---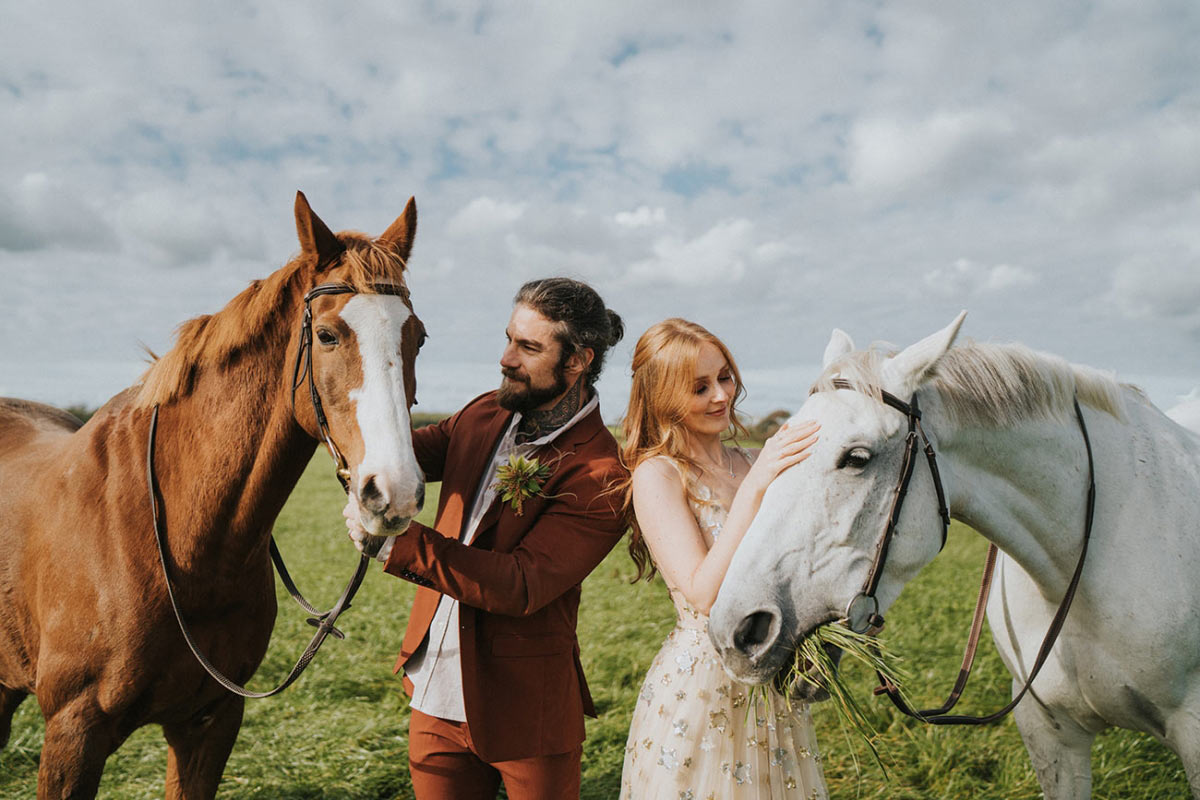 Wedding styling: autumnal boho
Wedding styling: autumnal boho
Rich autumn colours meet boho vibes and wildly romantic touches
Autumn is an endlessly romantic time of year to wed. And in this styled shoot, the vivid colours and history of the Red Rock Canyon in the Nevada Desert meet the warming hues of the season to create a spellbinding wedding scene, perfect for free spirits seeking an individual celebration close to nature.
The wilds of the distinctly English landscape create a gorgeous natural canvas for the scheme, which sees the reds, russets and burnt colours of autumn meet an abundance of foliage and wooden textures. The nods to the Red Rock Canyon find form in the horses, feathers and medley of natural materials.
The low, dreamily boho wooden tablescape sees copper leaves and green foliage nestle chunky brown glassware, while oversized cushions and velvet furnishings bring warmth and texture, creating a cosy feeling of intimacy. Feathers and agate slice place settings add a rustic edge, with the textures and hues of the stationery reflecting the close-to-nature mood.
Ferns and foliage frame the rich colours of the oversized bouquet, with the same blooms wound around the striking ceremony pyramid. The groom's sartorial style adds to the vibe, his russet suit popping against the fresh greens and earthy hues of the backdrop, while the bride, with her tumbling red locks, dazzles in a gown adorned with shimmering stars. It's a serene yet standout look: the free-spirited couple, bedecked in rich and sparkling colour, poised to gallop off into the sunset together.
Wed

Directory

All you need from the finest wedding suppliers in Cornwall and Devon