The Latest Devon Issue of Wed Magazine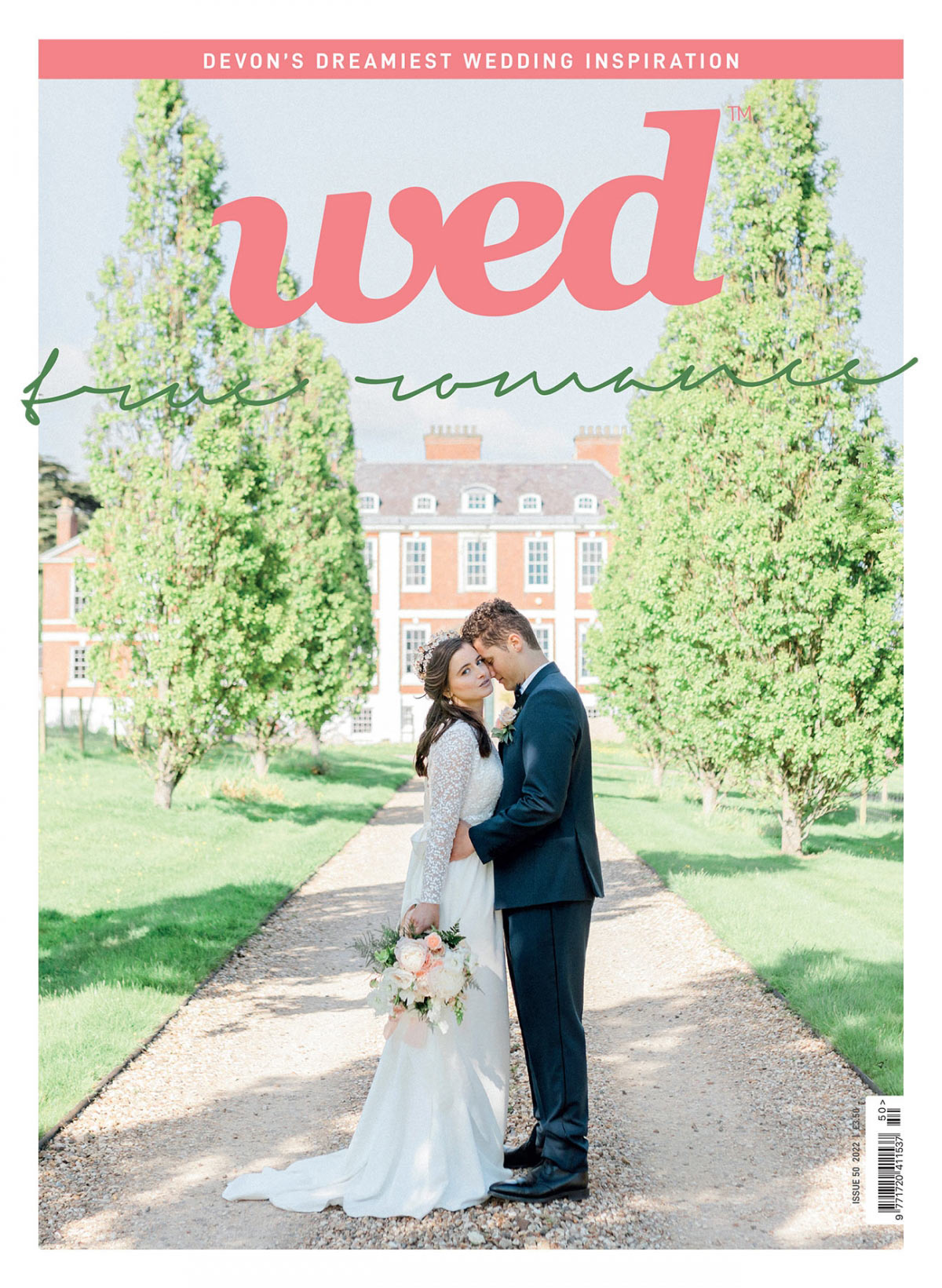 Devon Wed Magazine - Issue 50
Welcome to the 50th Devon issue of Wed Magazine!

We couldn't be prouder to be reaching this special milestone and, looking back over the past 13 years, a reel of wonderful moments, fun photo shoots, fabulous people and love in the most spectacular landscapes plays out in my mind.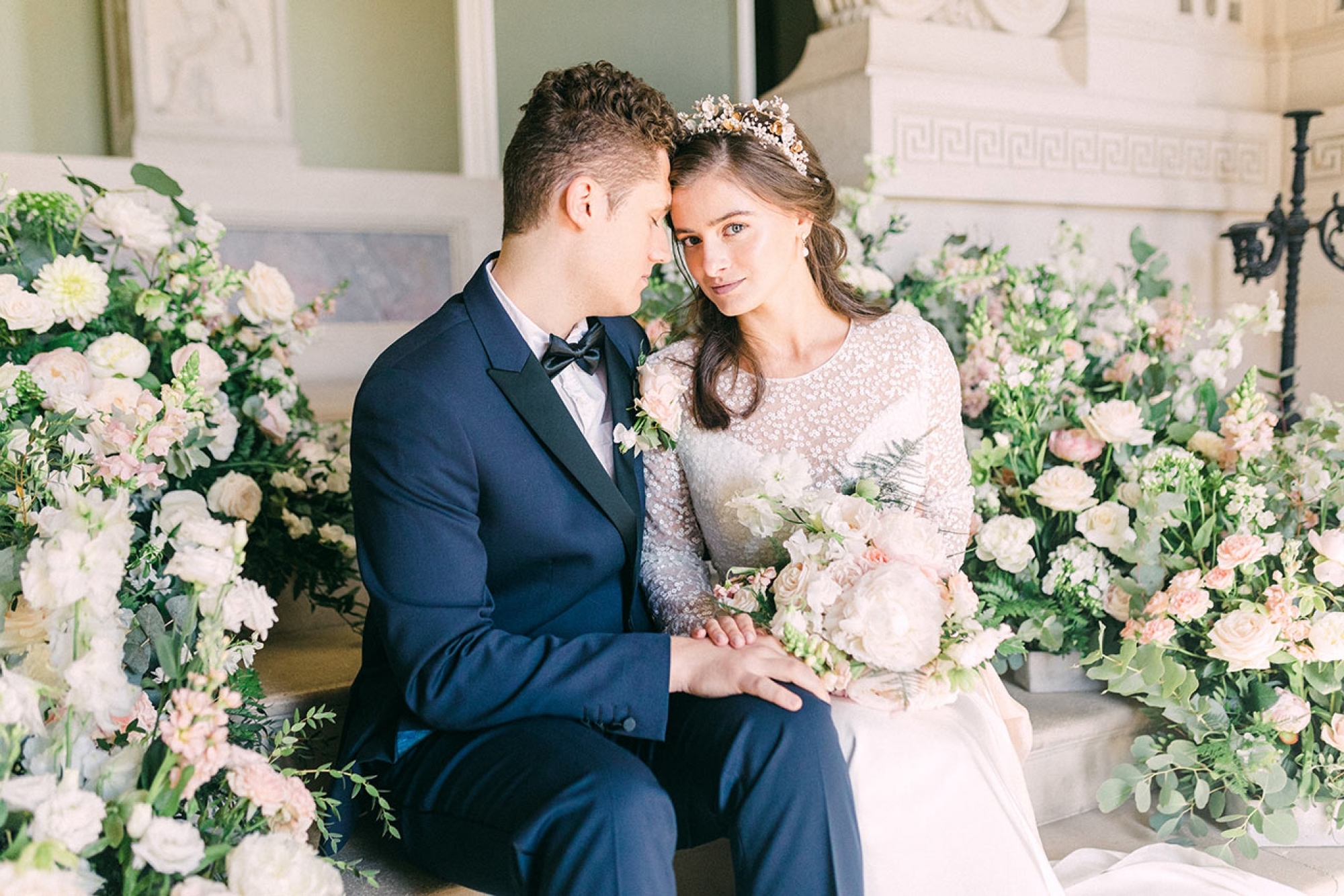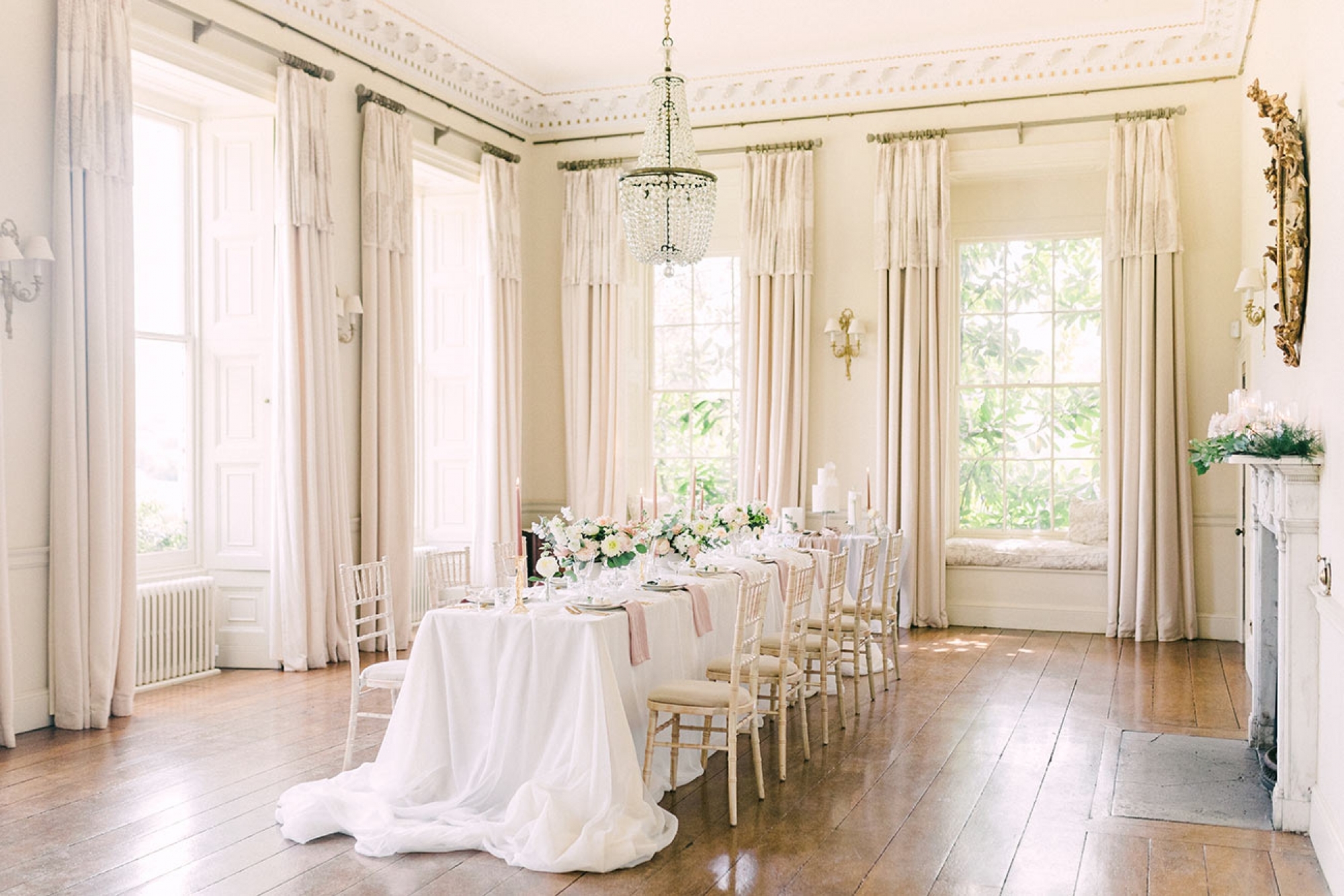 The publication of our first issue in 2010 saw my husband Brendan and I spending the ensuing years criss-crossing Devon from north to south, east to west – and, I have to say, I fell more in love with the county each time. From the cliffs of Croyde to the enchantment of Burgh Island, from the splendour of Powderham Castle and Bovey Castle to the breathtaking romance of country houses such as Pynes House, Rockbeare Manor and Coombe Trenchard, it's been wonderful to visit so many incredible places and meet the warm, talented and passionate individuals of Devon's wedding industry – the combination of which makes the county such a magical place to get married.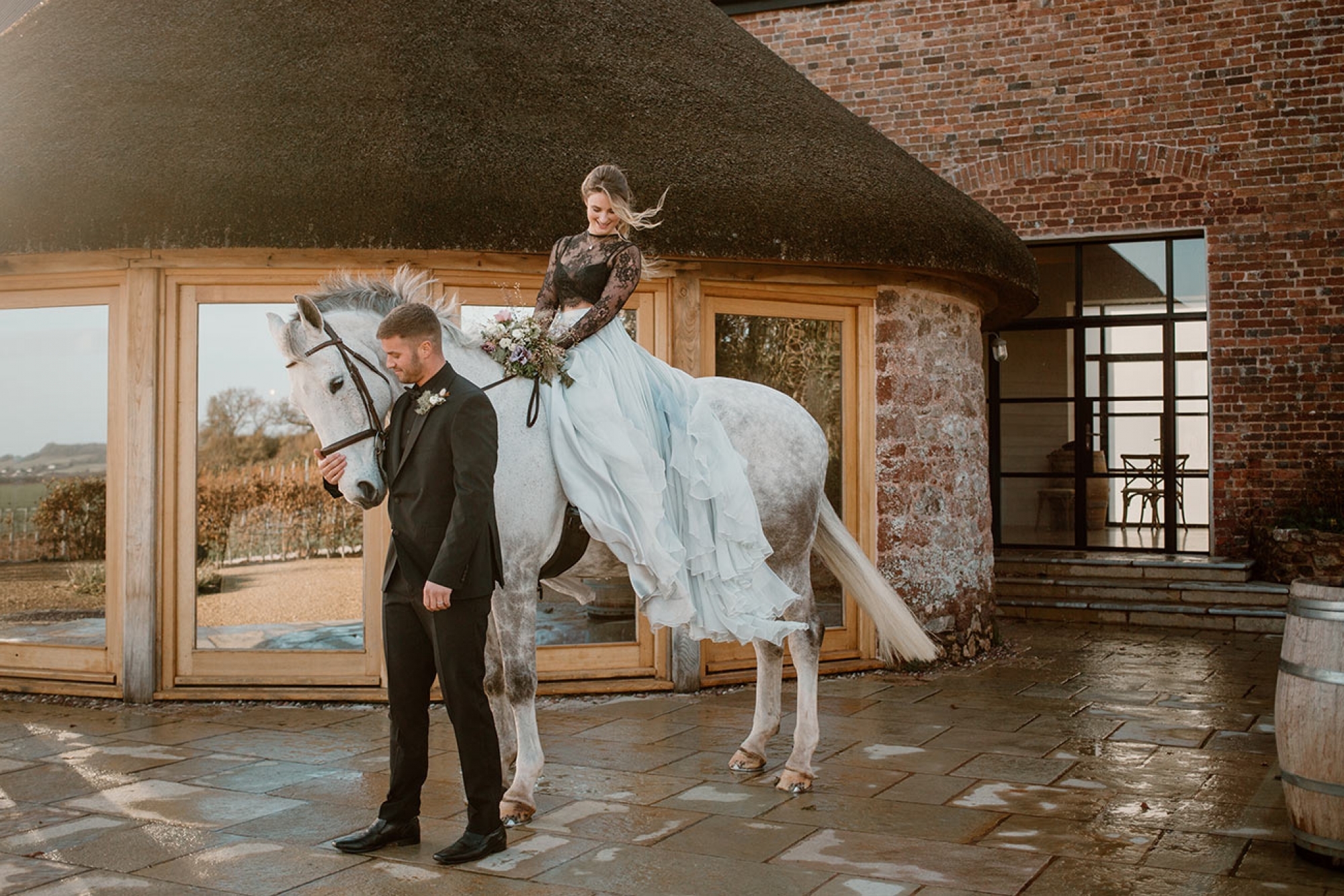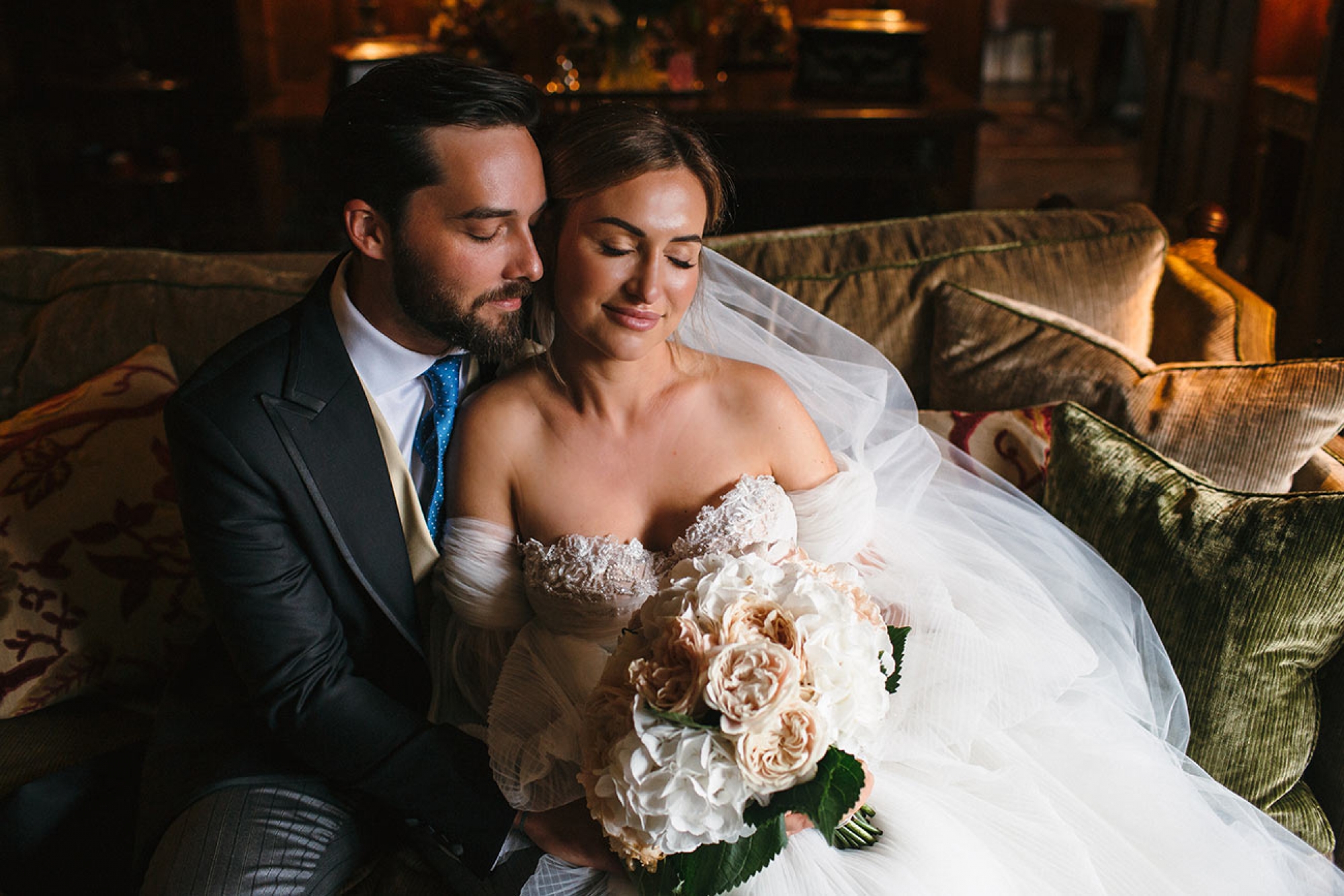 It's been a blast – and we couldn't be prouder that Wed continues to be an integral part of so many couples' journeys to the altar. It's such a privilege to be here with you at such a special and significant chapter in your lives. Thank you to all our wonderful readers, advertisers and industry friends who make this magazine such a delight to run.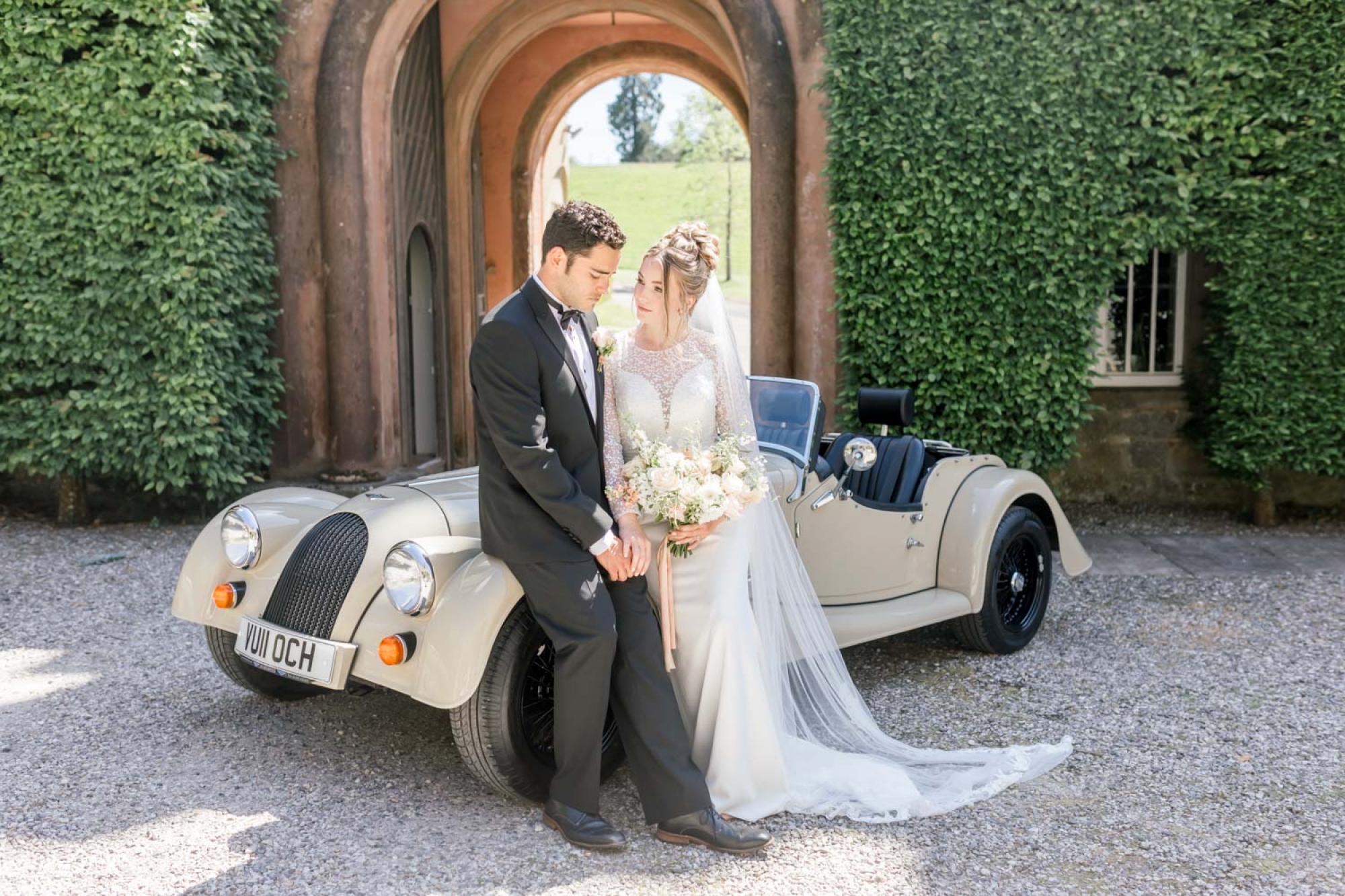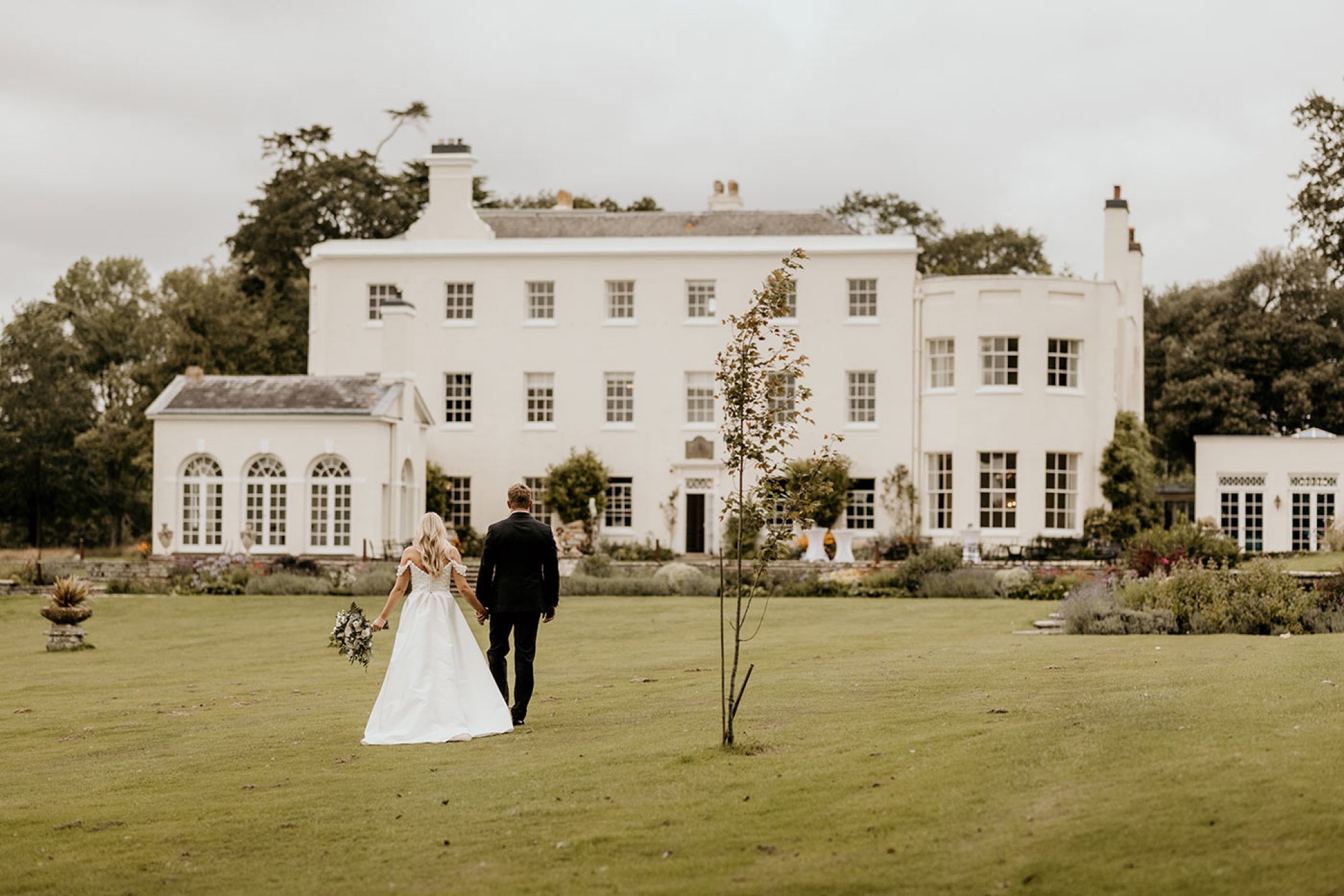 And now to the future. After the heartache of the past couple of years, I, for one, am particularly excited for the weddings this year, which promise to be more joy-filled than ever. It was so moving to cover the first post-lockdown weddings and witness the palpable emotion of people coming together after so long apart. It's been a vivid reminder of the special place weddings occupy in our lives – in bringing people together, in creating moments to cherish forever, in celebrating love in all its forms.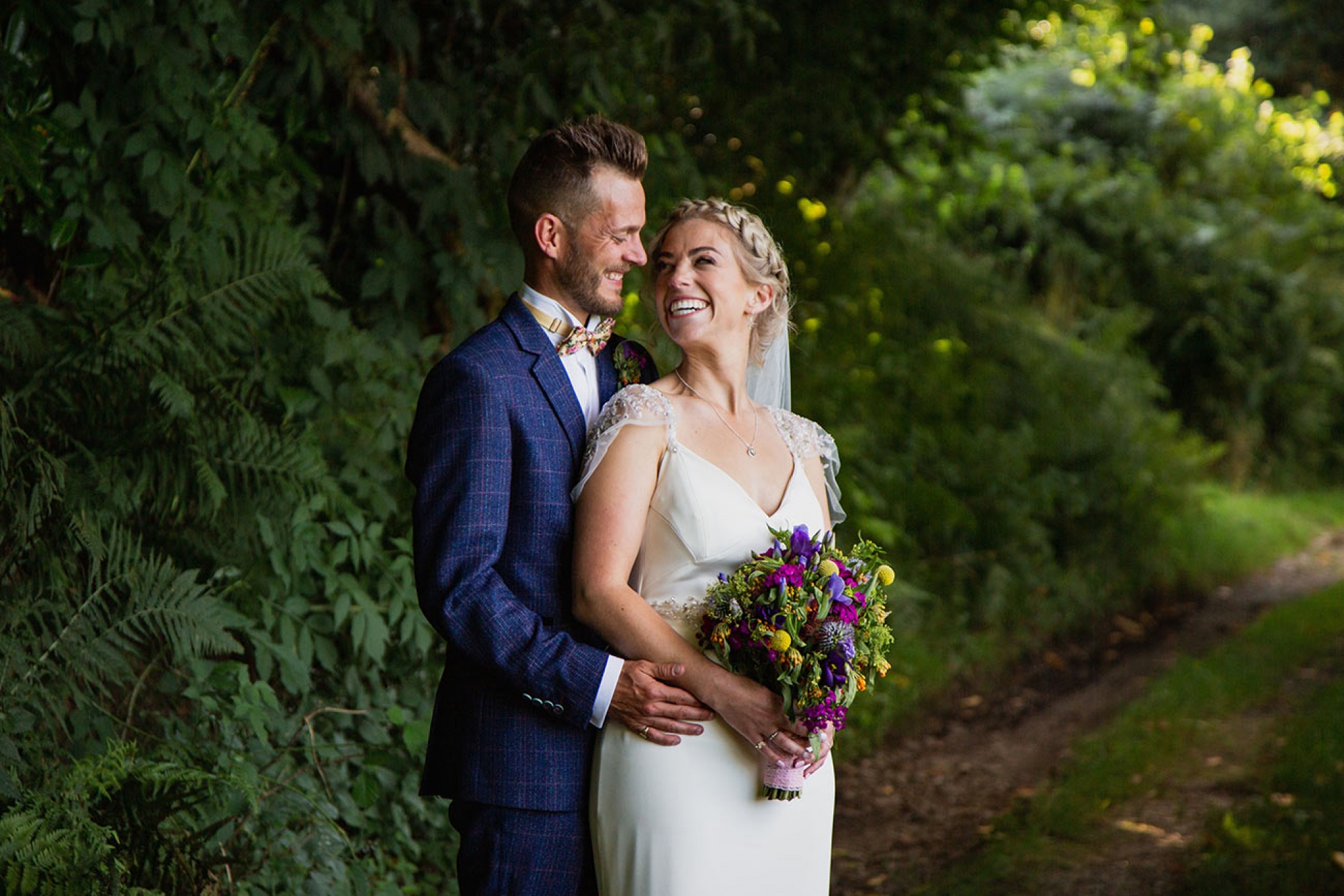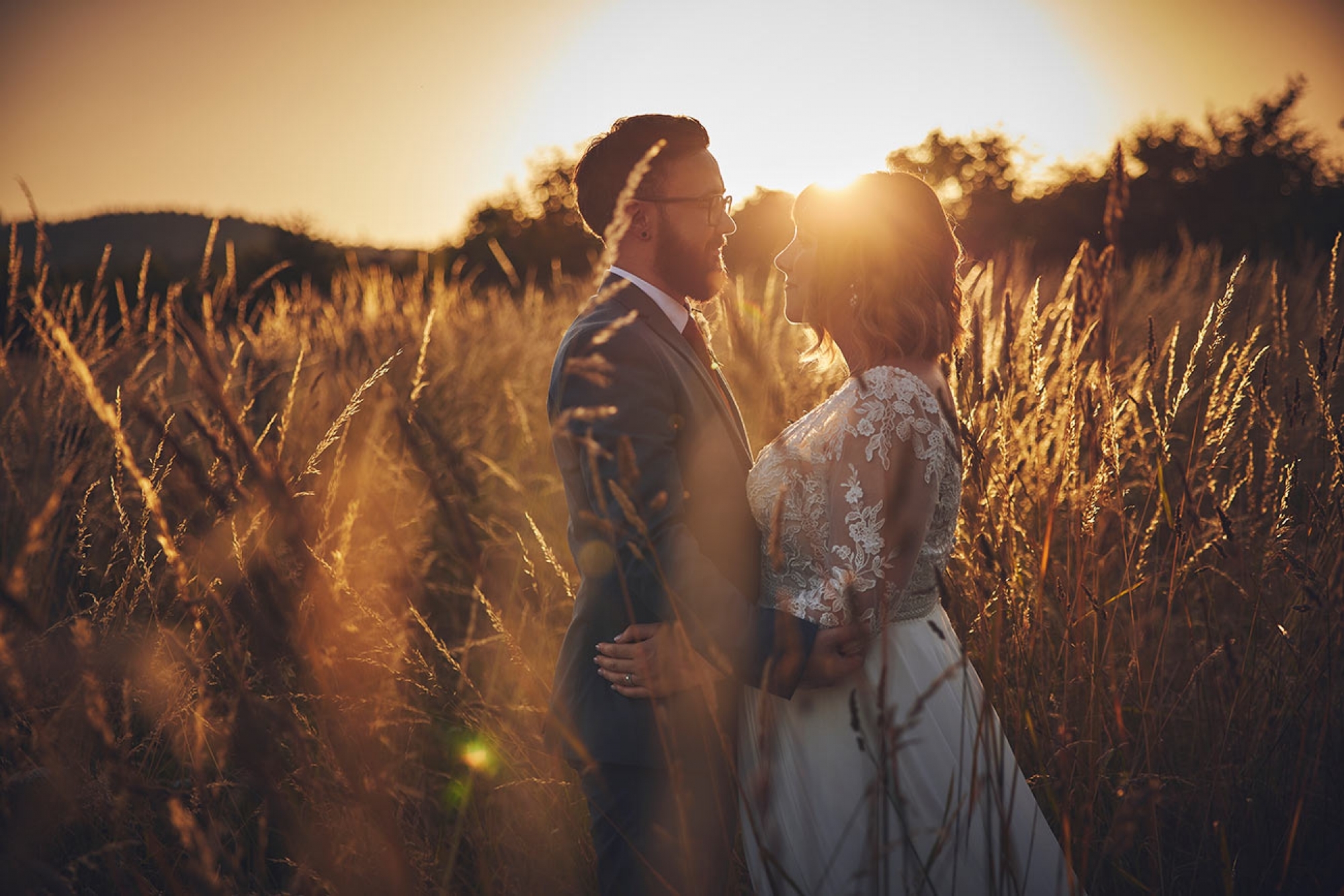 We like to think of every issue as a celebration of Devon – and in this, our 50th issue, the county shines like never before. One of our favourite country house venues, Pynes House is abloom with gorgeous florals, timelessly elegant detailing and a generous helping of Bridgerton vibes in 'A Fine Romance'. Another breathtakingly beautiful Devon gem, Brickhouse Vineyard is captivating in the depths of winter in 'Winter Wonder', where foraged treasures and ethereal styling meet super-chic fashions.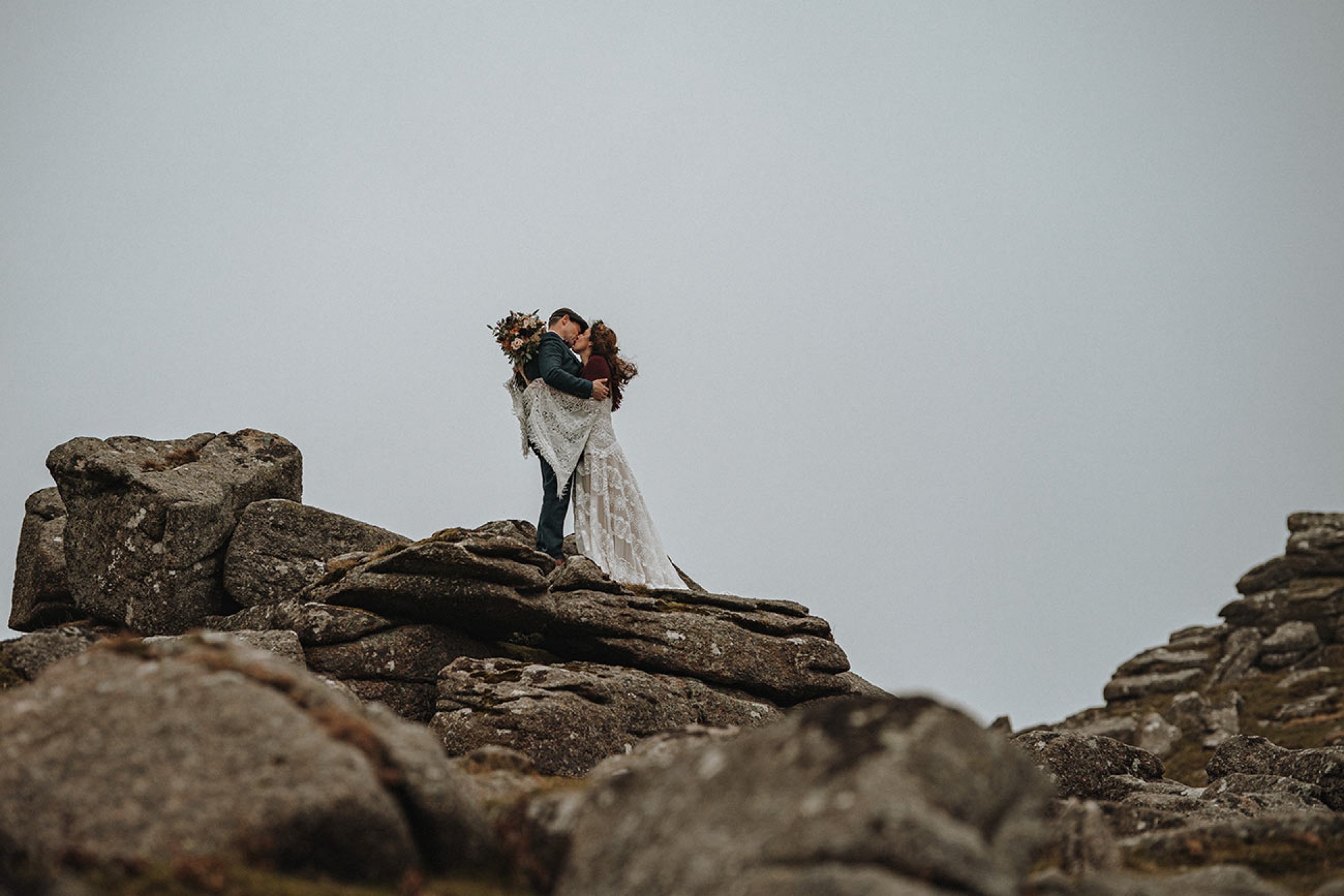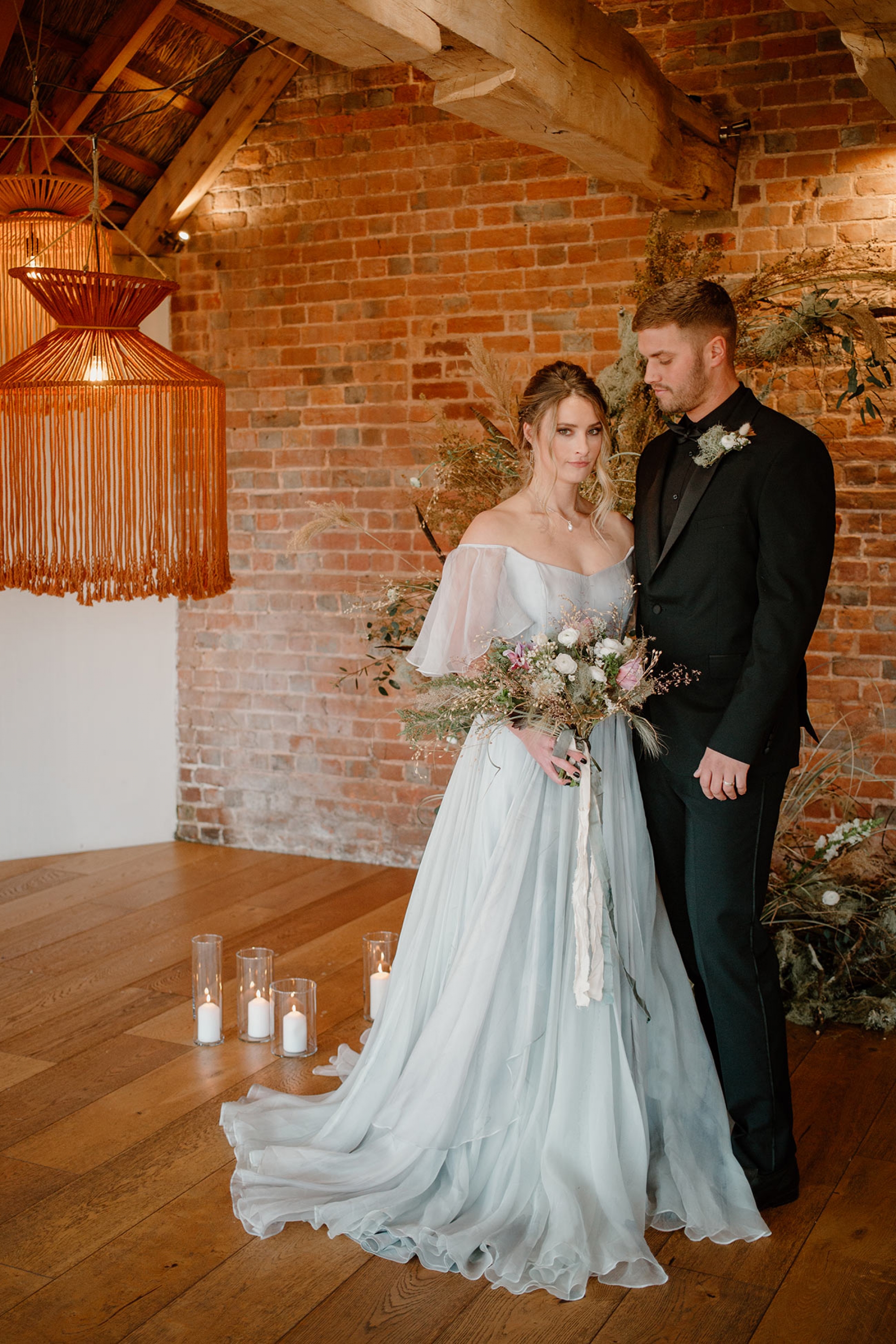 Our real weddings take us from the rocky crags of Dartmoor in Tara and Kelvin's wildly romantic winter nuptials to the idyllic rural setting of Upton Barn in Laura and Earl's sun-drenched celebrations. Molly and Will's summer wedding at Rockbeare Manor brims with music and sunshine, while the sense of happiness is palpable in every image of Kate and Tayler's colourful moorland wedding.
Love, joy and the beauty of Devon shines through each of these life-affirming stories – and, indeed, this very special issue of Wed! I hope you enjoy it.
Rebecca x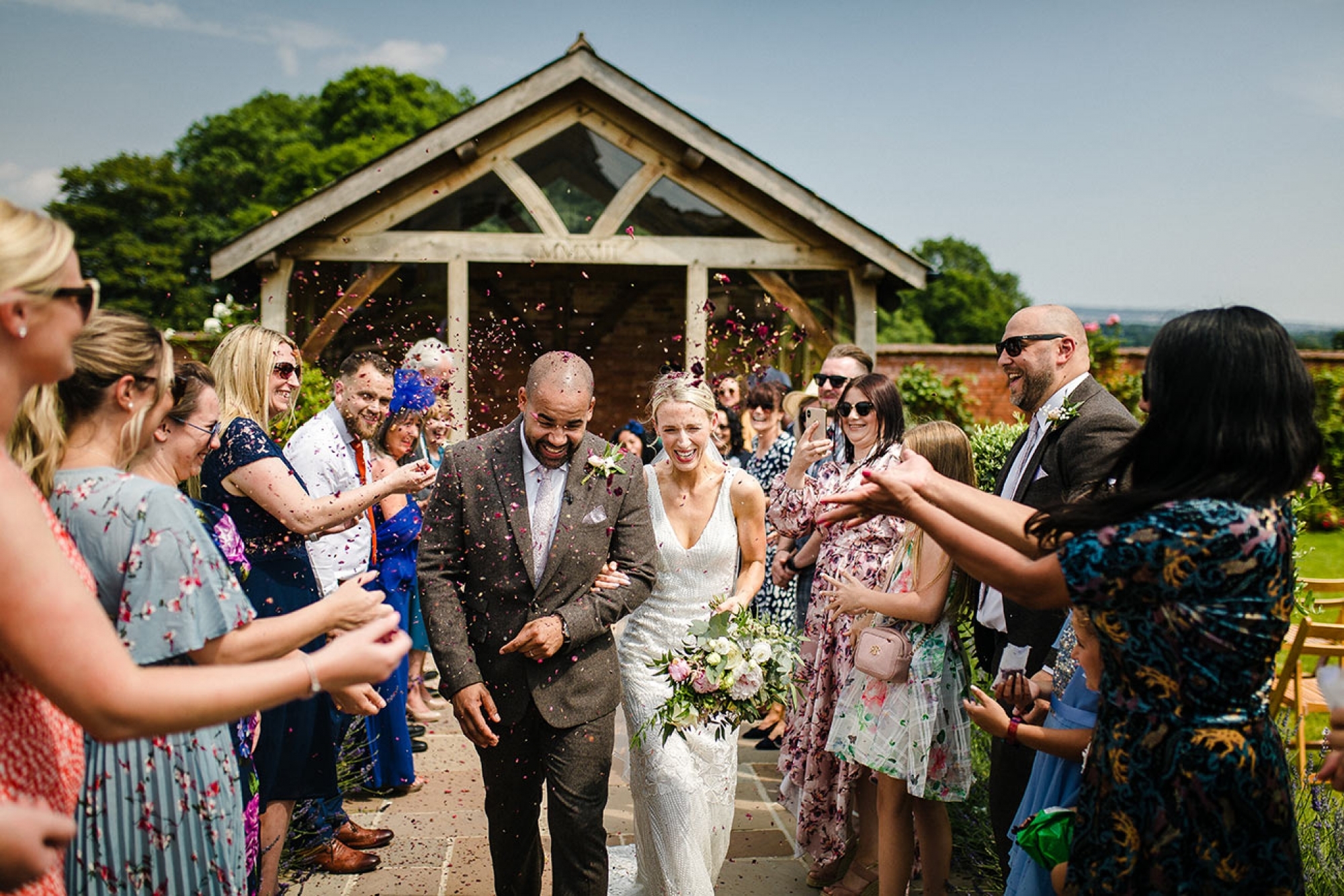 STYLE
12. AMAZING GRACE
Literary inspired touches for a timelessly beautiful wedding
14. A FINE ROMANCE
Abundant blooms and timelessly romantic styling at Pynes House
22. WINTER WONDER
Wildly beautiful winter wedding inspiration at Brickhouse Vineyard
30. WED'S WISH LIST
Dream dresses and head-turning finishing touches
34. SHAPE OF YOU
Swoon-worthy silhouettes, from airy ball gowns to uber glam mermaids
48. WED'S BOUDOIR
Bridal beauty tips and trends
62. THE BRIDESMAID DRESS EDIT
These frocks are serious bridal party goals
70. SUIT YOURSELF
Country gent or coastal cool? Wear your personal style with panache on W-day
75. WED'S HIP LIST
Fresh, fun and fabulous ways to add a unique touch to your day
78. ESTATE OF GRACE
Fairytale-worthy romance with a luxe twist at Ugbrooke House
84. RHAPSODY IN BLUE
A symphony of blues and intricate Eastern inspired details at Eversfield Lodge
FEATURES
44. HEAVEN SCENT
Perfume your wedding to perfection with these fragrant ideas
50. RING AWAKENING
A guide to choosing your dream ring from the experts
54. BE JEWELLED
Aisle-worthy jewels, from personalised pendants to captivating crowns
58. THE ZERO-DRAMA GUIDE TO BRIDESMAIDS
Look forward to bridesmaid bliss with these top tips
67. GOOD MORNING SUNSHINE!
How to bring the joy to your bridal preparations
90. IT'S ALL ABOUT YOU
Fashions, feasting and how to do your day your way
95. NEW ORDER
Reimagine your wedding day with these personality-packed ideas
98. 10 TIPS FOR A SUSTAINABLE WEDDING
From food to flowers, how to plan a stylish and sustainable celebration
104. WED'S VENUES GUIDE
The ultimate guide to Devon's finest wedding venues
120. THE LOWDOWN ON PRE-WEDDING ANXIETY
Feeling overwhelmed? Here's how to deal with the pressures of the planning period
REGULARS
6. BRIDAL BUZZ
What's new, what's hot, what's on
125. GOT WED
Newly-weds share a glimpse of their day
162. NOTES ON A WEDDING
Top tips for your planning pleasure
Editor
Rebecca Matthews
Deputy editor
Lucy Higgins
Chief features writer
Hannah May
Contributors
Elizabeth Chester, Rebecca Green, Jessica Kearney
Design
Matt Sanwell, Design UNLTD
Advertising and Management
Brendan Sleeman
Distribution
Jenna Matthews
Finance
Morwenna Matthews
Publisher
Wed Magazine
28 Reens Crescent
Heamoor
Penzance
Cornwall
TR18 3HW
wed@wedmagazine.co.uk
wedmagazine.co.uk
Print
Deltor Communications Ltd
Cover image
Photography Tara Statton tarastattonphotography.com
Styling Elisabeth Shell Events elisabethshellevents.com
Venue Pynes House pyneshouse.co.uk
Hair The Updo Girl theupdogirl.com
Make-up Laura Le Page Bridal Makeup lauralepagebridalmakeup.com
Dress Kate Walker Bridal katewalkerbridal.co.uk
Headpiece Clare Lloyd Accessories clarelloyd.co.uk
Tuxedo Zebel Bespoke zebel.co.uk
Flowers Flourish and Grace flourishandgrace.com
Model Clara Bond & Chris clarabond.com
Wed

Directory

All you need from the finest wedding suppliers in Cornwall and Devon