The Devon Edition of Wed Magazine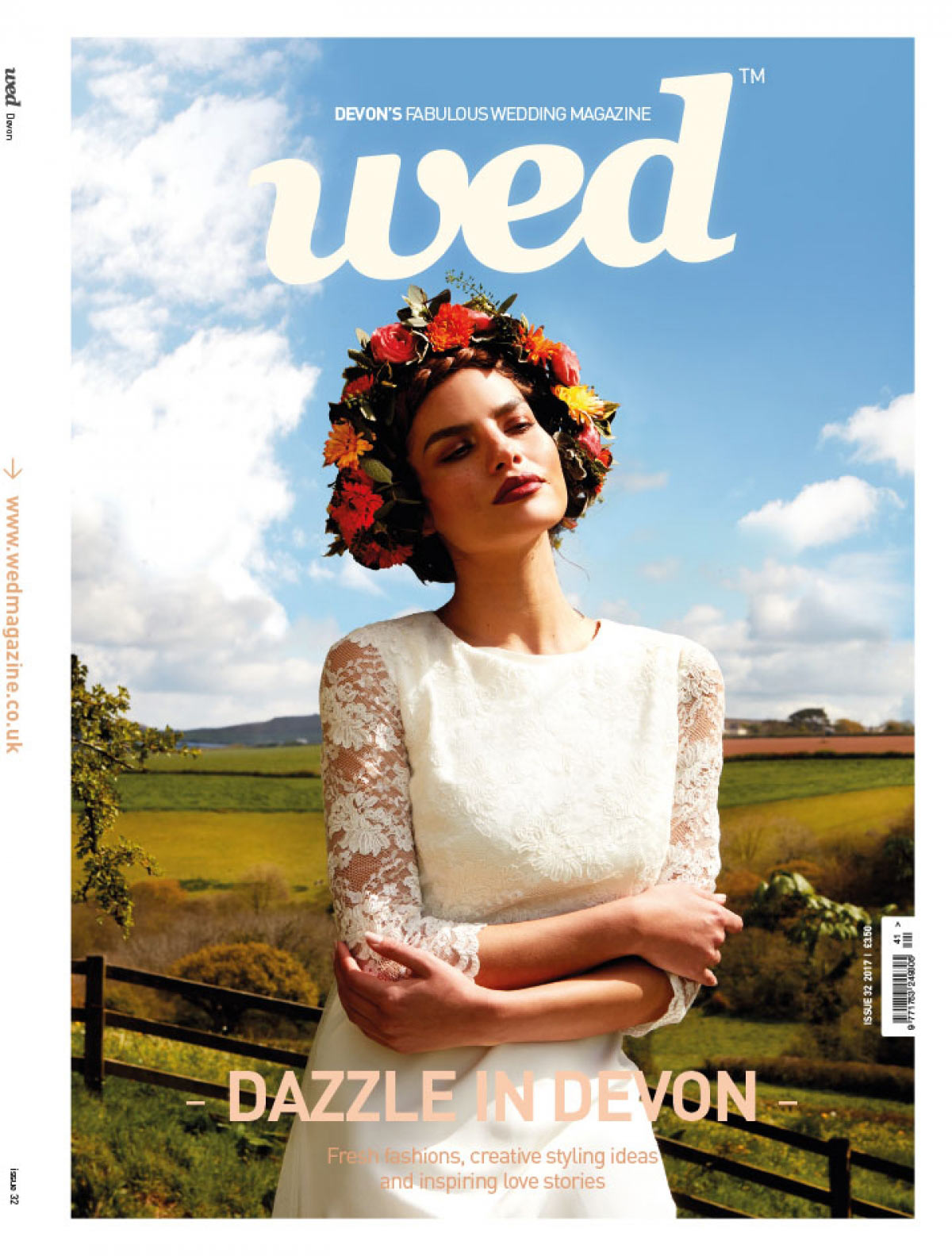 Devon Wed Magazine - Issue 32
HEAVEN IS A PLACE ON EARTH
Welcome to the latest pretty-packed issue of Devon's fabulous wedding magazine! Here at Wed, we pride ourselves on bringing you the most gorgeous ideas, dazzling dresses and scenic locations - together with the finest suppliers - which make Devon such an extraordinary county to marry in. All this, of course, interwoven with our personality-packed, do-it-your-way ethos. And, this issue, you'll find everything from super-cool '70s style to classic Georgian elegance, exotic beachside romance to beautiful lace bridal fashions - so that, whatever your wedding vibe, you'll find inspiration to devour and delight!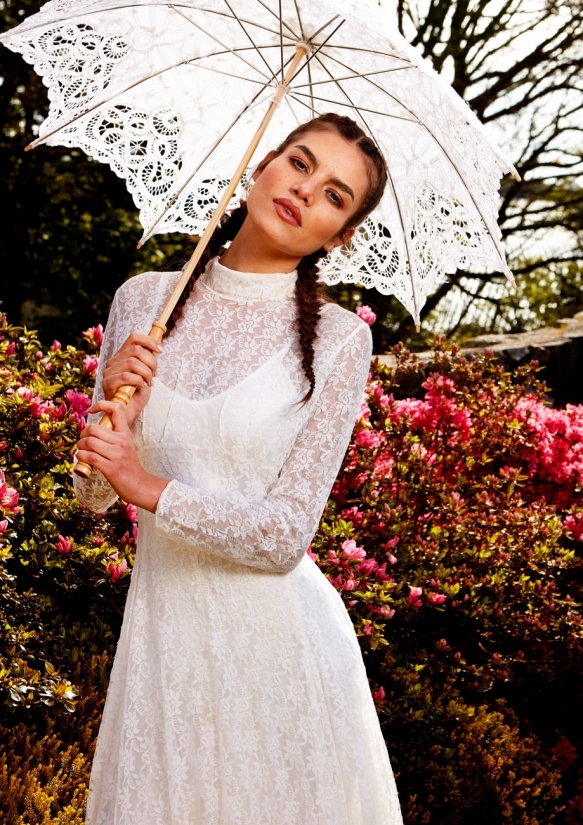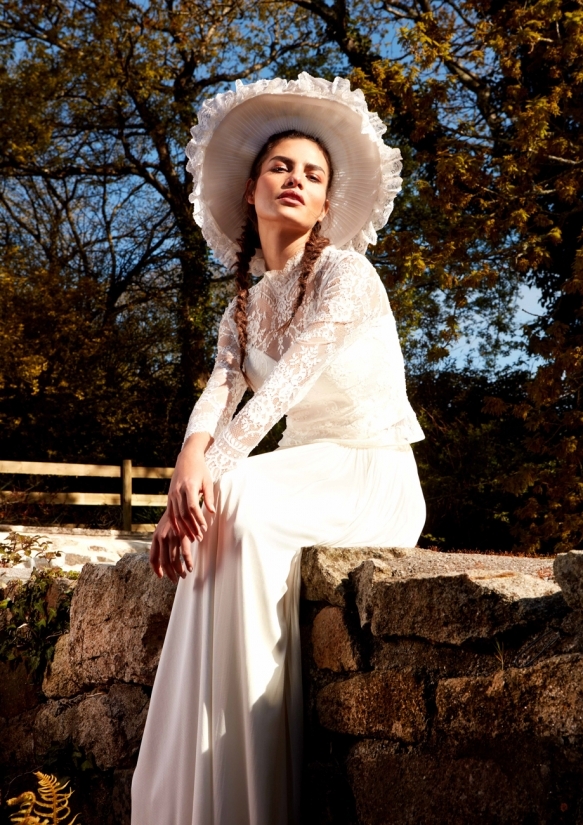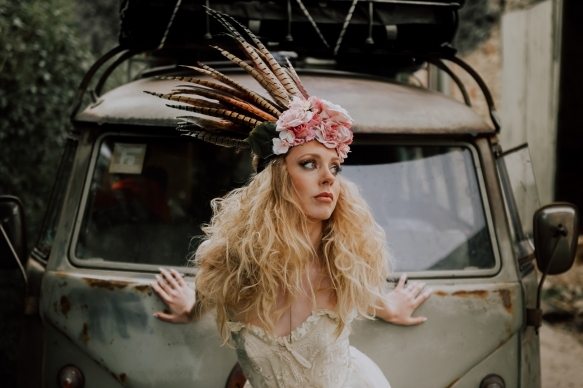 Let's start with the dresses. Our bridal fashion story, 'Pure Love', is a love song to lace, celebrating the perennial bridal favourite in its most achingly romantic forms. There's antique lace and lace-trimmed veils, demure silhouettes blending high necks and long sleeves, and contemporary cuts teamed with colour-pop blooms. As well as our rundown on the top-trending new gowns gracing Devon's chic boutiques, we go 'Behind the Seams' with Exeter-based bridal designer, Phoebe Stockman, the creative vision behind the county's very own bridal label, Isabelle Montagu.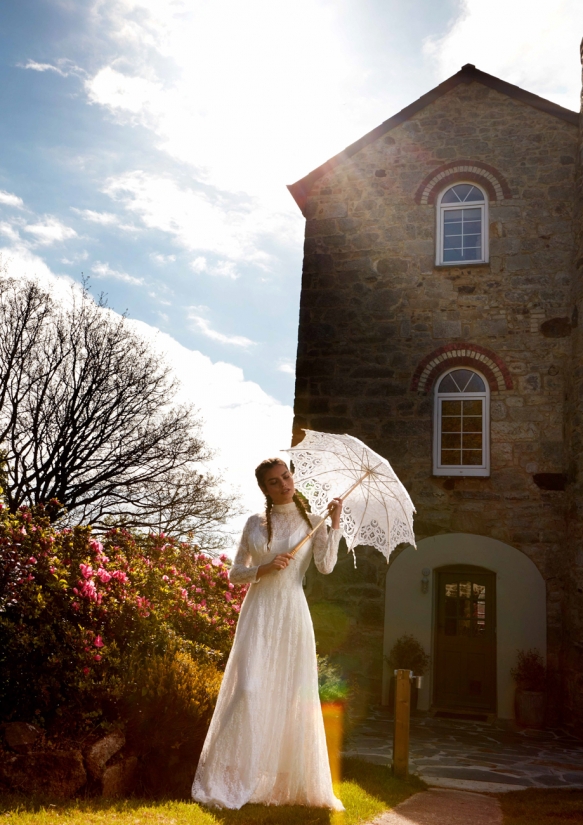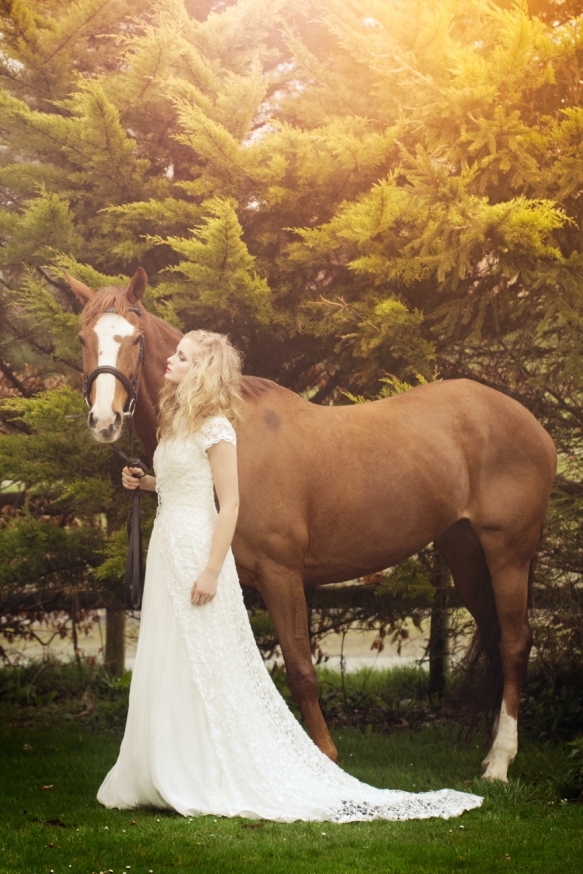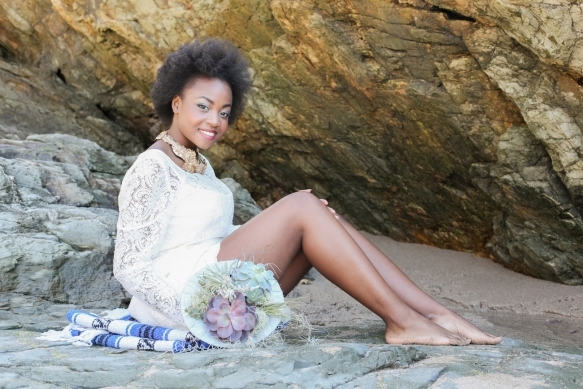 A theme of timeless elegance continues in our venues feature, 'Ode to Romance,' in which we explore some of Devon's heart-meltingly beautiful venues, while 'Fern and Folly' takes us to the fairytale climes of Haldon Belvedere for a celebration of classic gowns and modern-romantic styling in the climes of this iconic venue. From Georgian romance to '70s style, fans of the grooviest decade of them all will fall for the decor and dresses in 'That '70s Vibe', while beach-loving couples will find seashore styling aplenty in 'Marine Dreams' and 'Love on Sandy Shores.'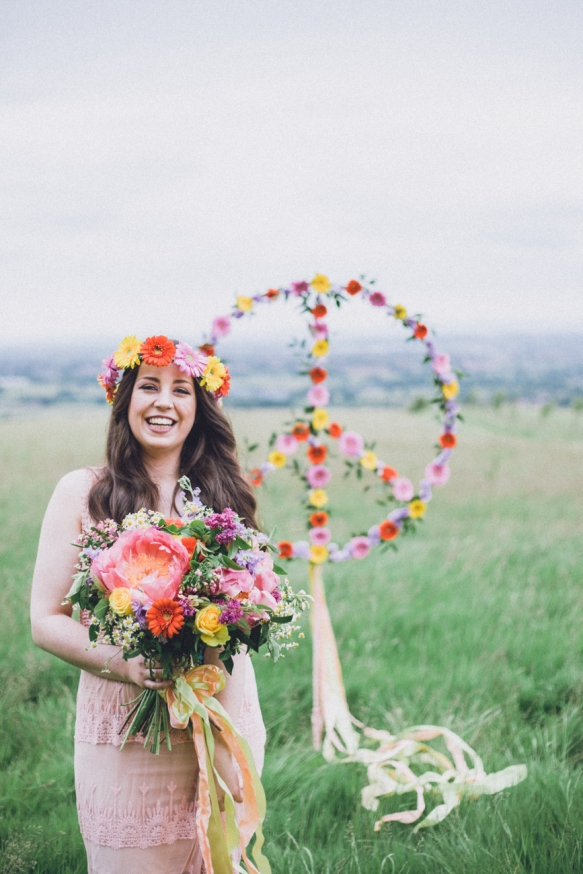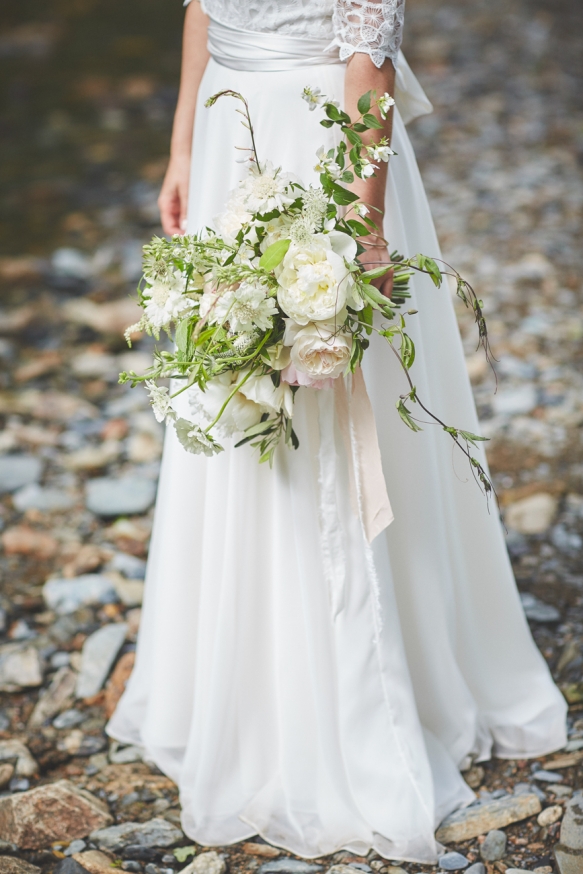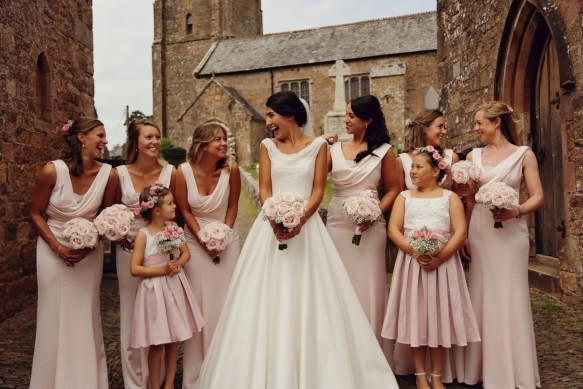 And, as always, 'Got Wed' is packed with swoonsome love stories. There are irresistibly pretty weddings in the Devon countryside, from the height of summer through to the depths of winter; intimate nuptials on the coast of North Devon and scenic celebrations on the south - bringing you a whole lotta love from the length and breadth of this oh-so special place. Enjoy!
Rebecca
STYLE
16. GARDEN PARTY
Top picks for a wedding bursting with fresh and fashion-forward greens
20. PURE LOVE
Embrace lace for timelessly romantic aisle style
32. WHITE HOT
A rundown on the fresh-from-the-catwalk fashions, from florals to separates
42. BEHIND THE SEAMS
Devon-based designer Isabelle Montagu on her passion for bridal fashion
46. WED'S BOUDOIR
Bridal beauty tips and trends
48. HELLO, PRETTY!
Bridal hair and make-up inspiration, from boho chic to screen siren glam
54. FERN AND FOLLY
Timeless romance receives a modern twist in the setting of a Georgian folly
72. WORKING THE GROOM
Style tips for the man of the moment
74. LOVE ON SANDY SHORES
An engagement shoot awash with dreamy, marine-inspired details
84. MARINE DREAMS
Throw an exotic seaside wedding painted with lush shades of blue
98. THAT '70S VIBE
Super-stylish inspiration from the grooviest decade of them all
FEATURES
60. RING LEADERS
Seeking a ring handcrafted in the south-west? Meet the region's most inspiring jewellers
67. THE INTROVERT BRIDE'S SURVIVAL GUIDE
Hate being the centre of attention? Heed these must-read tips for shy brides
79. THE KIDS ARE ALRIGHT
Keep your young guests happy on W-day with these fun-filled ideas
91. LOST IN MUSIC
Expert advice for a so-you wedding soundtrack
104. ODE TO ROMANCE
Fall head over heels for one of Devon's most romantic wedding venues
118. BLUE SKY THINKING
Tech-savvy tips for capturing your wedding day from new heights
123. THE FINAL COUNTDOWN
W-day fast approaching? Here are six key things to do
REGULARS
6. BRIDAL BUZZ
What's new, what's hot, what's on
110. THE VENUE
Licensed venues for civil ceremonies in Devon
130. GOT WED
Newly-weds share the story of their day
154. NOTES ON A WEDDING
Top tips for your planning pleasure
Editor
Rebecca Matthews
Chief features writer
Hannah May
Contributors
Elizabeth Chester, Judith Cook, Abby Driver, Tracy Edwards, Christine Jensen, Claire Moulds, Jenny Granlund, Chris Wasey, Elle Winsor Grime
Design
Matt Sanwell, Design UNLTD
Advertising and Management
Brendan Sleeman
Distribution
Jenna Matthews
Finance
Morwenna Matthews
Publisher
Wed Magazine
28 Reens Crescent
Heamoor
Penzance
Cornwall
TR18 3HW
01736 331456
wed@wedmagazine.co.uk
www.wedmagazine.co.uk
Print
Four Way Print
Cover image
Dress Jesus Peiro, Lovely
lovelybridal.co.uk
Photography Barry Jeffery
barryjeffery.com
Hair & make-up Elizabeth Rita
elizabethrita.co.uk
Wed

Directory

All you need from the finest wedding suppliers in Cornwall and Devon