The Devon Edition of Wed Magazine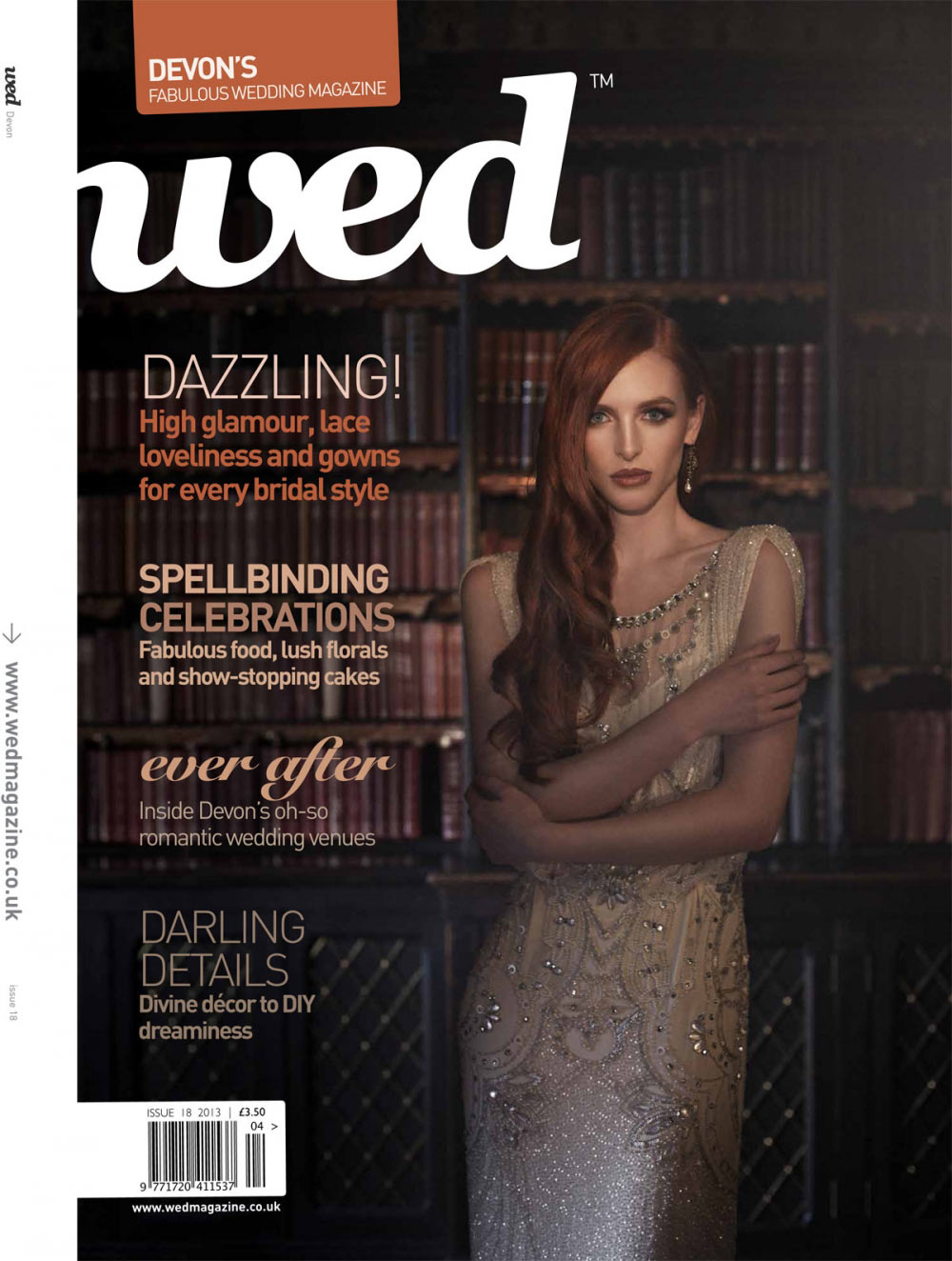 Devon Wed Magazine - Issue 18
We're revelling in glamour this issue. From divine dresses and magnificent manor houses to indulgent menus and gorgeous details - prepare for a whole lotta luxe.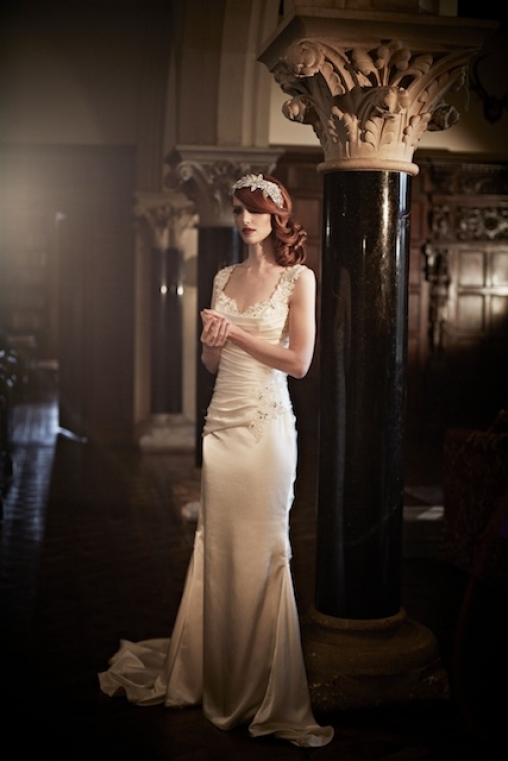 'Time to Shine' sets the tone. Huntsham Court makes a suitably grandiose backdrop for this sparkling showcase of jaw-droppingly beautiful gowns. From screen siren glam to boho beauty, 'Free Spirit' blends ornate dresses with a coolly ethereal look, while one-off heirloom gowns and antique lace evoke visions of timeless beauty in 'A Vintage Love Story'.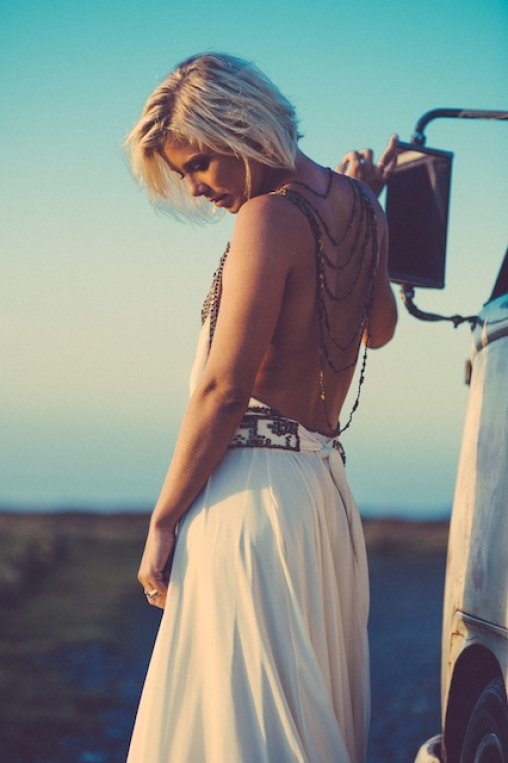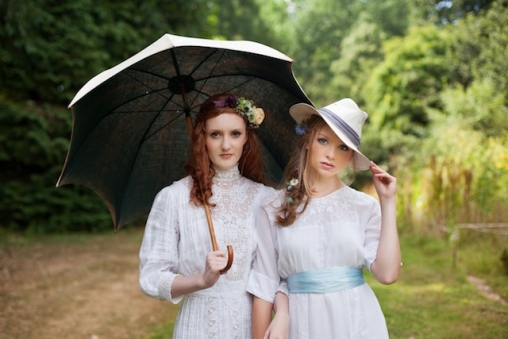 The luxe continues in our styling features. 'Love Enchanted' offers chic colour-pop inspiration for a contemporary celebration close to nature, while 'Stardust and Sparkle' offers dazzling, twinkling ideas for a stylish seasonal celebration.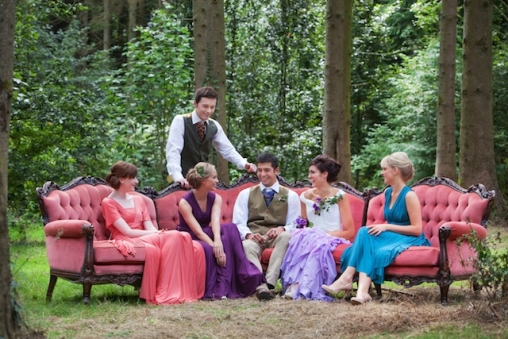 Meanwhile, there are sensuous delights aplenty in 'A Taste of Heaven', as menu maestros Dartmoor Kitchen serve up some sensational suggestions for a divine Devon feast.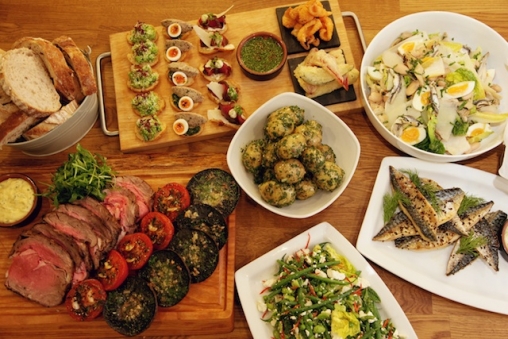 I'd like to take this opportunity to congratulate all our newly engaged readers. One of life's most exciting chapters starts here! Here at Wed, we're all about the journey to the aisle. Of course, the day itself promises to be wonderful-beyond-words, but this whole experience - from the proposal to the venue viewings, the gown-buying to the last minute preparations - is one to be savoured. And we'll be there each step of the way. We're a small and friendly team and enjoy having an interactive relationship with you, our fabulous readers, so don't hesitate to get in touch with your planning conundrums.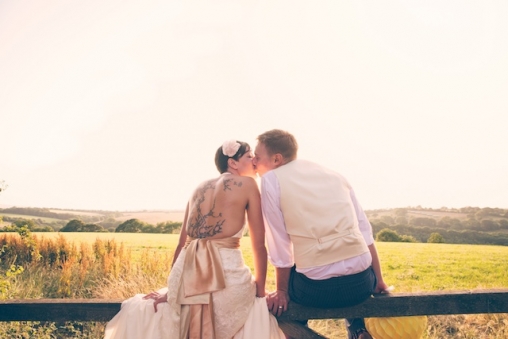 Turn to 'I'm Engaged! Now What?' and our bumper venues section to get started. And don't forget to sign up to our reader newsletter and join us on Facebook and Twitter for inspiration, news and special offers fresh from Wed world. See you there!
Rebecca
STYLE
16. TIME TO SHINE
Channel high-octane glamour in embellished frocks and glinting jewels
24. FREE SPIRIT
Blend an exquisite gown with a boho vibe for effortlessly cool bridal style
28. A VINTAGE LOVE STORY
Evoke timeless romance in heirloom treasures and antique lace
32. NEW ROMANTICS
Fashion-forward bridal wear, from floral fabulous to vintage glam
40. DIVINE DESIGNS FROM DEVON
Designer Eleanor Rafferty reveals the inspiration behind her gowns
42. WED'S BOUDOIR
Bridal beauty tips and trends
48. THE HAIR NECESSITIES
Standout pieces for a fabulous finishing touch
70. WORKING THE GROOM
Style tips for the man of the moment
72. SUIT YOURSELF
Grooms' wedding wardrobe woes resolved
FEATURES
44. OF MAIDS AND MEN
A guide to maidly and manly duties
46. ALL THAT DAZZLES
Lust-worthy diamond wedding rings
50. FIT FOR THE PART OF LEADING LADY
Brides and fitness experts share their secrets to aisle-ready success
56. HEN HEAVEN
Brilliant ideas for a memorable hen weekend
58. THE HEN REVOLUTION
The history of the hen do revealed
62. LOVE ENCHANTED
Colour-pop inspiration for a wonderful woodland wedding
68. THE LONG WALK
Rebecca Matthews braces herself for her big aisle moment
74. MERCY, MERCY MEME
T-Rex, Trash the dress and the matrimonial meme
76. A TASTE OF DEVON
Treat your guests to a menu brimming with the decadent flavours of Devon
79. THE MAIN EVENT
How to personalise and prettify your ceremony
84. FLIGHT OF FANCY
Send hearts aflutter with these bird-inspired DIY tutorials
88. STARDUST AND SPARKLE
Revel in the magic of a wonderful winter wedding
92. HOUSE OF LOVE
Inside Devon's magnificent manor house venues
109. THE VENUE CHECKLIST
What to ask your venue...now!
112. I'M ENGAGED! NOW WHAT?
How to get started after the question's been popped
114. GROOM WITH A VIEW
Grooms talk planning pressures, pitfalls and finding the middle ground
REGULARS
6. BRIDAL BUZZ
What's new, what's hot, what's on
100. THE VENUE
Licensed venues for civil ceremonies in Devon
122. GOT WED
Newly-weds share a glimpse of their day
138. NOTES ON A WEDDING
Top tips for your planning pleasure
Editor
Rebecca Matthews
Chief features writer
Hannah May
Contributors
Gemma Beresford, Sarah Gillett, Nat Haydon, Nathan Midgley, Rebecca Ritson, Leon Soulsby, Chris Wasey, Charity Wilson, Elle Winsor-Grime
Design
Matt Sanwell, Design UNLTD
Advertising and Management
Brendan Sleeman
Distribution
Jenna Matthews
Finance
Morwenna Matthews
Publisher
Wed Magazine
28 Reens Crescent
Heamoor
Penzance
Cornwall
TR18 3HW
01736 331456
wed@wedmagazine.co.uk
www.wedmagazine.co.uk
Print
Four Way Print
Cover image
Dress
Jenny Packham, Sam Cox Bridalwear
www.samcoxbridalwear.co.uk
Earrings Fabledreams
Model Eleanor Cooper
Photography Ethan Elliot www.ethanelliot.com
Wed

Directory

All you need from the finest wedding suppliers in Cornwall and Devon