The Devon Edition of Wed Magazine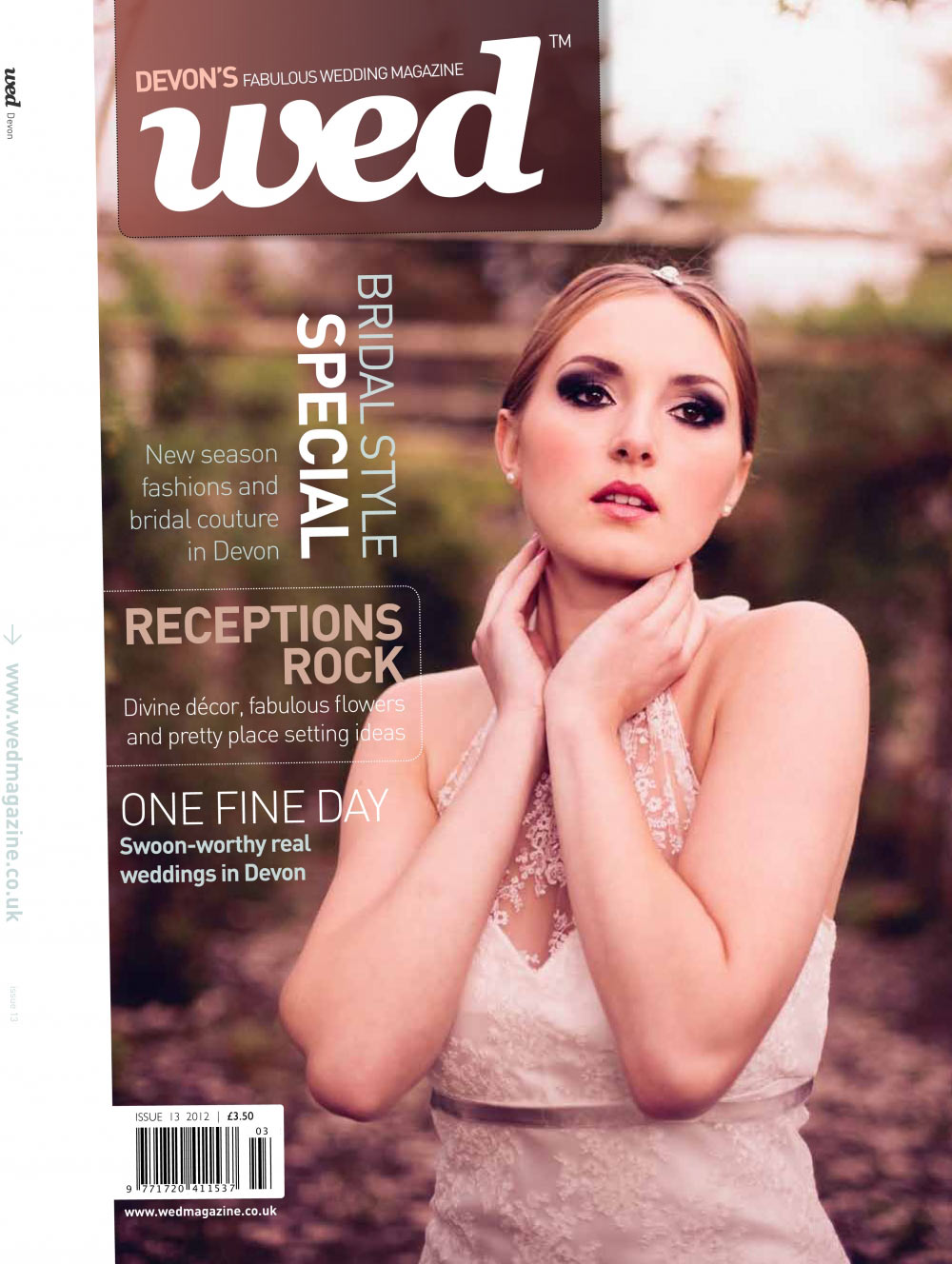 Devon Wed Magazine - Issue 13
Order Devon Wed Magazine - Issue 13 online - £4.99
THE WONDER STUFF
We're exploring the wedding dress this issue: the mystique, the making process and the magic of the hot-off-the-catwalk collections.
As I write, my big aisle moment is just a matter of weeks away. I've spent the past few months fully immersed in the allure of this oh-so special dress. The experience of looking, trying and buying your fantasy frock is one to savour – and, I suspect, the moments in those bridal boutiques with my mum and sisters will become some of my most treasured moments of this whole wedding journey. We're celebrating this wonderful process in the coming pages.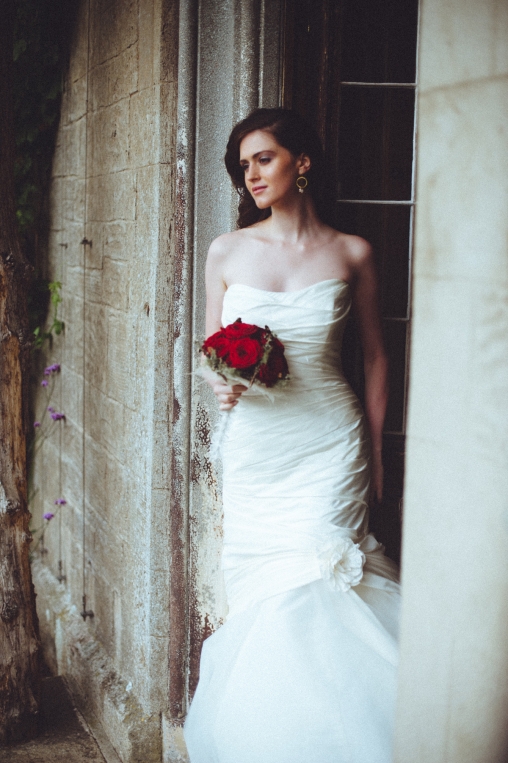 Our bridal fashion special 'Love in the Time of…' whisks us to the sublime setting of Pickwell Manor in North Devon – and the glamour of a bygone age. From the elegant '30s to the free-spirited '60s, let these spellbinding images inspire a nostalgic bridal look worn with a modern and distinctly individual twist. Then it's over to the west of the county and the enchanting setting of Hotel Endsleigh. 'Modern Fairytale' tells a story of frothy frocks, chiffon encrusted with sparkle and exquisite headwear.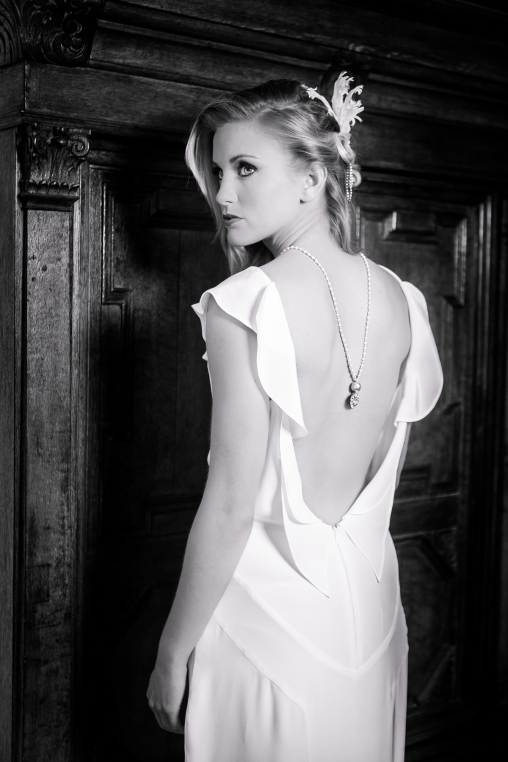 As the bespoke movement continues to gain momentum, dressmaking in Devon is undergoing something of a renaissance. We profile the stars of the county's bridal couture scene in 'Divine Designs…Made in Devon'.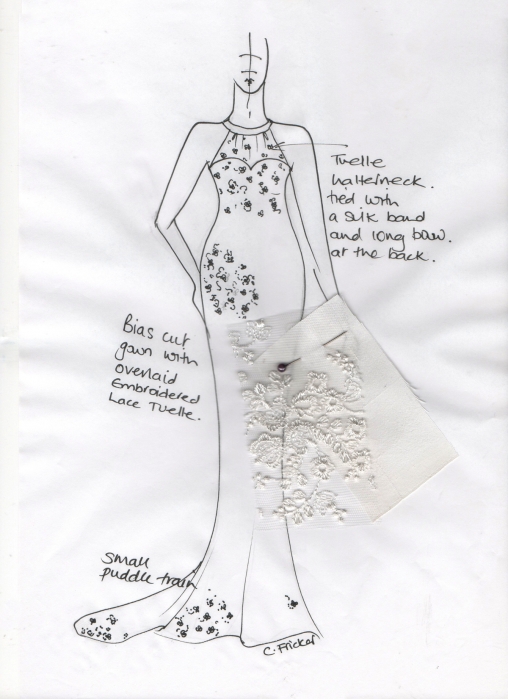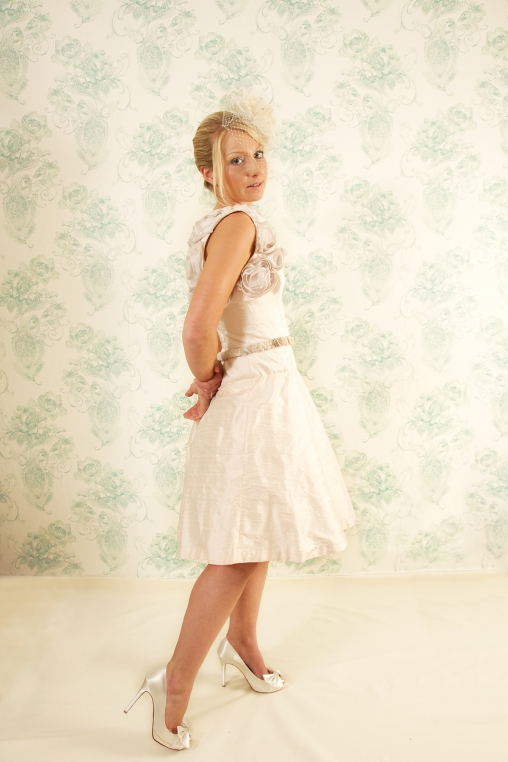 Beyond the beguiling bridal wear, this issue is packed with darling details and expert tips to kick-start your party. We also take a peek inside some of Devon's swoonsome venues, which offer a heady blend of elegant interiors and breathtakingly beautiful grounds.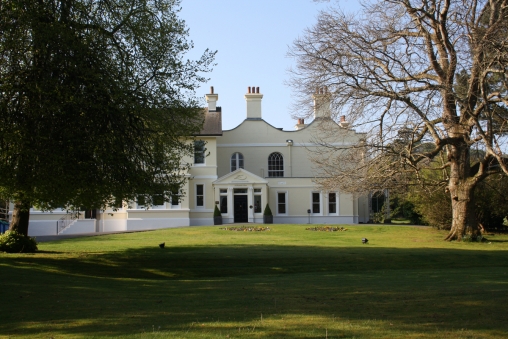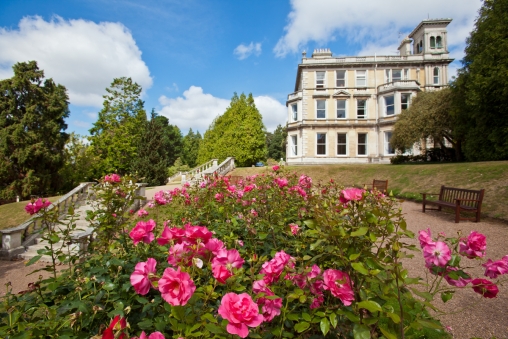 The man in your life also has much to feast his eyes on, from the usual groomswear inspiration to must-read speech advice and some very cool ideas for livening up the traditional buttonhole.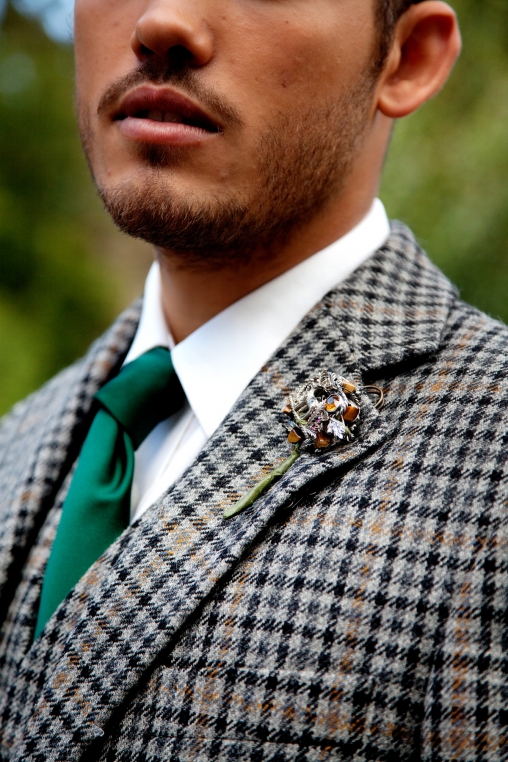 And prepare for your heart to melt a little at this issue's love stories. From a cute country bash in Tavistock to an opulent castle wedding in Tiverton, Devon has played host to some breathtaking weddings in recent months. Enjoy!
Rebecca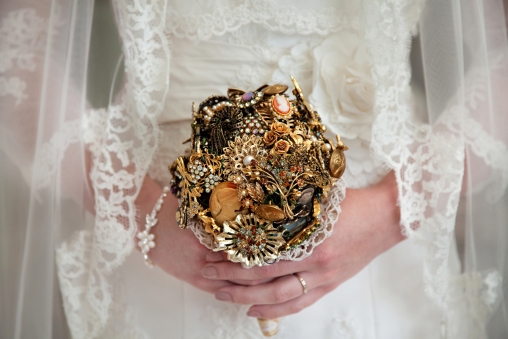 STYLE
12. MODERN FAIRYTALE
Look pretty as a picture in a fairytale frock worn with heavenly headwear
20. LOVE IN THE TIME OF…
Bridal fashion through the decades with a delightfully distinctive twist
28. MODERN VINTAGE: GET THE LOOK
Make vintage style your own with these top tips
30. CHIC SHAPES
Spotlight-stealing silhouettes, from slinky sheaths to flamboyant fishtails
38. DIVINE DESIGNS…FROM DEVON
Meet the designers behind the county's bridal couture scene
54. WORKING THE GROOM
Style tips for the man of the moment
56. SUIT YOURSELF
Your wedding wardrobe woes resolved
FEATURES
44. SOME BODY TO LOVE
Get on the fast track to fabulous with our top-to-toe bridal beauty special
48. THE ART OF THE WEDDING RING
Expert tips on choosing a covetable wedding ring
58. BUTTON UP
Jazz up your buttonhole with these coolly quirky ideas
60. CHOOSING YOUR WORDS
Decided on yours yet? Our groom ponders the readings
62. SPEECH THERAPY
The art of the modern wedding speech
66. RECEPTION PERFECTION
How to throw the perfect party, from the table plan to the tabletop décor
70. PLEASE BE SEATED
Greet your guests with these inviting place setting ideas
72. TIME FOR TEA
Theme your celebration with pastel shades and tea party pretty
78. ONCE UPON A TIME…
Style your party with books and wonderfully wordy details
82. TRUE ROMANCE
Fall for bewitching views, elegant interiors – and a truly enchanting wedding venue
96. MEMORY MAKING
Capture the moment in style with these novel ideas
101. THE BIG ISSUES
Your biggest wedding worries shared, from the guest list to the budget
REGULARS
6. BRIDAL BUZZ
What's new, what's hot, what's on
88. THE VENUE
Licensed venues for civil ceremonies in Devon
110. GOT WED
Newly-weds share a glimpse of their day
126. NOTES ON A WEDDING
Top tips for your planning pleasure
Editor
Rebecca Matthews
Chief features writer
Hannah May
Contributors
Ali Berry, Sarah Christopher, Nathan Midgley, Leon Soulsby, Elle Winsor-Grime
Design
Matt Sanwell, Design UNLTD
Advertising and Management
Brendan Sleeman
Publisher
WED Magazine
28 Reens Crescent
Heamoor
Penzance
Cornwall
TR18 3HW
01736 331456
wed@wedmagazine.co.uk
www.wedmagazine.co.uk
Print
Four Way Print
Cover image
Dress
Caroline Fricker Couture
www.carolinefricker.com
Model Licha Parkhouse
Photography Lucy Shergold
www.lucyshergoldphotography.co.uk