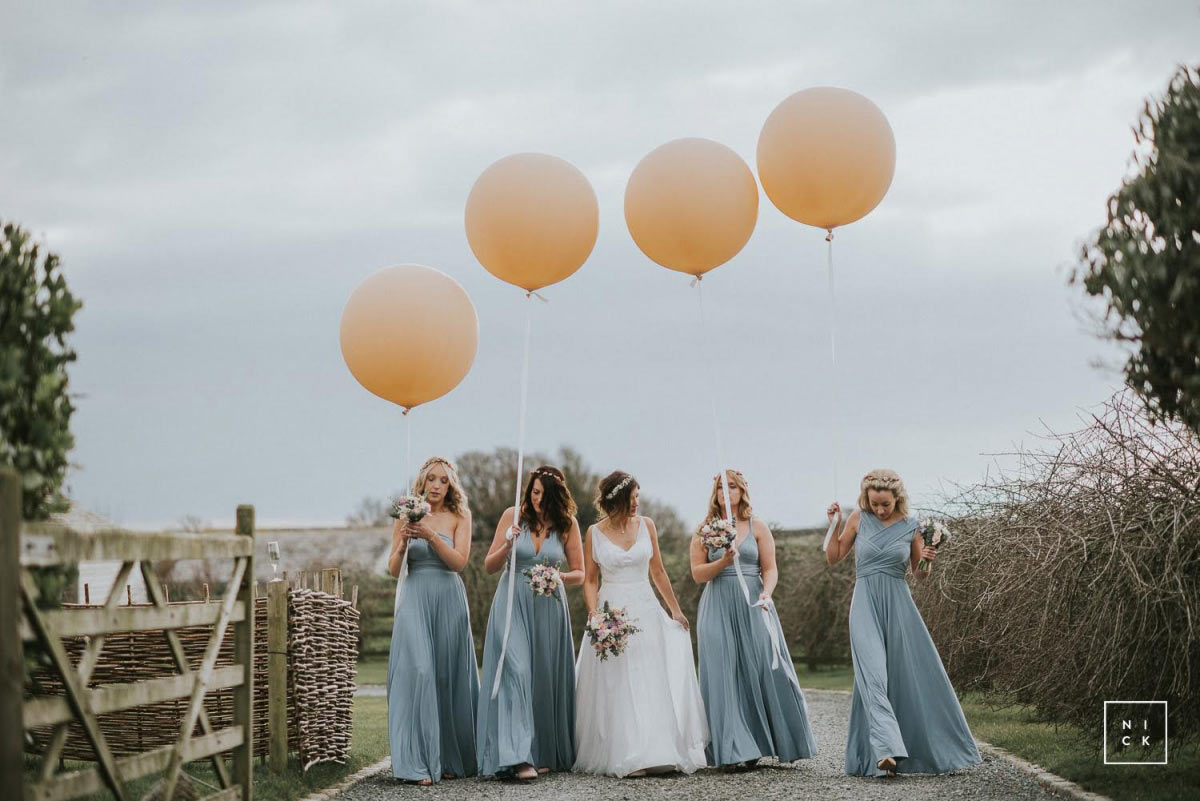 This Week in Wed World
Article Published: Thursday 21st July, 2016 - 12:00pm
---
What a wonderful few weeks it's been in Wed world!
So many gorgeous couples have tied the knot in brilliantly individual fashion. From elegant affairs in idyllic cornfields, woodland and country houses to fun-packed celebrations on the shores of Devon and Cornwall's spectacular coastline, the region has hosted all manner of utterly dreamy days. Amongst our showcase, you'll find sparkler-filled aisles, magical sunsets galore and lots of beautiful boho vibes - think flower garlands, flowing frocks and free-spirited details. As for W-day fashions, we're loving all the form-fitting lace, embellished chiffon, a bevy of bow ties - and, most of all, a bit of lycra!
It's wonderful to see those who were treated to a little liquid sunshine embracing the elements and capturing some fab umbrella shots. Another prop to work into your W-day must-haves are some balloons - we love this beautiful balloon-filled header shot from Anna and Mark's wedding at Mesmear.
Without further ado, enjoy....!
---