---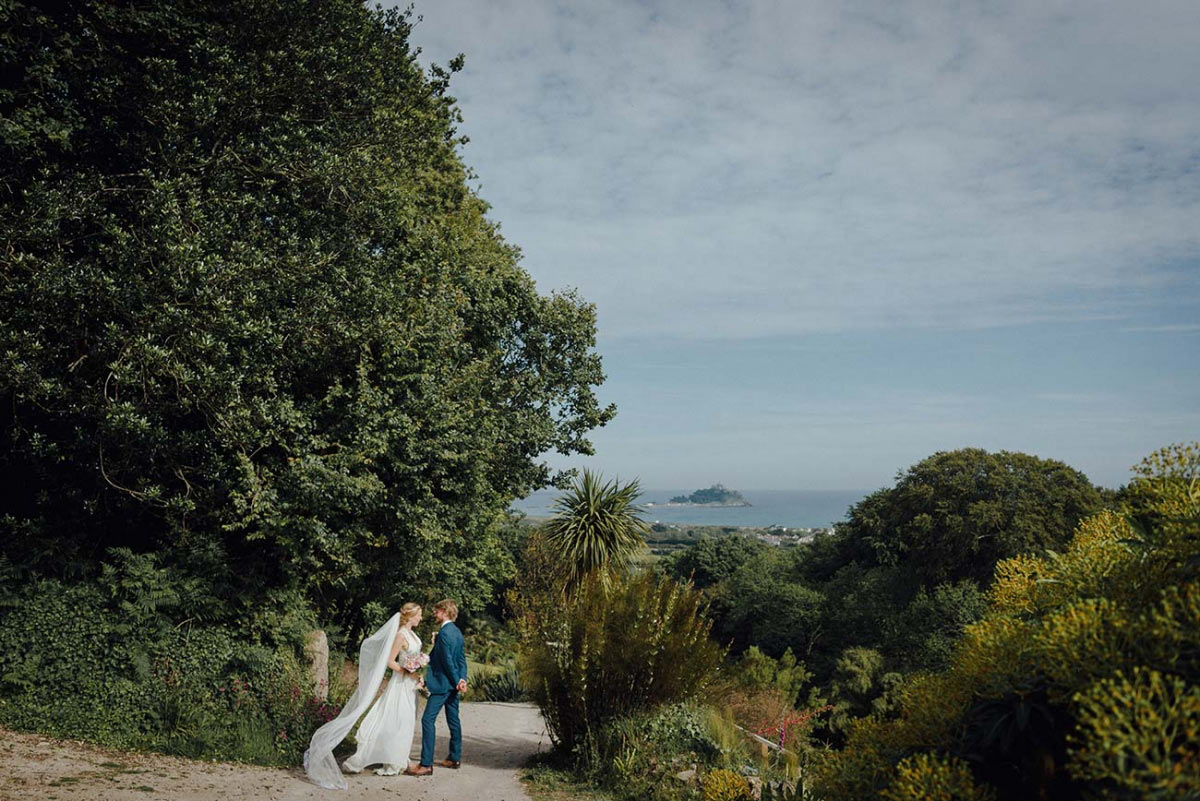 Wedding at Tremenheere Sculpture Gardens, Cornwall
Into My Arms
Rosanna and John's midsummer celebrations at Tremenheere Sculpture Gardens
"We worked together on a photo shoot in Falmouth and then went Lindy Hop dancing," says Rosanna of her first introduction to John. "We wanted to dance together but got immediately split up and ended up dancing with everyone else in the room – I was so gutted! We made a more official date for the following week and thankfully got that dance in!"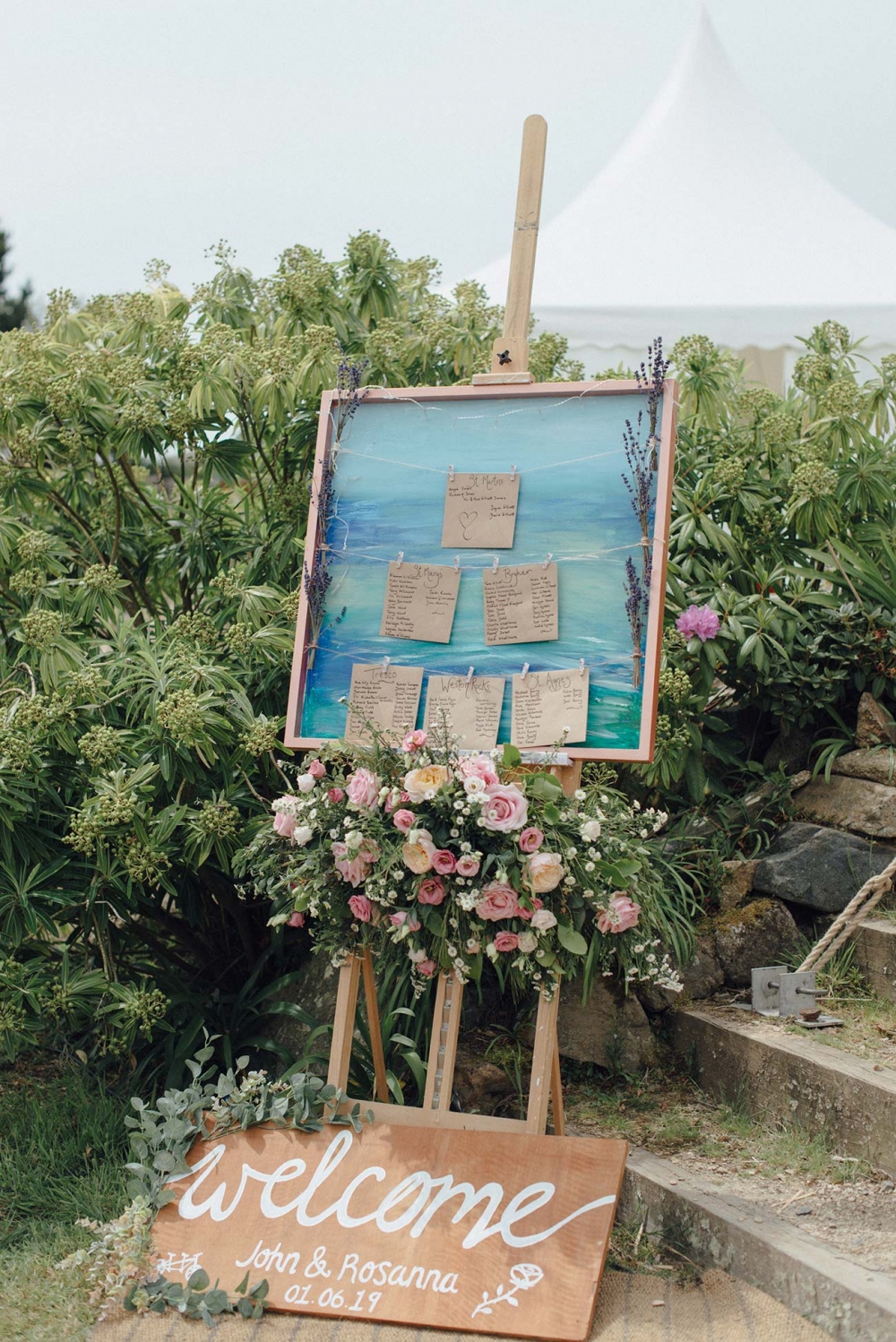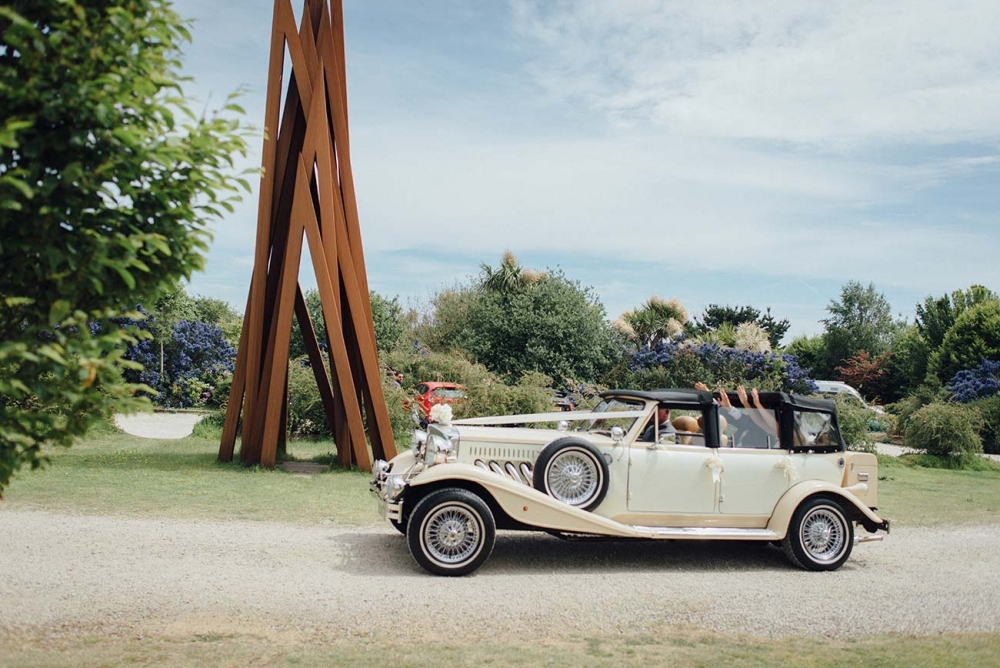 It was the morning of her 30th birthday when John popped the question. "He made pancakes and gave me a little jar of sand from our favourite beach on the Isles of Scilly. He told me to open it and the most beautiful ring by Justin Duance sat there at the top: John had taken a sneaky visit to the Scillies to collect the sand and had the ring cast with it."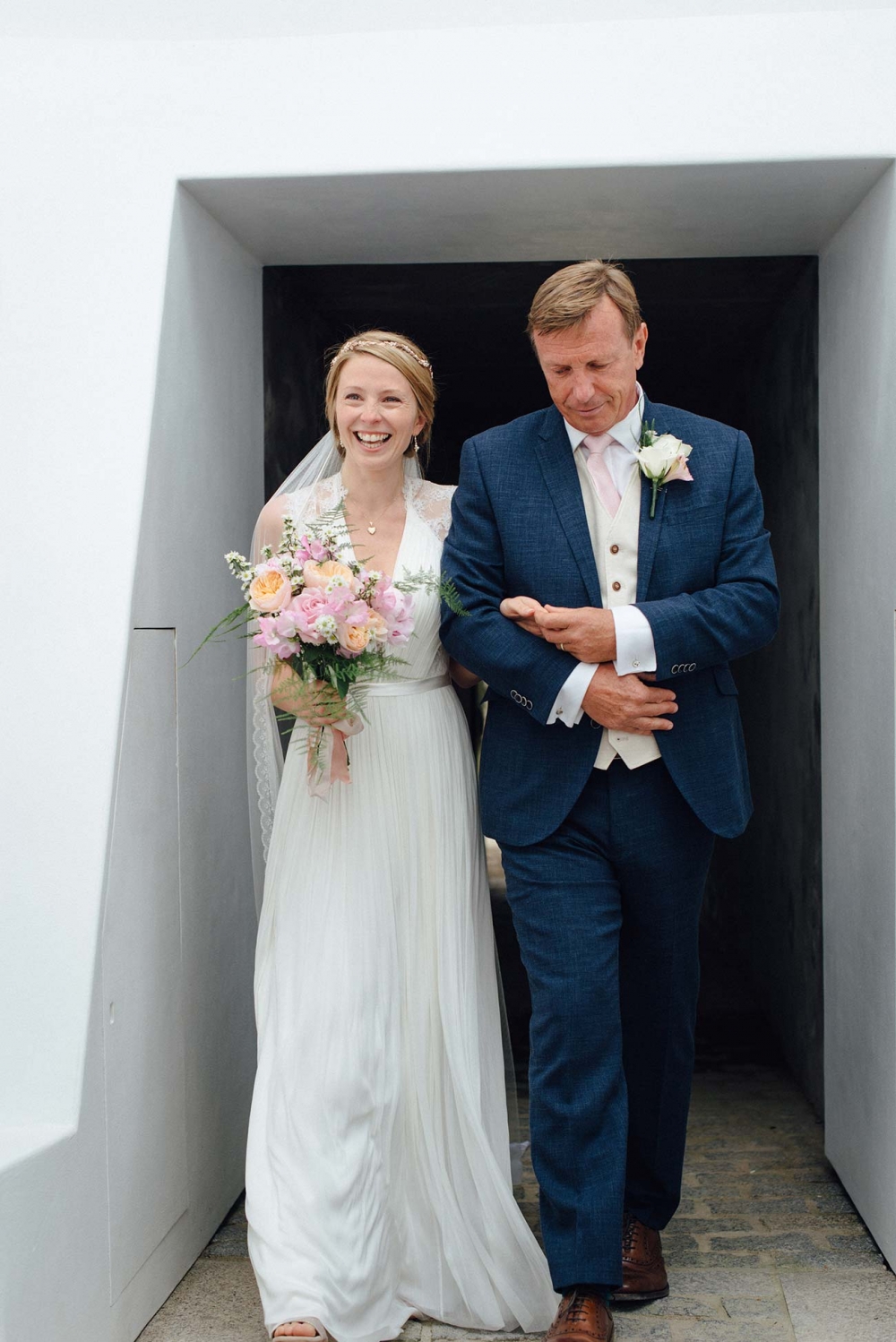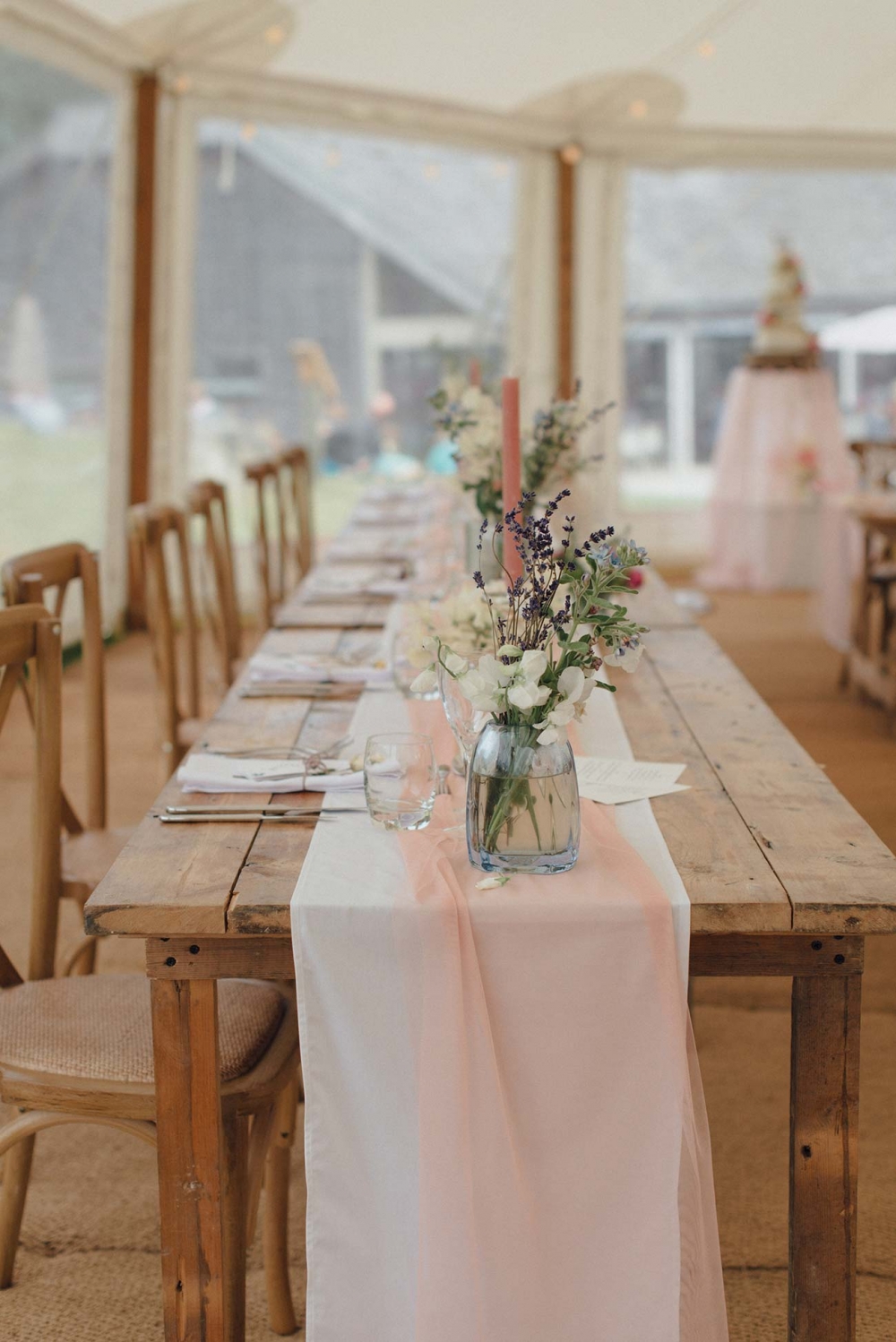 Their cloud nine love story continued with their choice of venue, the subtropical paradise of Tremenheere Sculpture Gardens. It was an idyllic backdrop for their "Midsummer Night's Dream meets romantic wild garden" wedding with a dreamy colour scheme of peach, pink, pale turquoise and lemon, chosen to reflect a Marazion sunset. "We wanted our day to represent us and all our favourite people and things," explains Rosanna.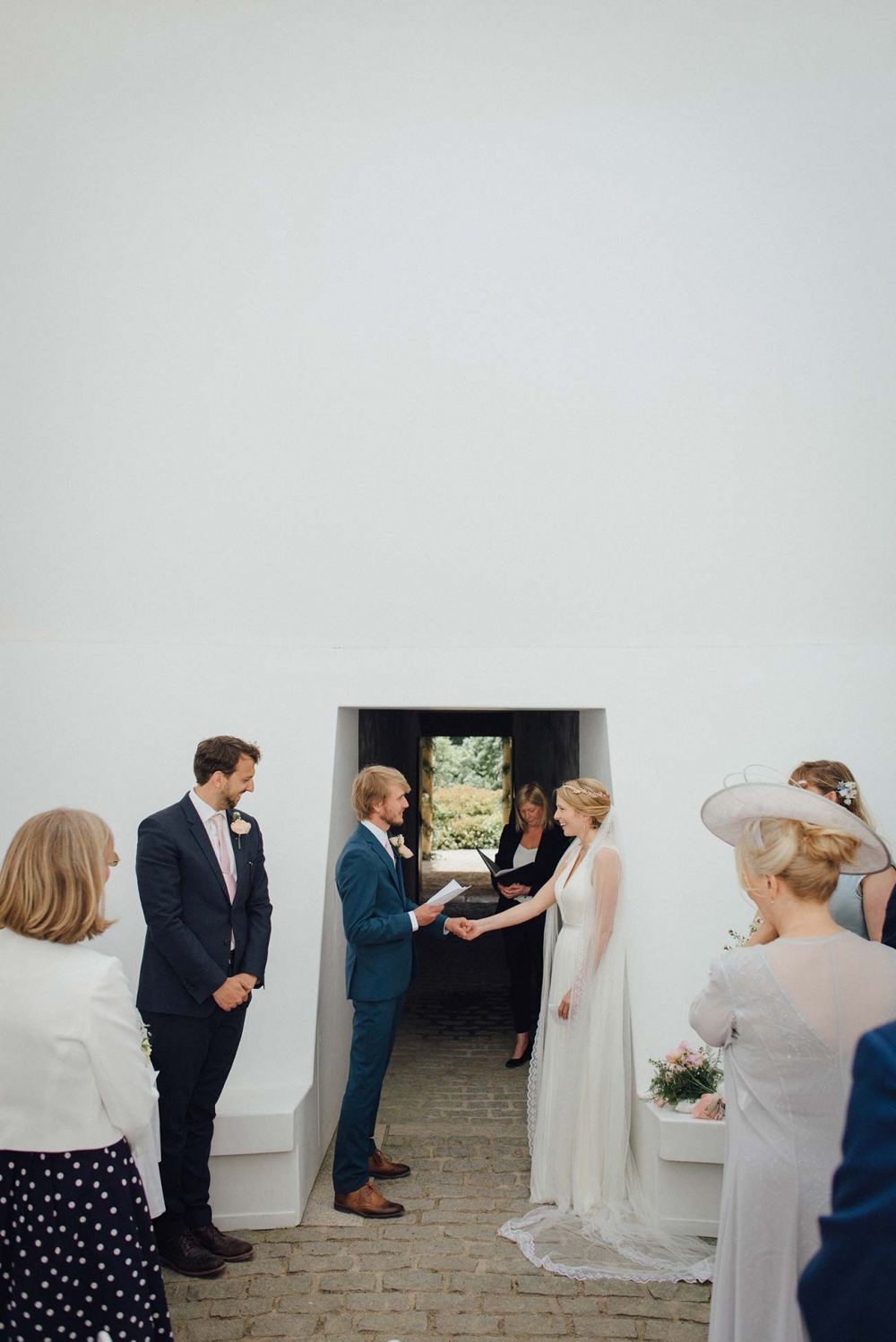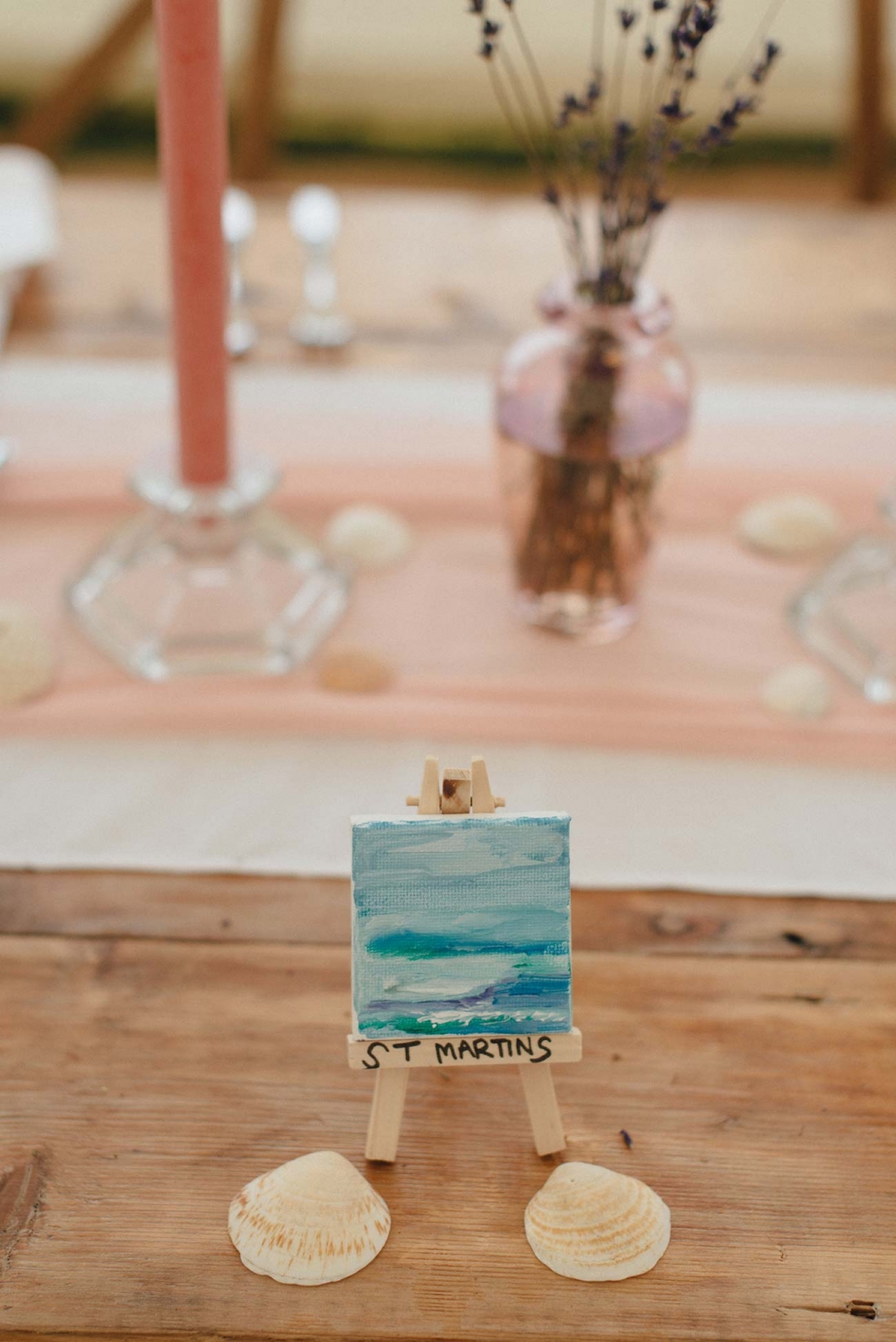 The ceremony took place in the spectacular setting of the Skyspace in the company of immediate family. Exchanging their self-penned vows as the sun came out. Rosanna's brother played guitar to the tune of 'It's a Wonderful World' as she and John were officially wed. "Then the rest of our guests joined for a blessing and hand-tying ceremony on the balcony above overlooking the bay," she says.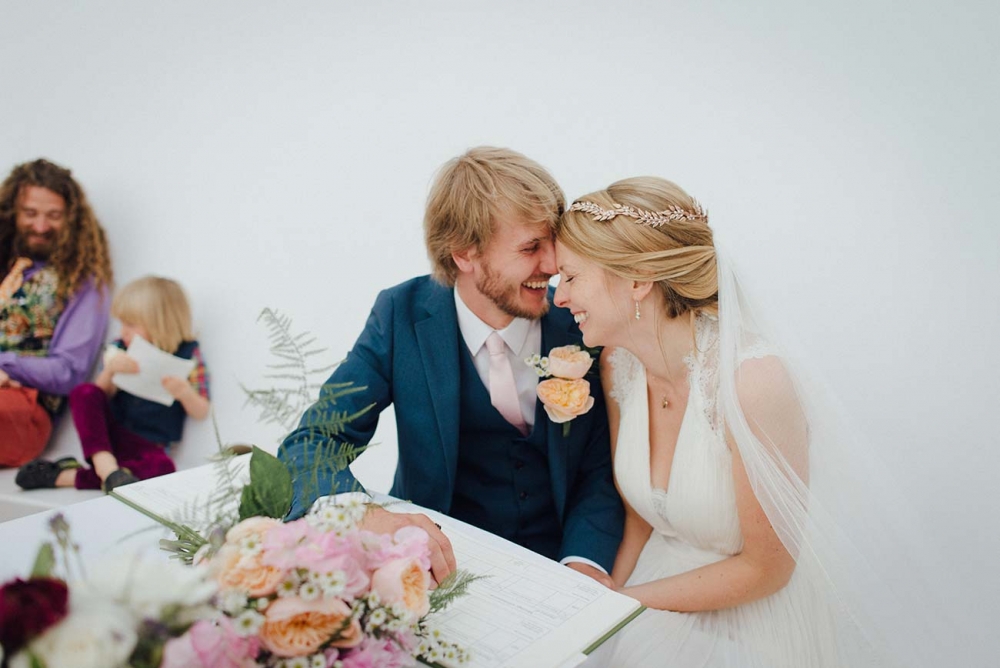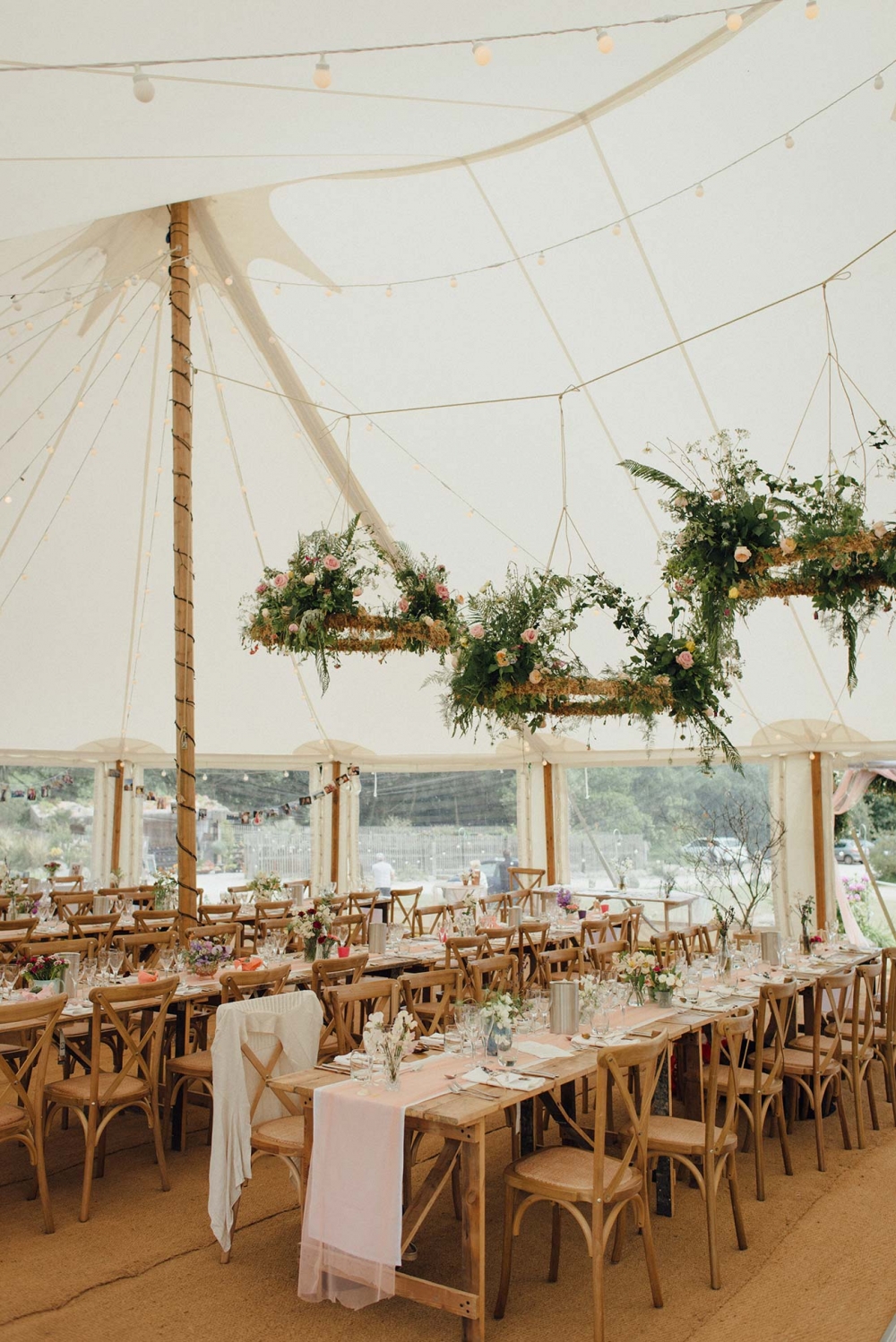 The day had a homespun feel, with most elements handmade or individually sourced by the couple and their creative friends, such as the dried roses and lavender on the table settings, the stationery design by Rosanna's mum, and their friends foiling their names for the invitations.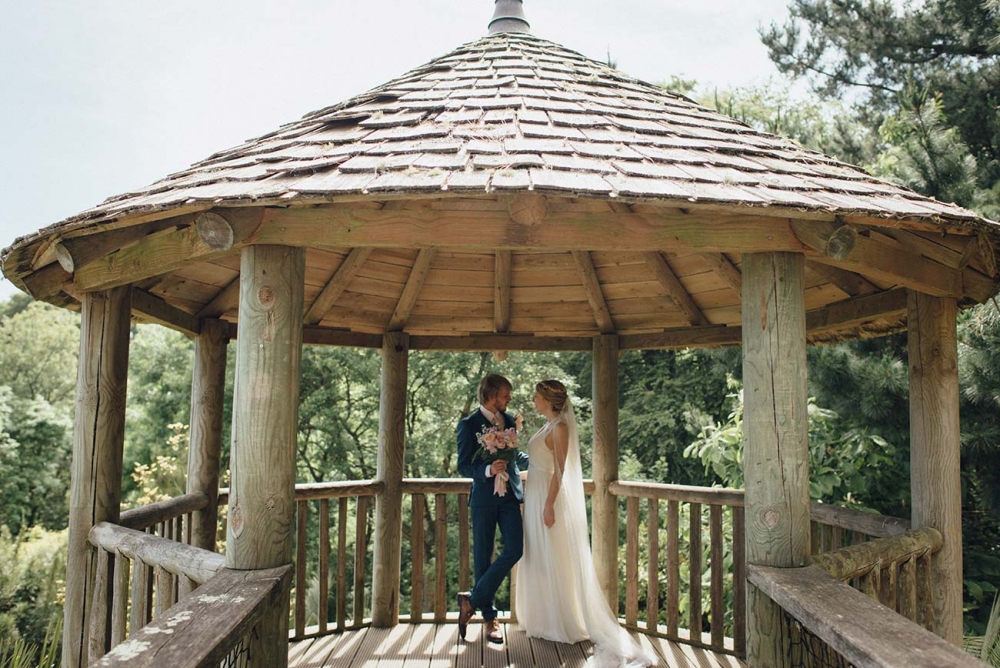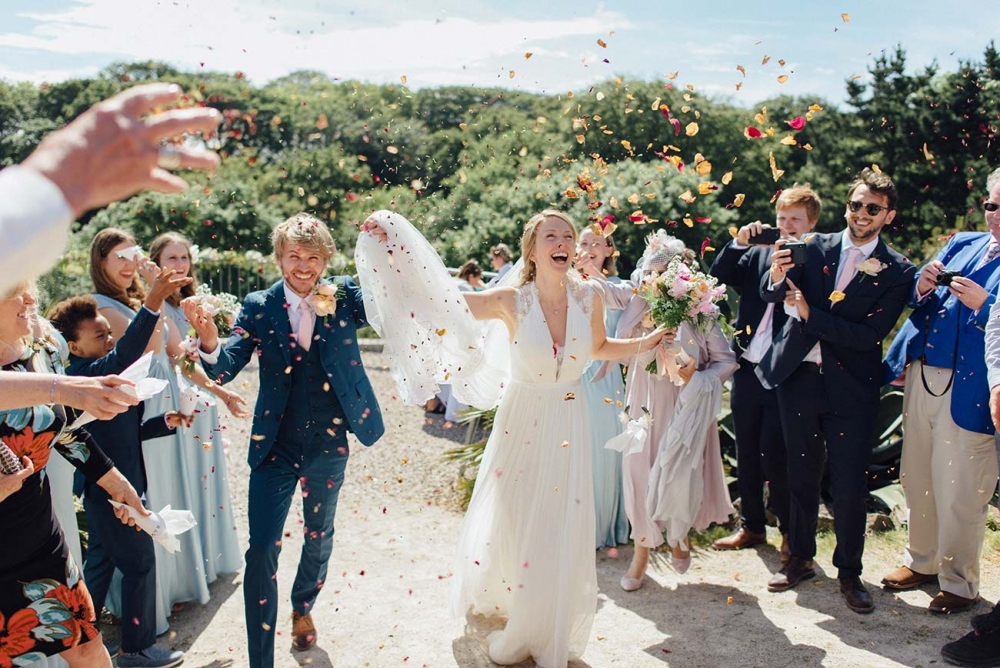 Rosanna's parents provided the 'something old' for her day, with a lace trim from her mother's veil reworked to create Rosanna's, and her dad surprising her with vintage wedding cars, giving her an incredibly special entrance that she cites as a standout moment.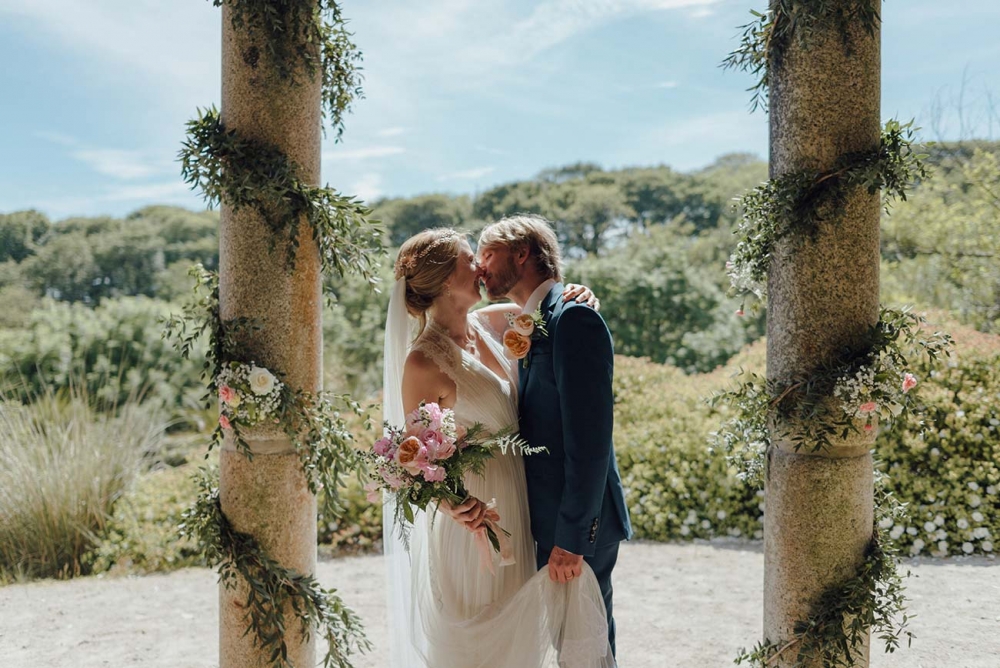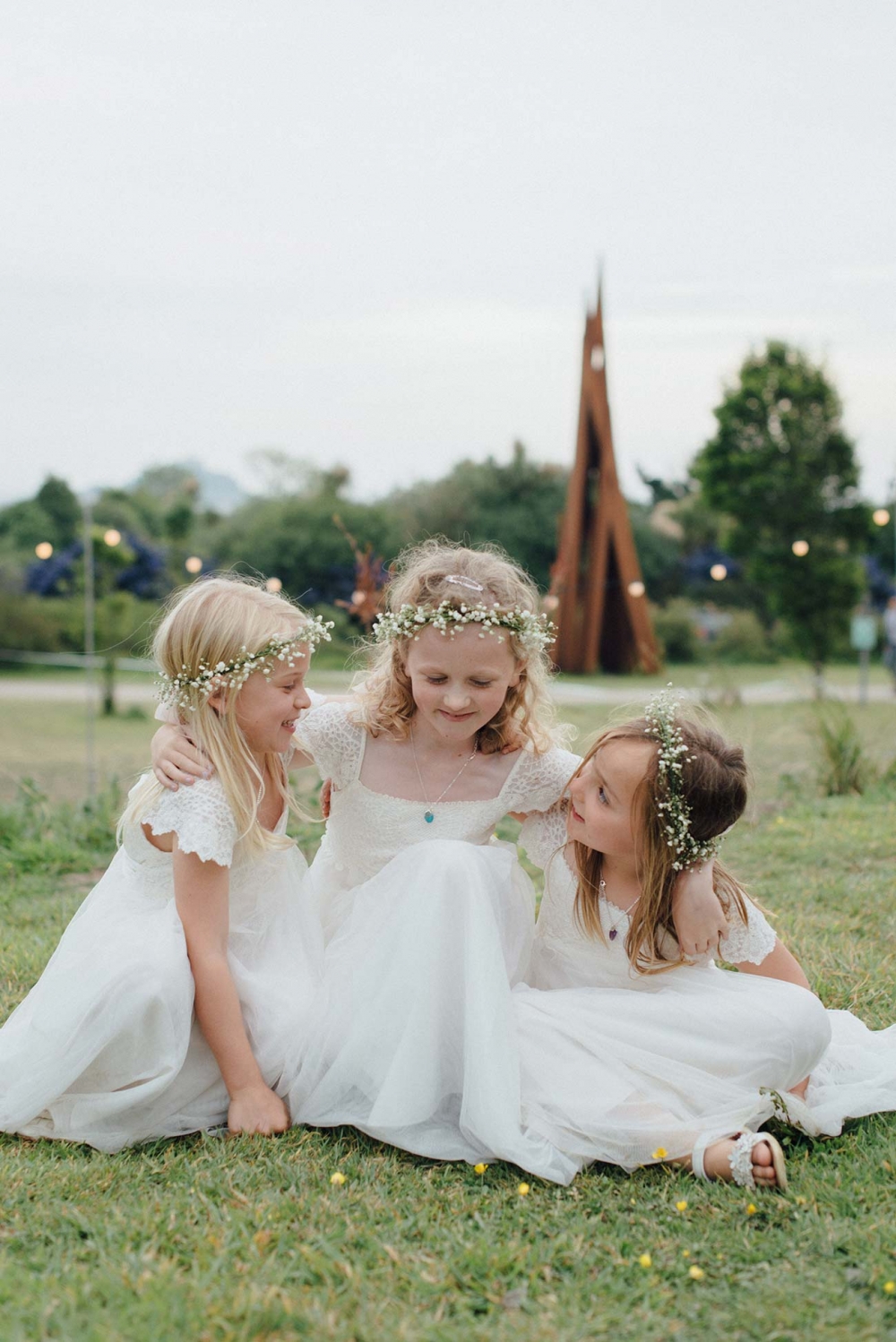 "I also loved the vase of flowers in the ceremony from the garden of my childhood home, and the amazing flower chandeliers in the marquee," she adds.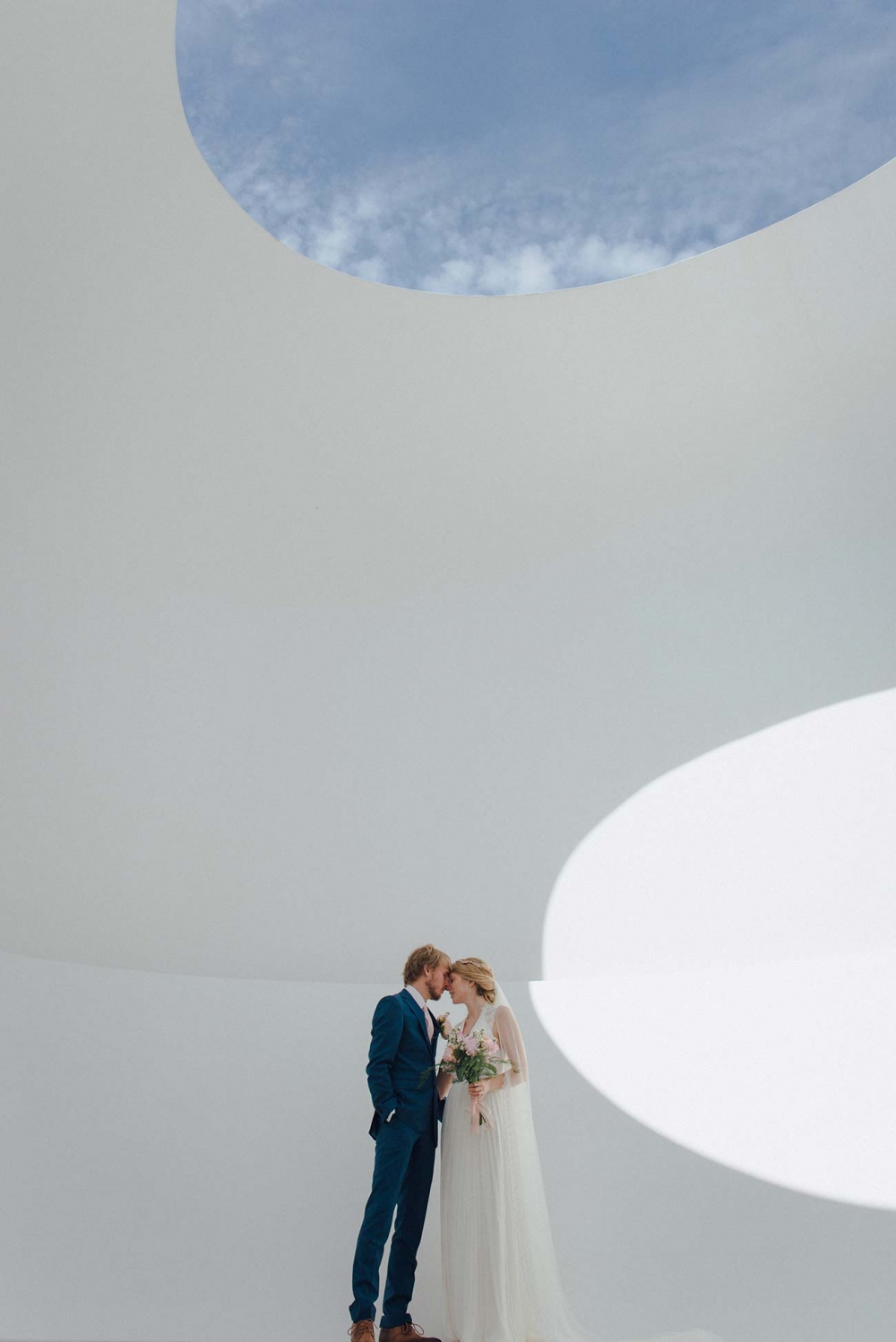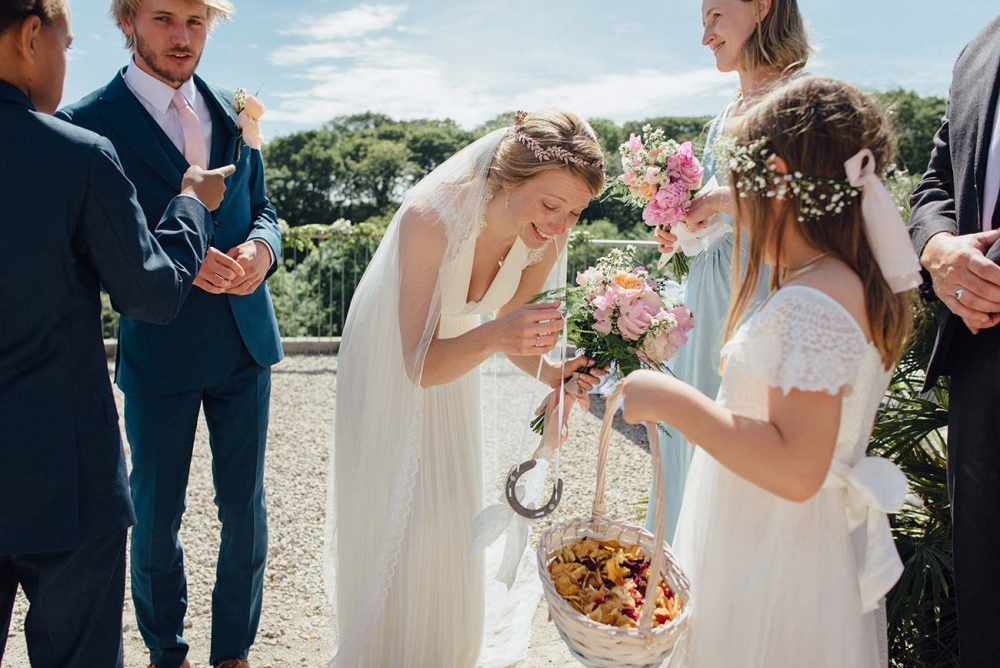 A drinks reception complete with fresh strawberries and a swing-style soundtrack provided by Rosanna's brother's band was followed by a vegetarian wedding breakfast filled with the couple's favourite flavours.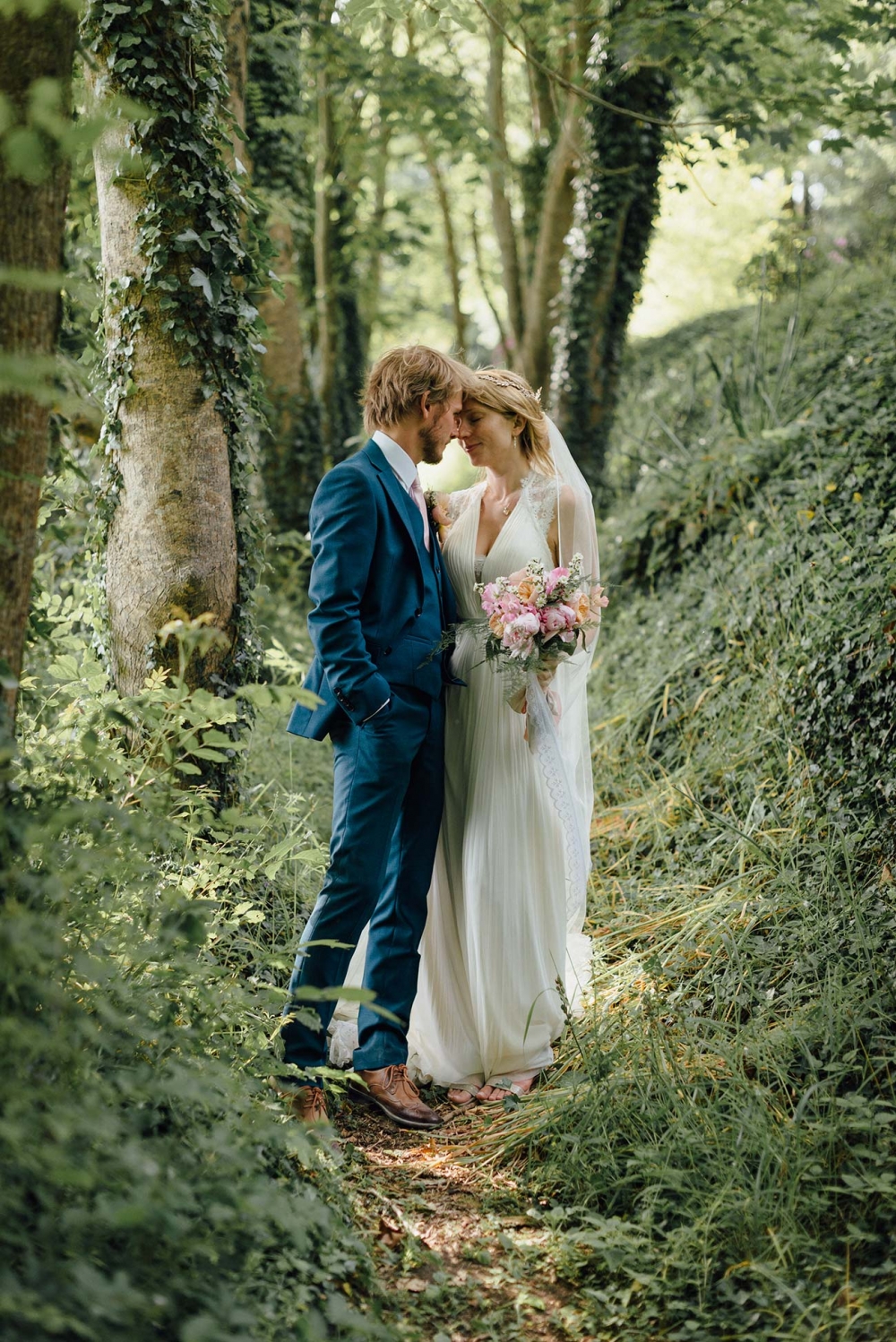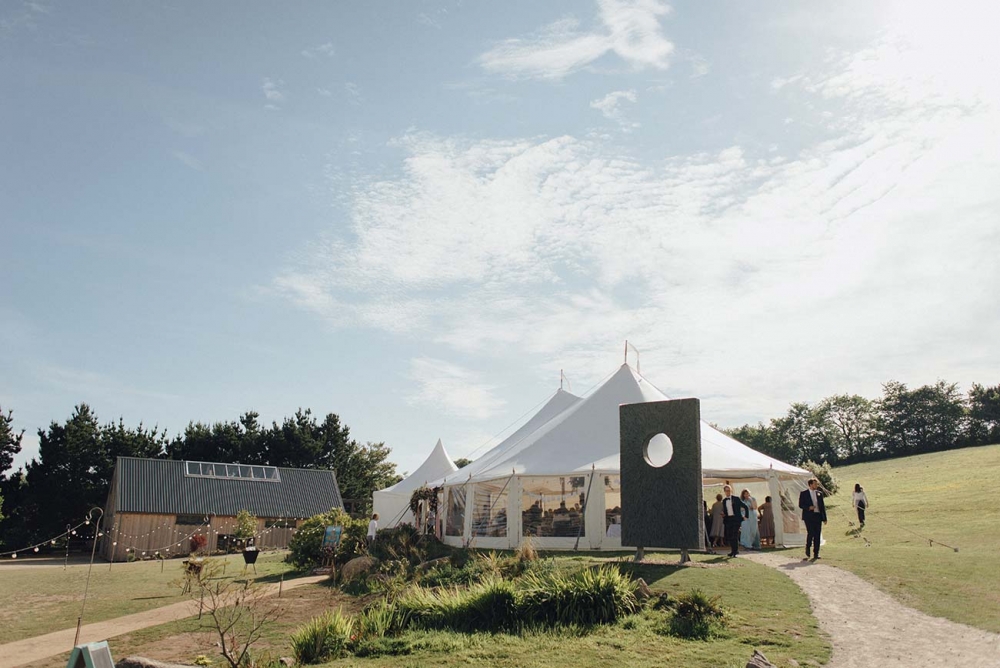 Guests tucked into the moreish likes of chilli and mint falafels, marinated crispy smoked tofu, and double chocolate brownie with passion fruit sauce and coconut sorbet ahead of an evening featuring an eco glitter bar, dancing and more food.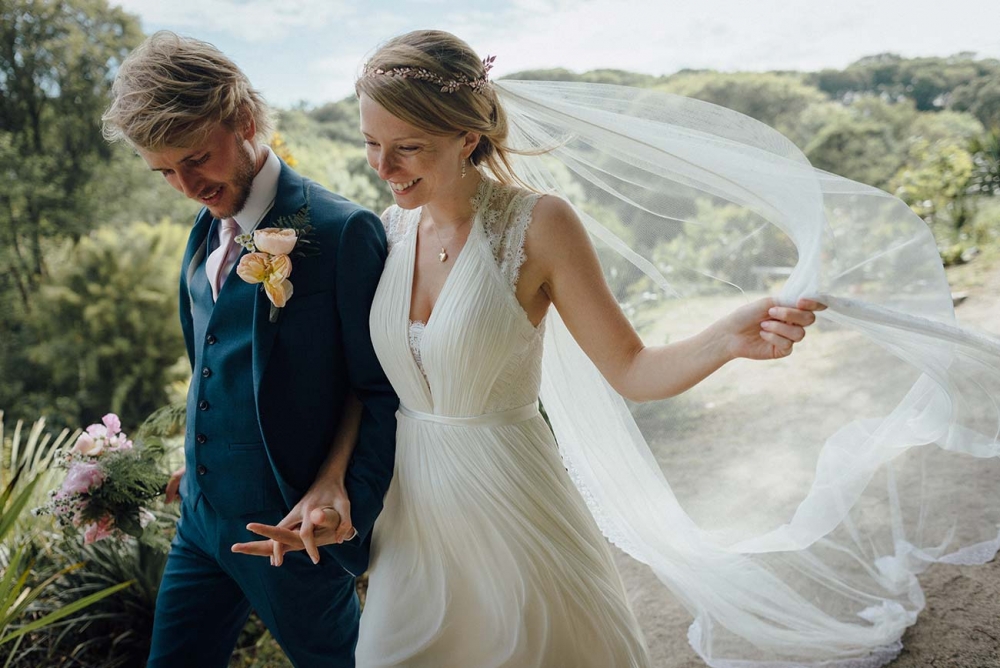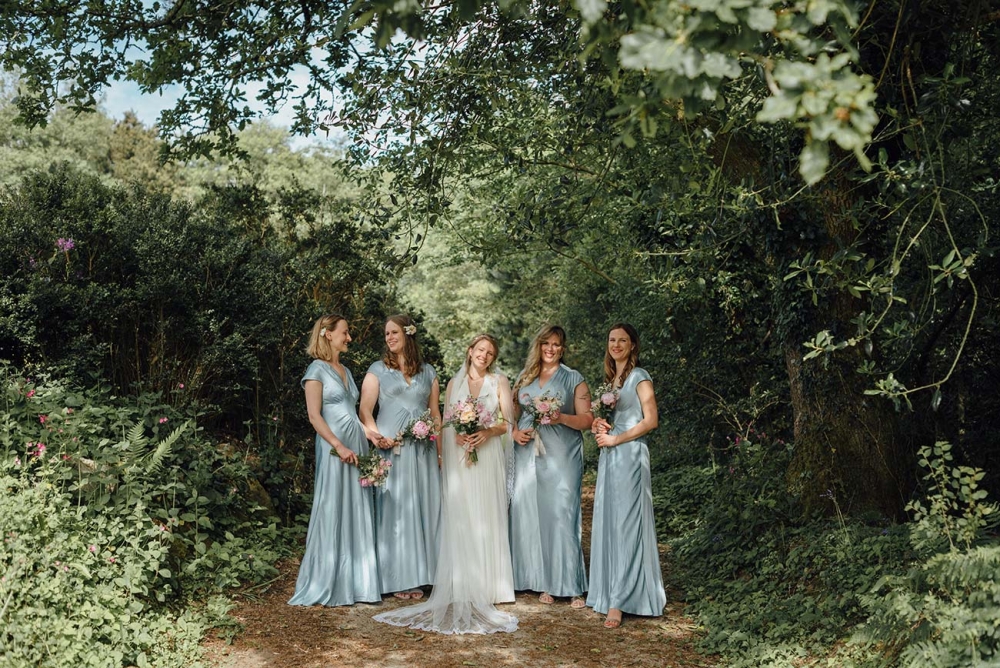 "John surprised me by singing Nick Cave's 'Into My Arms' to me with the band," reminisces Rosanna. "This was not expected and was the most romantic moment of my life!" Fuelled by a late feast of pasties and cupcakes, guests continued partying until sending off the newly-weds with a corridor or sparklers.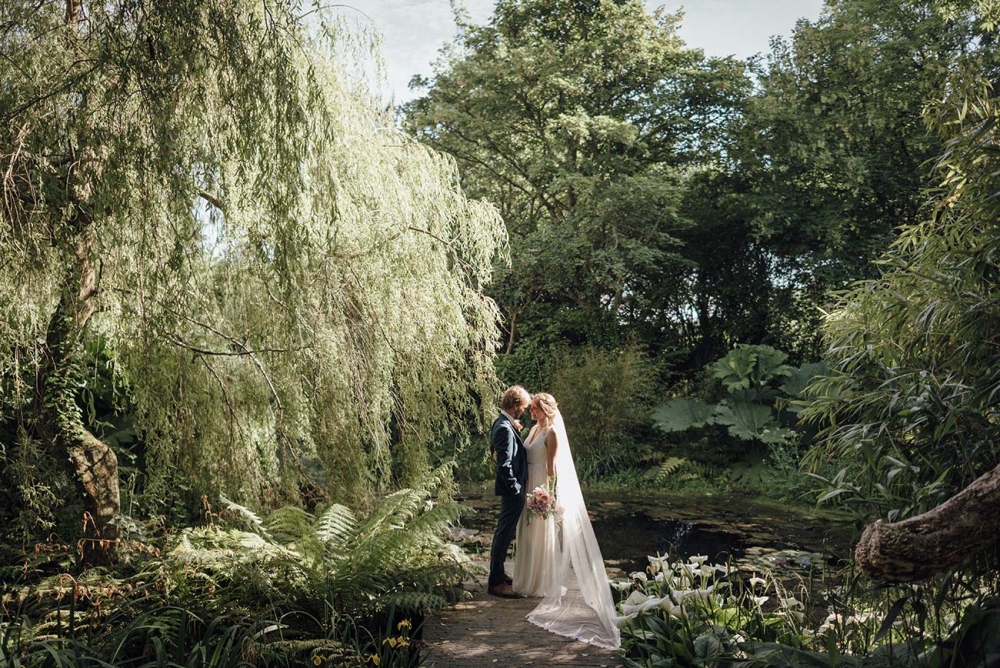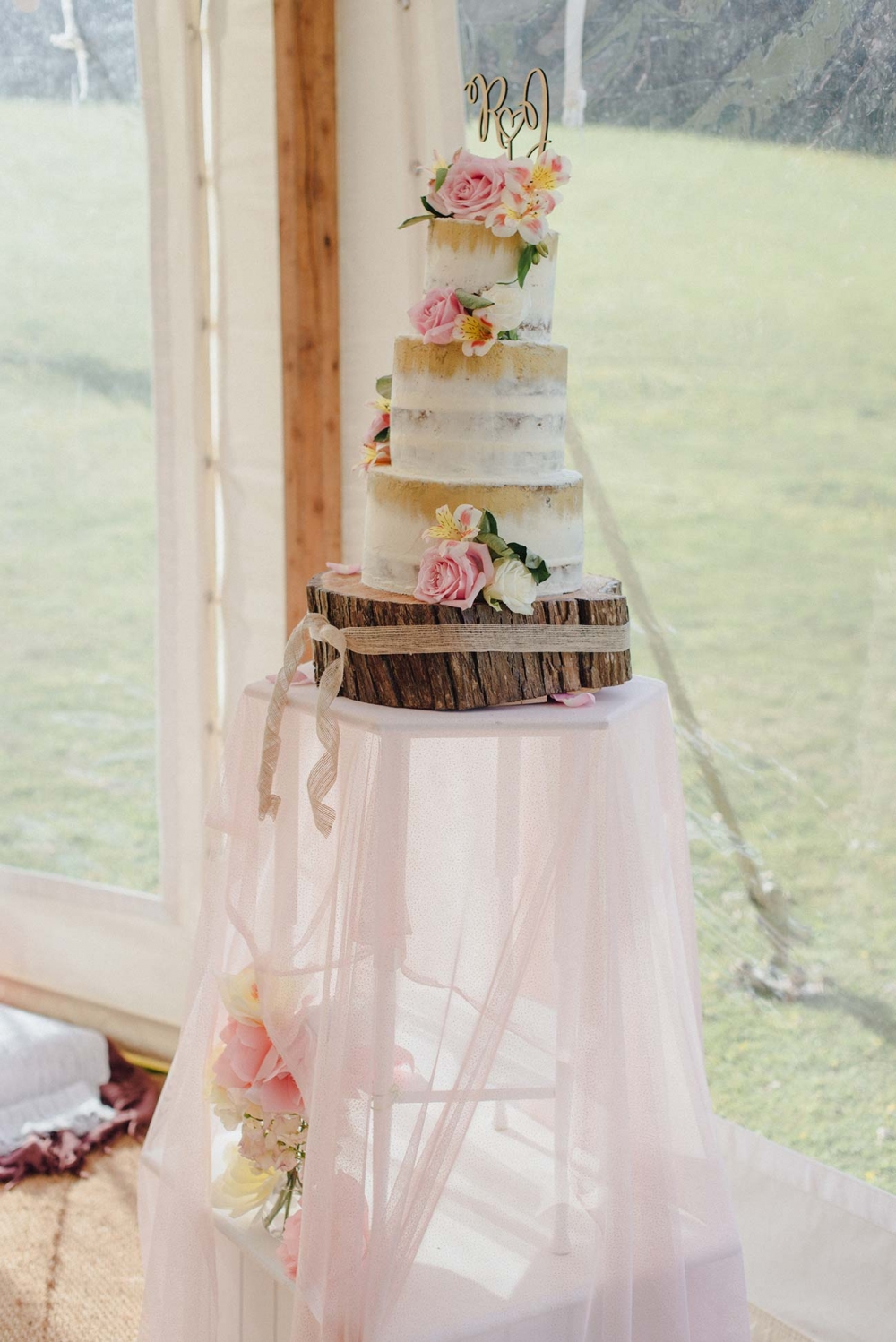 Reflecting on her dream day, Rosanna has wise words for couples in the midst of planning their own: "Prioritise the elements that mean the most to you and remember you can't control everything".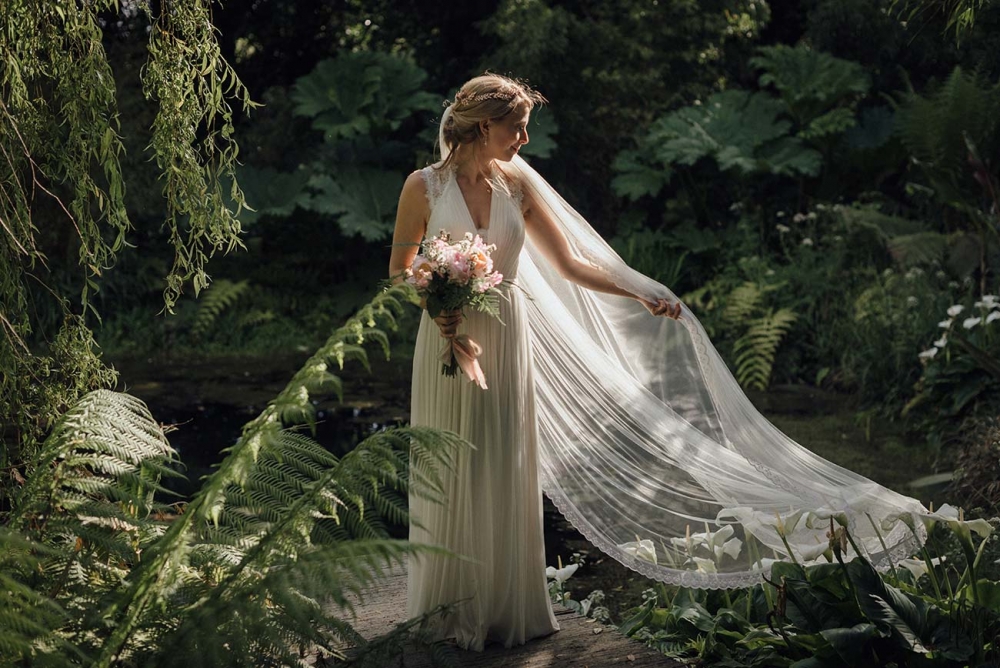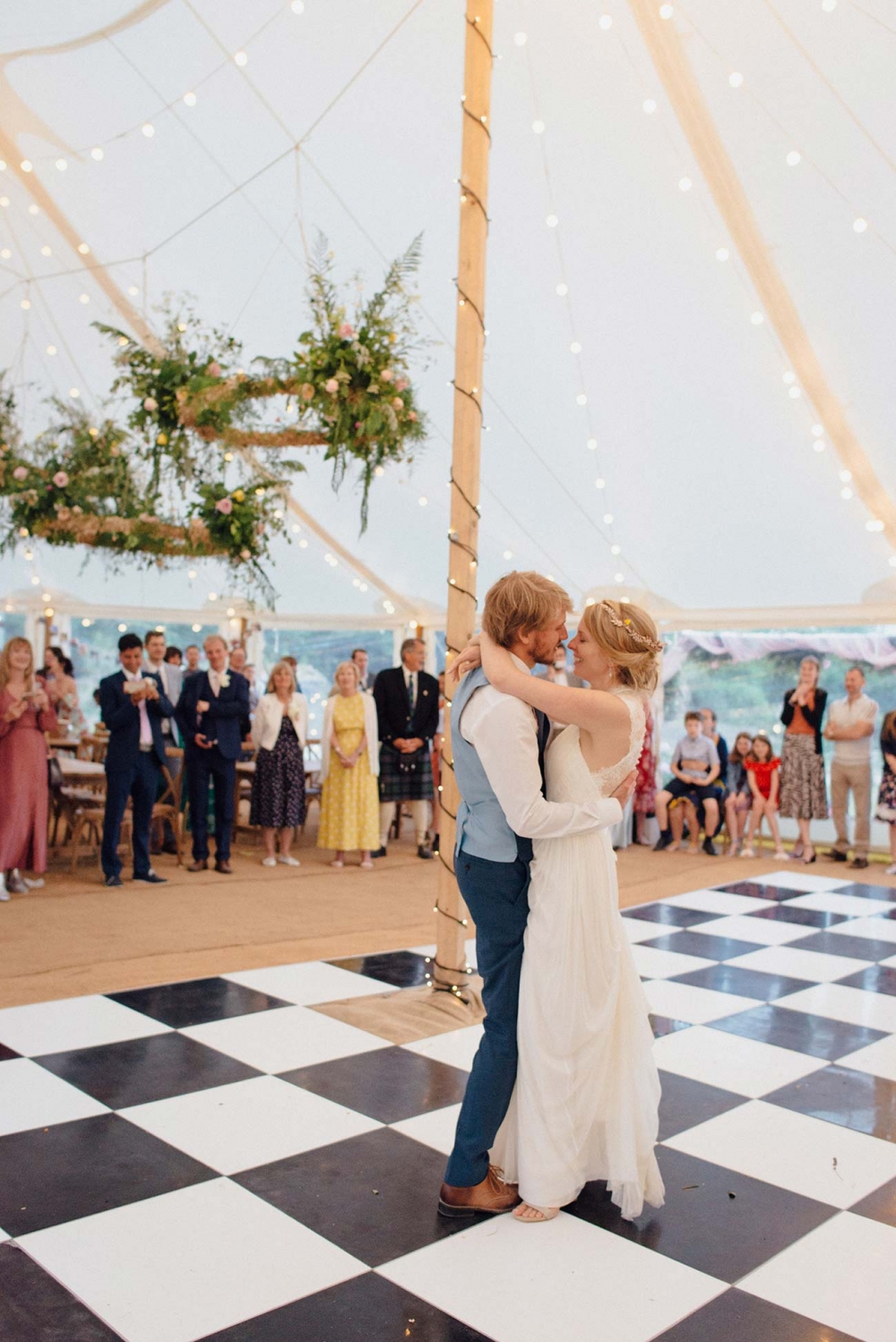 Wed

Directory

All you need from the finest wedding suppliers in Cornwall and Devon