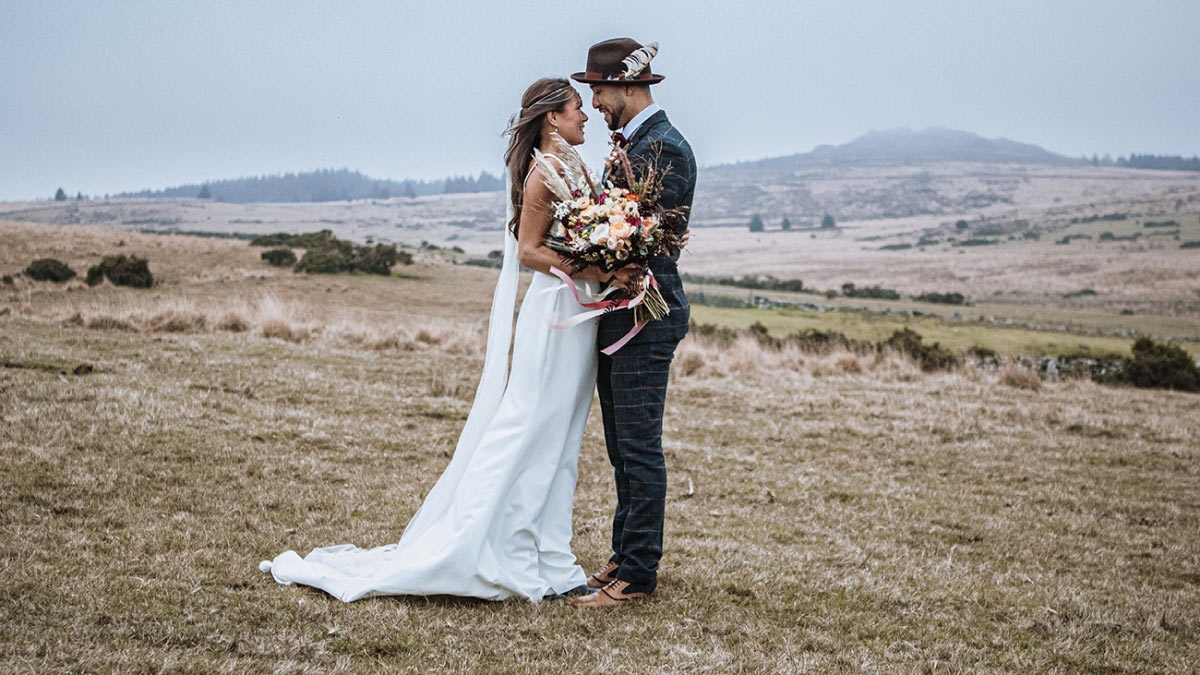 Elopement packages from Hannah Wilde Photography
Article Published: Thursday 17th December, 2020 - 4:23pm
---
Times are rapidly changing, and with it, so are weddings. Elopements and intimate weddings are, for the foreseeable future, a necessary and growing trend, and couples choosing to let live win and go ahead with their big day, albeit on a smaller scale, are especially keen to capture those precious moments with authenticity and beauty not only for themselves, but for any loved ones not present. A talented photographer, therefore, has never been more important. By enlisting the professional photography services of Hannah Wilde, whose speciality is poetically capturing the intimate moments no matter what size wedding she attends, you can rest assured that your story will be told with a beautiful set of images relaying every precious detail and emotion of your day. With a relaxed, natural and candid approach, Hannah favours a "poetic" documentary style over contrived or posed shots, and any posed shots are cleverly 'unposed' to really capture the connection between you both, working closely but unobtrusively with you all day to deliver an album of breathtaking photos that conveys the uniqueness of your love story.
Shadowing you throughout the duration of your day, Hannah seamlessly blends into the background, documenting your day rather than staging it, and says "I am a true believer in your whole day being important, from start to finish, and I don't limit my time with you for that reason...Why should your day be any less documented than a traditional wedding with hundreds of guests just because you're alone?"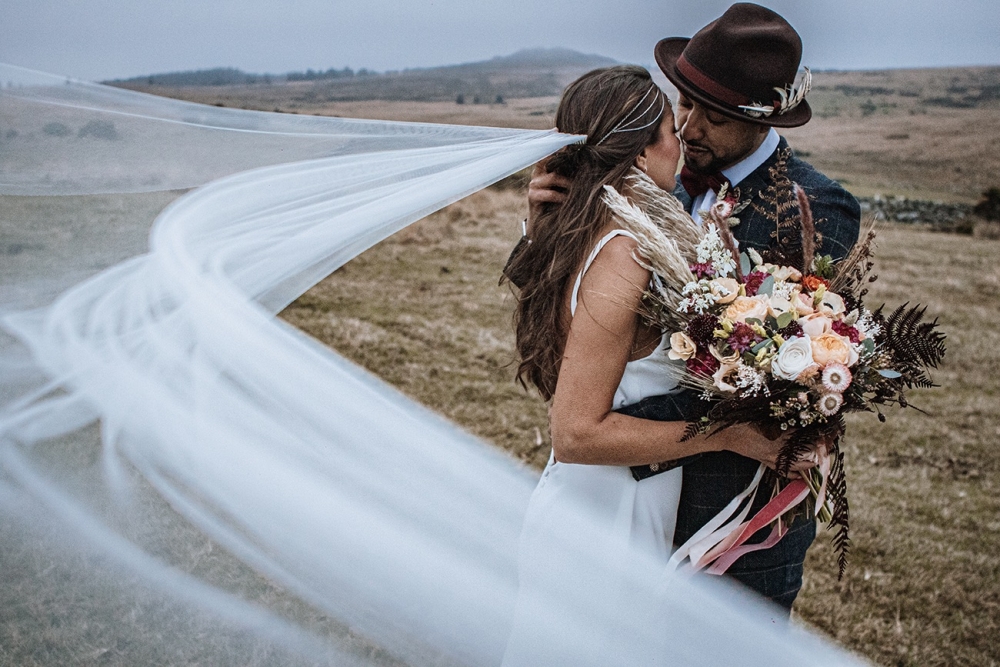 Hannah's wedding packages feature an array of services to individually suit, all including a complimentary pre-wedding shoot, an online gallery to access and share worldwide, and either a luxury tailor-made album or a bespoke solid oak gift box handmade on Dartmoor, with prints and USB.
Excitingly, Hannah has also just launched a new all-inclusive Dartmoor Elopement Package for the adventurous wild hearts out there who are keen to just go for it, escape the madness together and embrace love and romance on the majestic moors, with no foreword planning necessary and an array of Devon and Cornwall's best suppliers included. With a heartfelt nod to keeping things sustainable and economical for the whole weekend and even plant-based/vegan/conventional menus available with your own private chef, Hannah's experience and expertise in the wedding industry has pulled together quite the team to ensure you can elope to a stress free, restriction-free experience that's the epitome of the ultimate romantic weekend away, all centred entirely around you saying yes to forever.
---