---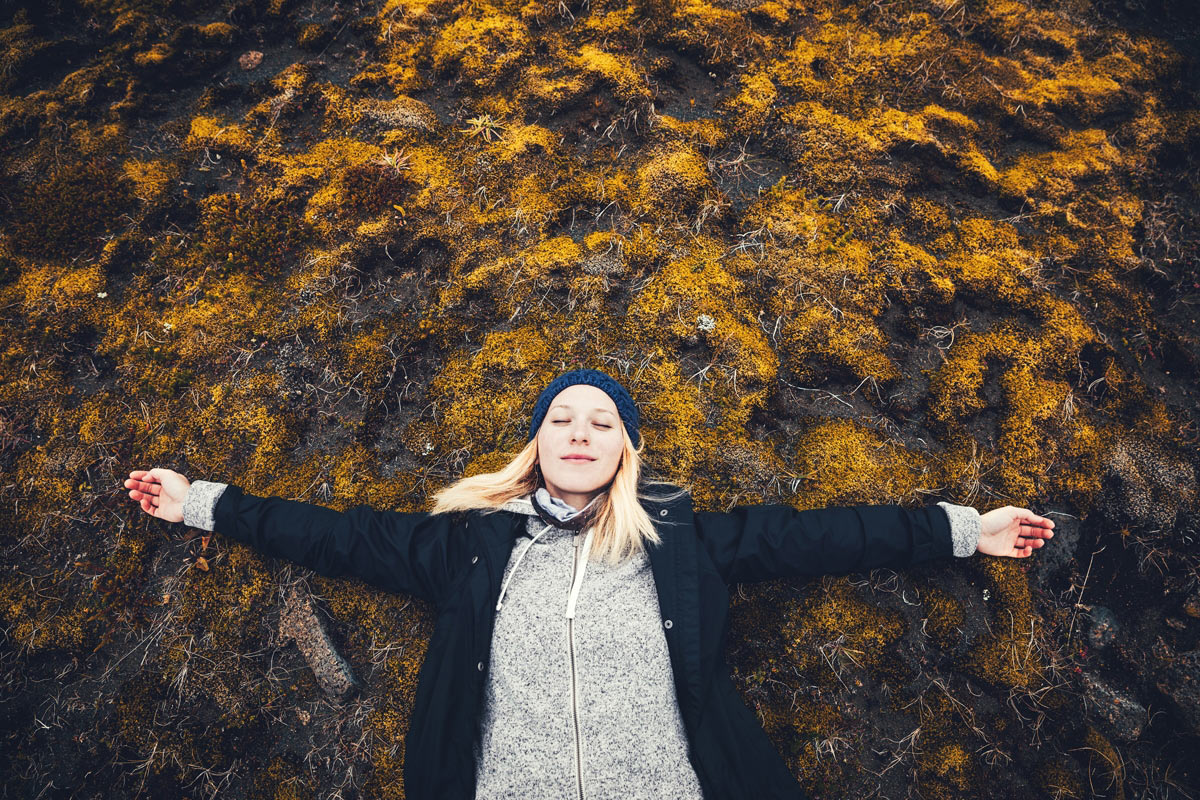 Pre-wedding wellness for brides
Pre-wedding wellness for brides
Focusing on the well-being of your mind, body and soul in the lead-up to your wedding will help you glow on the big day – and beyond.
Here's our pick of the latest wellness ideas, perfect for busy brides-to-be
When you're planning a wedding, you tend to forget about you. Though the focus is entirely on you with regards to what you'll wear, do and say, it's your holistic self that can be pushed aside, leaving your internal sense of wellbeing to suffer.

Rather than fretting about fitting into your dress or whether the flowers will match the décor, it's crucial to balance your inner and outer selves. This will help you to minimise stress and anxiety levels, and to stay strong during both the pre-marital and post-nuptial periods, ensuring a happy and healthy you (and a happy and healthy marriage!).

We've taken a look at some of the best ways to focus on your well-being by taking some vital time out for mind, body and soul…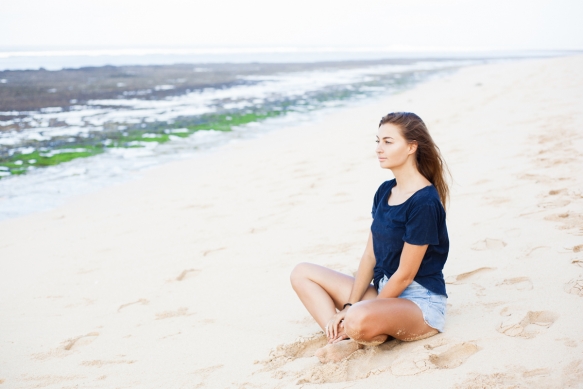 Mindfulness
The art of contemplation is one that various religions and philosophies have been engaged in for millennia, but modern day's consciousness has adopted a particular approach: mindfulness.
"The term 'mindfulness' refers to a quality of awareness that includes that ability to pay attention in a particular way: on purpose, in the present moment and non-judgementally," says Jon Kabat Zinn, who founded the Center for Mindfulness in Medicine, Health Care, and Society at the University of Massachusetts Medical School.
In short, the idea is that by slowing down and focusing on small sensations and singular moments, we'll find greater perspective and peace, and be better equipped to navigate stressful situations and tumultuous times in our lives.
"Mindfulness is about coming to know ourselves to bring understanding and compassion to all that we are through cultivating awareness and insight through mindfulness practice," elaborates Vici Williams of Mindfulness Cornwall (
mindfulnesscornwall.co.uk
).
"Mindfulness practice offers ways of settling and stilling the mind, which enables opportunity for responding to the challenges that arise in our lives, rather than following habitual reactive patterns that often cause us and others distress," she says.
A heightened grounding in the present through a combination of meditative and cognitive approaches invites a calmer and more balanced mindset, with daily practices designed to cultivate a lighter holding of these unwanted feelings, thereby reducing negative emotions like stress, and leading to a wise and kinder connection to ourselves, others and the wider world around us.
We can spend so much of our time re-running experiences from the past and pre-running experiences from the future (worrying, planning etc). Mindfulness is an invitation to come back to where life is actually happening in the present moment.
Combining ancient wisdom with modern psychology in a healthcare setting, mindfulness can take several forms (including MBSR – Mindfulness Based Stress Reduction and MBCT – Mindfulness Based Cognitive Therapy) and can be used to help manage everything from depression and insomnia to hypertension and chronic pain.
Whether you opt for formal training, group sessions or simply to ground and calm yourself via sensations of contact and touch combined with breathing exercises, mindfulness can provide a place to reboot and remove yourself from the chaos of life – and as most brides and grooms will tell you, that is an essential tool.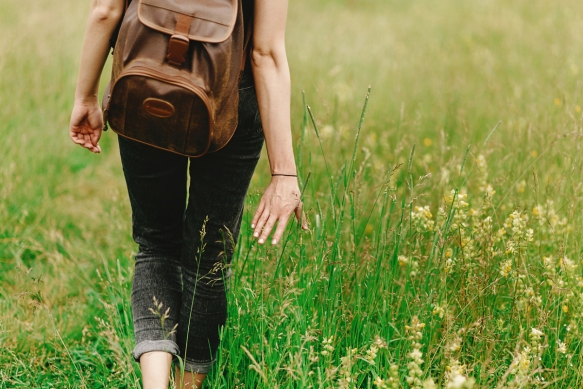 Open water swimming
Swimming is my therapy. If I'm tired, it awakens me; if I'm melancholic, it elevates my mood; and if I'm in need of a workout, it's one of the best sports for fitness you can do.
In fact, the first British Medical Journal Case Report on cold-water swimming concludes that it's an effective treatment for major depressive disorder. The science revolves around the stress response triggered by cold-water immersion that lessens with repeated instances, called cold-water adaptation, allowing us to cope more efficiently with stressful situations.
Cold-water immersion is also reputed to boost immunity and stave off colds, and improve a variety of other conditions, including pain management by increasing dopamine, serotonin and beta-endorphin levels; but, vitally for anyone afflicted with anxiety, stress or depression, it boasts a resounding and residual psychological benefit.
Tom Foreman runs Sea Swim Cornwall (
seaswimcornwall.co.uk
) – a swimming holiday company that also hosts local open water swim training and group sessions – and has observed an influx of people embarking upon their own open water odysseys.
"Open water swimming is gaining popularity across the globe," he notes. "The combination of the physical feat of swimming in cold water and open ocean setting is so stimulating, our clients emerge happier and healthier with every swim, with most changing their lifestyle by scheduling regular swims either with us or continuing to swim at home."
Ardent sea swimming devotee and Outdoor Swimming Society ambassador Katie Maggs (
tonicofthesea.co.uk
) couldn't agree more. "I was first drawn to open water sea swimming after suffering a breakdown," she reveals. "Regular cold-water swimming strengthens and challenges our pre-conceived beliefs about the condition of our minds and our bodies. The act itself, if participated in regularly, and preferably with other people, has the complete capacity to transform a weak, fragile body and mind into a strong, resilient and successful one."
"Open water swimming strengthens my ability to cope with the pressures and daily stressors of everyday life. When I've been in the sea at dawn before my day begins, I have already gained a strong sense of stability and self-worth. I feel resilient to the stressors that might come my way that day," she says. "Wild swimming every day in the sea gave me back all the parts of myself that my breakdown had taken from me – feelings of self-worth, courage, pride, creativity and joy."
Anything that promotes such positivity is worth sampling, but remember to research how and where to swim safely, and seek advice from relevant groups and organisations first.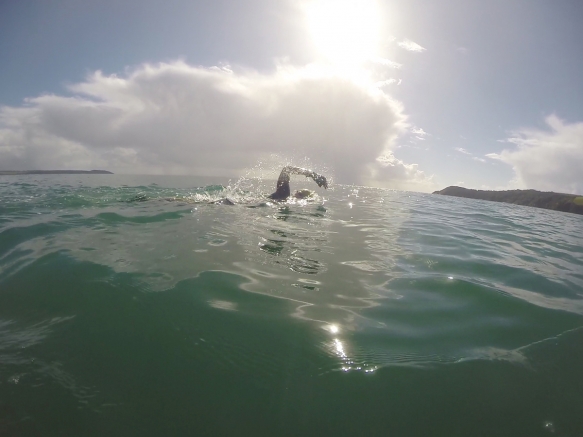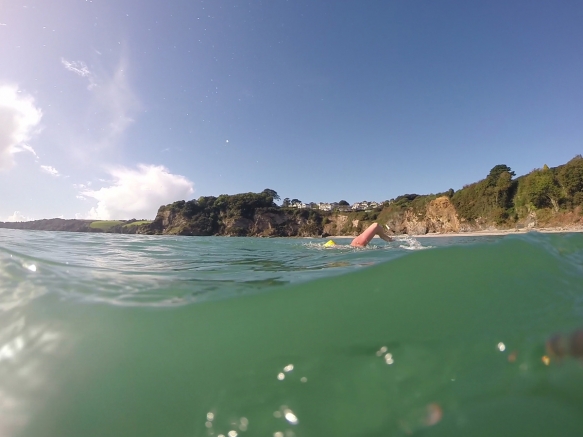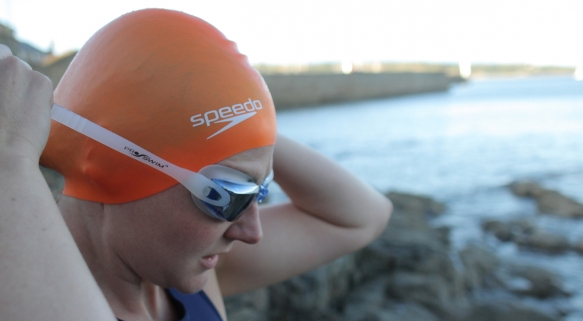 Wellness rituals
Tap into your spiritual side with a holistic therapy designed to merge mind, body and soul while affording some much-needed downtime and self-connectedness in the run-up to your big day.
Trudi Holden of Wild Samsara (
wildsamsara.co.uk
), a Women's Natural Health therapist who specialises in fertility, menstrual cycle awareness and womb healing, runs wellness rituals at Mount Pleasant Eco Park.
She founded Wild Samsara to support women at all stages of their life and monthly cycle to help them feel a deeper connection with their own wild nature. "Like many women, I realised I had lost my connection to cycles of the year, lunar month and my inner menstrual cycle, which holds so much wisdom and creative energy," she explains. "I had allowed modern society to override my intuition, and found my body was feeling imbalanced as a result. Armed with the desire to revisit my wilder, natural state of being away from the stresses of the modern world and inspired by the ancient concept of Samsara – the endless, raw but beautiful cycle of life – Wild Samsara was born."
Offering a range of holistic massage, Reiki, womb healing and monthly women's circles designed to empower women to embrace their bodies and provide them with self-care moments to evoke self-healing (something many a bride-to-be is in need of), Trudi's invigorating massage stimulates the natural drainage system, and aromatherapy soothes the sympathetic nervous system (that governs our stress responses), while her energy healing is designed to reconnect the physical, mental and spiritual bodies.
Trudi has also teamed up with wedding florist Lou Ord from LouLabel to create Wildshops – "wellness workshops with a twist!".
Using meditation, holistic therapies and a connection to plant magic, the sessions have so far included foraged smudge stick making with fresh herbs, and Goddess Bath Rituals creating homemade bath bouquets and aromatherapy salts. All Wildshops are run in Trudi's Shepherds Hut at Mount Pleasant Eco Park in Porthtowan, which adds to the sublime sense of escapism and reconnection.
Wild Samsara treatments are available Monday-Saturday and start from £25. Gift vouchers available.

WELL-BEING WONDERS
Chill out at the end of a day's jam-packed wedmin with Organic Trevarno's gorgeous range of well-being products…
Savour a spa-like experience at home with Organic Trevarno's body collection. All certified organic and formulated to work harmoniously with each other, from scrubs to salts and lotions to oils, subtle yet luxurious essential oils have been chosen to fragrance each product. The result? A sensory-packed experience to savour, as stress is banished and sense of calm restored.
BATH & BODY OILS
Light and easily absorbed, this truly luxurious selection of oils can be used either in the bath or massaged directly on the skin as an intensive and naturally scented body moisturiser. Pick from Camomile & Lavender; Sweet Orange & Vanilla; and Lavender, Geranium & Palmarosa (100ml, £14.50).
OFFER
: Use the code "SPOILME" to receive 50% off Organic Trevarno Bath & Body Oils (Offer ends 30th July 2019).
HONEY & SUGAR BODY SCRUB
Created with indulgent organic ingredients including rosebuds and vanilla pods infused into jojoba oil, this scrub is both refreshing and uplifting, with the addition of grapefruit and lime pure essential oils. Meanwhile, crystals of organic cane sugar provide a gentle polishing element to revitalise dull skin and leave it feeling nourished and smooth – the perfect pre-wedding pick-me-up (200g, £23).

BATH SALTS
Choose a fragrance to suit your mood and let the wonderfully relaxing combination of pure sea salt and essential oils de-stress the mind and delight the skin, including Lavender & Sweet Orange; Rosemary & Lemongrass; and Rose Geranium (200g, £12)
trevarnoskincare.co.uk
words Hannah May
Copyright Wed magazine 2019