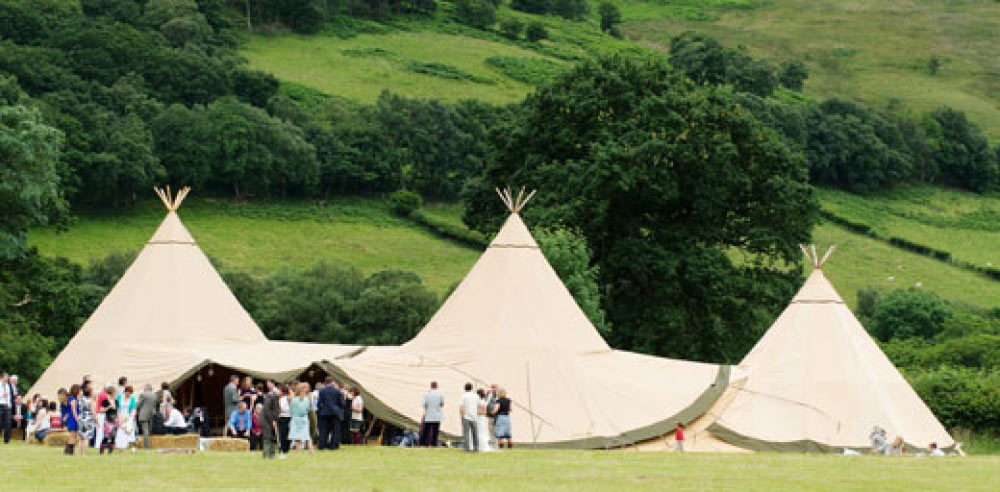 World Inspired Tents Open Weekend
Article Published: Tuesday 18th October, 2011 - 10:34am
---
Darts Farm, Exeter
22nd-23rd October

The team at World Inspired Tents know it's tricky to visualise the tipis without ever being inside one so they are inviting you to see their tipis in all their glorious canvas flesh! Pay them a visit during their open weekend at Darts Farm, Topsham in Exeter where you can meet their dedicated team, from office staff to crew members, so you will know exactly who you're dealing with. They're planning on setting up three Giant Hat tipis with their smaller Cirrus 40 tipi and all the trimmings so you can look at all the options.
Some fab wedding suppliers will be joining the World Inspired Tents team such as Juicy Lucy Cupcakes, Joanna Game Flowers and Dartmoor Kitchen. What's more, you'll be able to pick up a copy of Wed Magazine!
Please contact the team to book an appointment so that one of their team can make sure they're available to talk tipis with you over the weekend. They will be at Dart's Farm from 9am-5pm on Saturday and Sunday.
01271 865306
www.worldinspiredtents.co.uk
---