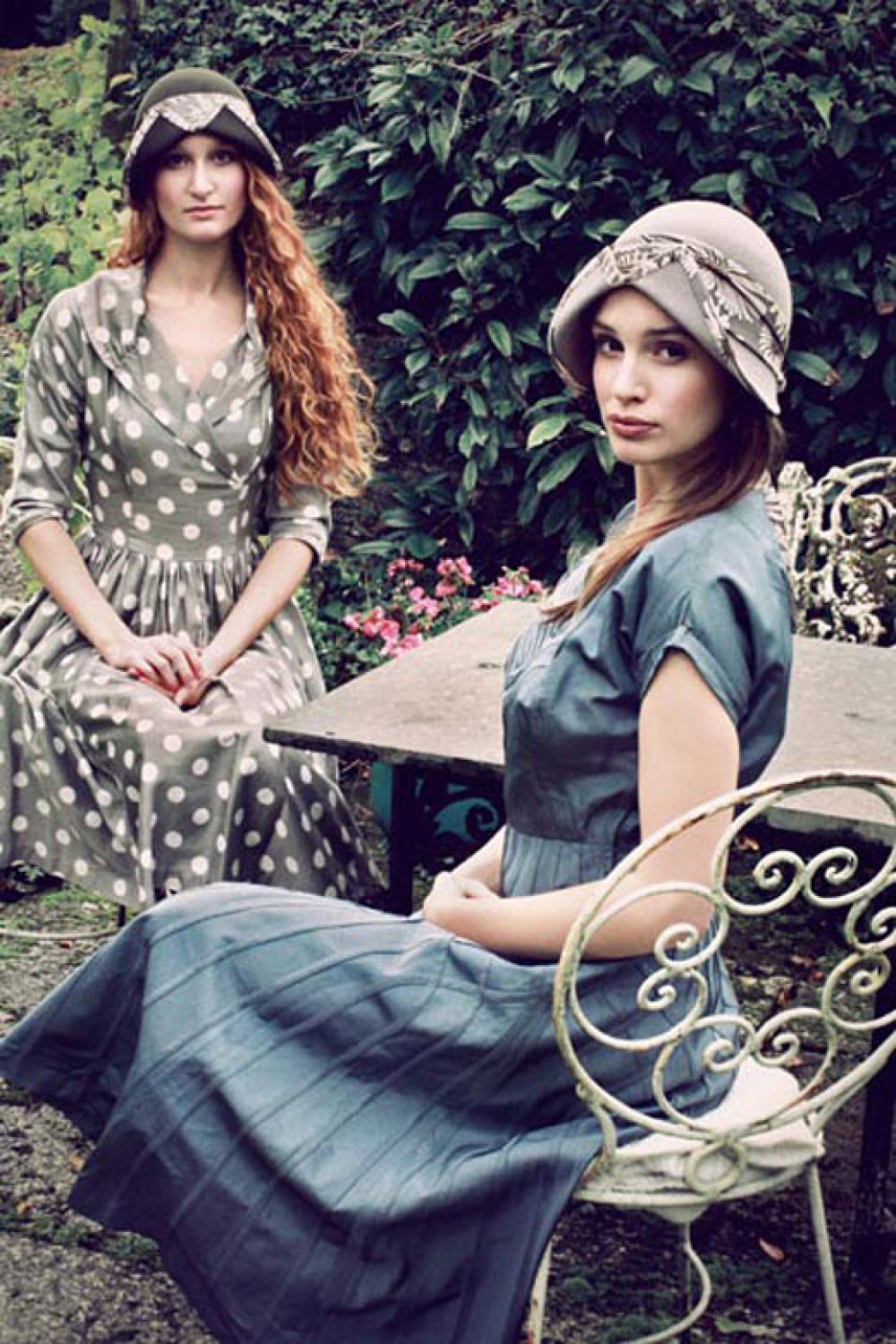 Holly Young's Latest...
Article Published: Tuesday 15th November, 2011 - 10:50am
---
Autumn Winter Head Wear Collection - Photo Shoot
I was really lucky to be able to create some really beautiful images of my new collection with a group of talented ladies from Cornwall.
We spent half a day at the jaw dropping location near Falmouth, and the owners of the private house kindly gave us free reign of all outside areas. These included an original 1920's glass green house, a croquet lawn, a fabulous pillared door way, an ancient tree with a 2m wide trunk and the front lawn.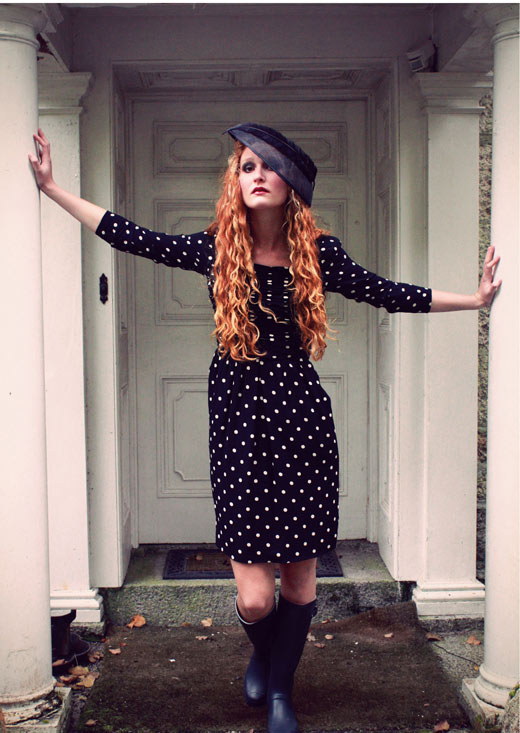 After a few technical problems with Sat Navs we all got there in one piece ready to start 9.00am sharp on a Sunday morning.
It was touch and go with the weather all day as it was raining in near by Truro. However, we just managed to pull it off with minor drizzle just light enough to not show on any of the model's faces. In fact, the white cloud cover worked perfectly to diffuse the light.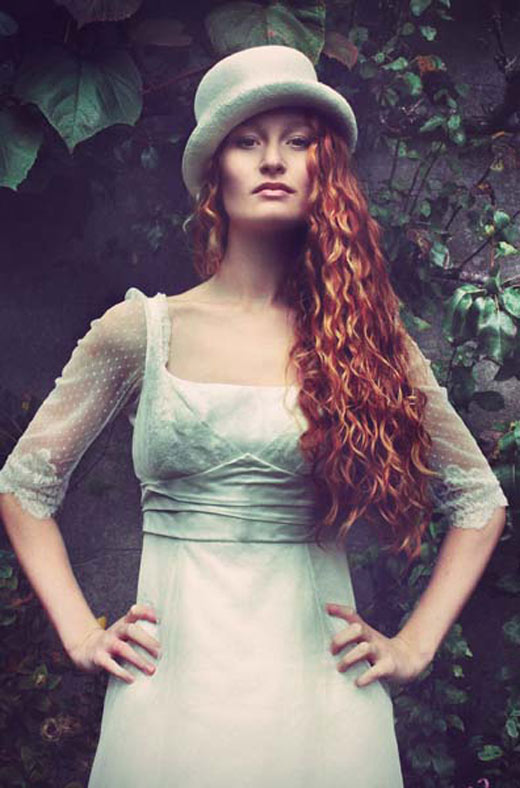 Jessica Augarde was behind the lens and later edited the images to enhance the vintage mood of the shoot.
Ella Butler expertly changed the look of the make-up five times throughout the shoot as we went from natural beauty to wedding guest to elegant diva.
Tessa Humphreys was on hand with pegs, shoes, jewellery and blankets, and together we styled the look of the shoot - with much planning and preparation. Tessa found the location through a family friend and sourced the outfits from local boutiques and designers: Kit, Opium and Annalise Harvey.
Models Rosa and Nina were just amazing and so patient and relaxed, which helped the shoot run smoothly and quickly.
My favorite location had to be the green house. It had fallen into disrepair with loose glass panes, so it was too dangerous for us to go inside but we managed to get some great fantastic shots outside it. The apples were just ripe and the colouring complemented Nina's hair beautifully.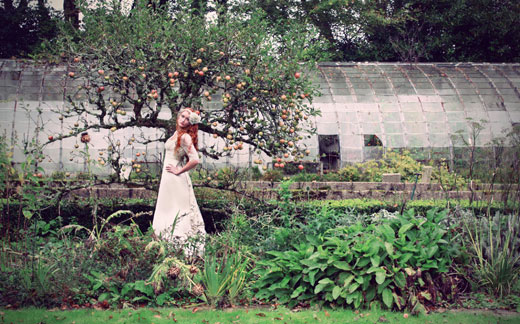 We all fell in love with the moss covered benches and chairs (if a little damp to sit on). The girls had to leave their wellies and boots on because of the wet spongy grass but in the end we decided we liked the look it created so we kept them in some of the edits.
Here is a small collection of images from the shoot. Just scroll down on my website blog to take a look at the rest:
www.hollyyoungboutique.com/blog
To see more from the photographer visit:
www.augardephotography.daportfolio.com/
And to visit Make-up artist Ella Butler's site click on:
www.makeupbyella.com
or to get in touch with the stylist email: tesshumphreys@yahoo.co.uk
---