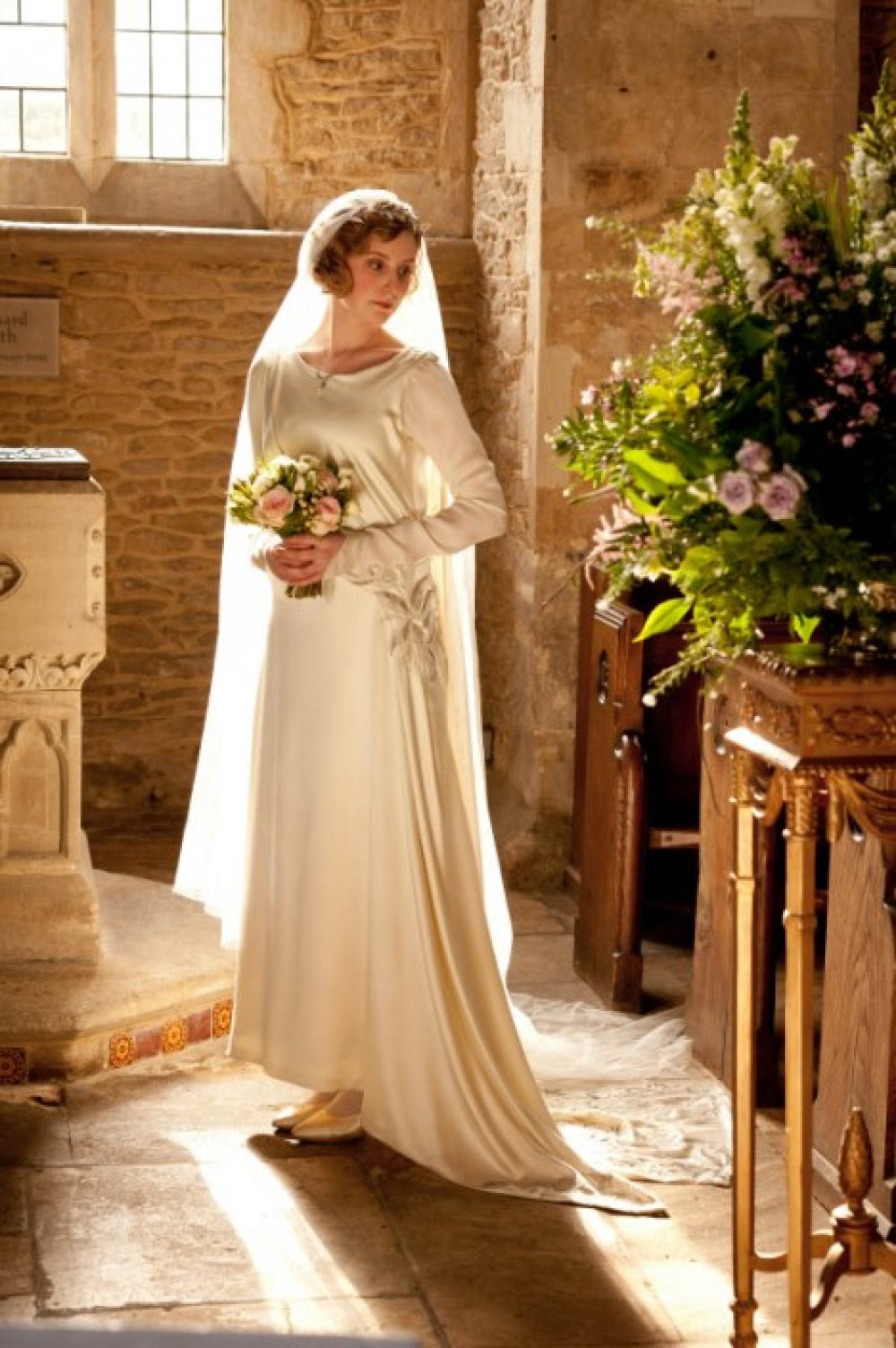 Downton Abbey Dresses
Article Published: Monday 5th November, 2012 - 2:25pm
---
Ladies (and gents!) There's nothing wrong with a little romantic fantasy, and with release of the Downton Abbey Series 3 boxset, we get to enjoy the marriage of Lady Mary Crawley all over again!
In honour of this hotly anticipated release, it's only fitting to reflect upon some of the most iconic wedding dresses of all time, including Lady Mary's - one of the most eagerly anticipated wedding dresses of the last few years - alongside the heady likes of Princess Diana's huge statement gown and, more recently, the breathtaking simplicity of Kate's dress three decades later.
The tradition of wearing a white gown was not always de rigueur; women would wear an array of different colours to their weddings. It was Queen Victoria who wore the first white gown when she married Prince Albert in 1840 and thus the Queen single-handedly started this trend. Considering how it is now the traditional norm, her impact is immeasurable.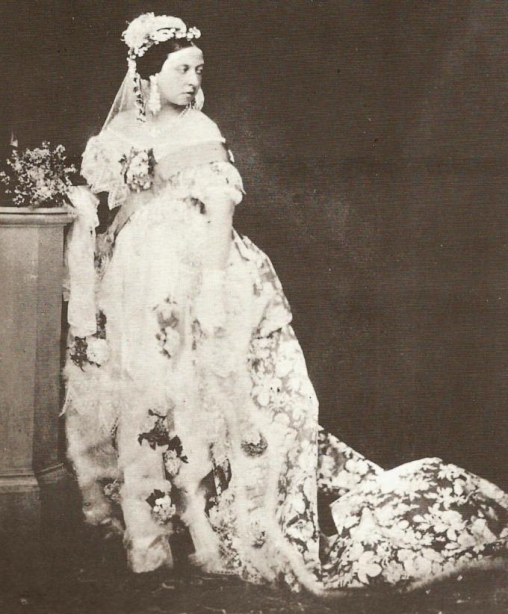 On 6th May 1950, Elizabeth Taylor wore a gorgeous gown designed by MGM's Helen Rose, for her first (out of eight) time walking down the aisle to marry Conrad Nicholson Hilton Jr. This silk, off the shoulder wedding dress was generously given to the actress by MGM studios in honour of her wedding.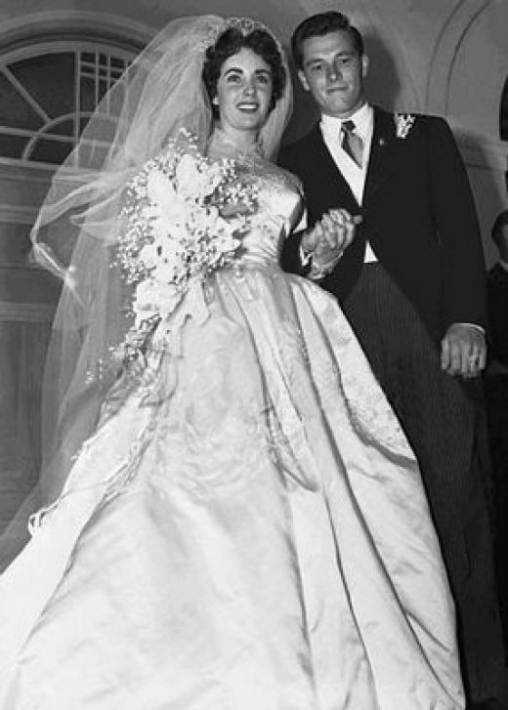 The voluminous ivory silk taffeta gown Jacqueline Kennedy wore down the aisle to wed John F. Kennedy in 1953 transformed her into a fashion icon. The future first lady's dress was made by NYC Designer Ann Lowe, and she wore an heirloom lace veil that was originally her grandmother's.
In a stunning dress by Helen Rose - the wardrobe designer at MGM Studios - Grace Kelly was the picture of elegance. The film star married Prince Rainier III in 1956 in a dress that some say was the inspiration for Kate Middleton's magnificent gown.
True to her rebellious style, Yoko Ono wore a textured mini-dress, knee-high socks, and a white felt hat when the quirky artist married John Lennon in Gibraltar in 1969.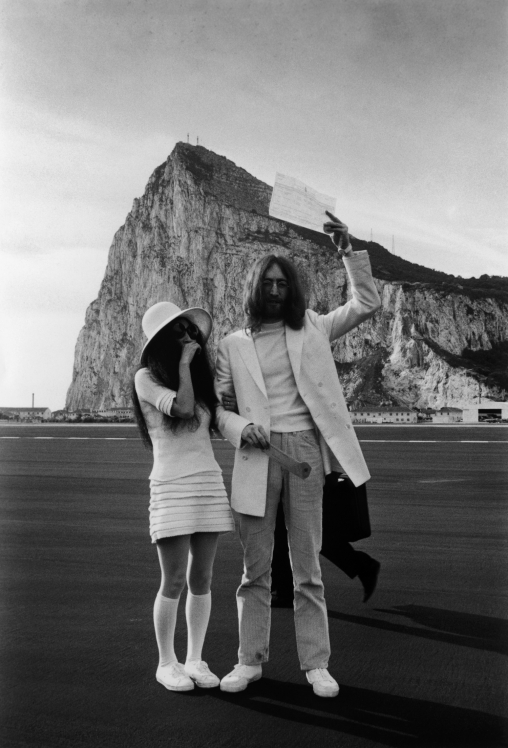 But the dress Princess Diana wore to her wedding to Charles, Prince of Wales, 29th July 1981, was nothing short of iconic. Considered one of the most heavily guarded secrets in fashion history, the ivory silk taffeta and antique lace gown - complete with a 25-foot train and embroidered with 10,000 tiny pearls - was designed by Elizabeth Emmanuel. Anything but understated, the gown is, to this day, one of the most famous dresses in the world.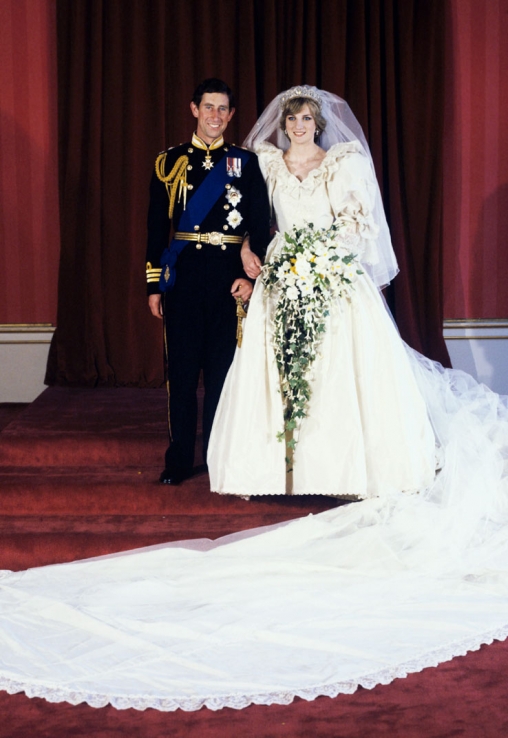 The former Spice Girl and modern style icon, Victoria Beckham wore a champagne hued Vera Wang gown for her wedding to David Beckham. It is said that the dress worn on 4th July 1999 inspired the trend of strapless wedding dresses that have become the popular and mainstream aesthetic in recent years.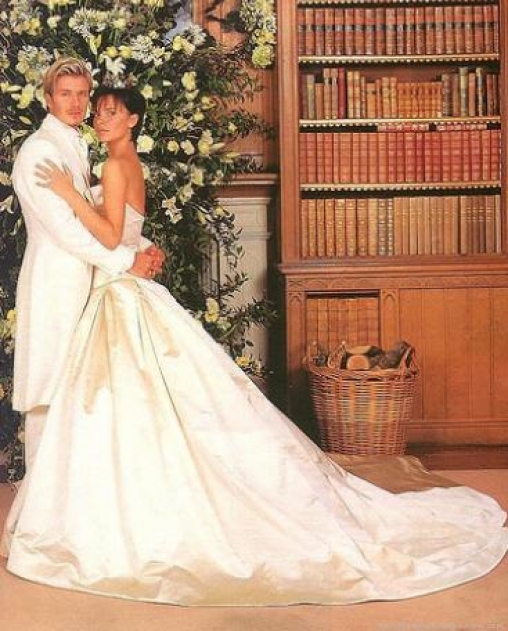 Another glorious gown was worn by the Crown Princess Victoria of Sweden when she married Daniel Westling on 19th June 2010, taking fabulous form of an off-the-shoulder gown by Par Engsheden - complete with a sixteen-and-a-half-foot train.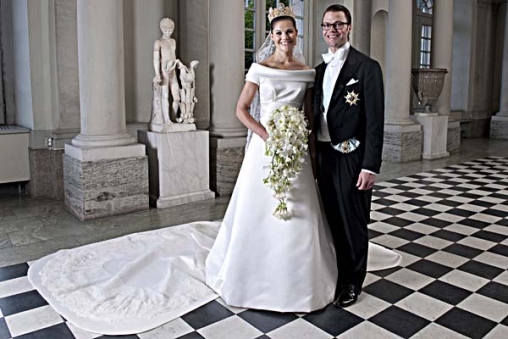 Walking down the aisle in a Sarah Burton for Alexander McQueen gown, Kate Middleton was the picture of royalty on April 29th 2011, at her wedding to Prince William. Over 2 billion people throughout the globe watched the young couple wed and admired the 'Wedding Dress of the Century'.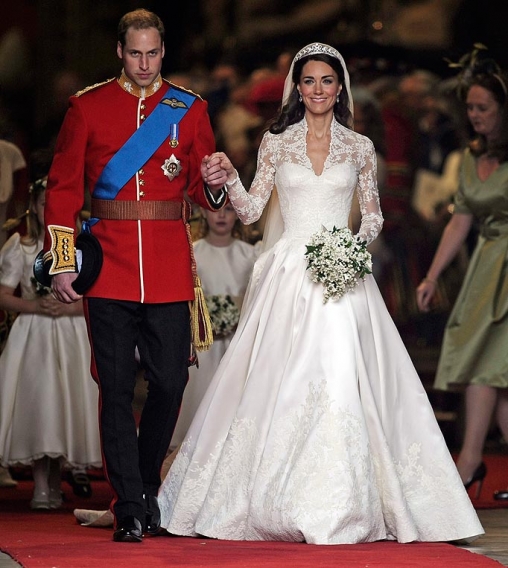 Back to Downton, and Lady Edith Crawley's wedding to Sir Anthony was seemingly flawless; Edith herself couldn't believe that she was going to get her fairytale wedding. Looking stunning in her silky flowing gown, Edith approached the altar and her awaiting Prince Charming. Cue a truly tear-jerking moment. Poor Lady Edith's heart was broken as her dreams of living happily ever after walked right out of the church.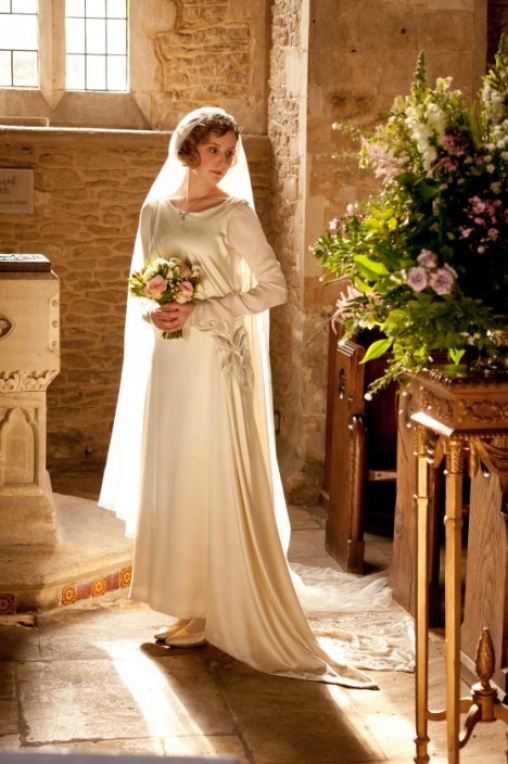 A few weeks back, speculation reached fever pitch as to what kind of dress Lady Mary Crawley (Michelle Dockery) would wear to her wedding. Here at WED, we agree that she looked absolutely ravishing...donning the 1920's trademark chic look, complemented by a beautifully bejewelled headpiece and shiny jewels; Michelle is a dazzling vision of bridal style during her hotly-anticipated screen appearance...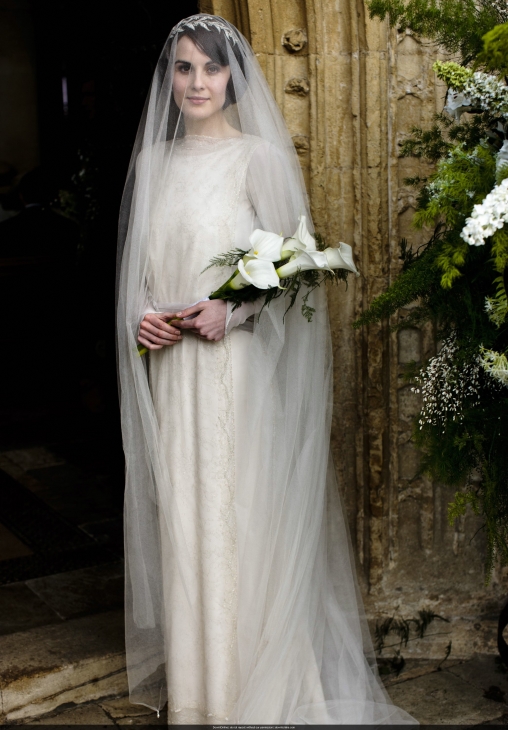 Downton Abbey Season 3 is out now on Blu-ray & DVD
© 2012 Universal Studios. All Rights Reserved.
---