---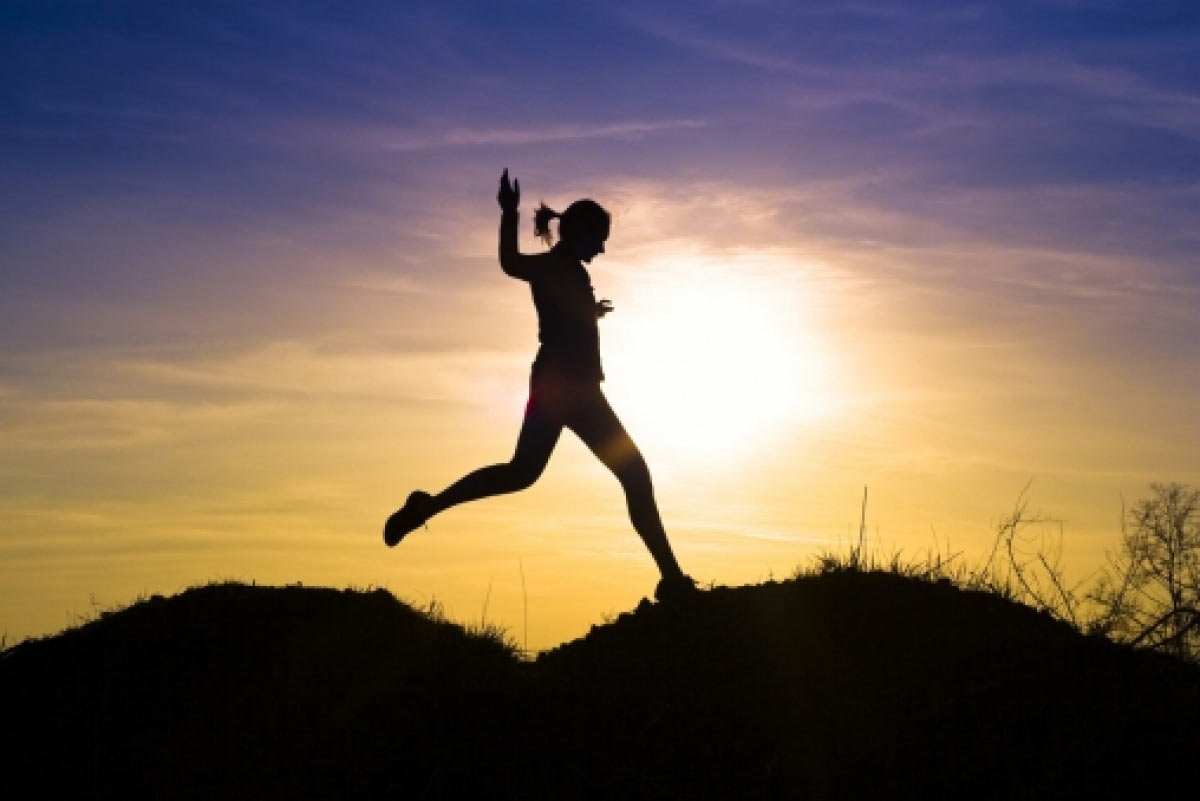 Bridal Beauty Regimes
Some Body To Love
Feel face fabulous and body beautiful on the day of 'I dos' with Wed's top to toe bridal beauty tips...
The most photographed day of your life is looming on the horizon. Who wouldn't want to look their most beautiful? After all, those images are going to be staring back at you from the mantelpiece for many years to come, and every bride wants to be captured at their most radiant. We've canvassed the region's experts in beauty, fitness and nutrition to kick-start your bridal beauty regime.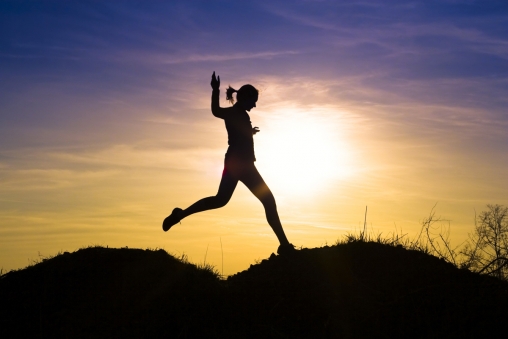 LOVE ME 'DO
Don't leave the good hair day to chance on your wedding day. The right combination of preparation and products will ensure your locks are in tip-top condition for their close-up. "Good conditioned hair will have more shine and hold a hairstyle longer on the wedding day," says Francesca Chapman of Number 8 Hairdressing (
number8hairdressing.com
).
And, as with all beauty routines, the earlier you start caring for your hair the better. "Use a good separate shampoo and conditioner and, in conjunction with your normal routine, use a heavier conditioning treatment/mask at least two to three months prior to the wedding," advises Sarah Hooper of Capella (
capellacornwall.co.uk
). Regular cuts will also enhance the condition of your hair. "Keep up your regular haircuts every 6–8 weeks," advises Francesca. "Your hair will grow faster and in better condition if you keep up your regular trims."
As the wedding day fast approaches, it's time to take care of the colour. "Have your hair coloured and cut one week before the wedding so the colour settles down by the wedding day," says Francesca.
The treatment:
Spiezia Head in Heaven
Escape the planning pressure with this deeply relaxing treatment, which combines slow Tui Na Chinese massage techniques to rebalance and calm the upper body and facial pressure point massage to clear the mind. Available at various spas across Cornwall.
www.spieziaorganics.com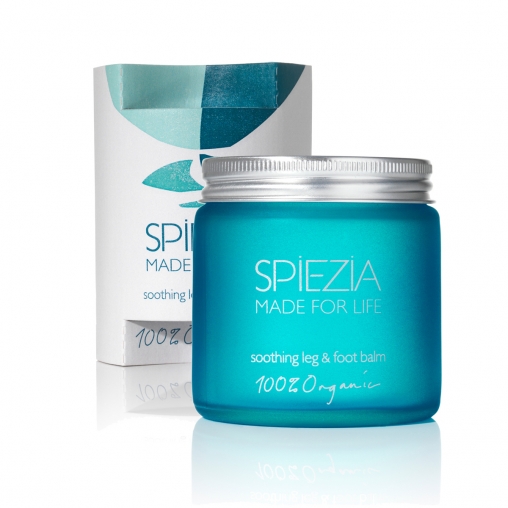 Spiezia Head and Hair Oil: The organic potion has a three-pronged effect: conditioning the scalp, stimulating the follicles and encouraging healthy hair. And, as a flaky scalp isn't a good look for the wedding day – this luscious little number also alleviates flakiness in restoring the natural balance of the skin.
www.spieziaorganics.com
FACE FACTS
There's no avoiding it. Whether it's seeking the emotional tremble of your lip at the altar or observing the joyful gaze as your husband waxes lyrical about your beauty during the speeches, everyone's going to be looking at your face – all day long. So ensure your complexion glows, your eyes sparkle and your brows perfectly frame your features.
Beyond the balanced diet, regular exercise and plenty of water, there are a few other tricks that can help boost your complexion. Adopt a strict cleansing, toning and moisturising routine as early as possible during the preparations. "Add a face treatment oil into your nightly skin regime once a week in the lead up to the wedding day. I recommend one of our ESPA Face Treatment Oils," says Mireya Bird of Fistral Spa. "Also, use ESPA 24 Hour Replenishing Eye Moisturiser daily to brighten the eyes in the month running up to the wedding."
A regular facial, which is tailored to your skin's needs, will provide intensive skin care. "Everyone's skin is different so a trial facial is recommended a couple of months before the wedding to discern how long the results last for after the facial," says Mireya. "Have your last pre-wedding facial approximately a week before the wedding depending on the results of the first facial."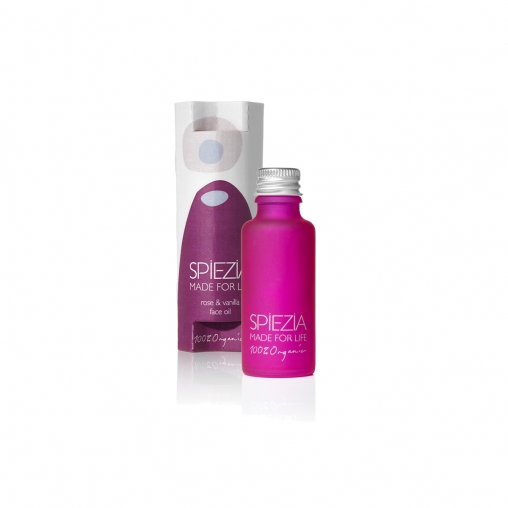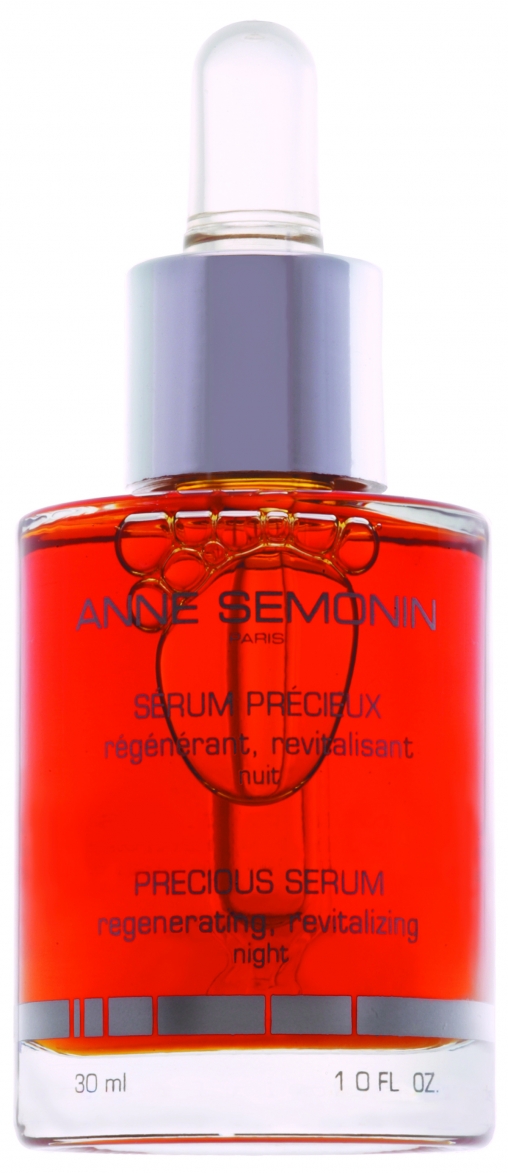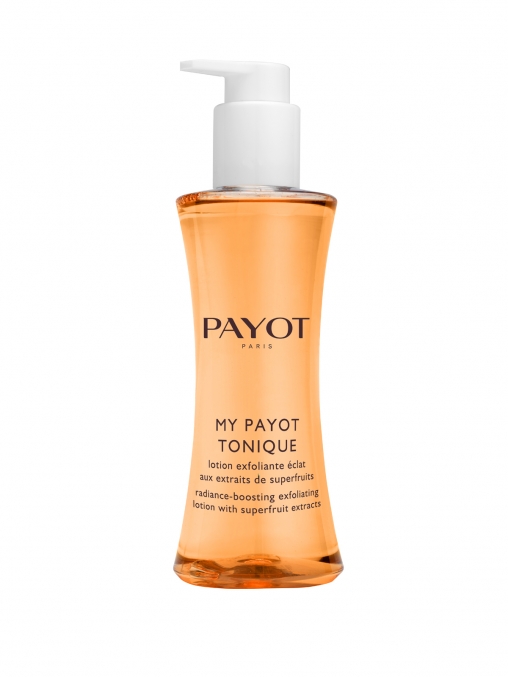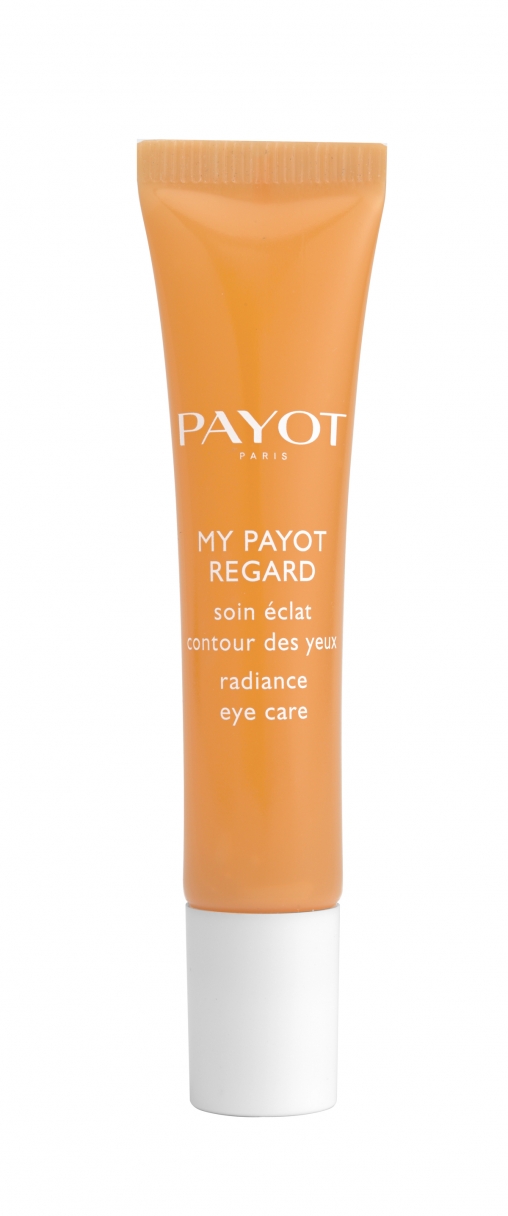 Spiezia Rose and Vanilla Face Oil
www.spieziaorganics.com
Anne Semonin Precious Serum
www.annesemonin.com
Payot Tonique Radiance Exfoliating Lotion
www.payot.com
Payot Regard Radiance Eye Contour Care
www.payot.com
The treatments:
Aromatherapy Facial at Fistral Spa
Enjoy some blissful time out as a delicious blend of ESPA oils – chosen according to your skin's requirements, whether it's brightening, rebalancing, regenerating or rehydrating – is massaged into your face, neck and scalp.
www.newquay-hotels.co.uk/fistral-spa
HD Brows at Facebase
This seven-step corrective procedure transforms your brows into a gorgeously flattering shape to compliment the contours of your face. "Book a session once a month during the lead up to the wedding, with the final session a couple of days before the wedding," advises HD Brows specialist Ella Butler.
MYscara at Facebase
Flutter lashes that would make Marilyn Monroe wince with this 100% waterproof formula that individually coats the lashes like regular mascara and lasts up to four weeks. "Even with regular waterproof mascara little bits will fall off when you blink, which can be noticeable on close-up shots. This doesn't happen with MYscara as once it's there it doesn't budge," says Ella. Book the treatment a few days before the wedding for lovely lashes that last throughout the honeymoon.
www.facebasestudio.com
ARMED AND FABULOUS
Unless you're doing a Kate Middleton, chances are your arms are going to be exposed for at least some of the celebrations. Many of us suffer some form of arm angst, whether it's the bingo wing effect, dull skin or keratosis pilaris – otherwise known as those red dots on the upper arms. With the right sculpting, treatments and products, you can look forward to arms Michelle Obama would be proud to flash come the nuptials.
The workout:
"The right toning exercises will give you nice lean arms and shoulders, which look fantastic with a strapless wedding dress," says personal trainer Wanda Summers (
wandasummers.co.uk
). "Incidentally, enhancing and defining the muscles in your shoulders will give you the appearance of having a slimmer waist and hips."
"For shoulders, use either two 2kg dumbbells or two 3kg dumbbells, depending on your fitness and strength levels," says Wanda. "Stand tall with feet about hip width apart with a dumbbell in each hand at shoulder height. Lift the right hand either in a fist or holding the dumbbell in front of you, whilst simultaneously holding the left dumbbell out to the side. Now alternate so that the left hand is in front and the right hand is out to the side. Movements should be controlled and smooth. Repeat ten times. After you've done one set, repeat it all again another two times."
What about those tricky triceps? It's all about the tricep dips. "Place your hands behind you on the edge of a bench or sturdy chair, elbows pointing straight behind you (this is crucial if you want to minimise those bingo wings)," says Wanda. "Legs should be out in front with your bottom off the bench – the further away the legs, the harder the exercise. Lower your body off the bench as far as you can without actually sitting on the ground. Then raise yourself back up driving through your arms. Brace your stomach. Start with ten repetitions, then repeat with nine repetitions, then eight, then seven etc. Rest between each set. When you get to just one, lower yourself and hold for the count of three and then slowly raise yourself back up. As you progress, you can build your sets up all the way back up to ten repetitions again. You'll need to perform these exercises three times a week every week, starting preferably at least six weeks before the wedding," advises Wanda.
The treatment:
St Michael's Cornish Body Polish at St Michael's Hotel and Spa
Utilising Cornish Sea Salt and a luscious blend of aromatic oils, this invigorating full body polish leaves your skin radiant and silken.
www.stmichaelshotel.co.uk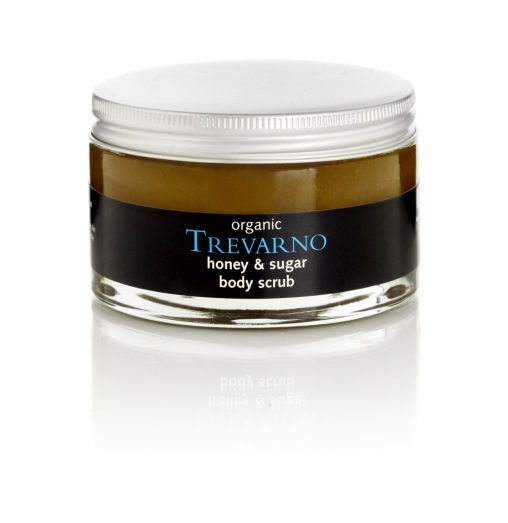 Trevarno Honey and Sugar Scrub: A luxurious blend of organic ingredients, a swift massage of this sweet and zesty potion into damp skin leaves your skin impossibly smooth and deliciously scented. Repeat the process three times a week to clear the skin and make it more receptive to moisturisers during the run-up to the wedding.
www.trevarnoskincare.co.uk
TOP TUM
Dreaming of accessorising your gown with a trim tum? Fantasising about a bikini-clad honeymoon? Following some simple nutritional and toning tips will give your waistline a last minute boost.
The diet:
If you'd like to shed a few pounds before the wedding, ensure you take the healthy and sustainable route – that means no fad diets. Nutritional therapist Sally Gordon (
nutrition4wellbeing.co.uk
) has some top tips for sustainable weight loss: "Never skip breakfast. Eating breakfast sets your metabolism up for the day and is basic in controlling your weight long term. How you eat at the start of the day often determines how you eat late afternoon and into the evening."
"Fuel up rather than fill up," says Sally. "Aim for three small meals and two snacks daily. This avoids the rollercoaster that can leave you tired and hungry and more likely to eat high sugar and fatty foods. 'Grazing' helps to avoid those energy dips."
"Eat protein with complex carbohydrates – this combination gives a steady flow of energy throughout the day, avoids triggering insulin which in turn minimises the potential for fat storage," continues Sally. "The best sources of quality protein are eggs, poultry, red meat, fish, soya, quinoa, beans and lentils. Sources of complex carbohydrates are wholegrain bread and pasta, brown rice, fruit and vegetables."
Then comes the question of how much? "Take time to learn portion sizes – sometimes just using a smaller plate does the trick. Eating smaller portions together with healthier choices and eating slowly naturally restricts food intake and helps control weight, helps digestion and provides the body with good nutrient levels".
Don't forget about the fluids: "We often mistake hunger for thirst. By the time you feel thirsty you are already dehydrated," says Sally. "Aim to sip 1.5L to 2L of water daily. Looking at a large bottle of water can be off putting. Buy the small 500ml bottles and refill them. You'll be amazed how much easier it is to achieve your water goal."
For more information on Sally Gordon and to book a consultation, visit
www.nutrition4wellbeing.co.uk
THE BIG DAY BREAKFAST
Yes, you'll probably have a few butterflies in your tummy on the morning of the wedding. But make sure that's not all you have as you embark on the biggest day of your life. "Two eggs scrambled either on their own or with mushrooms and grilled tomatoes and a slice of wholegrain wheat or rye toast with a little butter is an excellent sustaining breakfast," suggests nutritional therapist Sally Gordon. "Alternatively, go for a small pot of low or full fat plain bio yoghurt served with a bowl of berry fruits topped with toasted almonds plus a slice of rye or wheat toast if desired."
The workout
: "A flat stomach is about 80 percent diet related and the best thing you can do is to burn fat, but you can certainly help things along by toning up those abdominal muscles and tightening the waist," says Wanda. "Again, you'll need to do these exercises three times a week every week."
"The 'Captain's Chair' is a simple exercise you can do anywhere. Perch on the end of a chair as far as you can sit before falling off and place just your big toes on the floor. Take your hands behind you and hold onto either the back of the chair or under it. Brace your stomach and make sure your back is flat and lean back slightly. Keeping your stomach in, raise your knees, aiming towards your chest. Then slowly lower your feet back down so that your toes are very lightly touching the floor. Repeat ten times. Make sure you do three sets of ten repetitions. Eventually you can work up to three sets of 20. If you find this too easy, don't let your feet touch the floor at all, and straighten your legs more."
"Once you've completed three sets, extend your legs in front of you so that they are straight," continues Wanda. "Slowly and smoothly kick your legs up and down in the air for 30 seconds. Rest. Finally, whilst still perched on the chair, raise your legs in front of you again and open and close them for 30 seconds. If you really want to work that stomach hard, repeat this whole routine one more time through."
The treatment:
Lava Shell Tummy and Back Massage at The Cornwall Hotel Spa and Estate
This wonder treatment simultaneously boosts the digestive system, releases emotional stress and serves as a holistic colonic cleanse, thanks to the motion of hot lava shells and lavender and peppermint oils.
www.thecornwall.com
LEG WORK
Whether you've opted for a cute tea dress, a daring thigh-baring slit or a micro-mini, or dream of accessorising your bikini with toned legs on the honeymoon, you'll be flashing those pins with confidence with these simple sculpting exercises and glossy products.
The workout:
"Get shapely legs and a toned bum at the same time by doing wide-legged squats," says Wanda. "Start with a wide stance with your toes pointing out and brace your stomach. Your back should be straight and chest facing forward. With your arms out in front, drop your hips until your thighs are parallel to the ground. Next push yourself up to the start position and really squeeze those bum muscles tightly at the top. Imagine the squeeze drawing you up. Hold this squeeze for a few seconds at the top of each movement. Repeat 15 to 20 times and build up your repetitions so that you can perform 30 without stopping. Then do two more sets."
Step-ups are another surefire sculpting trick: "If you don't possess a step box, find a daunting set of steps and step up them to the very top at a fairly quick pace," says Wanda. "Relax your breathing as you do so, otherwise you will get out of breath too fast. Once at the top, give yourself a quick pat on the back and then go back down them. Take your time to go down. Then, go back up. Work up to it so you can do this at least three times. Perform these exercises three times a week every week."
The treatment:
Tanning St Tropez Full Body and Face Tan at St Michael's Hotel and Spa
A full body and face exfoliation, shower and manual application of the St Tropez tanning system spells a sensational streak-free tan for the nuptials. Schedule in this treatment two days before the wedding.
www.stmichaelshotel.co.uk
HANDS UP
Reveal silken pretty hands for their moment in the spotlight through a combination of regular moisturising and luxurious treatments. Wear a nude nail polish for an on-trend look, which slims the appearance of the hands.
The treatments:
ESPA Holistic Hand and Nail Treatment with Hot Stones at Fistral Spa
Combining a gentle skin refiner, therapeutic massage incorporating hot stone therapy and nail painting, this is a divine treat for the arms, hands and nails.
www.newquay-hotels.co.uk/fistral-spa
The Mavala Platinum Manicure at St Michael's Hotel and Spa
The cream of manicures, this sumptuous treatment combines the prettifying and shaping of the nails with a hand mask, exfoliation, a warmed mitts treatment and a massage.
www.stmichaelshotel.co.uk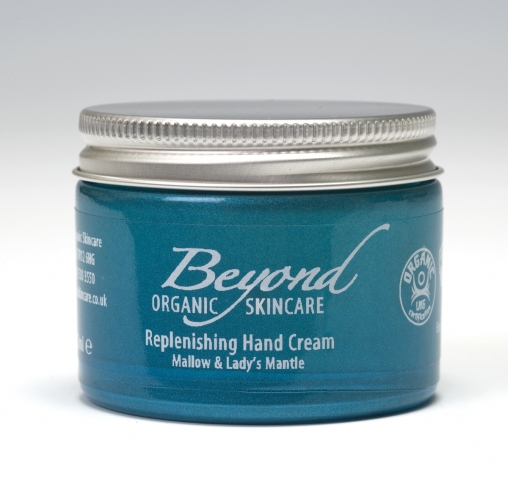 Beyond Organic Skincare Replenishing Hand Cream
www.beyondskincare.co.uk
SWEET FEET
If you've fallen for a pair of strappy shoes or you're planning on going barefoot on the beach for your wedding photos, don't let an unsightly pair of feet ruin the look. Get them ready for a sun-kissed honeymoon with these sumptuous treats.
The treatments:
Elemis Sole Delight for Feet at The Carlyon Bay Hotel Spa
This heavenly treatment sees warmed aroma-therapeutic oils cocooning your feet and nails to nourish, soften and replenish the skin.
www.brend-hotels.co.uk/thecarlyonbay/
Ultimate Cowshed Pedicure at The Cowshed, St Moritz Hotel
You'll feel like you're walking on air after this deluxe pedicure. The usual nail tidying, prettifying and exfoliation comes with a massage and foot hydration mask.
www.stmoritzhotel.co.uk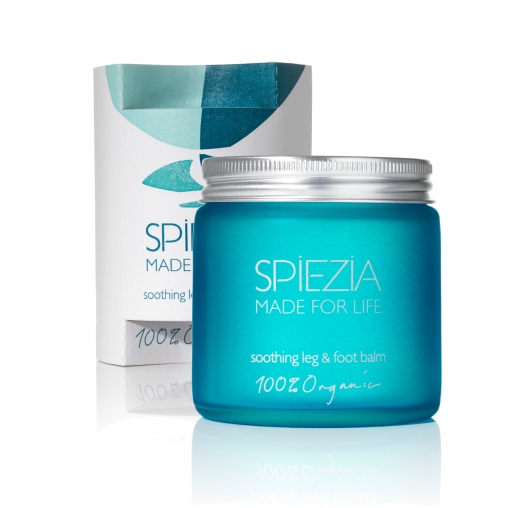 Spiezia Organic Soothing Leg and Foot Balm
www.spieziaorganics.com
THE BIG COUNTDOWN
Follow Wanda Summers' tips for a last-minute body boost...


Stick to the stairs. Better still, take the stairs two at a time to tone your bottom.
Walk as much as possible. Avoid escalators and lifts and park the car at the furthest end of the car park to burn those last minute calories.
Restrict foods that contain carbohydrates as much as possible during the week before the wedding. All carbohydrates need a lot of water to hydrate and this leads to water retention.
Zumba has taken Cornwall by storm. Get down with the trend and burn calories the fun way to a soundtrack of infectious rhythms.
Avoid all alcohol during the week prior to your wedding, as alcohol increases your oestrogen production and higher oestrogen levels increase water retention in your body, making you look bloated and heavy.
Go on an outdoor boot camp. A growing number of boot camps are now available across the region. Being outdoors is known to boost your mood and it can be fun challenging the elements.
Hire a personal trainer. Many personal trainers offer wedding fitness packages, which are personalised to get you the shape you want several weeks prior to your wedding.
For more information and training tips from Wanda Summers, visit
www.wandasummers.co.uk
words
Rebecca Matthews
Copyright WED Magazine 2012