---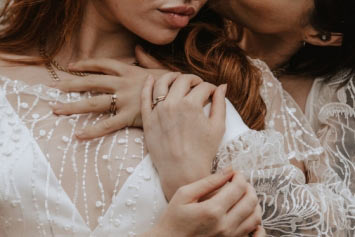 Love Match
How to pair your wedding and engagement rings
How to pair your wedding and engagement rings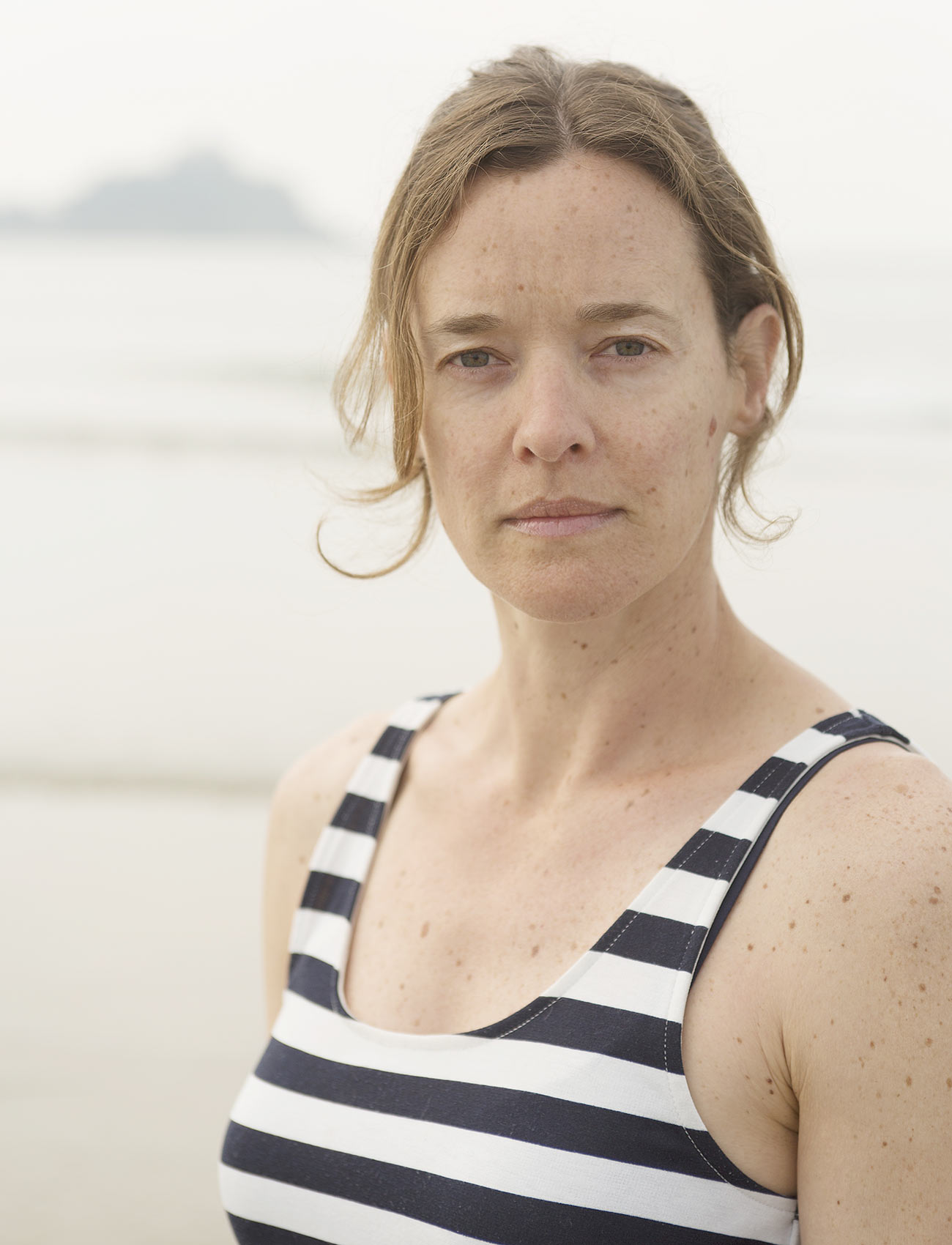 Hannah May - Chief Features Writer
Your engagement ring is twinkling on your finger and your journey to "I do" is well and truly underway. Amidst the bewildering list of tasks on your to-do list should be finding a wedding band that perfectly symbolises your union while complementing your engagement ring.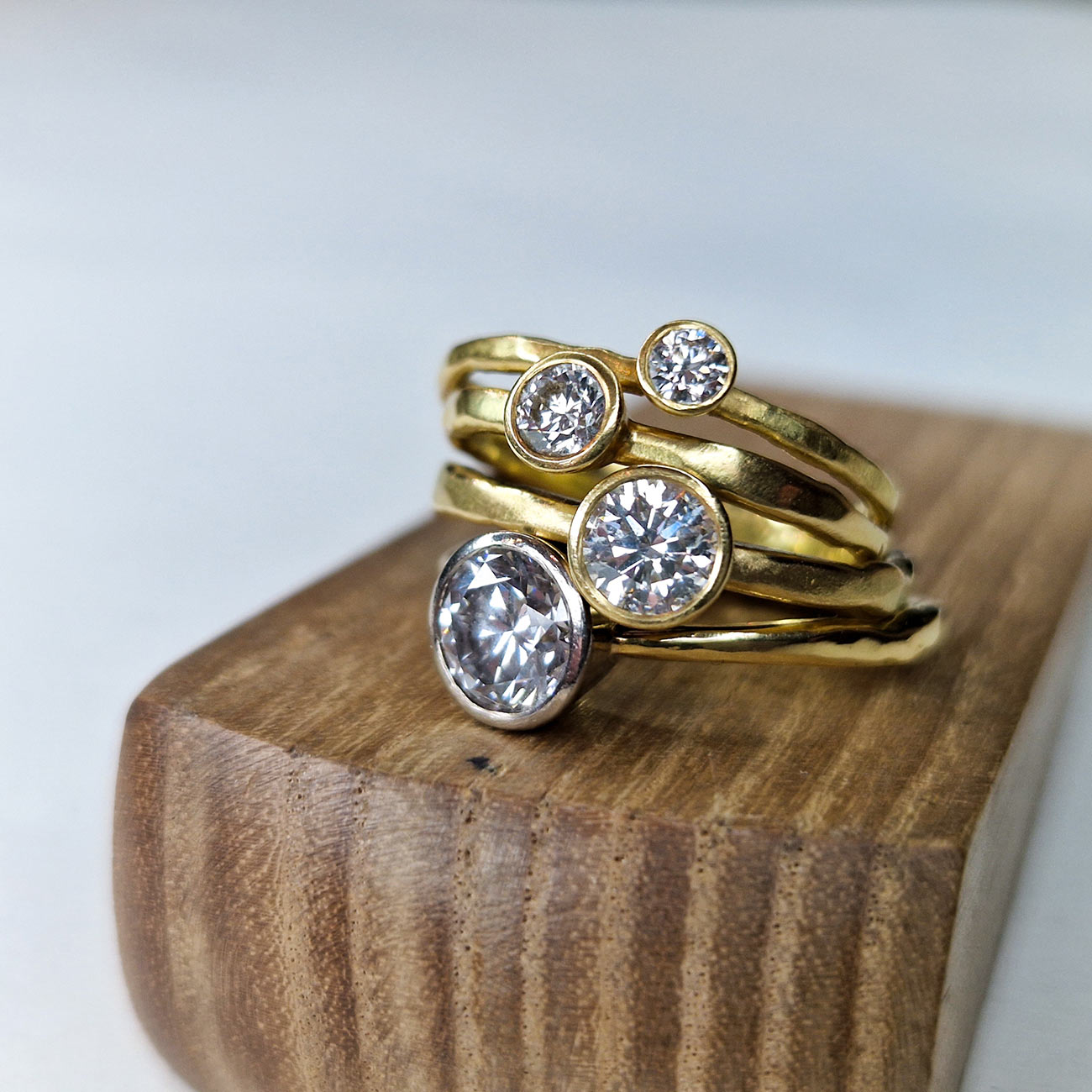 Erin Cox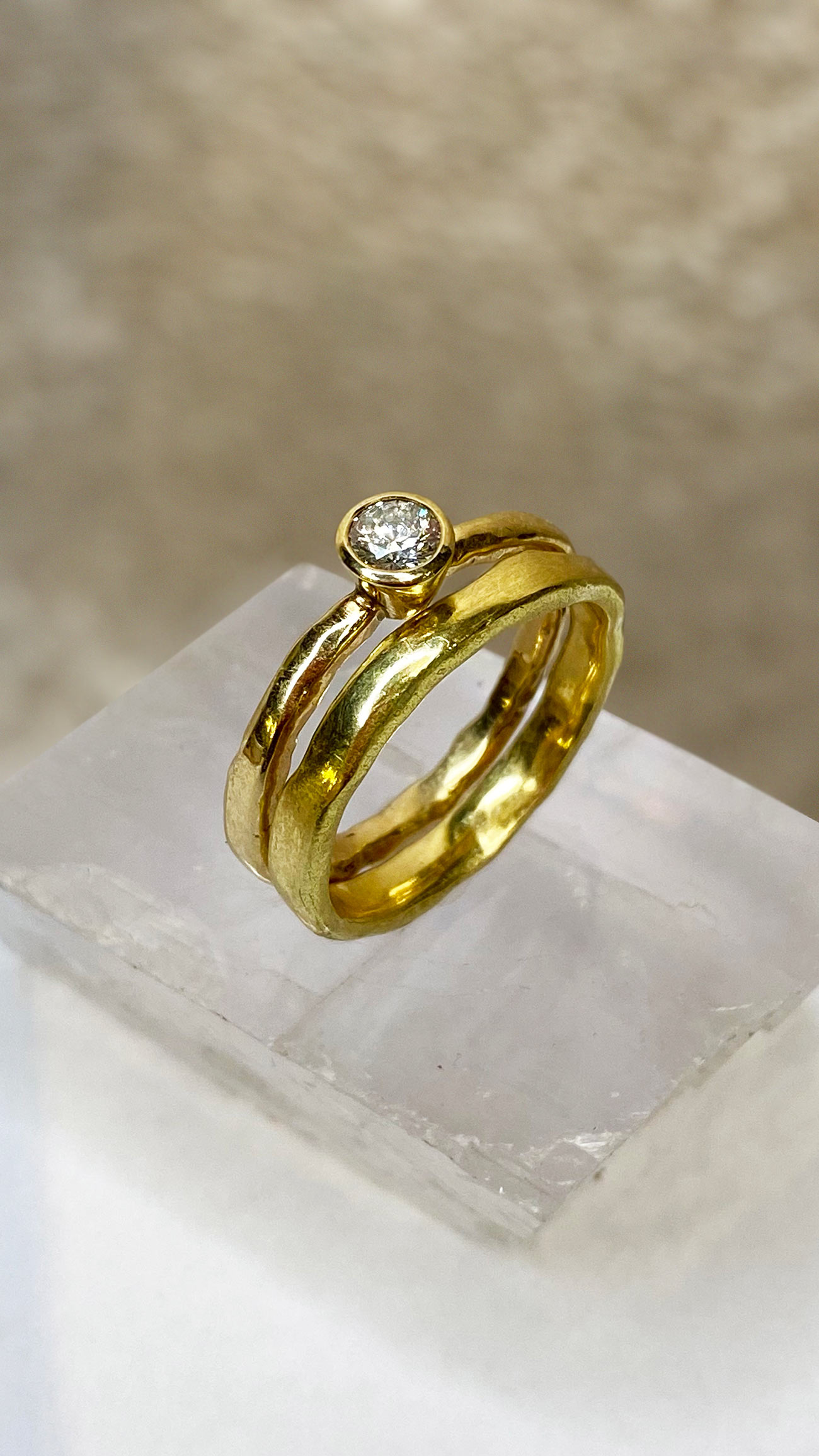 Molten Wedding Ring Company
This isn't always an easy feat, particularly if your engagement ring features an unusual stone or distinctive cut. However, with a little time, effort and advice from the experts, you can be confident you'll find the perfect pairing for maximum comfort, meaning and style while symbolising your love in the most unique and beautiful way.
"When choosing a wedding ring to go next to your engagement ring, you're looking for a sense of harmony between both of your rings," says Jamila Hirtenstein from Justin Duance (justind.co.uk). "As with anything, the best place to start is trying rings on and seeing what you like and what feels right."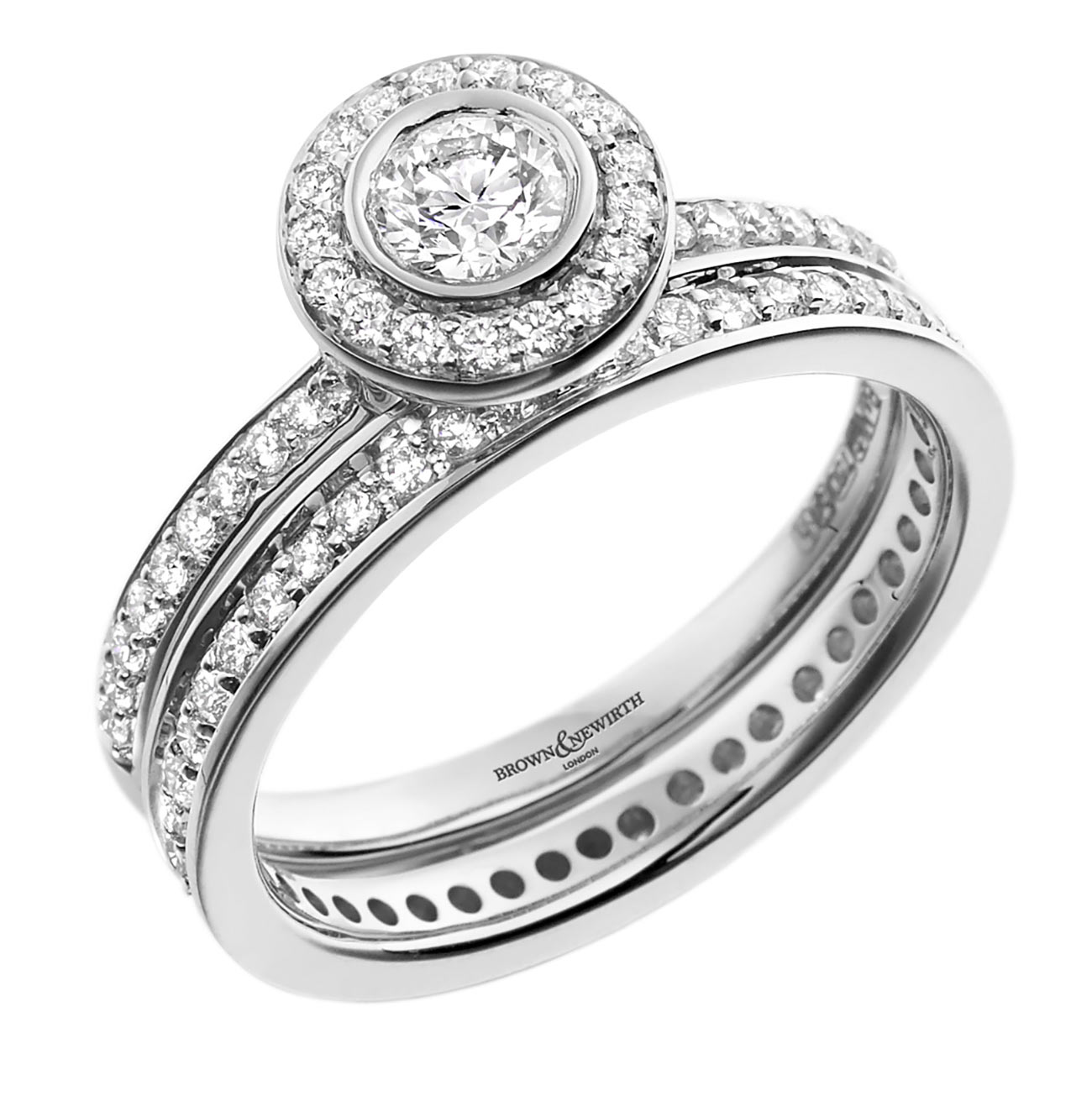 Drakes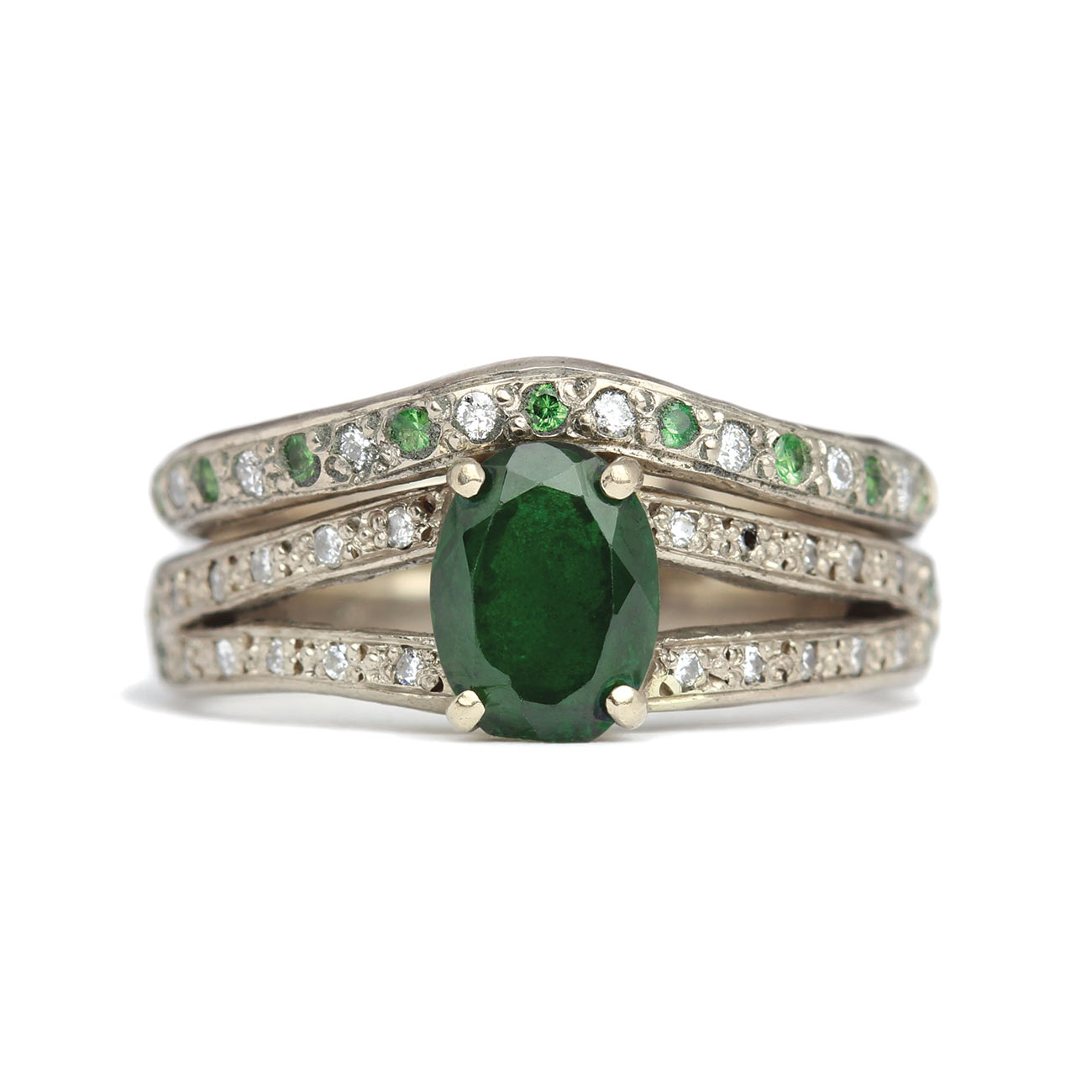 Justin Duance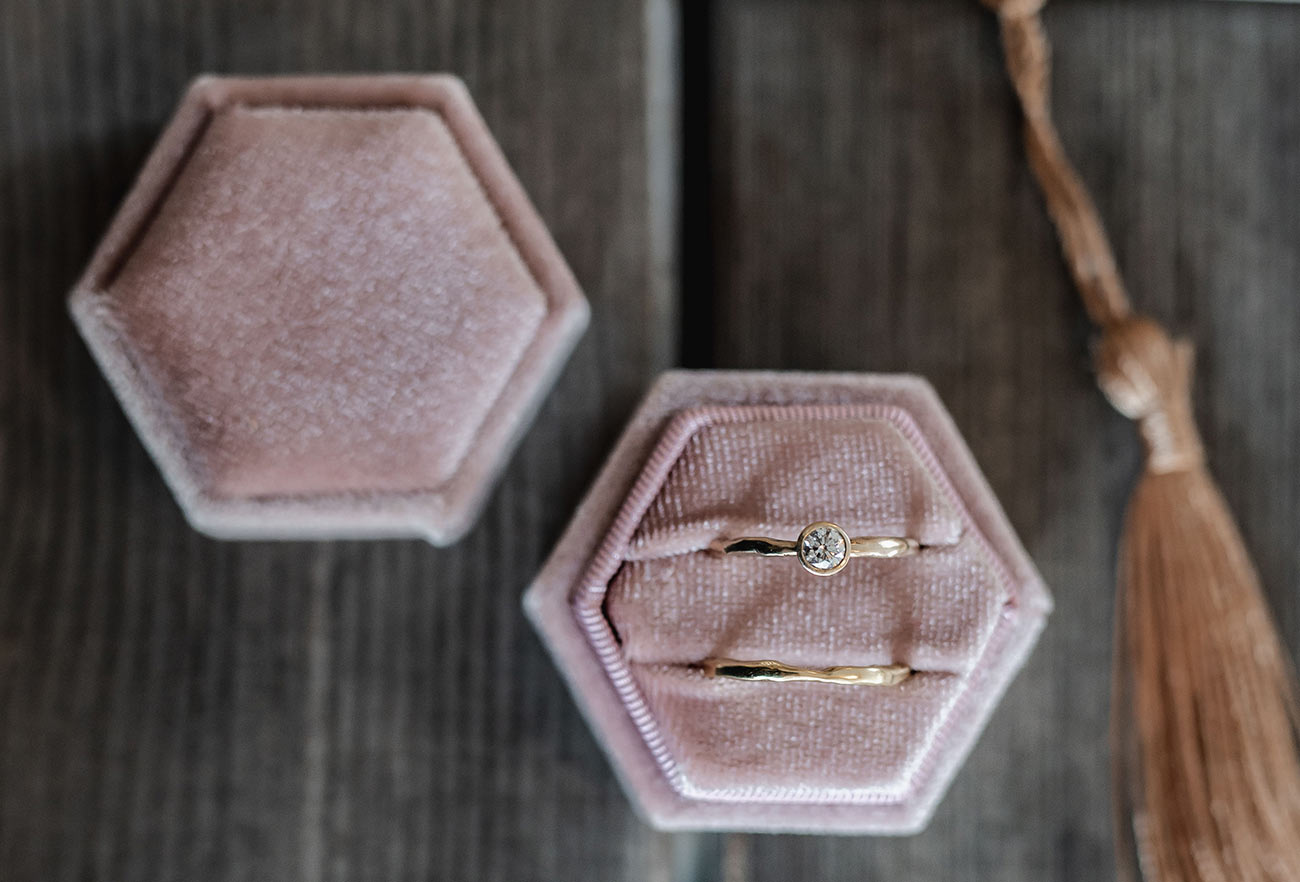 Molten Wedding Ring Company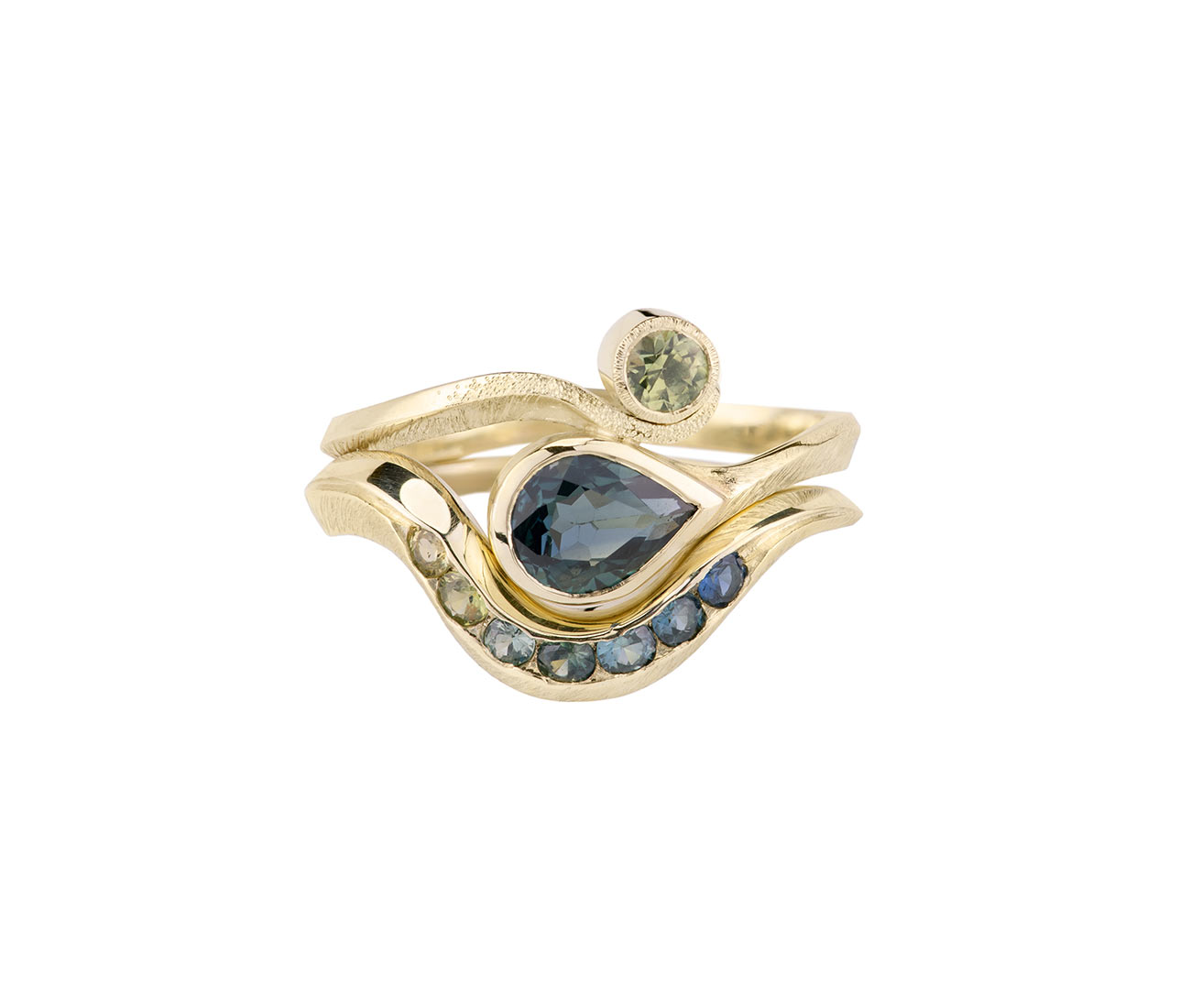 The Remarkable Goldsmiths
By following your stylistic instinct and practical requirements, the ring-buying process will unfurl organically as you deliberate and decide between a more plain or bling-worthy band, classic or contemporary design, and array of personalised finishes.
"First off, you are probably aware of the advantages of matching the same metal for your wedding ring, which will enable the best durability and wear for the pair," says Abigail Davies from Drakes (drakesjewellers.co.uk). "Just as important is the fit," she continues. "The wedding band needs to be a great fit next to your engagement ring. Many styles of our engagement ring are created as 'wedd fit', meaning that the setting or centrepoint of the engagement ring sits a little higher on the band part, allowing a wedding ring to slot in neatly next to it and sit flush next to each other."
Drakes' goldsmiths can work from your engagement rings to craft something unique that matches the individual contours, while the in-store team can discuss a range of other ring pairing solutions, from a shaped-to-fit wedding ring to a wishbone or even subtle engagement ring alteration to the underneath of the setting to create additional space for the wedding ring.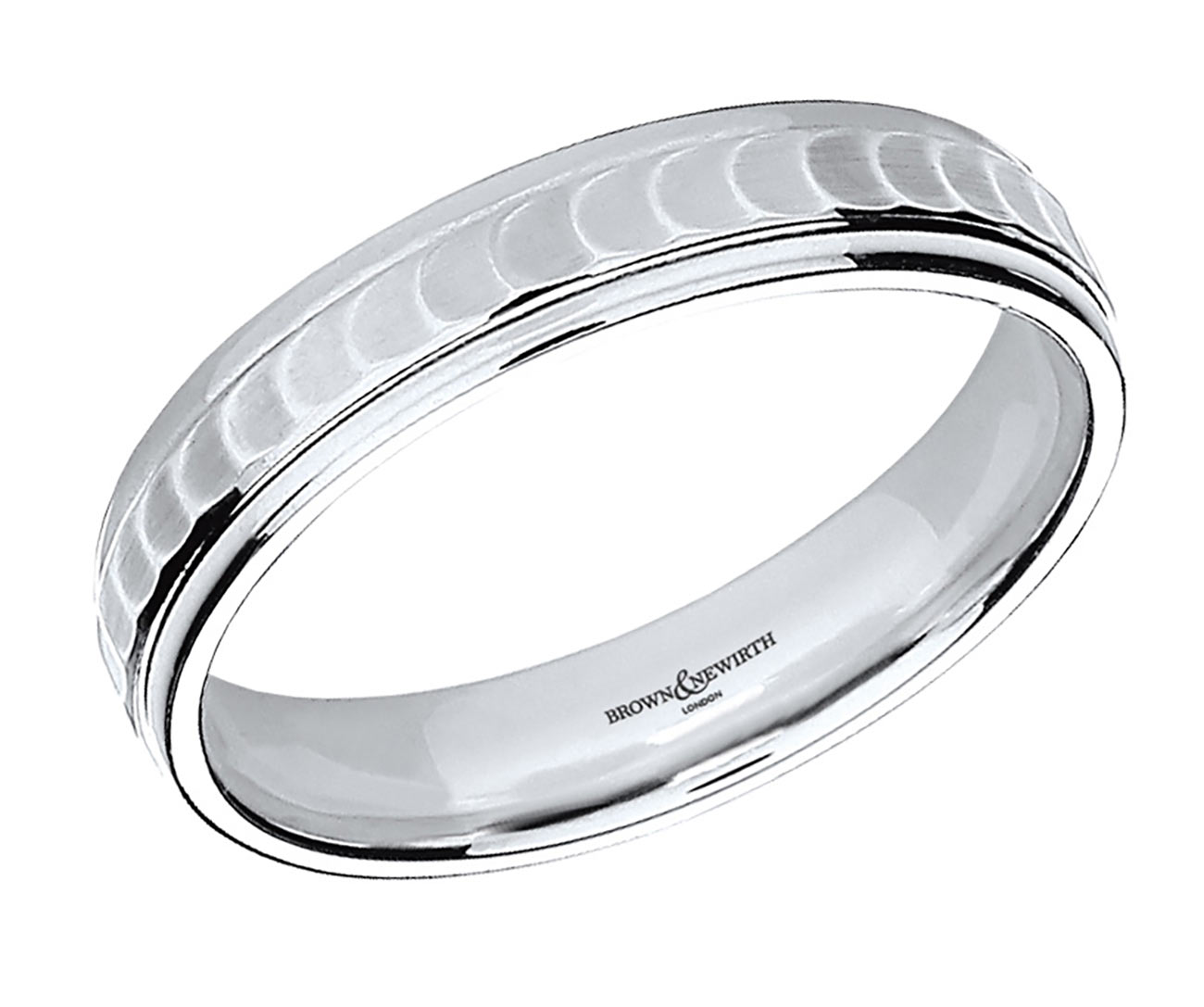 Drakes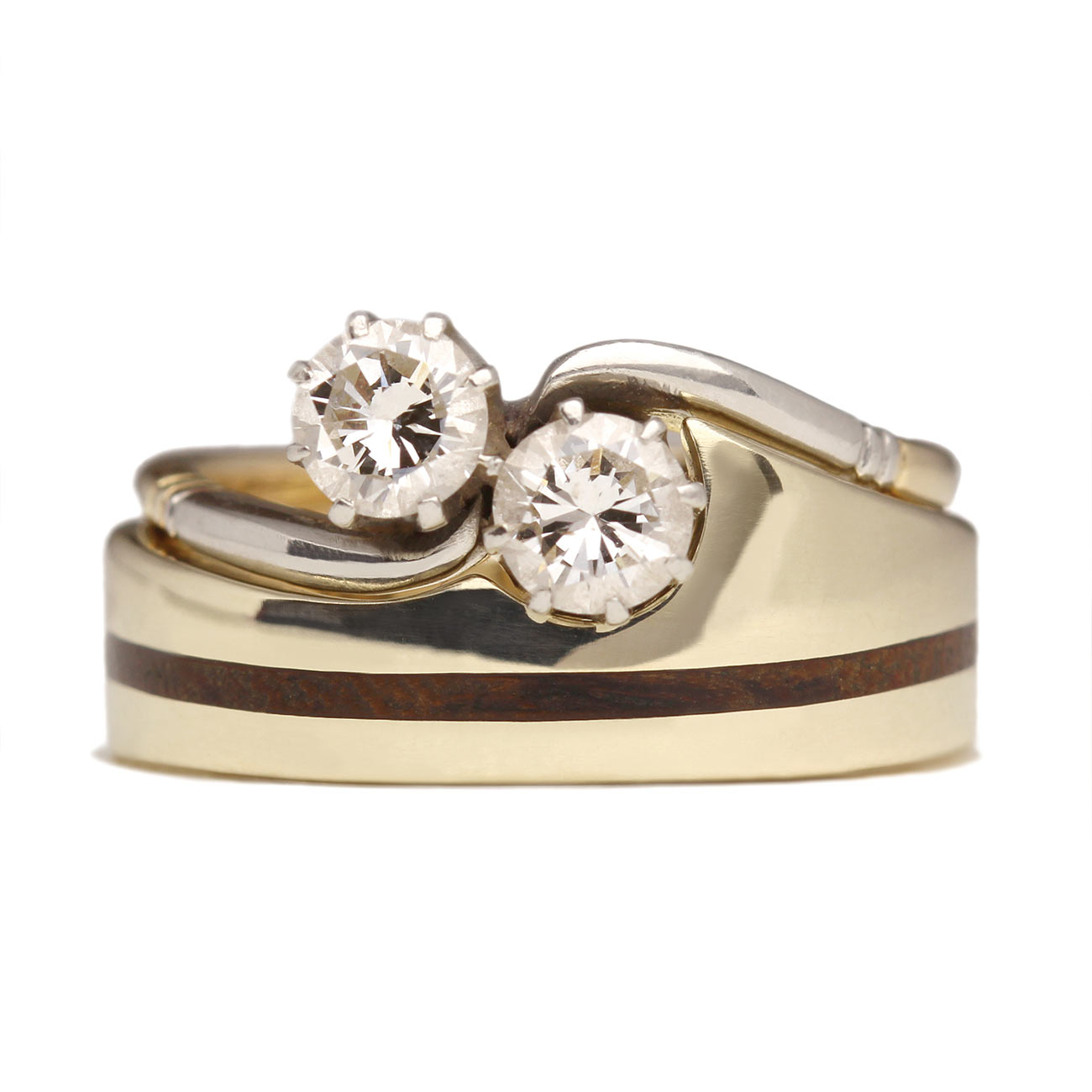 Justin Duance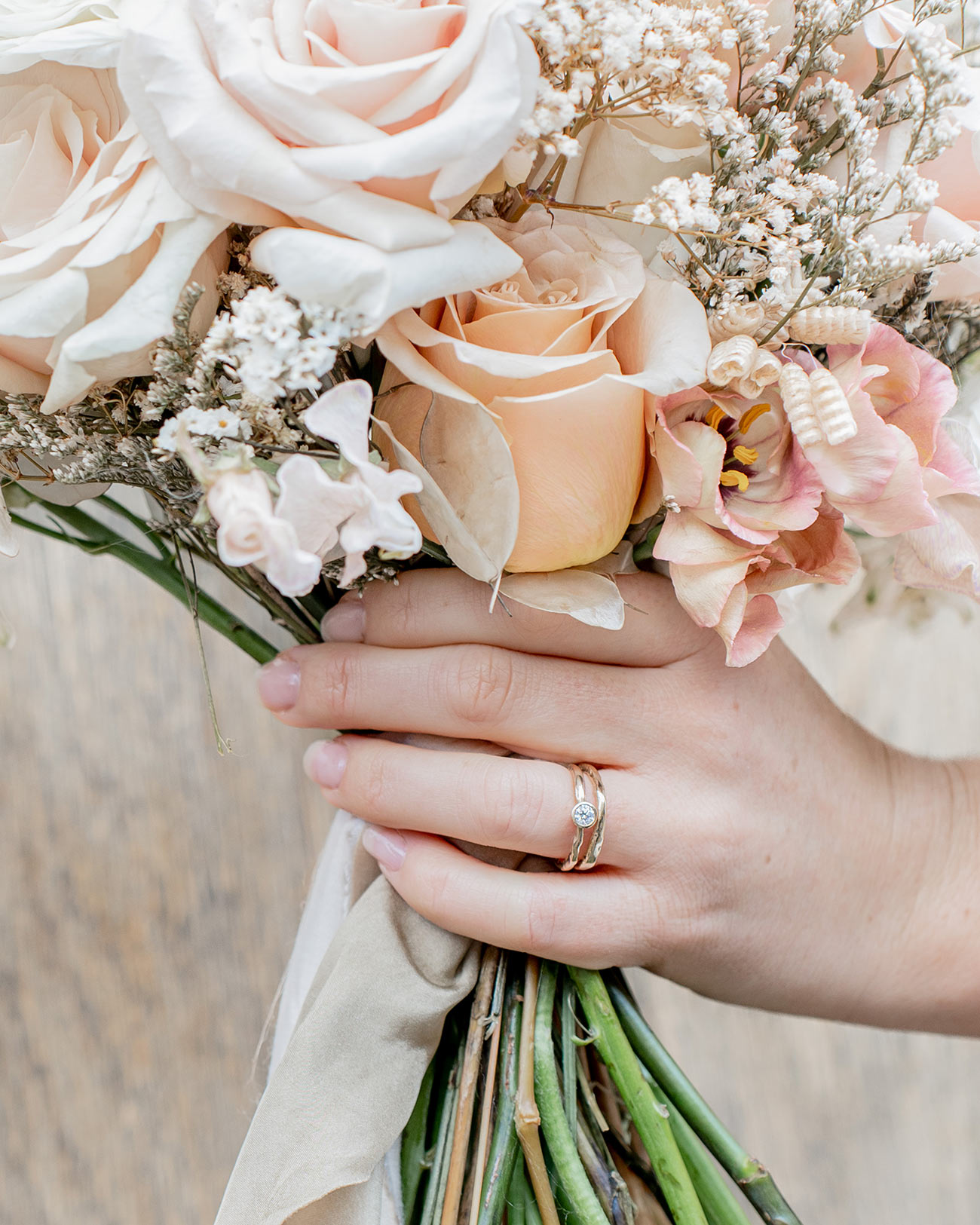 Molten Wedding Ring Company
Jamila also highlights the issue of shape. "A wedding band may sit flat against your engagement ring or it might benefit from curving around it if you have a large or unusually shaped stone. Because we make our rings to order, we can adapt most of our designs to fit around your engagement ring – from gentle waves to geometric shapes," she says. "Going for a ring that is the same colour, shape and width as your engagement ring can give the illusion of them being one, or at least a very definitive set." Of course, should you want your rings to stand out side by side, she suggests varying these elements.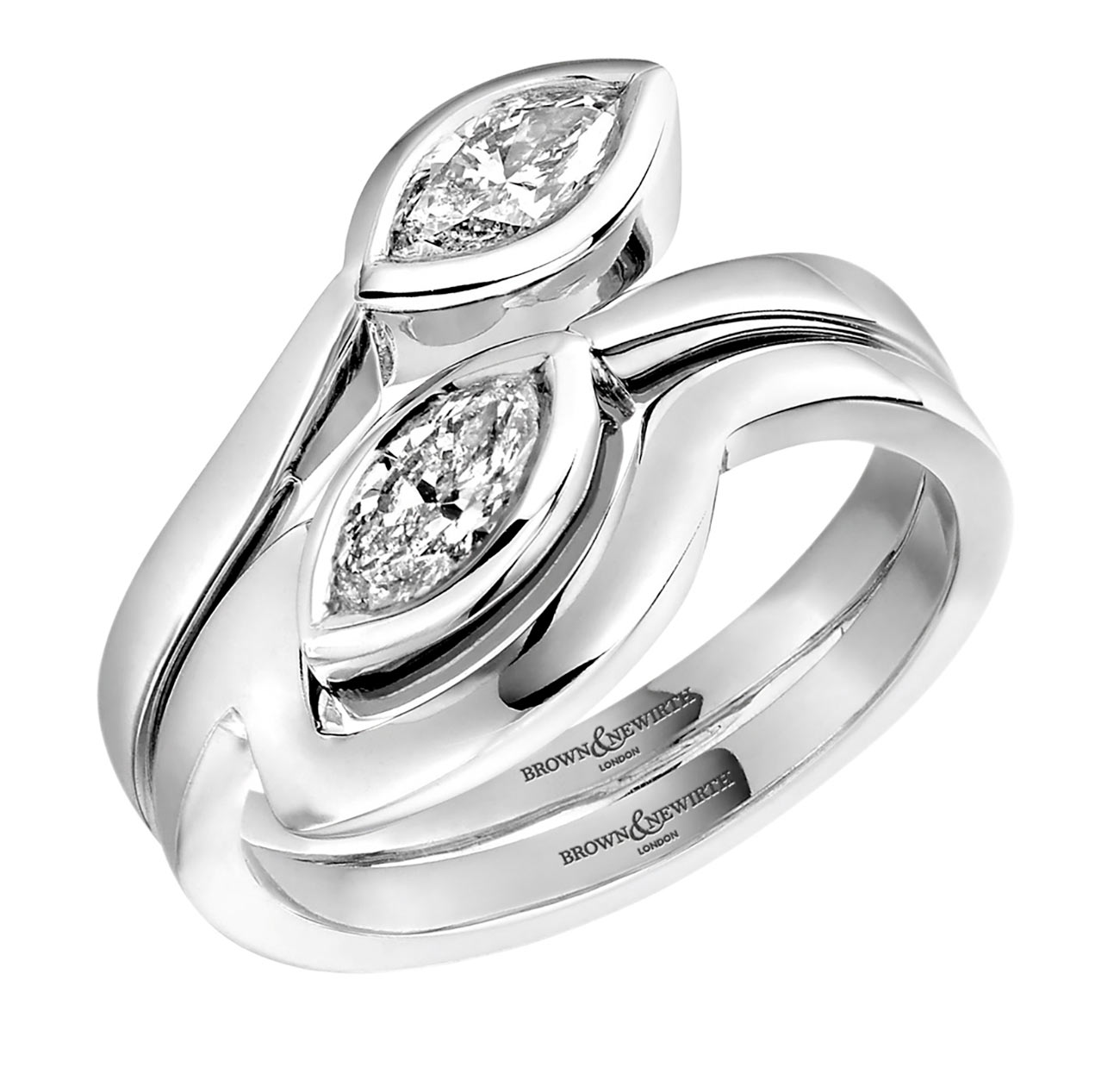 Drakes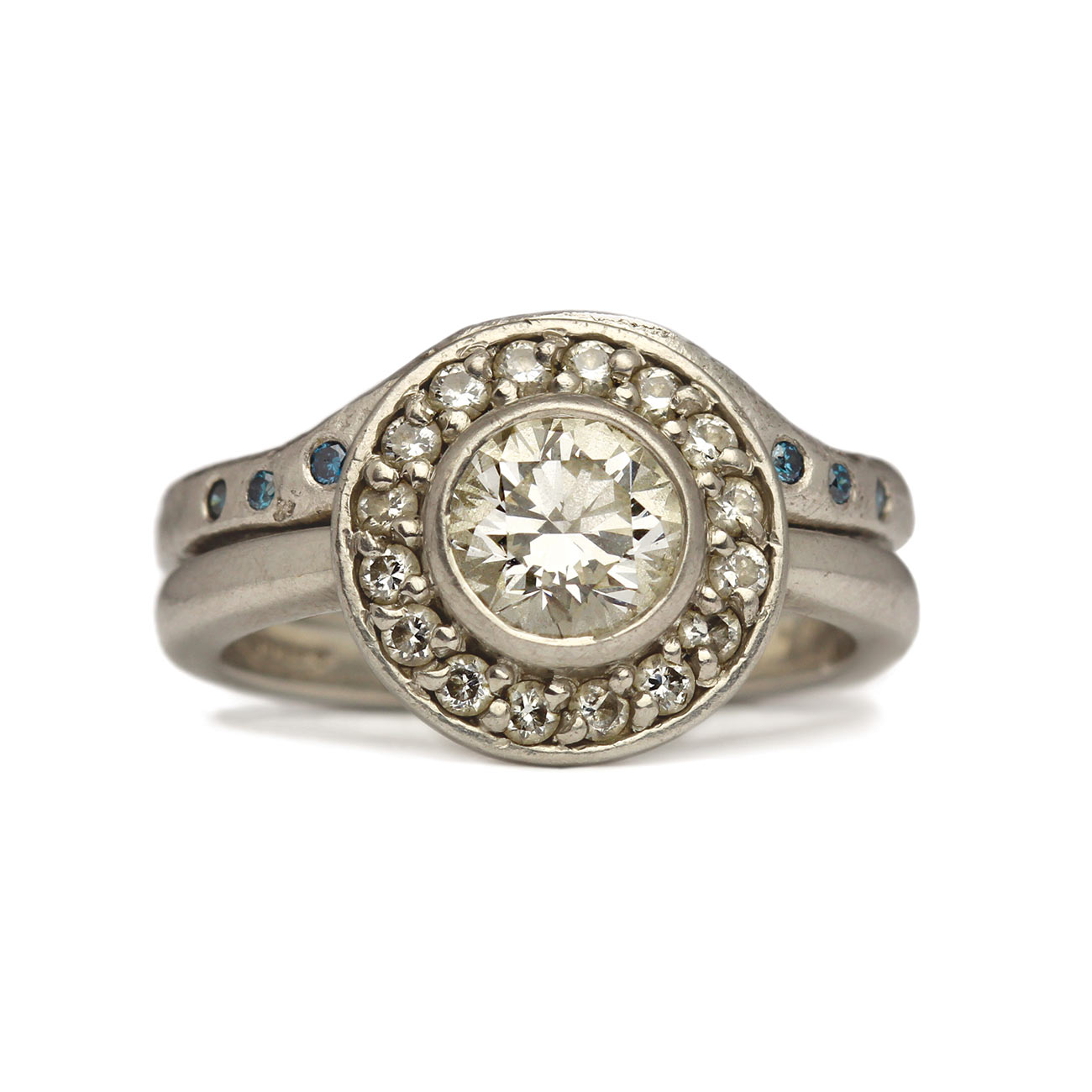 Justin Duance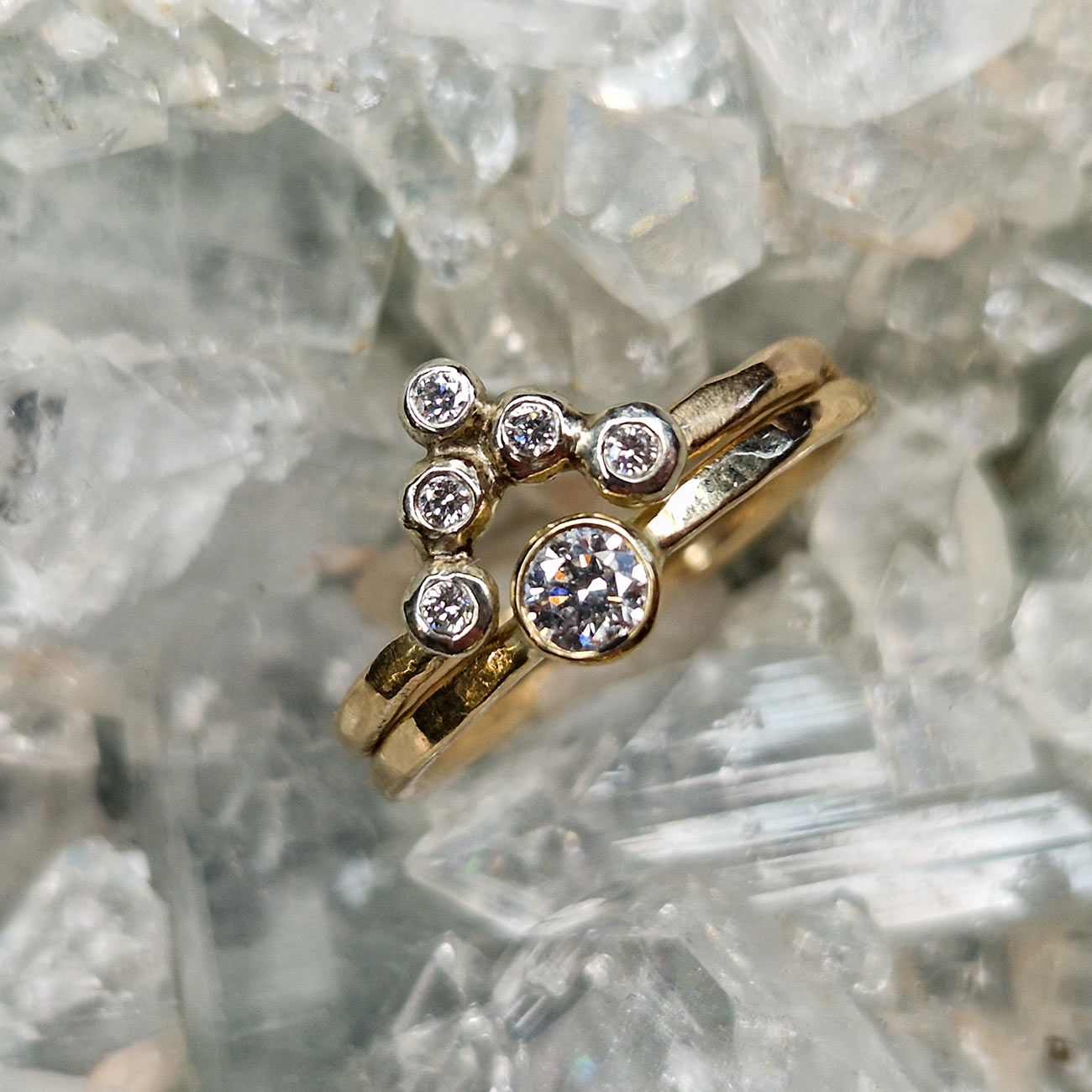 Erin Cox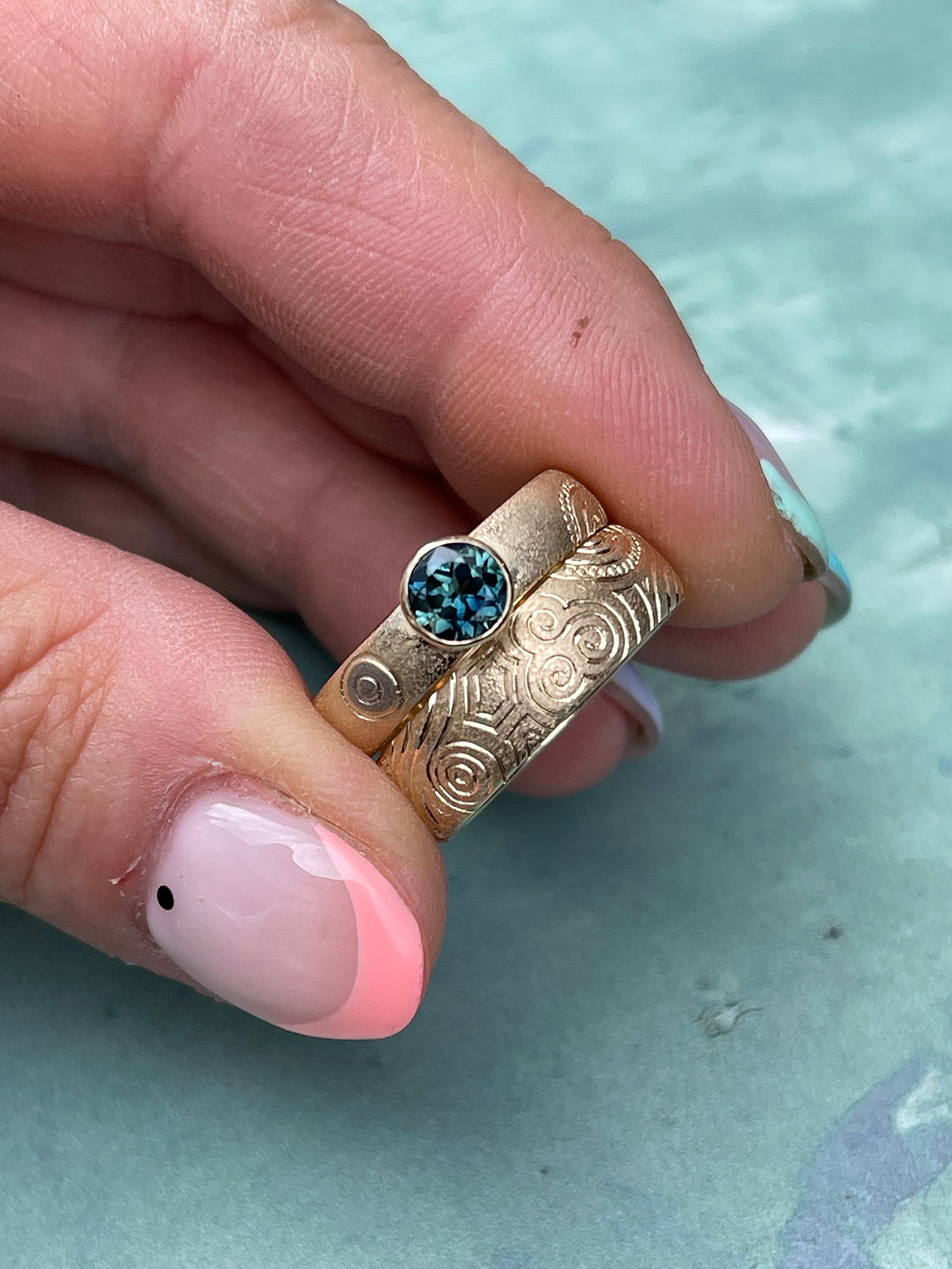 The Remarkable Goldsmiths
Abi has also observed the trend toward two distinct styles, such as asymmetric stone placement and eclectic pairings of different cuts and shapes of diamonds. "Just bear in mind things like position of claws on both the engagement and the wedding ring to ensure they aren't an area of added wear," she advises.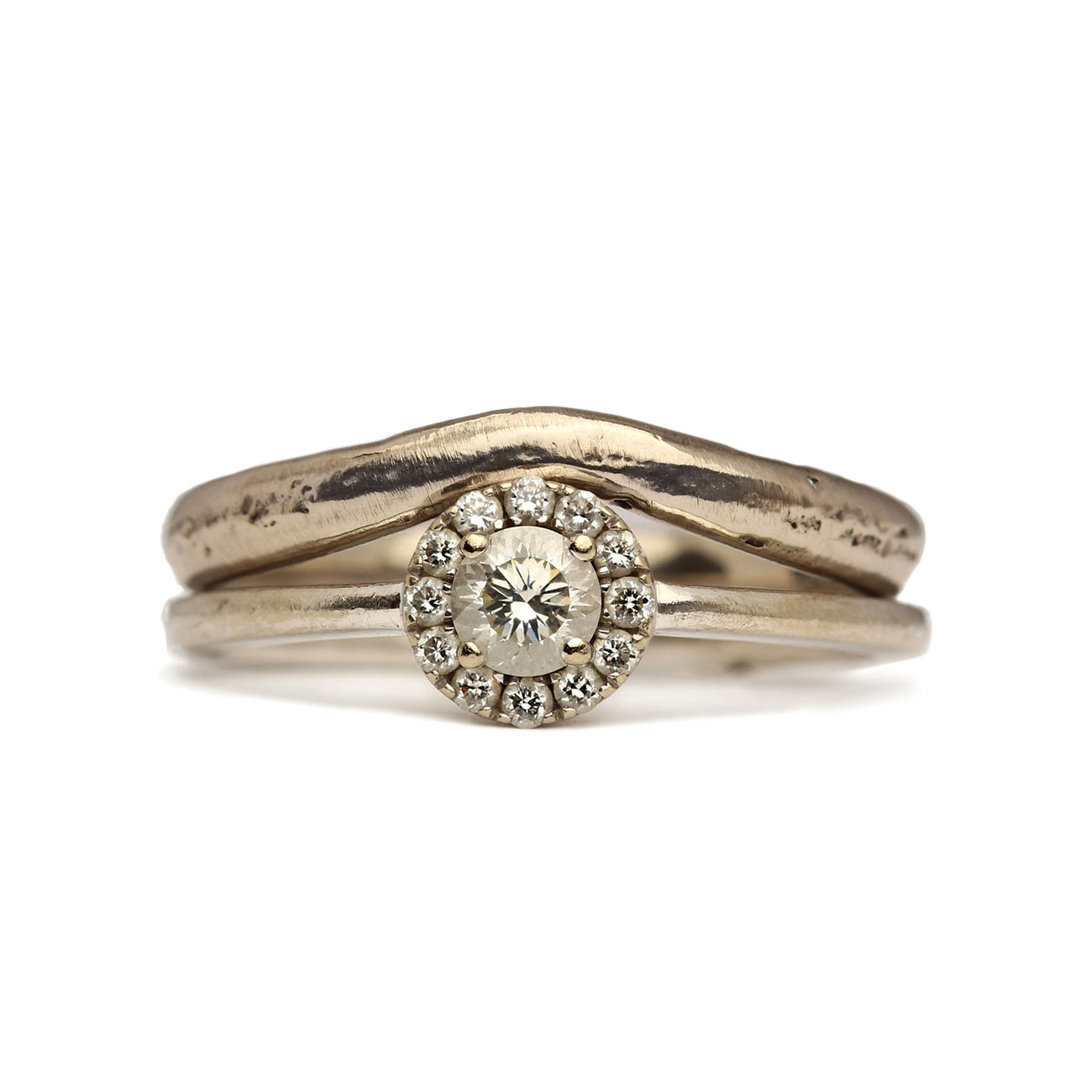 Justin Duance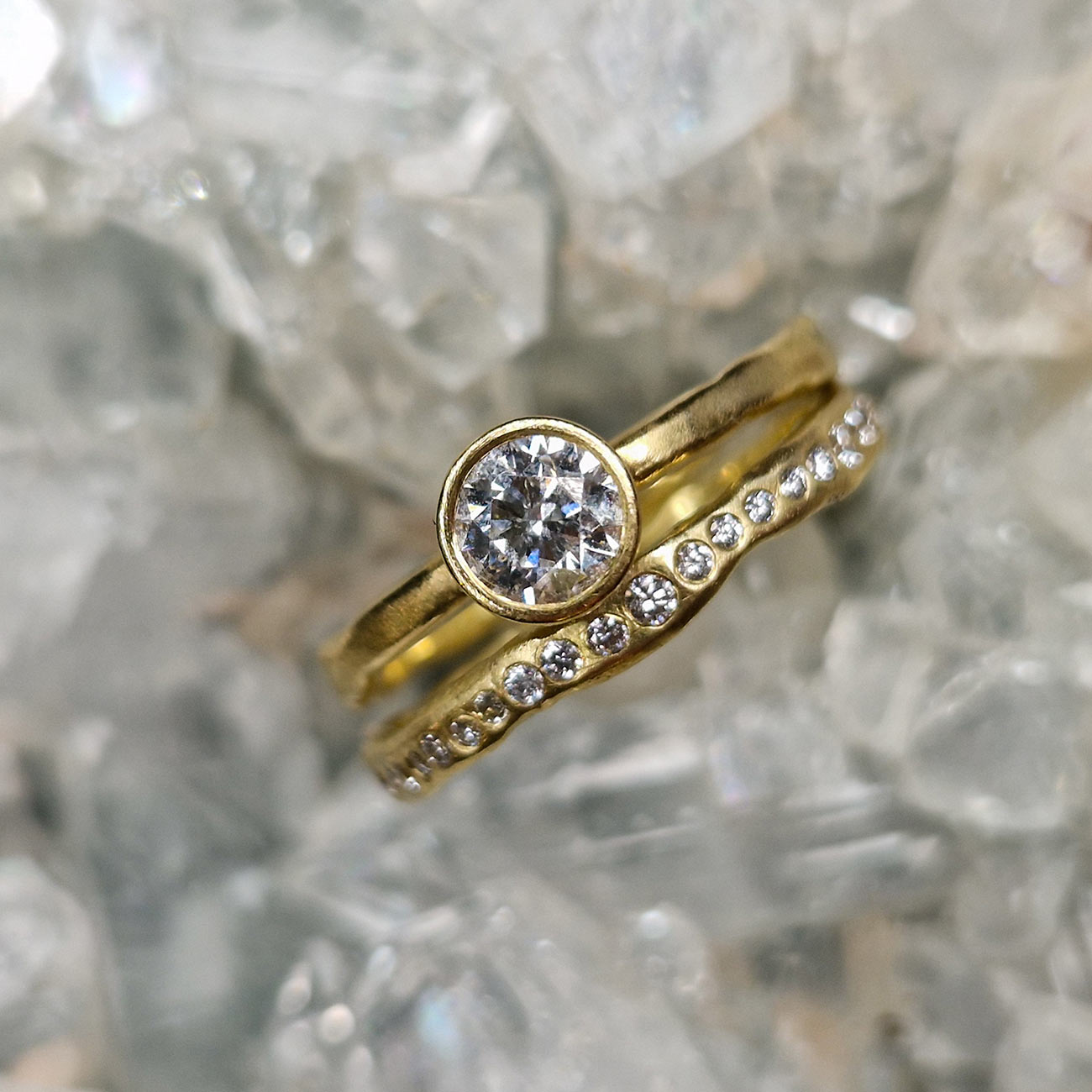 Erin Cox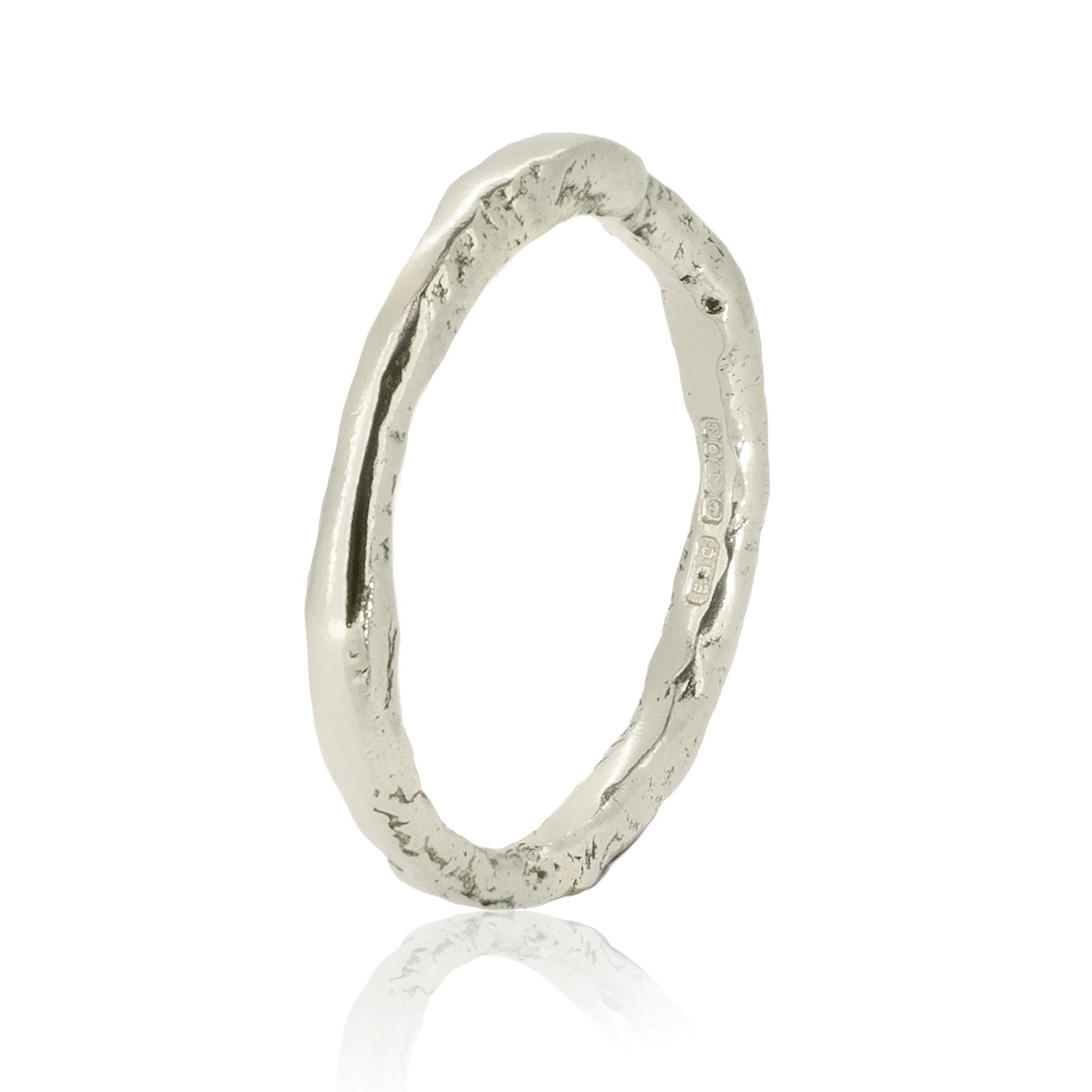 Molten Wedding Ring Company
"Typically, a harmonious pairing would be to reflect the same cut, shape and quality of gemstones in the wedding ring. So if you are the lucky owner of a princess-cut solitaire, you can be confident that a wedding ring set with a row of smaller square-cut diamonds will work beautifully, while cluster and halo styles of engagement ring also work fantastically next to a diamond set wedding band," she explains. "Our advice? Pay attention to those subtle details to ensure the best pairing, including claw style, number and placement, width of the channel and overall width and profile of the band."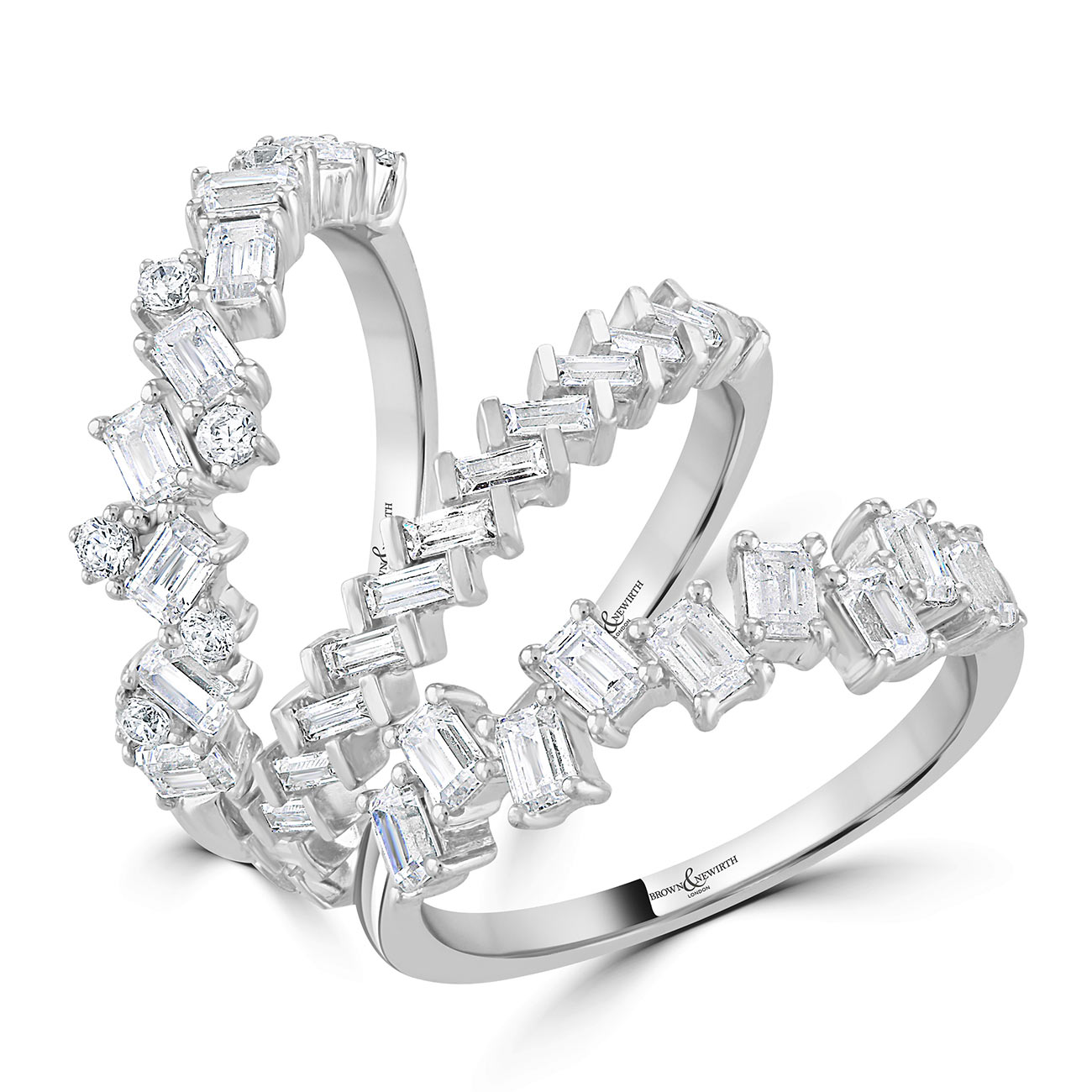 Drakes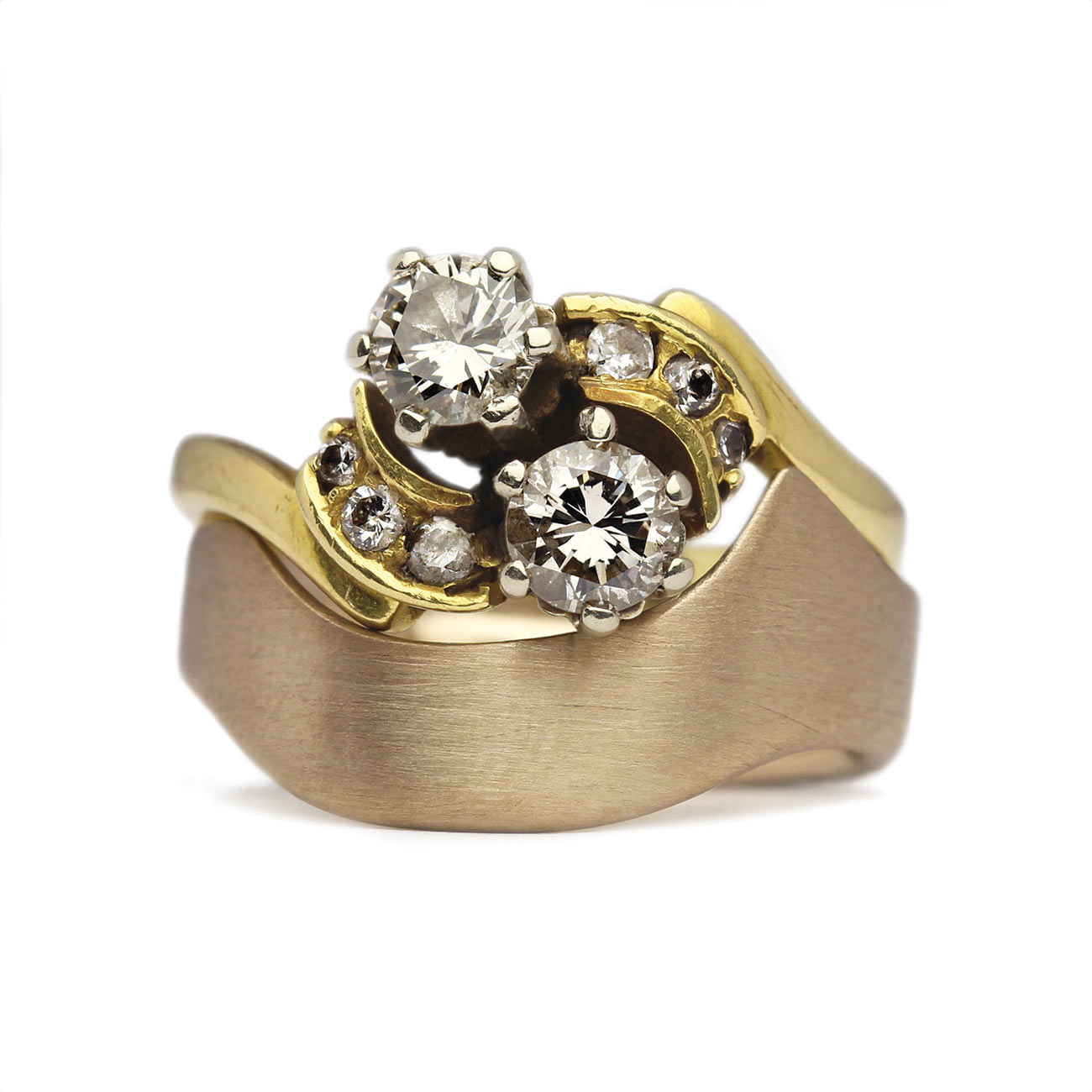 Justin Duance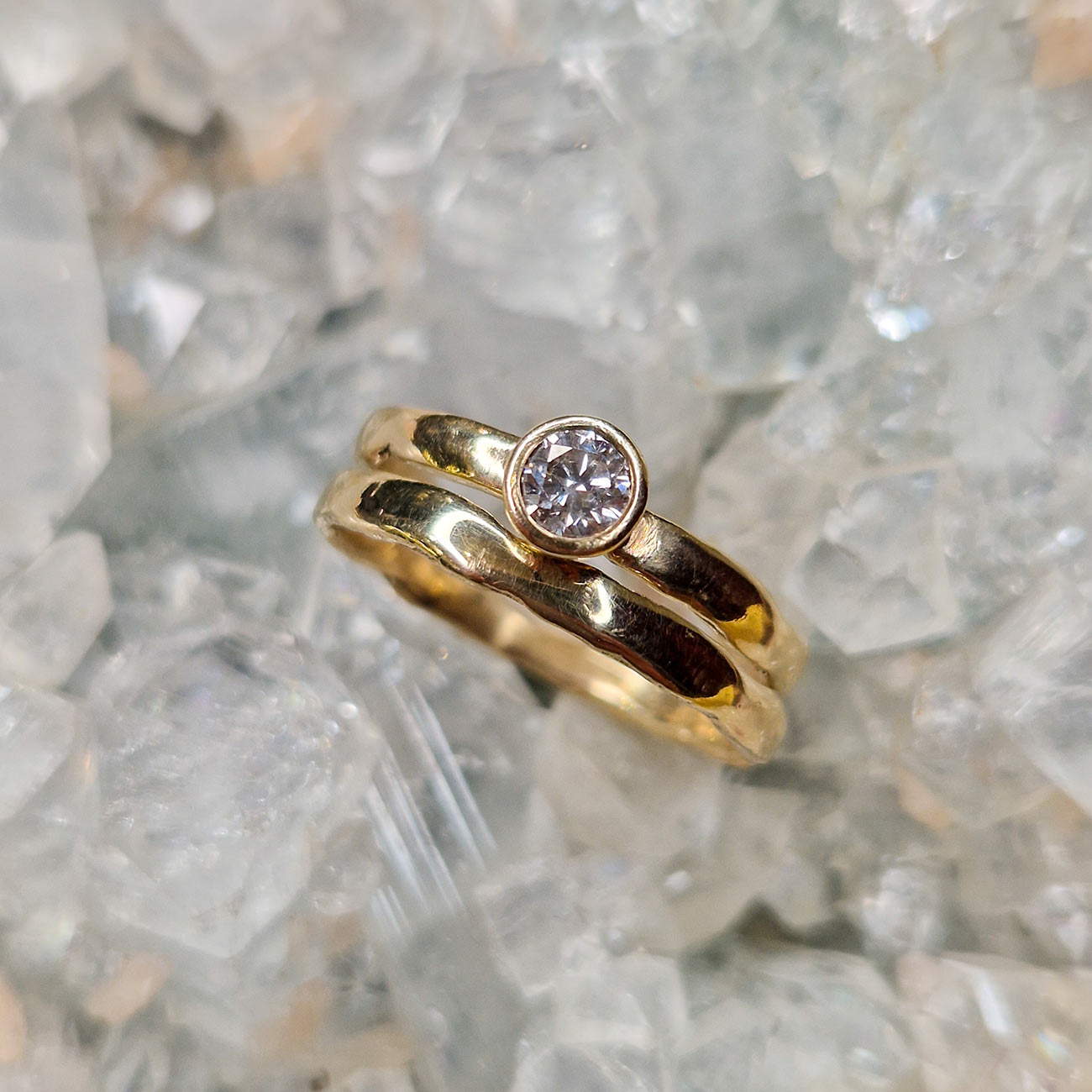 Molten Wedding Ring Company
Jamila also raises the issue of practicality by asking whether you'll be wearing your engagement ring all the time, or whether your job or lifestyle may prohibit you from doing so. "Some professions mean you have to take claw-set rings off, for example. If so, consider how the wedding ring looks on its own," she suggests. "You could add diamonds or gemstones to your wedding band that complement your engagement ring – or bring a pop of colour."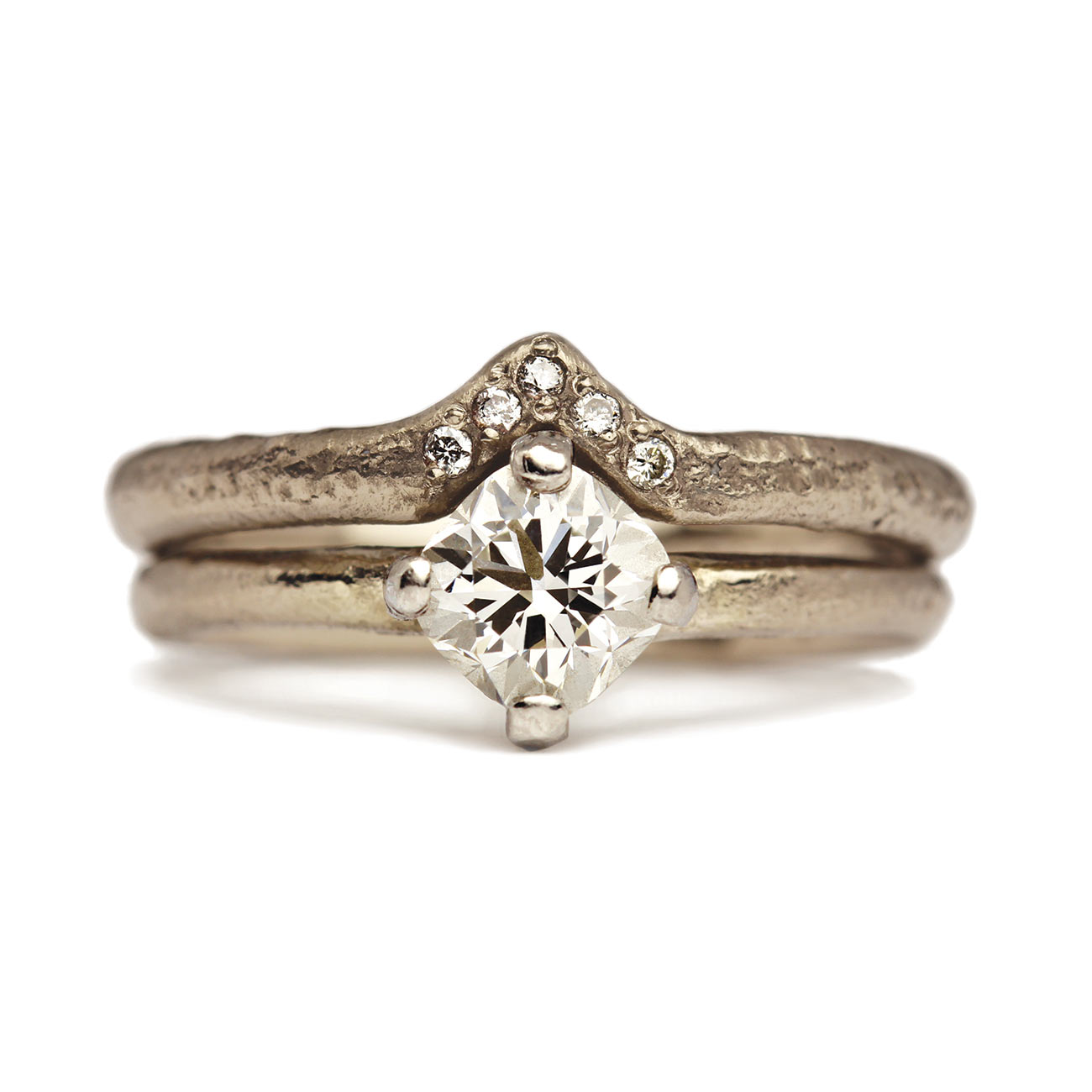 Justin Duance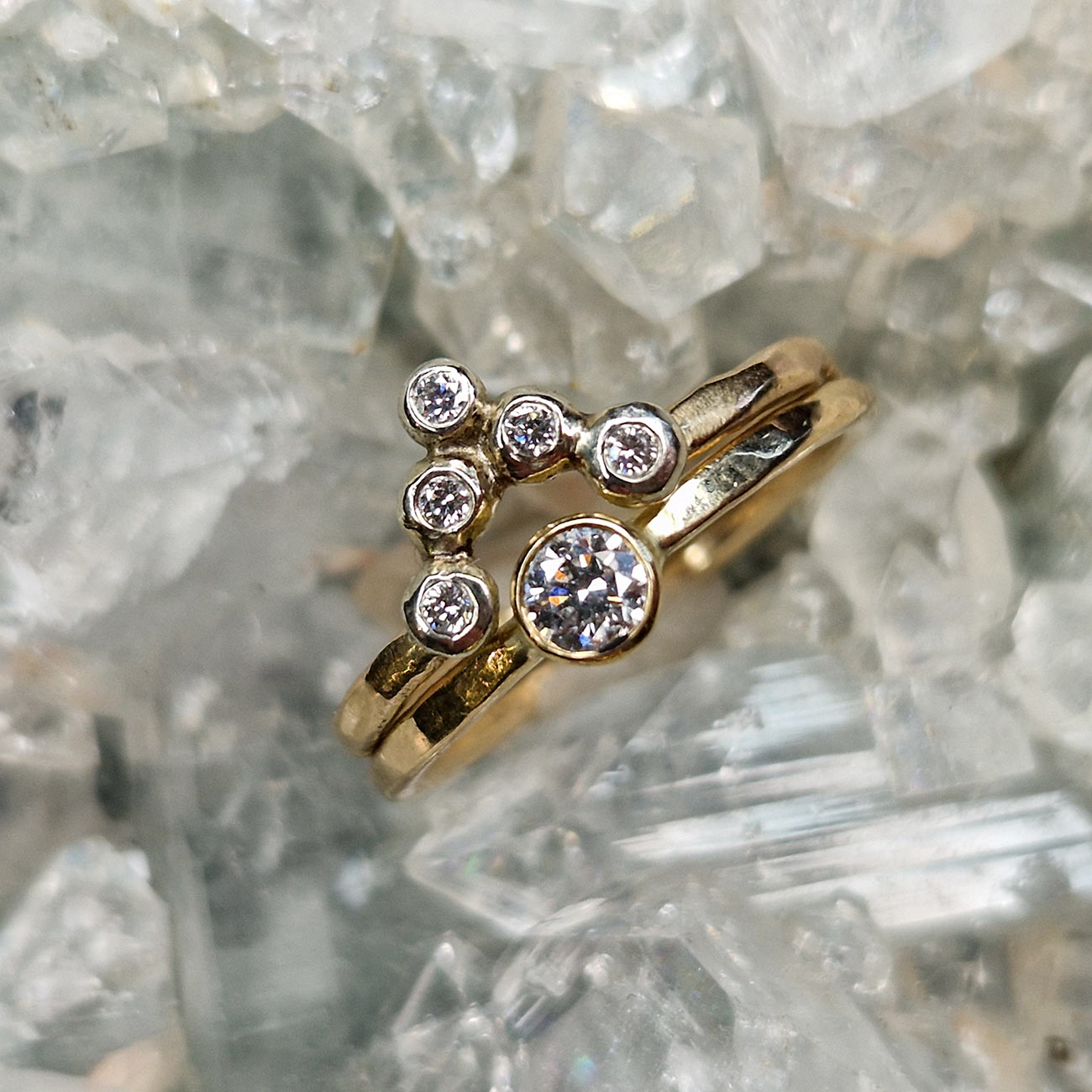 Erin Cox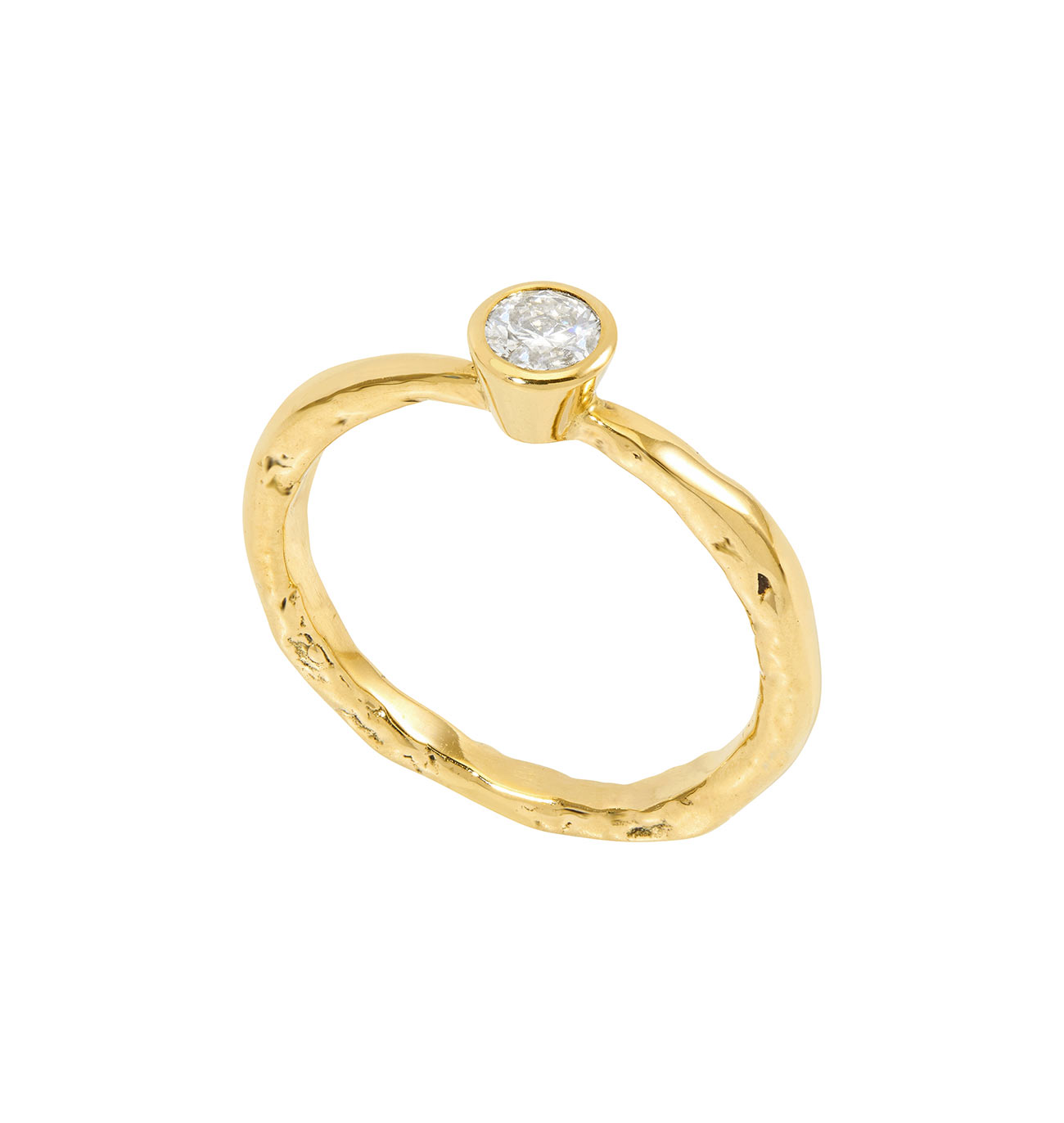 Molten Wedding Ring Company
Finally, it might also be worth future-proofing your decisions. "If you are already planning the ultimate trilogy – an eternity ring too – remember not to go too wide on the wedding band so there's comfortable room left on your finger," advises Abi.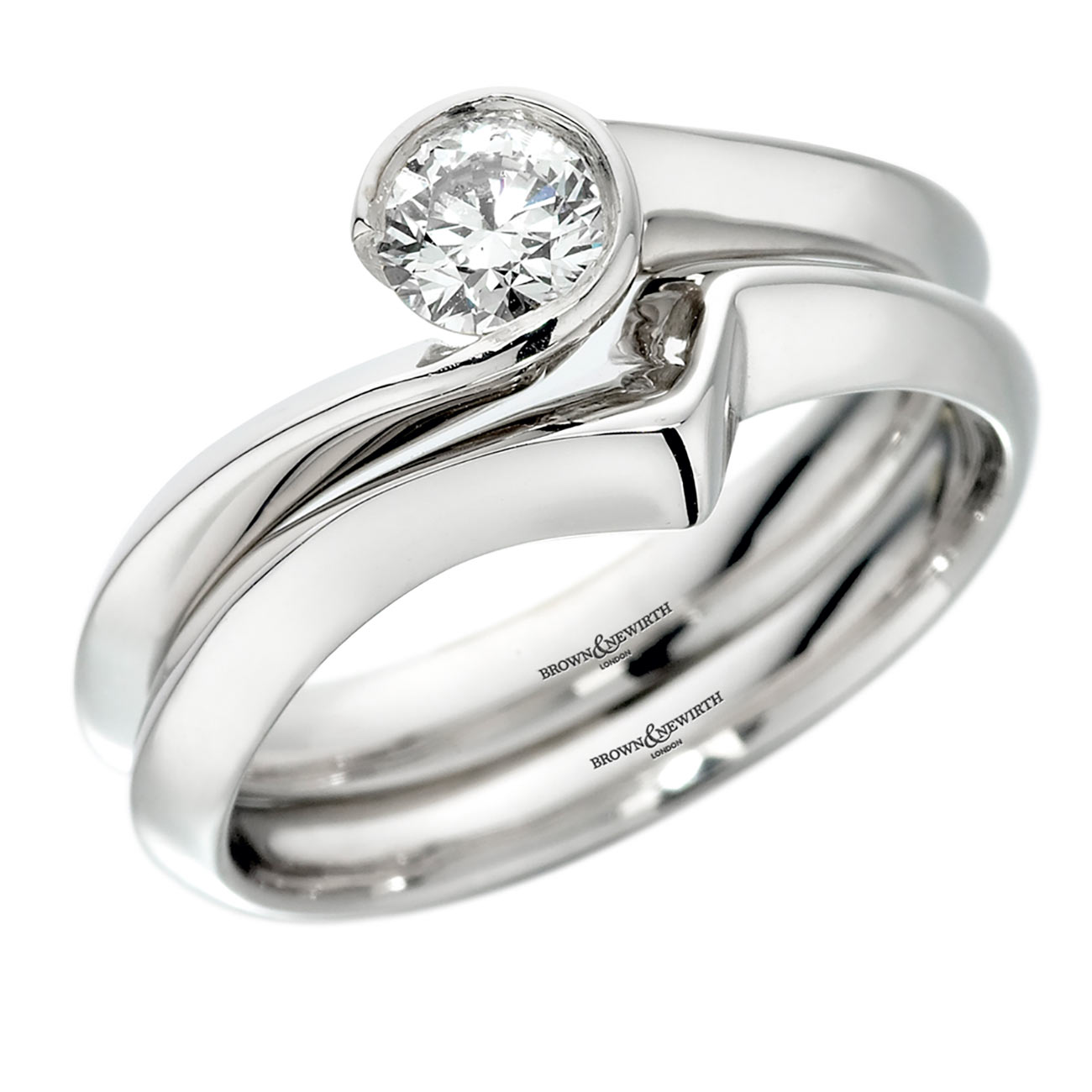 Drakes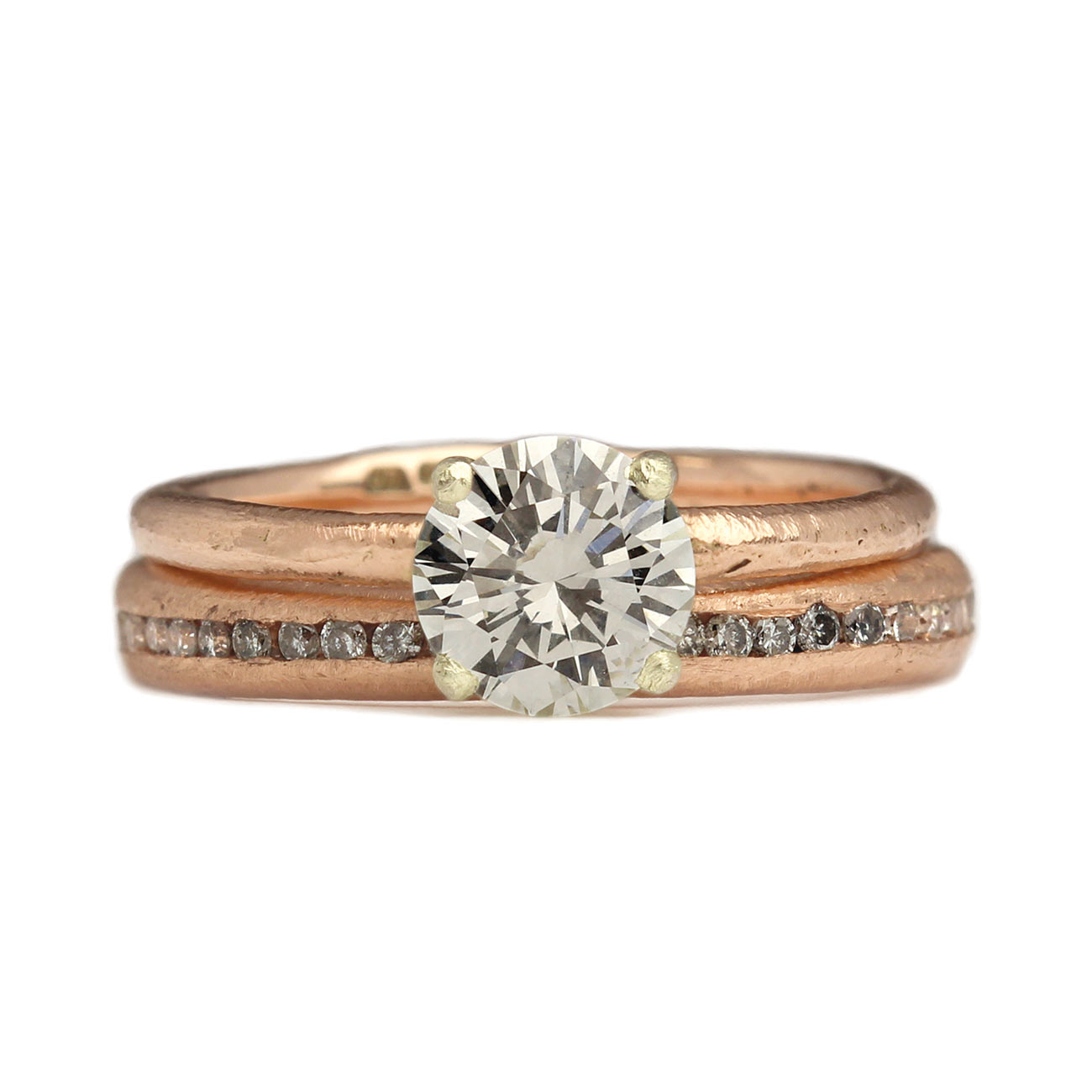 Justin Duance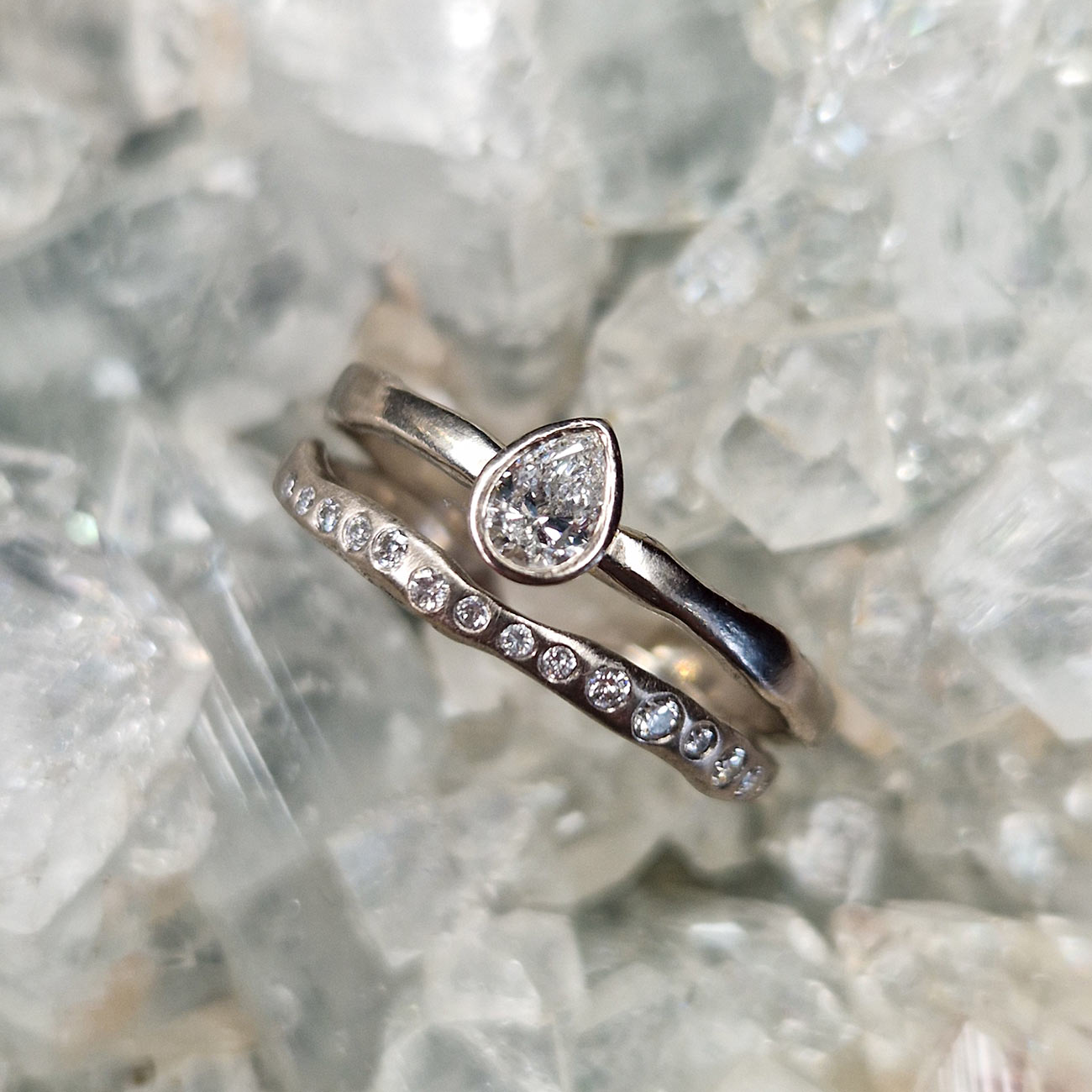 Erin Cox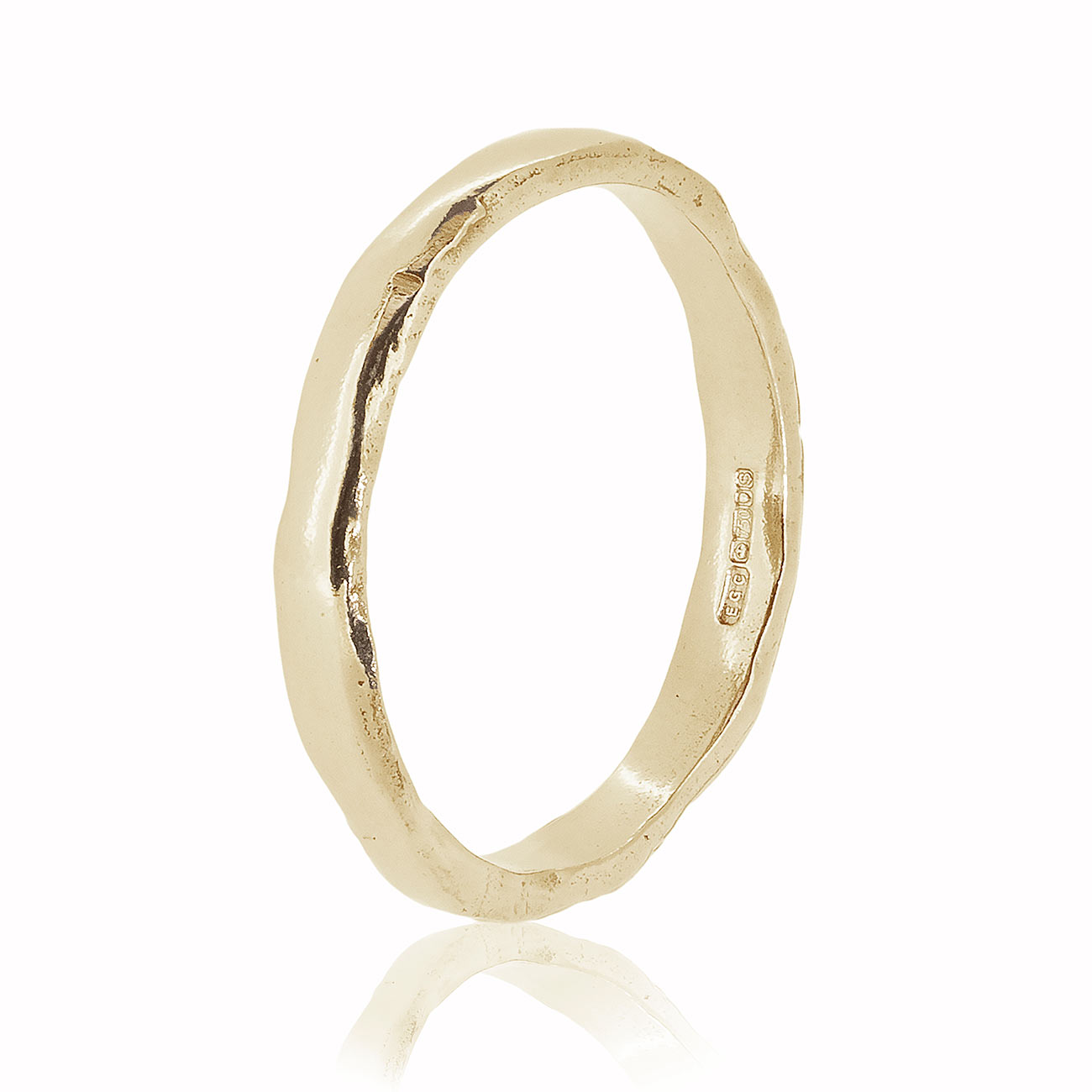 Molten Wedding Ring Company
LOVE STACK
Ring stacking is all the rage, with an increasing number of couples choosing to don additional rings to the classic engagement and wedding ring pairing. Whether it's a personal style choice or to commemorate special occasions, from the birth of a child to an anniversary, we love a beautifully layered look.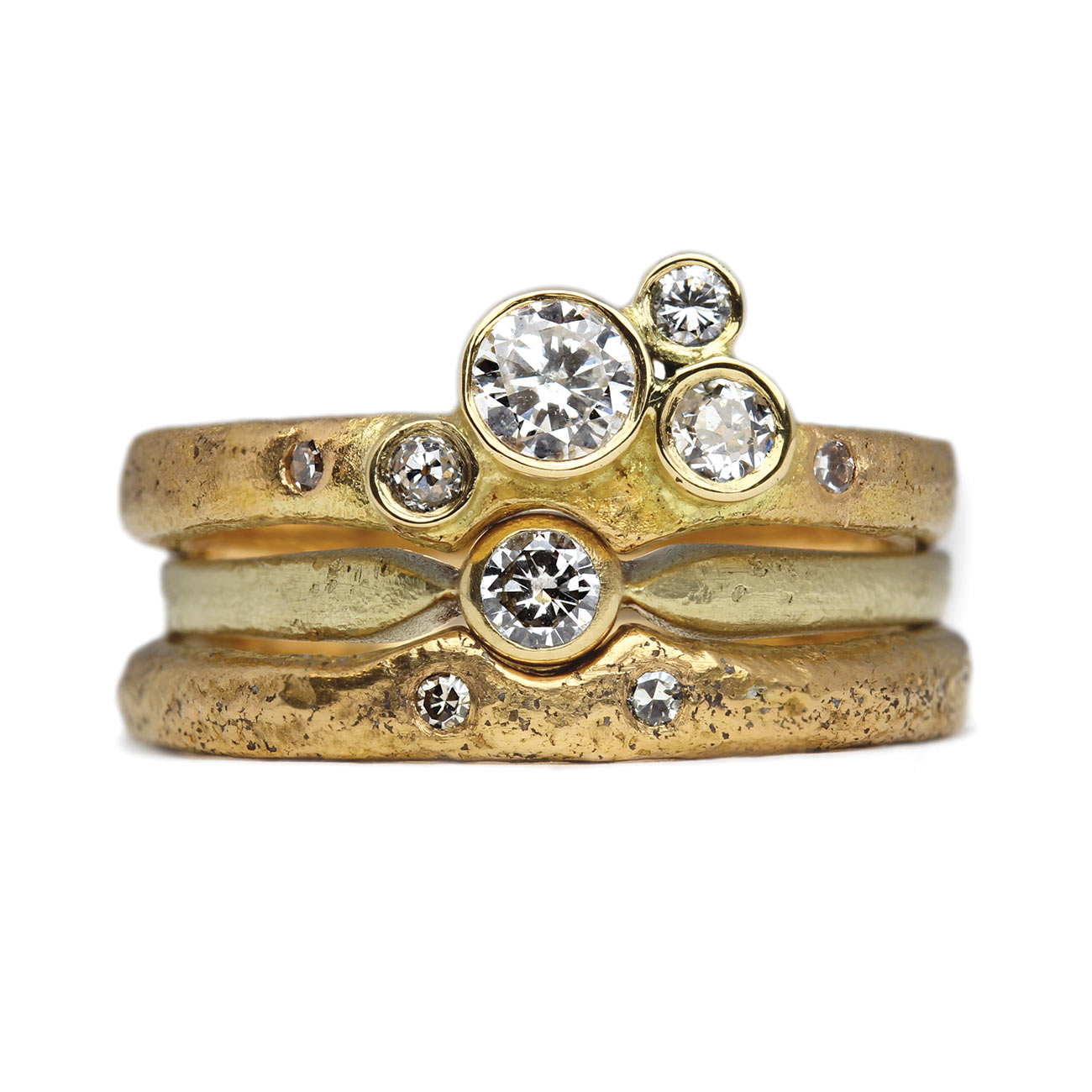 Justin Duance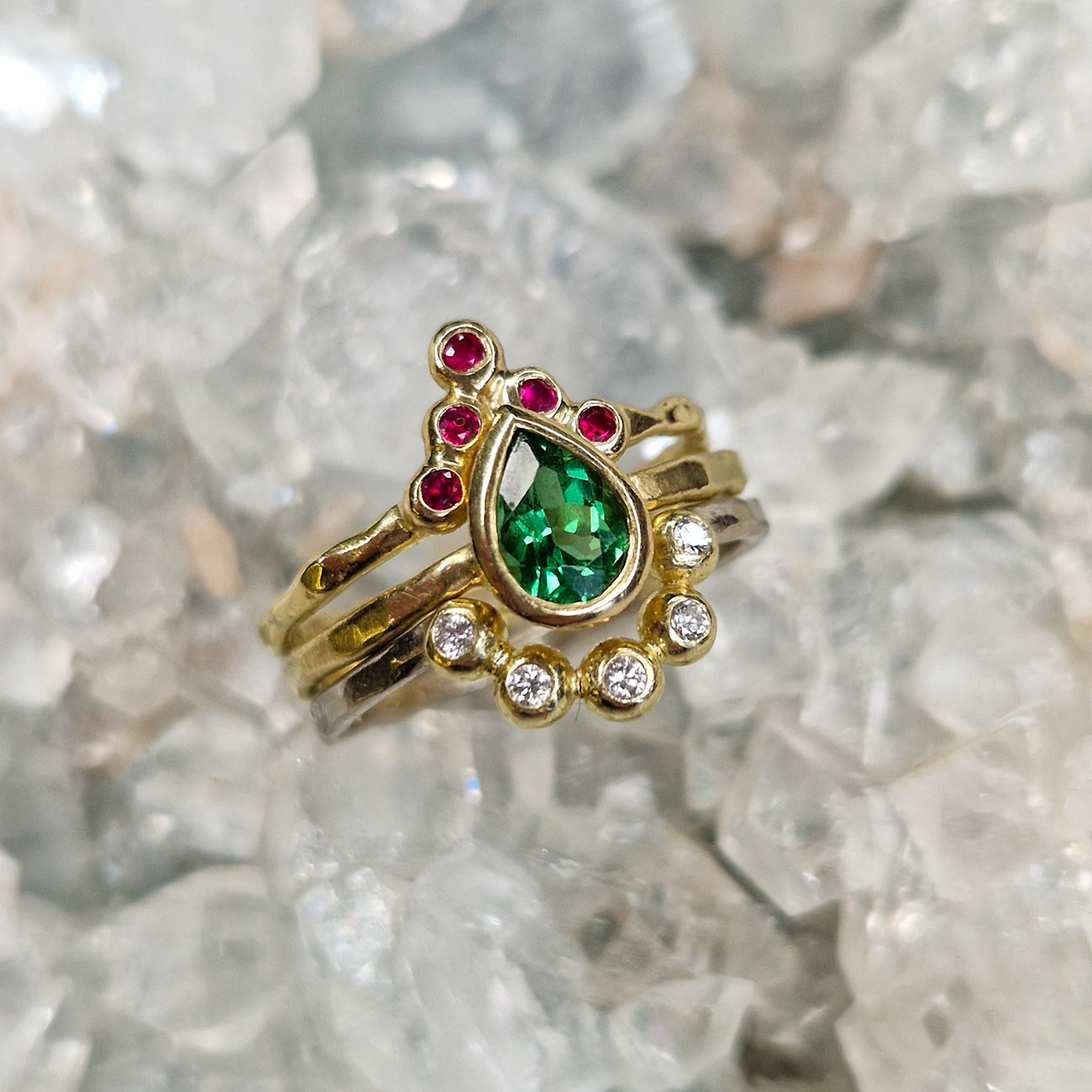 Erin Cox
From these dainty tiara and crown rings hugging a dazzling engagement ring by Erin Cox to these gorgeously shaped sand textured designs by The Remarkable Goldsmiths, let these stunning stacks inspire your own look, rich in symbolism and style.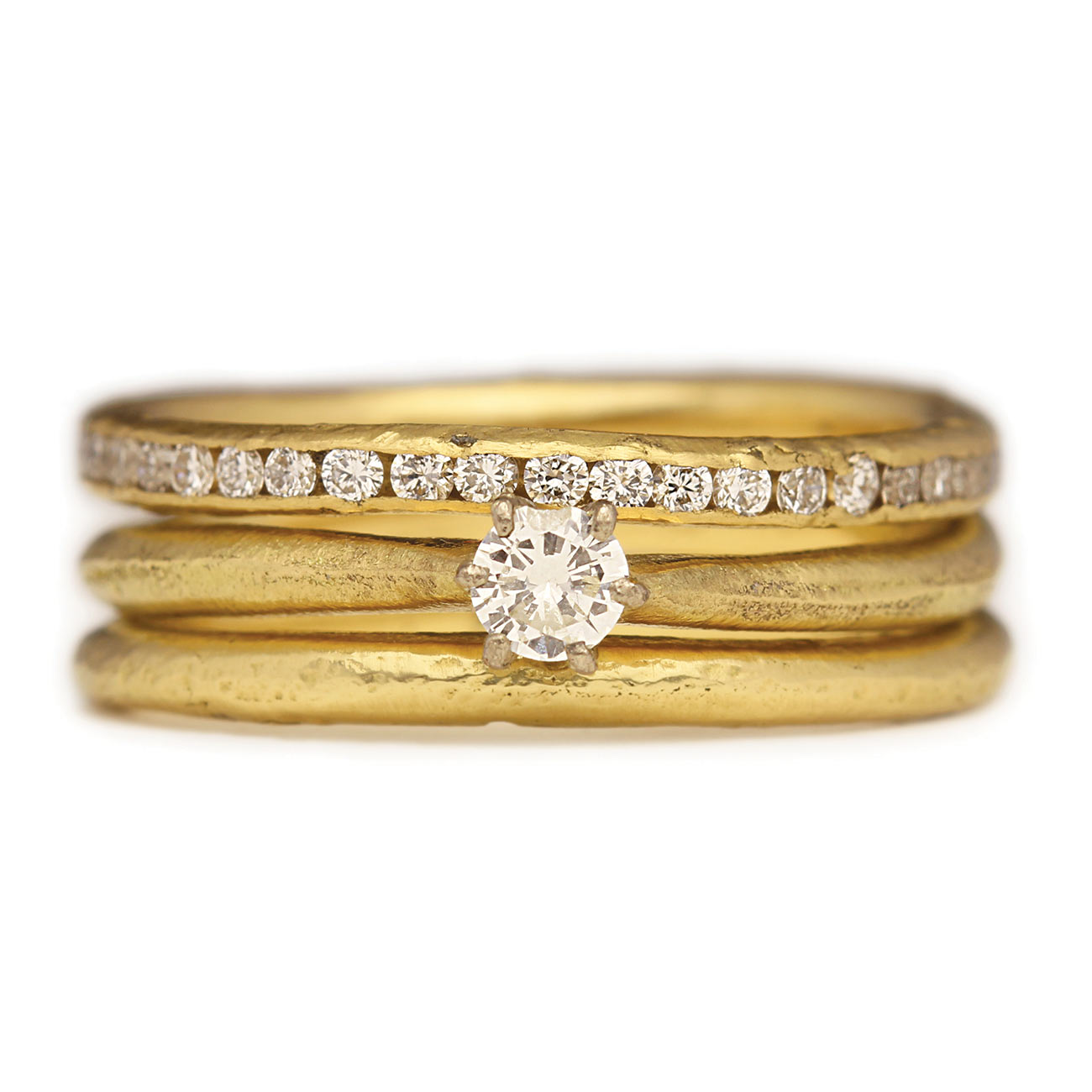 Justin Duance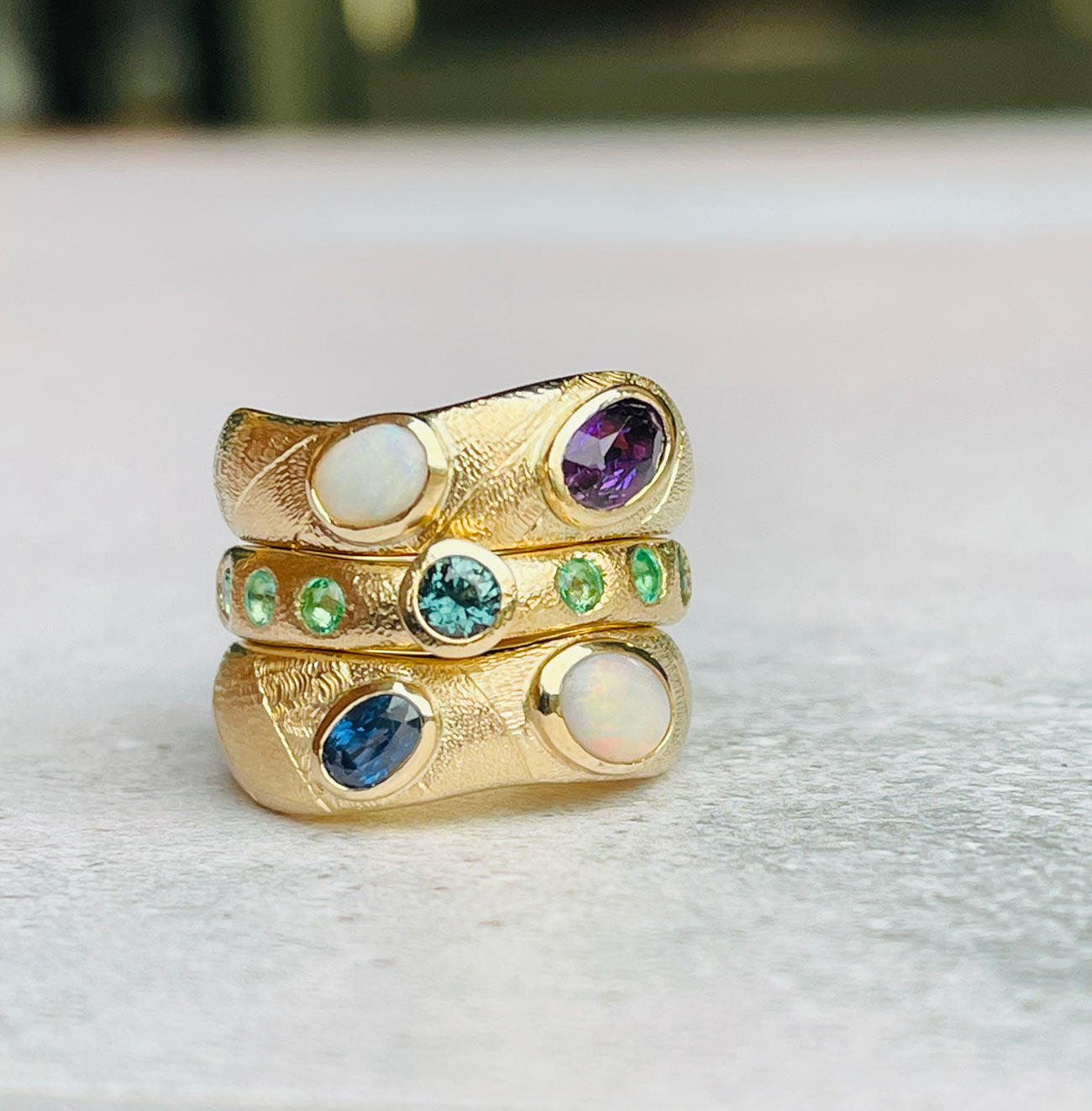 The Remarkable Goldsmiths
Corrinne Eira Evans corrinneeiraevans.com
Drakes drakesjewellers.co.uk
Erin Cox erincox.co.uk
Justin Duance justind.co.uk
Molten Wedding Ring Company moltenweddingringcompany.com
The Remarkable Goldsmiths theremarkablegoldsmiths.co.uk
words Hannah May
Wed

Directory

All you need from the finest wedding suppliers in Cornwall and Devon