---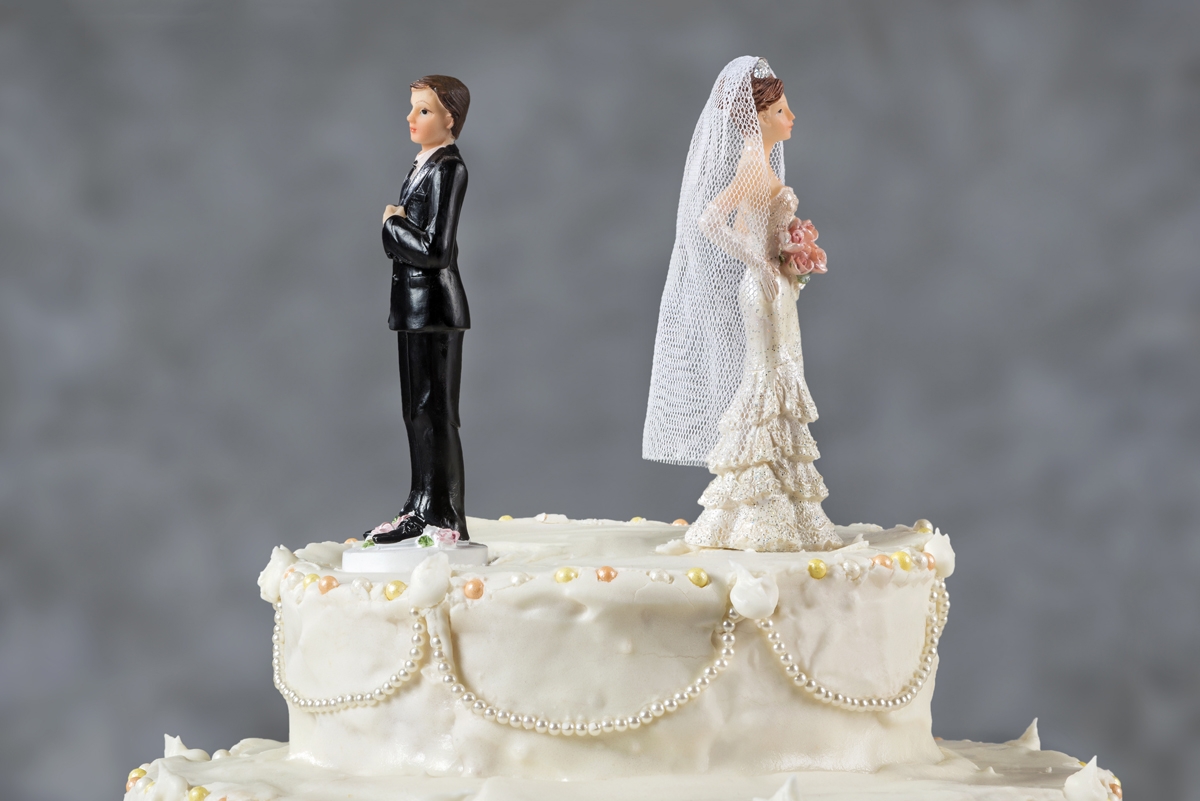 Wedding Relationships
10 common wedding disagreements - and how to solve them
From bridal party bickering to top table tension, here are 10 of the most common wedding disagreements, and how to navigate them
Planning a wedding can be great fun - who doesn't want to spend their free time swanning about in couture gowns and tasting cakes? But there's also a hefty amount of work involved. Along the way you and your partner are bound to have the odd disagreement about certain aspects of your big day. But fear not: we've taken a look at 10 of the most common disputes, along with some handy advice on how to resolve them...
You have totally different ideas
You want a rustic-yet-elegant barn wedding and they want a Las Vegas-themed do complete with an Elvis minister. You're bound to have different ideas when it comes to weddings, but you'll need to find some common ground as soon as you start to plan your own. To start with, sit down together and think about the weddings you've been to and what you liked and disliked. Perhaps you hate any notion of a theme and they can't abide pastels, but you both like live music and good food. And just like that, you've found some common ground! Focus on the parts that unite your tastes and let go of any wild ideas that make your spouse-to-be recoil in horror (sorry, Elvis).
You have different budgets in mind
Ah, the old money conundrum. If one of you wants to spend as little as possible and the other has champagne tastes, it's time to crack out the spreadsheet. Make a list of all the aspects you want at your wedding - including everything from the venue to the favours - and then fill in the costs. This will give you a rough idea of how much you'll need to save for your dream wedding. If the costs are far higher than you're both happy with, you'll need to go through the list together and try and lower costs or eliminate certain aspects. It's important that you're both on the same page with the budget, otherwise it will put a big strain on the organisation.

One of you is doing more wedding work
Feel like you're the only one pulling your weight? Sadly, this remains a common complaint for many brides. If you find yourself in this situation it's time to have a chat with your fiance. Explain that you feel overburdened with the amount of organising and let them know you'd like them to chip in. Together you can then go through your to-do list and split the tasks more evenly. It might make sense to split this into sections that reflect your individual strengths; for example, you might organise everything to do with entertainment and they might look after the catering.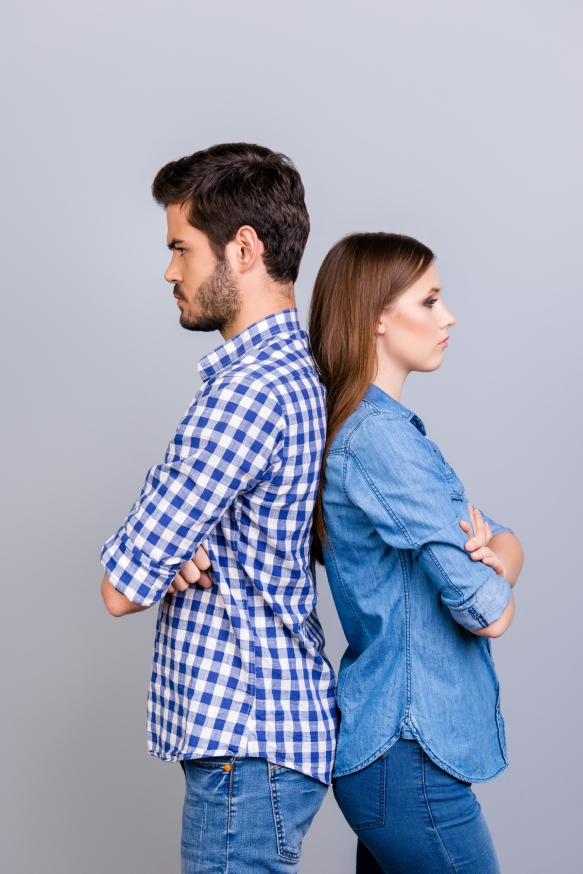 You're trying to please everyone
While weddings are a wonderful celebration, organising them can be quite a minefield, with many brides and grooms feeling pulled in different directions trying to please everyone. If you're worried that your cousin is upset she can't have a plus-one and they're concerned their mother is going to lose it over your vegetarian menu, it's easy to see how this transpires into arguments. If this happens, you need to both take a step back and focus on the bigger picture. This is a celebration of your relationship and while it's kind to take other people's needs into consideration, ultimately, it's your big day and you need to do what makes you the happiest.
You don't agree on the wedding party
This is a really common disagreement, with a new survey revealing one in four engaged couples argue over who to have in their wedding party. Perhaps your groom thinks his sister is obligated to be in your bridal party or maybe you can't stand his immature best man. This is a tricky one because it truly depends on the specific circumstance. The best way to navigate this disagreement is to have a conversation where you both discuss your feelings in a kind, but honest, manner. Perhaps some compromises could be made; for example, his brash best mate could be his best man but perhaps his much more sensible brother could do the speech.

One of you isn't very enthusiastic
You have 11 different wedding Pinterest boards, you've spent the last seven weekends visiting wedding venues and you dream of jam jars full of peonies. But your partner? Not so much. If you feel like you're the only one excited about your wedding, it's time to have a chat with your fiance. There could be an underlying reason for their lack of enthusiasm; perhaps they're nervous about their speech or worried about the spiralling budget. Or maybe they are just less interested in the aspects of the wedding that keep you up at night. By talking to them, you'll get to the root cause of their lack of enthusiasm, and find out what they are excited about. Maybe they are super-pumped about the live band or perhaps they just can't wait to begin married life and are less interested in the intricate details of the big day. Find some common enthusiastic ground and revel in it together.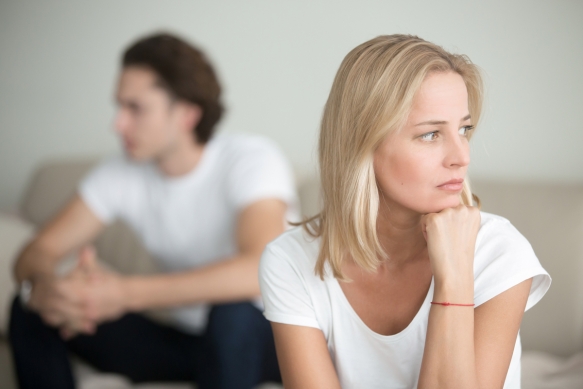 You worry about bad stag or hen do behaviour
Stag and hen parties have a reputation for bad behaviour. If either of you are worried about this, it could cause some friction in the lead-up. Instead of staying quiet (or being passive-aggressive), talk through your concerns together. Agree on some boundaries and let whoever is planning your party know them in advance so they can plan accordingly. You'll both have a better night if you're not worrying yourself stupid.
You can't agree on who to invite
Do you and your partner have wildly different opinions on who's coming to your wedding? Perhaps your side of the family is huge compared with theirs, or they want to invite an entire class of old school friends but you want something more intimate. One of the best ways to plan a guest list is to have a couple of parameters to follow. For example, you might agree that only people you've both met will be invited, or perhaps you'll choose a child-free wedding to keep numbers down.

You want different people on the top table
There are only a few places on the top table and who gets them can be a contentious issue. While it might traditionally be the bride, groom, their respective parents, maid of honour and best man, it doesn't always work like that in practice. Discuss who really needs to be at the top table for speeches and so on, and keep your other close friends and family on nearby tables. If the top table is really stressing you both out, why not consider doing away with it completely?
You disagree about social media at your wedding
In this day and age, you need to think about the role social media is going to play on your big day. Some people would rather do away with it and have an 'unplugged wedding', whereas others think the more photos posted online, the better. If you are at either ends of the spectrum, you need to find a middle ground; for example, by asking friends and family to wait until you've posted some pictures before they do.
Don't worry too much about wedding disagreements - planning a wedding is a huge task and you're bound to butt heads from time to time. Instead of staying silent or getting into a screaming match though, learn to navigate any disagreements productively and with respect. It'll be great practice for building a healthy and happy marriage!


words Abby Driver
Copyright Wed magazine 2019
Wed

Directory

All you need from the finest wedding suppliers in Cornwall and Devon