---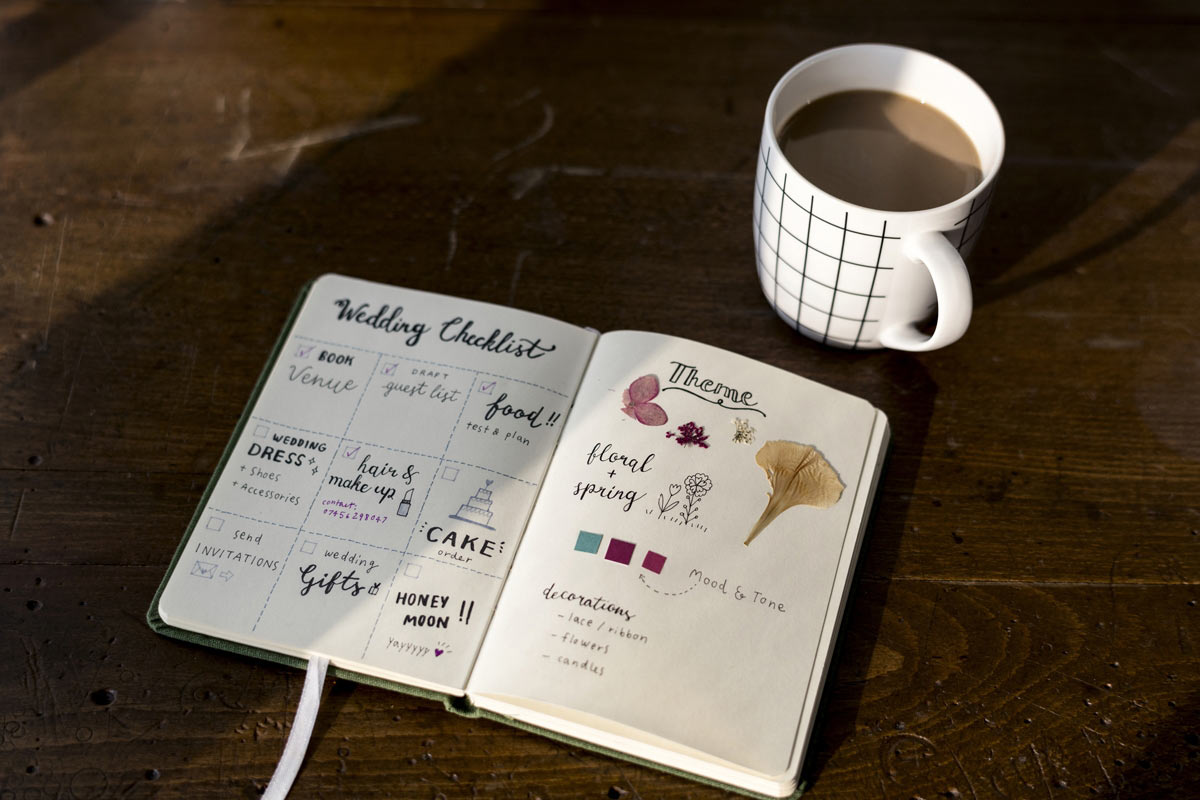 Wedding Planning Cornwall - Speed planning
Planning your wedding in a short timeframe
Can't wait to get married? Wed looks at the pros, cons, and how-tos for planning a wedding on a short timescale, from those in the know
Two people fall in love, they choose a date, they say some vows. Simple, right? Well, for most, weddings take on average anywhere between 10 months and two years to plan. It's no secret that planning can be hectic and time-consuming, and while some couples thrive on the excitement (email threads, shared diaries, Excel spreadsheets!), others find it stressful.
But does it have to be like this? Is it possible to pull together your special day in a fraction of the time, whether it's due to conflicting family schedules, sick relatives, services deployments - or just because you don't want to wait? It certainly is...
Get set
"If you're organised and decisive, planning in a short timeframe can be possible," says wedding planner, Emma Caesar (
emmacaesarweddings.co.uk
). You might have an external issue that provides the 'must be married by' deadline, so use this to your advantage - it's your motivator and countdown clock. Choose a guestimate week for the wedding and figure out what you can spend. What's your true budget? What's your contingency? What are your 'must haves' and 'would likes'?
Booking your venue is probably the most important part of speed-planning, so get this locked in as soon as possible. Write down a shortlist of venues you love, and start contacting them. "You may need to be flexible and keep an open mind if your first choice isn't available," says Emma. Also look out for venues advertising late availability; if you're able to book out of season or midweek, you'll have a better chance at getting the locations you want at a price you can afford.
"Don't get caught out with the legal requirements so talk to your registry office or church as soon as possible," warns Emma. "You may need a marriage licence, a qualifying connection if you are wanting to marry away from where you live and the reading of church banns before the marriage can take place."
Express bookings
Once you've settled on a date, budget and venue, every supplier can be organised - so decide who you want, and find out whether they're available and in budget.
"Some venues have recommended supplier lists, which can save time searching for the right photographer, florist, band and cake maker - they can point you in the direction of trusted and experienced suppliers," says Emma. "Your venue may have in-house catering options too, which could save you time booking outside caterers and gives you less wedmin to deal with!"
Assume you won't be able to get everything you want - but figure out what you need to be happy. Photographers might be a bit of a struggle for a Saturday wedding, but often if you have your heart set on one who's already booked, they'll be able to recommend someone else who has a similar style. For hair and make-up, try to book in trials; or if you're feeling brave and don't have time for this, ask your friends who they used for their weddings, and trust them!
Speedy stationery
Get those invitations sent out as soon as you can. Cards, wedding website, Paperless Post - choose whatever system works for you, just make sure people know as soon as possible.
"Create your own invitations quickly using an online invitation template which have lots of beautiful designs to choose from," suggests Emma. "Or an 'off the shelf' design from a stationer can save time and also be used throughout the rest of the on-the-day stationery such as menus, the table plan, order of service and order of the day."
Remember to set a cut-off date for RSVPs - you may have a stressful few weeks ahead of you, so don't let fluctuating attendee numbers add to it!
Fast fashion
For dresses and suits, you may be lucky and just pick straight off the peg. Do bear in mind that hire suits will take a week or so to be ordered in, and dresses in normal circumstances can take in the region of six months to arrive. So get the ball rolling. If you let the team at the shops know your deadlines, they may be able to move things more quickly.
For bridesmaids, again, you may find perfect dresses off the peg at a local bridal shop; if not, try the high street. Consider going for mismatched dresses so each of your maids can find something that suits their body shape and taste. If it makes things easier, send your bridesmaids out together (or the one whose judgement you most trust) and they can message photos for you to decide from.
"Both my bridesmaids were travelling in Australia so we weren't all going to be together for much time before the wedding," says bride Sarah. "They went bridesmaid dress shopping, sent me pictures on Whatsapp overnight, then went back the next day to buy the chosen gowns. They loved them, I loved them, they fitted - and there was no chance of anyone else rocking up in the high street dress, as they were from another country!"
Divide and conquer
"If you don't have time yourself to speak to or visit suppliers, consider a wedding planner who can cover everything for you, from sourcing and managing suppliers to arranging your cake tasting and styling the day itself, leaving you free to enjoy the journey," says Emma.
Try to remember that there are at least two of you who have a vested interest in planning the day (hopefully more if you've got a keen mum or bridesmaid) so split things up. Though it may be a tad stressful, there is a certain romance in working as a team to get your special day organised. So write a to-do list - including everything from DIY details, suppliers to pay and the RSVP list to honeymoon research and wedding favours - and unless you've always dreamed of shouldering weeks of planning all on your own, split them up evenly!

MEET THE SPEED DEMONS!
These couples know what it's like to plan a wedding quickly...

AIMEE AND TOPHER
Engagement to wedding: 3 months
"We met at Blaze Church in Newquay in February 2018. Aimee was invited to a lunch I was attending; she was a doctor and I was a soldier, and we talked about my pinky I'd broken playing rugby, and joked about me needing a full-time medic by my side. After a lunch and walk with friends, she just knew she had fallen for me. So we dated, long distance, and fell in love very quickly. I changed my leave to get back and see her as much as possible, and all my plans from that day changed. We realised we wanted the same things in life, shared the same morals, same faith, same life goals. Marriage was a part of what we both wanted in life, and we wanted to share our lives with each other.
We decided to get married in a short timeframe as we wanted to start our lives. As early as July we were discussing our wedding and putting plans in place - the photographer, the venue and the church. In August I met her family and got permission, and later that month I proposed on the beach in Perranporth as the sun set. The same beach we shared our first kiss, our first 'I love you'.
For us it was simple - we didn't want to wait, we wanted to live together and start our lives together and we wanted to do this with marriage. It was the biggest commitment and covenant we could make in front of our friends, family and God.
Planning a day within a short timeframe makes the day easier - yes, there is a time stress, but you are able to relax more with the decisions because if you can't get it, you can't have it. I'm very grateful to my best man Joel, who stood by me and made every decision easy.
My advice for speed planning a wedding is, firstly, make sure everyone you really want to be there can be there. It's heartbreaking when people you love can't make it as it's too short notice (but don't change all your plans for them, as you can't please everyone). Secondly, marriage is a journey, an adventure. It's something you will never be ready for, but I knew Aimee was this person for me."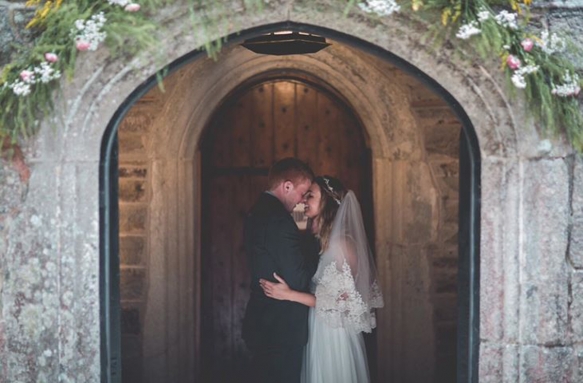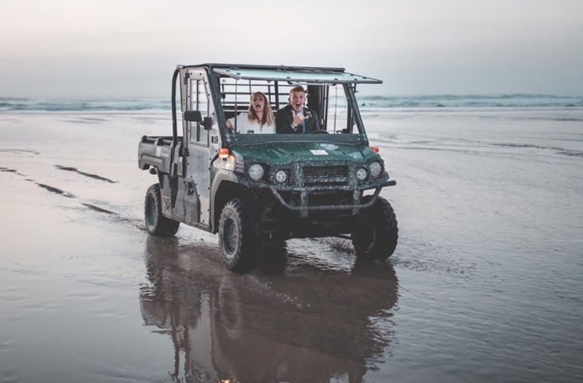 Thomas Frost Photography

JO AND ADAM
Engagement to wedding: 4 months
"Adam and I met in 1996, when we were eight years old. We got together in November 2013, and five years later got engaged. I always told him I wanted a short engagement - but 15 weeks was shorter than expected! We had a small budget and decided to just go for it! Our wedding took place in April 2019. We had a three-course meal, beautiful flowers, a singer and an ice cream van, and I arrived in a red VW campervan. We totally love pugs - we have three of our own - so we had a surprise pug hidden in the cake! I didn't find that there were many disadvantages to getting married quickly - everything we wanted we had. My dress was 'off the rack' and had to be altered, but that wasn't an issue. The major advantage is we had no time to faff about and didn't have time to get overwhelmed... And the wedding itself was great!"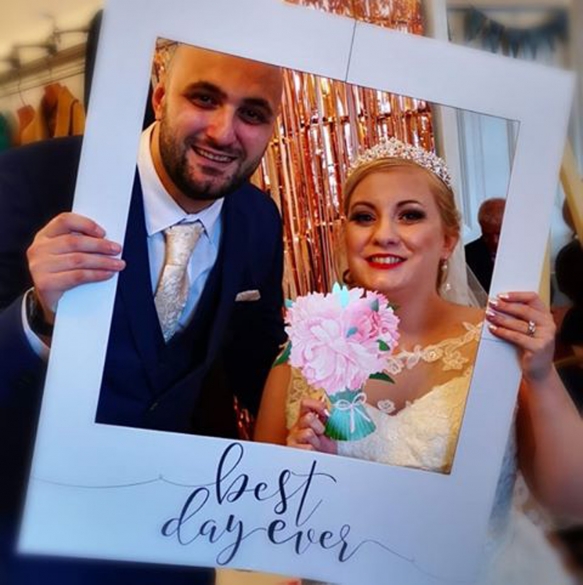 KIM AND MATT
Engagement to wedding: 6 months
"Matt proposed to me just before Christmas 2017. We knew Tredudwell Manor was the venue for us, and they had availability for the following June. We were so excited to get married we booked it! A six-month timeframe comes with its challenges. Some compromises had to be made; you have to have an open mind and understand that some details may be different to what you'd originally wanted. However, we found very good alternatives and do not look back on them as a negative. Although there was increased pressure to find my dress in good time, with eager planning and quick decision-making I got my dream dress. As we were constantly planning and booking wedding details, it felt like we were in a continuous wedding bubble, and our excitement didn't fade right up until the day. We both felt like our wedding was a dream come true, and if somebody asked us to plan it in six months again, we wouldn't hesitate or change anything about our day!"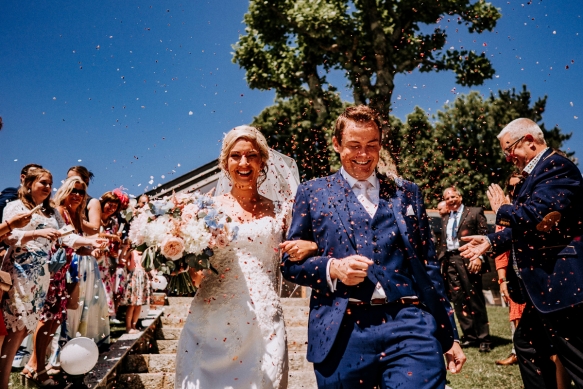 Dan Ward Photography

LINDSAY & ANDREW
Engagement to wedding: 6 months
"I've known Andrew since I was 15 and he was 19. We decided on a short engagement because we've been together for so long we didn't see the need to hang around! I'm big on doing research and Andrew is super decisive! We've been really focused and made choices based on if suppliers 'get' what we mean and understand us. Doing the major booking and decision-making within a month of getting engaged, we had everything sorted before anyone realised we were planning - consequently we avoided any unwanted input. When it came to dress shopping, I was told that I was cutting the time a bit tight. However, I ordered my dress from a shop in February and it is being fitted in time for our wedding. Being decisive has helped us have a clear vision of what we want our day to be like and at each step it has felt attainable and like we are in control... We haven't wanted to change our minds on anything so far!"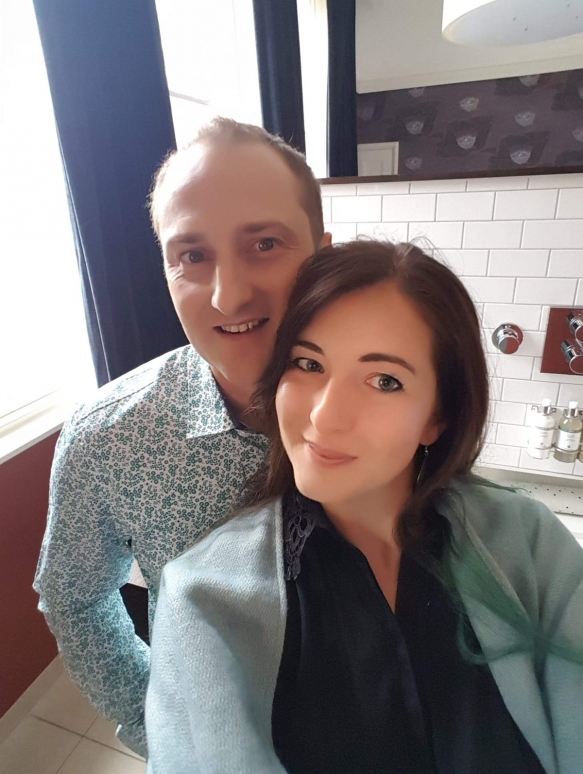 words Chris Wasey
Copyright Wed magazine 2019
Wed

Directory

All you need from the finest wedding suppliers in Cornwall and Devon