---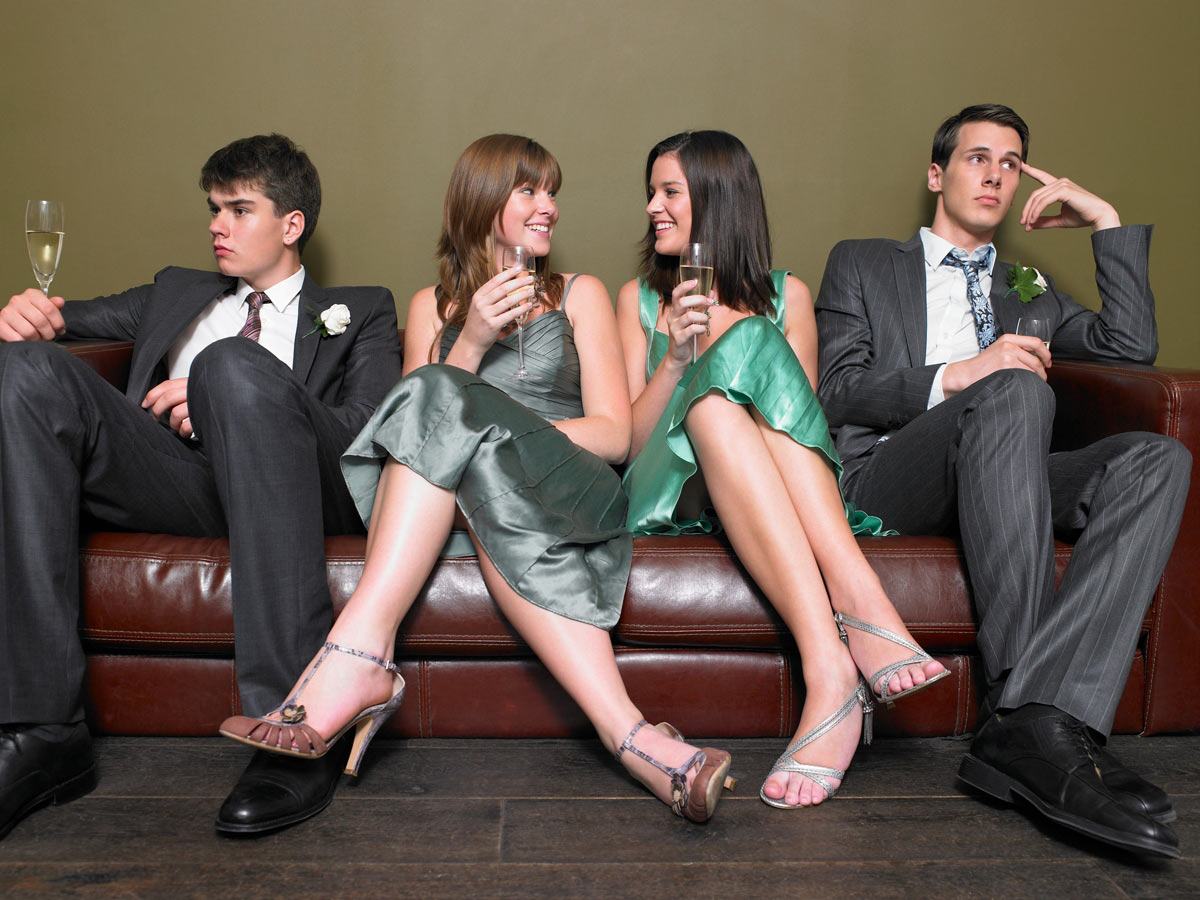 Wedding Guest Lists - Be My Guest
How to navigate awkward wedding guests
In light of the Duchess of Sussex's family fall-outs, we look at how to navigate those guests who may be a little awkward on the big day
Meghan Markle has the megawatt smile that says she loves life with her Prince Charming - and why wouldn't she? Her story reaffirms every little girl's dream: that magical, fairytale-worthy Happy Ever After. The stuff that dreams are made of.

Except while thousands of people across the globe were waving their Union Jacks for the happy couple, there was one very obvious omission from Meghan and Harry's big day: Meghan's father. While we don't know the exact circumstances surrounding his no-show, what we do know is that the relationship between father and daughter is strained - which we know courtesy of her somewhat-disgruntled half-sister's tweets.
There's no getting around it: families can be complicated. So what happens when some of your wedding guests are a little tricky on the day, if tensions are taut or even if rows break out?

Relatively speaking...
Nobody likes to think any of their guests would be anything other than deliriously happy on their wedding day, but the reality is that mums, dads, step-parents and siblings of every stature can all come unstuck when it comes to other people's big days. Olly Murs and his twin brother famously fell out because the singer attended the semi-final of 'The X Factor' instead of his brother's wedding day. Ouch. Some things, sadly, can't be anticipated, and so it's best to be prepared for the unexpected. Sometimes a last minute curveball comes in from the left, so try to remember that there is life outside your wedding day and, as painful as it might be, accept any guest mishaps with dignity, grace and a big dollop of understanding. This will limit marring any future relations and, remember, if a family member suddenly drops out of your big day, there are still ways to try and include them. Sweeten any bitterness with generosity and a touching gesture - suggest broadcasting and sharing your ceremony via a live streaming service, for example, so that any guests who can't attend in person can still witness your special day.
On-the-day guest gaffs such as siblings who hit the bar a bit too early or recent divorcees who are begrudging being at your bash can upset the apple cart too, so navigate through these with distraction, distraction, distraction. Charming maids of honour or wily wedding planners can be well placed to flatter anyone who seems to be playing the Wedding Grinch, so you should soon see any frowns turned upside down.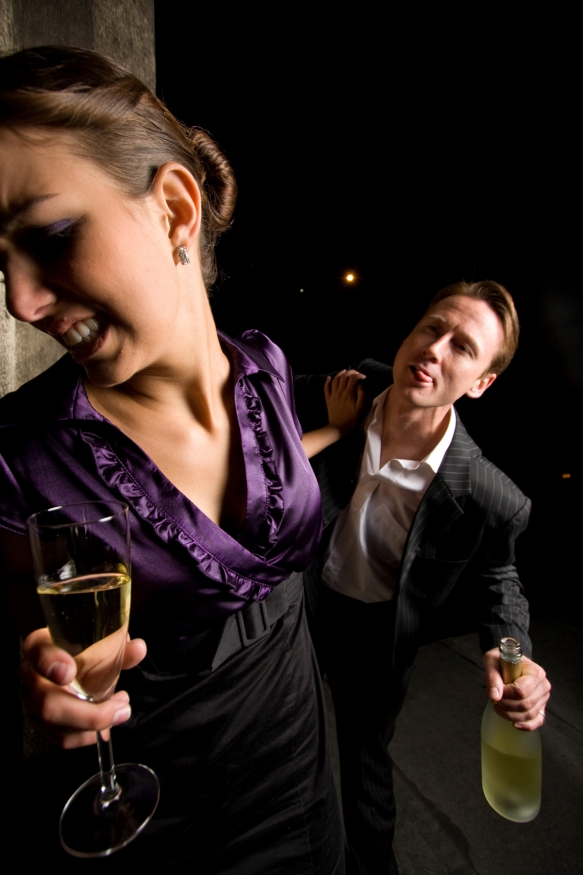 Fussy friends
Friendships, no matter how long-standing, can be pushed to the limit if one side isn't playing ball. Finicky or critical friends are hard guests to please so make sure they are placed on a table with excellent conversationalists, diplomatic types or someone with a raucous sense of humour to deflect any awkwardness or tension. A good idea is also to nominate a go-to person for any on-the-day niggles that might come up from any hard-to-please types. Whether it's a wedding planner or a tactful family member, if there's someone who can deflect anyone in panic mode, it'll reassure them and you. A friend of recent bride Amelia's almost ruined her big day by becoming overwhelmingly jealous. "It was completely out of character," says Amelia, "and took us all by surprise." The friend failed to acknowledge the star of the show was, of course, the bride, and tried to upstage her all day culminating in a drunken lunge at the microphone during the speeches. "Unfortunately she had recently separated with her fiance and our wedding day proved too much for her," says Amelia. But it was nothing that couldn't be resolved with a gallant best man stepping in to save the day and rescue her from further embarrassment by swapping the wine for water.
Distant dealings
Recent bride Isla tells us she had to tell her family her wedding wouldn't be taking place in the school holidays, on account of costs. But that ruled out family who lived abroad and couldn't afford to pay for flights or take their children out of school in term time. "The way we saw it, someone had to pay - either us when our venue was at its most expensive, or some of our guests," says Isla. That's hard to articulate on the invitations though. "Unfortunately it upset my sister and meant that she came without the rest of her family, but we had to stick to our guns."
Our advice? When you're deciding on the details, set your boundaries early. It's not always best to give people a heads-up in advance or open up the chat for discussion, as that's when opinions are formed and your guests can start to dictate decisions. If your guests are given a choice, you might find yourself being persuaded towards certain people's preferences, which makes it hard to stick to your preferred plan. An invitation is, after all, that: a request of someone's presence. It's not a group decision across a broad range of family members on when would be the best time for everyone. "My sister made a few grumbles on the day about how much her children who have loved to have been there," says Isla. "So we FaceTimed them, and my husband and I went to see them as newly-weds en route to our honeymoon destination."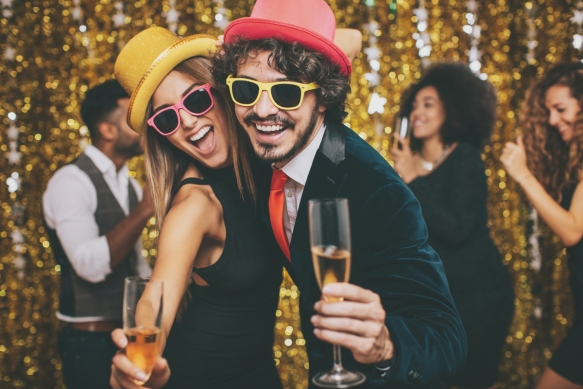 Particular partners
Latest squeezes can make for dicey guests if you've only met them once, or never before. But it's hard to leave friends' partners out of the equation. And if there's a right-hand man/woman you're unsure of, or downright dislike, the boundaries can be tricky. If you really don't want them there on the day, problem partners can be avoided by letting your guest know that due to size and budget constraints, you cannot include a plus-one for everyone. You could, however, organise an informal pub night after the wedding, where any irksome guests will be more manageable and less worrisome. The noise of your local should drown out any irritating chat!
Similarly, bride Kristina had to make the tricky decision to invite her auntie but not her uncle to her big day. "They have been estranged for years, and sadly my uncle cannot be in the same room as my auntie," she explains. "We didn't want our wedding day to be the backdrop for a bust-up!" So what was her ingenious solution? They took the wedding to their uncle! "It wasn't easy but we decided to visit him the weekend beforehand and take the order of service, some flowers, cupcakes, a bottle of fizz and photographs from our engagement shoot, to make him feel a part of the day." The result? His relief was palpable. "He told us later, after a few champagnes, he'd been worrying about it for months, so we had actually helped him out by eliminating him from our guest list."
words Elizabeth Chester
Copyright Wed magazine 2019
Wed

Directory

All you need from the finest wedding suppliers in Cornwall and Devon