---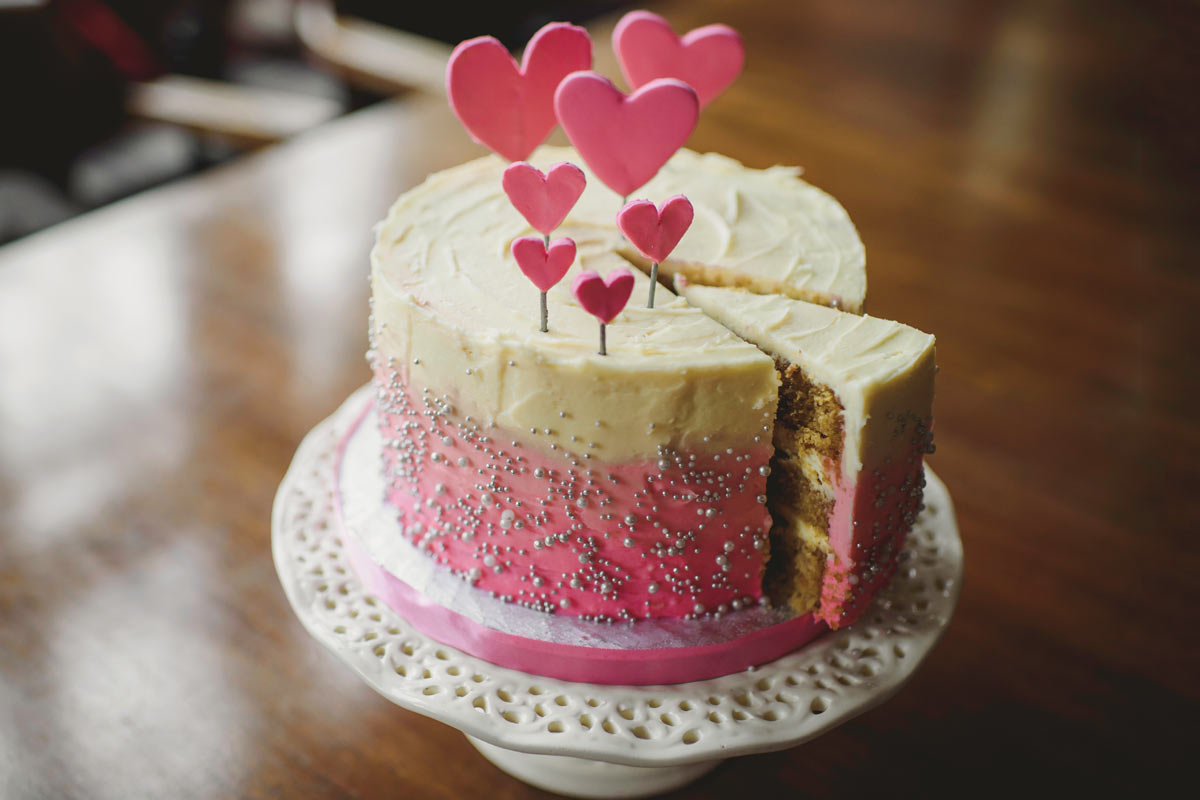 Wedding Cakes in Cornwall and Devon
Designer cake showcase
Prepare to drool! Wed enlists Devon's top cake designers to showcase the most tantalising inspiration for your sweet centrepiece...
Prepare to drool! Wed enlists Devon's top cake designers to showcase the most tantalising inspiration for your sweet centrepiece...

BLOOMING BEAUTIFUL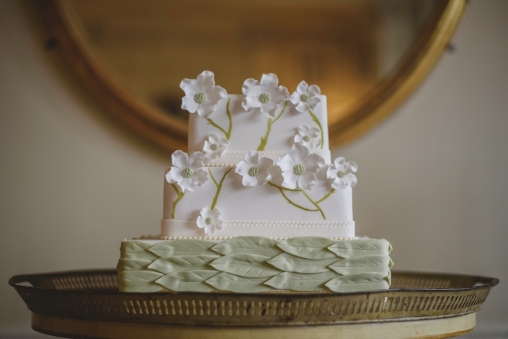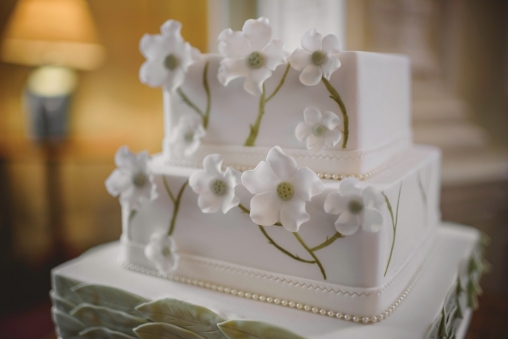 Blending a soft palette with a smattering of dainty sugar flowers, this sleek two-tiered cake exudes elegance.
Cherry Blossom Cakes

OH-SO PRETTY!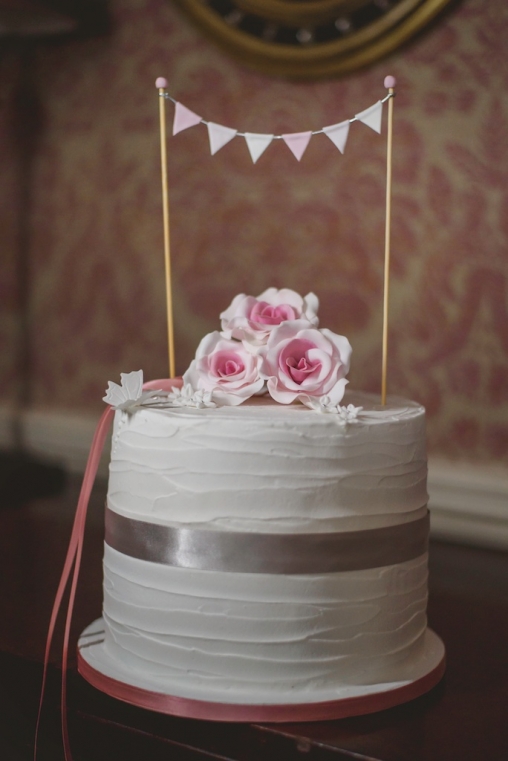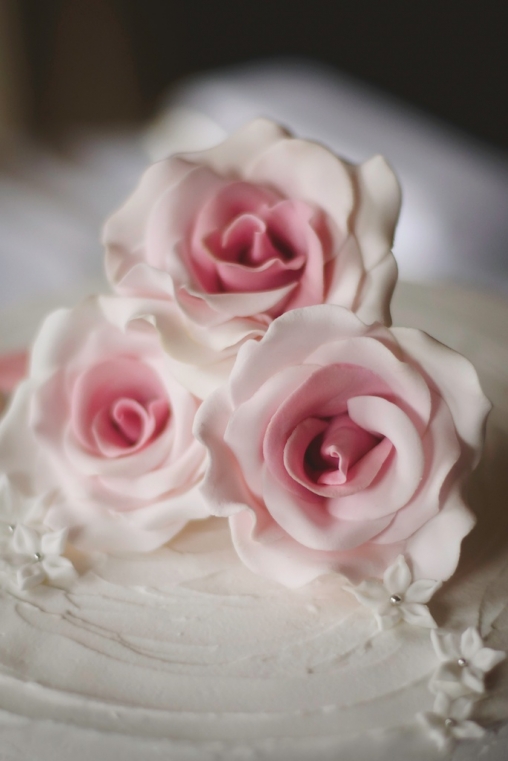 Topped with blush pink roses and miniature bunting, this ivory design is pure prettiness. Just the ticket for a chic country wedding.
Cherry Blossom Cakes

GOLDEN TOUCH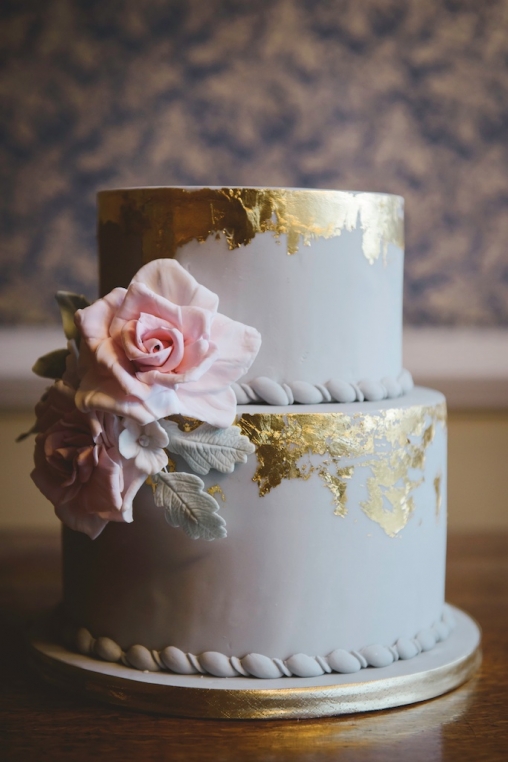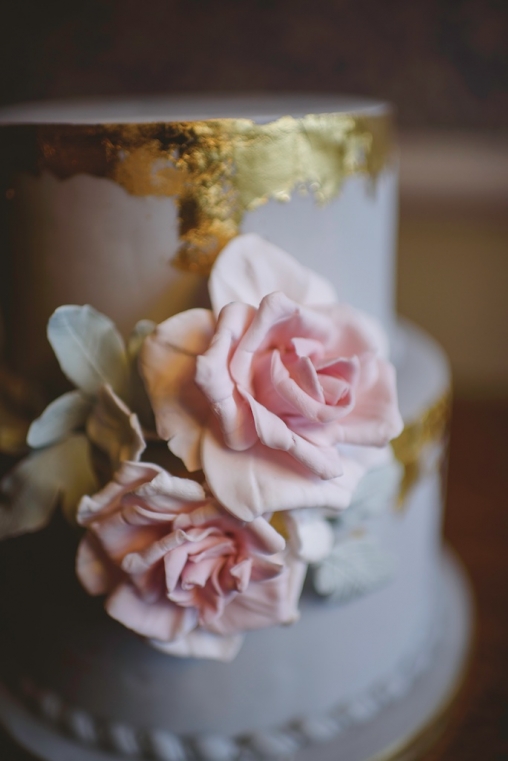 Go for gold with this decadent design, which is embellished with 24-carat gold leaf and a statement rose.
Edible Essence Cake Art

GET CHALKY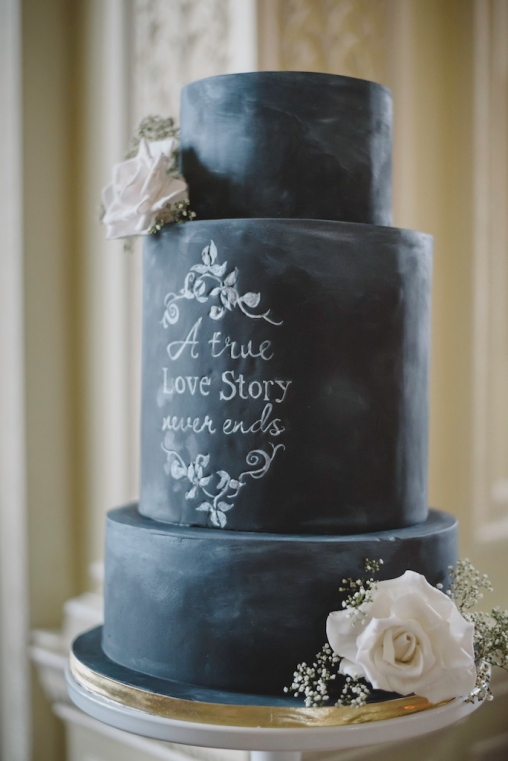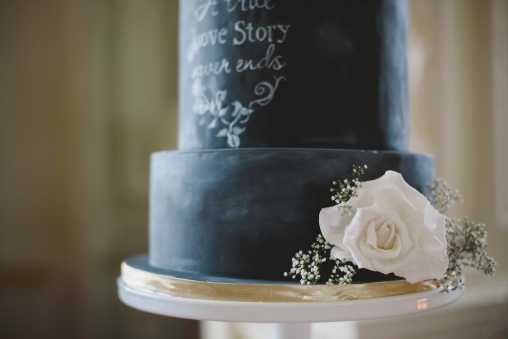 Fun, fabulous and etched with sweetly sentimental words, the chalkboard cake comprises a creative and tasty way of personalising your wedding cake.
Edible Essence Cake Art
FRENCH FANCY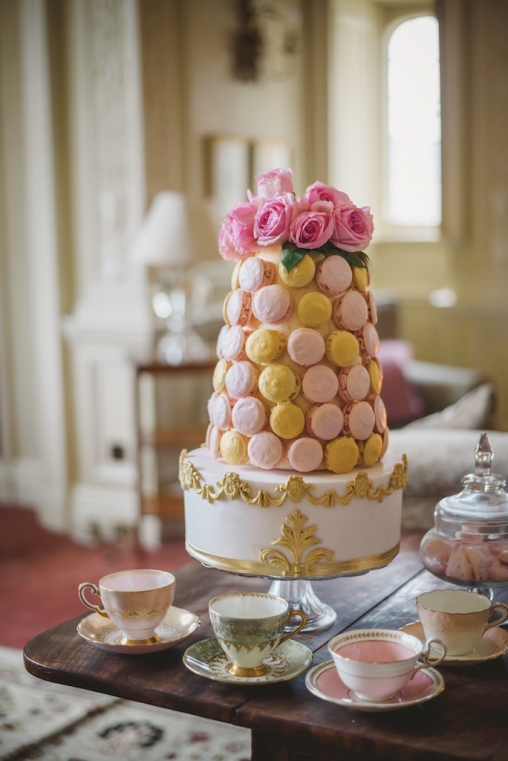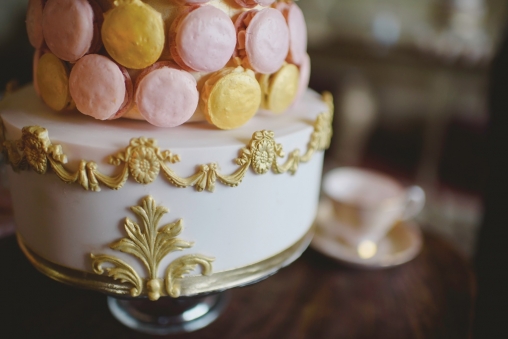 Get stuck into the growing trend for French dessert style centrepieces. Whipping up scenes of Marie Antoinette-esque decadence, this magnificent macaroon tower is a sweetly satisfying choice.
Edible Essence Cake Art

GOLD RUSH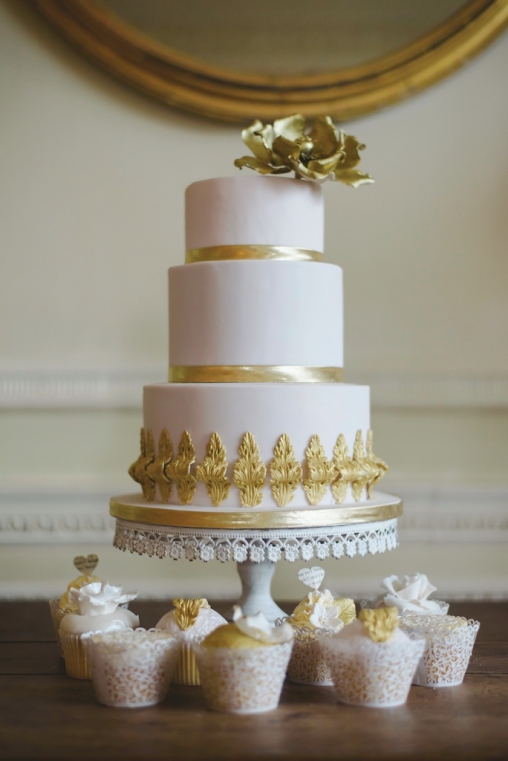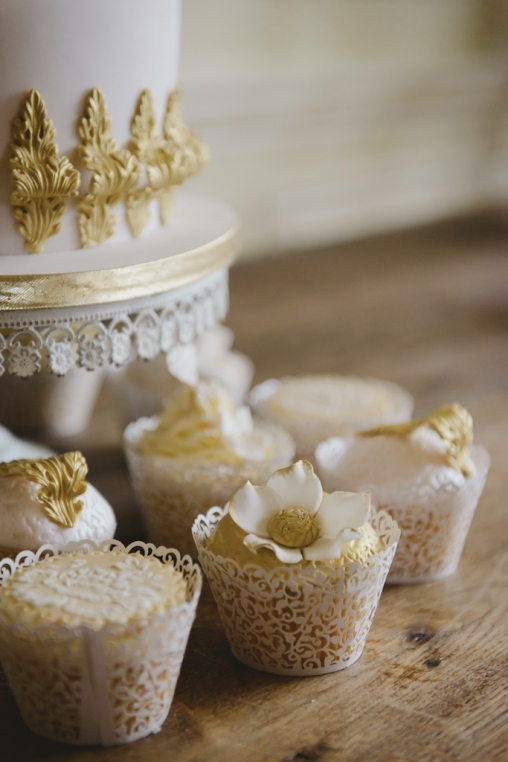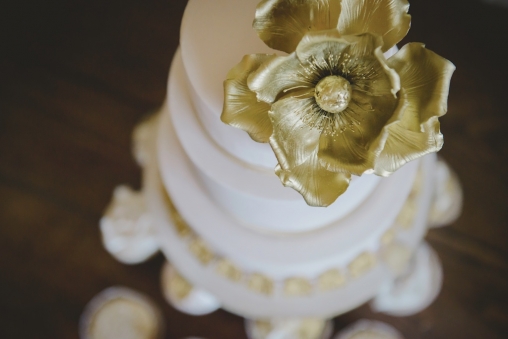 Crowned with a gold flower and ornate trim, this divine design oozes opulence - the perfect sweet statement for a glamorous wedding.
Edible Essence Cake Art

AGE OF ELEGANCE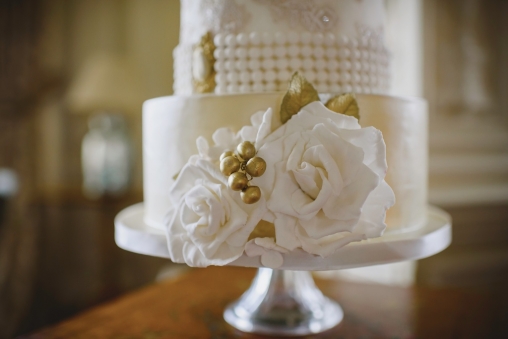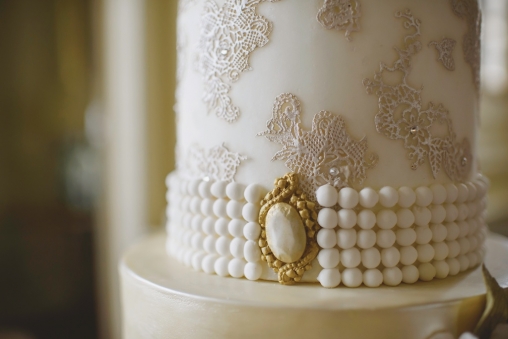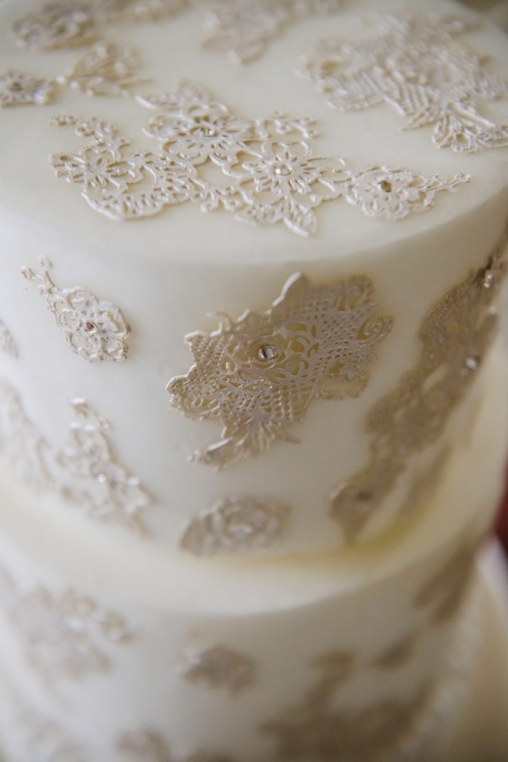 Adorned with silver embellishment, iced pearls and a flower, this gorgeous cake is gorgeous, graceful and a mouthwatering centrepiece for an elegant wedding.
Edible Essence Cake Art

BEDAZZLED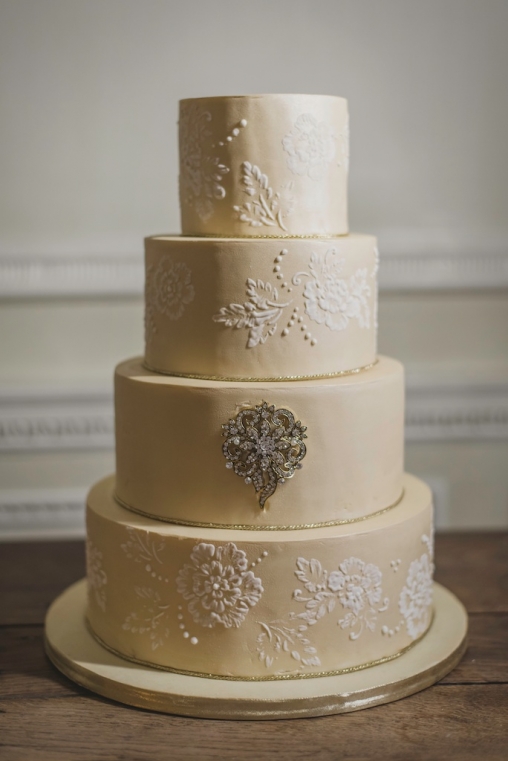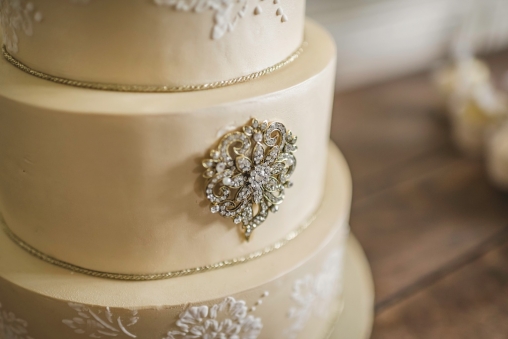 Creamy tier upon creamy tier, delicate lace icing and a glistening jewel at its heart - this divine design spells is pure glamour.
Edible Essence Cake Art

THIS MODERN LOVE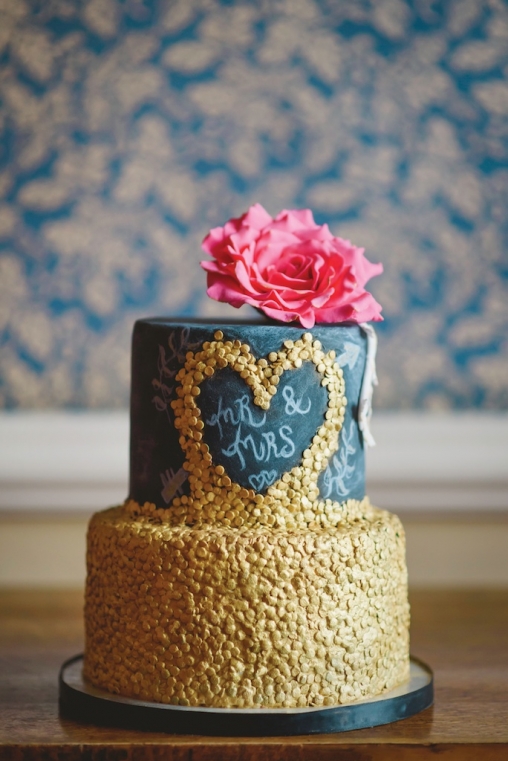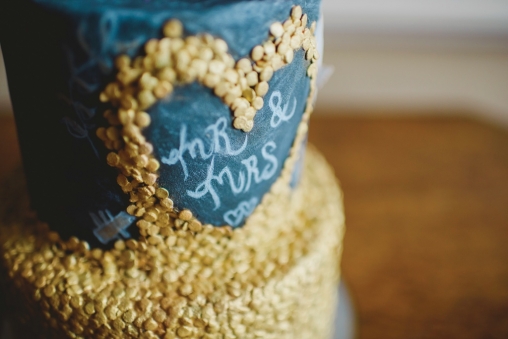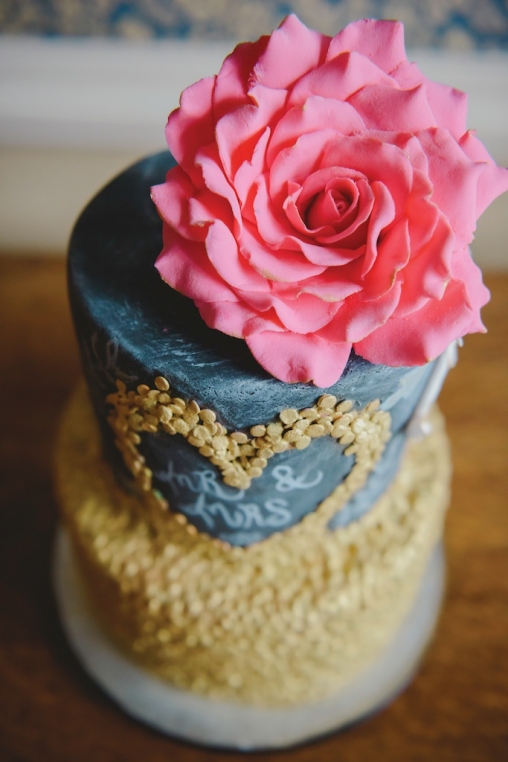 Combining sumptuous gold with a chalkboard tier and statement bloom, this showstopping cake makes for a top-trending talking point.
Mrs M's Cakes

QUEEN OF HEARTS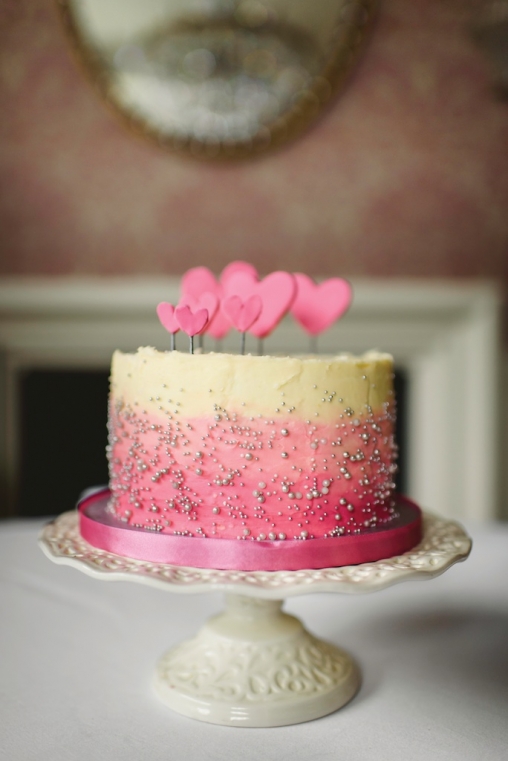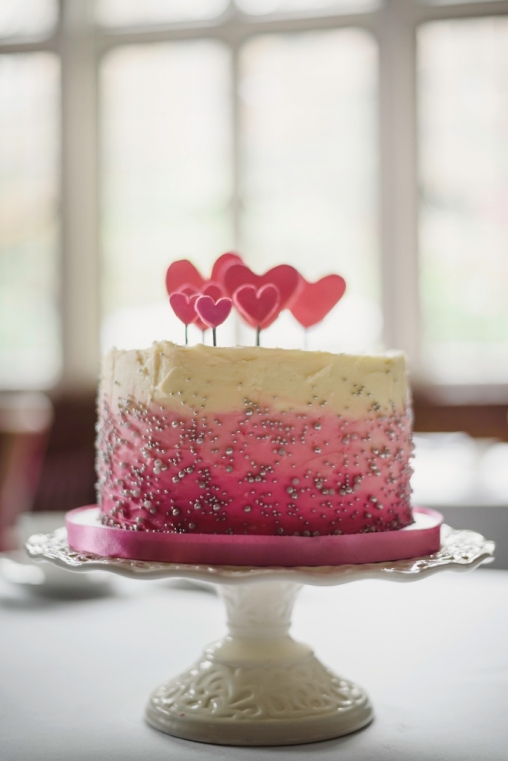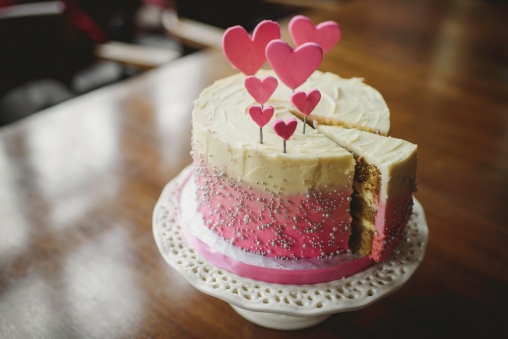 Blend the trends for buttercream and ombre with a dusting of silver and cute heart toppers - and you have one coolly, lip-smacking cake.
Mrs M's Cakes

DIVINE DECADENCE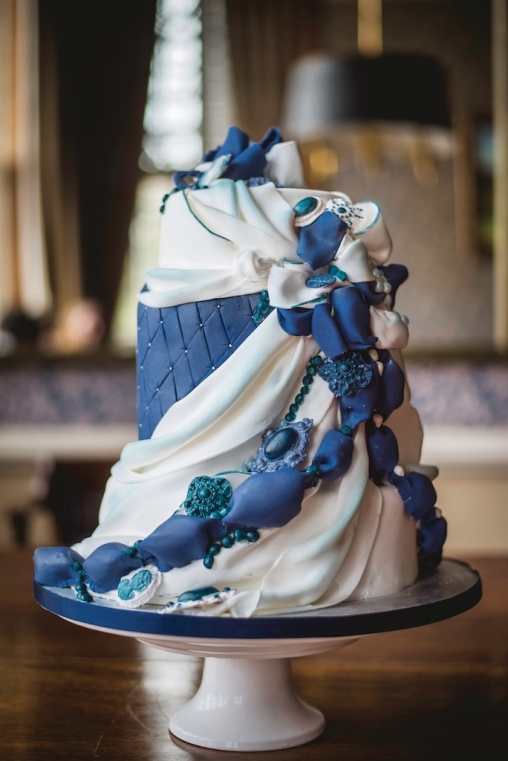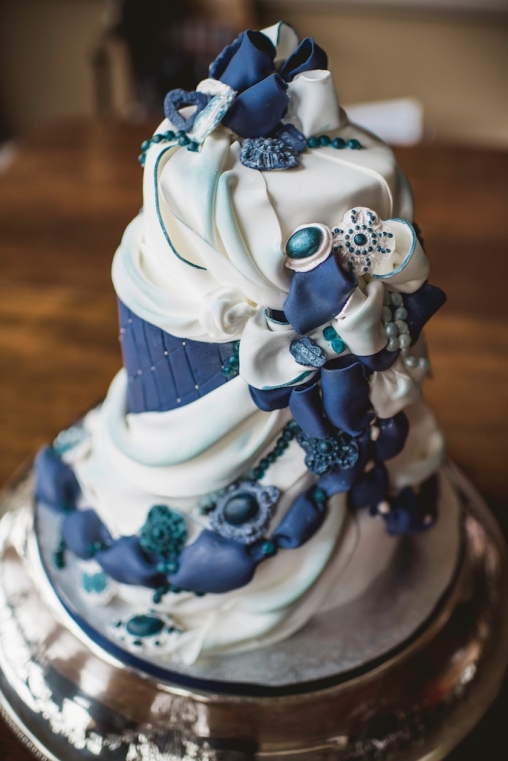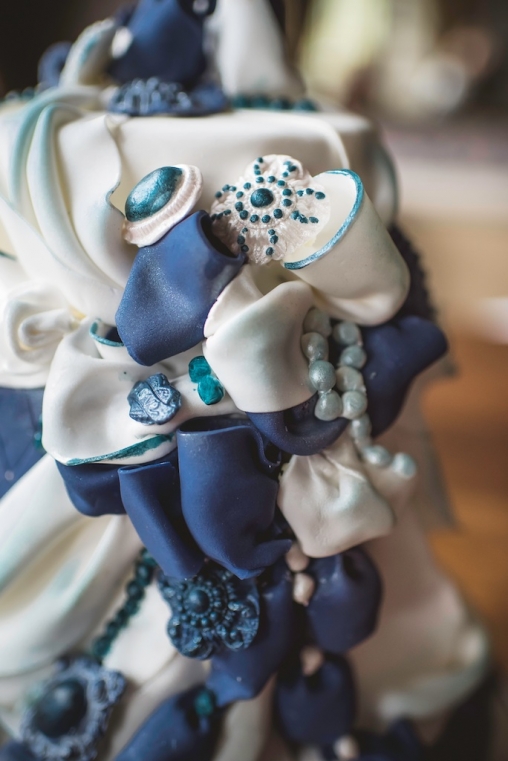 Adorned with jewels, beads and a draping effect, this creative cake is pure delicious decadence. It can even be decorated with casts of your own jewellery for a personal touch.
Mrs M's Cakes

GLITTERATI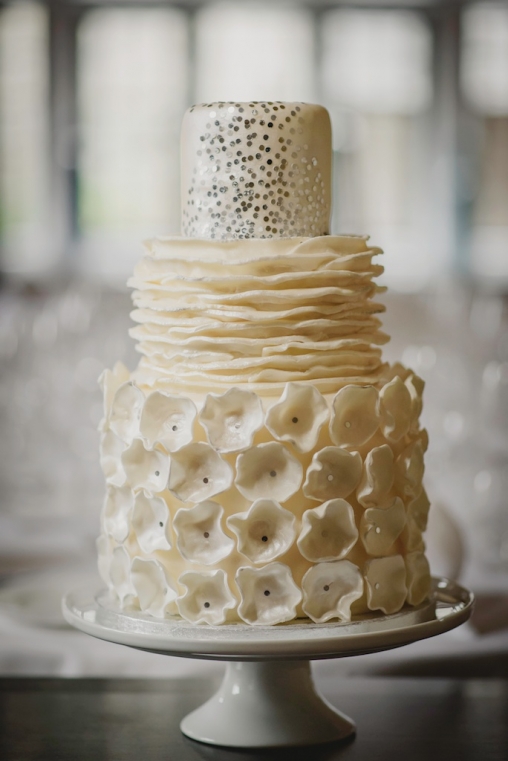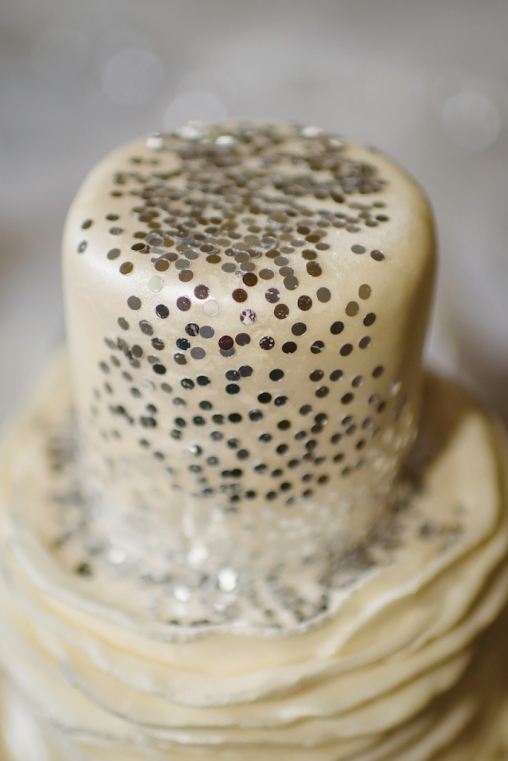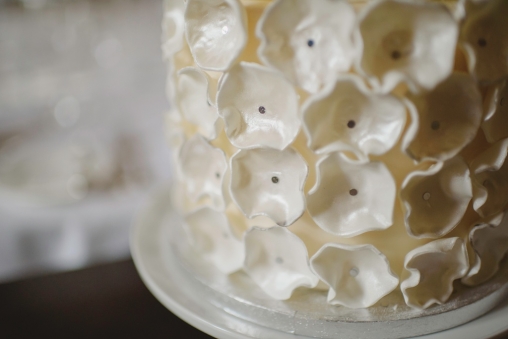 Decorated with a smattering of sequins, the ice white tiers and adornments of this striking design promises twinkly tastiness - perfect for a chic winter wedding.
Poshcakes
CHERRY ON THE TOP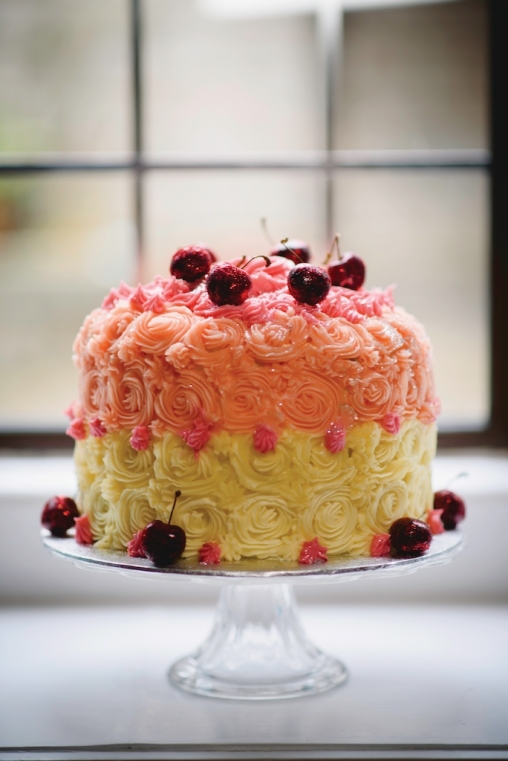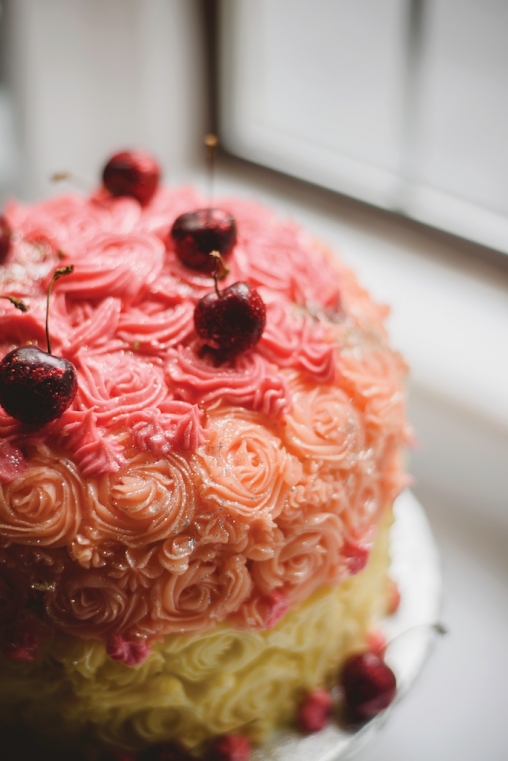 Cloaked with swirls of buttercream, a pink ombre effect and glittery cherries, this moreish cake is too gorgeous for words!
Poshcakes

LOVE BITES
Take your pick from these sweetly tantalising trends
Do me a flavour.
"Brides are opting for bolder flavour combinations. Red velvet, coconut, hummingbird, sticky toffee, white chocolate and cinnamon cakes are all becoming favourites," advises Helen Moore of Mrs M's Cakes. "Delicately scented cakes using vintage floral flavours including rosewater, violet, lavender and elderflower, combined with citrus or summer fruit preserves, are amongst the new cake flavours," advises Jenny from Edible Essence Cake Art. "Cakes infused with earl grey are perfect for an afternoon tea wedding breakfast, while sponge drizzled with champagne syrup and layered with strawberry preserve and champagne buttercream is sure to tantalise your guests."

Patisserie pretty
. "French influenced desserts are taking centre stage; macaroon towers, croquembouche, cheeseboards and bridal doughnut mountains will be seen at many weddings in 2015," says Jenny. "French dessert-style treats are entering the cake arena as a key trend," agrees Tracy Edwards of Blue Fizz Events (bluefizzevents.co.uk). "Add a twist by filling choux buns with interesting flavours and creating macaroons in fabulous colours."
Get chalky
. "The vintage trend is developing into a bolder and bigger statement such as the new vintage style chalkboard cakes which are different and provide a showstopping talking point," says Helen. "The chalkboard cake is the new cake 'on the block'," agrees Tracy. "It might be a graffiti style cake, a chalkboard plate and backdrop behind the cake or a painted design on the cake with white edible paint for a quirky and fun statement." Jenny adds: "It's perfect for a rustic country wedding. Personalised chalkboard signage accompanied with botanical flowers creates a unique, whimsical touch."

All that glitters
. "Add a dash of dramatic brilliance for the ultimate statement. Edible sequins in gold, vintage silver or dusky pink can add a fabulous wow factor," advises Tracy. "The gold and silver metallic cakes are very big," continues Yvonne Lister of Cherry Blossom Cakes. "A small amount of flowers or patterns makes for a very art deco look, but it is also a great way to incorporate a seaside theme or a more classically styled look."

In bloom.
"There's an emerging trend in traditional sugar floral arrangements, incorporating classic roses, dahlias, peonies and anemones," says Jenny. "These look beautiful alone as statement flowers or alongside sugar garden flowers such as sweet peas, cherry blossoms, freesias and lavender. Set them against 24ct gold or silver edible leaf to create a magnificent centrepiece."
Decadent detail.
"Fondant frills and ruffles add a beautifully feminine touch as they mirror the folds, rosettes and ruffles of many wedding gowns," comments Tracy. "Ruffle and sequin designs as well as the new edible wafer paper flowers are featuring more and more in cake design," agrees Helen. "Think Gatsby inspired touches: draped in pearls, ruffles, pleats and lace, scattered sugar flowers and brooches," says Jenny.

Get naked
. "Naked cakes continue to be popular, particularly for rustic and outdoor weddings," says Tracy. "Adorned in fresh fruit and flowers, these cakes are real showstoppers." Yvonne agrees: "These fit beautifully with the stone walls and country views. Coconut and lime and passion fruit are popular as a flavour for these cakes."
Crazy for cream
. "There's a growing demand for buttercream cakes, especially those with an ombre colour scheme," says Helen. "'Sweeping icing' is very popular. This can be with buttercream or royal icing and works well for outdoor or garden party weddings," adds Yvonne.

Dressed to impress
. "Keeping with the rustic feel, the new naked cake is the 'half dressed cake'," comments Jenny. "Think layers of flavoursome sponge with a thin translucent buttercream coating and adorned with fresh flowers and lace to create a more glammed-up version of the naked cake."
Tier of joy
. "The single tier cake is growing more popular," comments Yvonne. "These are great for intimate weddings where the bride and groom don't want a big cake but still want a 'cutting cake' or just a beautiful focal point. They are usually very delicate with a large flower or intricate beading and lace work."
Location Bovey Castle
www.boveycastle.com
Photography Keith Riley Photography
www.keithriley.co.uk
Cherry Blossom Cakes
www.cherryblossom-cakes.co.uk
Edible Essence Cake Art
www.edibleessencecakeart.com
Mrs M's Cakes
www.mrsmscakes.co.uk
Poshcakes
www.lindyadamsfoster.co.uk
words
Rebecca Matthews
photography Keith Riley
Copyright Wed magazine 2015
Wed

Directory

All you need from the finest wedding suppliers in Cornwall and Devon