---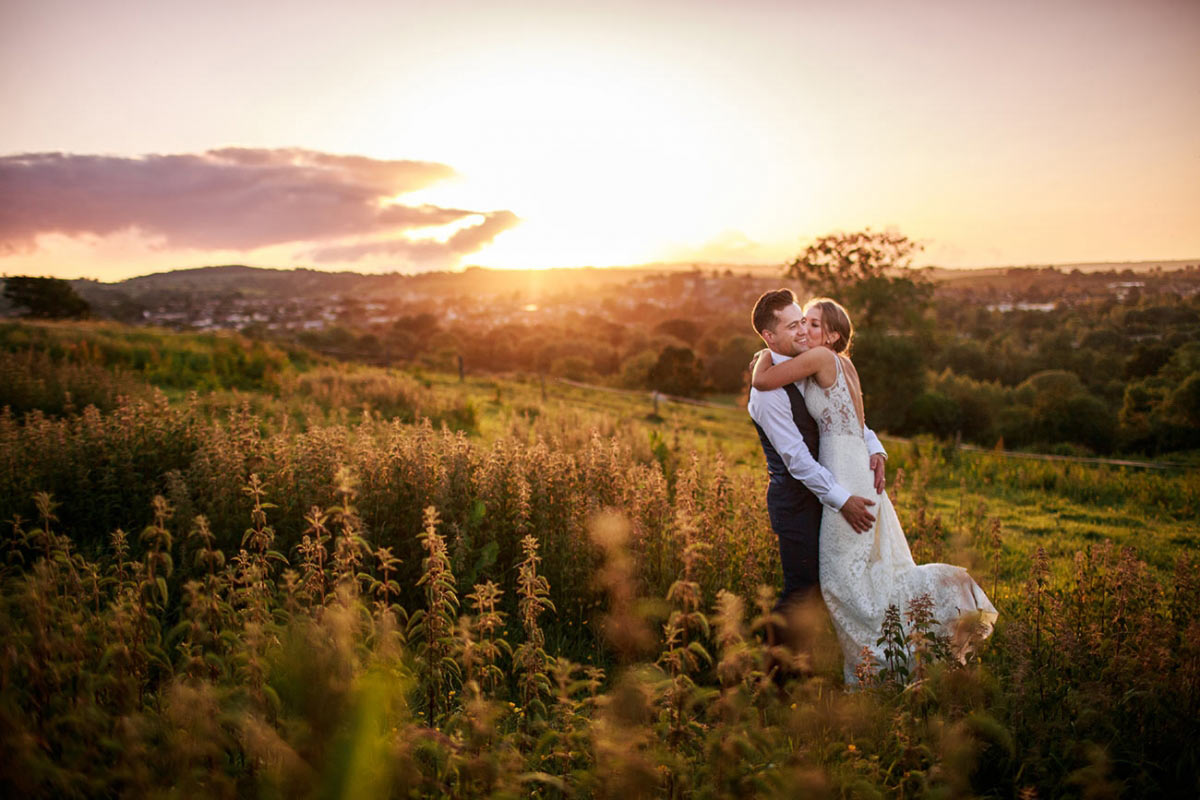 Wedding at Upton Barn & Walled Garden, Devon
Sunshine on a Rainy Day
Megan and Billy's beautiful rustic wedding at Upton Barn & Walled Garden
"We met on a night out in our hometown of Tavistock," says Megan of her and Billy's chance first meeting. "Billy was living in Newcastle at the time and, following a year of a long distance relationship, I made the big move up north!"
"We had booked to go away for the weekend, staying at The Lord Crewe Arms in Northumberland. Despite it being March there was heavy snow, ('The Beast from the East') which meant we were well and truly snowed in," Megan says, recalling her weather-stricken proposal. "This seemed to make it even more special, romantic and memorable. It was the most perfect weekend."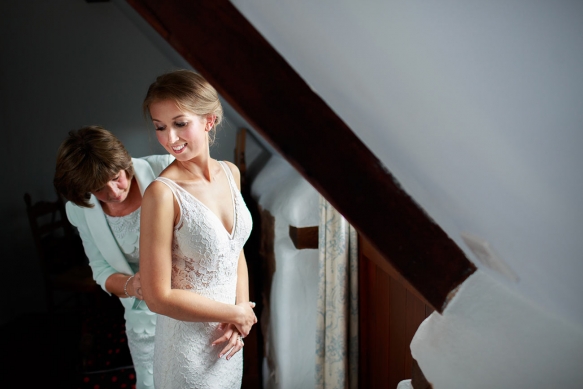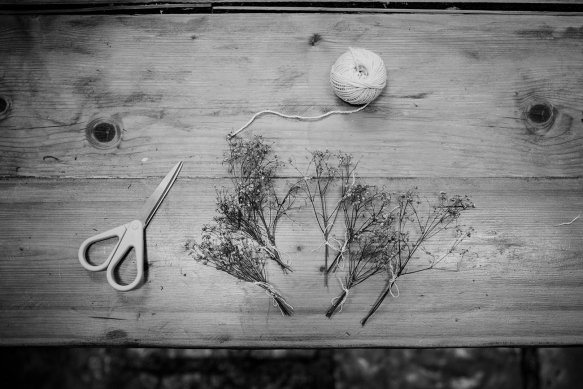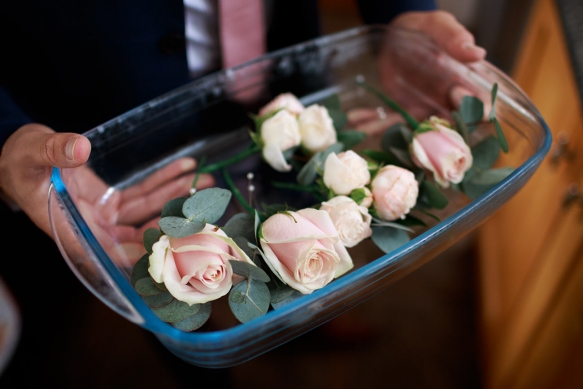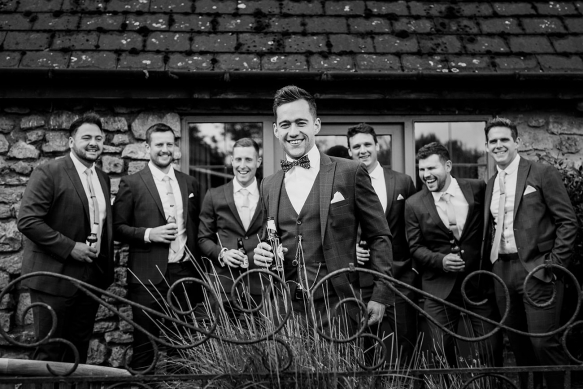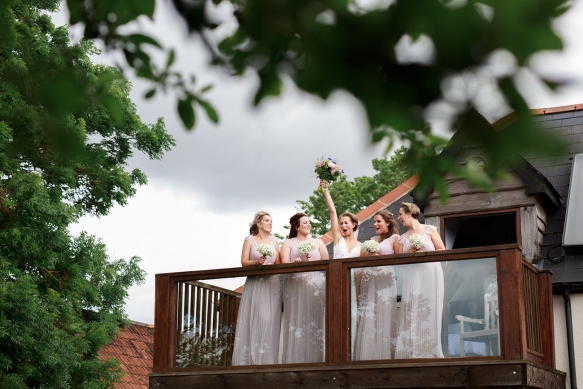 Upton Barn and Walled Garden provided the beautiful backdrop as well as the inspiration for Megan and Billy's rustic themed celebrations, where every detail effortlessly carried the aesthetic, from the pretty colour-pop blooms to the wooden signage, bunting and semi-naked cake topped with petals.
"There was torrential rain in the build-up to our wedding, which resulted in one of the local pubs getting flooded the night before," reveals Megan. "Although there were heavy showers on the morning of the wedding, the sun miraculously came out just as the ceremony was about to begin and a last minute decision was made to get married outside. The sun continued to shine for the rest of the day!"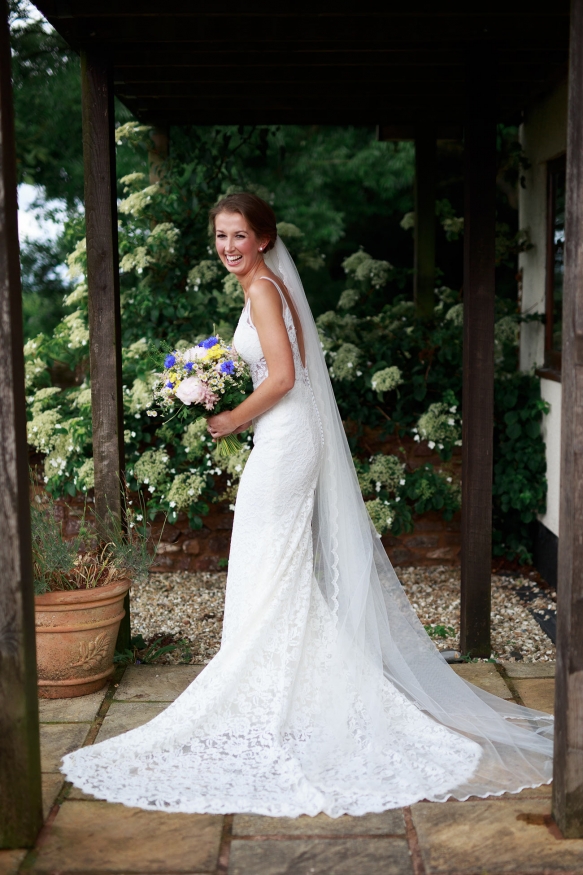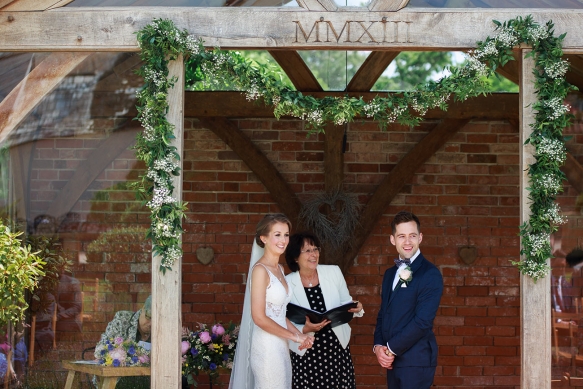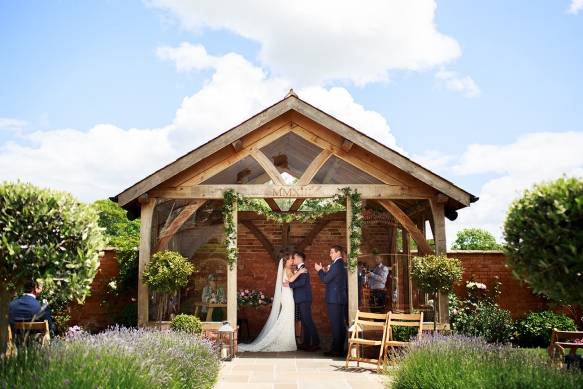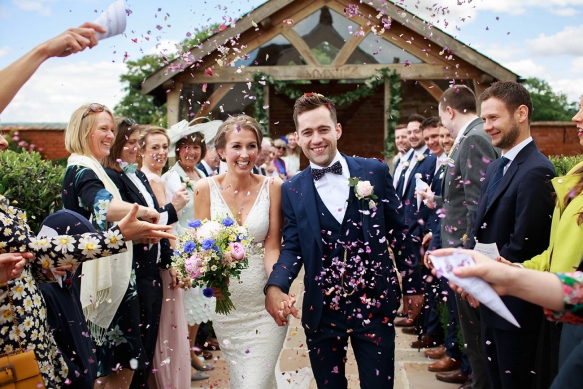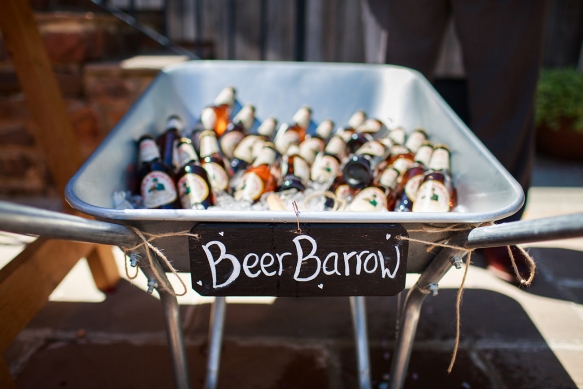 Guests were greeted by the romantic sounds of live cellist Kate Riaz for the al fresco ceremony, after which drinks and canapés were enjoyed alongside a variety of lawn games in the sunshine.
The wedding breakfast was a three-course feast comprising sharing platters of ham hock, scotch eggs, baked camembert and pickled summer vegetables followed by smoked beef brisket burger and decadent sharing boards of crème brûlées, raspberry meringues, fresh raspberries and whipped honey mascarpone.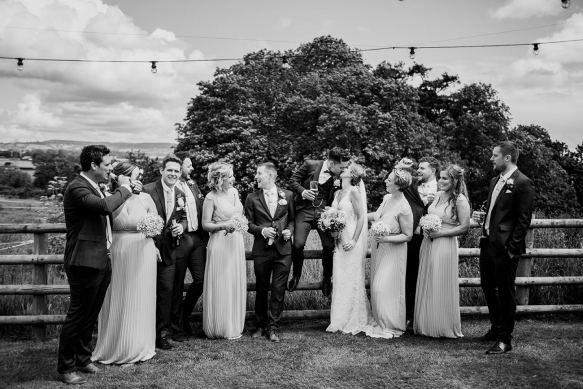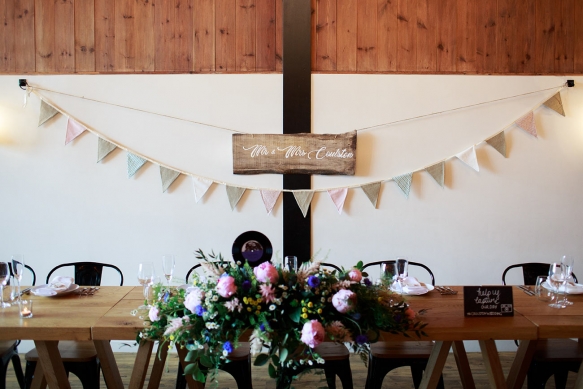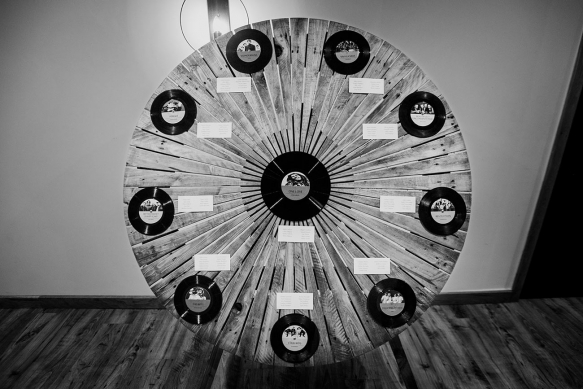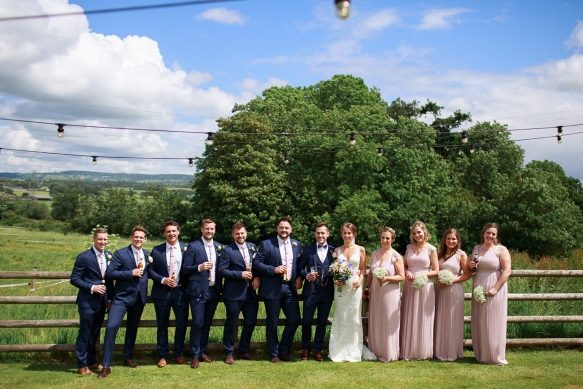 A post-dinner acoustic set by Jem Tyler gave guests a chance to relish some ambient downtime ahead of the first dance and live band The Shuffle Set who kick-started the party with their fantastically energetic performance.
A pit stop with pizzas and a cheese cake refuelled revellers before the band's second set continued the party vibe, with sparklers later forming part of the magical evening's crowd-pleasing mix.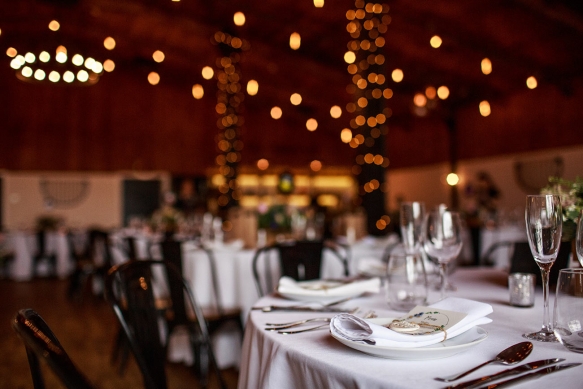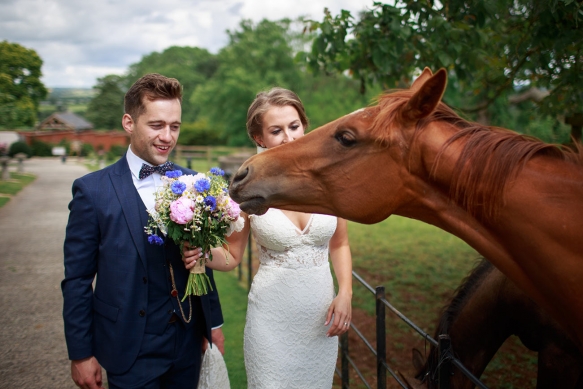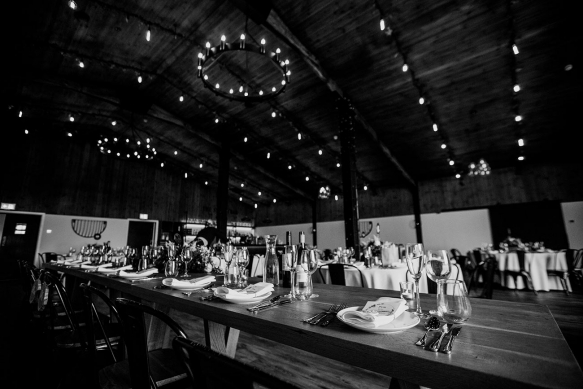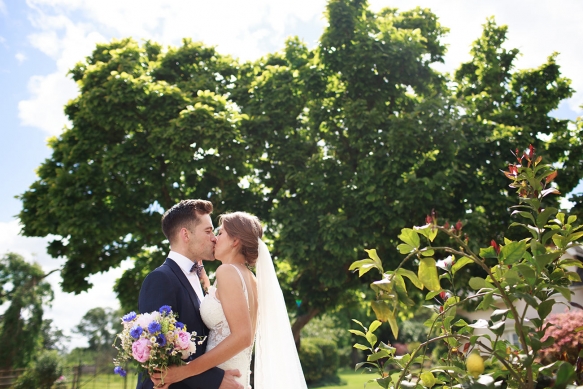 "En route to Upton Barn on the morning of the wedding, my sister was involved in a car accident, which ended up with her car being written off," says Megan. "Not only was Samantha badly bruised and shaken up, but our wedding cake (consisting of numerous cupcakes) was on the back seat. Somehow Samantha not only perfectly reassembled the cupcakes but also pulled herself together to be the first one to walk down the aisle as a bridesmaid. Both families managed to keep this a secret from us until the following day!"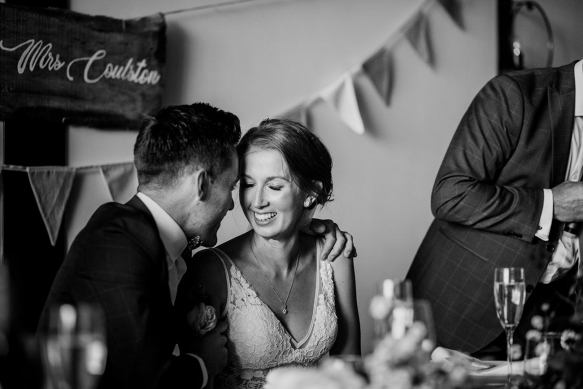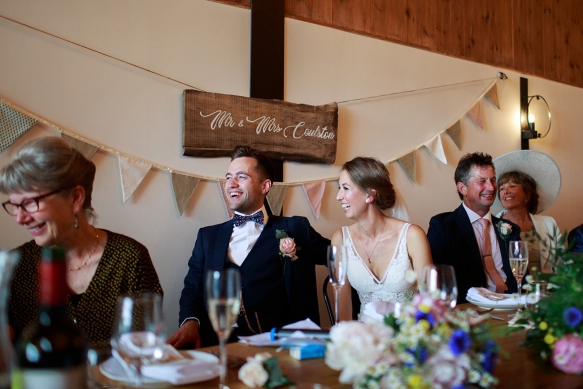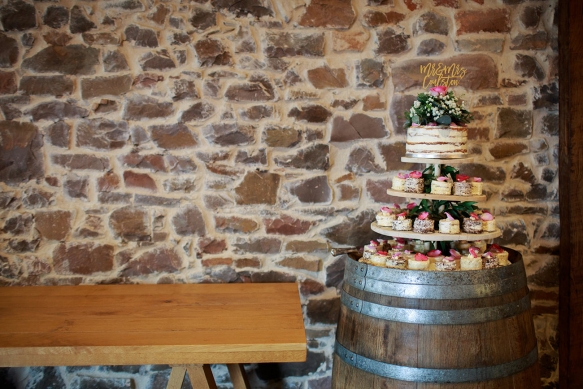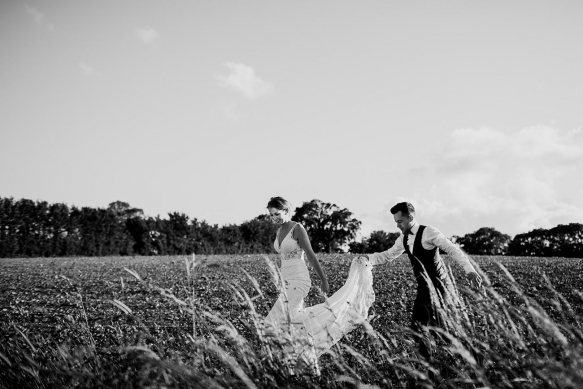 An integral part of the couple's wedding in a number of ways, Megan also pays homage to Samantha for her creative, as well as cake-making input, and advises other nearly weds to find someone as reliable and candid to help with the decision-making process. "She was my sounding board for all our wedding ideas. Have someone who is completely honest to bounce ideas off; it's even better if they are super creative like my sister!" she enthuses.
"Enjoy the preparations as the day will fly-by," she recommends. "All the planning will be worth it in the end!"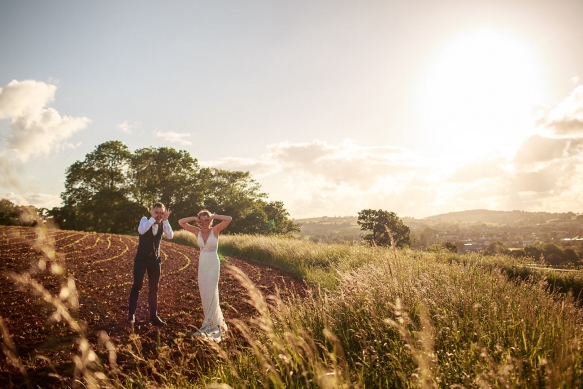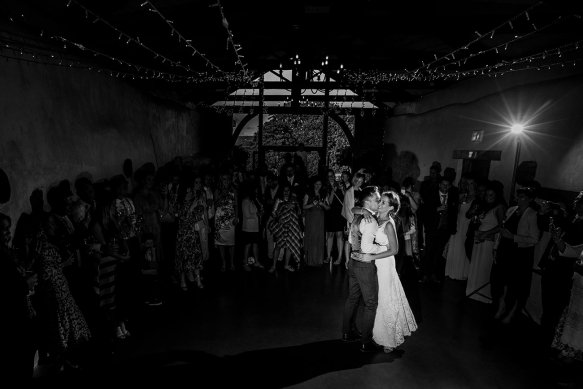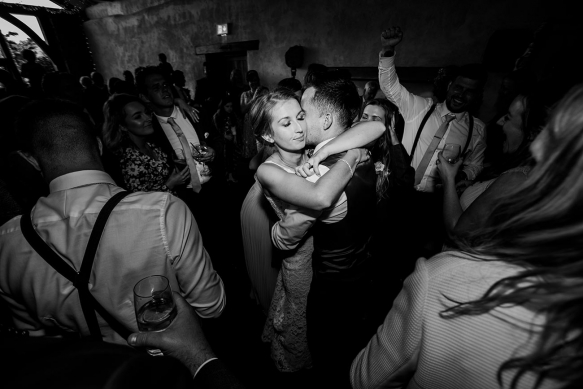 kurtgeiger.com
Hair Kate Lewis
Entertainment Kate Riaz
Wed

Directory

All you need from the finest wedding suppliers in Cornwall and Devon