---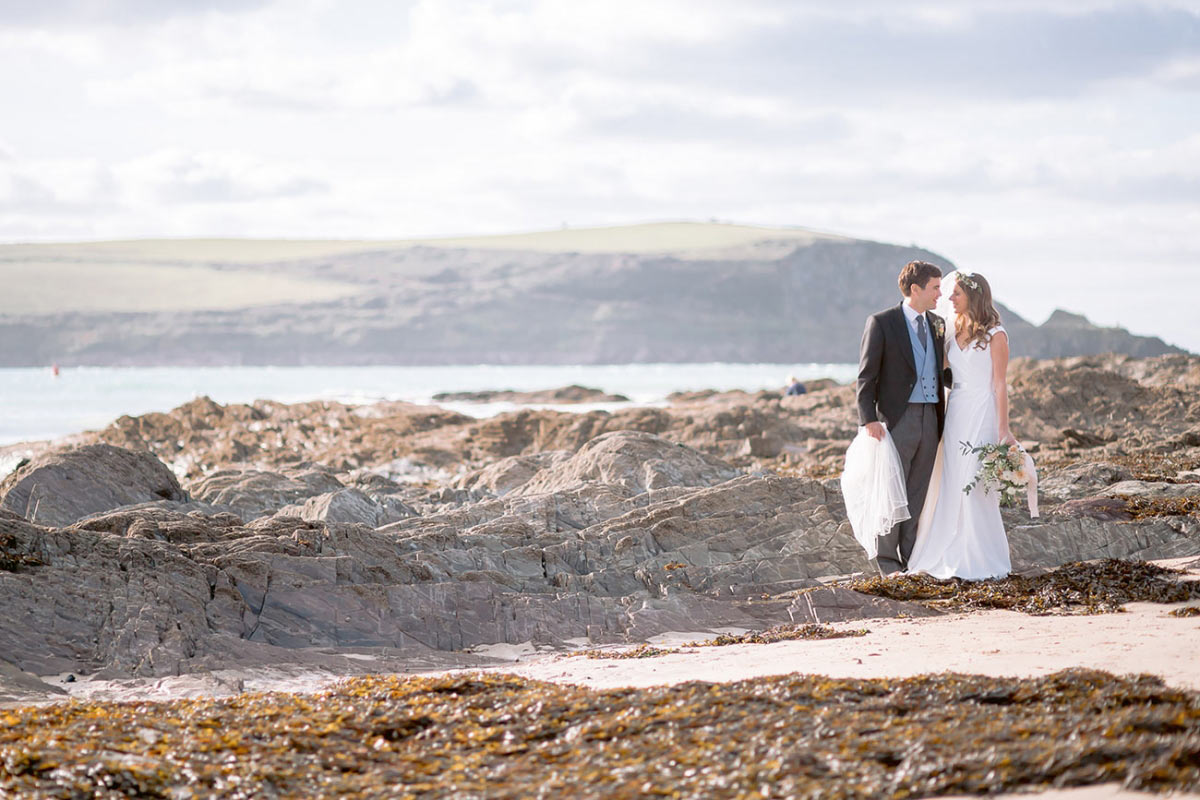 Wedding at The Point, Polzeath
Beachside Bliss
Lucinda and Edward's September micro wedding in Polzeath
Lucinda and Edward's paths first collided on the dance floor more than a decade ago. "This was an unlikely start to a successful relationship given Ed's dancing ability, but there was something that drew us together and we ended up dancing all night!" reminisces Lucinda.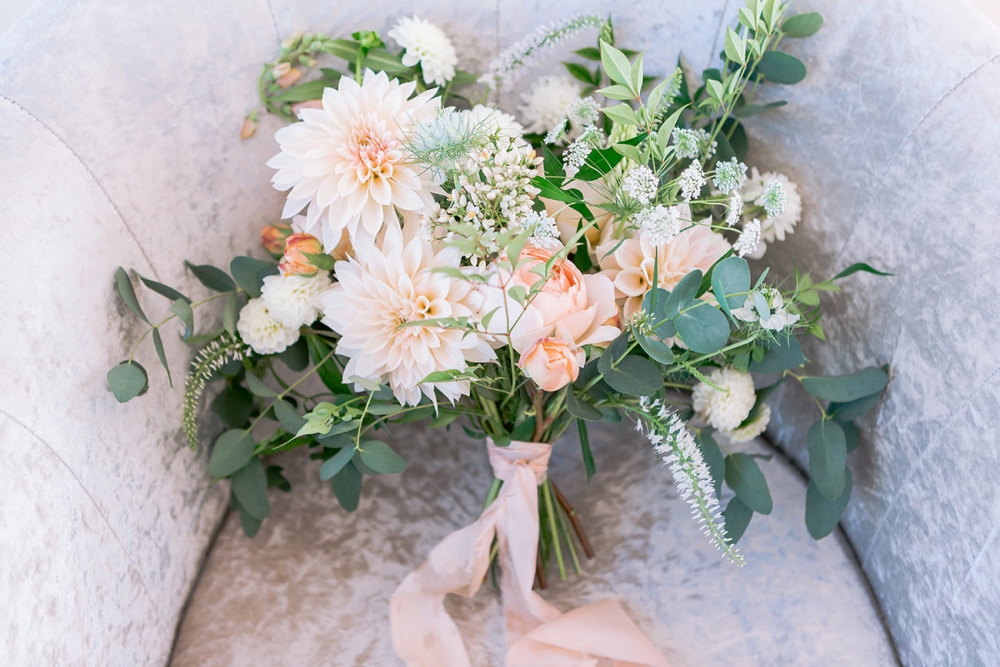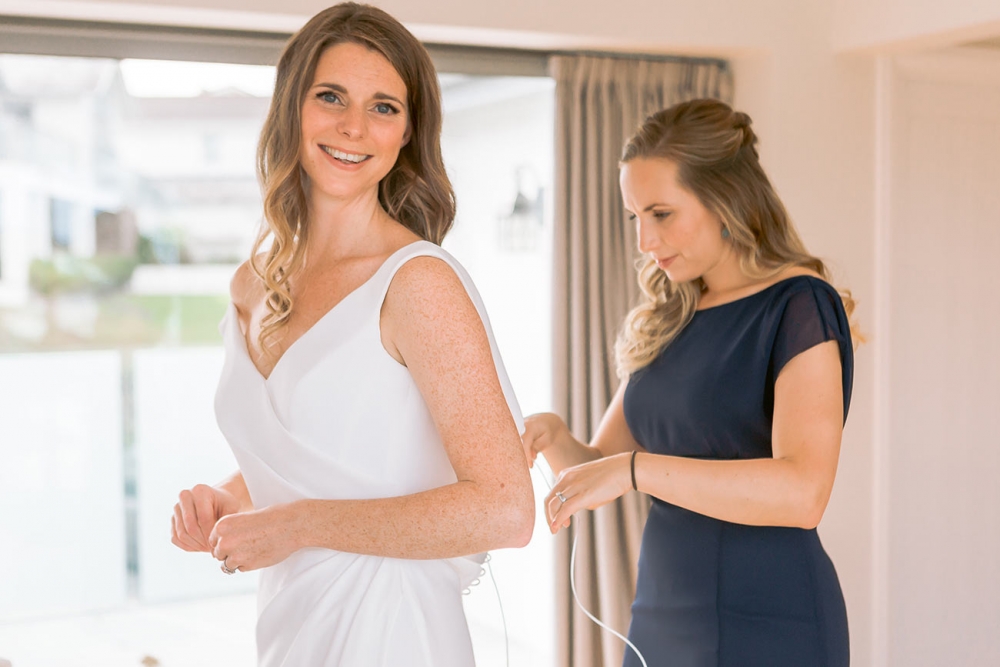 Their engagement was equally as memorable. "We were staying in Cornwall for New Year, where I had spent all of my family holidays since I was very young. Never ones to be put off by cold water, we went for our morning surf and Ed proposed on the beach as we were drying off afterwards. It was freezing cold and sandy, but so special," she reveals.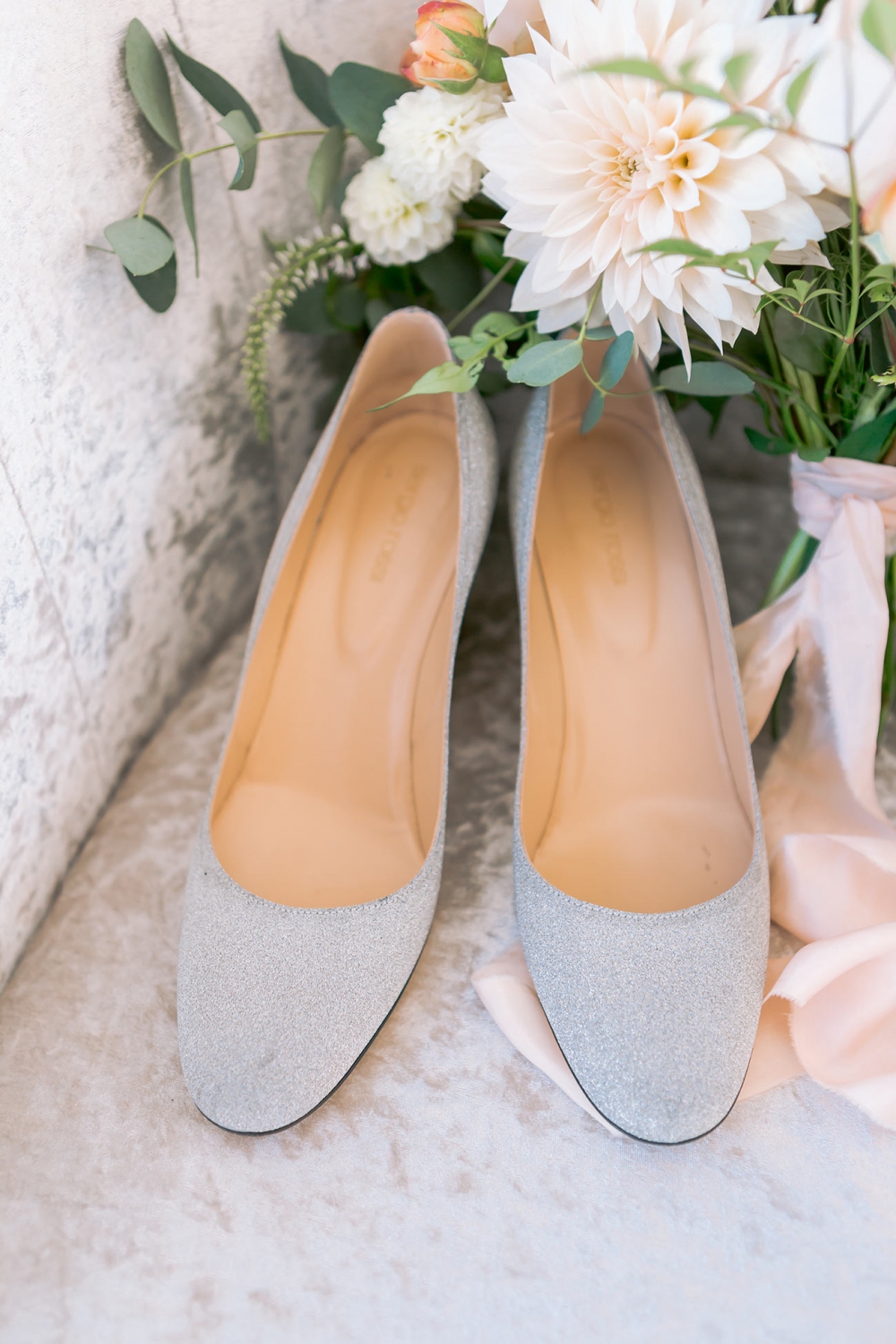 Forced to reschedule their May date for a September wedding due to Covid-19, the couple designed an intimate day styled on "the beautiful autumnal Cornish seaside florals with eucalyptus, sage green and lots of pale blush tones."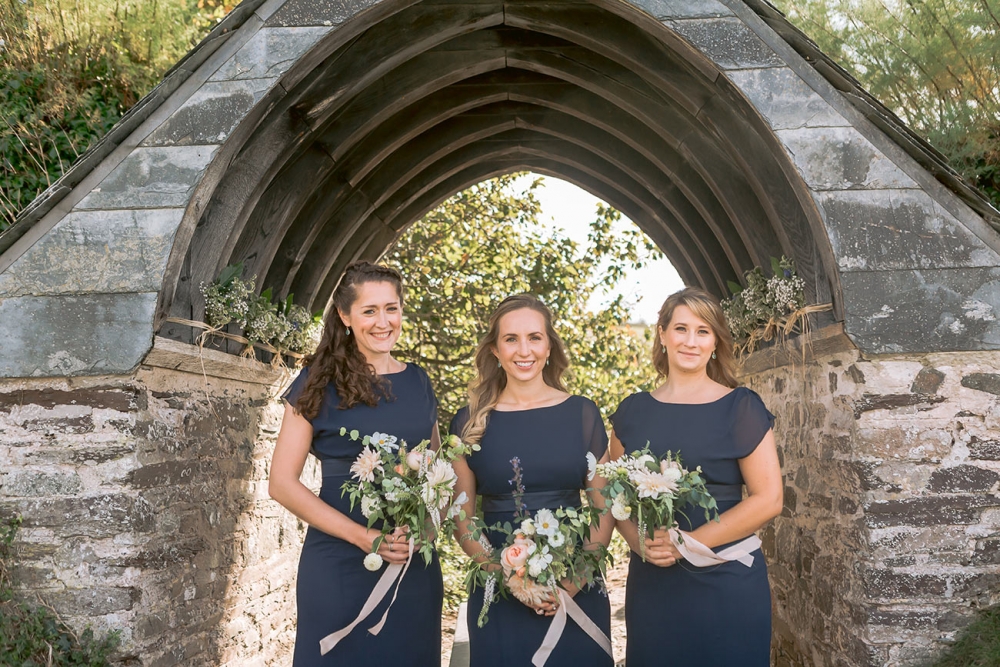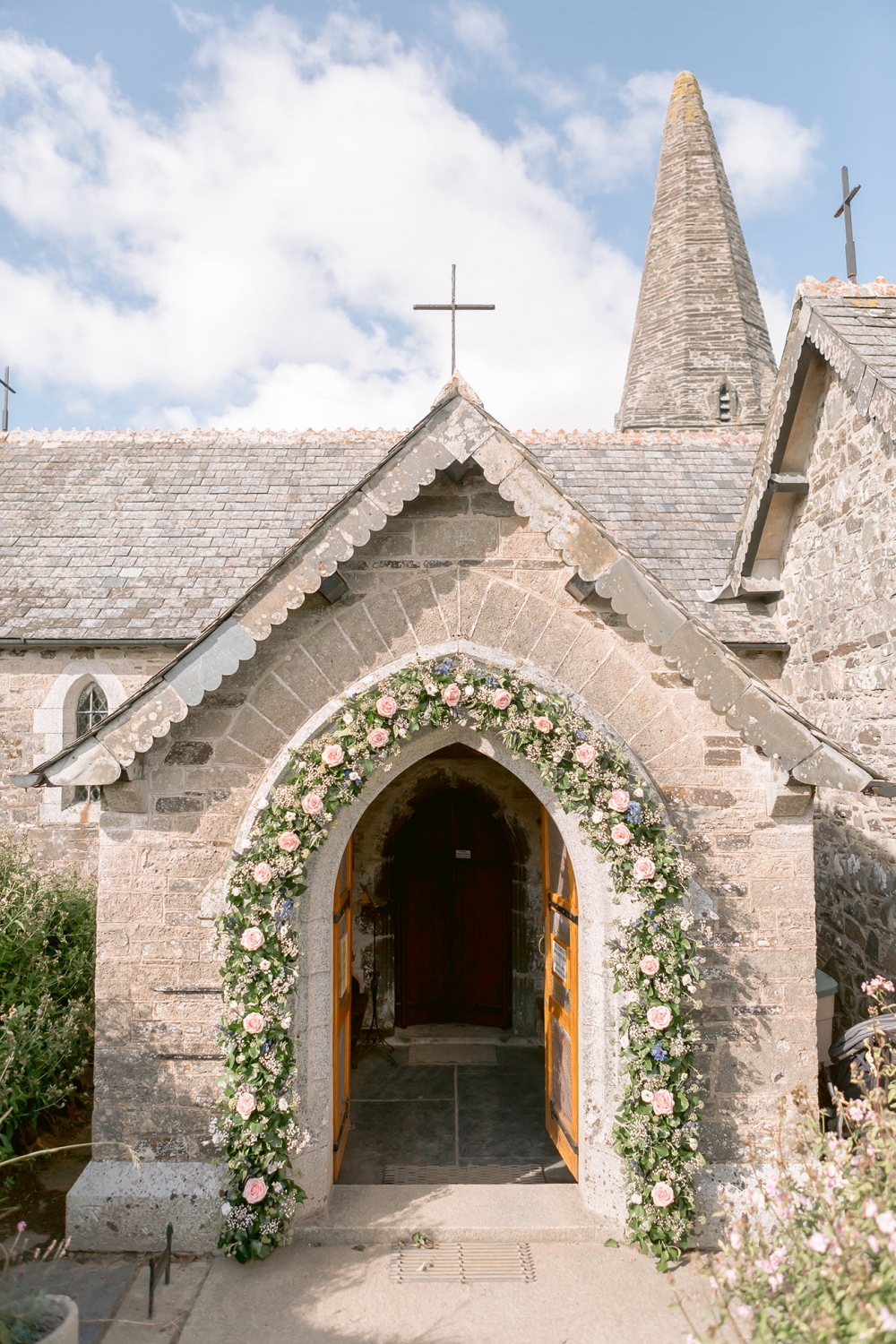 Lucinda arrived in unique style for the ceremony at St Enodoc Church, first transported by a Rolls-Royce before being met by two buggies at the golf course. "My dad and I hurtled across the 10th fairway towards the church on the buggies! This was definitely not how I imagined I'd arrive at my wedding, but I have to admit it was a lot of fun," she laughs.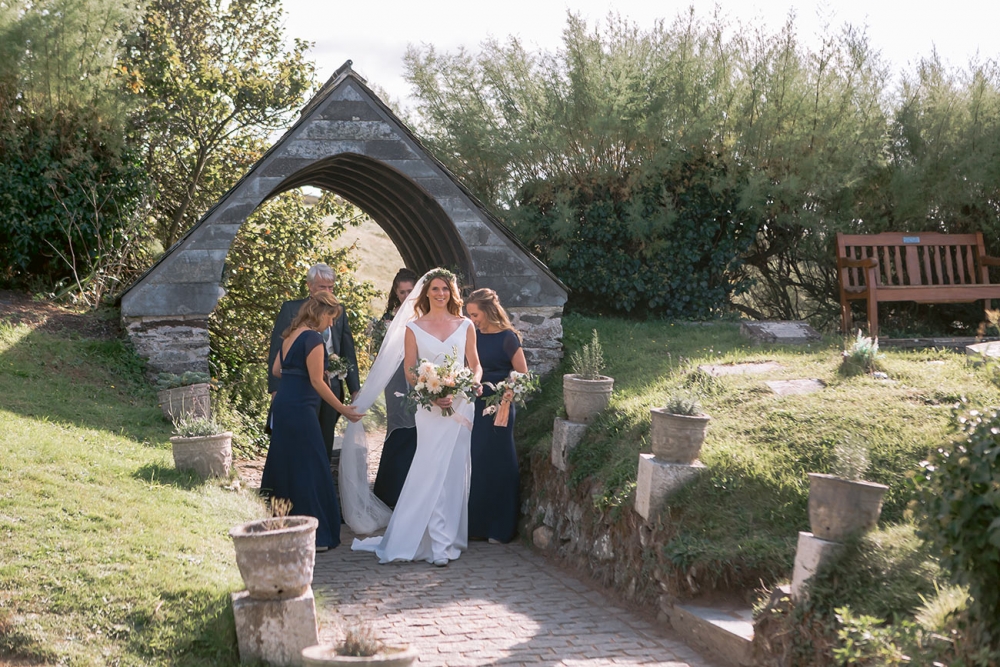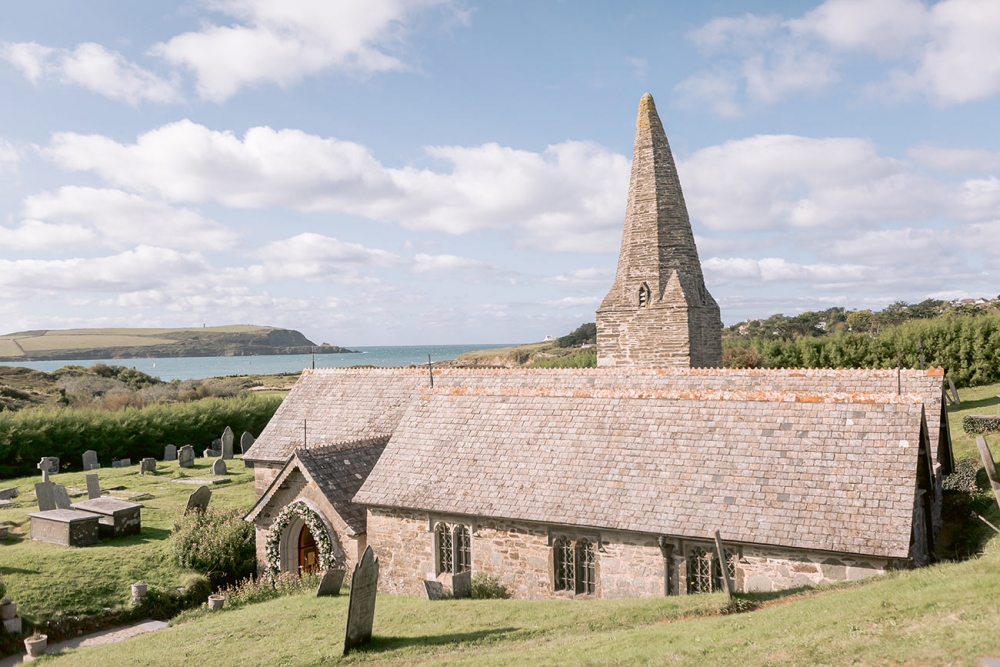 Then came her favourite moment from the day: "standing at the altar in the church together", she smiles. "The lead-up to the wedding had been quite stressful with so many last-minute changes to contend with, but when we finally made it to that point, we just felt so happy and relaxed. We were finally getting married!"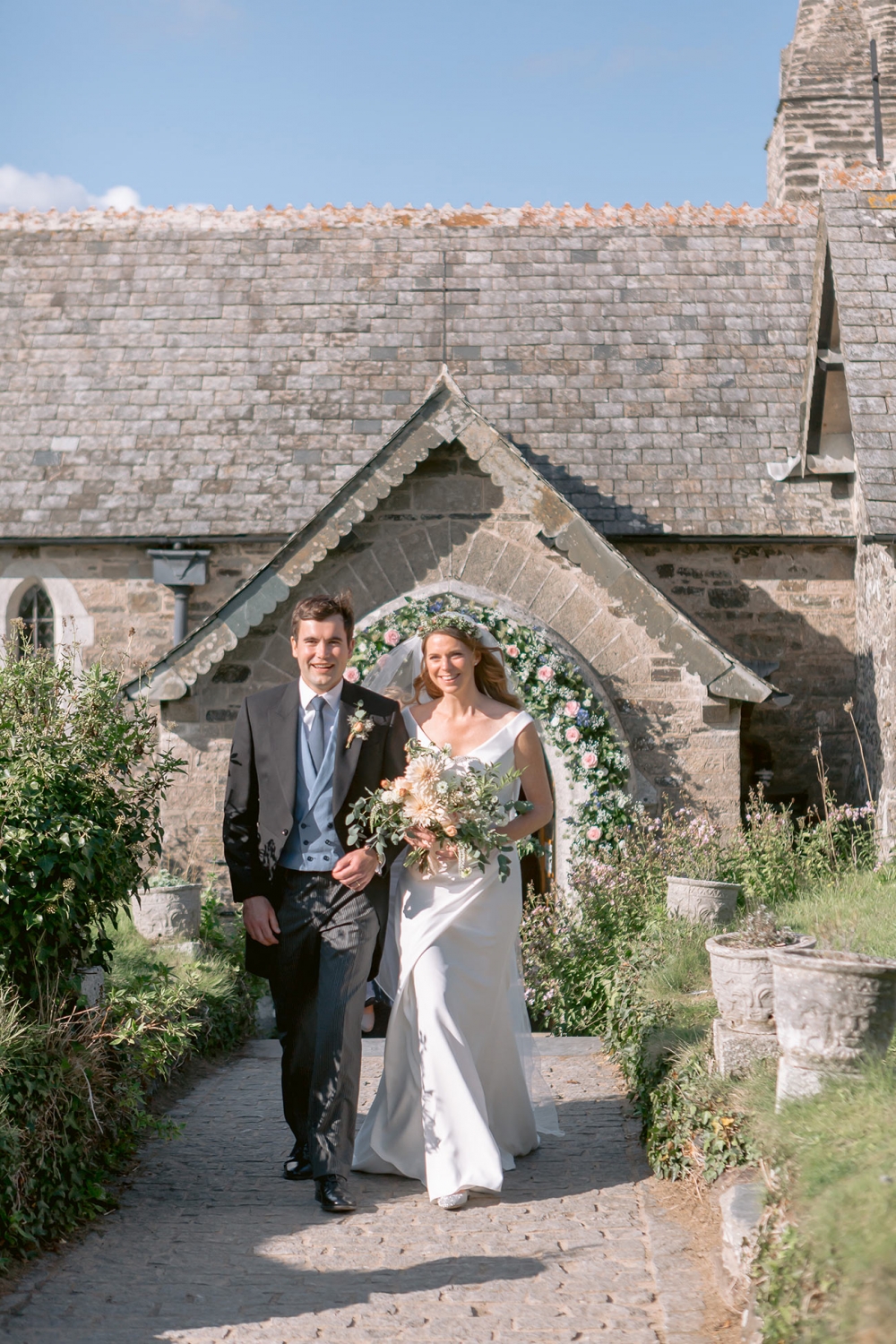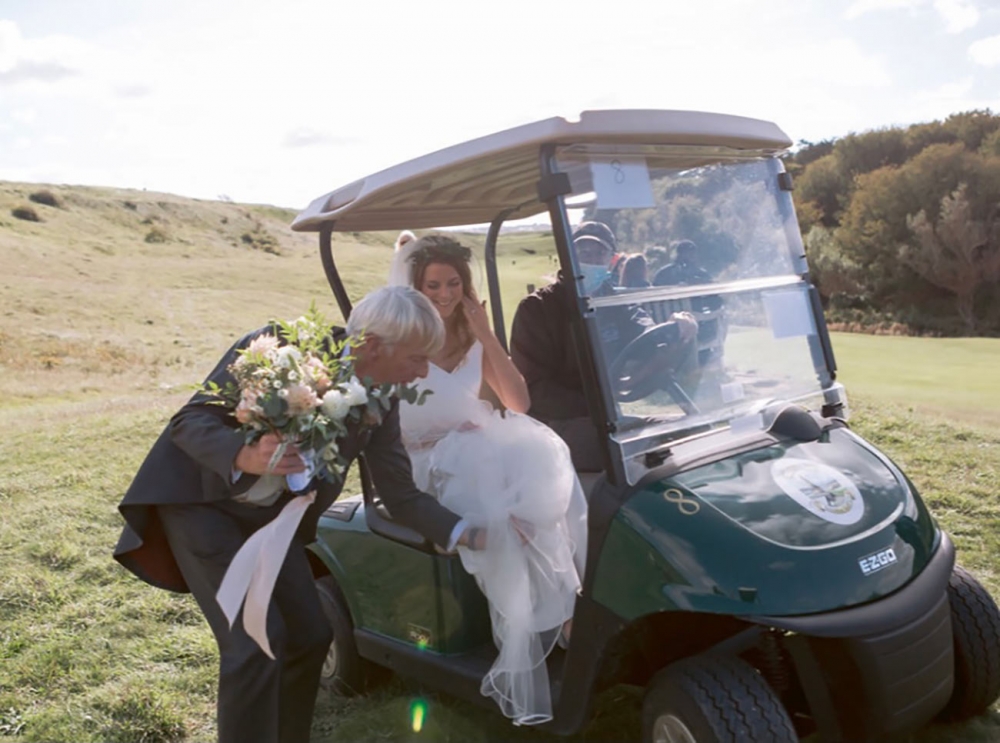 Though they weren't allowed any music or hymns, the post-ceremony celebrations provided a stirring soundtrack. "We were so lucky because some musicians from the local brass band agreed to play for us in the churchyard, so we were serenaded as we walked out," says Lucinda. "They also played for us during our drinks reception. It was a beautiful, sunny day and it was so lovely to stand outside with our families and listen to the gentle music. It was all very serene!"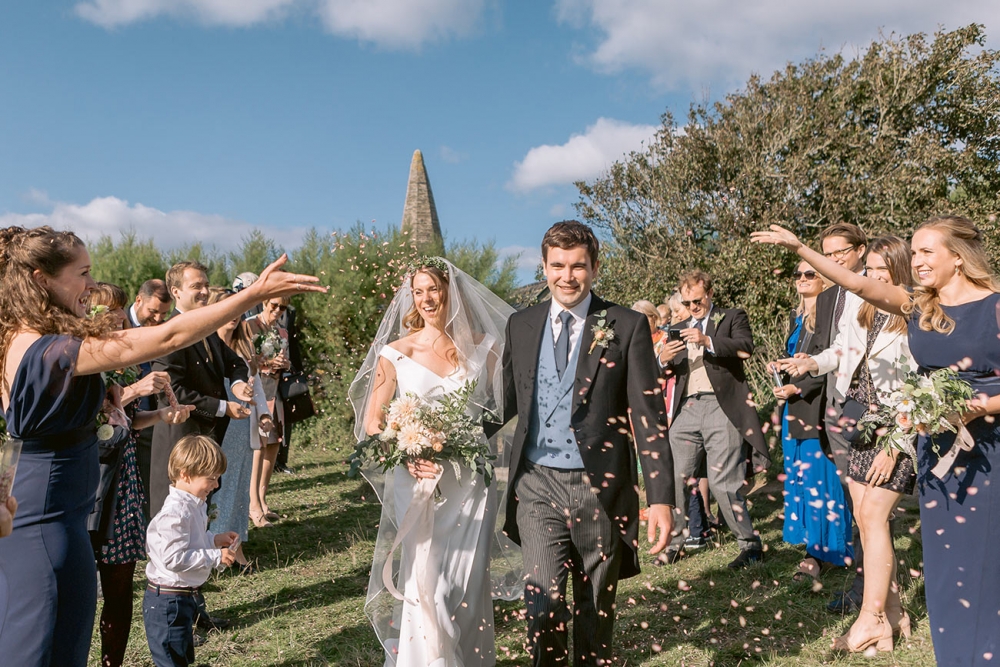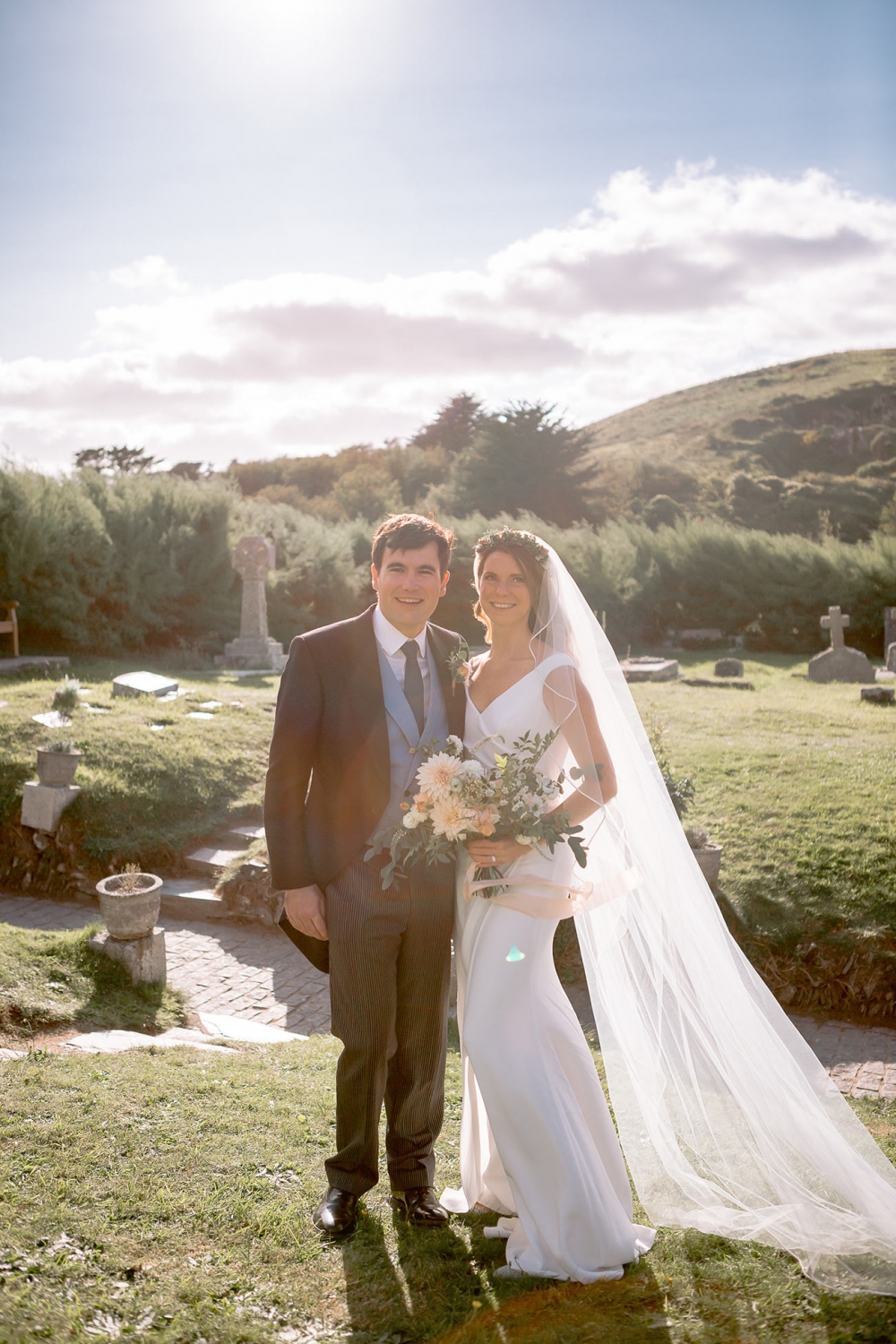 The wedding party then walked to the beach for photos and some treasured sand-between-the-toes time together. "The sunlight was shimmering on the sea and the beach was surprisingly empty for a Saturday in September," recalls Lucinda. "We even dipped our toes in the water. It was lovely to have a moment on the beach to take everything in."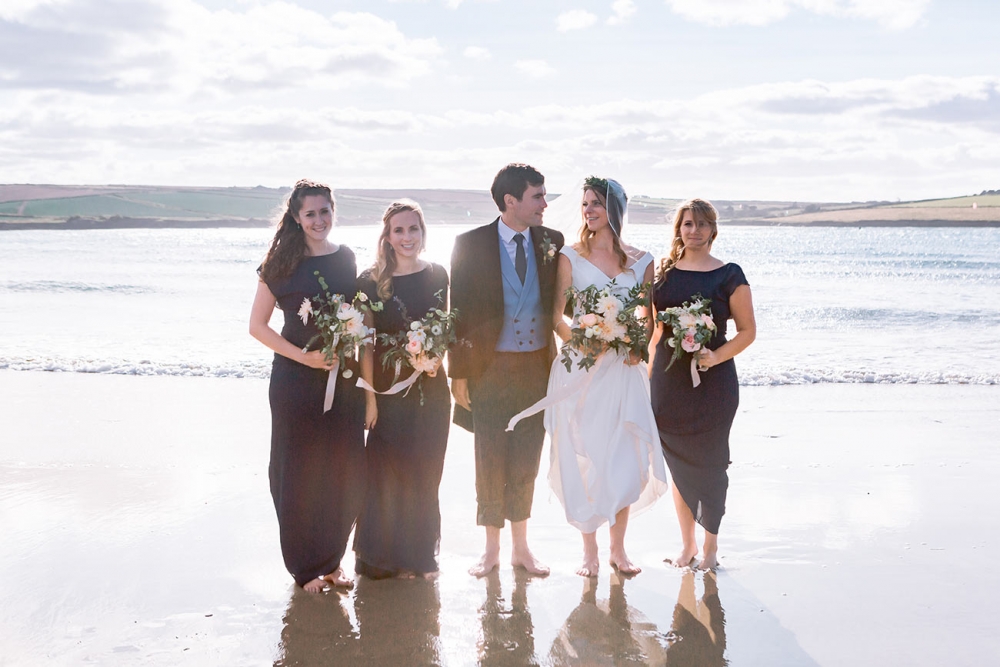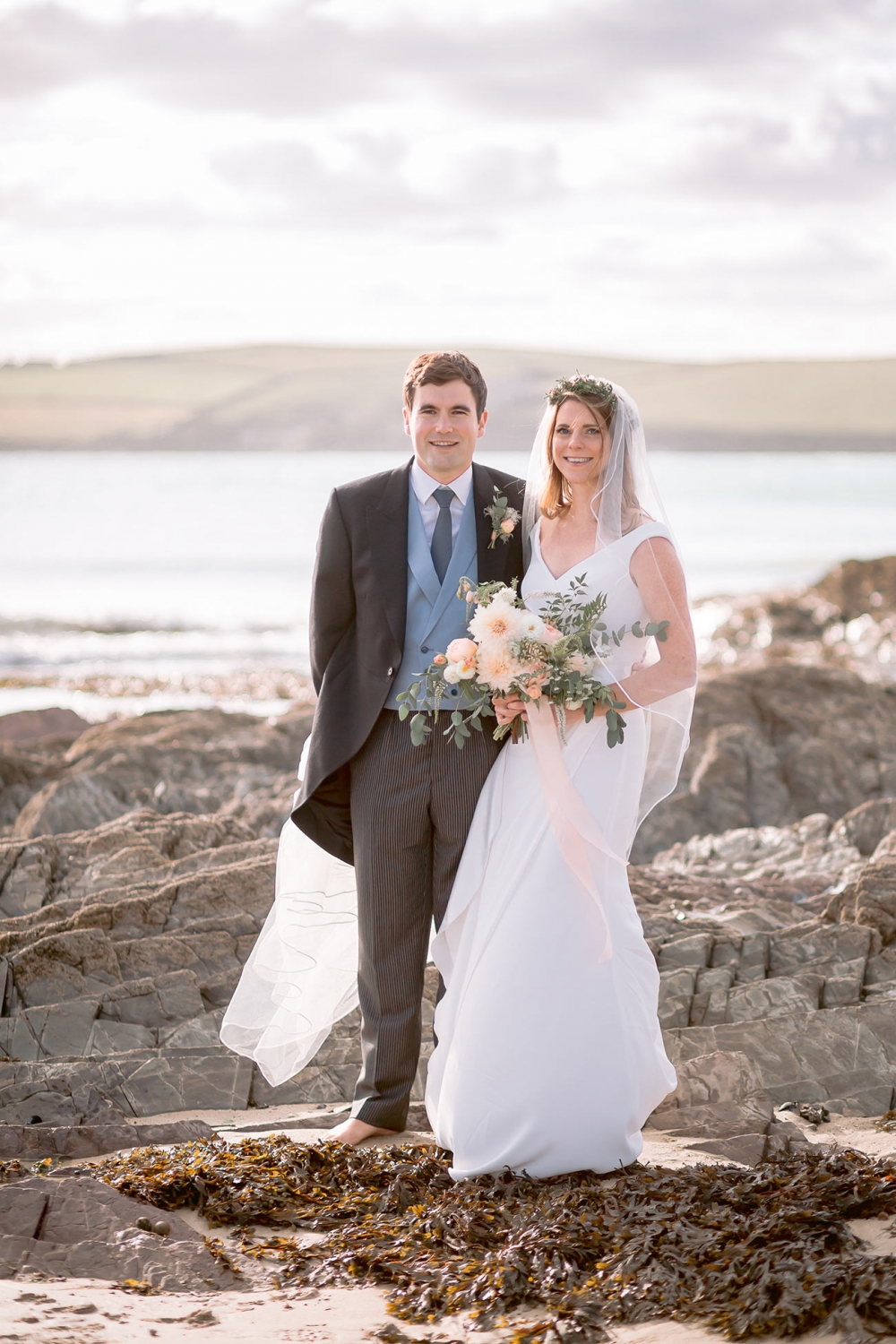 The newly-weds were then driven to The Point in Polzeath – "who saved the day and stood in with only a couple of days notice when our initial venue cancelled due to Covid concerns" – for their 30-person reception, where drinks and canapés were enjoyed on the terrace before the wedding breakfast.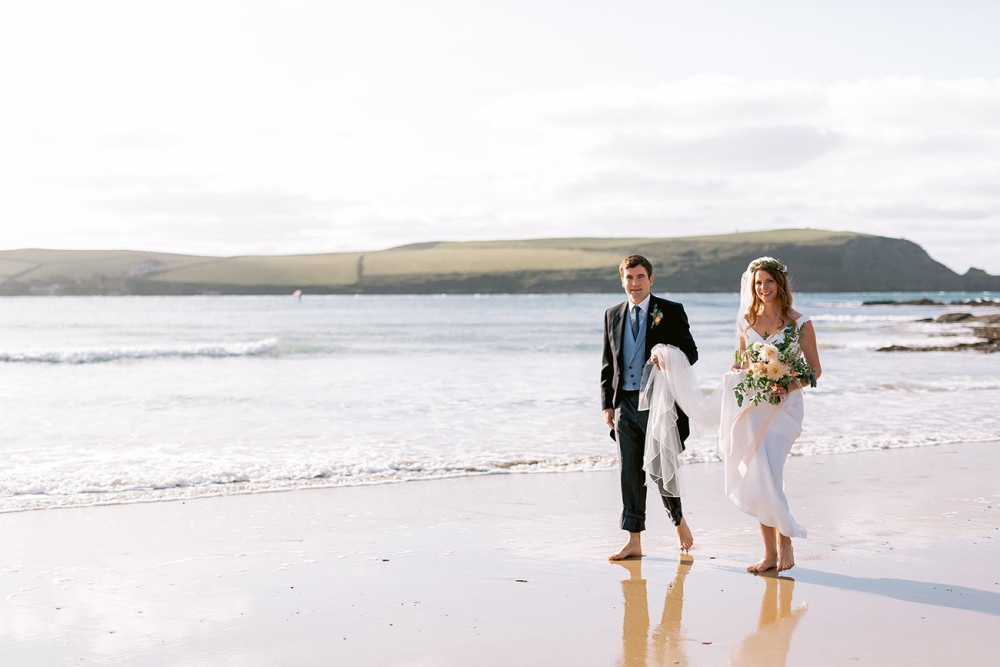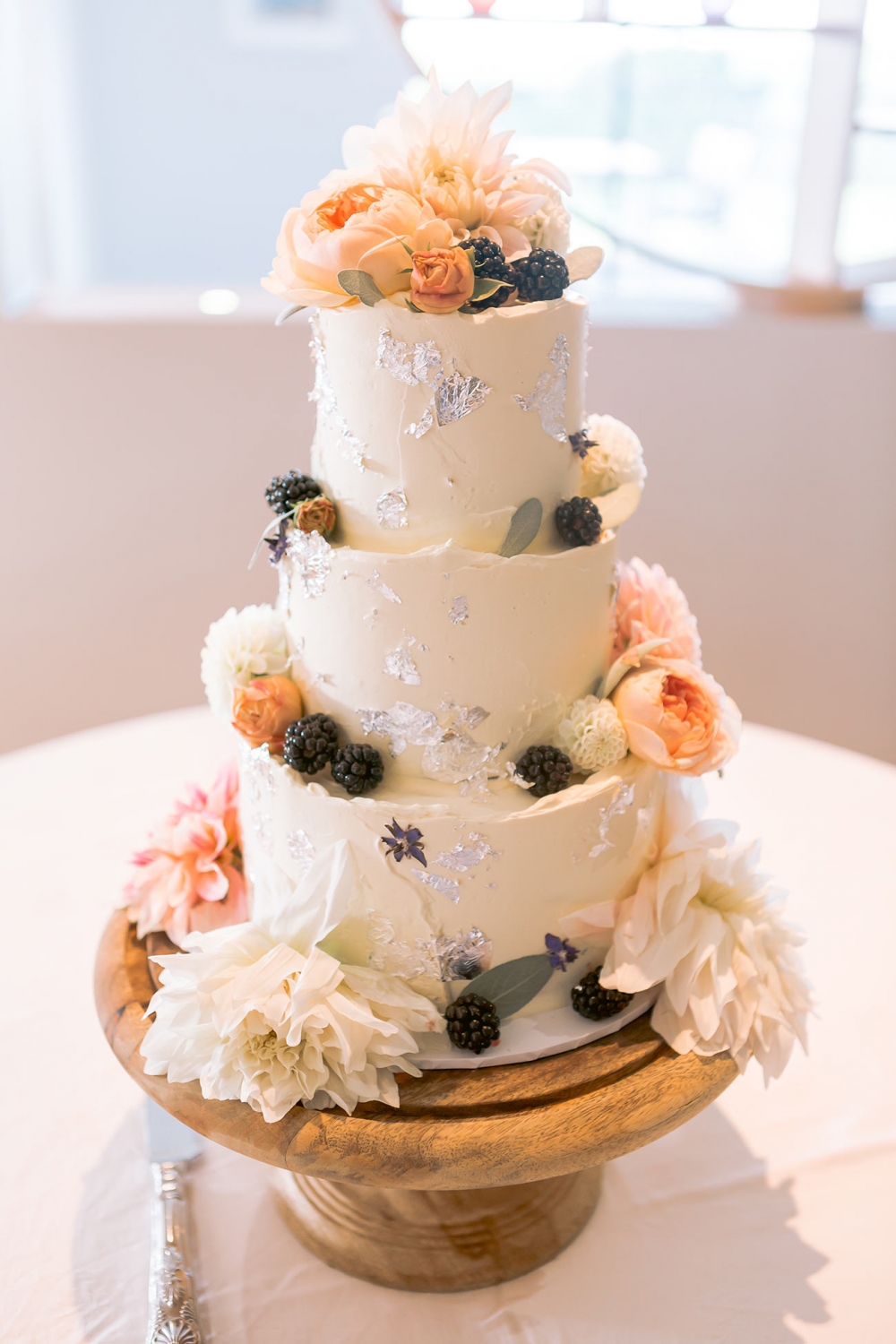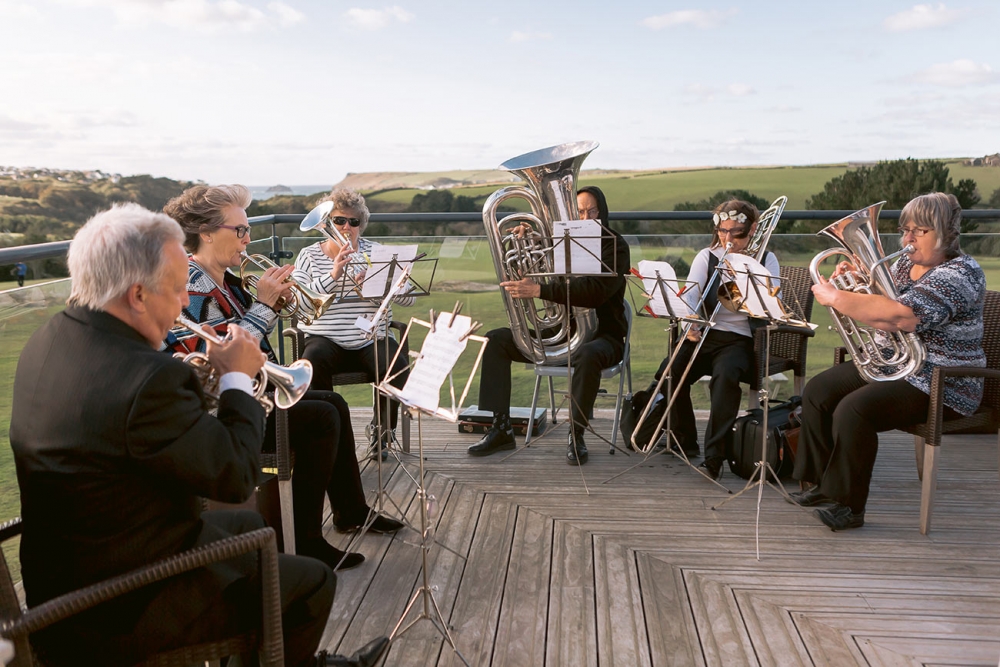 "Planning a wedding in the middle of a pandemic was far from straightforward and we had to adapt our plans so many times," reflects Lucinda. "For a long time, we thought it wasn't going to be possible to get married in 2020 at all, and it was only really on the morning of our wedding that we both finally realised it was going to happen!"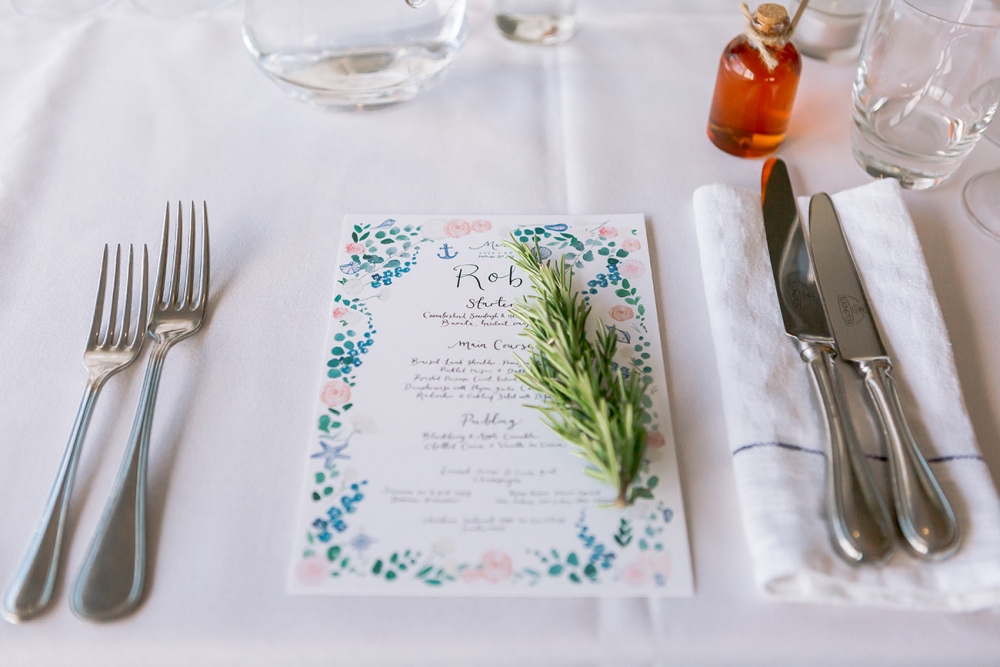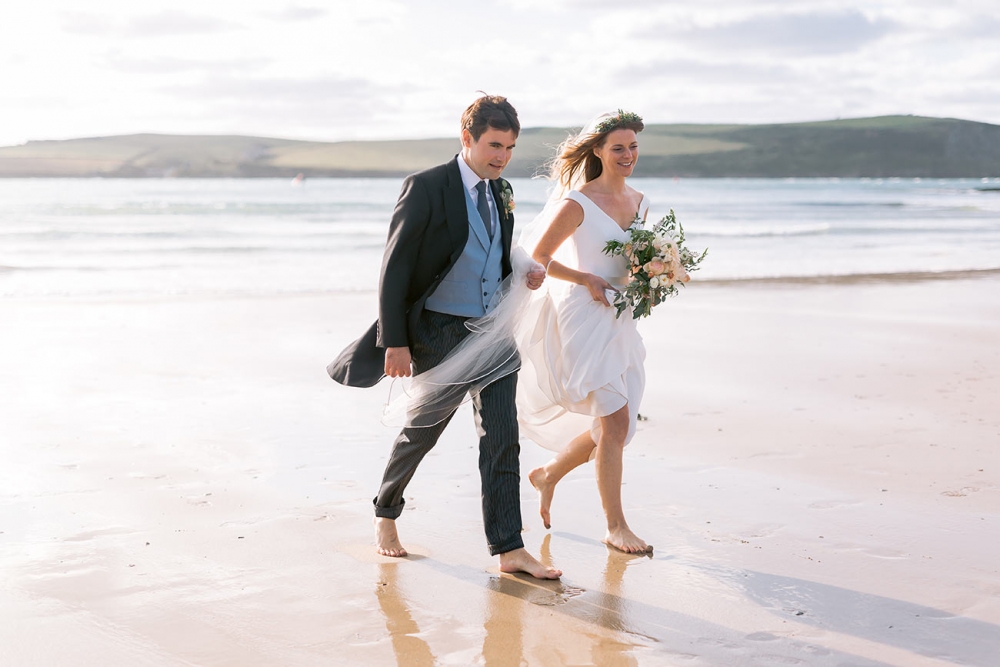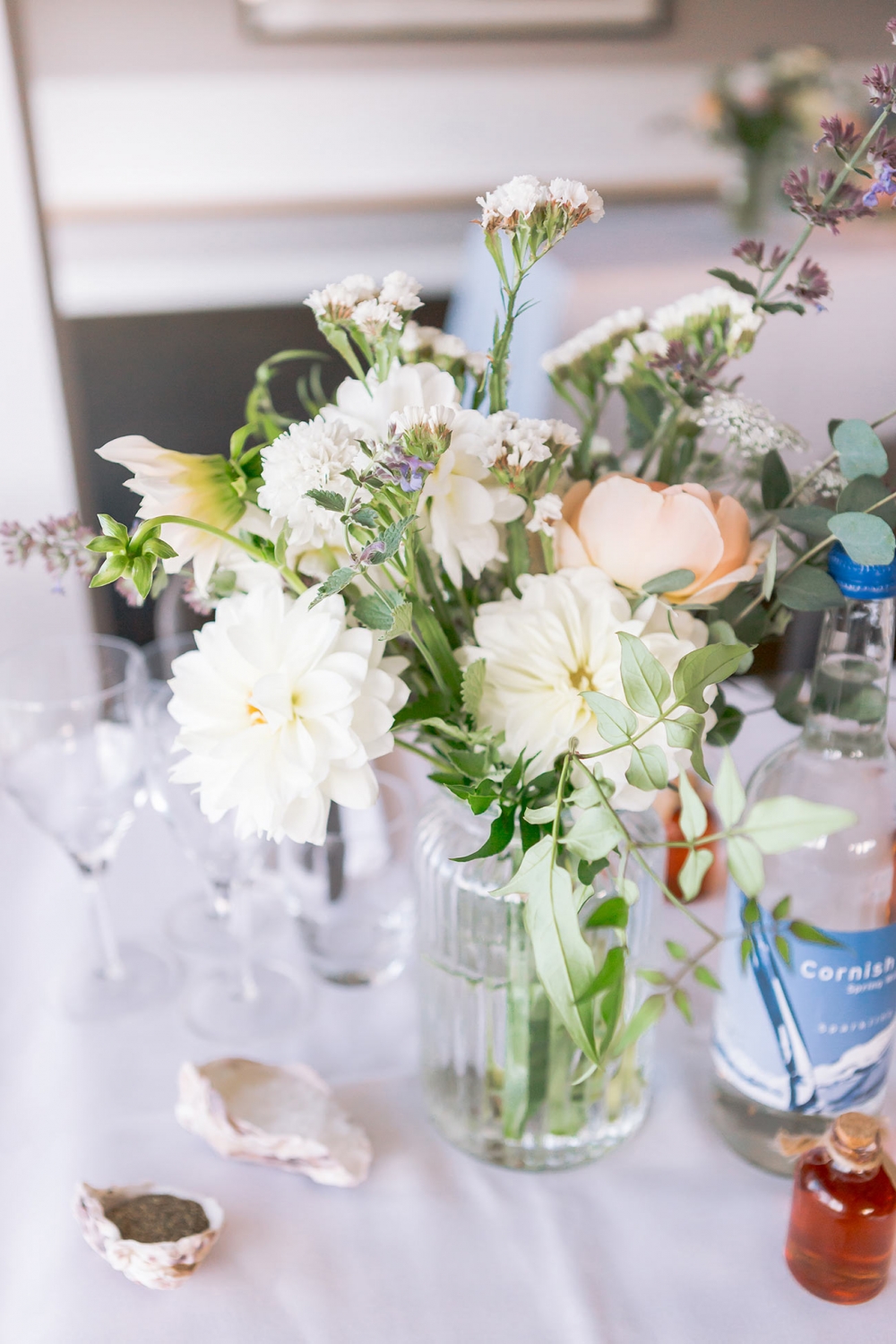 Despite the last-minute change of venue and new Covid restrictions that had just been introduced, such as an earlier curfew, it all came together perfectly on the day. "We were so lucky with all of our amazing suppliers who were so flexible and supportive," she reflects. "The day itself was so different from what we had originally planned but we wouldn't change any of it. We felt like the luckiest people in the world to have a sunny day in our favourite place with a small number of our closest family and friends."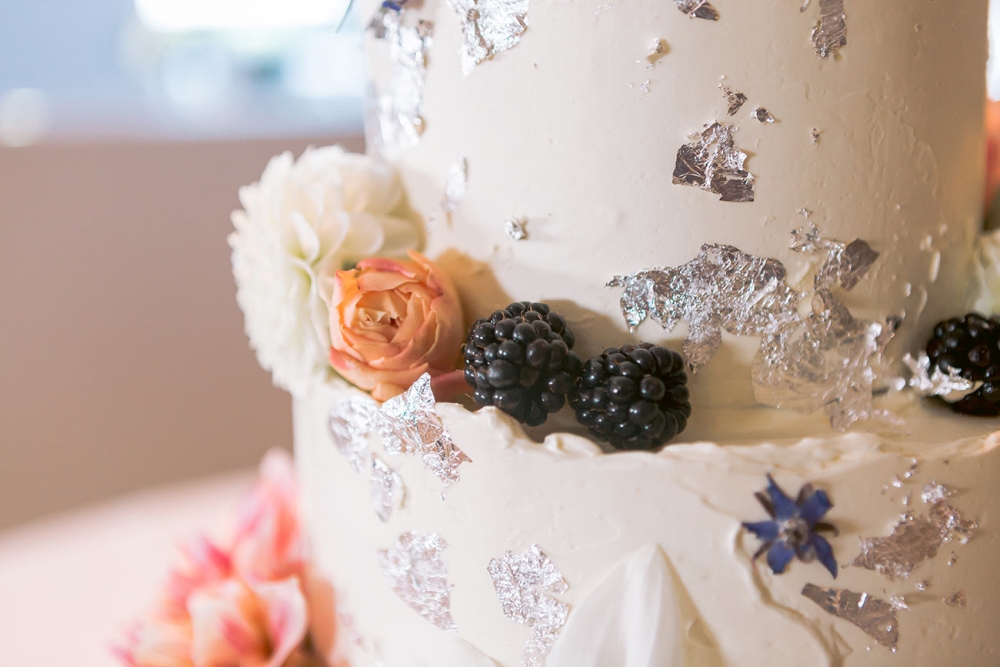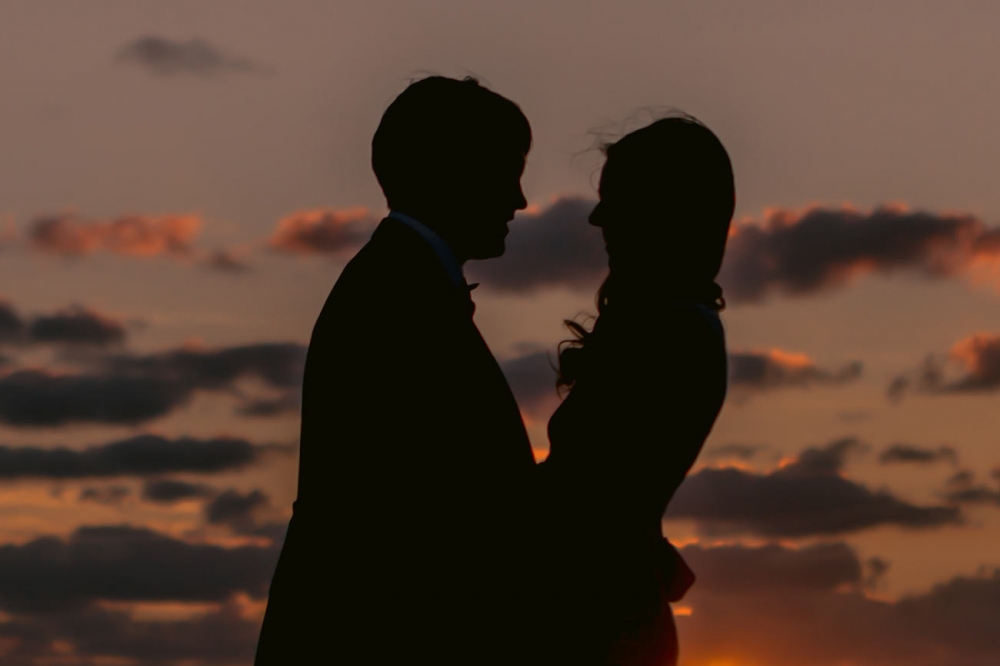 Wed

Directory

All you need from the finest wedding suppliers in Cornwall and Devon