---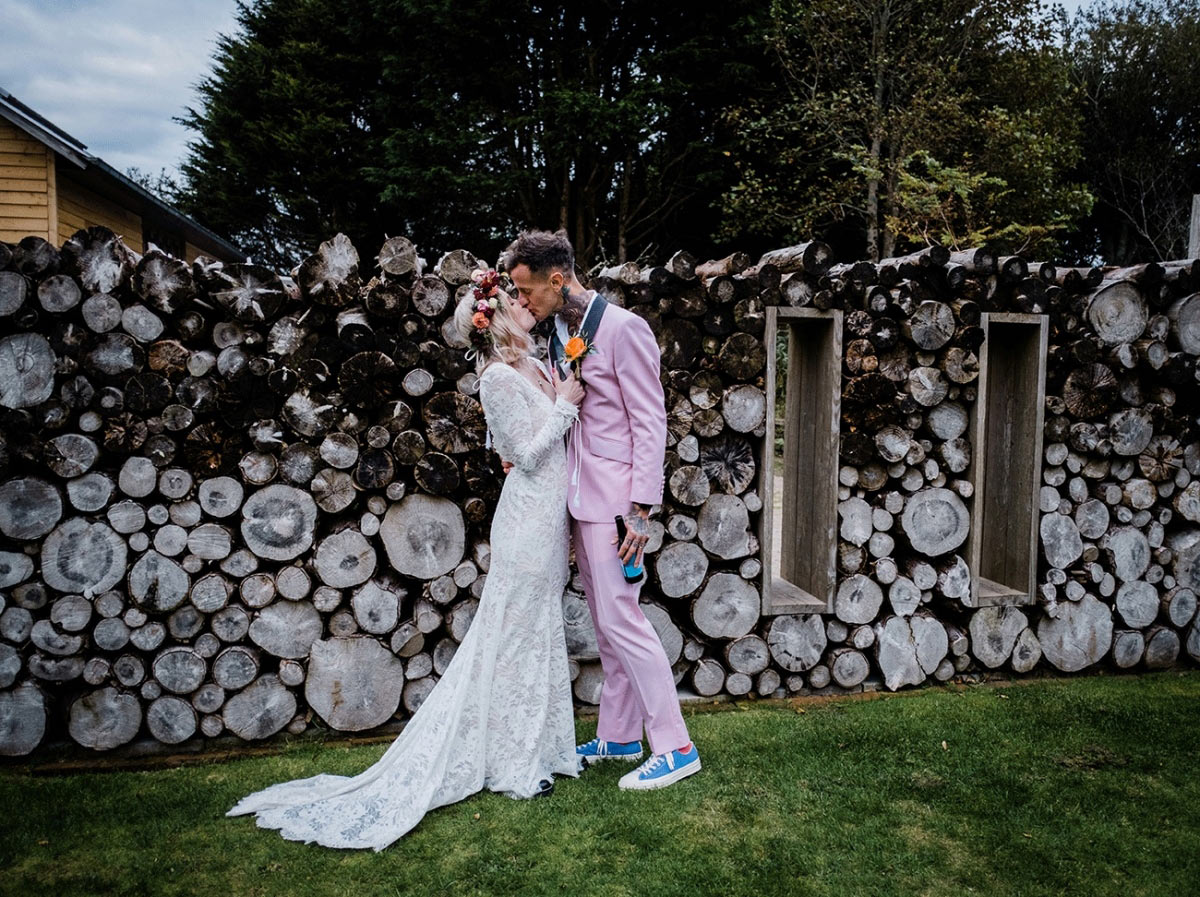 Wedding at Potager Garden, Cornwall
From Now On
Sinead and Charlie's colourful October wedding at Potager Garden
"We met on a dating website in 2013 and it turned out that we only lived a 10-minute walk from each other, which in London was quite a surprise!" reveals Sinead. Some years after their serendipitous online encounter, Charlie selected a scenic spot to pop the question during a holiday to Italy's Lake Maggiore. "I was pregnant at the time and as I said yes the baby did a big kick!" recalls Sinead. "He'd had the ring for a couple of years and had planned to propose on a previous holiday to Norway but forgot to pack the ring!"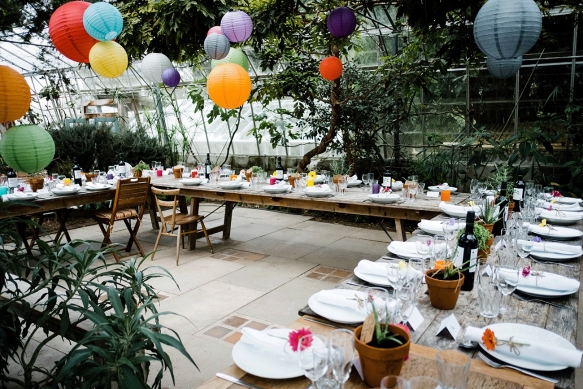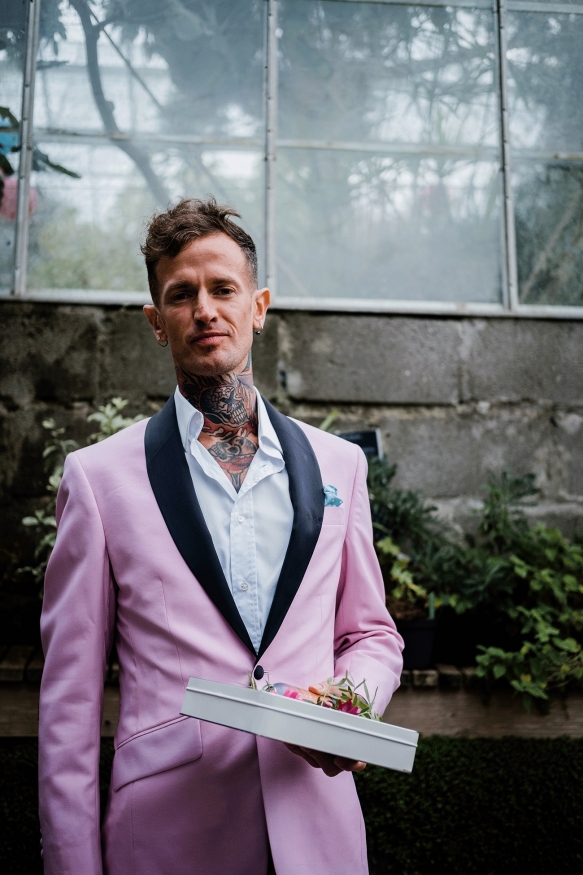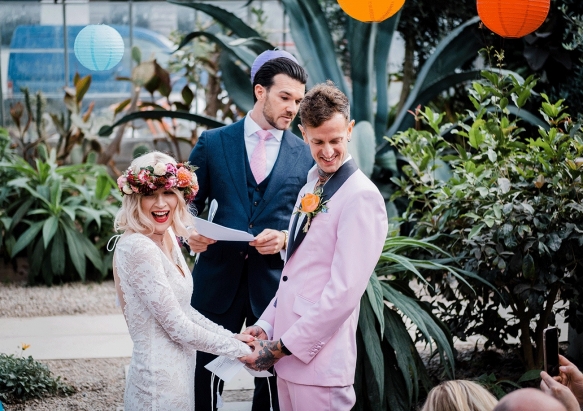 The pair had visited Potager Garden during every trip to see Charlie's parents in Cornwall – and it provided the perfect venue for their wedding. "And it seemed suitably 'non wedding-y', which was what we were after," comments Sinead.
Selecting a relaxed DIY theme with lots of colour, the event was a collaborative and hands-on affair. "Most of the things we had, we found or made ourselves with the help of my sister Annalysa who is the queen of organising!" says Sinead. Charlie's dad sourced the potted plants for the tables with Annalysa cultivating the aloe vera, while Charlie designed the invitations and wedding booklets complete with song lyrics.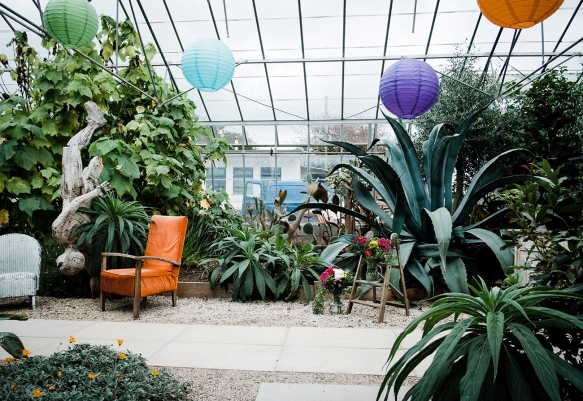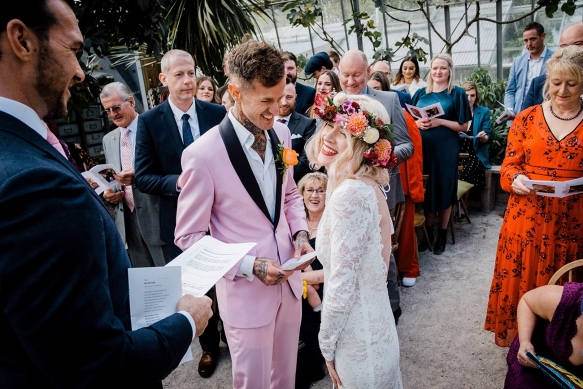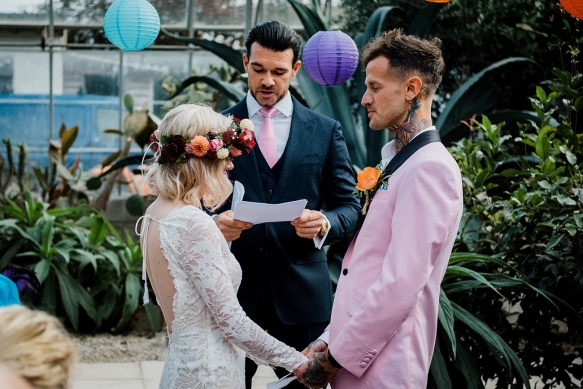 Their mid-afternoon ceremony took place in the greenhouse with Charlie's best friend Ben presiding as celebrant as the couple exchanged their self-penned vows. "My sister read a poem she had written for us and Charlie's friend Bethan did a reading of 'I Wanna Be Yours' by John Cooper Clarke," says Sinead.
Music was a key component, with Charlie teaming up with his brother Will on acoustic guitar for an unforgettable performance. "Charlie and the rest of our guests sang me down the aisle with 'Into My Arms' by Nick Cave, then we all sang 'From Now On' from 'The Greatest Showman' and 'Three Little Birds' by Bob Marley – it was excellent!" recalls Sinead.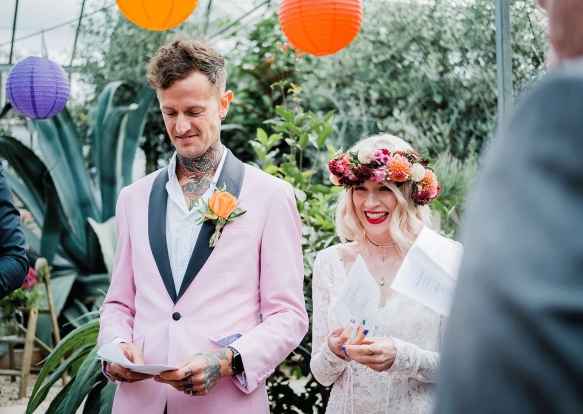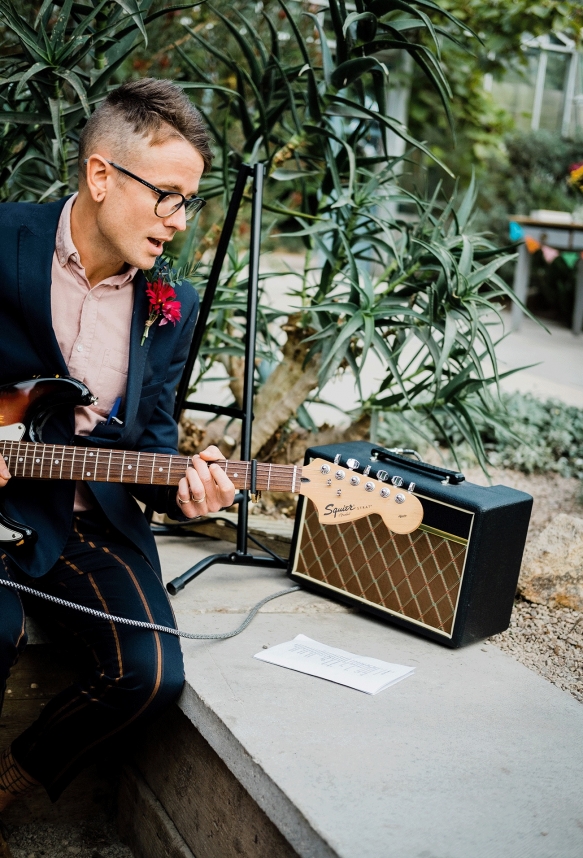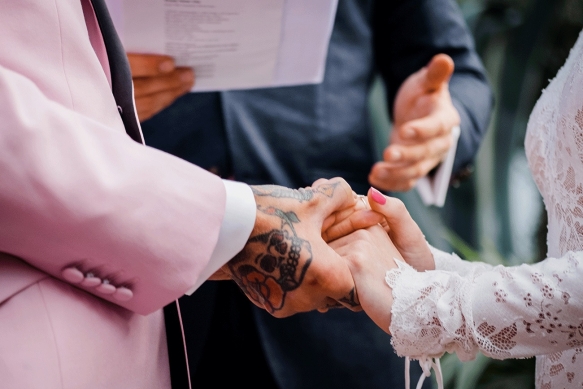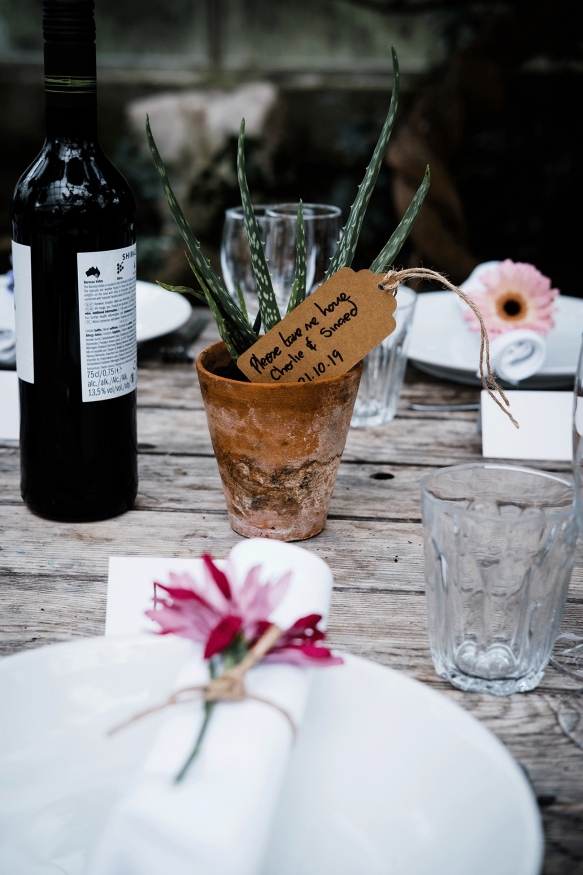 Selecting a sharing feast of pizza, wintry salads and self-serve vegan dishes, the wedding breakfast was rounded off with Charlie's homemade vegan chocolate and avocado cake decorated with raspberries, which was all devoured in the greenhouse as the sun went down.
An evening of pasties and dancing to the couple's personalised Spotify playlist completed their wonder-filled day, which was made all the more special by a surprise guest appearance.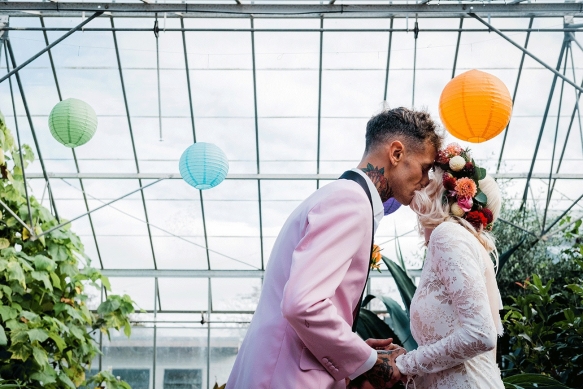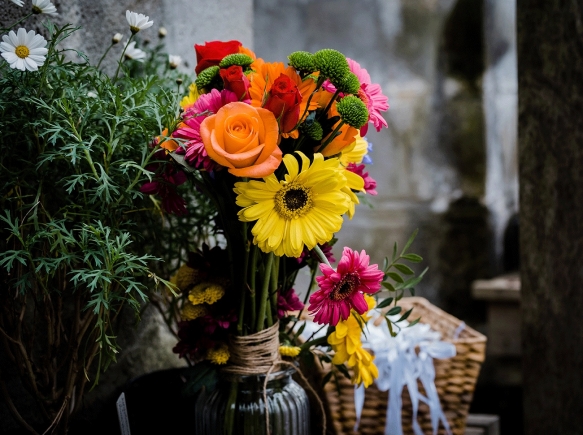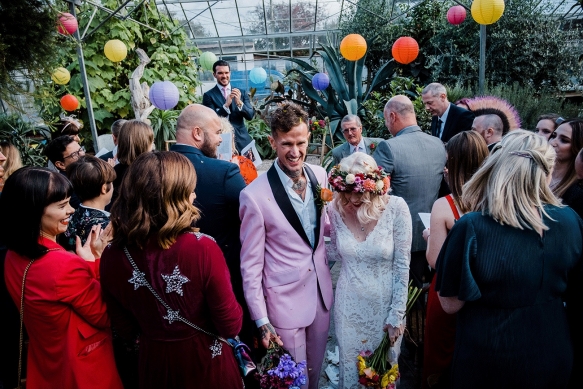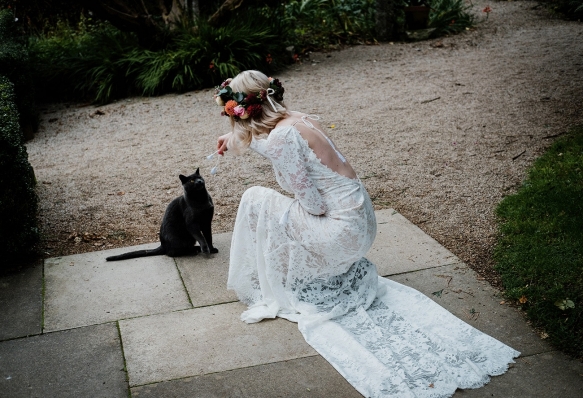 "One standout moment for me was when a strange but exceptionally beautiful cat turned up and joined in with our party," says Sinead. "We are cat people so it was perfect!"
While reminiscing, she shares another of her favourite moments. "The singing in the ceremony and how all our friends nailed it!"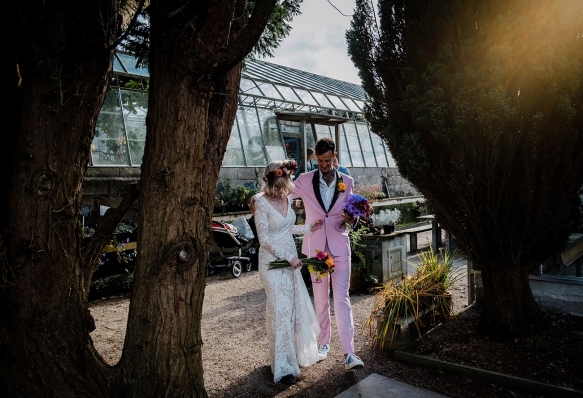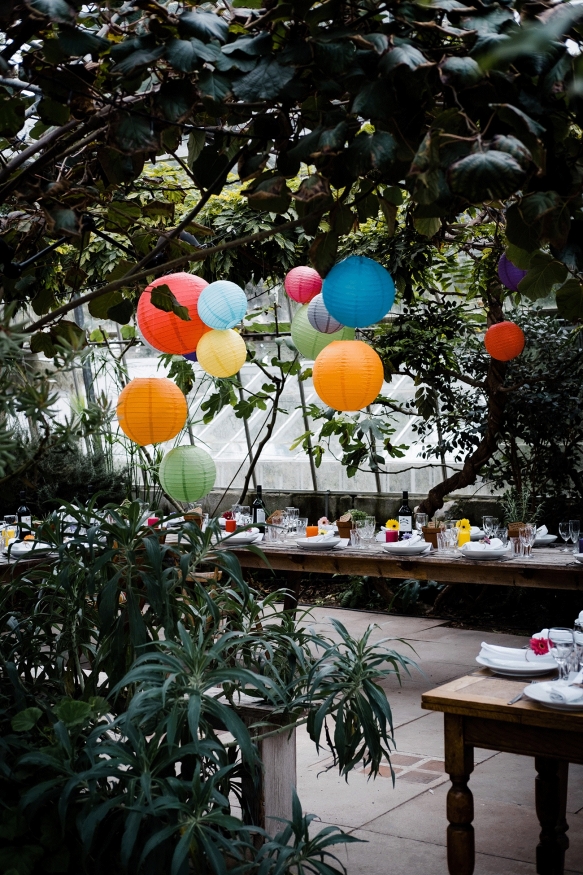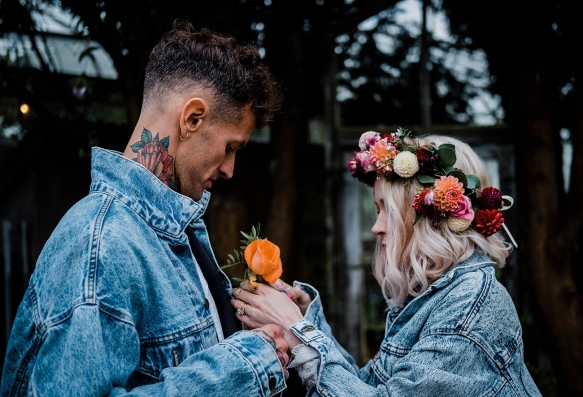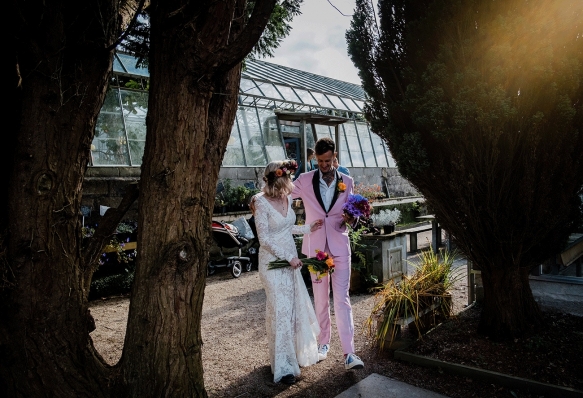 "Our top tip would be to do it your way!" she asserts. "People will have fun regardless so make all your choices for you and not your guests or family. It took away most of the stress for us and made the whole experience really personal and enjoyable."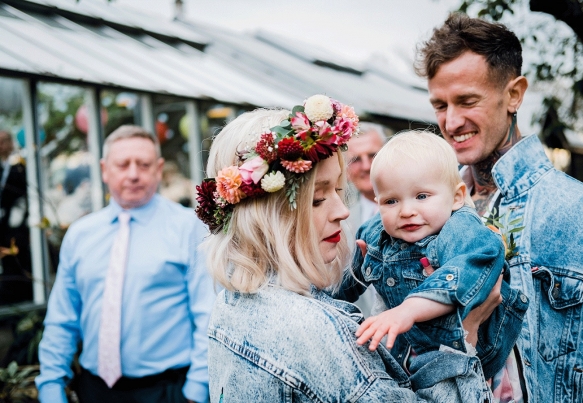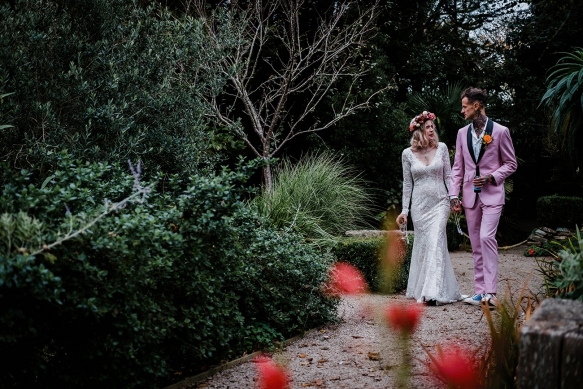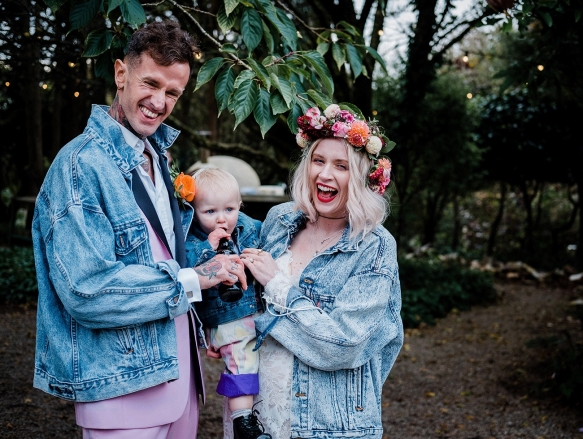 Wed

Directory

All you need from the finest wedding suppliers in Cornwall and Devon