---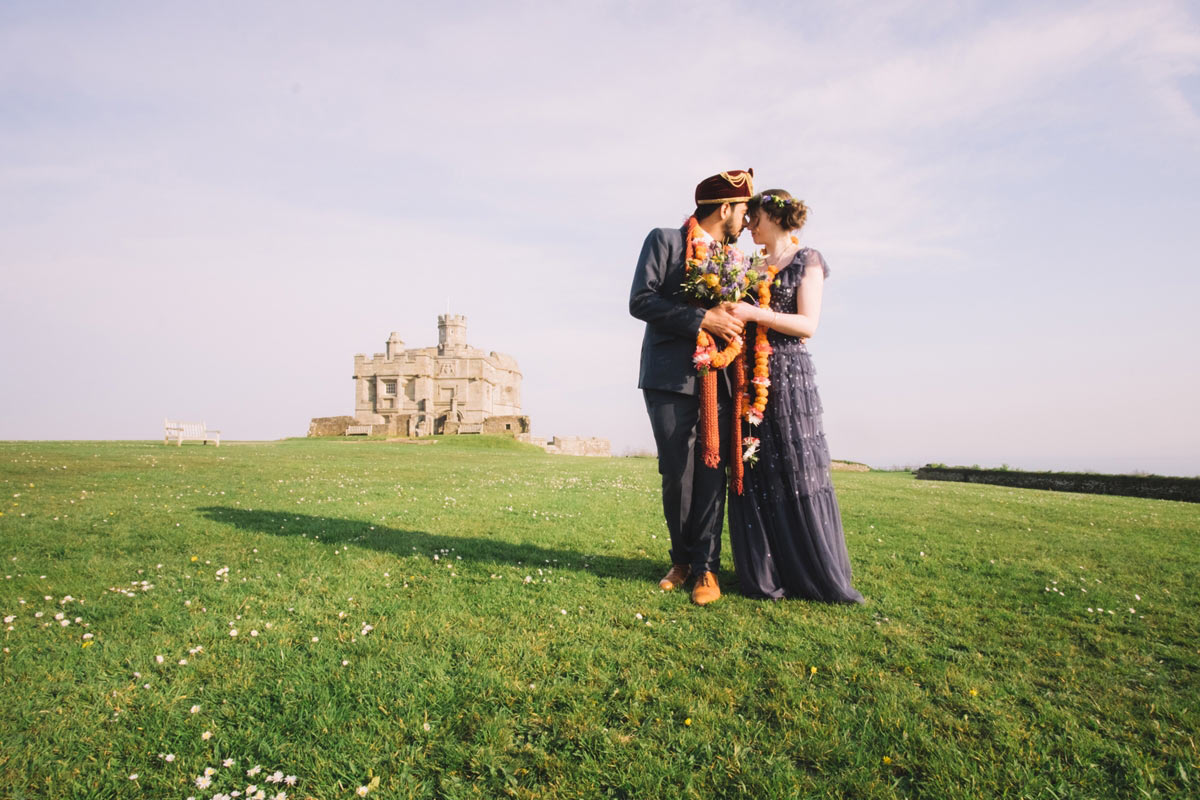 Wedding at Pendennis Castle, Cornwall
Meaningful Moments
Alyssia and Gaurish's culturally rich wedding at Pendennis Castle
"We had been contemplating getting engaged for a while, but while we were staying in Cornwall, we took a day trip out to Lizard Point, which is one of my favourite places I wanted to show Gaurish," says Alyssia.
"After a cream tea, we went into a gallery where there was a jewellery cabinet with this perfect, hammered silver ring inside. Gaurish said I should try it on and it was just right. We looked at each other and knew what we were going to do. When we got outside the sun had come out and the sea was dazzling. We hung around waiting for the boulder seat to become free and that's where we got engaged."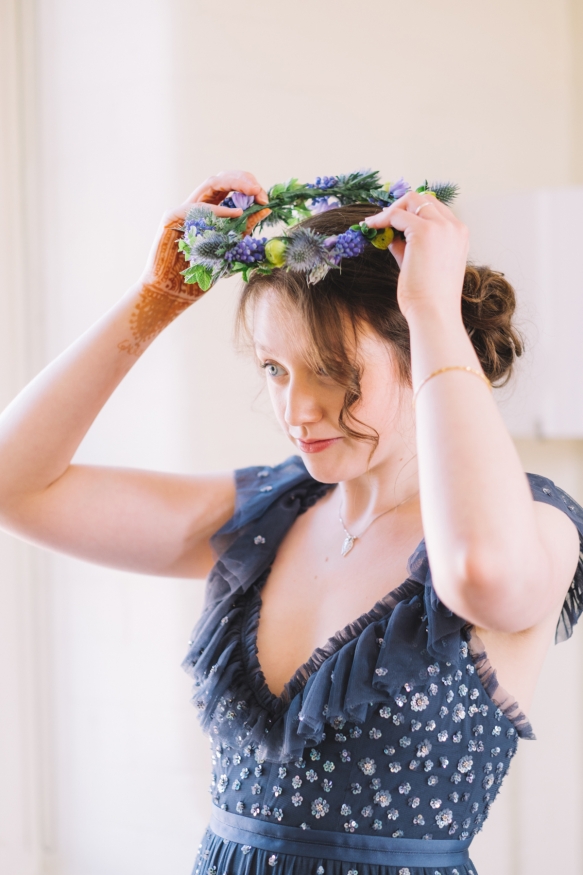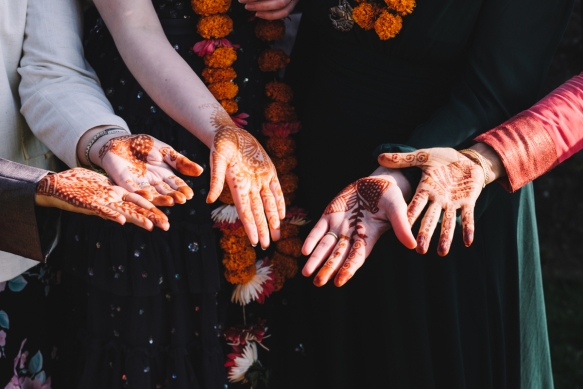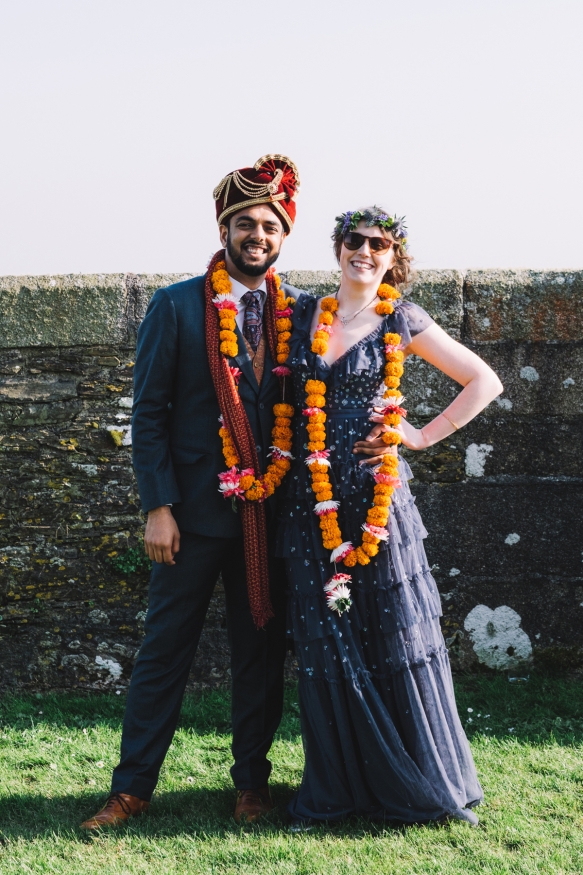 Merging Alyssia's pagan heritage with Gaurish's Hindu roots, Nicola and Denise from The Guild of Cornish Celebrants helped the couple to plan a beautifully personal ceremony in the Keep of Pendennis Castle.
"I took traditions from their two separate cultures to reflect the fusion of the couple into a new tradition of marriage," explains Nicola. "Denise and I were overwhelmed by the preparations the couple had put in place. It looked fantastic, and the groom's family had made marigold garlands for both families and we welcomed them all by placing them over their heads."
Incorporating a unique mix of rituals including a parental rose water blessing and readings in English and Hindi, the groom also presented the bride with a mangala sutra: a necklace tied around her neck to celebrate the wedding and serve as a permanent reminder of their love.
"We called upon the five elements to witness the union, and we lit a Havan (a ritual burning of offerings), and asked Agni, God of Fire, to witness the couple's love as they walked four times around the fire to represent the four goals in life," says Nicola. "We all repeated the Cornish well-wishing as they made their first seven steps as man and wife, each step meaningful in its own right. It was one of the most amazing ceremonies I have ever had the privilege of creating and participating in."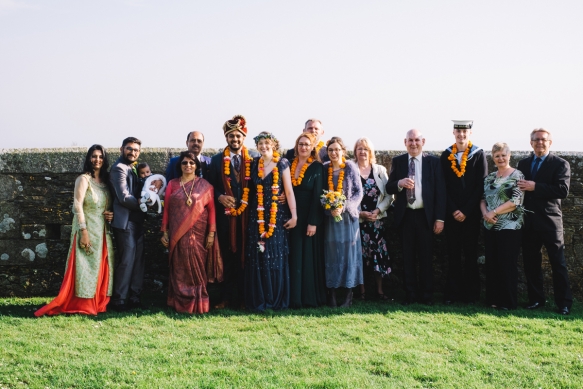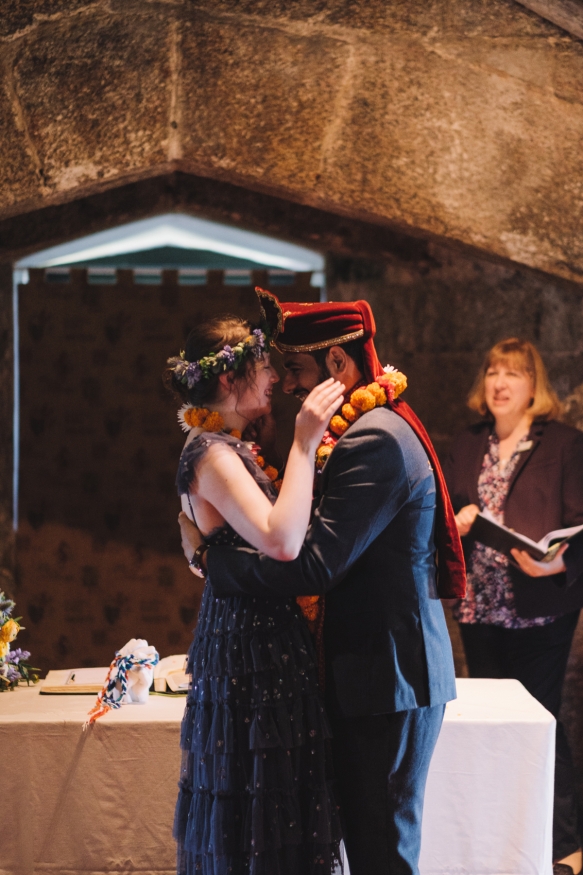 "The handfasting felt particularly special because I made the cords myself and we picked the colours together," says Alyssia. "Taking our first steps together as a properly married couple with everyone calling a greeting to us was the best feeling in the world."
A flower-inspired palette of blues, oranges and dark green evoked visions of bluebells, for British spring, and marigolds, significant in Indian celebrations, while George Mackay's hand-picked and homegrown floristry added a beautifully rustic touch.
The entertainment was equally as eclectic, including a piper for the ceremony, an acoustic guitar set, Polaroid photographer, sparklers, bubbles and evening DJ performance. There was even a gun salute to mark the beginning of the reception! "The ceremony itself is what everyone said they enjoyed most," comments Alyssia. "Because it was so different and personal to us, and that meant a lot to hear."
She encourages other couples to achieve their own idiosyncratic stamp. "In terms of tips, don't be afraid to do something different!" she says. "Everything we chose had significance to us and we were confident in saying: 'This tradition doesn't apply to us, but we have something that does mean a lot, so we'll do that instead.' The day turned out a lot better for it because we felt comfortable with what we were doing."
Photography Craig Shewry craigshewry.com
Venue Pendennis Castle
english-heritage.org.uk
Ceremony Cornish Celebrants
cornishcelebrants.co.uk
Dress Needle & Thread needleandthread.com
Flowers George Mackay
georgemackayflowers.com
Cake Yummy Scrummy Bakery yummyscrummybakery.co.uk
Copyright Wed magazine 2019
Wed

Directory

All you need from the finest wedding suppliers in Cornwall and Devon