---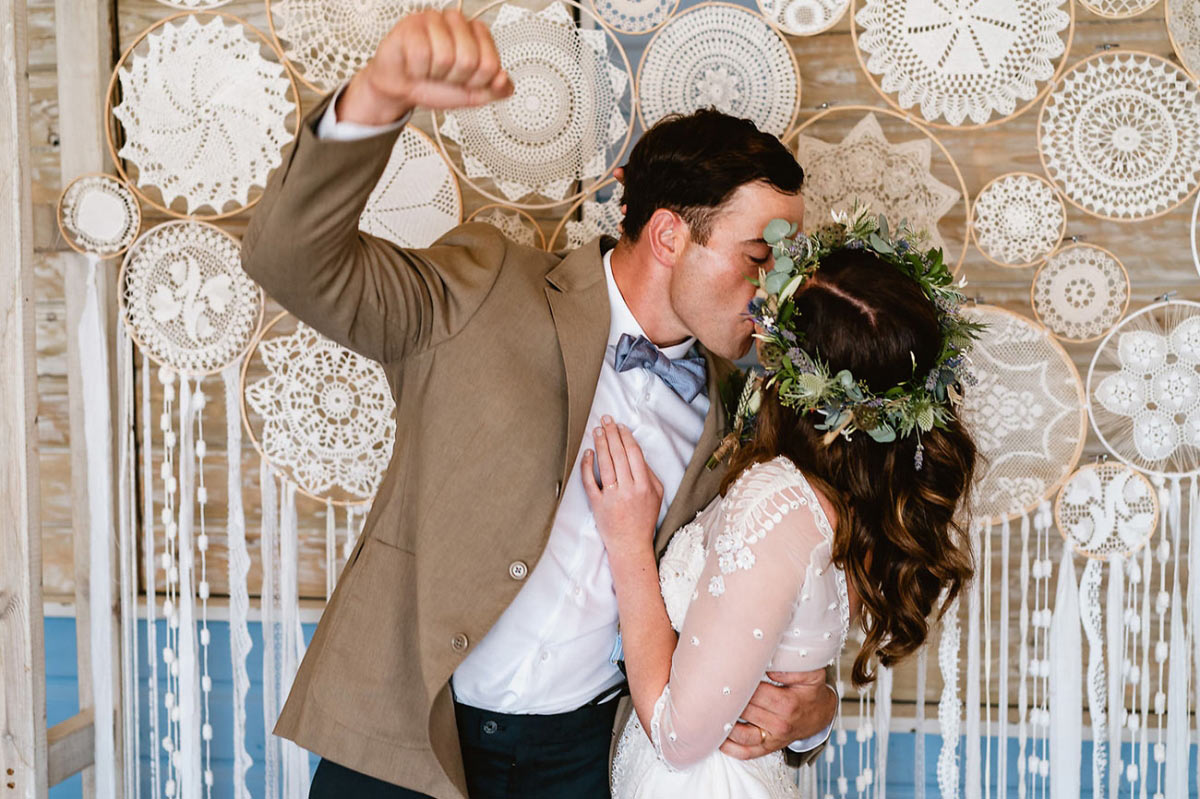 Wedding at Lusty Glaze, Cornwall
Call of the Sea
Charlee and Luke's sand-between-the-toes celebrations at Lusty Glaze
"Luke and I are both firefighters and first met when I moved stations following a promotion, which meant I was his boss… and no, it was not love at first sight!" laughs Charlee. "Due to the nature of the job, we would spend a lot of time at work. Most firefighters would agree that you become like a second family, so it didn't feel that odd when he showed up at my door with a bunch of flowers after I injured my knee in a fire," she explains of how they became a couple.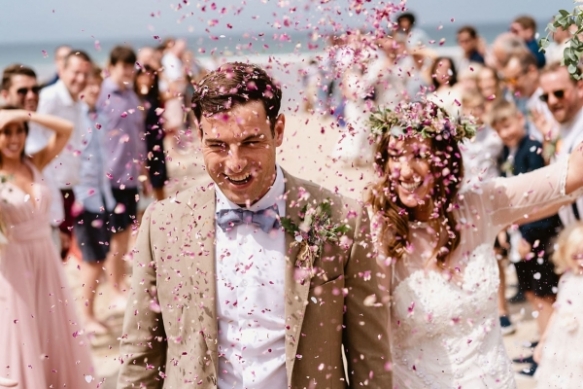 "Three years later (after a million hints from his mum, Beryl) Luke proposed in his hometown of Lancaster on the steps of Ashton Memorial," Charlee reveals. Sadly, Beryl passed away a few days later but continued to play an instrumental role in the wedding by influencing many of the themes, such as the lavender in the buttonholes and flower crown. "It's a smell that reminded the family of our trips to the South of France where Beryl would buy all things smelling of lavender!" says Charlee. "She had a special place at the head table and was mentioned fondly in the speeches, a reflection of how remarkable she truly was."
From the outset, the couple were armed with a clear vision for their day: "a smallish, casual, beach wedding vibe", which led them on a venue hunting trip to Thailand before Luke discovered Lusty Glaze. "My family go to Cornwall every year in the summer and it always feels like home, so off we went for a weekend visit from Essex to Newquay and surfed, had dinner at Lusty and left with the biggest smiles on our faces!" she says.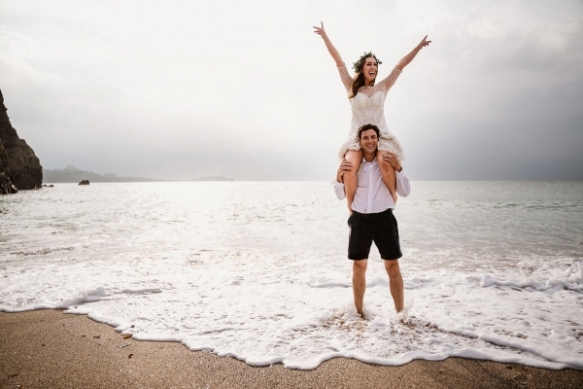 The pair set about designing a day to maximise the time spent with loved ones while incorporating their favourite things styled with "a blend of colours that reflected nature and relaxation."
"We were determined to make the most of our day by having an early ceremony, giving us plenty of time for beach games like volleyball followed by a dip in the sea," Charlee says.
The flowers were a central component, perfectly matching Charlee's brief of "elegant, natural flowers that reflect British beauty with lots of foliage and sea-like colours, but also bright and tropical plants that remind me of being in Thailand, and scents of eucalyptus and lavender!" that was achieved by the stunning mix of dahlias, stocks, ferns and shells that adorned the tabletops.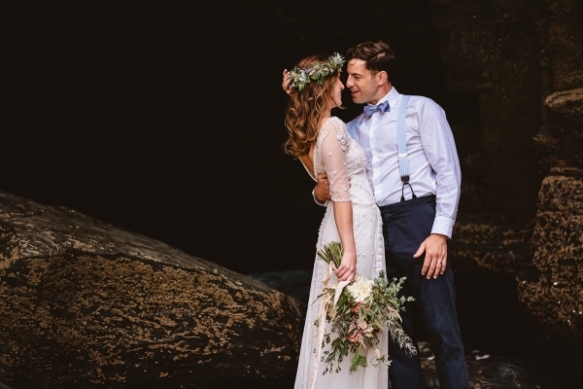 "A good food moment for me was sitting on the sand with a glass of champagne in one hand and a pasty in the other; I think all my dreams had come true at that point!" recalls Charlee. "It was great to see the evening guests' eyes light up when they realised there was scones and a pizza oven: an extra we knew wouldn't be wasted."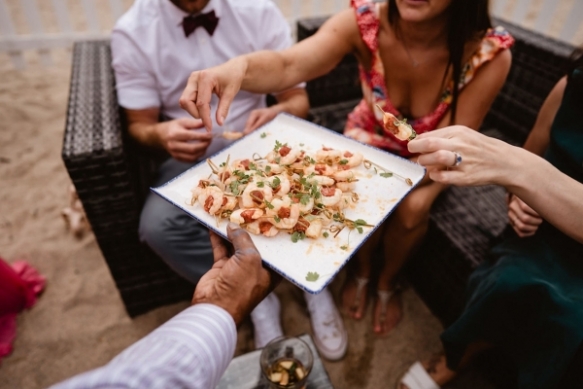 As for advice for couples in the throes of planning, Charlee suggests creating something that you want to be a part of, that you enjoy doing together and ensuring your wedding day reflects that experience. "If it's not enjoyable, stop and let it go because it's easy to get caught up and lose sight of the things that do not matter."
Wed

Directory

All you need from the finest wedding suppliers in Cornwall and Devon