---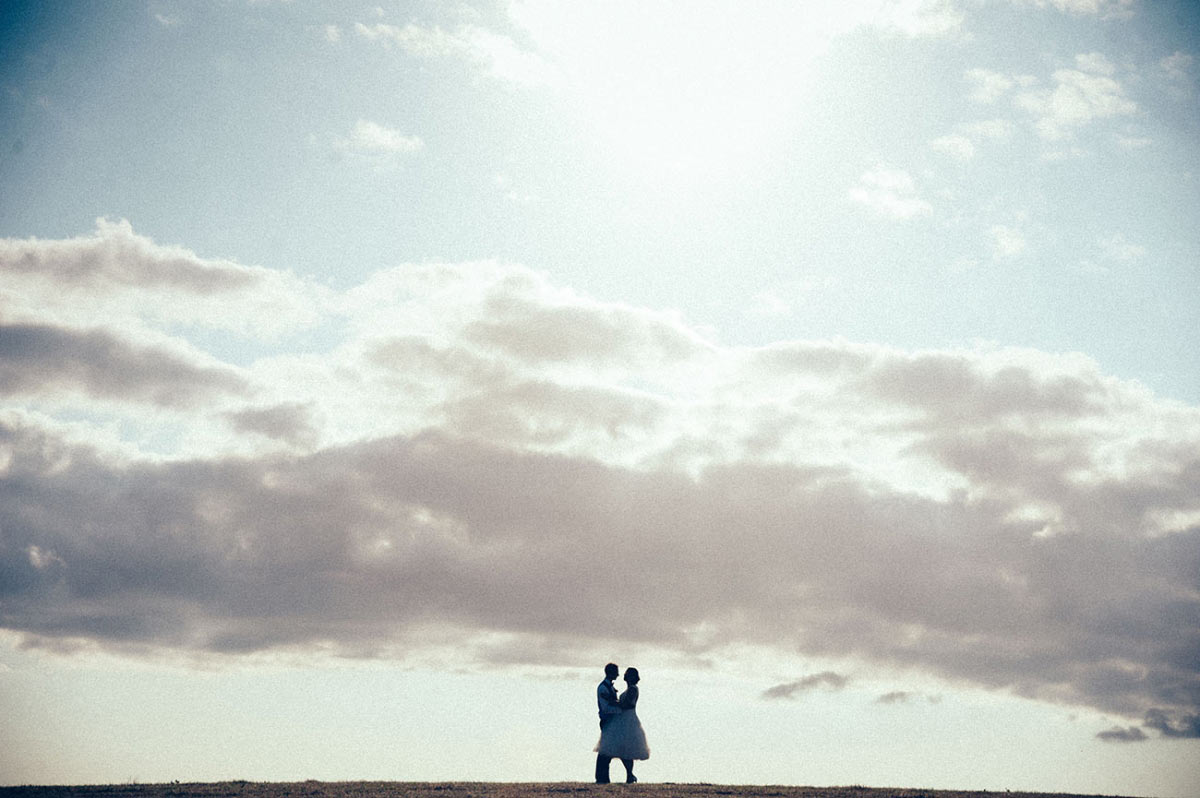 Wedding at Haldon Belvedere, Devon
Love in Devon
Nicole and Pete's colourful wedding at Haldon Belvedere and a coastal tipi
We liked the rustic country feel of having as many beautiful bright colours as possible."
"We were in Kenya on a magical safari," says Nicole, reflecting on her romantic engagement. "The sun had not long dropped behind the distant hills and dusk was falling fast over the wilderness. We were sitting next to the fire, high up on a hilltop with the savannah far below stretching away to the horizon where mountains framed the landscape. It was incredibly beautiful and I think we were both lost in it when Pete proposed!"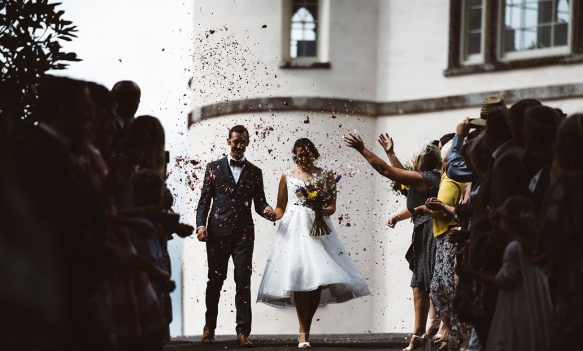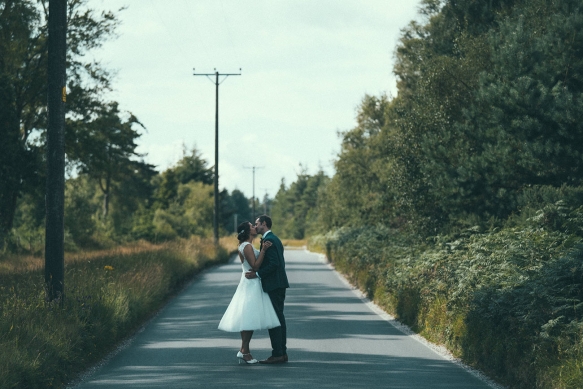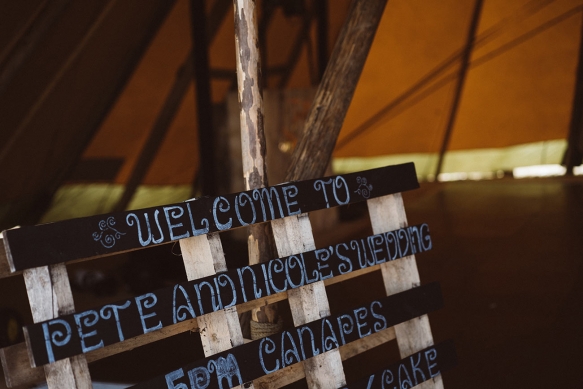 The rolling countryside of Devon set the scene for their intimate ceremony in the enchanting setting of Haldon Belvedere, where their closest friends and family saw the couple exchange vows alongside readings and a special vocal performance by one of Nicole's friends.
"We then wanted something different for our reception and decided on giant Nordic tipis," says Nicole. "Luckily we have some fantastic friends who gave us a field to borrow overlooking the sea in Maidencombe."
Without selecting a specific colour scheme, Nicole and Pete simply picked things in their favourite colours of orange and blue for their bright, rustic inspired day.
"Pete wore a blue tweed suit and we had orange in the buttonholes. At the reception we went for a multicoloured palette in the bunting and confetti as we liked the feel of having as many beautiful bright colours as possible," says Nicole. In addition to the wild flower bouquets, the buttonholes each featured a guinea fowl feather "as Pete's parents have always had guinea fowl and it was a lovely touch", while the tabletops were adorned with wild flowers grown by a farmer in Maidencombe.
The handmade day was a collaborative affair and included the cake, which was created by Nicole's mum and her friend Sarah. "We wanted it to be a big community and family-involved wedding," says Nicole.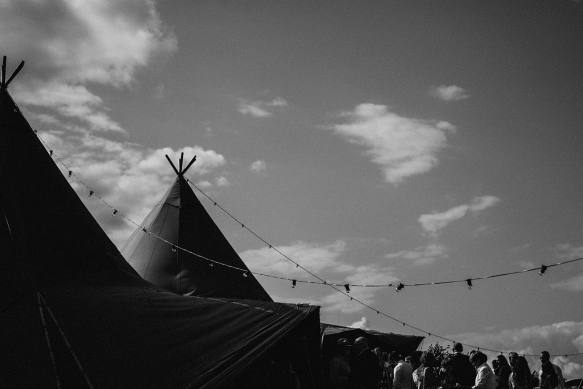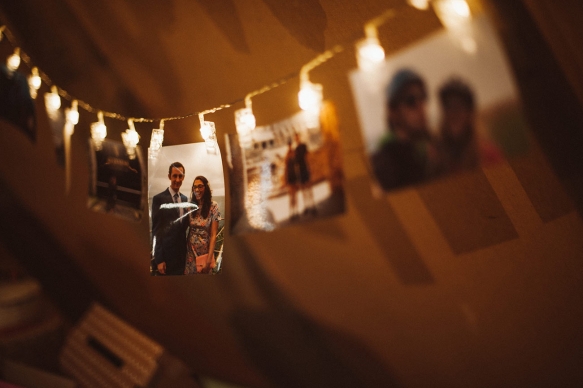 "My favourite memory of the day was the speeches," she says when reminiscing. "Listening to Pete give his speech after being so secretive about it for ages was such a special moment and the thoughts behind it were the reasons I fell in love with him," she smiles.
"For me, it was having all our friends and family in one place, there just for us," reveals Pete of his personal highlight. "The ceremony was a very profound and special moment. The anticipation of Nicole entering the room then committing to each other in front of everyone felt so good."
Reflecting on their family-focused day, Nicole and Pete are full of advice for other couples. "Do not feel you have to take everyone's ideas and wants into consideration; it is your day so make it what you want," asserts Nicole. "Surround yourself with friends you can rely upon, and shop around when choosing everything from food, dresses and photographers, making sure it's your style," she insists of the importance of taking your time to achieve a wedding that's 'you'.
Her final thought is one that is echoed by many a newly-wed. "The actual day goes so quickly; take some time for just the two of you to cherish those memories."
Venue Haldon Belvedere
haldonbelvedere.co.uk
Wed

Directory

All you need from the finest wedding suppliers in Cornwall and Devon