---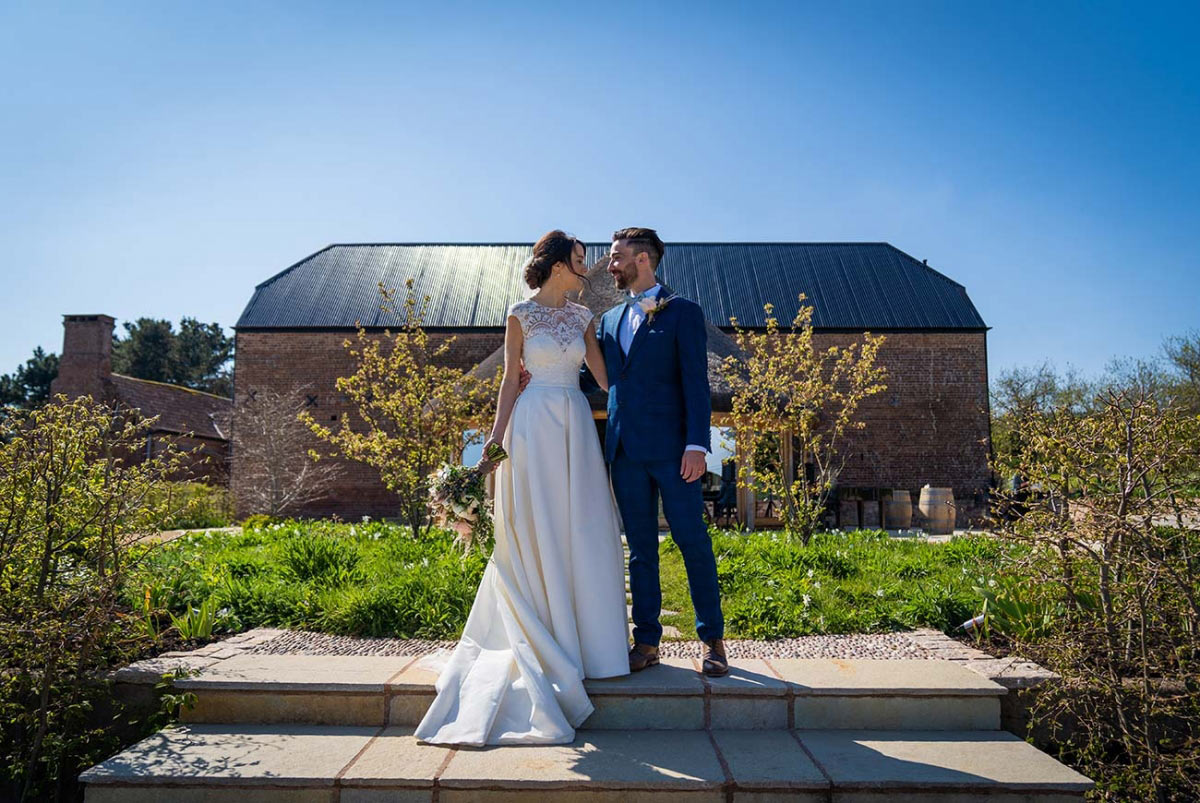 Wedding at Brickhouse Vineyard, Devon
La Dolce Vita
Kerrie and Dan's intimate wedding at Brickhouse Vineyard
A festive trip to New York in 2018 led to a rather special Christmas proposal for Kerrie and Dan, who met through mutual friends at the village pub in Ide a few years earlier. "I'd been quite nervous about getting the ring through security checks but it all went smoothly," reflects Dan, who asked Kerrie to marry him in Central Park on Christmas Day.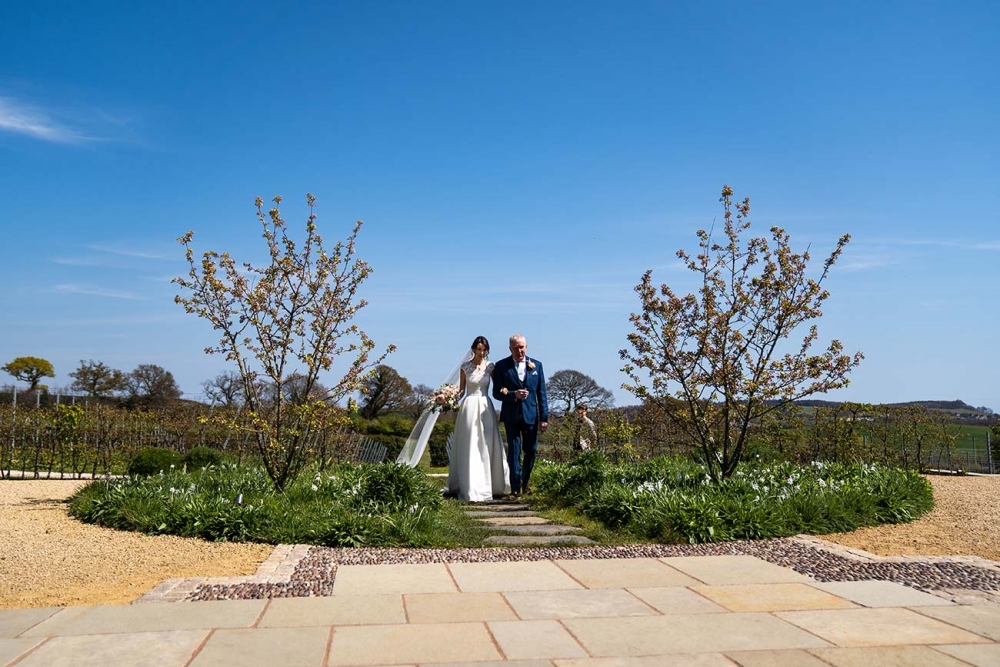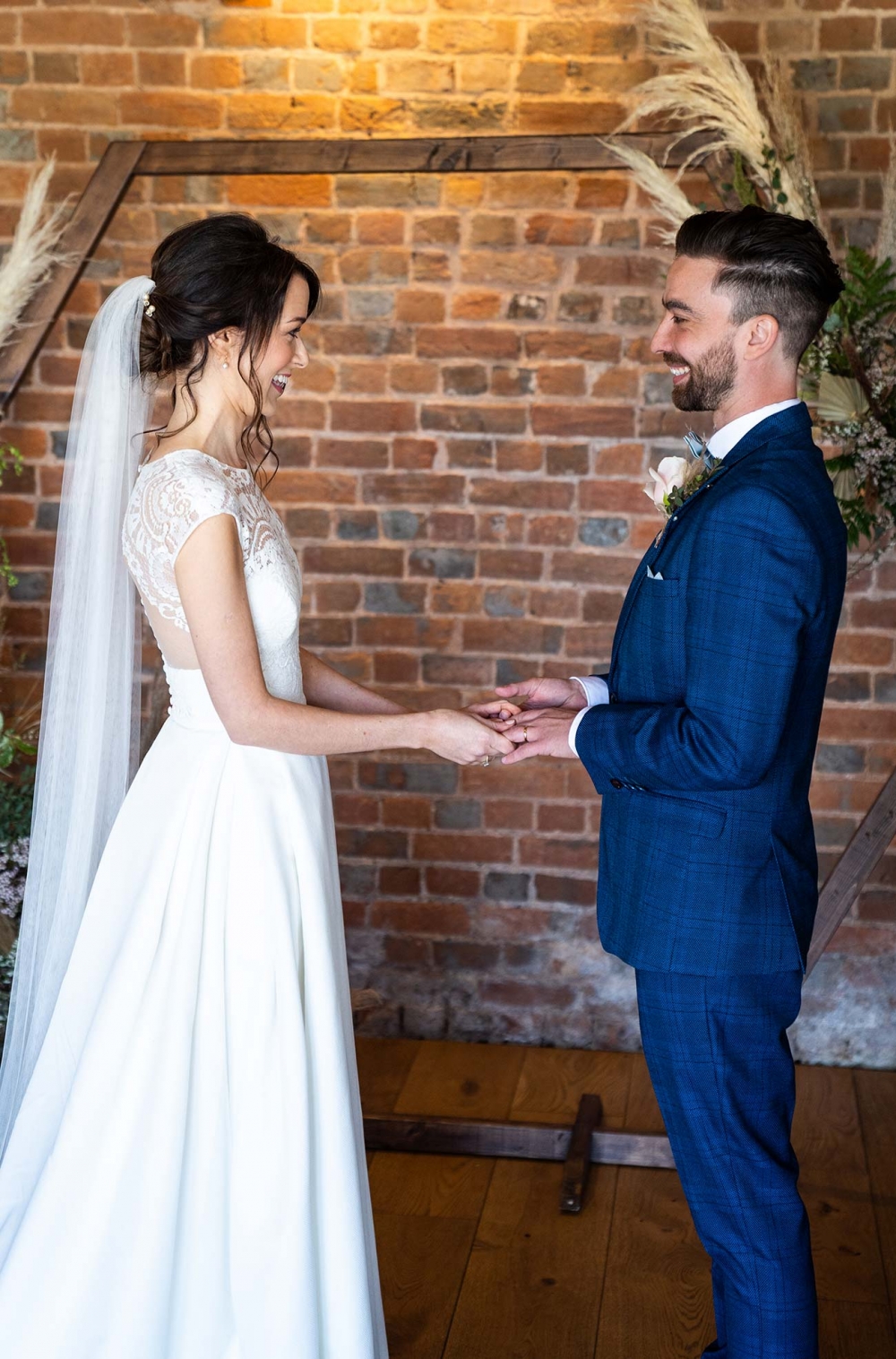 Their plans led them to Brickhouse Vineyard, where the couple set about planning a special day filled with their loved ones, and a floral design of "botanical with eucalyptus, mixed with dried elements and blush pinks".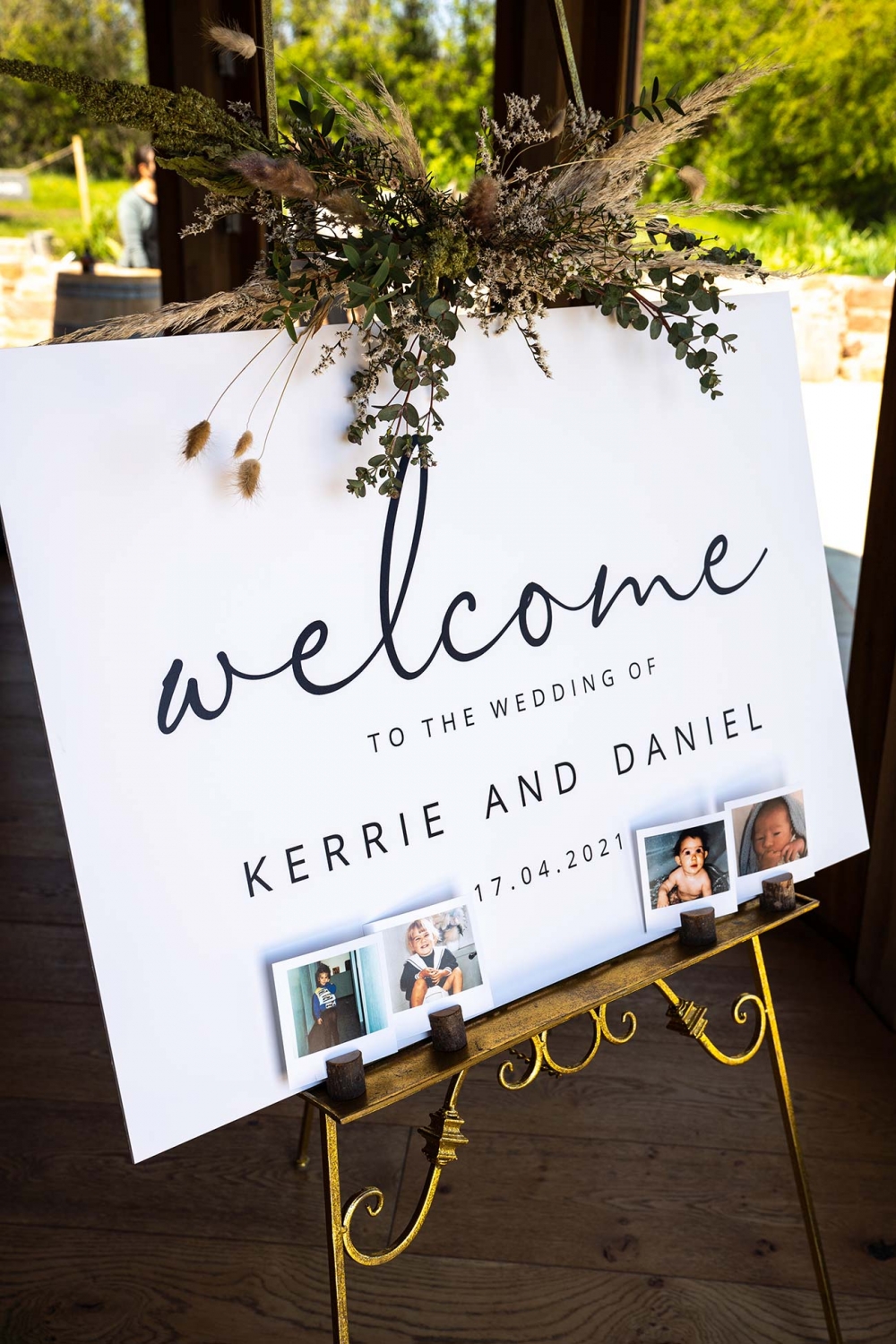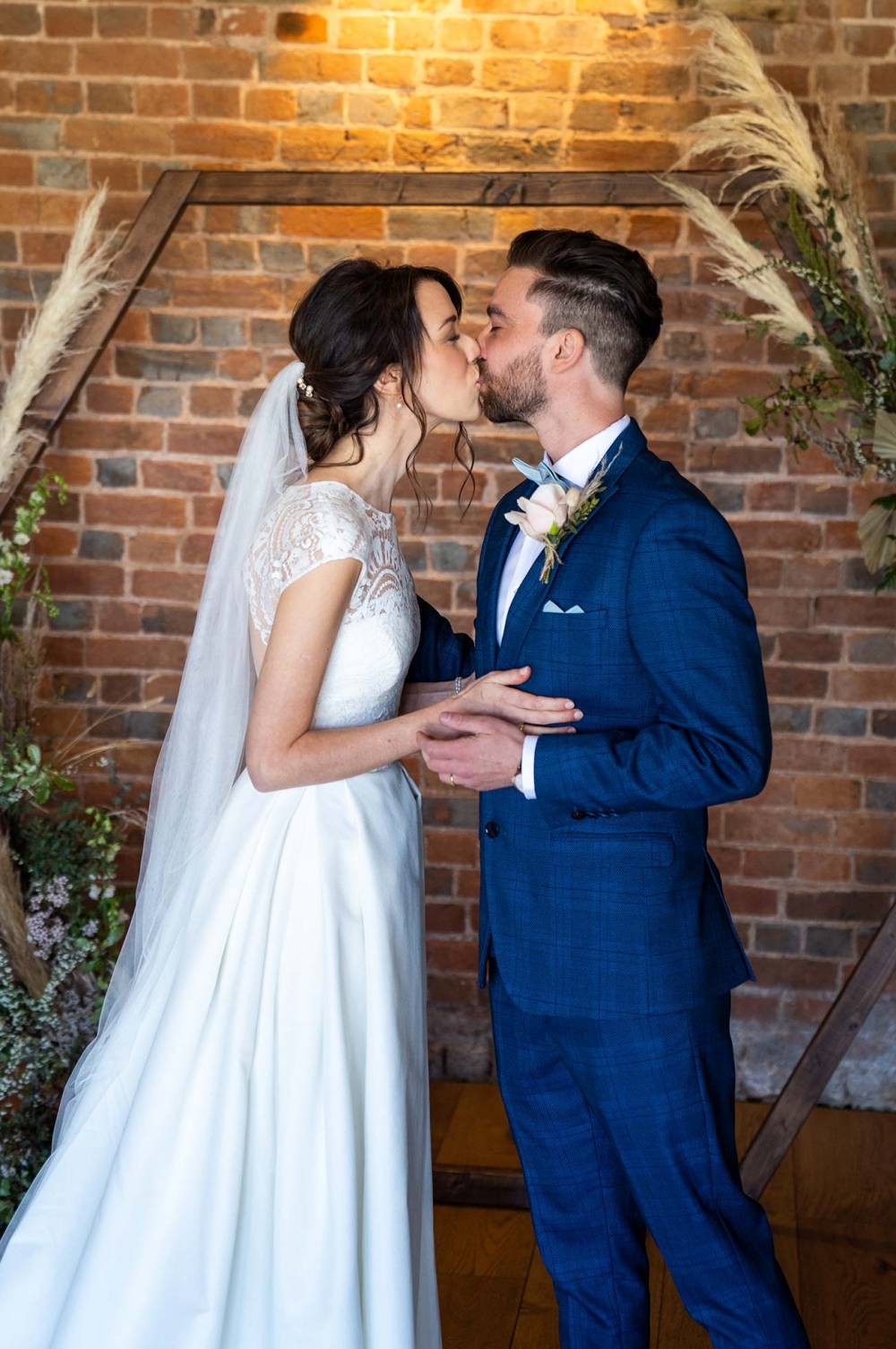 "Due to Covid, we actually only saw the venue in person a week before," explains Dan, of their leap of faith to book the venue without viewing it or even knowing if their wedding could go ahead. "Covid made things pretty touch and go, but luckily fate was on our side as weddings were permitted from five days before our date, so we felt very lucky." Cramming in suit and dress fittings, alterations and hair trials in the few days before their wedding, the unflappable couple woke up on the morning of their wedding feeling "very relaxed".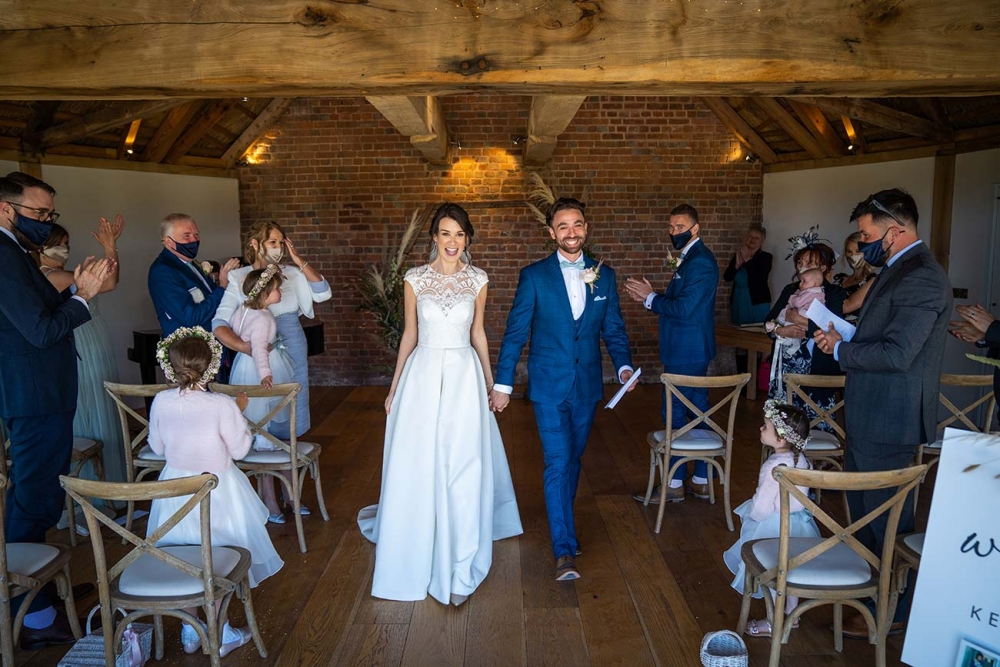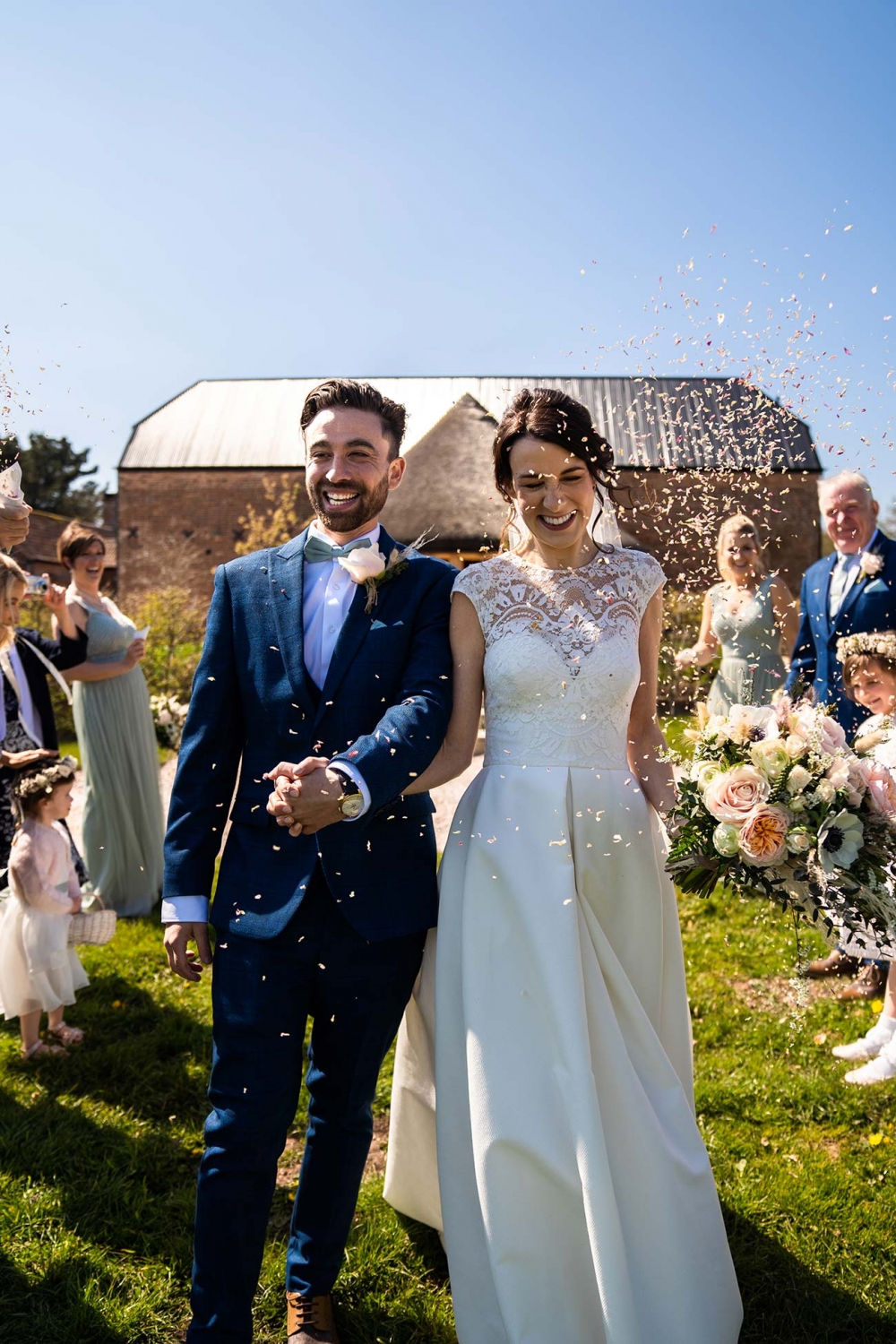 "Amazingly, it all came together," says Dan. "We got so incredibly lucky; it was glorious. We can't recommend Brickhouse Vineyard enough! It felt like we were in Italy; the sun was shining all day and we were amongst beautiful vineyards, yet just 20 minutes from Exeter."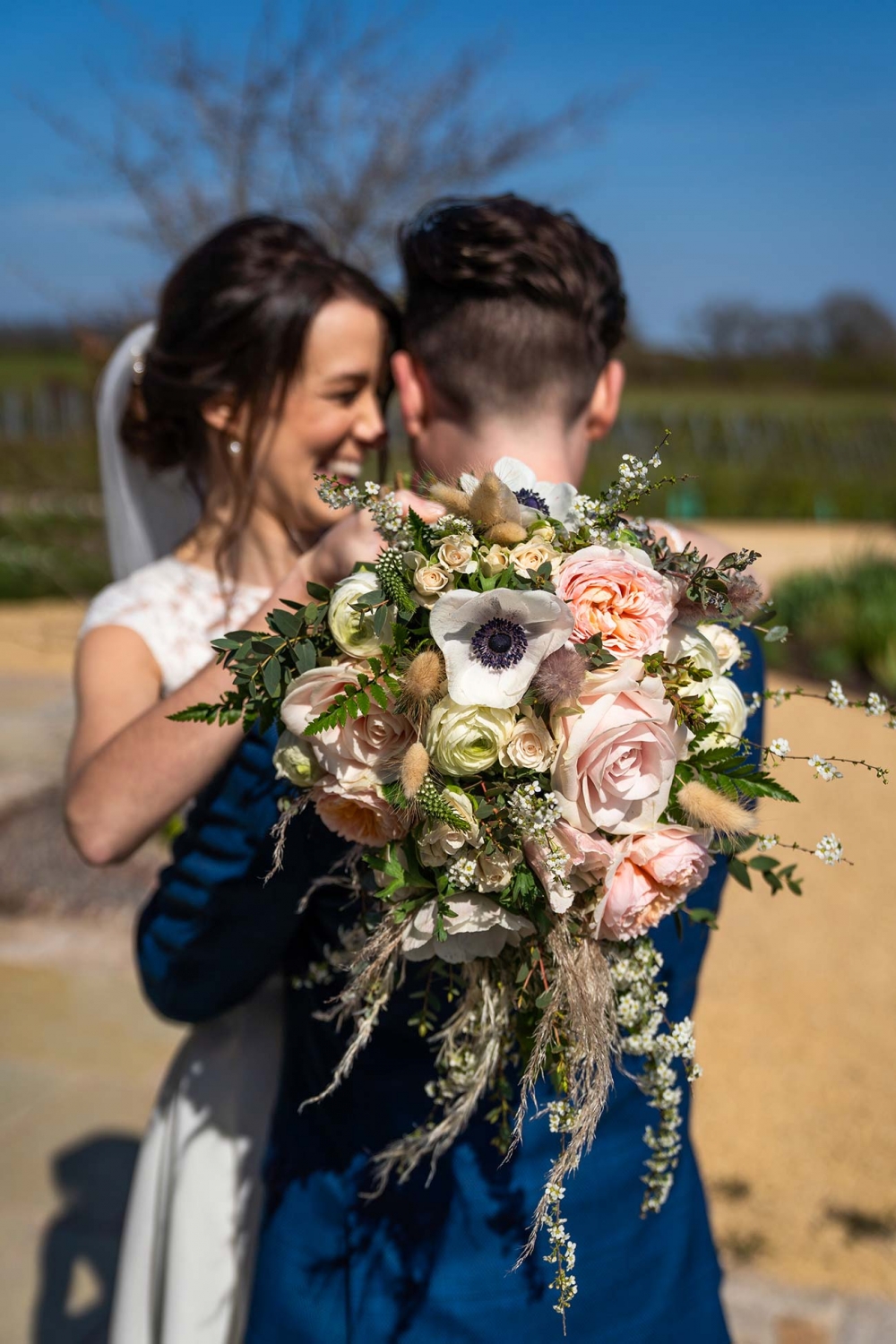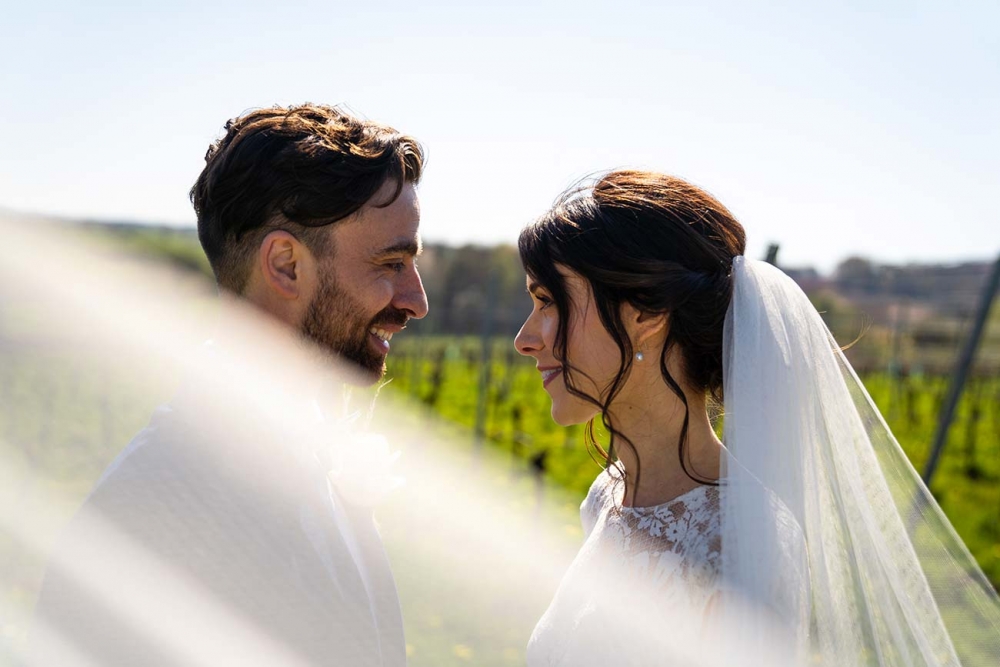 The afternoon ceremony provided Dan's personal highlight of the day – "My favourite moment was looking back to see Kerrie walking down the aisle, she looked beautiful," he says – with the ceremony followed by a confetti shower in the vineyard, then drinks, canapés and photographs.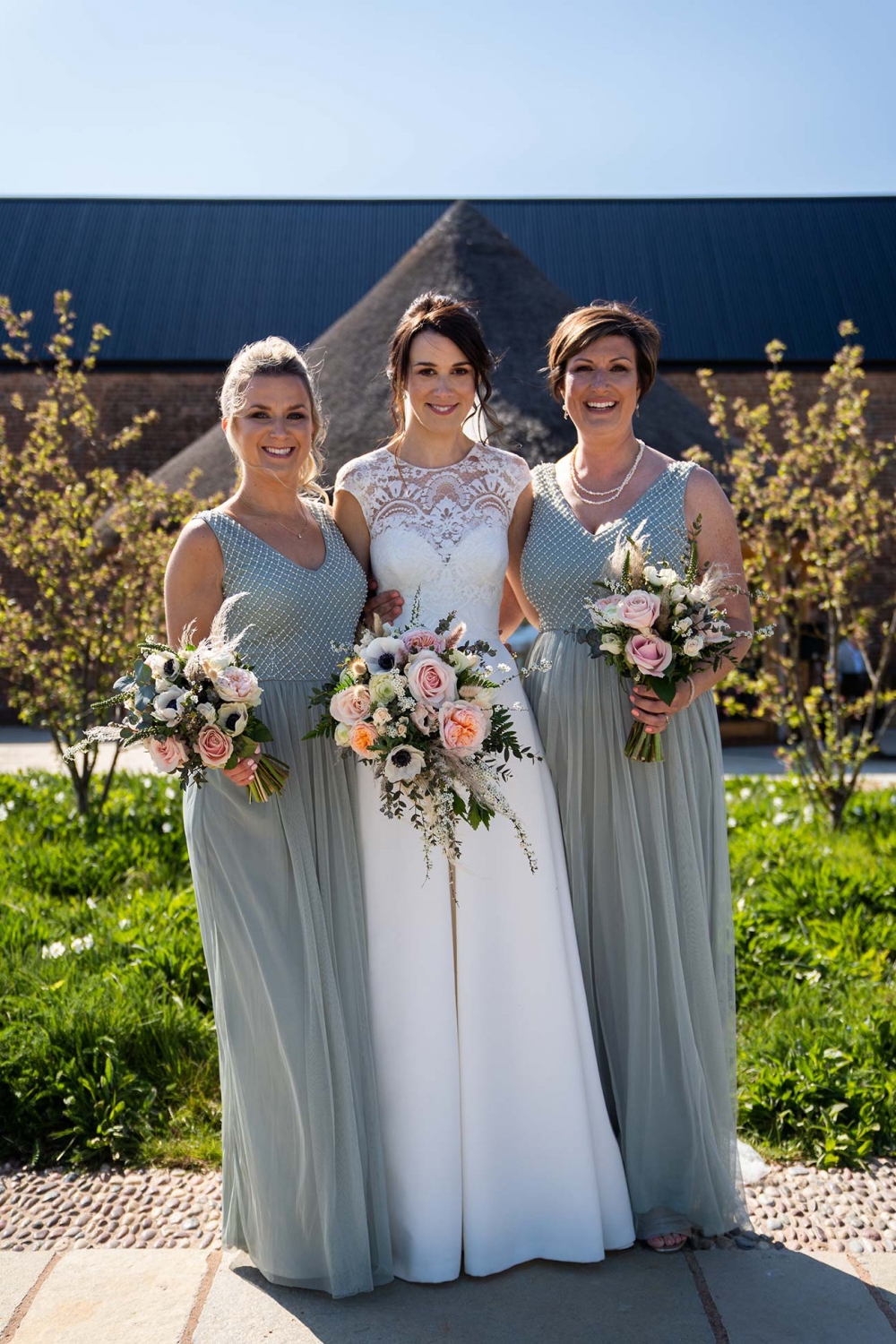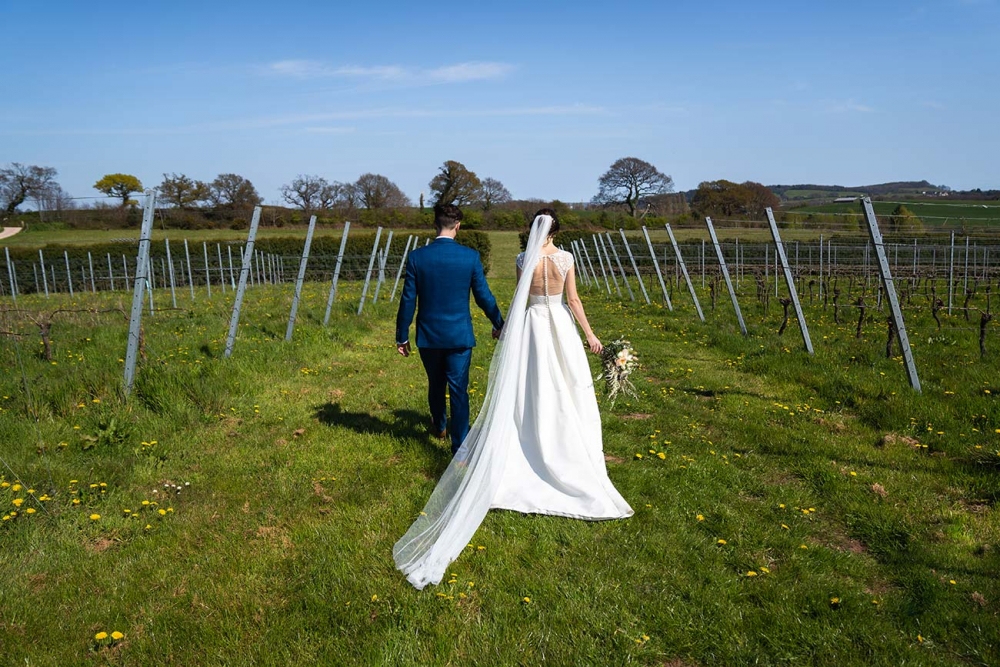 Later, the guests feasted on starters of sun-dried tomato and mozzarella arancini, mains of slow-roasted shoulder of lamb with all the trimmings, and a trio of desserts including triple chocolate brownie, glazed lemon tart, and traditional Eton mess, which were served under a stretch tent strewn with twinkling fairy lights. Then it was time for the speeches, which had a surprise twist.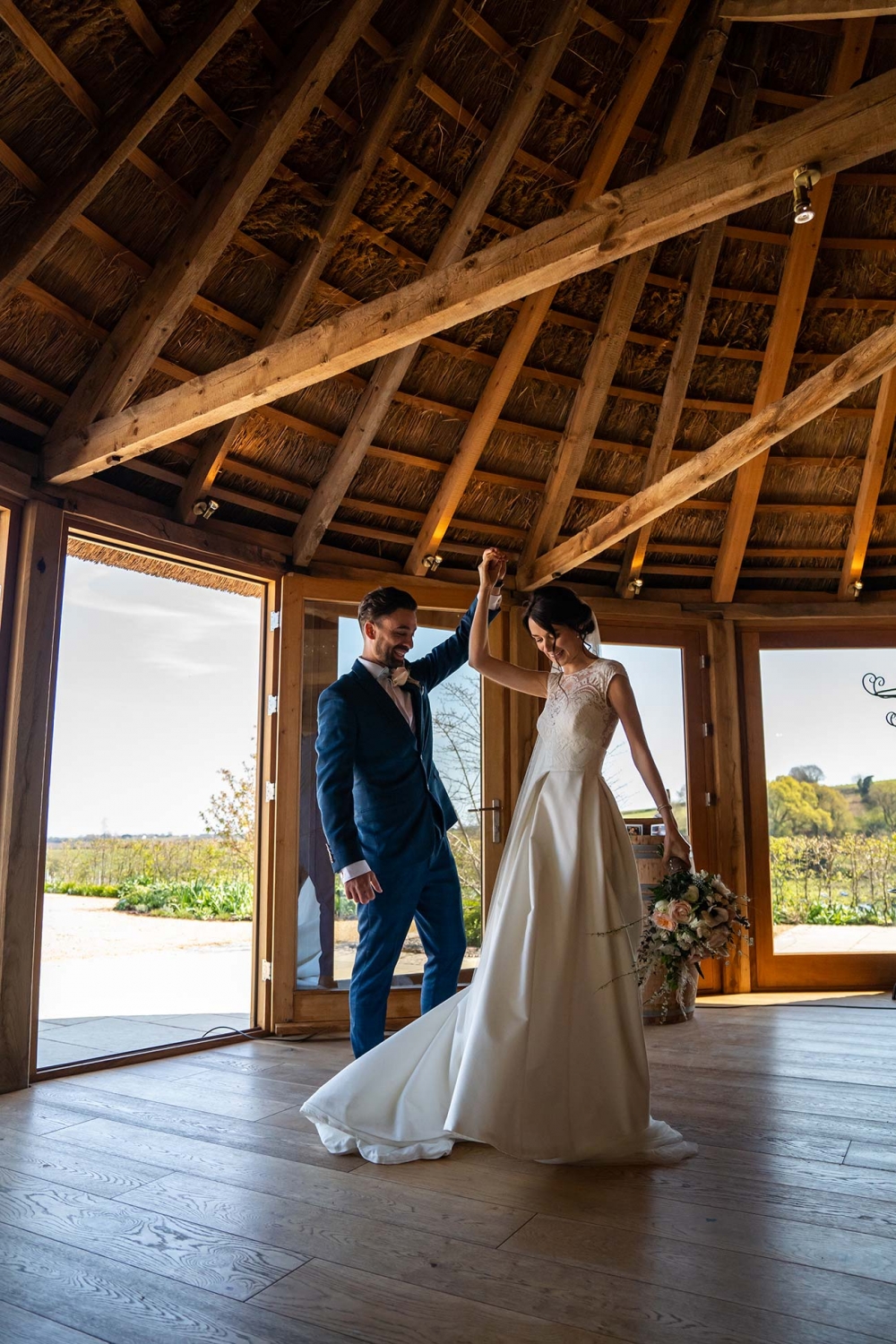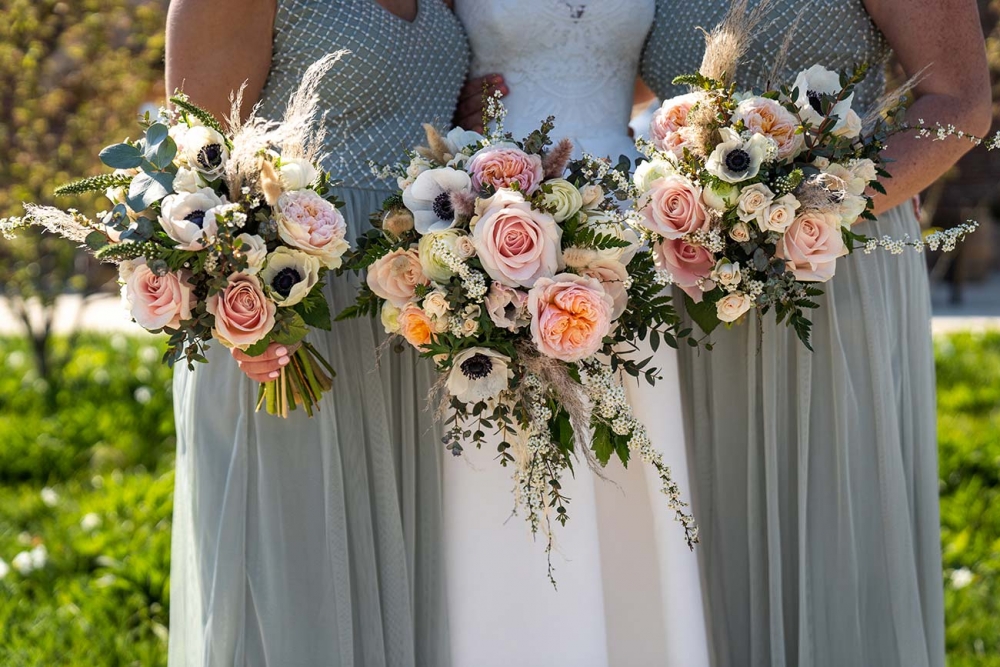 "During my speech, we announced that we were expecting a new addition to the family!" remembers Dan. "The reaction from both bridesmaids was priceless – they were both in tears and almost on the floor."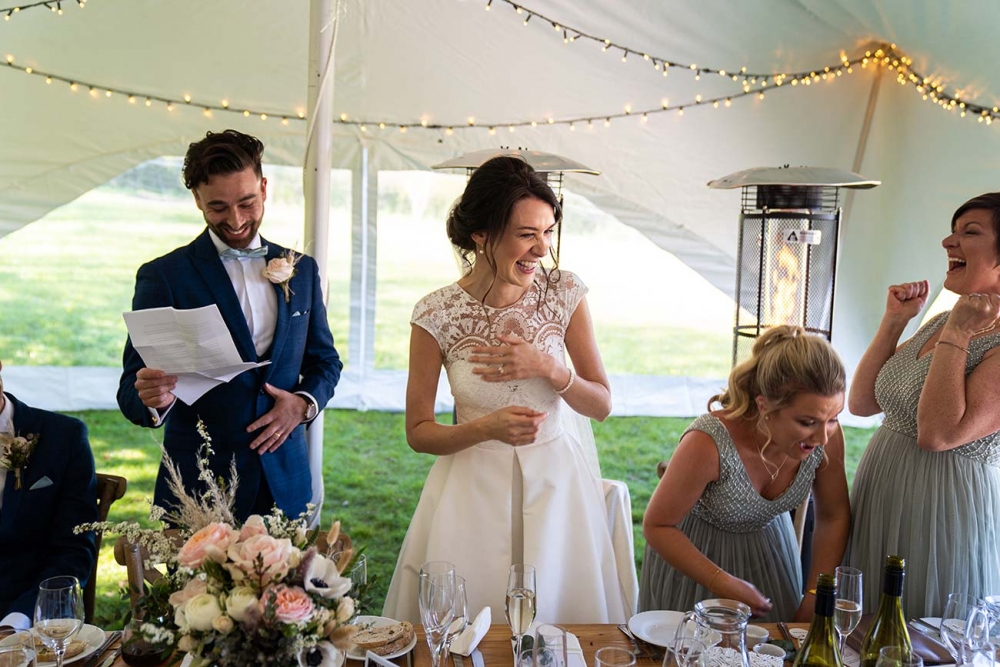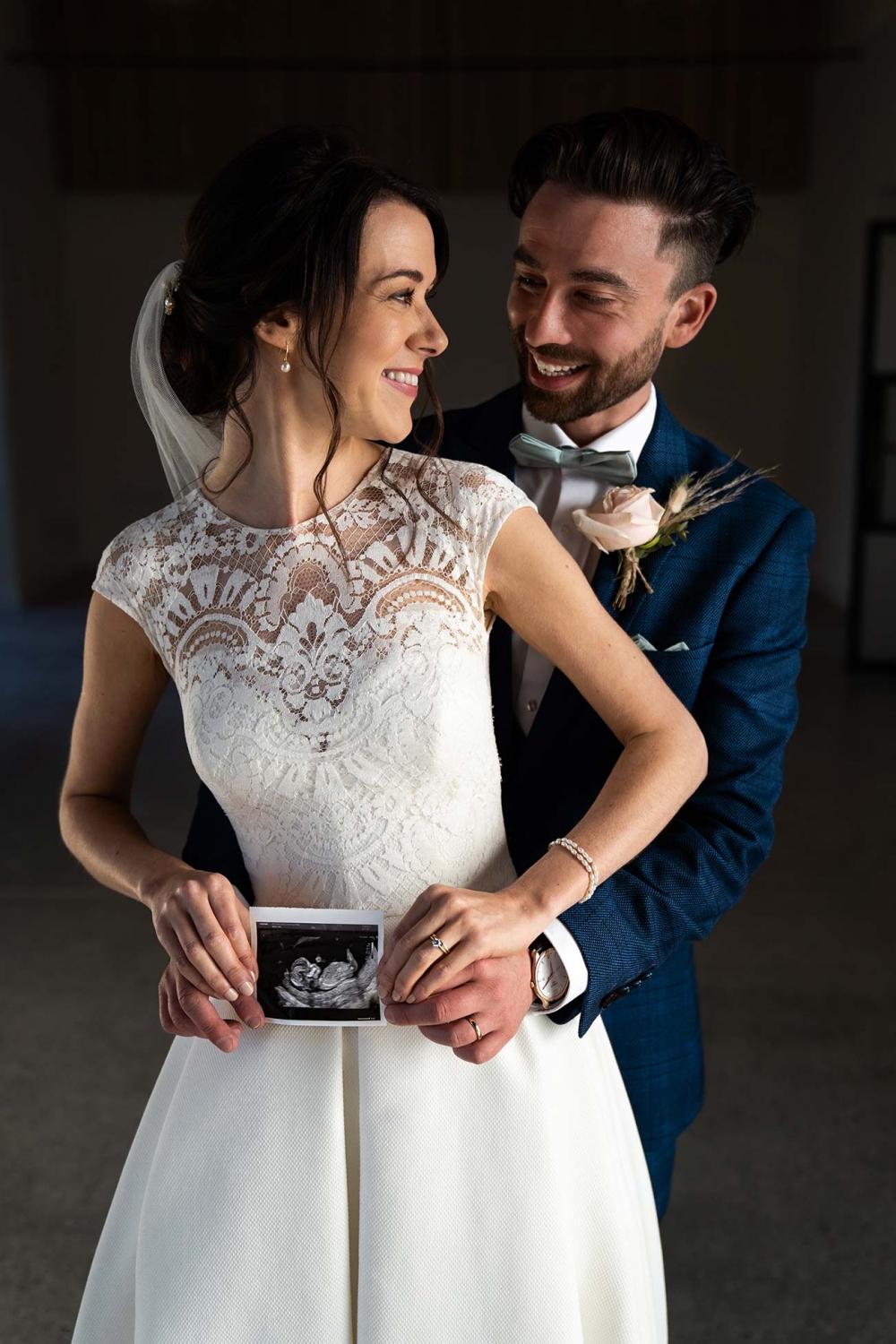 Plus, in a poignant nod to Kerrie's nan who couldn't be there, the couple made sure she still played a part in the day by using glassware she had gifted them for toasting and serving tea and coffee in her antique cups and saucers.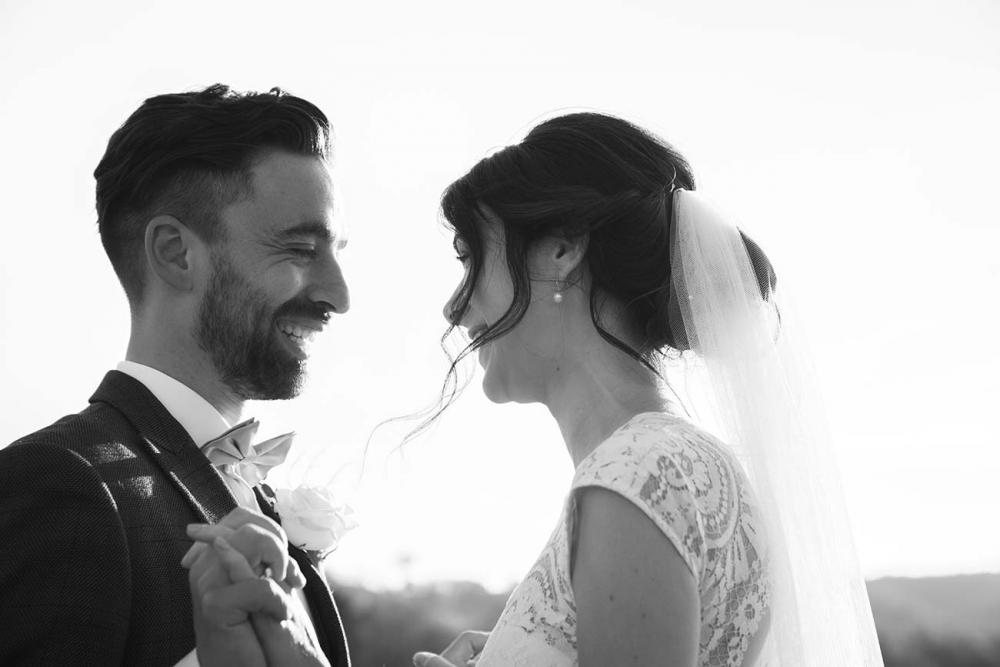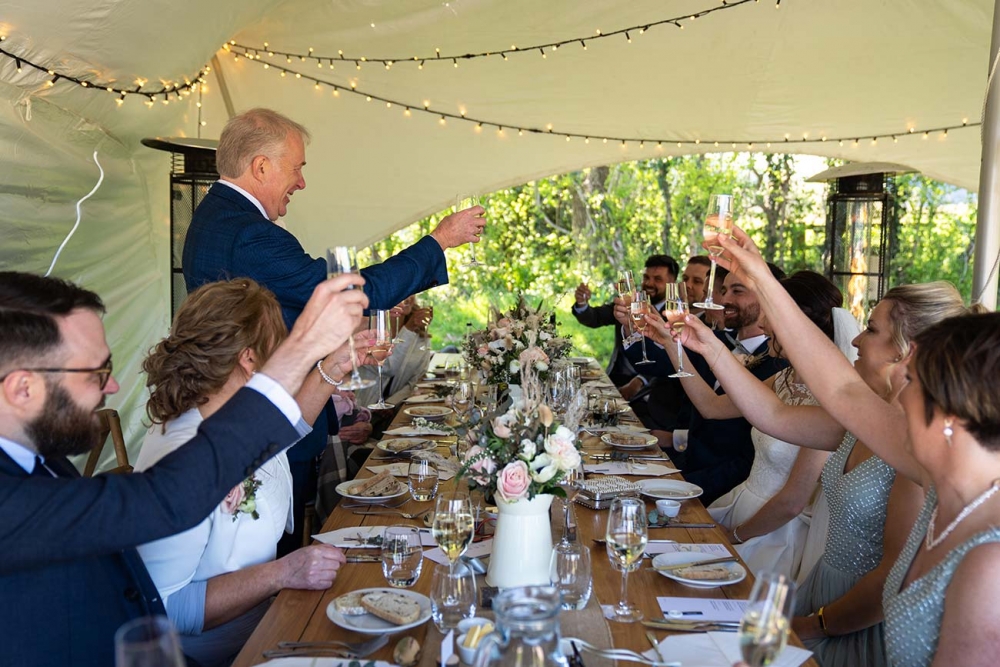 Their pianist played handpicked songs as the couple cut their cake and the relaxed evening drew to a close.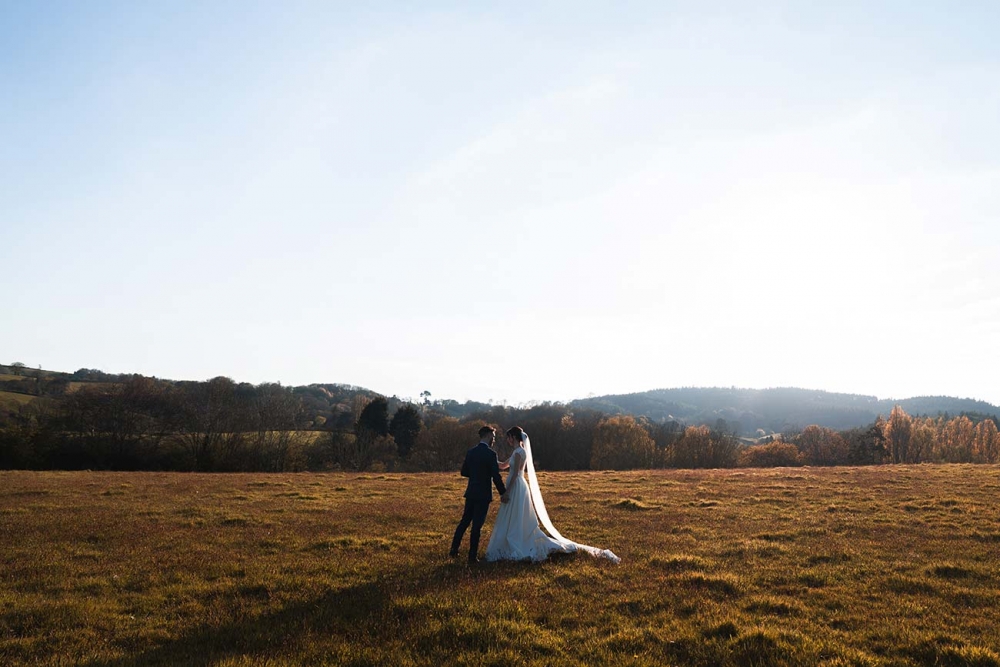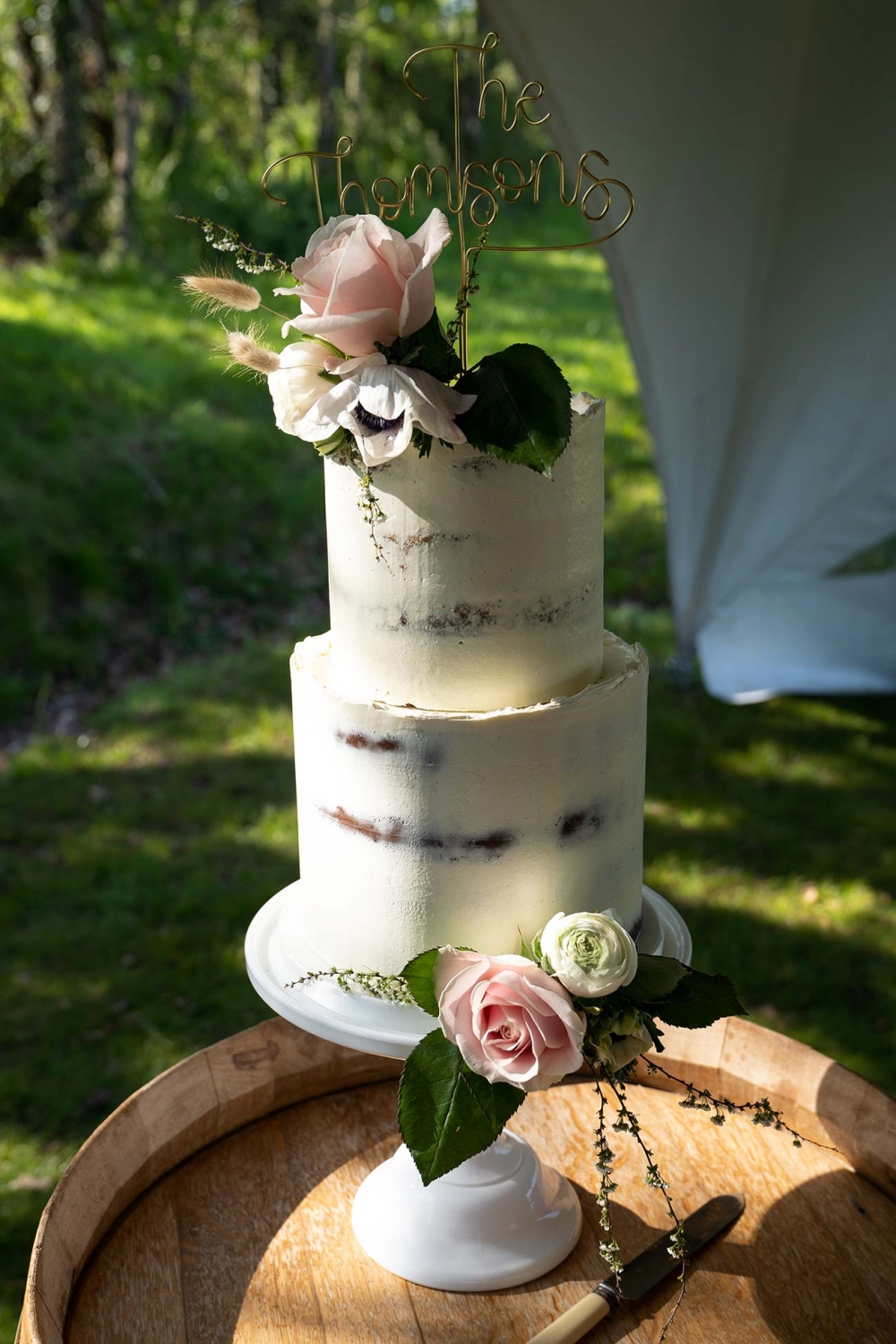 "We had the most perfect day and there isn't anything we would change. We shared a concern that, due to Covid guest limitations, there may be lulls in the day, but there really weren't," says Dan, who points out an unexpected highlight of the guest restrictions. "We liked that everyone who attended had a role to play, such as bridesmaids, flower girls, witnesses and groomsmen," he says. "The day was so perfectly intimate and personal, and we didn't have to spread ourselves thin saying hello to people we'd not seen in ages. We could really be there in the moment."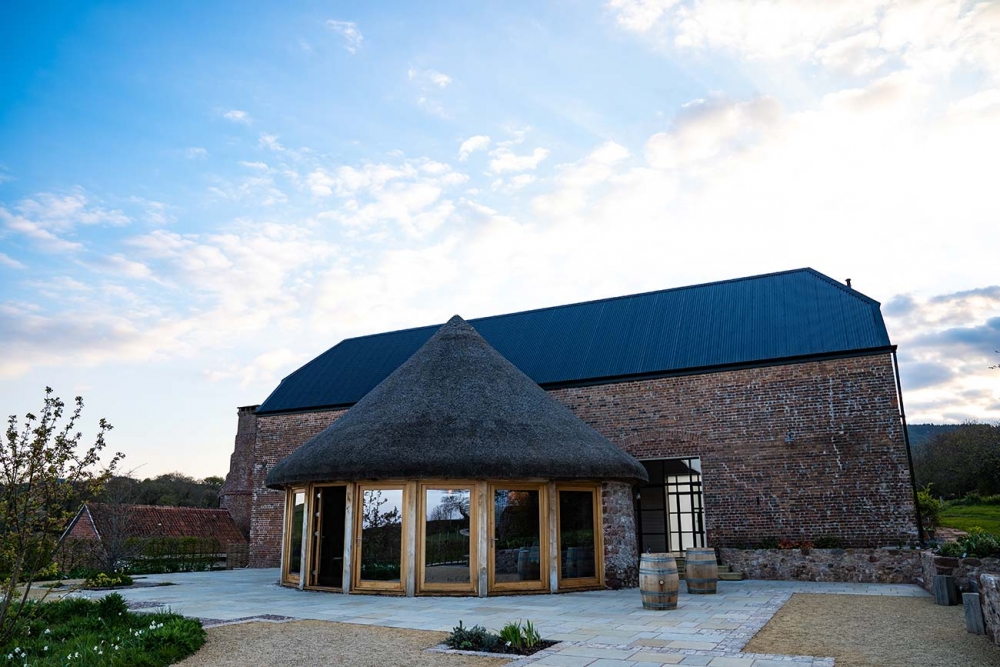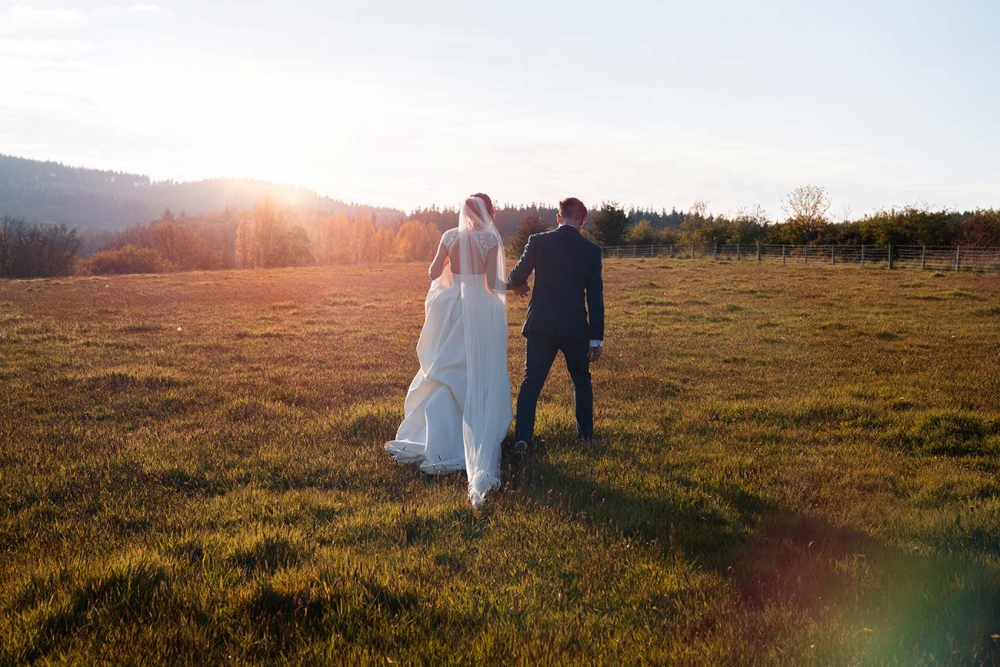 Meanwhile, his advice for those planning similar weddings is sweet and simple. "Enjoy the day," he says. "We were told how quick it would go, and it really does… Blink and you miss it."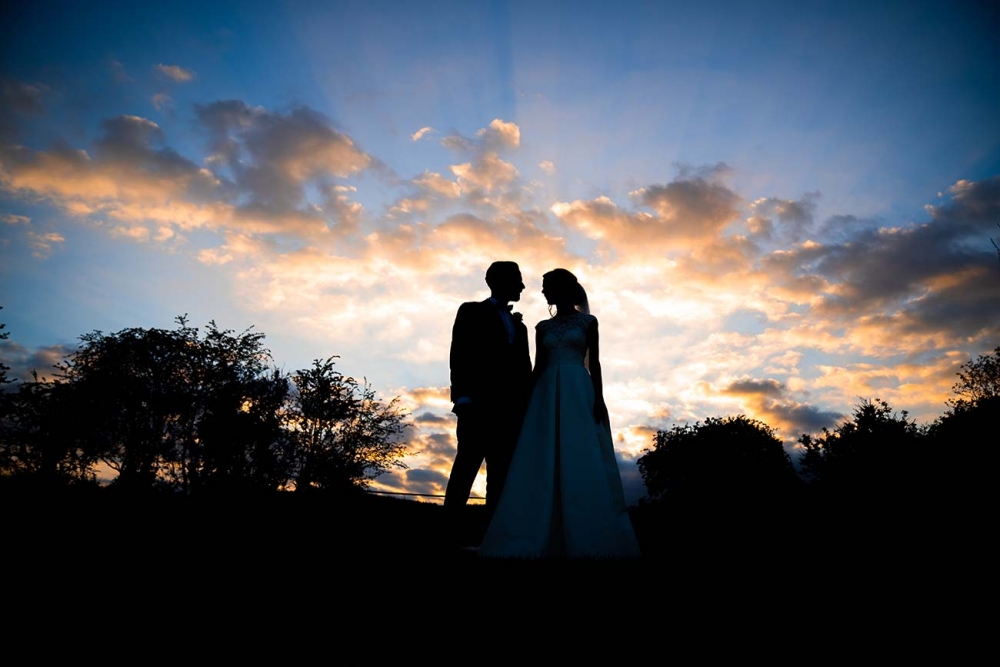 Groom's outfit Marc Darcy from Zebel Bespoke
zebel.co.uk
Wed

Directory

All you need from the finest wedding suppliers in Cornwall and Devon