---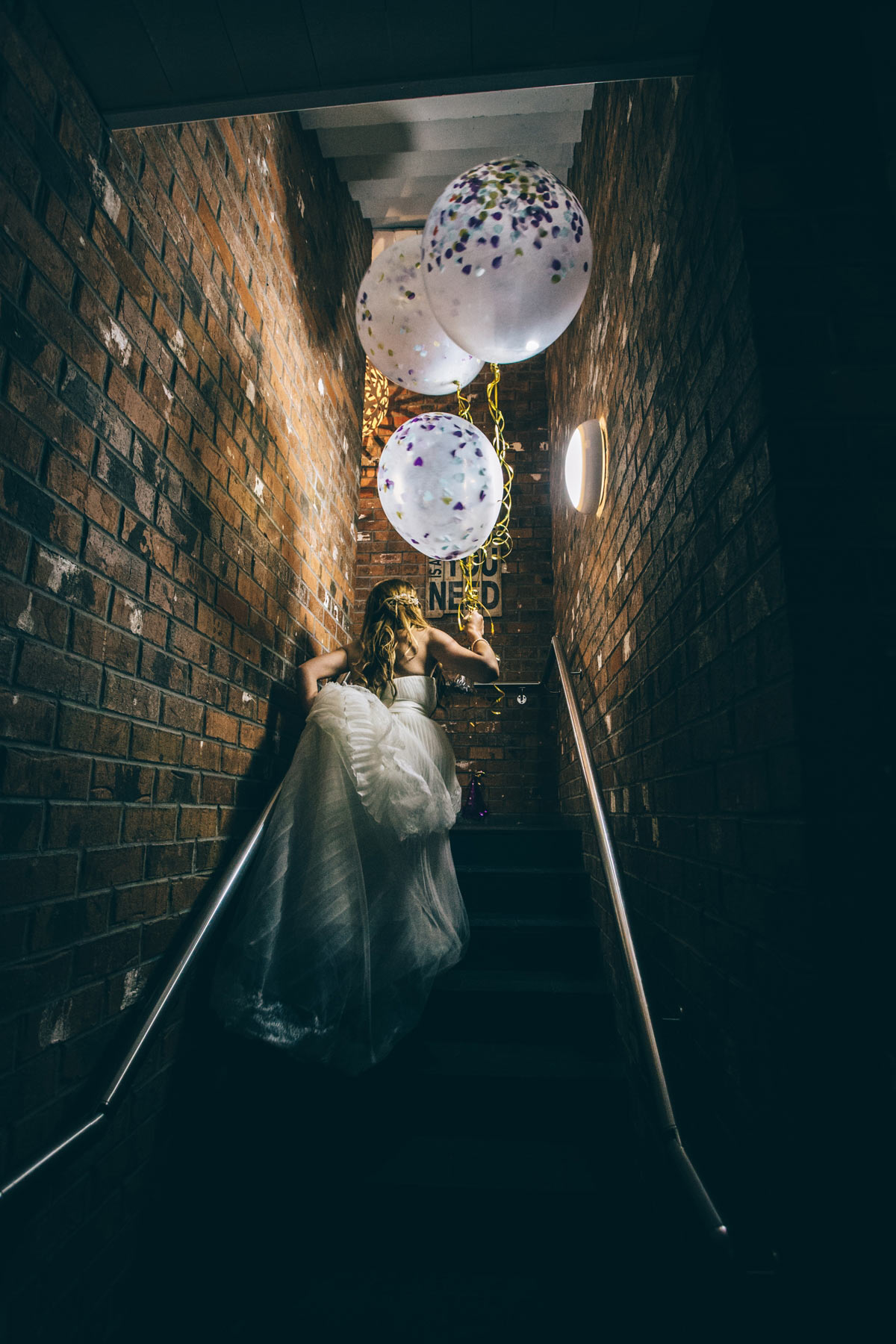 Wedding Advice
Wise words of advice from married couples
Take the advice of recent newly-weds, who share what they would and wouldn't do again when it came to the biggest day of their lives
Ever wished a few just-marrieds would give you a quick lowdown on what they would do differently when it comes to planning a wedding? Your wish is our command! We've rounded up a selection of newly-weds to give you all the advice on the essential and not-so essential parts of their days that, in hindsight, they wish they'd known...
WISE WEATHER WORDS
Recent bride Stephanie has cleared up the weather conundrum for us. "Our late March bash had me in a muddle about the weather," she says of her nuptials. "I had planned an Easter theme, so daffodil yellow highlights ran into the accessories, including Easter-themed throws for when it got cool in the evening and beautiful spotty umbrellas just in case it rained. I had decided, 18 months earlier, it was going to be warm and breezy on the day, so we planned the entire day with that in mind." But umbrellas weren't needed - snow ploughs were! "We woke up to eight inches of snow," she laughs. "Snowsuits would have been better than throws!" Looking back, Stephanie wouldn't try to second-guess the weather because, ultimately, you never know until the day and, whatever the weather, she has learnt that everyone copes. Despite 100 pairs of feet and not one snow boot, nobody complained. "In fact, everyone was enjoying the snow so much, I don't think anybody really noticed they were cold and wet!"
Grant Lampard Photography
MAKE IT EASY FOR YOURSELF
Lorna has advice about catering. "I meticulously checked everybody's dietary requirements, asking people to specify exactly what they did or didn't want, as I thought the detail would help the caterers," she says. But unfortunately it caused immense confusion. As she was so meticulous and thorough in asking for people's preferences, she found herself with extremely detailed responses and, ultimately, her caterers couldn't cope with the minutiae. "Despite 15 bespoke meals, the caterers couldn't find the recipients. Some of the guests had even forgotten their own requirements!" says Lorna. "Eventually, we managed to track them down." But the wheat-free meals nearly got muddled with the vegan meals. "Looking back, there is such a thing as too much detail, and I should have offered specific options that incorporated dietary variations, rather than letting the guests dictate their own meals down to the last chickpea."
Enchanted Brides
FIND THE ONE
Zara has some sartorial tips for brides-to-be looking to relish the opportunity to showcase their fashion credentials. "I'm an art student, so I felt an immense pressure to go for something out-there and unusual," she explains. The result? "I went for a pant-suit, which I adored and should have stayed in all day." But Zara was so busy planning her next costume change (four in total!), she missed the opportunity to enjoy wearing her beautiful all-in-one and instead spent most of the time in her bridal suite getting changed. "Less is definitely more when it comes to the dress," she says. "I was desperately trying to showcase as many beautiful outfits as I could because I had fallen in love with so many, but in hindsight I should have just stuck with The One."
Matt Austin Photography

DÉCOR DILEMMAS
Planning the decoration for your day is an all-encompassing love affair of a journey, and one that Helena found herself overwhelmed by. "I love, love, loved planning the details of my day," she says, having spent months sourcing swatches and ideas from different corners of the globe during the run-up to W-day. "I had the look of our reception in my head for years before my fiance even proposed," she laughs. And on the day, Helena's dreams were realised when she walked into her reception and saw jaw-dropping displays, awe-inspiring flower and balloon arches, and imaginative and creative backdrops. "It looked awesome," she says. "But it did strike me it was a bit of a mishmash of ideas and colours and needed refining slightly!" Looking back, Helena would have dressed the room a day or two before - booking the venue for an extra day if needs be - and studied the room in more detail. "It still wowed our guests beyond their wildest dreams though," she says. "And the Moet champagne luge meant most guests saw the decor through a bit of a blur anyway!"
Freckle Photography

YOUR OWN STYLE
Eliza and Andy eloped and tied the knot in a small city hotel in a shift dress and a charity shop suit. "Even though we had no frills, I still wanted to feel like a bride, so the day before I hastily ordered a bouquet," says Eliza. And as she had always wanted to wear a veil, she treated herself to a birdcage veil, which added a 1950s feel to her simple shift. "Although I loved the added bridal-ness of my accessories, they didn't go with the feel of our day and actually made me momentarily wish we had guests... especially when it came to throwing the bouquet, as I had no one to throw it to!" Eliza rectified things by throwing a low-key garden party once they'd tied the knot where the dried bouquet was admired - and caught! ¬- by the couple's guests.
Kirstin Prisk Photography

EASY ENTERTAINING
Groom Dominic has some practical and budgetary advice. "We planned lots of extras for late into the evening - magicians, conjurors and human statues, and we even hired a comedian to do some stand-up in a tent on our festival-style site." Even though the entertainment during the day went down a storm, by the evening, and after the banquet, toasts and a free bar, Dominic quickly realised his crowd were not as engaged as they had been. "Basically, everyone was drunk," he remembers, "Which had been the plan, but we would have saved ourselves a lot of money if we had just assumed everyone would dance and chat and generally sit around the fire enjoying themselves late into the evening without the need for entertainment, as that's what they did anyway - including the comic!"
Enchanted Brides

words Elizabeth Chester
main image Maxi Photography

Copyright Wed magazine 2019
Wed

Directory

All you need from the finest wedding suppliers in Cornwall and Devon