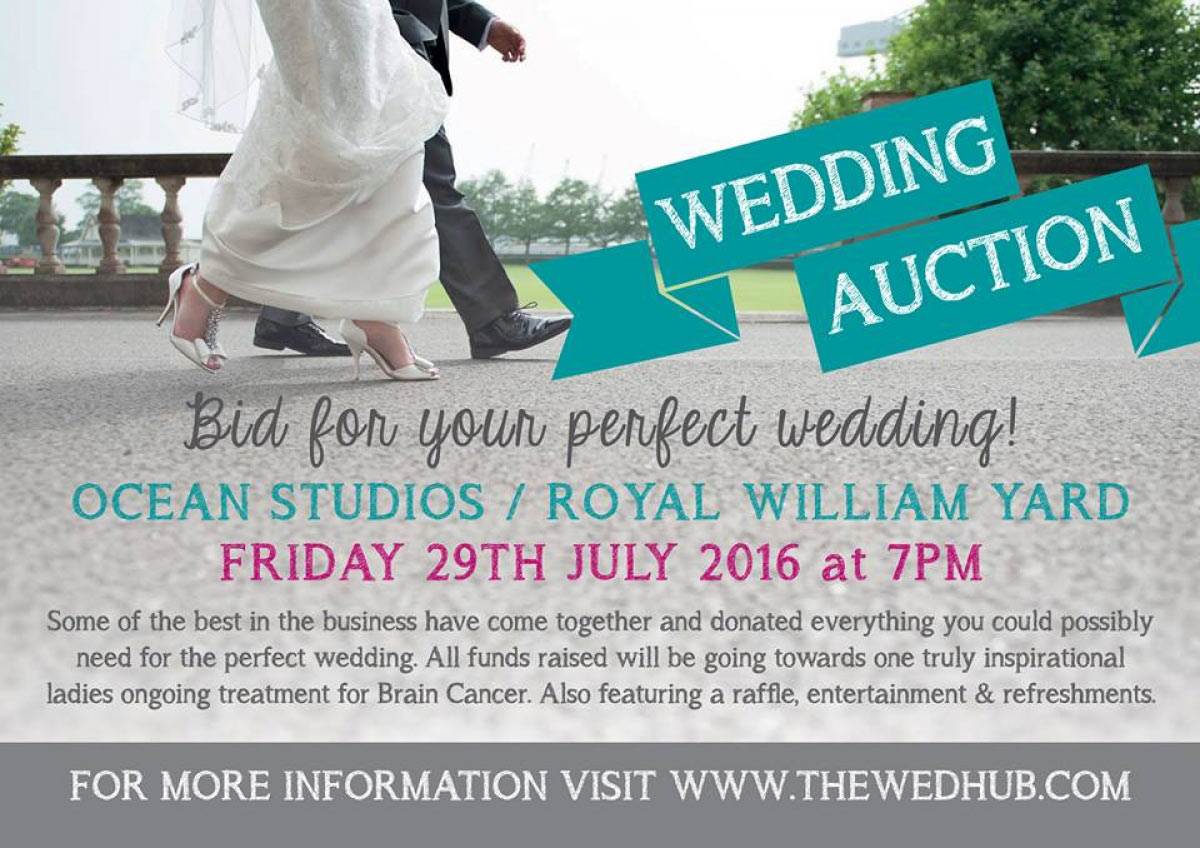 Wonderful wedding auction for cancer treatment
Article Published: Wednesday 6th July, 2016 - 10:11am
---
Local businesses pull together for charity wedding auction in aid of cancer treatment
Ocean Studios, Royal William Yard, Plymouth
Friday 29th July 2016, 7pm

Watching a loved one receive a diagnosis of cancer is a heartbreaking situation for anyone to go through. For Plymouth mother Sue Fraser this was an experience she had to go through not once, but three times, with daughter Emma who is currently suffering with brain cancer. This is now being treated with natural and homeopathic remedies and a strict diet. Emma's sister, Danielle Donnelly, founder of the Wedding Hub, will be running a charity Wedding Auction to raise money for her treatment on 29th July.
On December 23rd 2014, Emma was first diagnosed with breast cancer stage 3.On January 16th 2015, after further investigations, she was told the breast cancer was in fact now stage 4 and had spread to her lymph, liver and lungs.
Chemotherapy was started immediately and everything became a blur for Emma and her family. She suffered hideous side effects to the trial chemo and was on palliative care straight away. Her hair fell out and her body began to waver, but she refused point blank to die and decided three lots of chemo was all that she could take.
Her mother Sue doesn't believe in fighting cancer, instead she began to study nutrition to understand how the human body's immune system can be supported to deal with the abnormal cells of cancer itself. She threw herself into research: natural, homeopathic, alternative remedies and nutrition. If there was a way to get her daughter better she was going to find it, and she did - a huge diet change and a strict daily routine that included two kilos of freshly juiced organic carrots, Essiac tea, no sugar, no dairy and no processed foods. Emma's health took on a different direction and just eight months and three scans later, the cancer was practically gone.
However, on February 9th 2016, after 12 hours and an emergency MRI later, Emma was given the worst news yet. The cancer had not returned in her body, but it had invaded her brain. She was determined not to have any more chemo or radiotherapy, and decided there must be another way. Sue started researching again and found a new diet that had worked for other brain cancer sufferers, alongside steroids, to help reduce the swelling in her head. Although the new diet helped, unfortunately due to the late stage of discovery Emma's condition worsened and eventually she was taken into a Hospice after being given a prognosis of 24 hours.
Whilst Emma was in St Luke's, Sue heard of a Homeopathic Consultant who believed he could help Emma. He suggested remedies which could halt the spread of the cancer that could be used as an alternative to chemo.
"We never stopped looking for other ways in which to help Emma, something to stop the cancer spreading, to find a cure, anything that may take away the pain," comments Danielle. "So mum ordered the first lot of remedies and began the treatment."
Alternative cancer treatments are expensive. The remedies and supplements cost roughly £200 a week for anything up to 12 months. Sue and Danielle have been raising awareness about alternative remedies through their blogs and businesses. Sue writes a blog named Dancing with the Big C where she shares information on the remedies they have used to help others, such as carrot juice, Essiac tea, and many other natural treatments.
Dannielle, the founder of the Wedding Hub - a business put together to help couples planning their wedding to think of ways to make their big day creative and unique - is holding a wedding auction where she will be auctioning off kindly donated items, including a wedding dress from a beautiful boutique, award-winning stationery, flowers, cakes, photographers, videographer, food, drink, entertainment, transport, celebrants, decor, jewellery, bridal accessories and more. All proceeds from the auction will be going towards Emma's treatment.
Danielle commented:
"When I asked for help in raising money for my sister's ongoing treatment for brain cancer these amazing people came running to my aid in the best way they know how.....they offered their talents, products and services for free.
For those who don't live locally then not to panic as there will also be an online facility for bidding too!
The Wedding Creatives have all come together to donate EVERYTHING you would need to have the perfect wedding".
This auction will be the chance for a bride-to-be to not only receive a wonderful wedding package, but also to help Emma and her dance with cancer. It will be held at Ocean Studios in Royal William Yard. For more information please visit: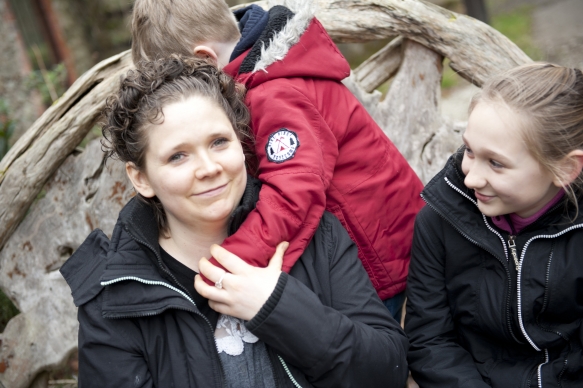 ---