---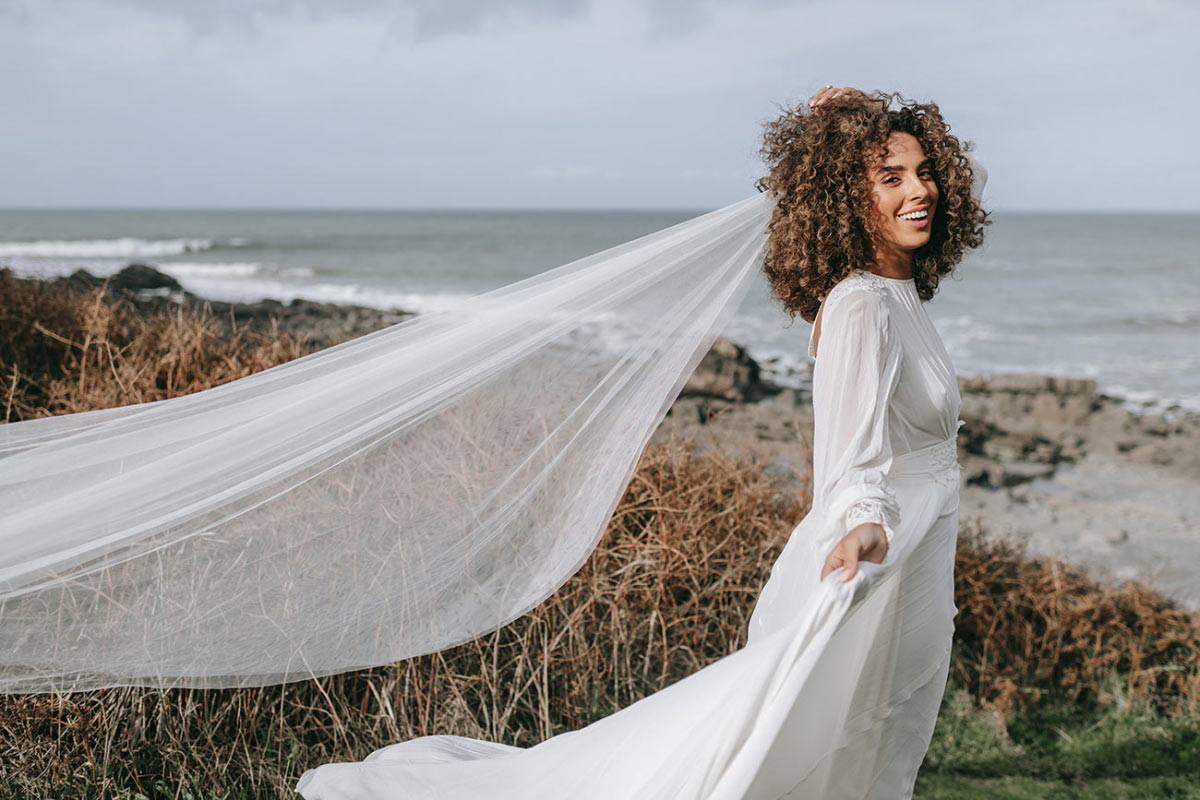 To The Sea
Wedding styling: intimate seaside style
The wave-lashed north coast sets the scene for a wildly romantic wedding for two, where landscape-inspired hues meet delicately detailed dresses that dance
The Atlantic rollers thunder on the sands within pebble-hurling distance of The Beach Hut. Tucked away in a secret north Cornwall surf spot, this salt-beaten shack is available for couples dreaming of stealing away for the ultimate romantic escape on the coast – and inspired the styling for this sublime styled shoot coordinated in-house by Unique Homestays.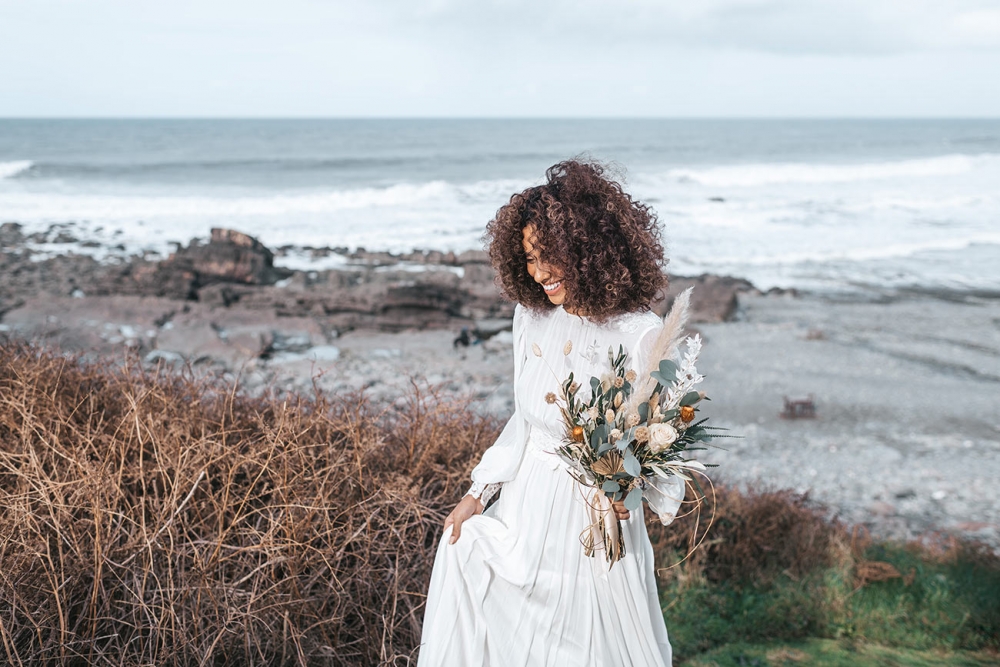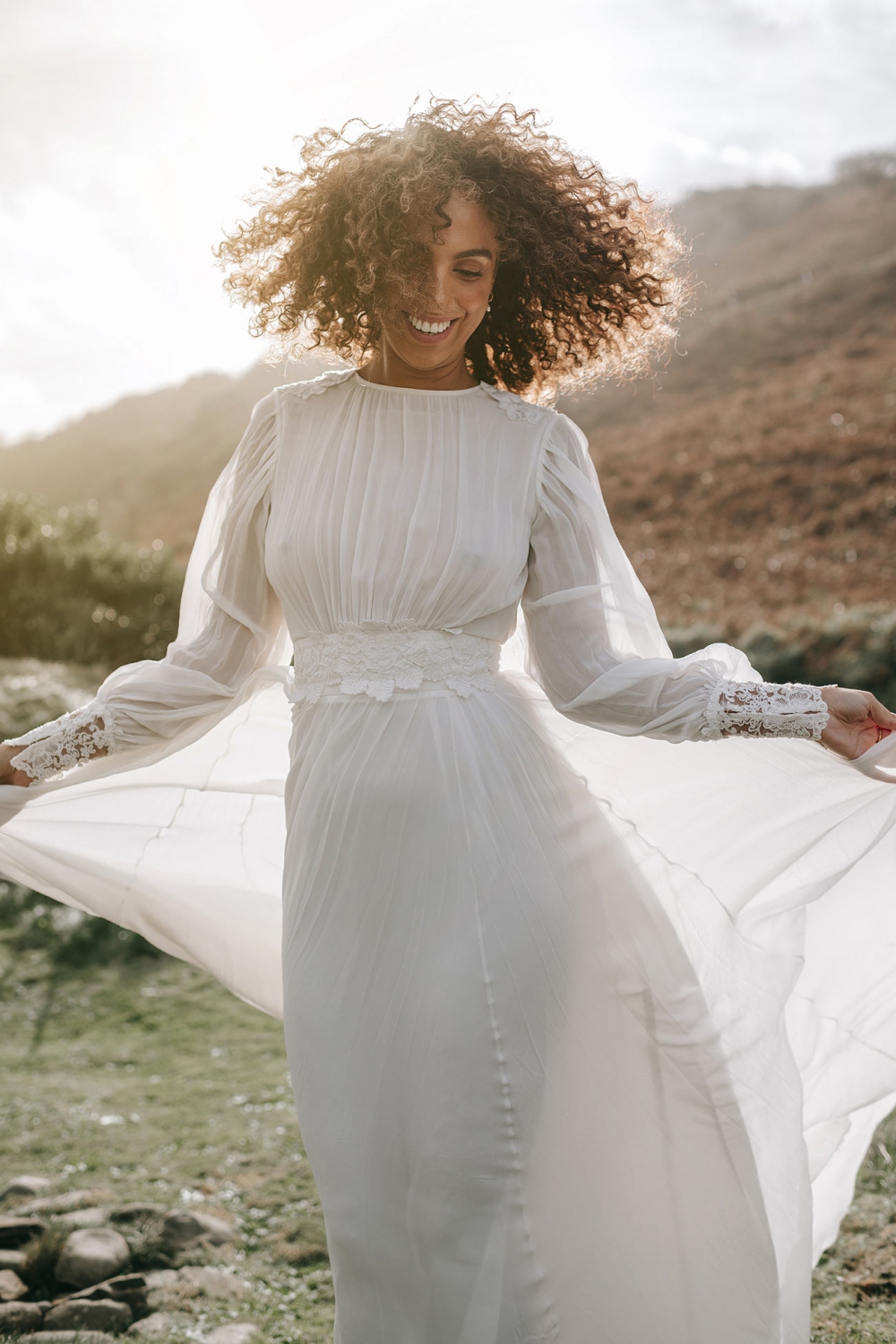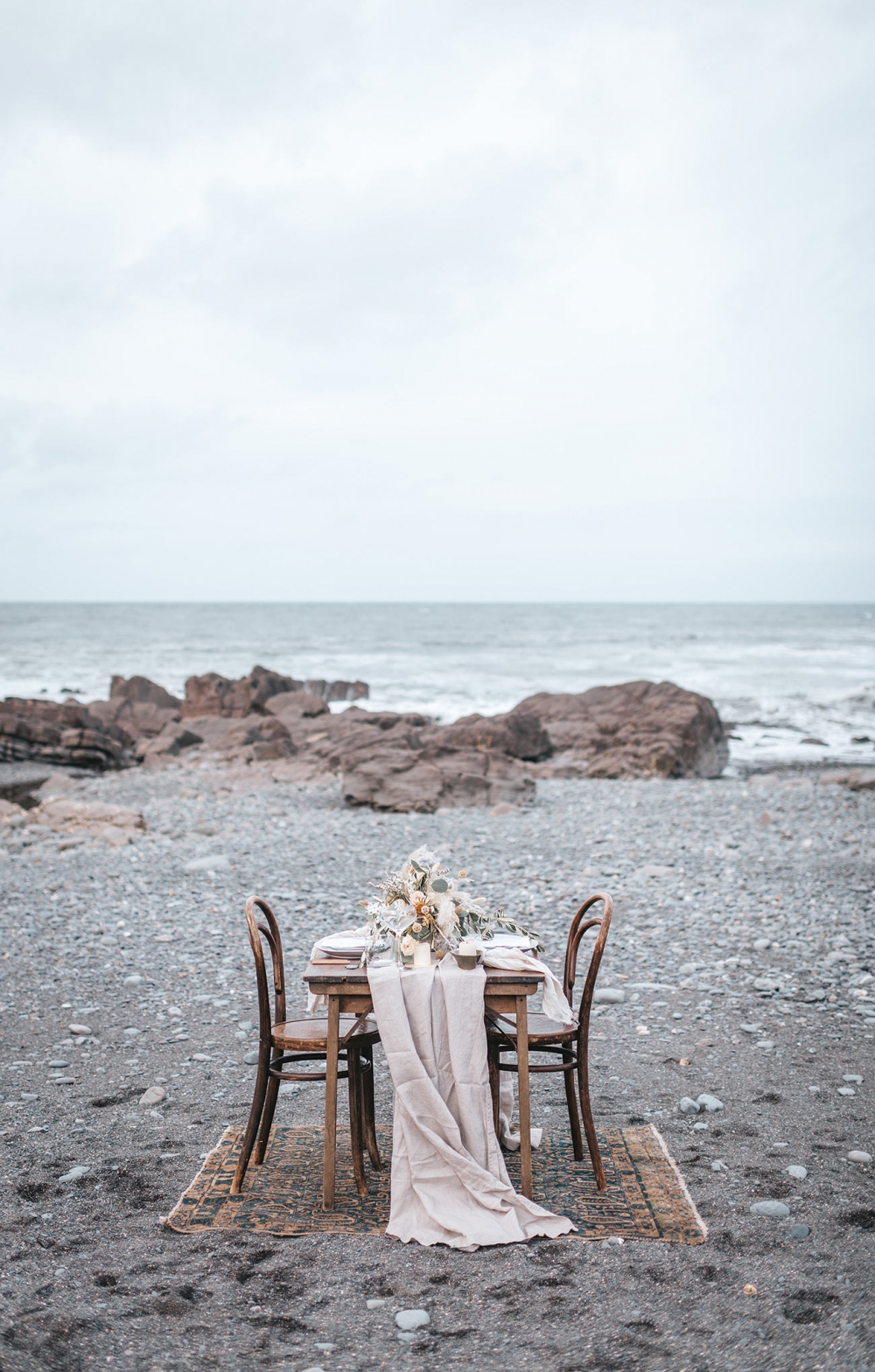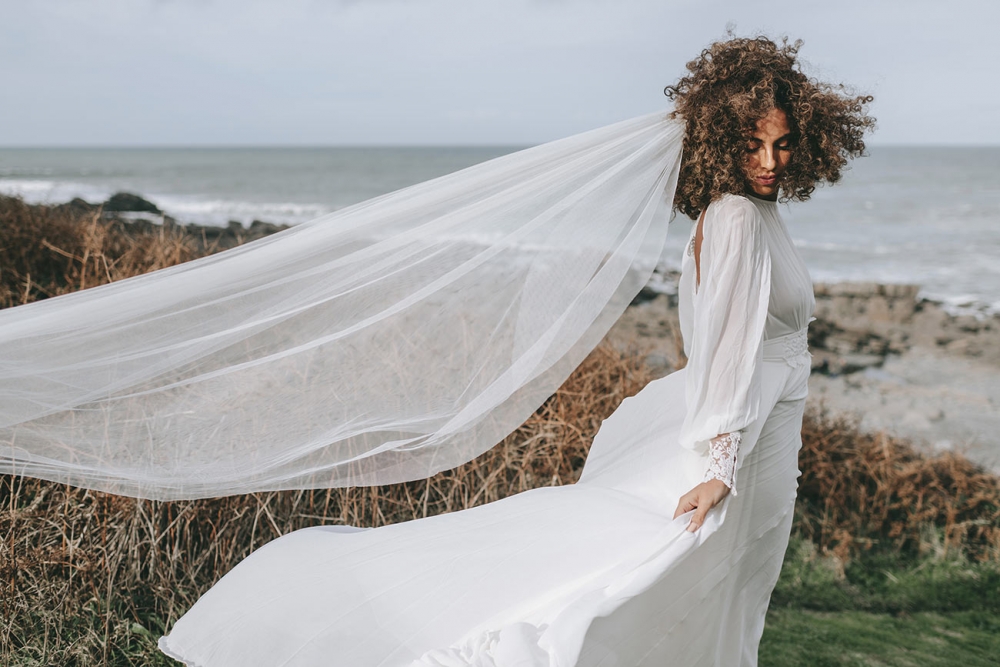 "A cosy cottage on the beach surrounded by dramatic slate grey cliffs, the rolling obsidian sea, rusty bracken melting into soft green grasses and blackened volcanic sand – the natural colours are all so striking that we went with them, rather than against them," explains Fern Godfrey, who styled the shoot. "The only pop of light was in the bridalwear, which literally shone in the hazy autumn sunlight and gave our gorgeous model that dreamy glow all brides seem to radiate."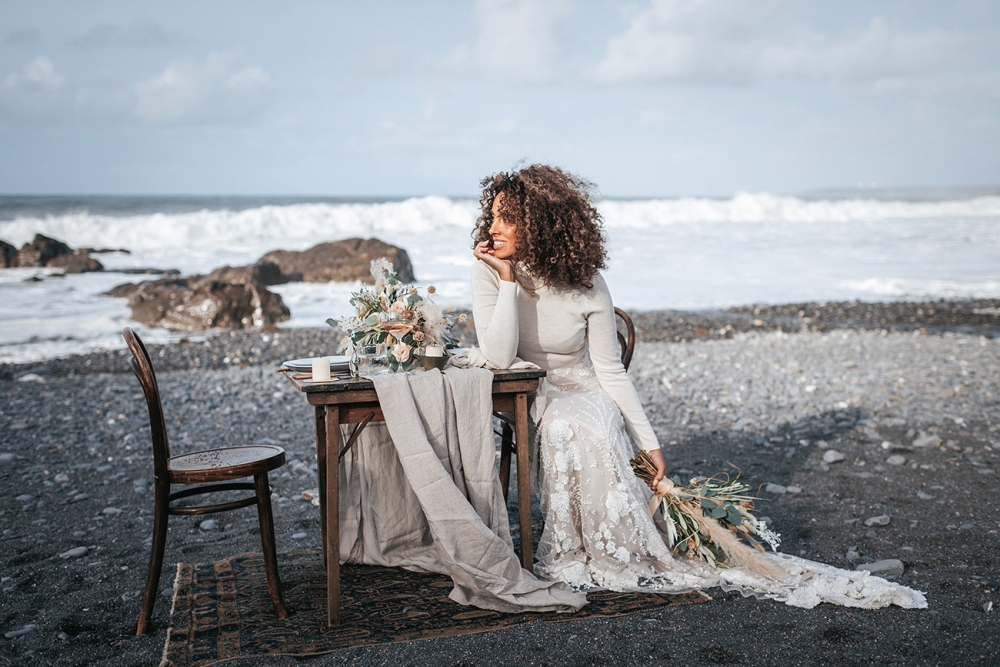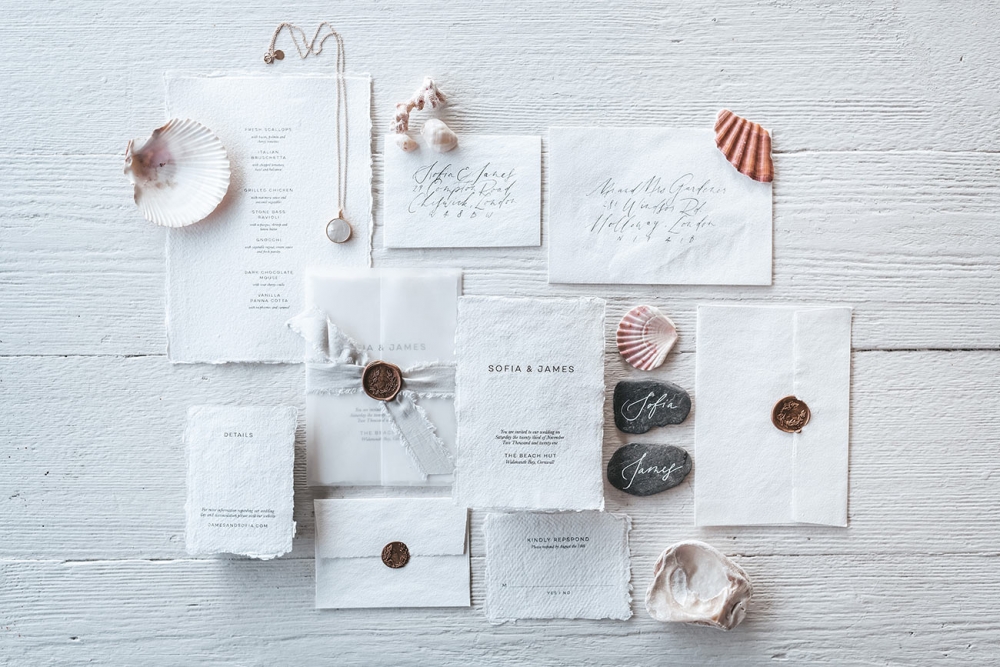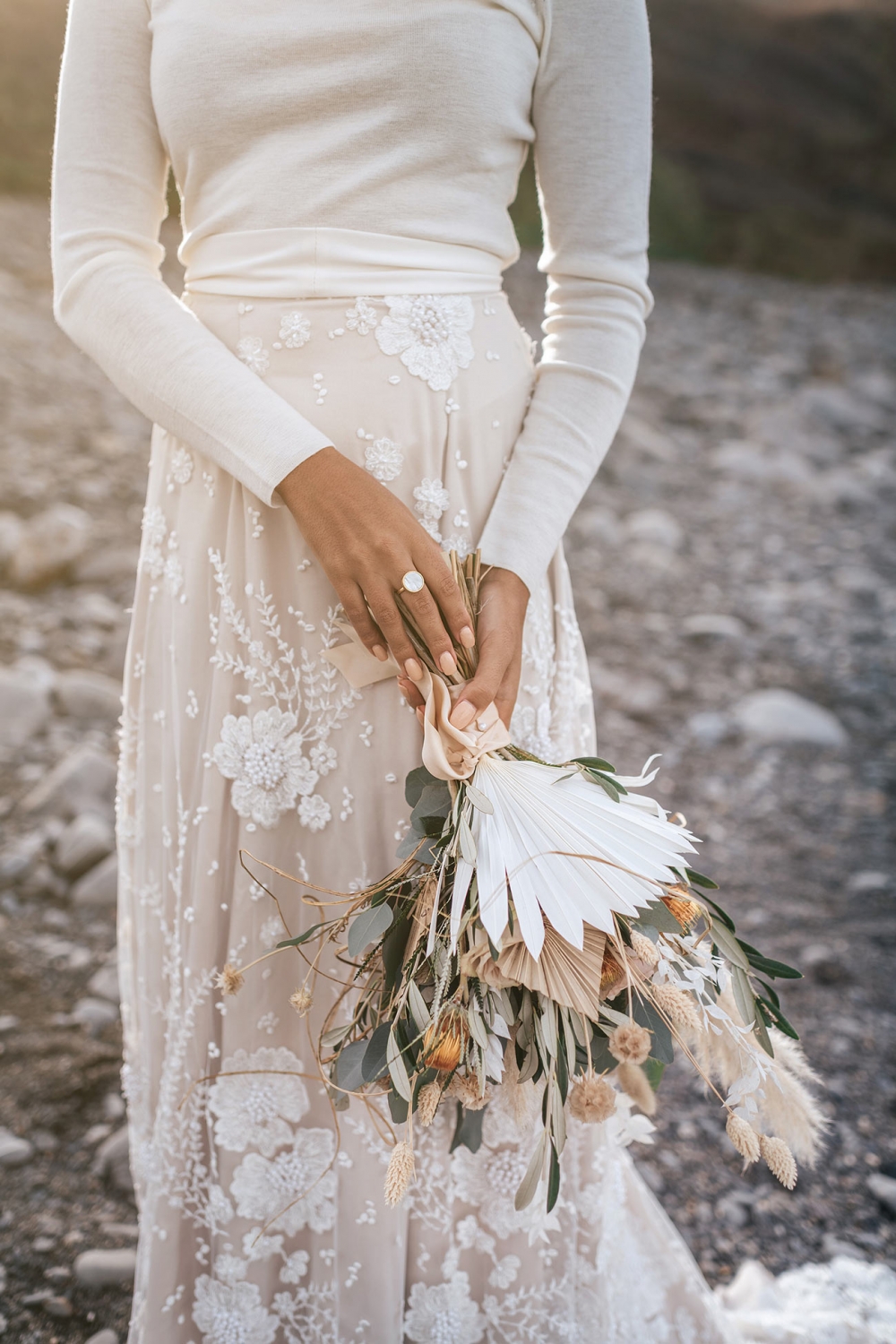 From the dried flowers to the table linen, the symphony of natural hues slotted seamlessly into the autumnal tones of the landscape, the pebble-strewn beach and white-tipped waves.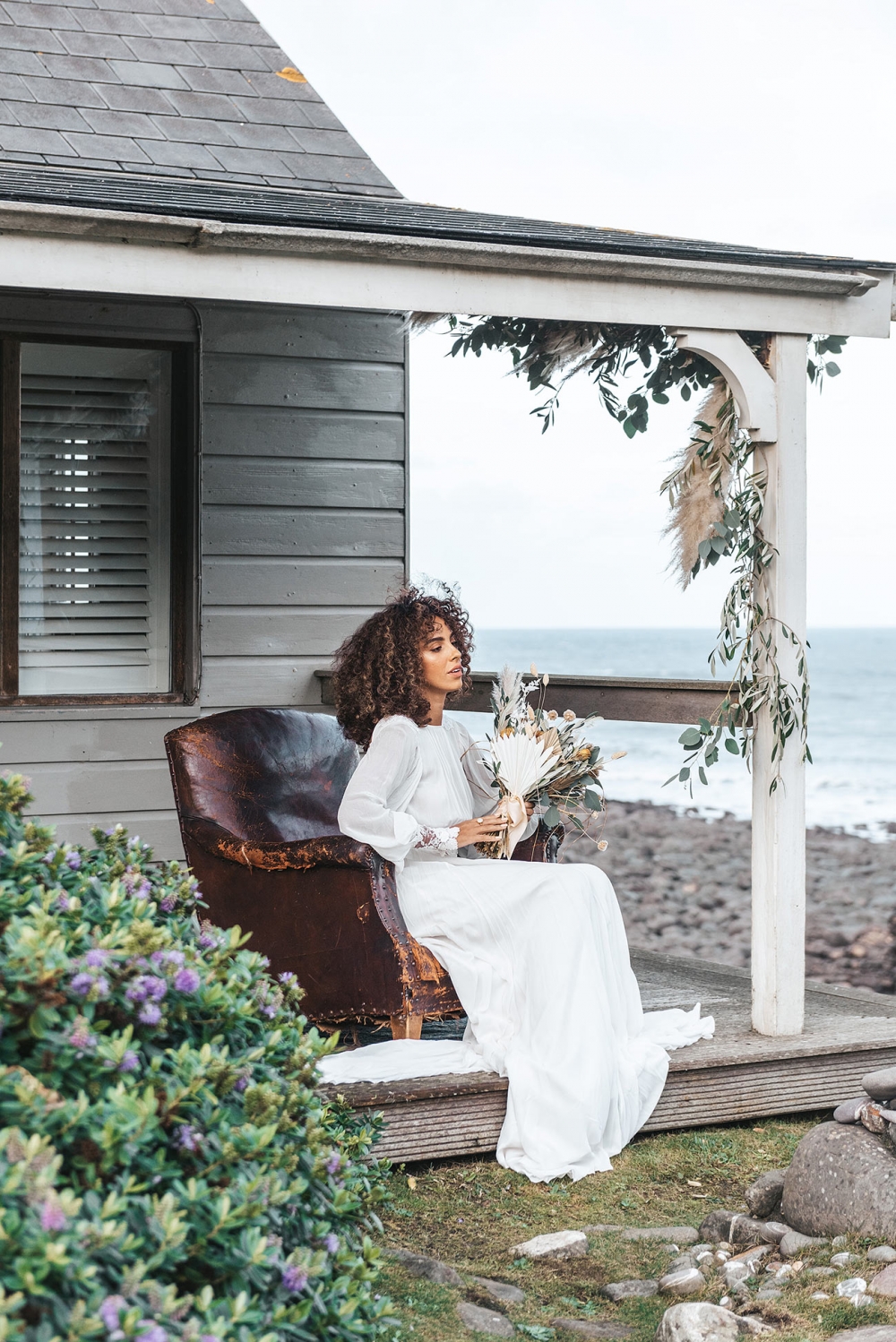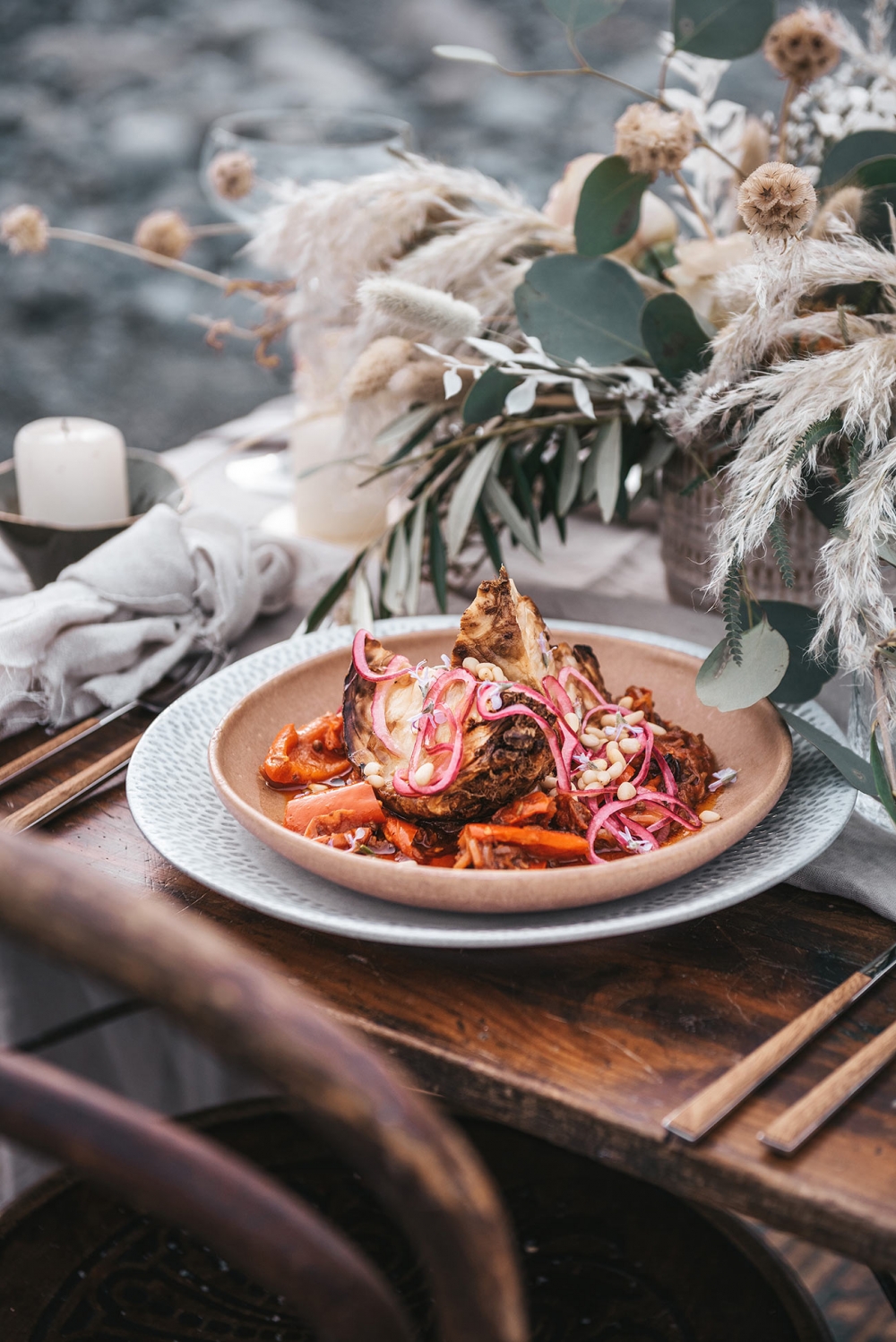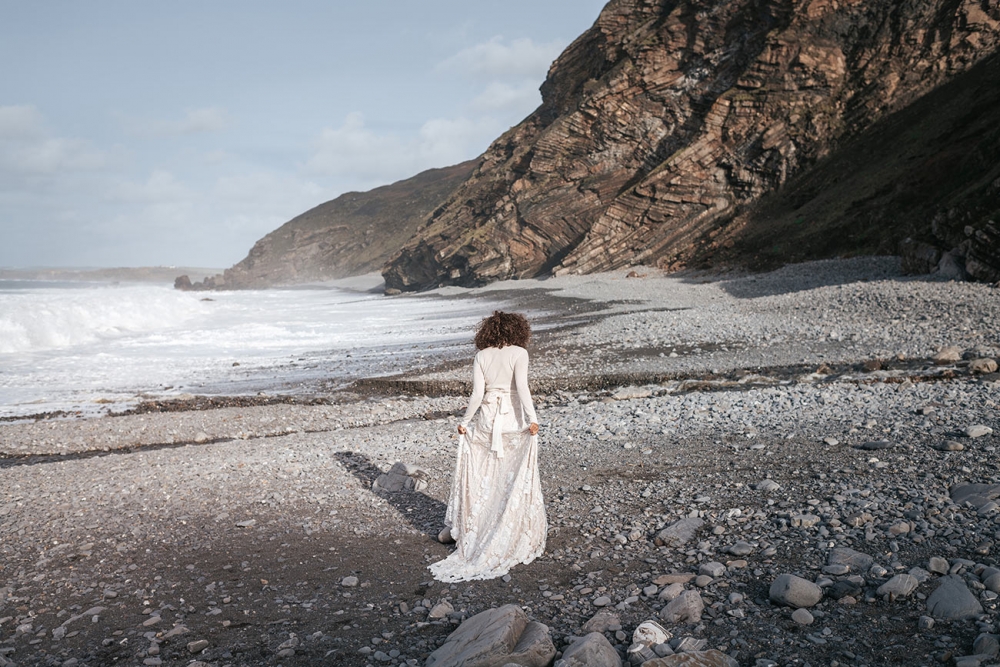 "We added interest to our bridal looks and tablescape with texture: thick hand torn paper, heavy ceramic plates, rustic wooden furniture, delicate appliqué and tiny sequins created detail without adding bold colour," says Fern. "This also mirrored the multitude of textures you find at the beach: rough, smooth, dry, wet – it's this stimulation of the senses that makes the natural world so beautiful and we wanted to evoke that with our styling."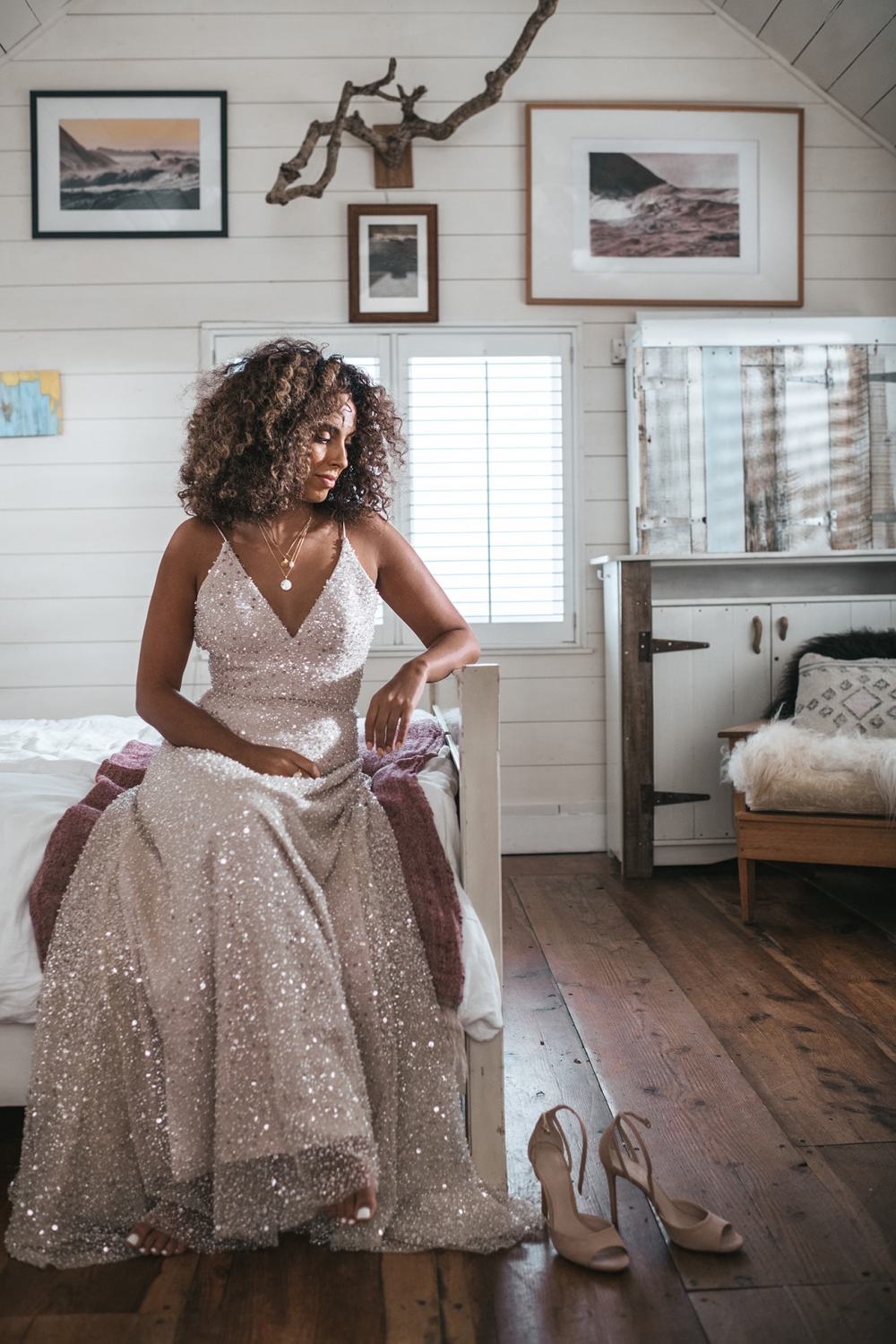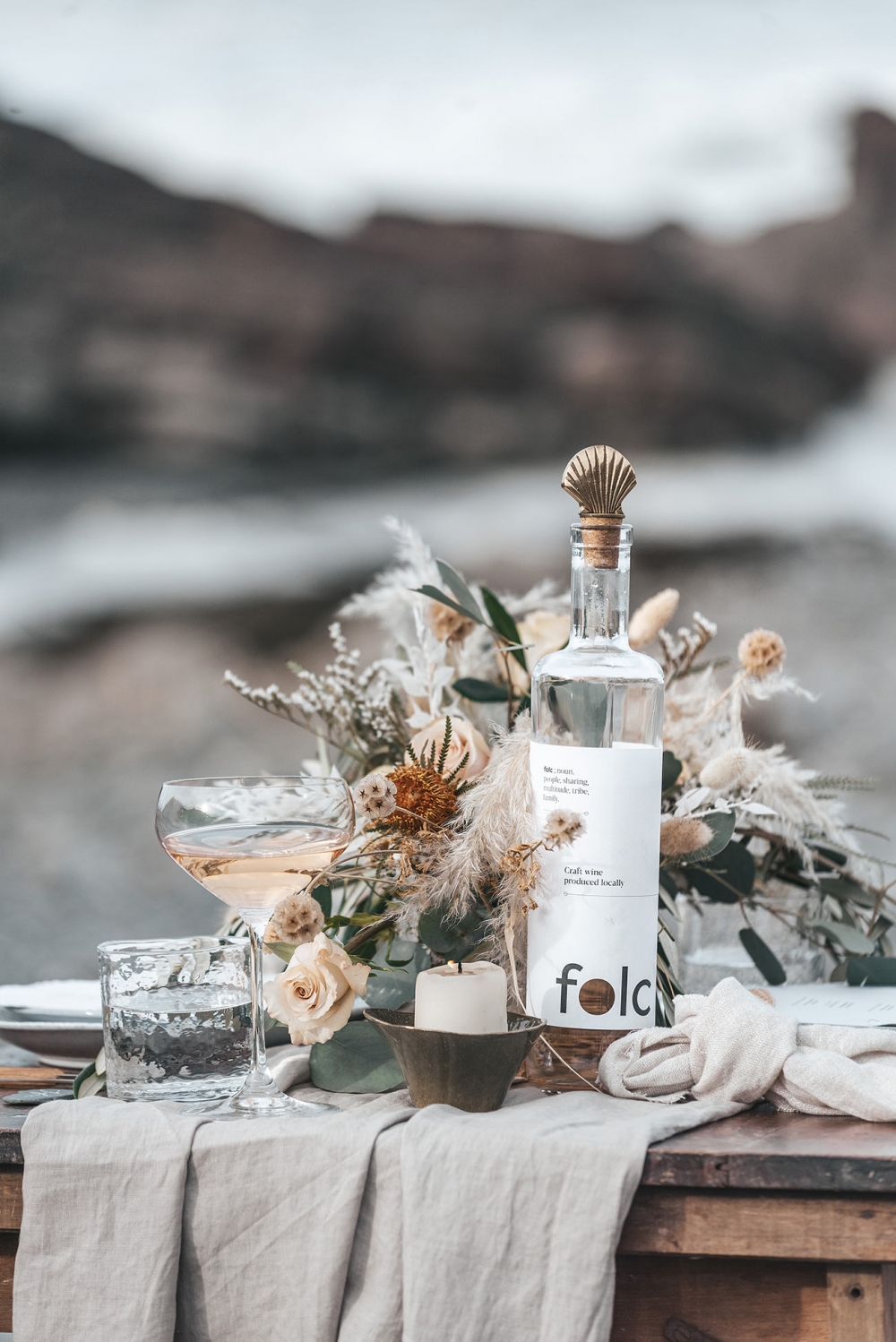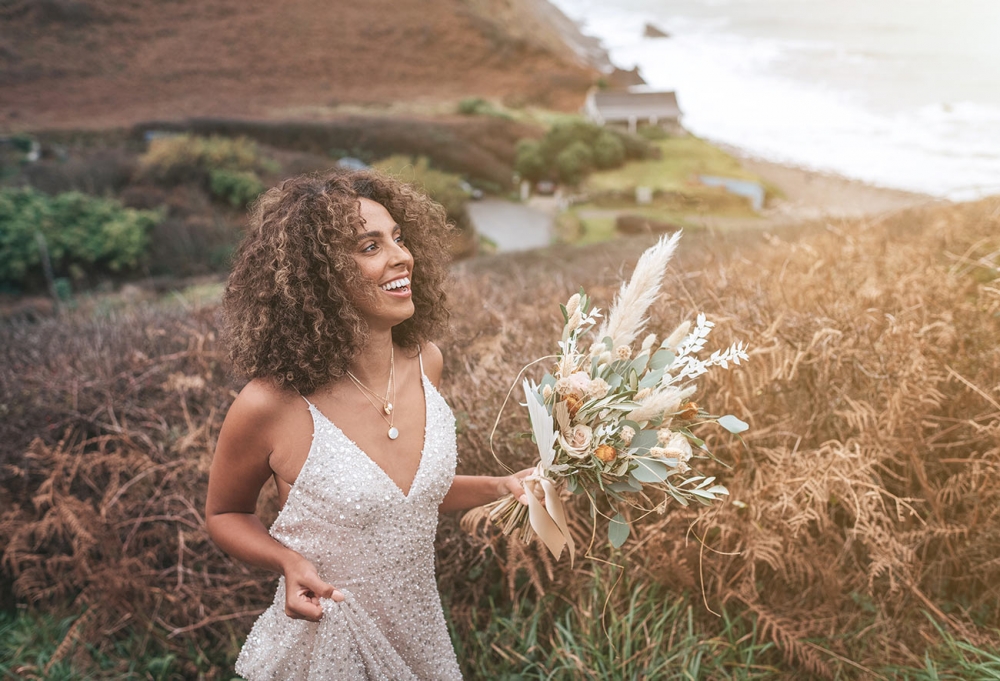 Packed with colour, flavour and creative flair, the sensory experience continued with the dishes, which were served at the water's edge for a dreamily memorable wedding breakfast. Finishing her look with delicate pearlescent jewellery, her loose curls catching the breeze, the bride embraced the elements and romance of this away-from-it-all spot, clambering over smooth wet rocks, soaking up the golden light from the cosy beach shack and beginning the first chapter of married life immersed in the wonder of nature.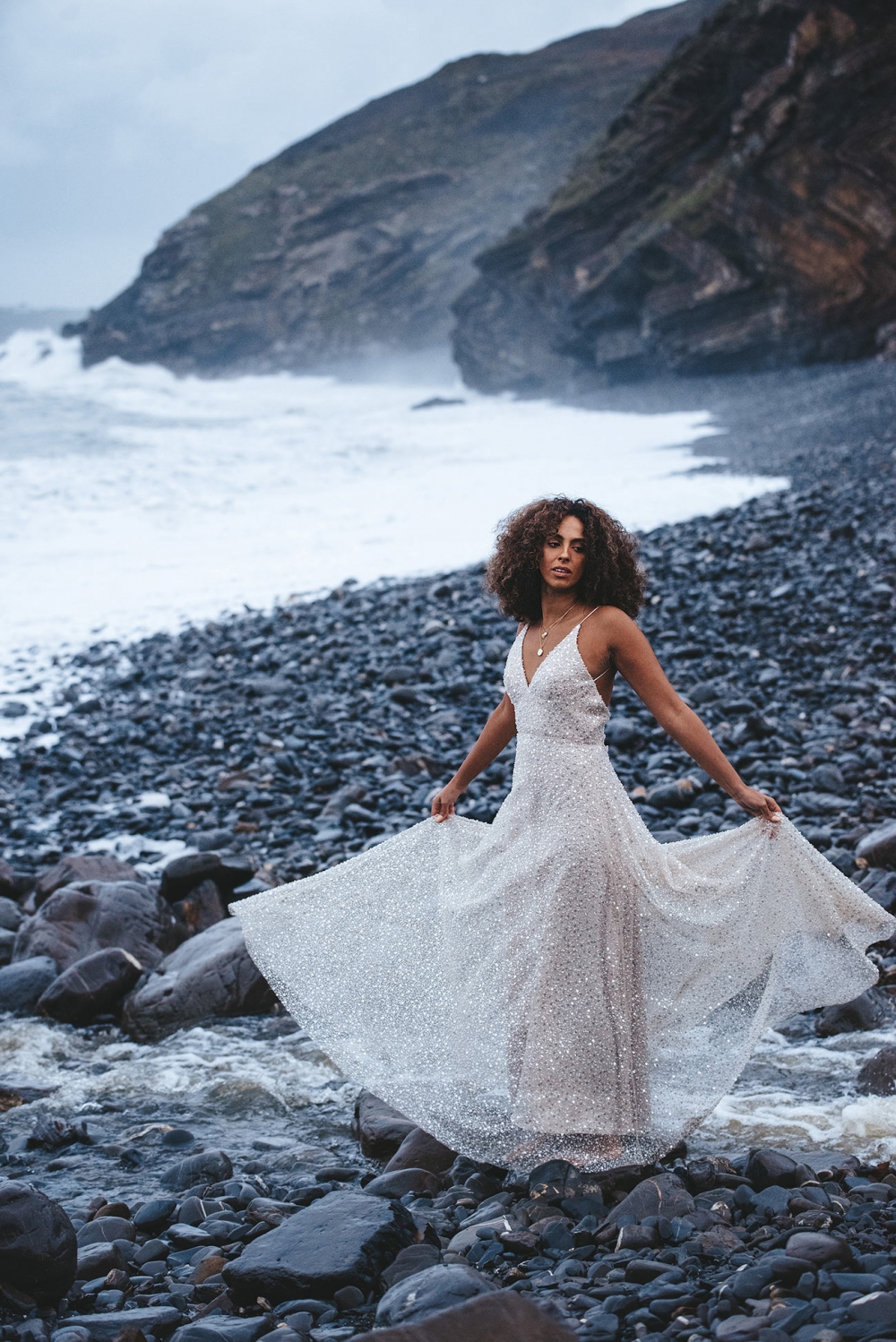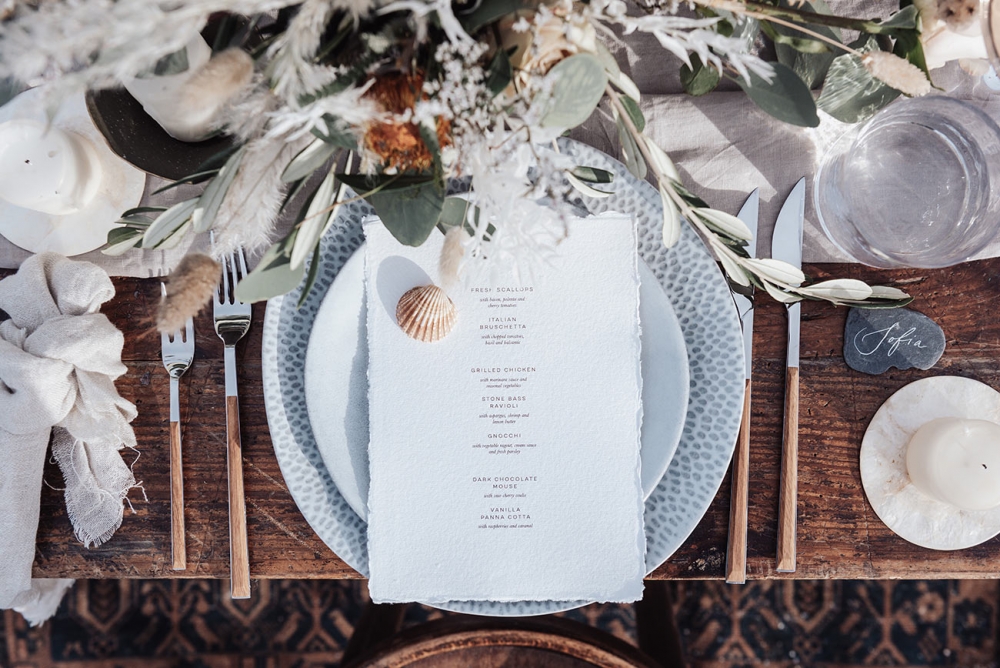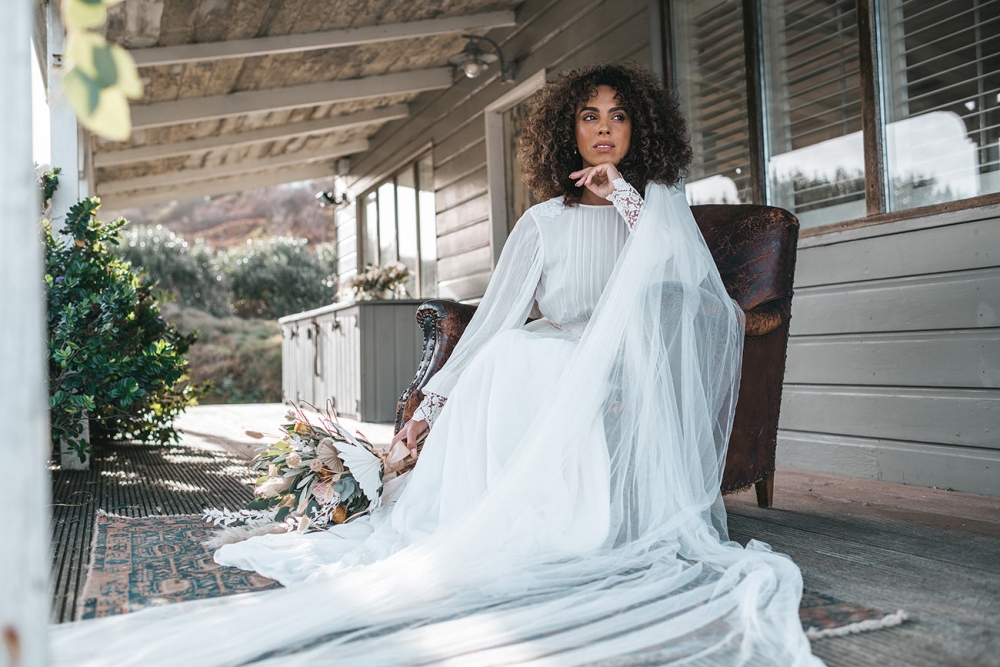 Unique Homestays' curated collection of luxury retreats span from architect-designed masterpieces to pared-back beach houses and flamboyant country homes in acres of secret gardens. Bespoke by nature, their exclusive-use wedding venues offer couples romantic elopements through to large-scale celebrations in breathtaking settings. See Uniquehomestays.com for their full selection of wedding, elopement and honeymoon venues.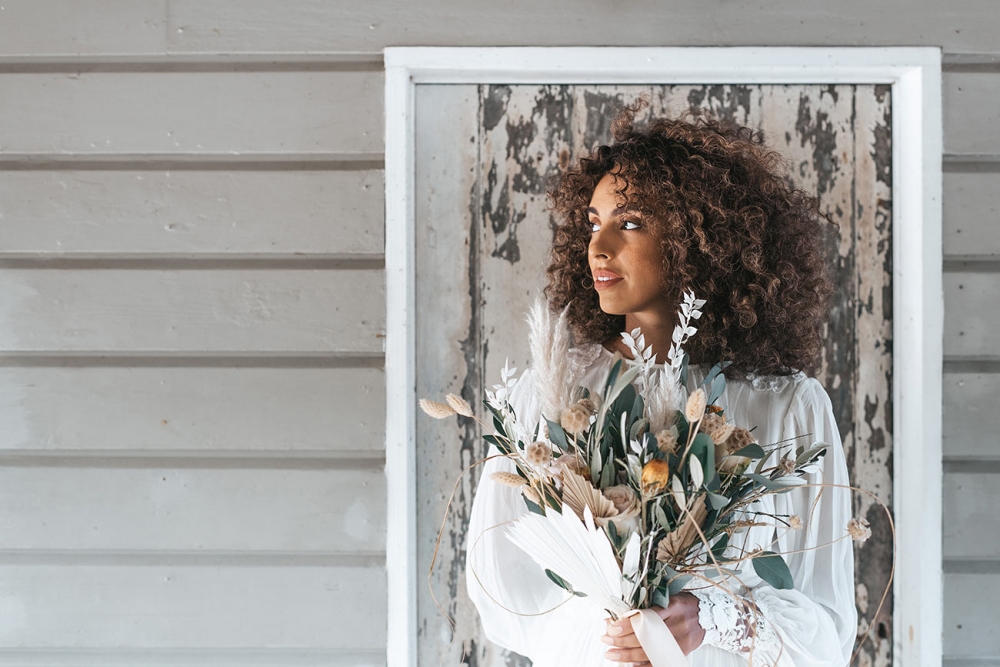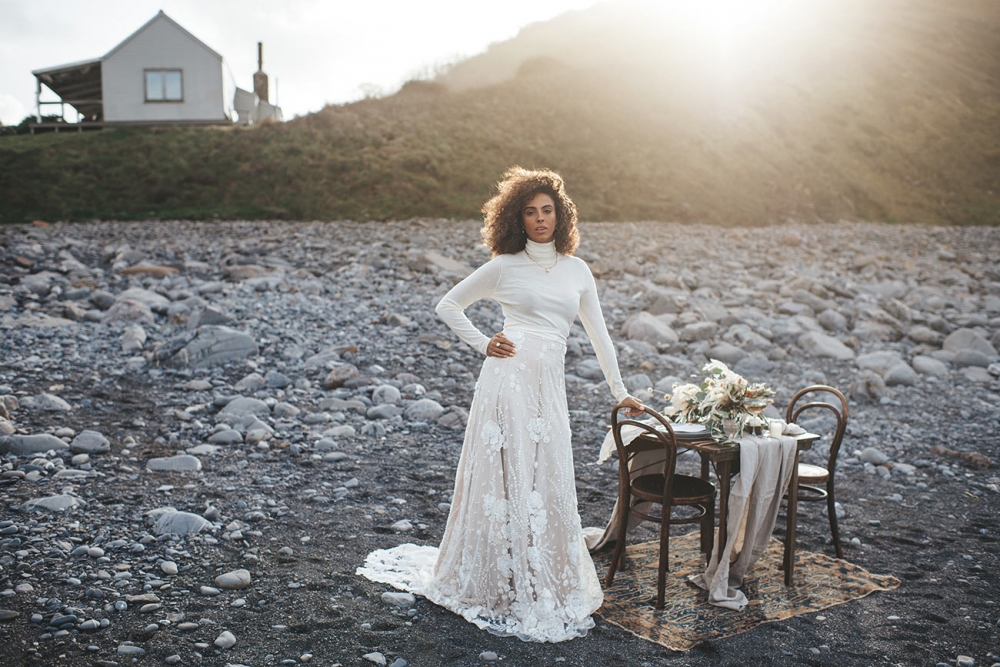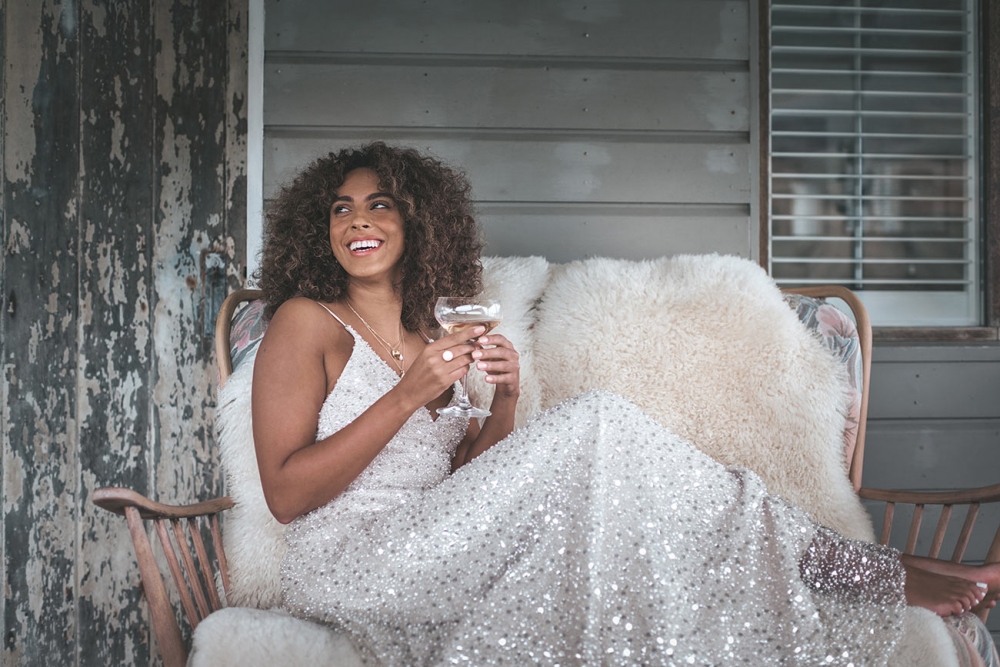 Wed

Directory

All you need from the finest wedding suppliers in Cornwall and Devon