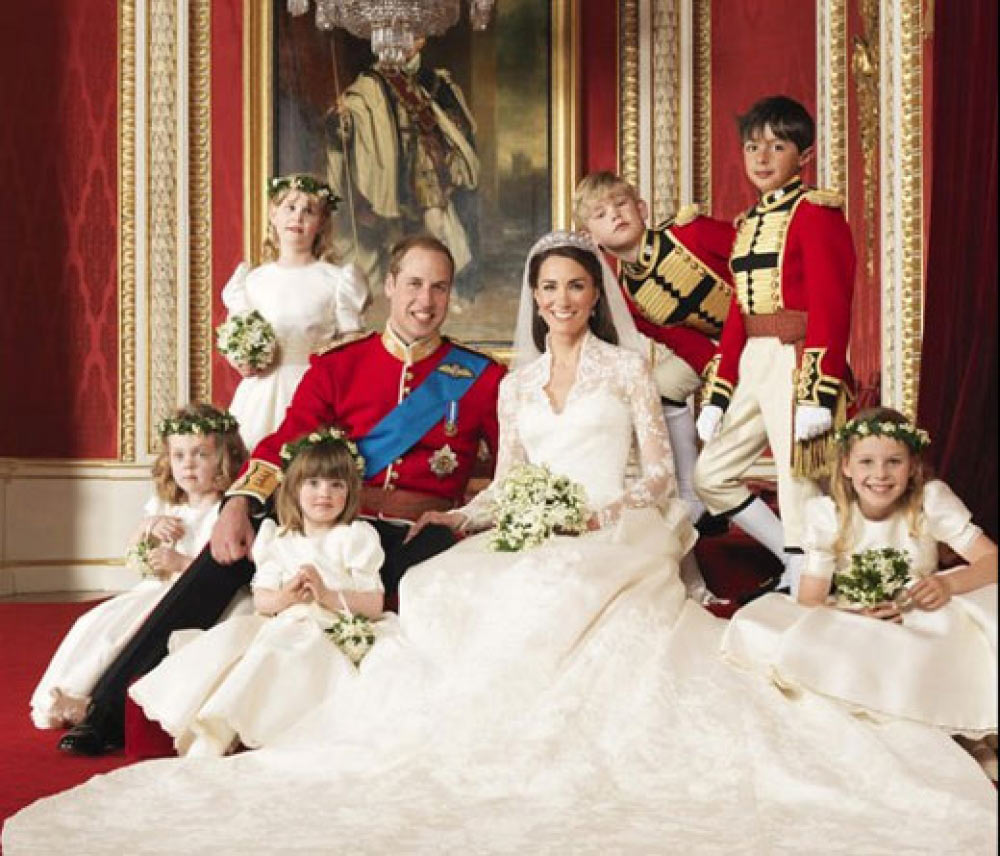 The Royal Wedding...
Article Published: Tuesday 3rd May, 2011 - 10:45am
---
What can we say? To reiterate the opinion of practically the entire world - we thought The Royal Wedding was absolutely fabulous! Not only was it replete with class and style, it was a unifying moment for the nation. Whether you're a Royalist or not, you have to admit that the event was a tasteful, considered and awe-inspiring day, with all the grandness and austerity pertaining to our great Royal Institution balanced with a very modern and accessible - not to mention 'real' - representation of marriage.
We adored the dress that displayed a superb mix of modern couture, vintage glamour and fairytale magic. Timeless, elegant and no doubt to be replicated and rehashed in wedding fashion for the foreseeable future, it was a clever and inspired choice indeed.
We were also proud to see a Cornish presence. Not only are Kate's mining roots obviously in good company, but her stunning Lily of the Valley bouquet was sourced from our very own Ferndale Farm near Illogan.
Having been broadcast to an anticipated audience of 2 billion worldwide, the wedding has bolstered the economy, lifted spirits and generated great international interest in our country that will more than outweigh the expenses incurred, which is a fact that no critic can deny.
A magnificent day for a beautiful couple who we're sure will have a long-lasting and very happy marriage.
Images:
www.bbc.co.uk/news
---