---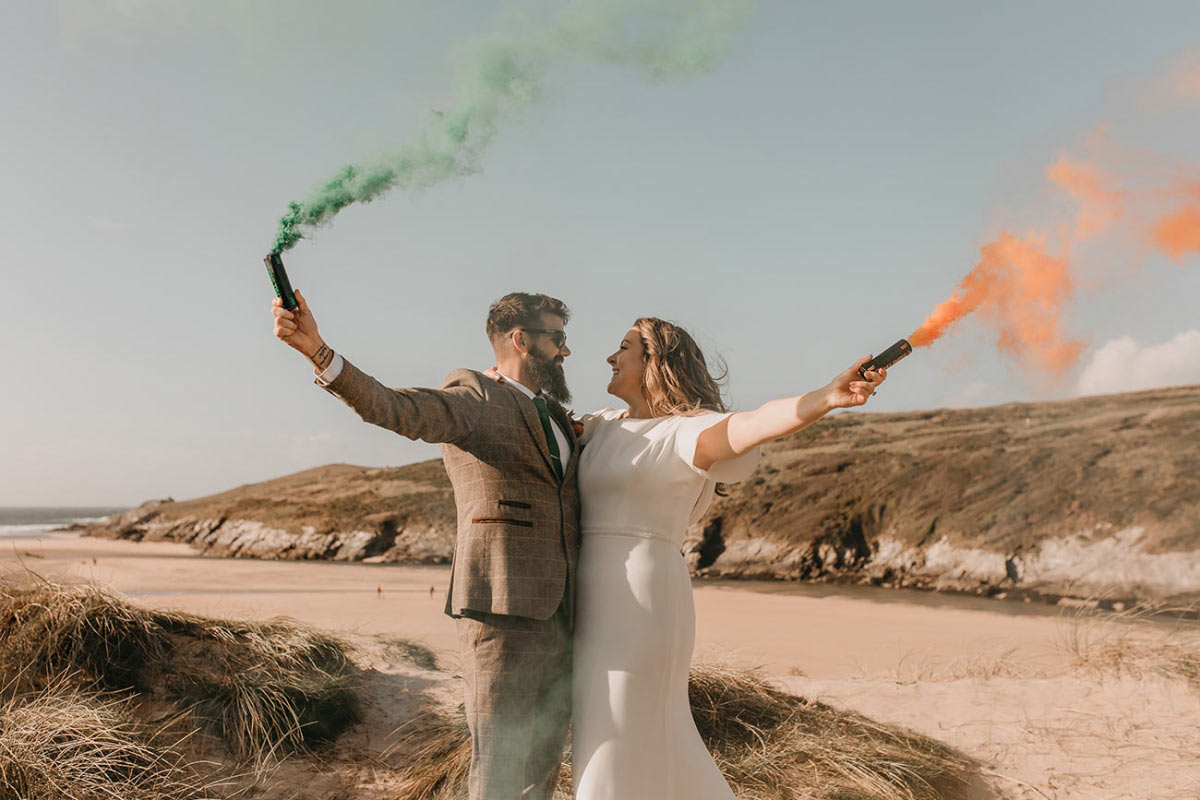 Wedding at Teseren, Cornwall
The Call of Autumn
---
Jeni and Andy's intimate autumn wedding at Treseren
It was during the summer of 2021 that Jeni and Andy, who is a keen photographer, planned a night climb of Mount Snowdon to get some sunrise photos at the top. "We set off at 3am but didn't get to the top until 10am!" reveals Jeni. "We climbed the famous Crib Goch route and when we finally made it to the top (on the hottest day of the year), Andy surprised me by getting down on one knee. It was such a shock and a very special memory."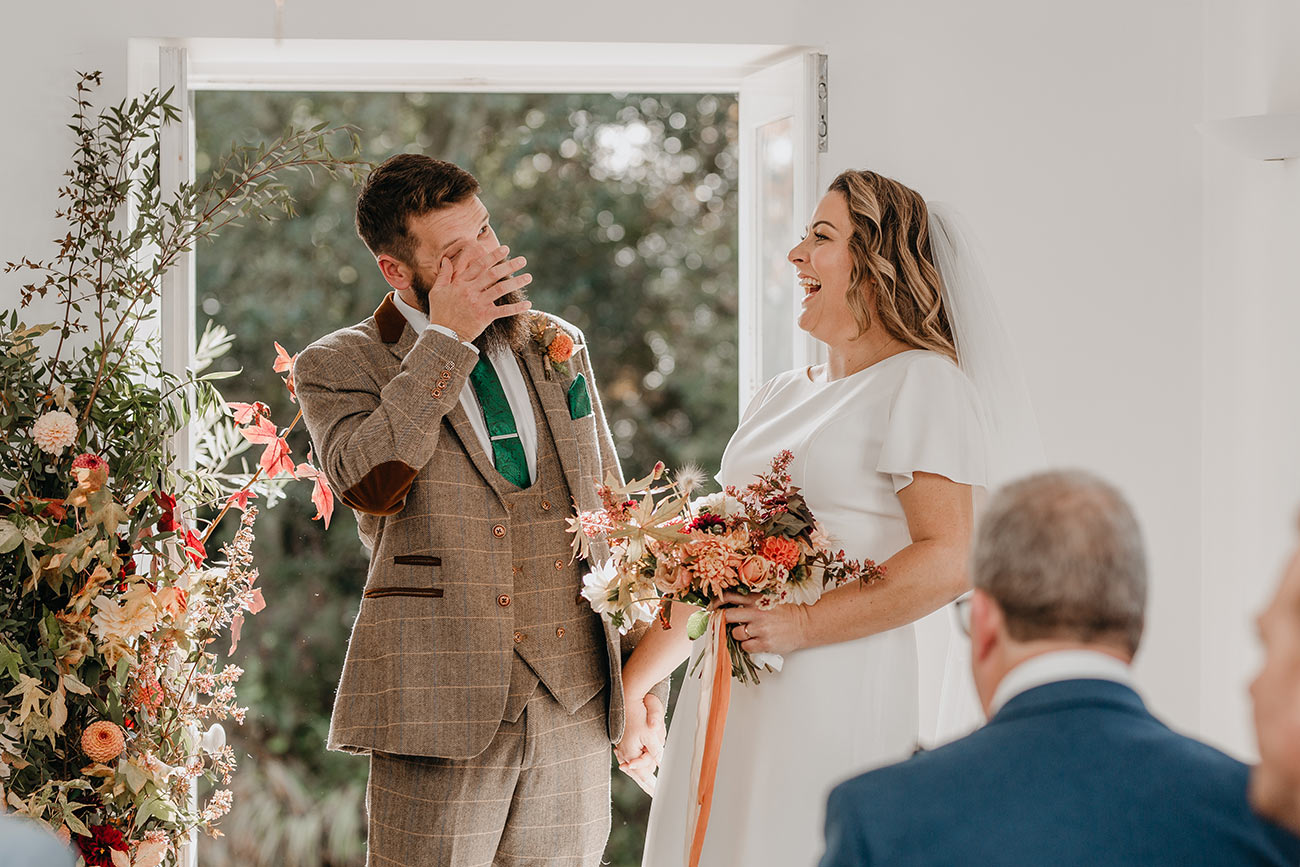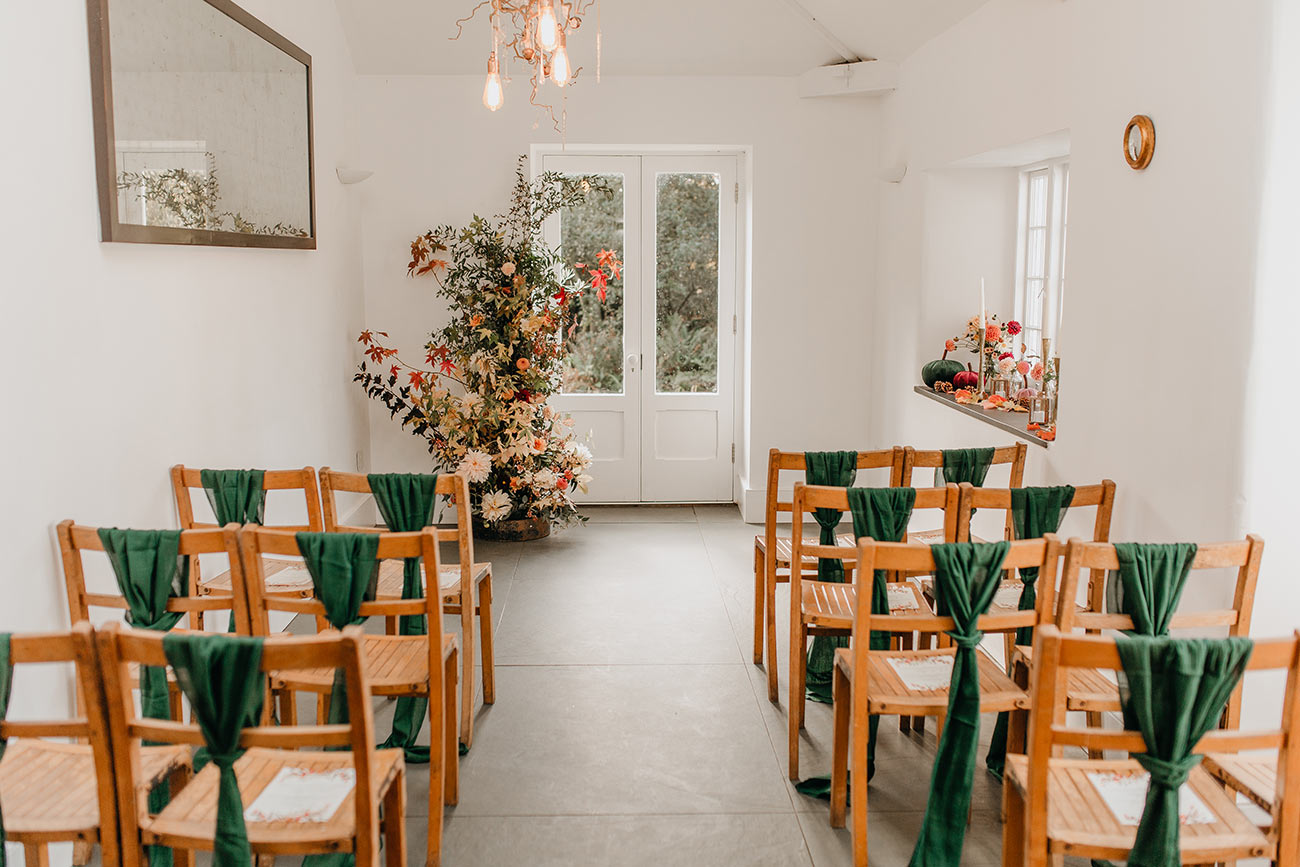 Initially sold on the idea of an elopement wedding, the couple discovered Treseren while researching intimate venues. "It was the first place we found and instantly fell in love," says Jeni. "As well as being absolutely gorgeous and in a beautiful area, we loved that it was designed for small wedding parties and that it meant a whole weekend away with our nearest and dearest."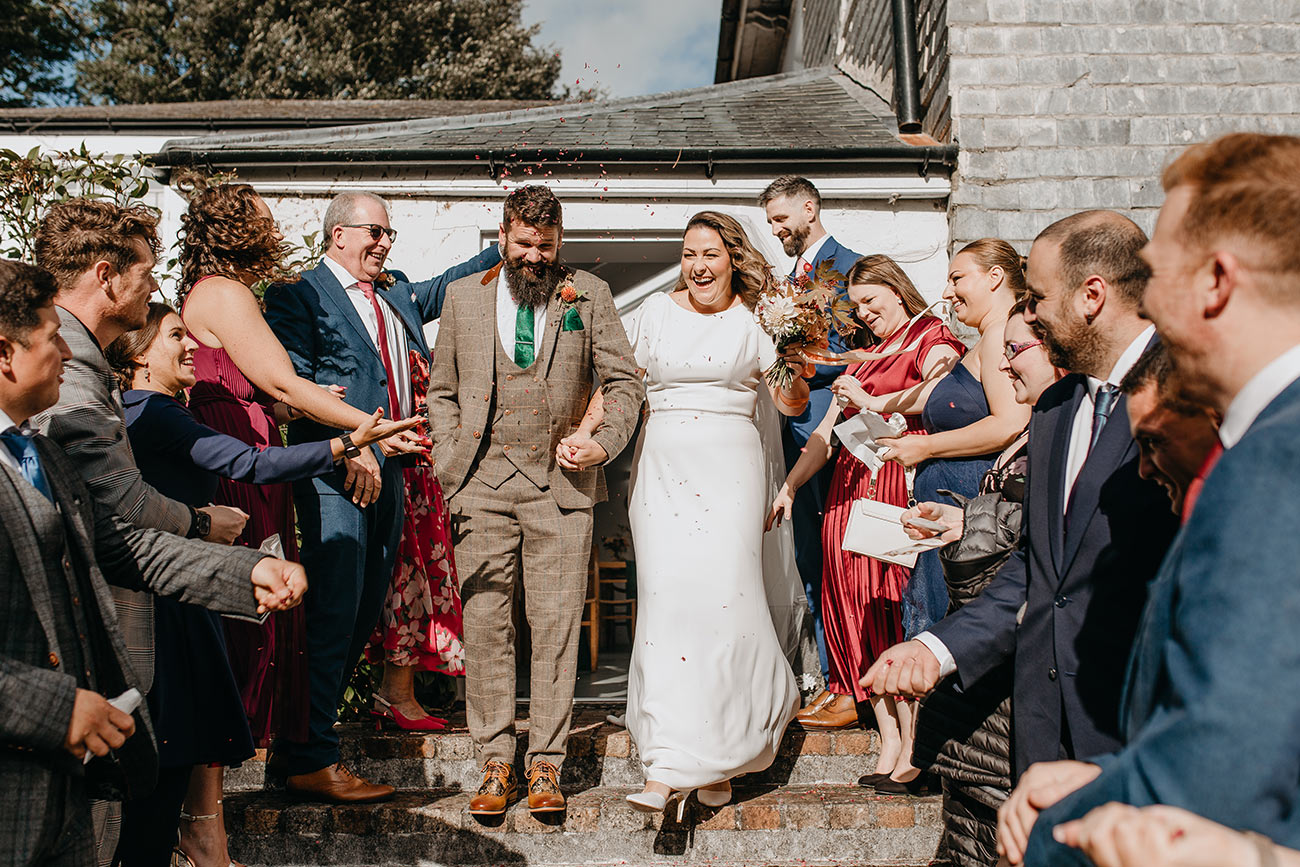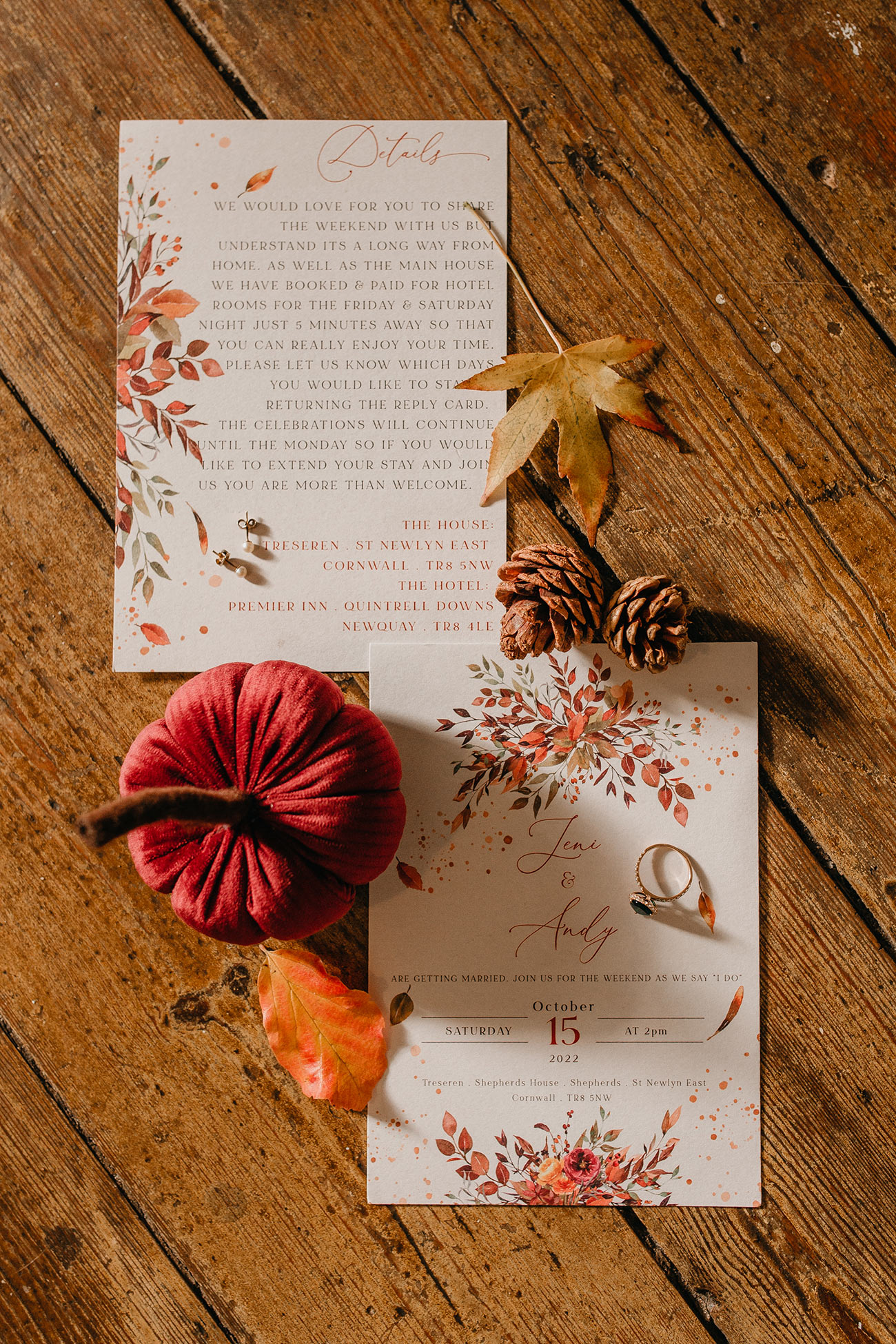 Taking her stunning emerald engagement ring as the basis for their theme, the couple also tapped into the season for inspiration. "We wanted our wedding at our favourite time of year and fully embraced the autumnal colour palette," explains Jeni, whose hands-on approach resulted in a number of elements, such as the stationery and décor, being crafted by the couple themselves.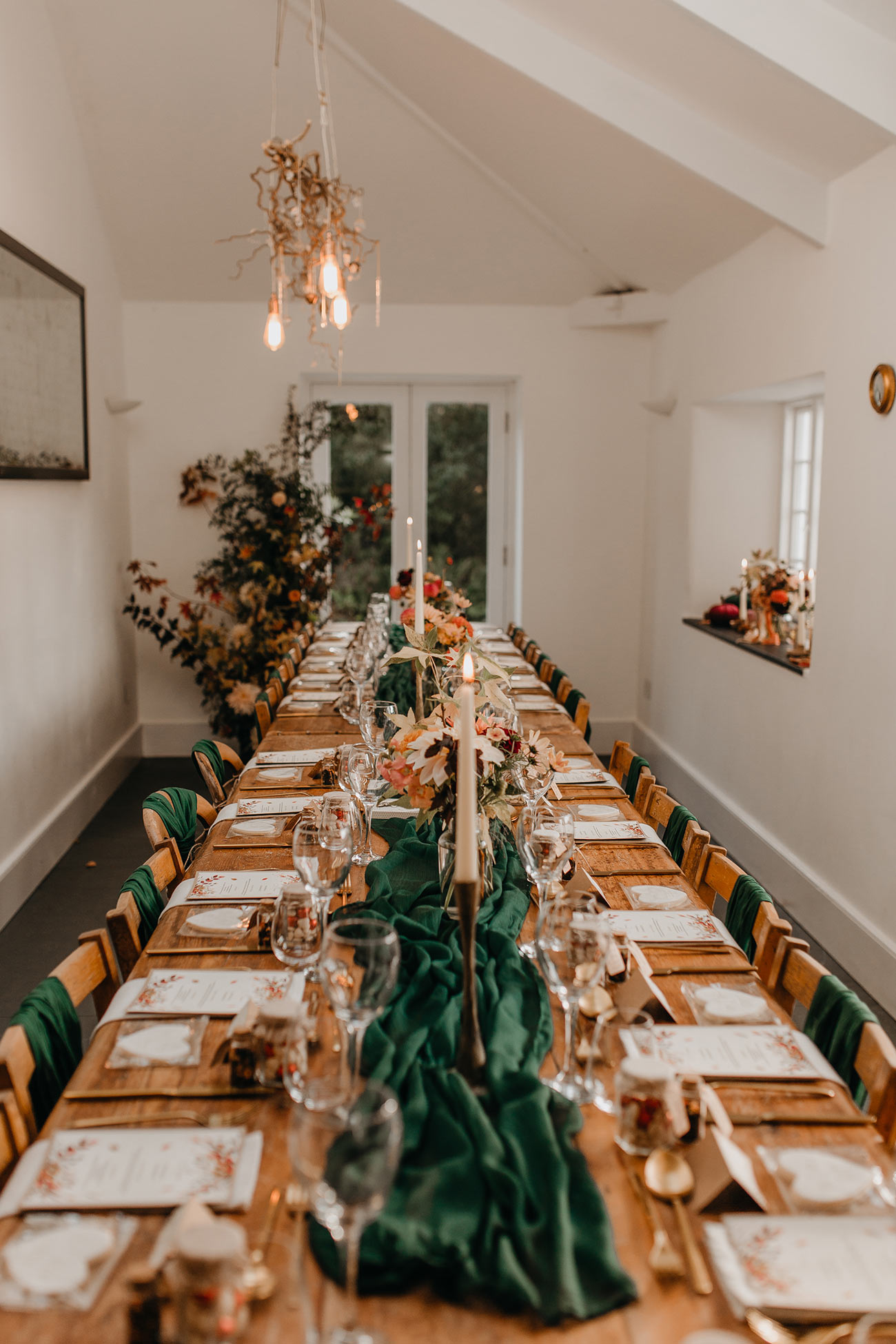 Her aisle walk to Can't Help Falling in Love by Kina Grannis was one of her personal highlights. "Seeing Andy's face – I felt very loved," she swoons. And though neither her grandma nor Andy's sister were able to attend, they did manage to view the ceremony via a video link, "which was very special for us both", she says.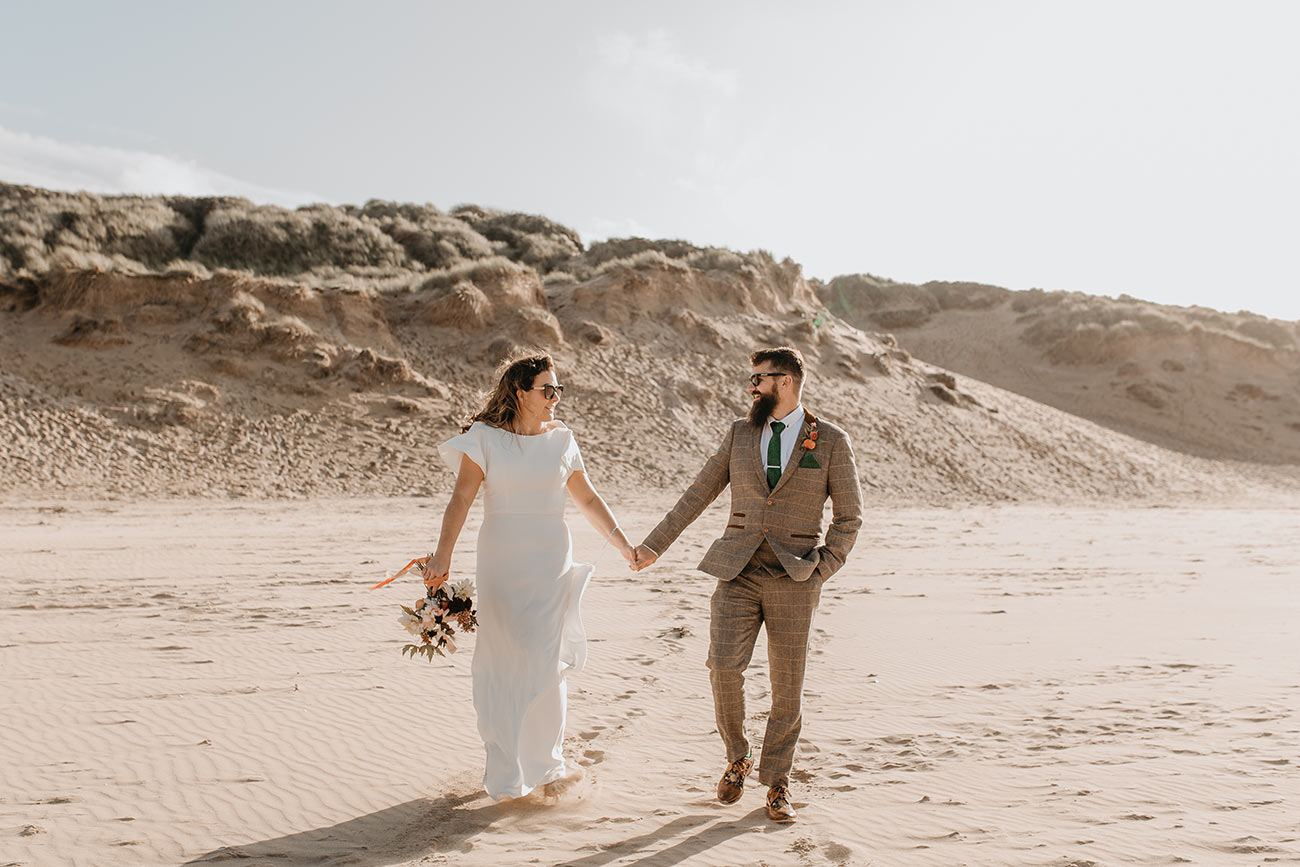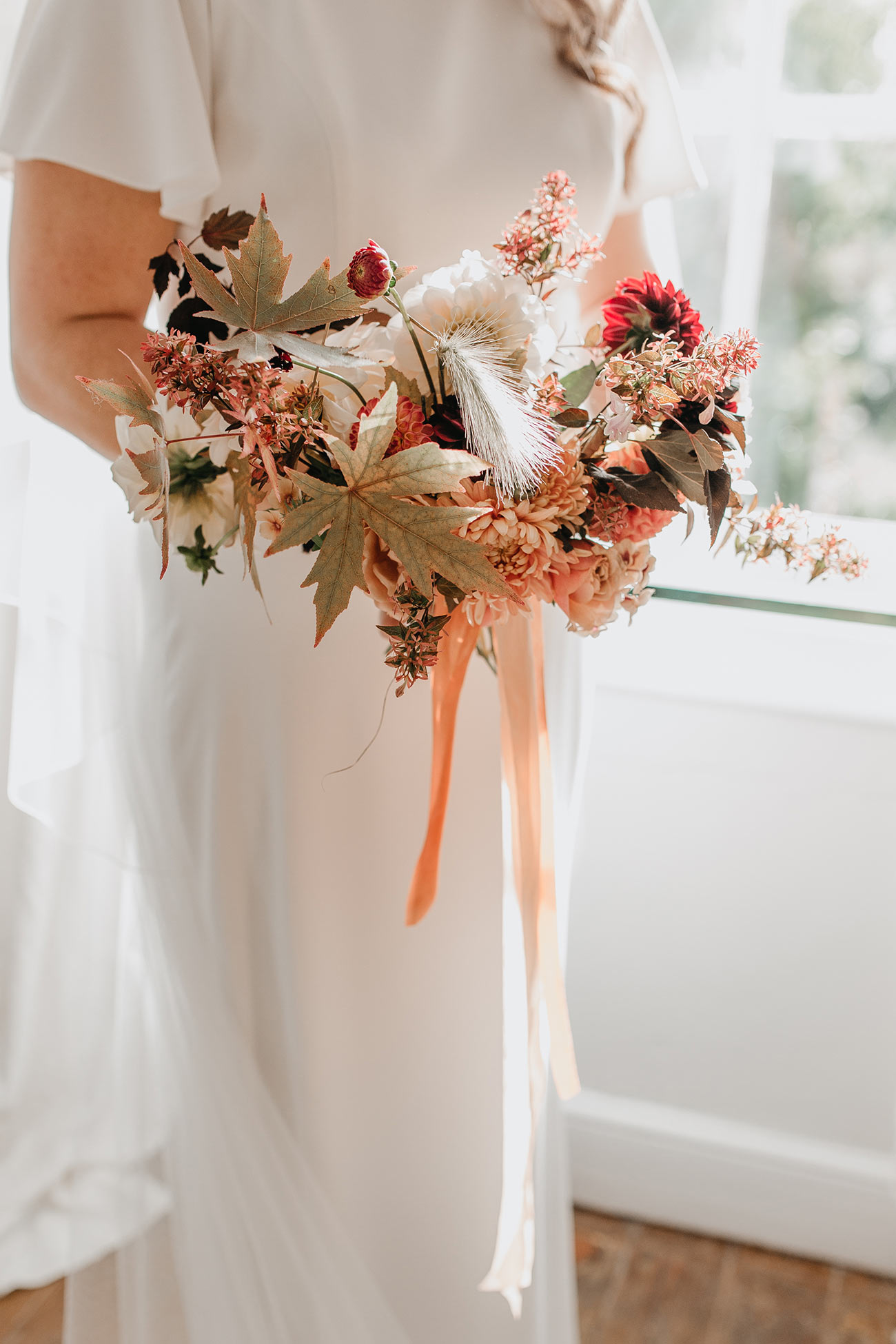 Once the vows were uttered, the newlyweds headed to Holywell Bay for photos. "We are so glad we did this; it gave us some time alone and was a fun adventure with amazing results!" says Jeni.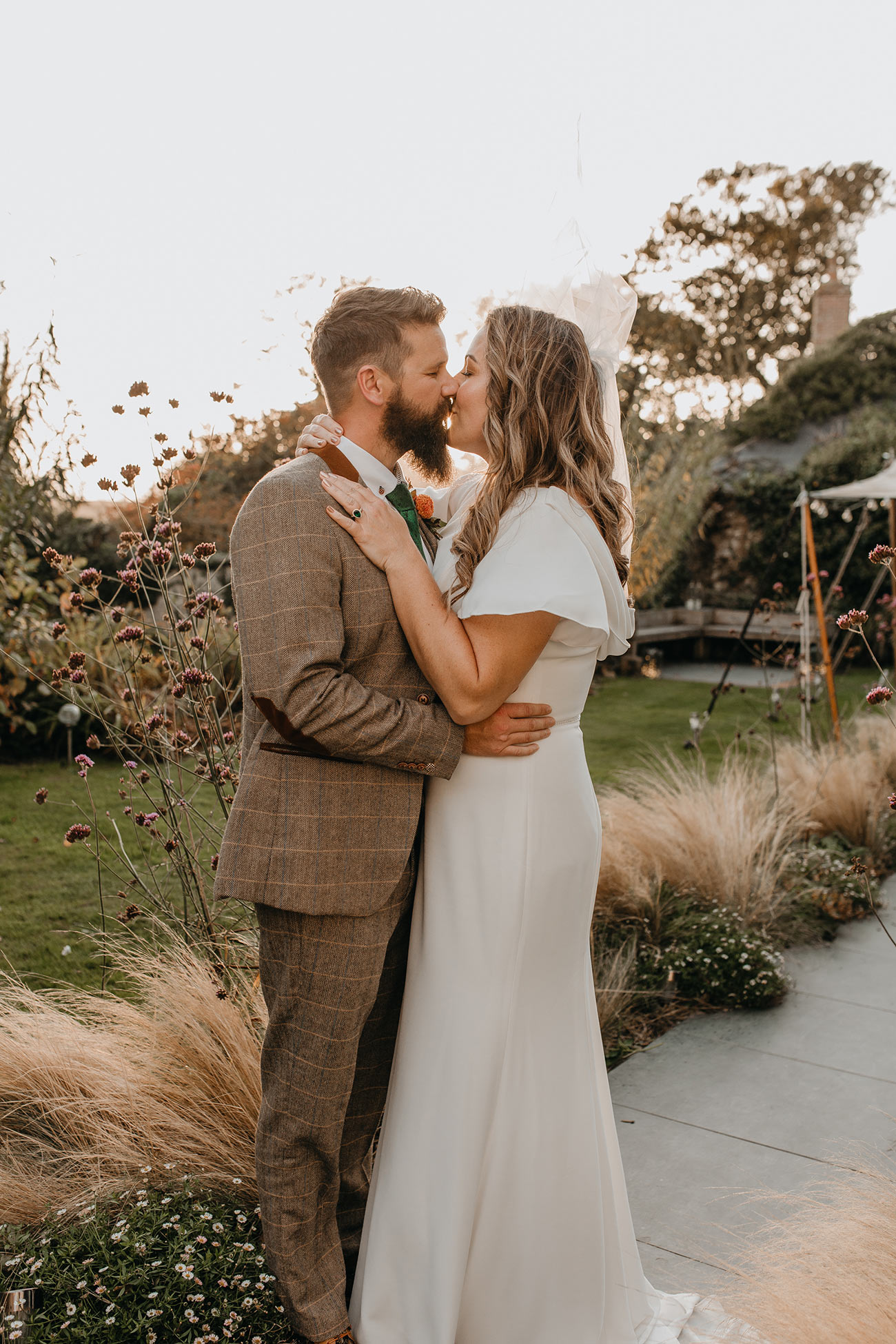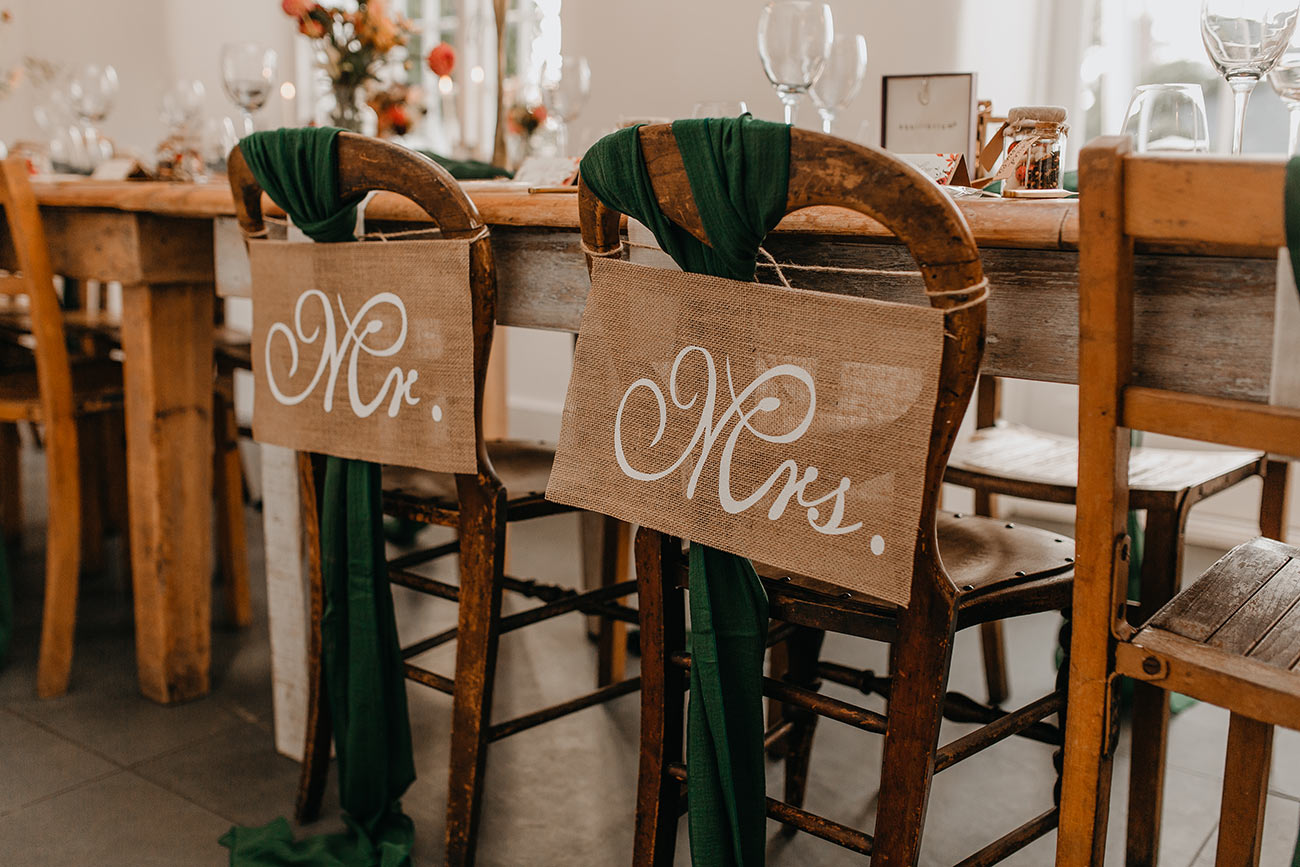 Returning to Treseren, the couple tucked into their favourite meal of a hearty roast beef dinner with all the trimmings finished with cherry pie.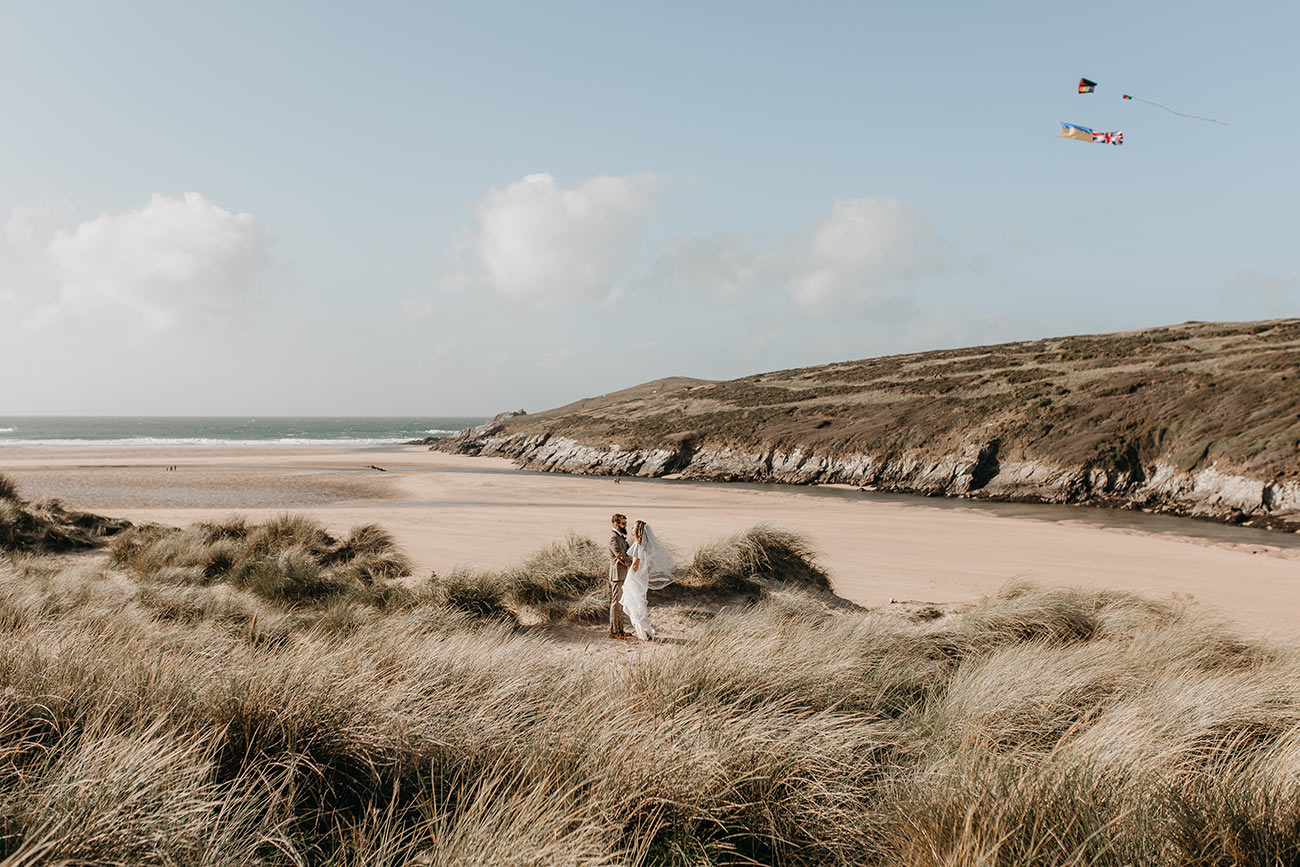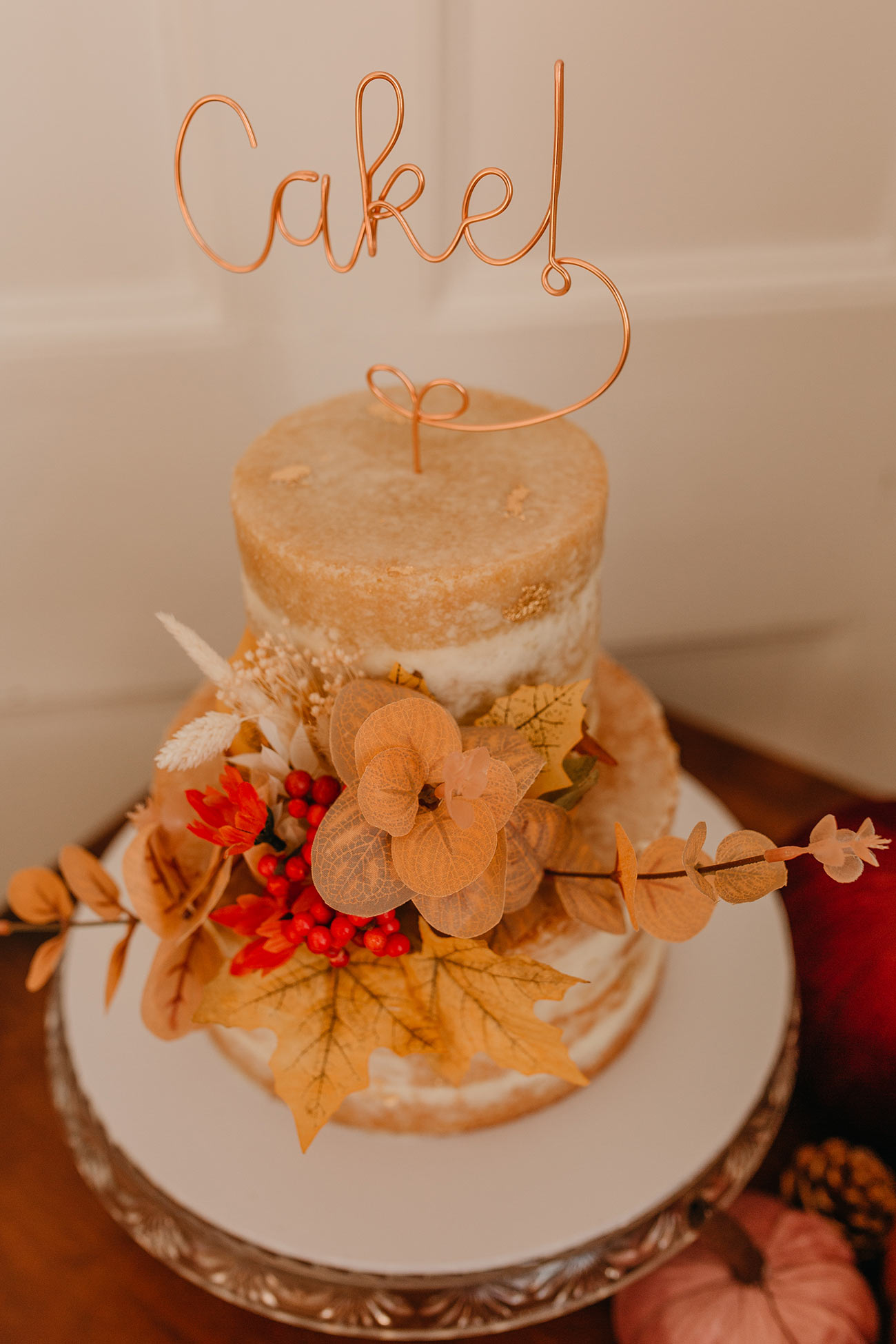 "We went for a relaxed atmosphere with a firepit and a cheese board for the evening, and made a party playlist that we blasted out, turning the drawing room into a disco where we all danced the night away," says Jeni of the evening celebrations. "Treseren also has Loveday's, its own glamorous cocktail bar, which helped create the perfect evening."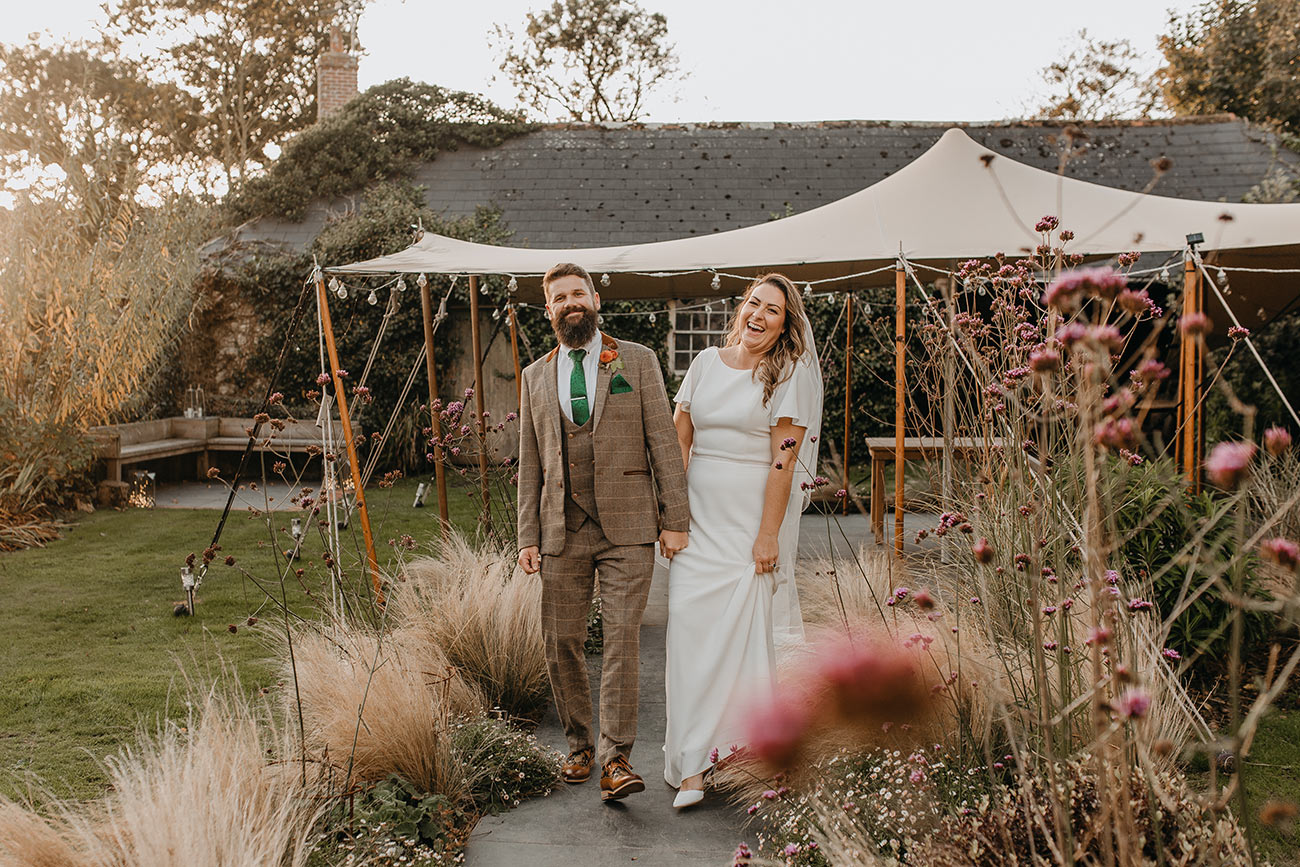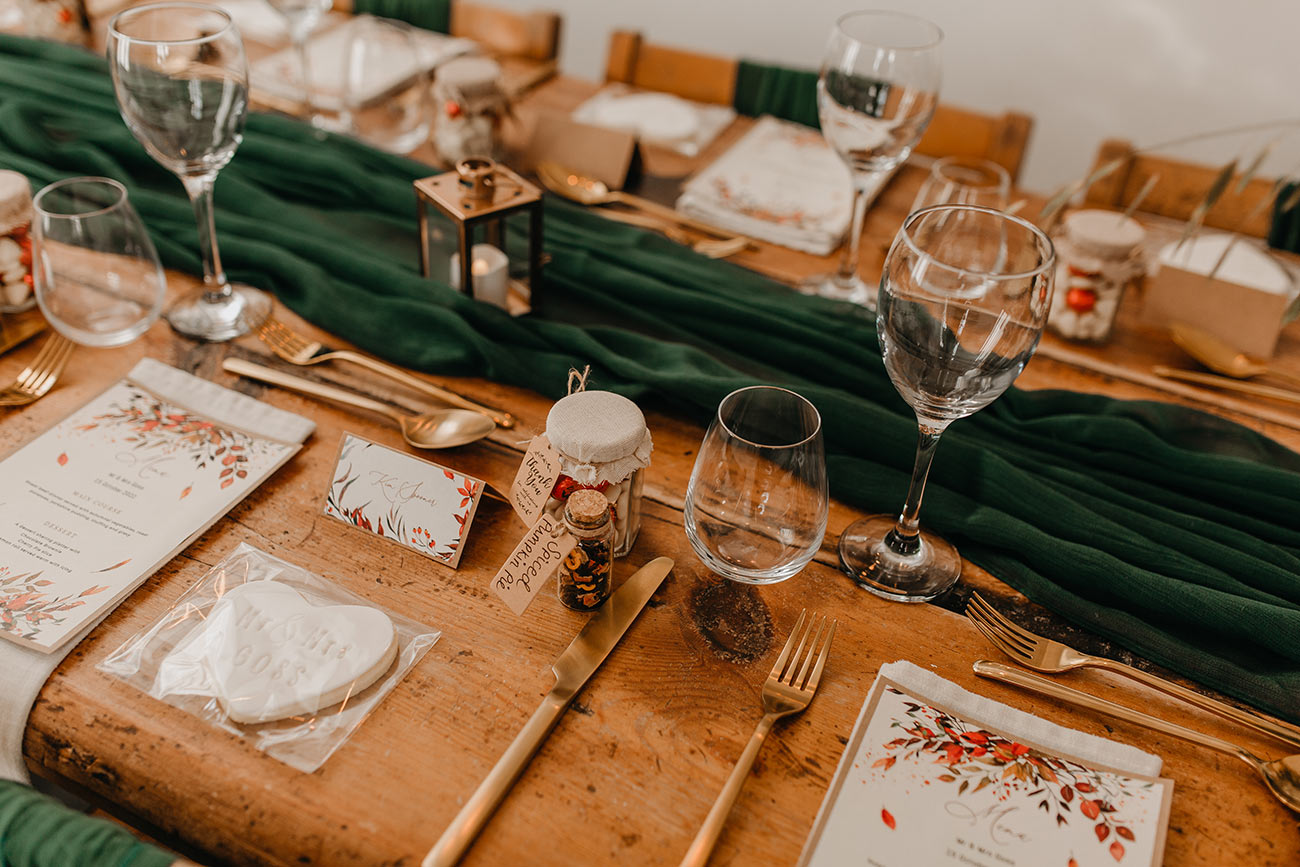 Jeni and Andy's day culminated with a particular type of after-party. "Everyone piled into our room with fluffy dressing gowns and big mugs of tea to talk about the day and their favourite bits!" laughs Jeni. "We couldn't believe what a magical day it had been. It was absolutely perfect in every way."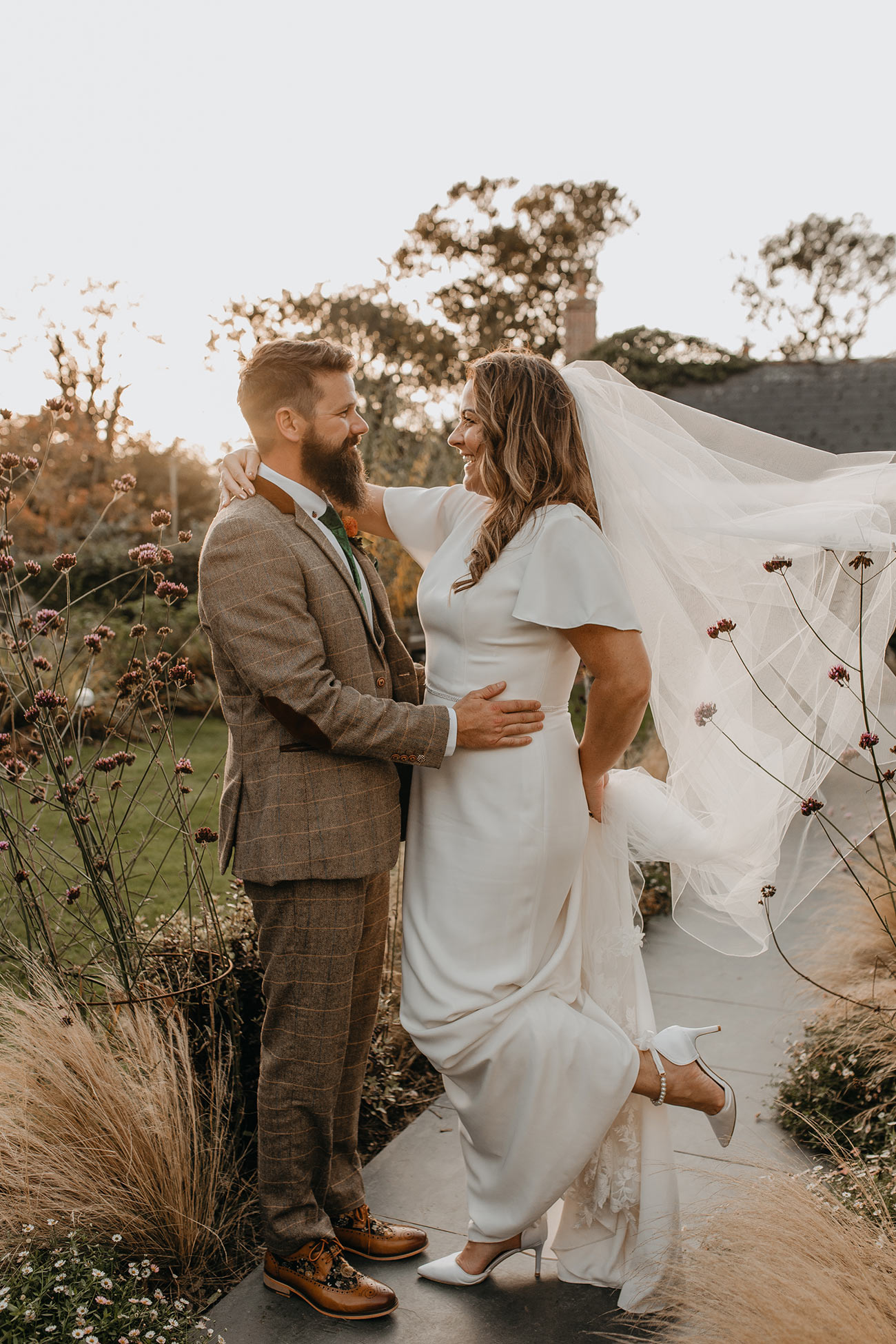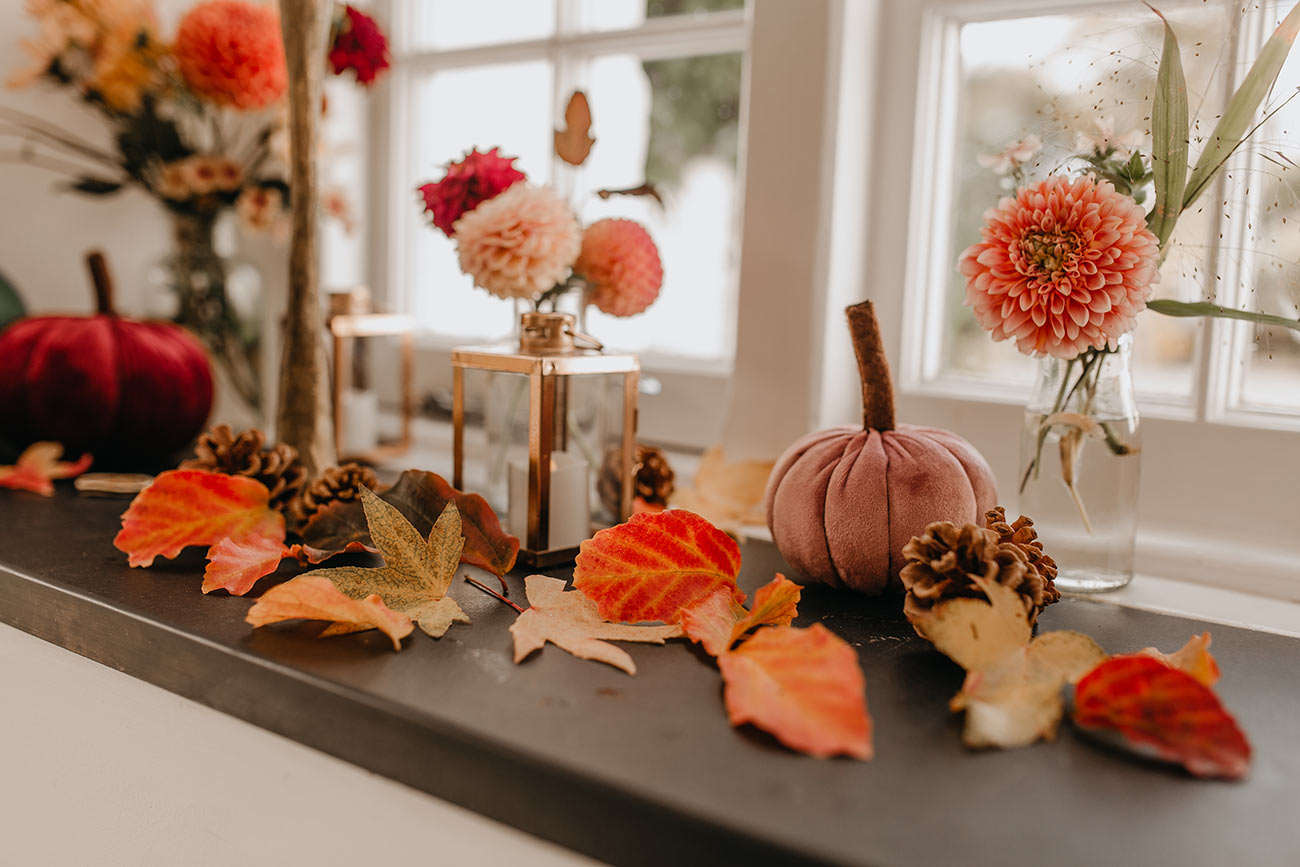 The secret to their success? "Our biggest piece of advice is agreeing what you want and sticking to it," urges Jeni. "As the months before ticked by, we kept having last-minute panics if we had enough décor or needed something else. We went to a wedding eight weeks before ours and I remember asking Andy: 'Do we need a harp?' We didn't need anything else, and I'm so glad that we stuck to what we knew."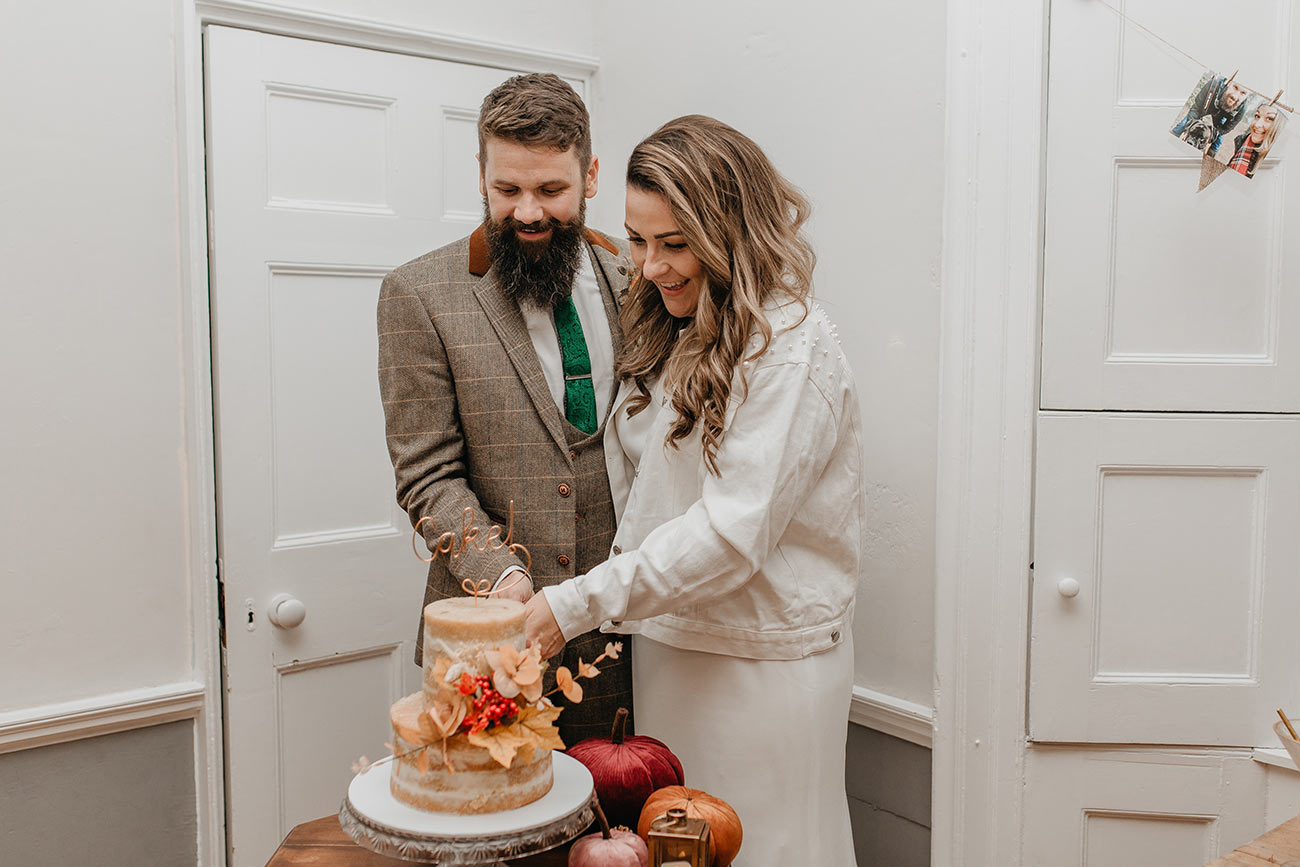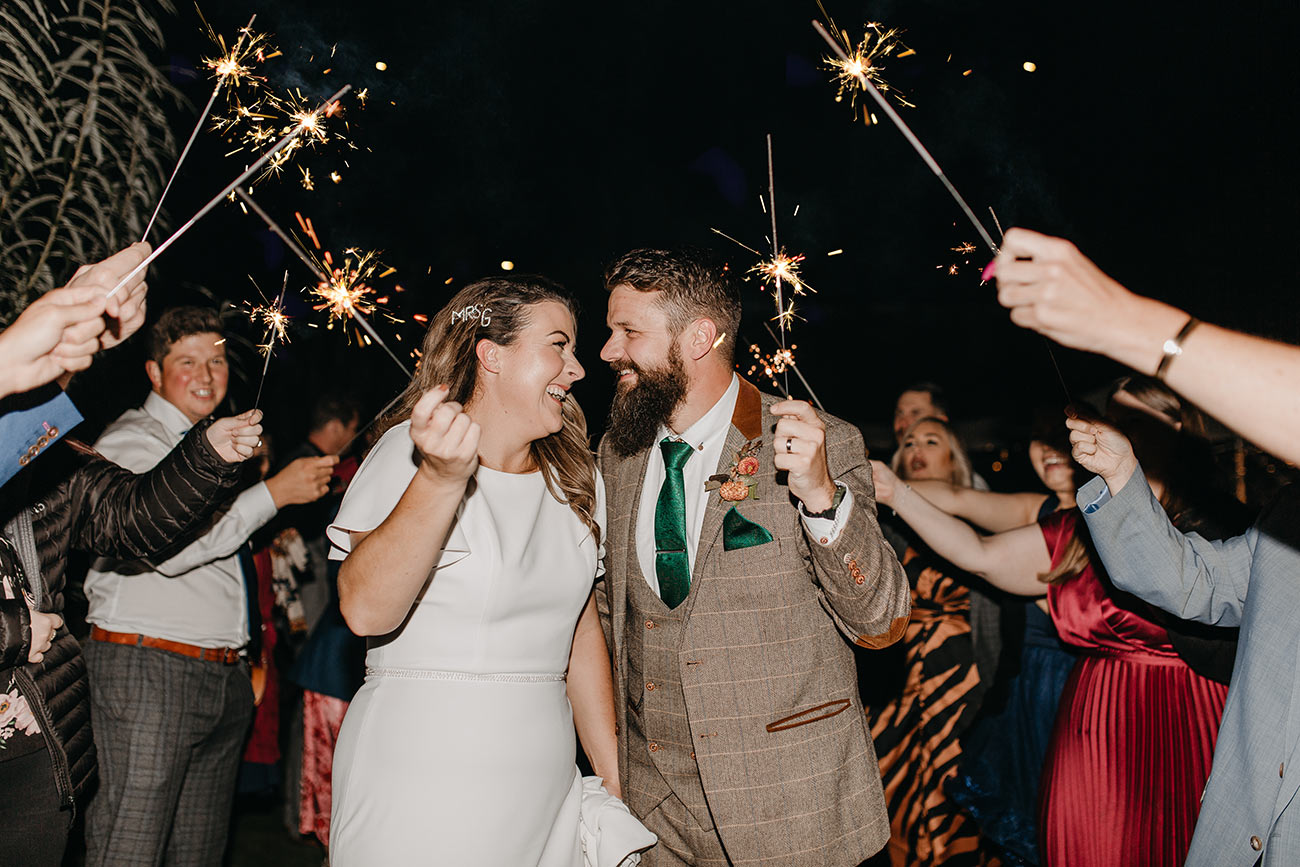 Photography Photos from Sophie photosfromsophie.co.uk
Venue Treseren treseren.co.uk
Celebrant Elaine Buckley
Dress Mia Mia from Boo Bridal boobridal.co.uk
Suit Marc Darcy marcdarcy.co.uk

Hair Kim Carey Hair kimcareyhair.co.uk

Make-up Hannah May Makeup Artist instagram.com/hannahmaymakeupartist
Flowers Three Acre 
3acre.co.uk
Catering Chef in My Home chefinmyhome.co.uk

Cake Pink Fairy Bakes instagram.com/pinkfairybakes
Videography Sean White Films seanwhiteweddingfilms.co.uk
Wed

Directory

All you need from the finest wedding suppliers in Cornwall and Devon