---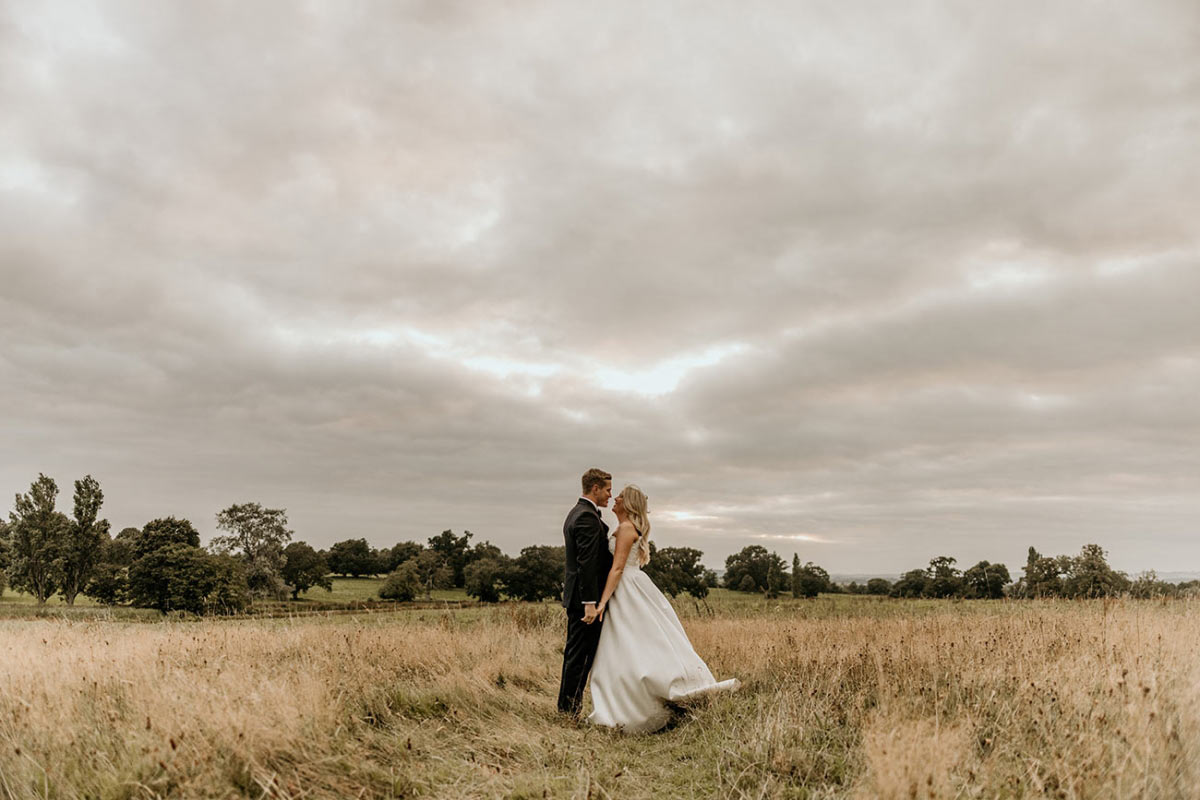 Wedding at Rockbeare Manor, Devon
Summer Daze
Molly and Will's entertainment-packed wedding at Rockbeare Manor
"I was working as an estate agent in Exeter when Will moved to the area. He was looking to purchase a home and popped into the office. A few emails back and forth, then a first coffee date...and the rest is history over six-and-a-half years ago," says Molly of her and Will's romantic beginnings.
The couple were holidaying in New York when Will timed the perfect proposal during a cold morning walk in Central Park, dropping to one knee much to Molly's elation.
Selecting the elegant climes of Rockbeare Manor for their summer wedding, Molly and Will chose neutral tones of white and champagne to adorn their day. "We wanted a summer feel in the ballroom so added some raspberry pink with the flowers and cakes," says Molly.
It was the ceremony at Broadclyst Church that proved to be "the most magical moment," she reflects. "Walking into the church and seeing Will's face at the end of the altar was a moment I'll never forget. Having everyone you love in one space is the most magical feeling and made the whole day so special."
The newly-weds were transported in a VW Beetle to Rockbeare where they were met by the unique sounds of live oompah band German Jukebox. "We had canapés on the lawn with the amazing brass instruments entertaining everybody," says Molly.
Guests feasted on platters of Devon rib of beef, roast chicken stuffed with mushrooms and sweet potato gnocchi in the ballroom. "For dessert we wanted a more casual option, so had afternoon tea dotted around the manor. It worked perfectly, enabling guess to get out of their chairs and venture round the amazing manor and grounds," says Molly, who also commissioned cupcakes featuring pictures of their dog – "which made my day," she says. "They were perfectly designed and added such a personal touch."
The rest of the evening was a relaxed affair featuring a photo booth, chocolate fountain, table tennis, "amazing" live band Mammoth and another round of food and drinks. "It ended with everyone on the dance floor and it really was the perfect end to a perfect day," reminisces Molly.
"The entertainment was always going to be our main focus – we wanted guests to enjoy the day and relax with friends," she says. "Having a fun brass band in the day and a brilliant live band in the evening added so much fun – we just felt it brought everyone together."
"Prioritise," states Molly as her key piece of advice to couples at the beginning of their planning journey. "Make sure you book the things that are most important to you first, then you have time to decide the other elements. Also, don't get too stressed," she adds. "No one notices the little details so don't let those moments overshadow the fun parts of planning a wedding!"
Wed

Directory

All you need from the finest wedding suppliers in Cornwall and Devon