---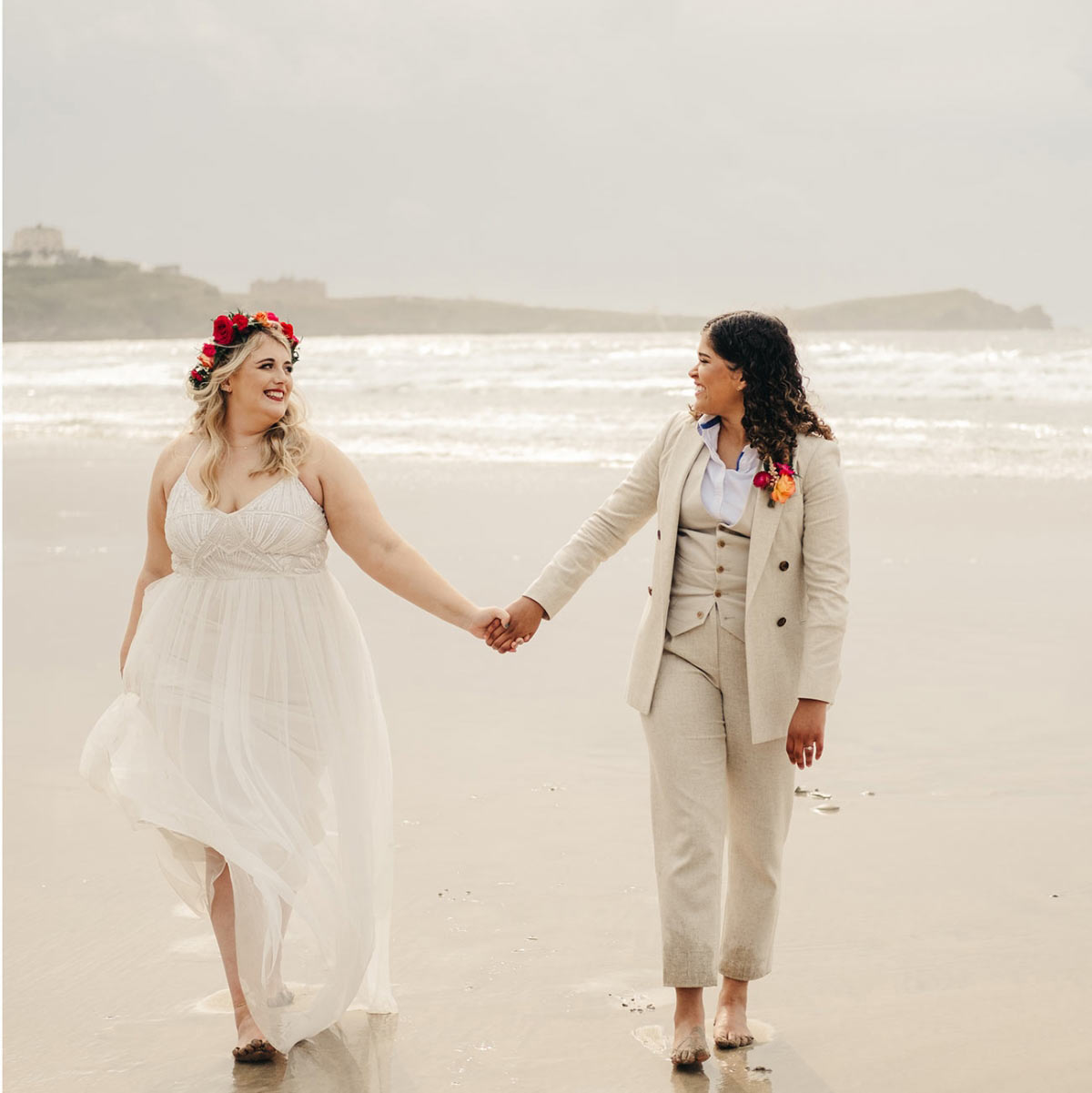 Wedding at Lusty Glaze, Cornwall
Beyond the Sea
---
Christie and Keisha's relaxed beach wedding at Lusty Glaze
The local theatre scene in Cheshire brought performers Christie and Keisha together. "We met, chatted endlessly about the goings on of the theatre world and the rest is history," smiles Christie, who worked with Rebecca Green from Rebel + Anchor to create a romantic beach proposal at Watergate Bay. "It's our special place," she explains. "It ended up being at sunrise due to some weather constraints and then we had a gorgeous breakfast inside a tipi, and a perfect morning chilling."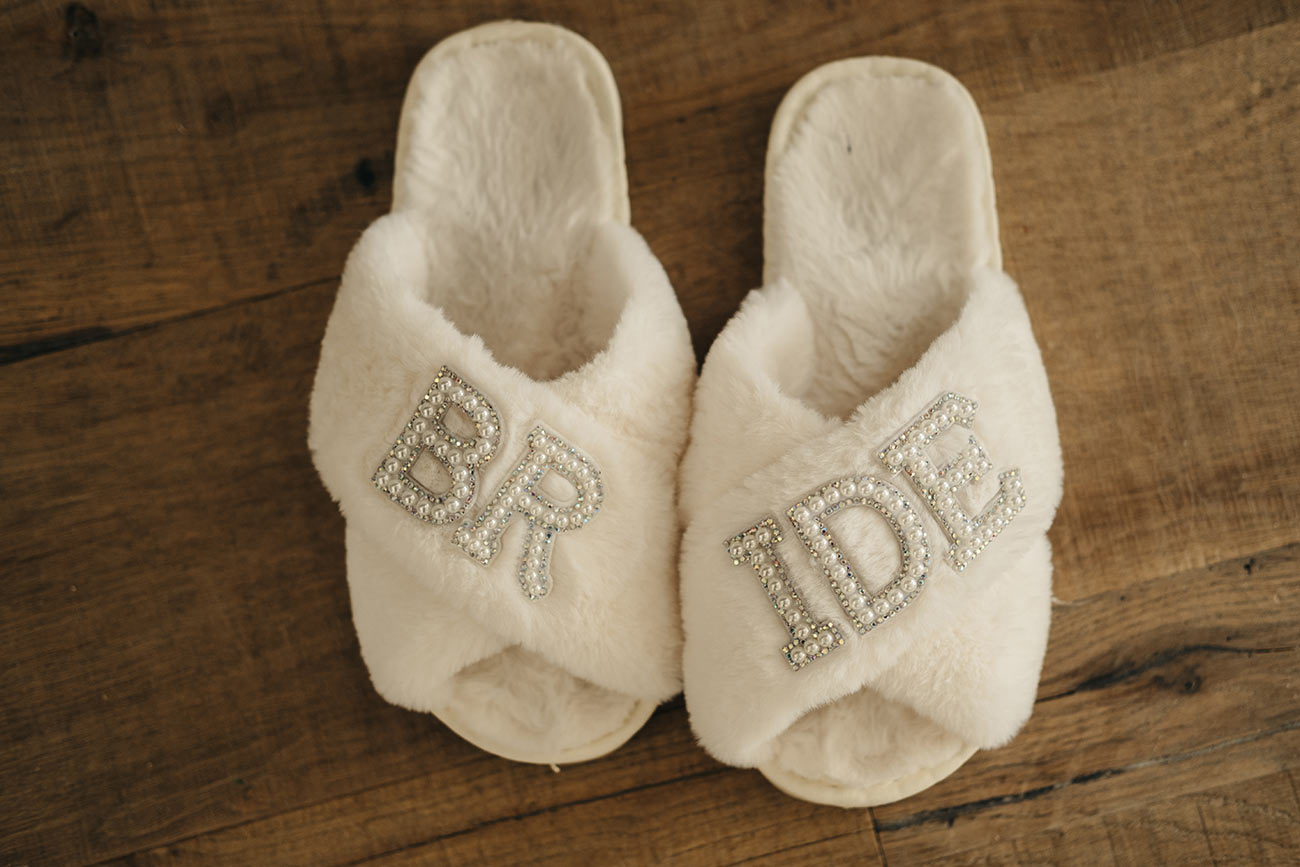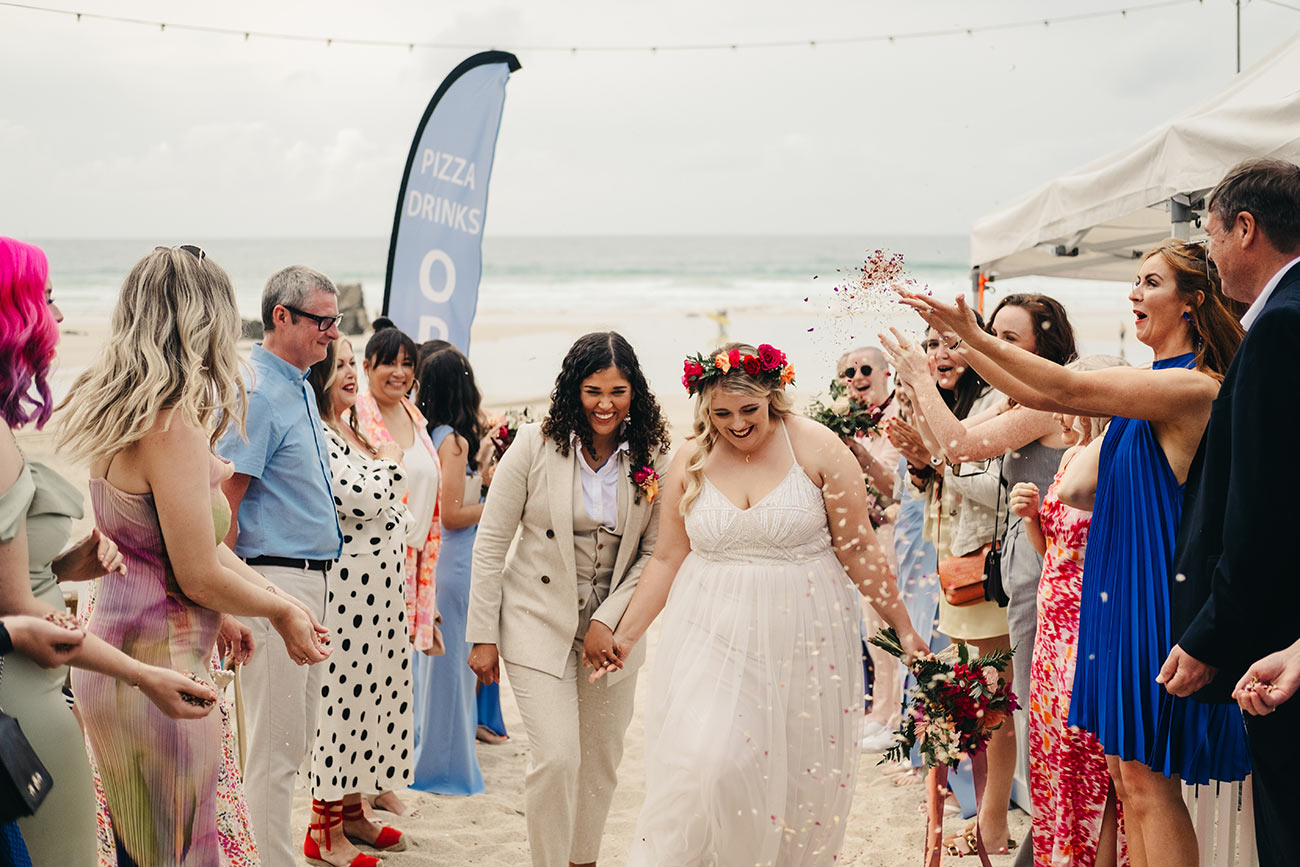 Continuing with their love for the Cornish coast, the loved-up couple began planning their wedding at Lusty Glaze, with a theme to suit. "We wanted a relaxed beachy vibe to match the venue," says Christie, whose bridesmaids wore 'Lusty blue' to complement the colour of the beach huts. "We encouraged all our guests to wear something that was comfy for the beach and the many steps down the cliff."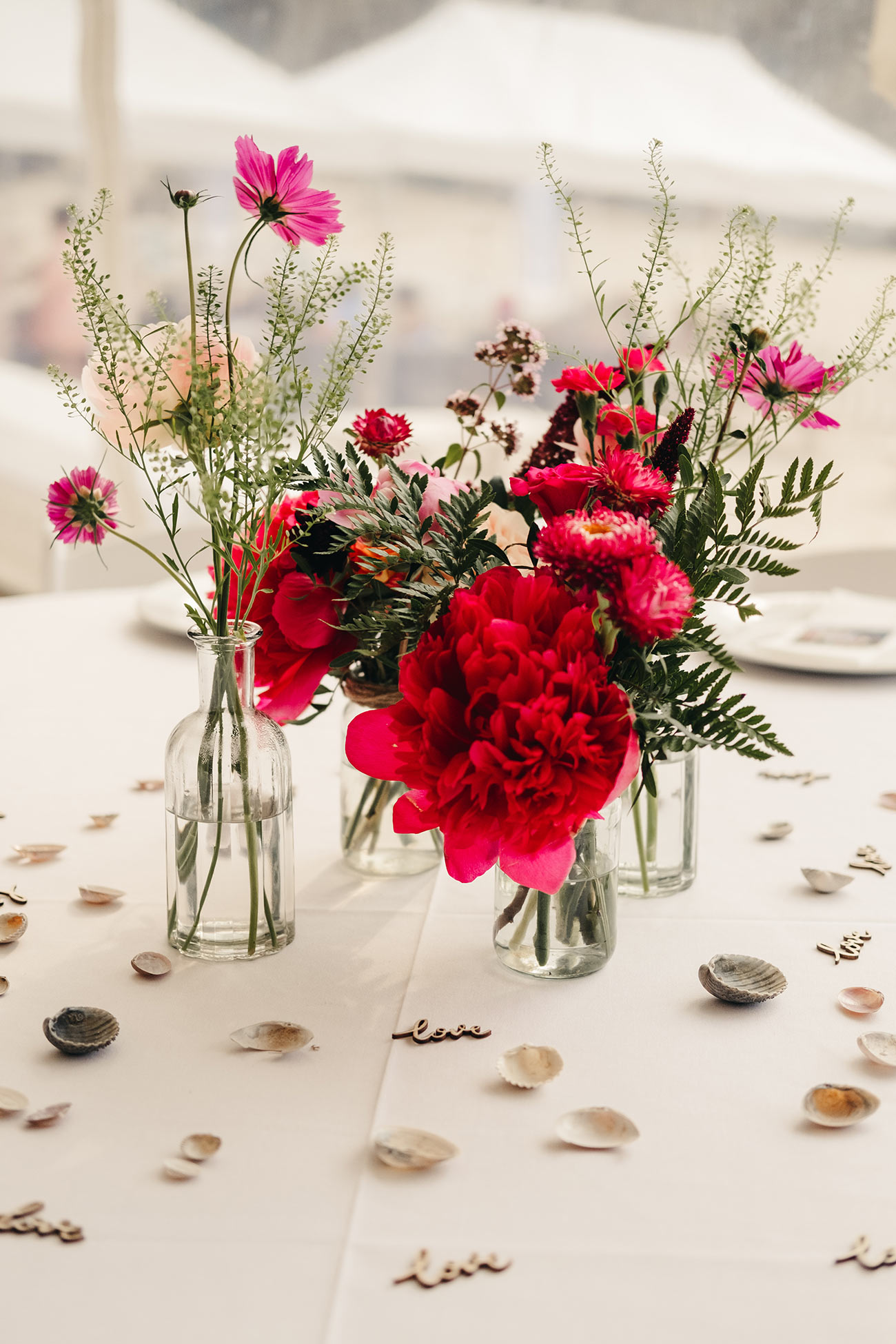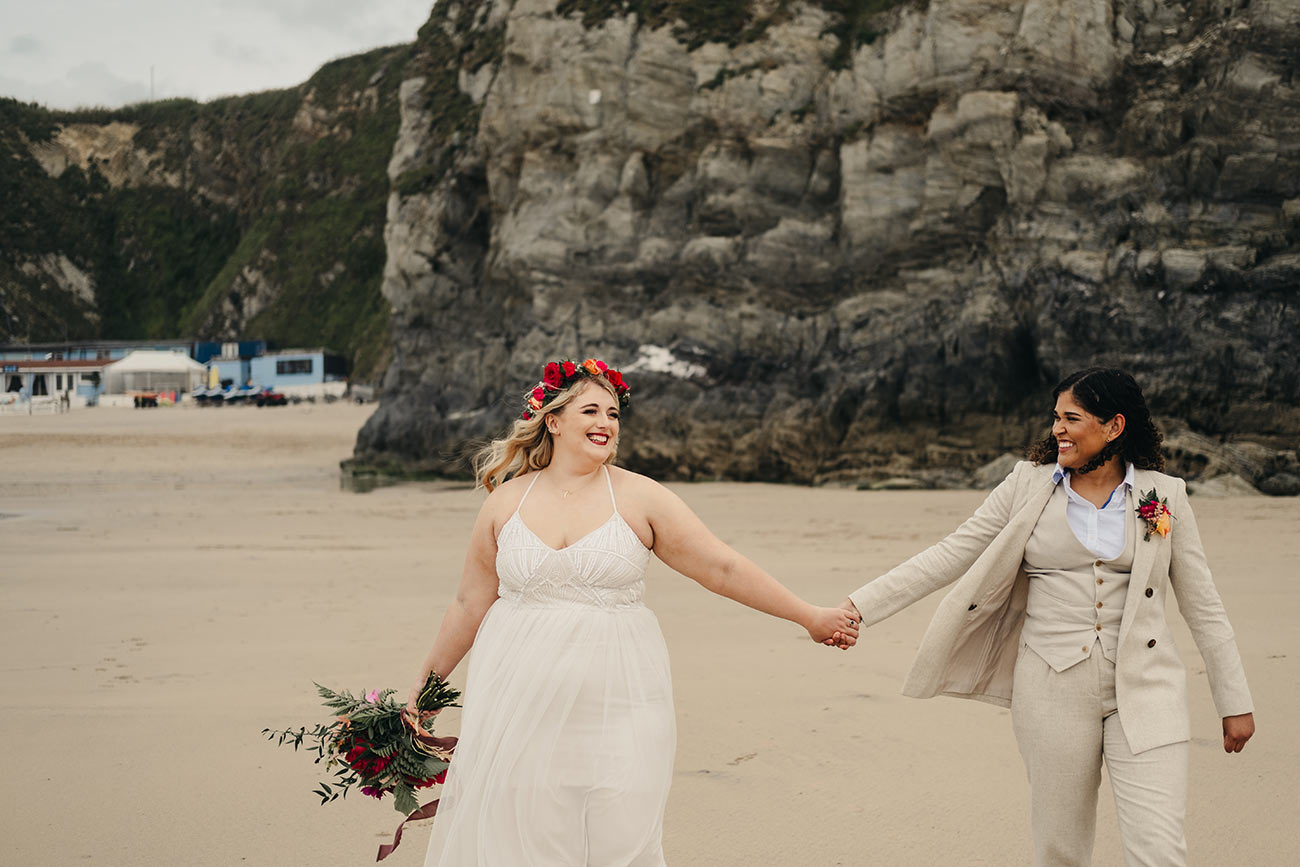 Starting the day where their Cornish love story began, the couple woke at the Watergate Bay Hotel. "We had the most chilled morning with our bridesmaids getting ready, having our make-up done and eating macaroni cheese!" says Christie. As the couple arrived at their venue, they walked in together for the ceremony to Kina Grannis' cover of Beyond the Sea.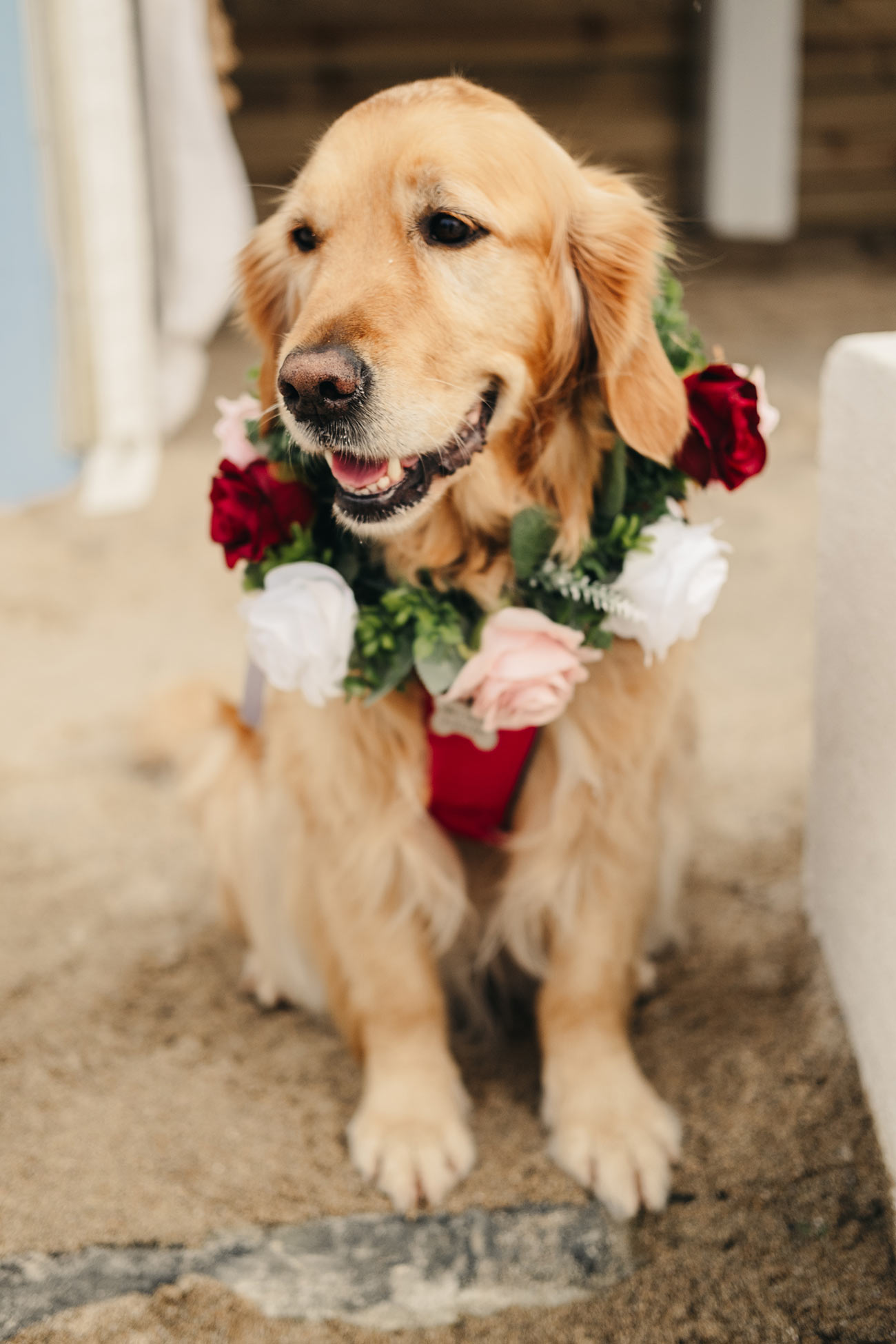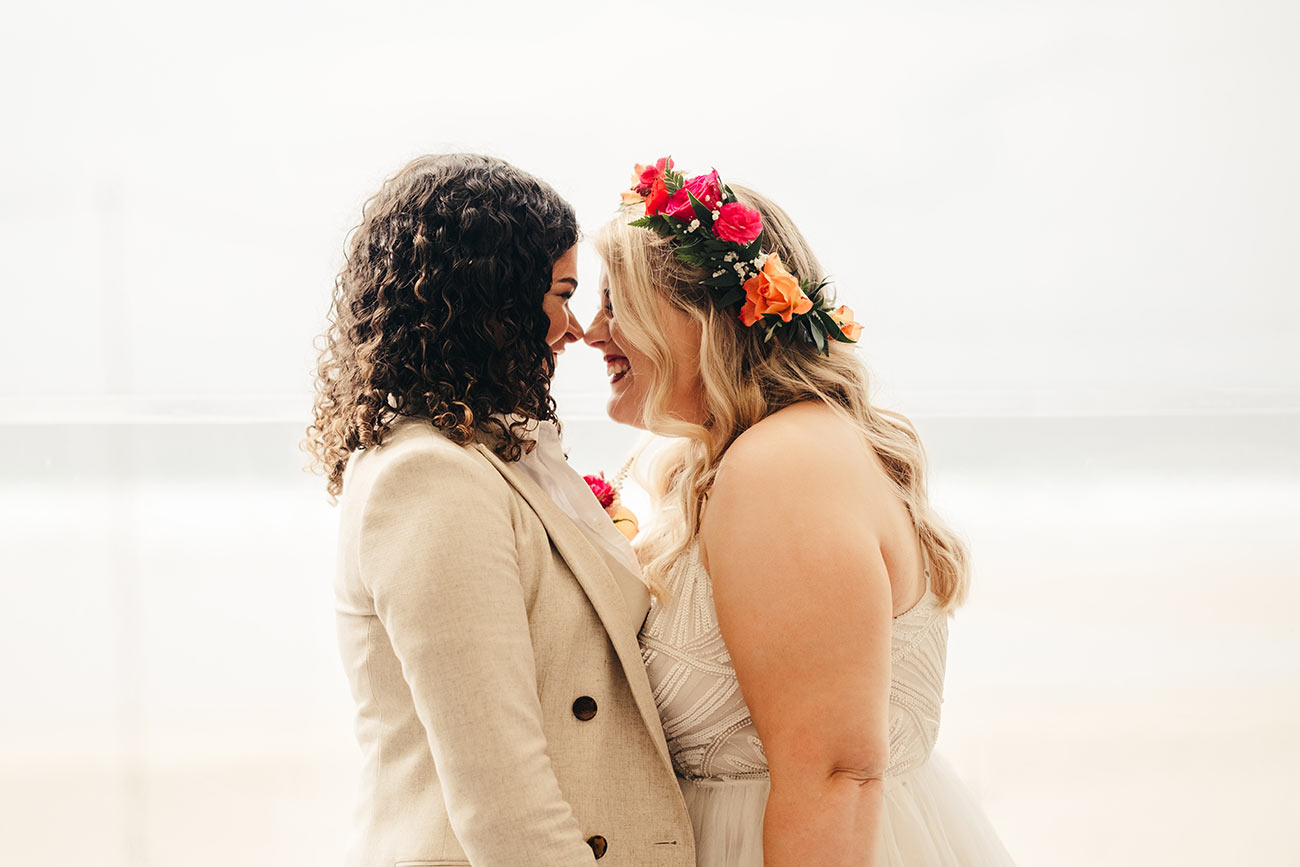 "The ceremony was perfect and nerve-wracking!" says Christie. "We both managed to get through our vows without crying and Keisha's grandpa and our lovely bridesmaid gave the best speeches. We wanted the ceremony to be truly personal and so asked them to write their own readings, which was gorgeous. Our lovely mums were our witnesses, and then we left as wife and wife to a song from Shrek the Musical!"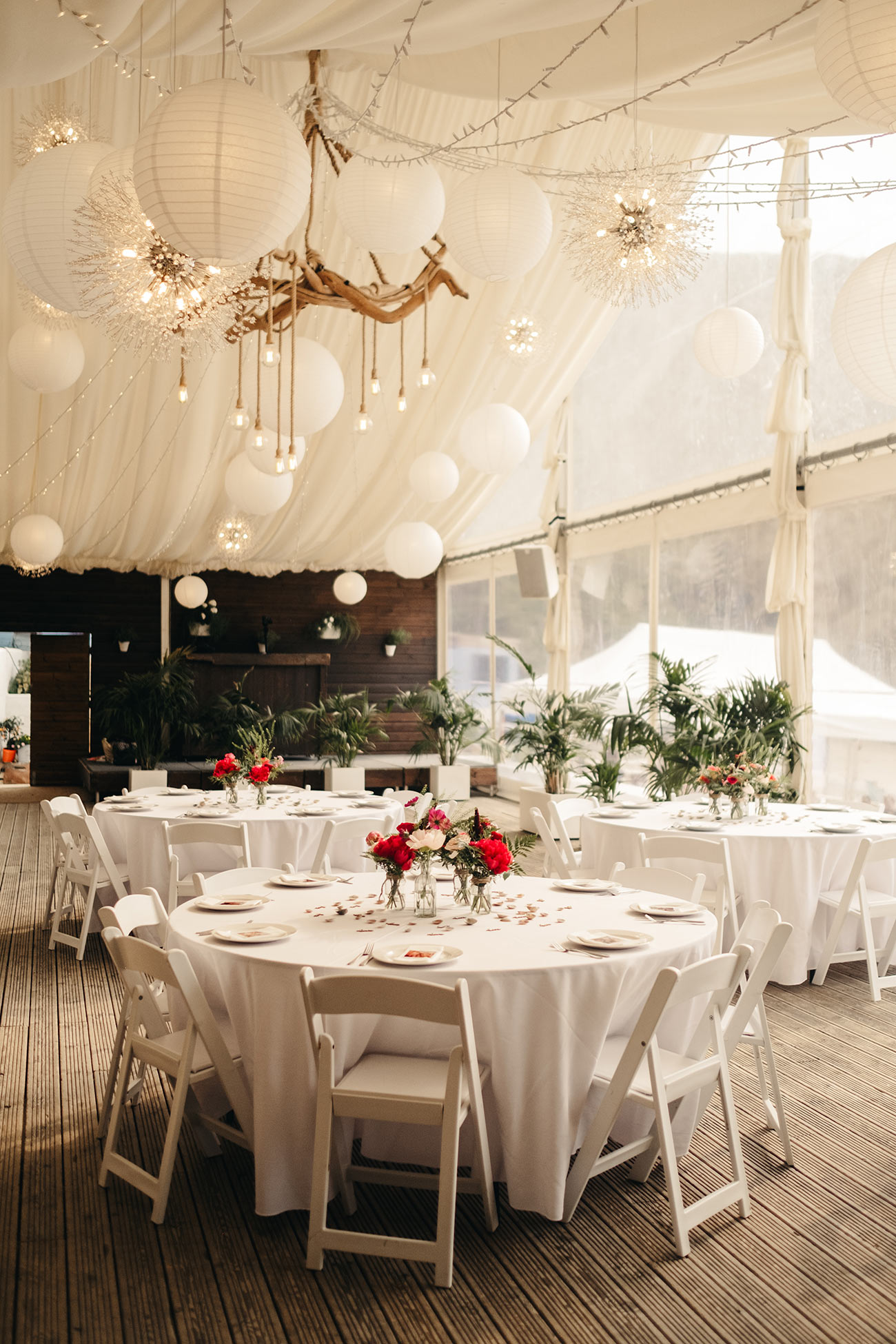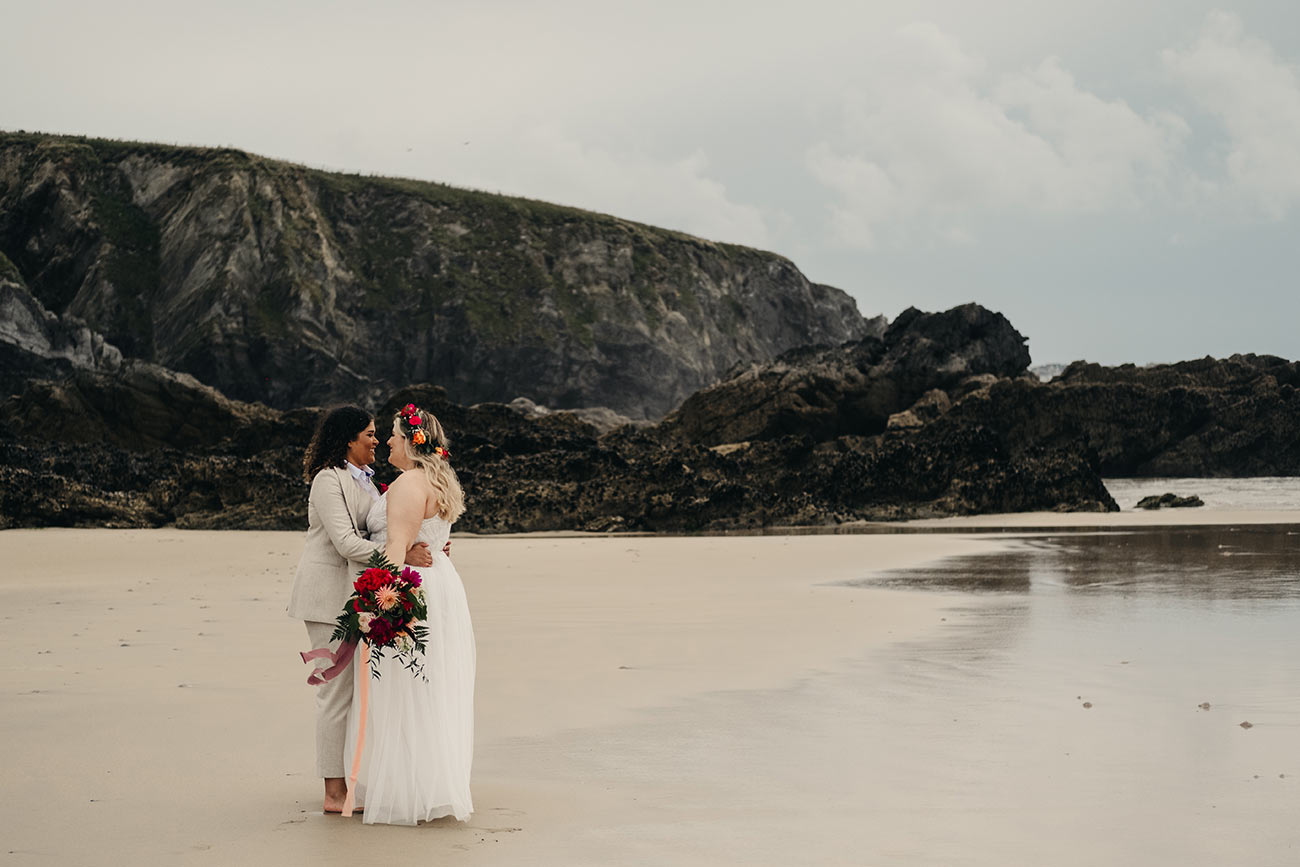 After cocktails on the beach and photographs on the shore, everyone took their seats to tuck into a barbecue buffet. "It was the best dinner I've ever eaten. Highlights included the tuna steak, mackerel and scones for dessert" says Christie, who also loved the glorious cake of cheese, which was created by Lusty Glaze and devoured by their guests.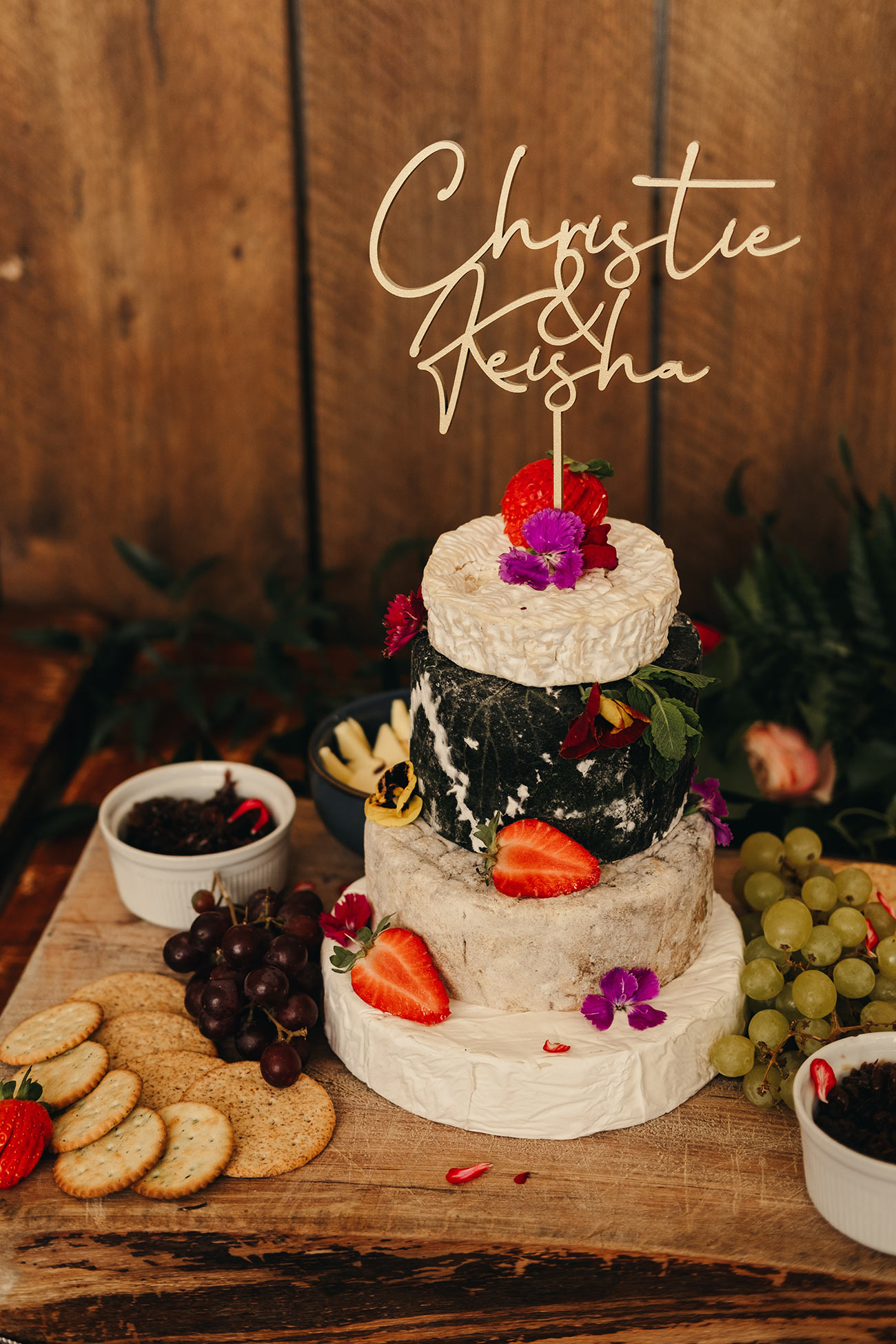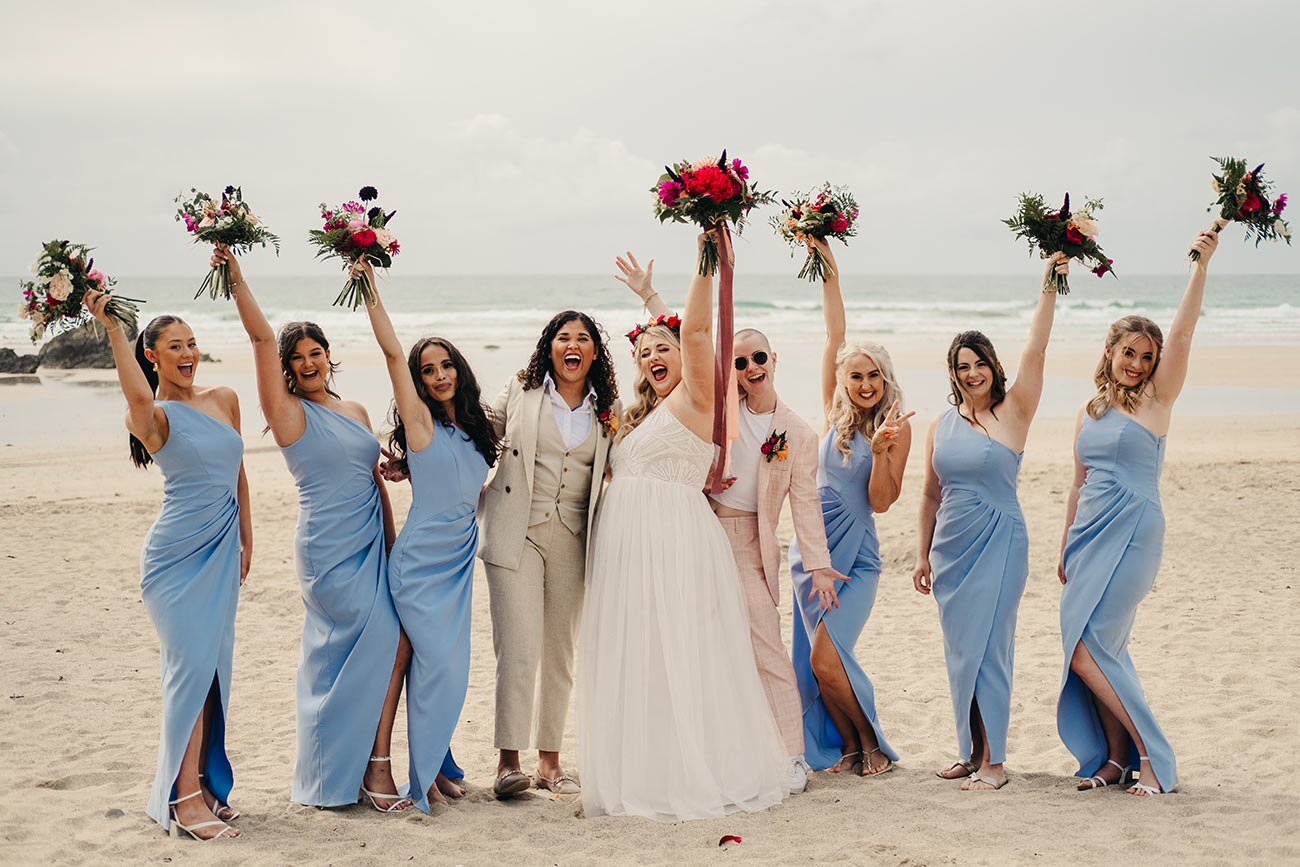 After the newlyweds made their speeches, as well as some poignant words by Christie's dad and sister and Keisha's best friend, it was time for Christie's favourite moment of the day. "It has to be running into the sea with all our girls, dodging jellyfish and a very large surprise wave!" she says, when asked about her highlights.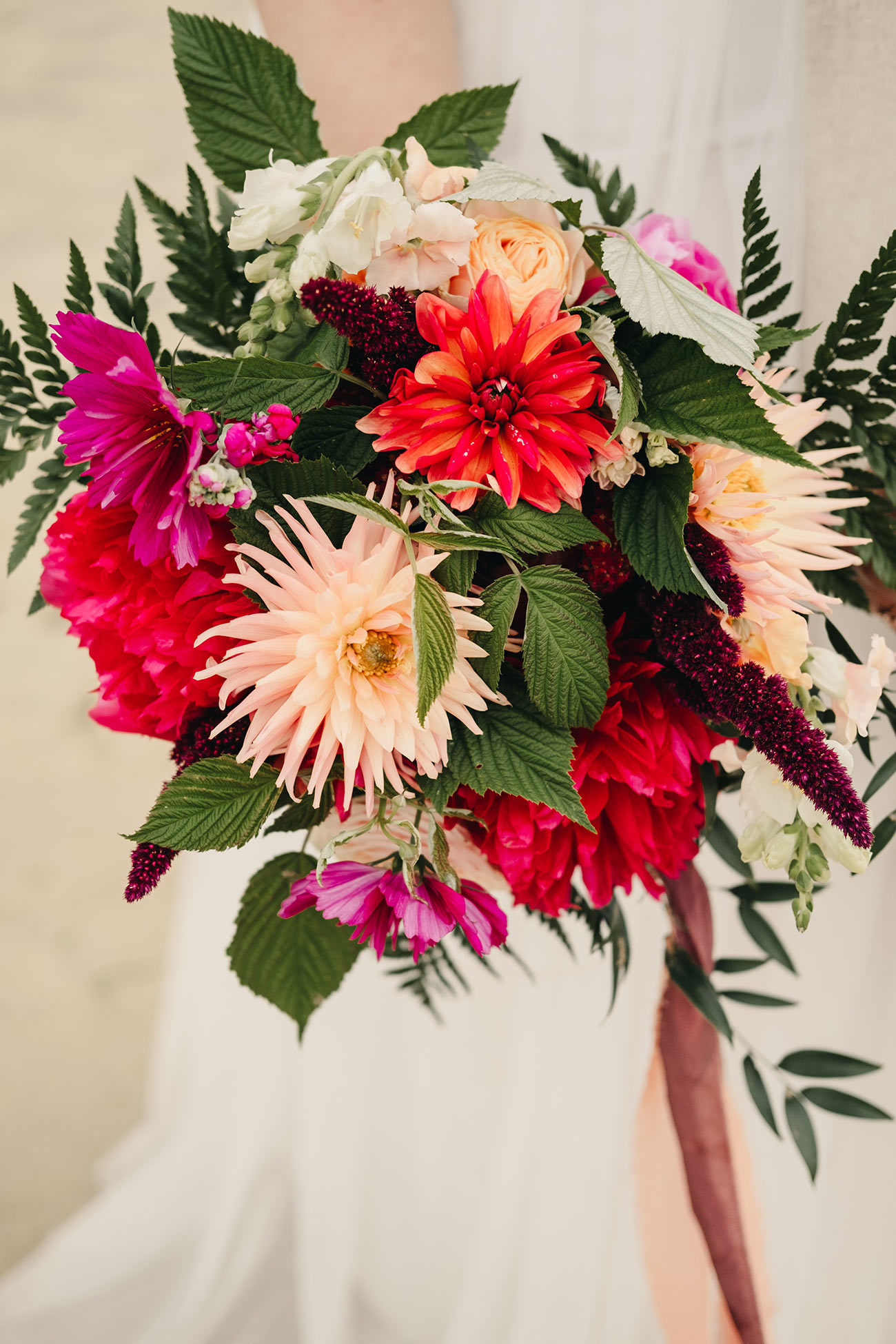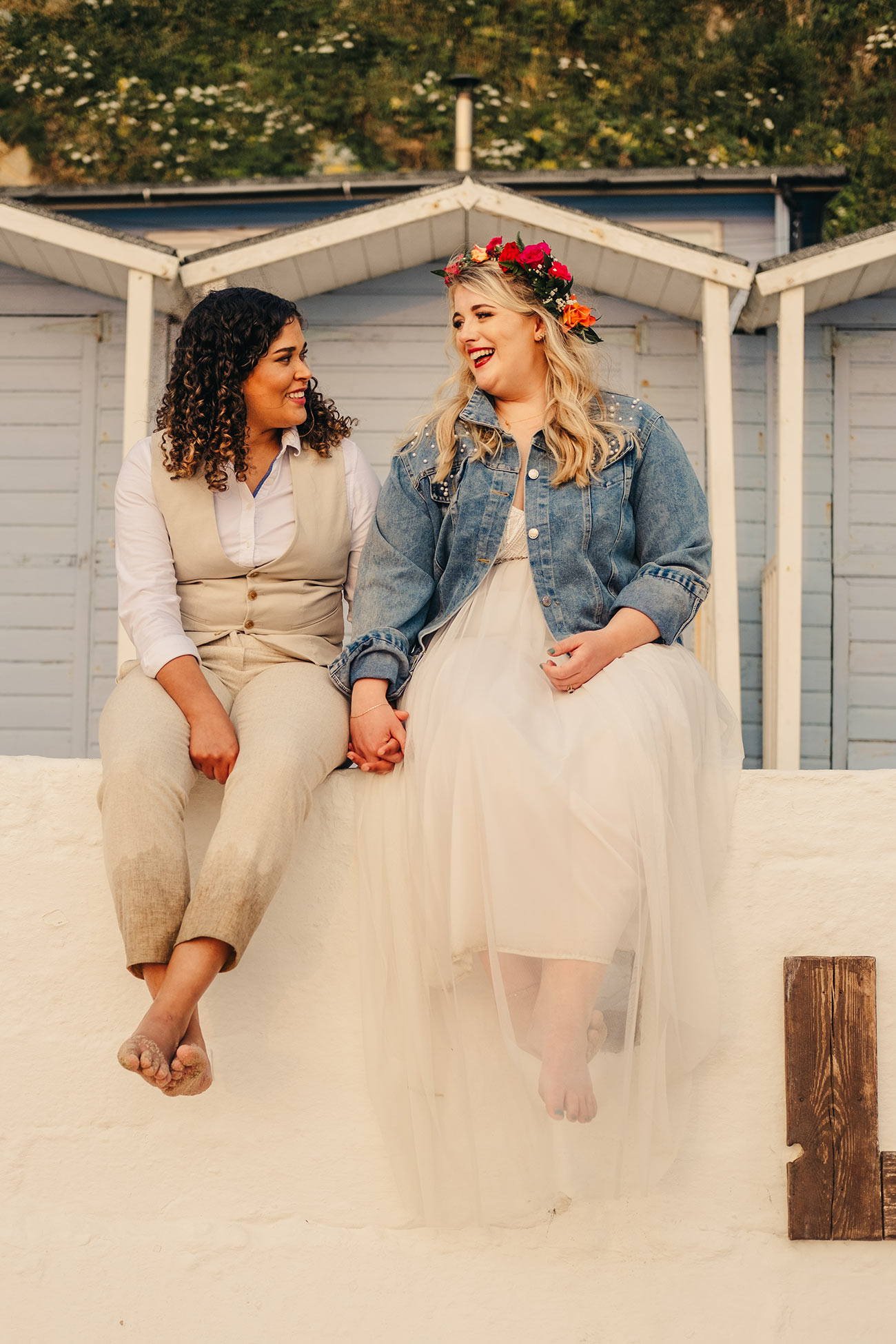 Although they didn't want a first dance on their own, the performance-loving couple couldn't let the moment pass by, which led to an epic moment of "all-out choreography from Shrek the Musical with our theatre pals", laughs Christie. "No regrets!" The evening continued with dancing all night long, with some funny memories to look back on.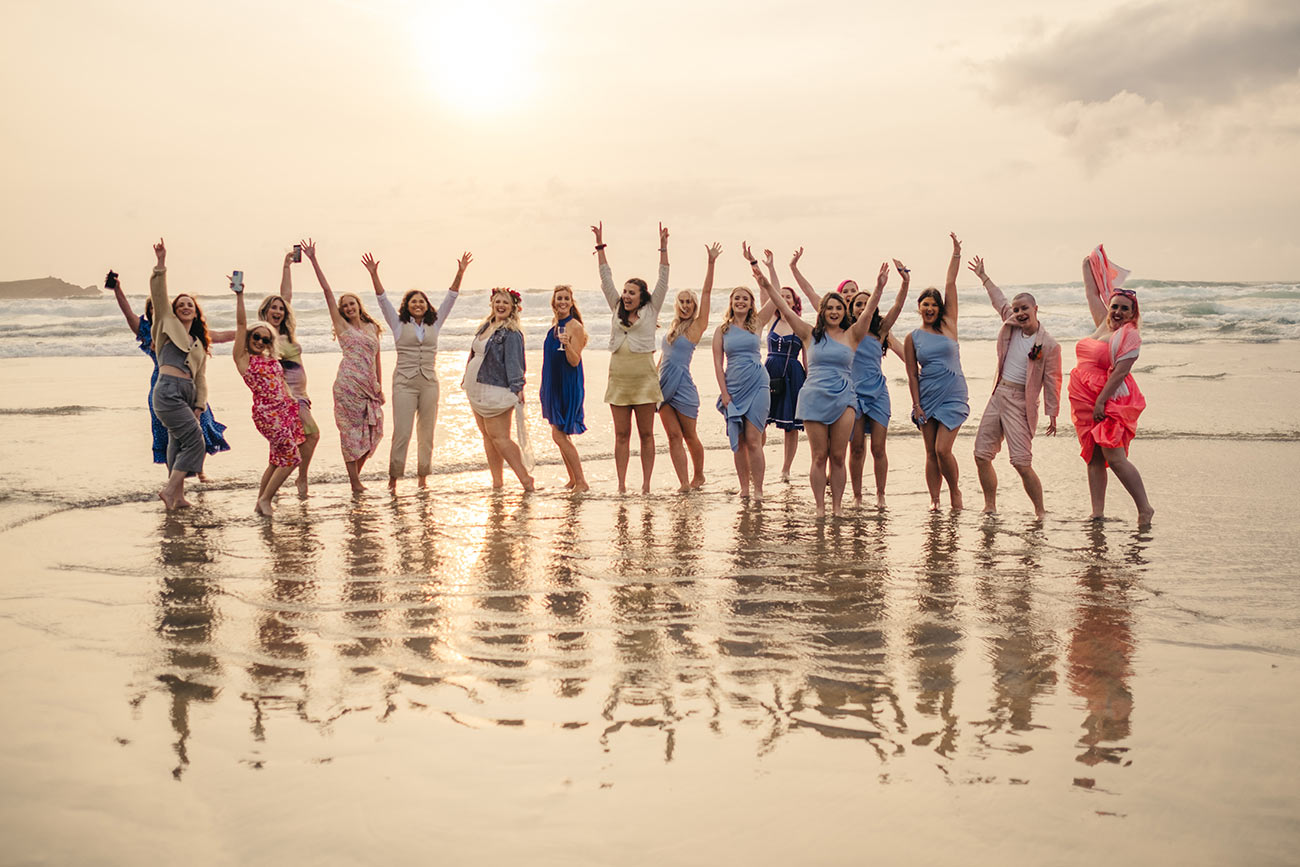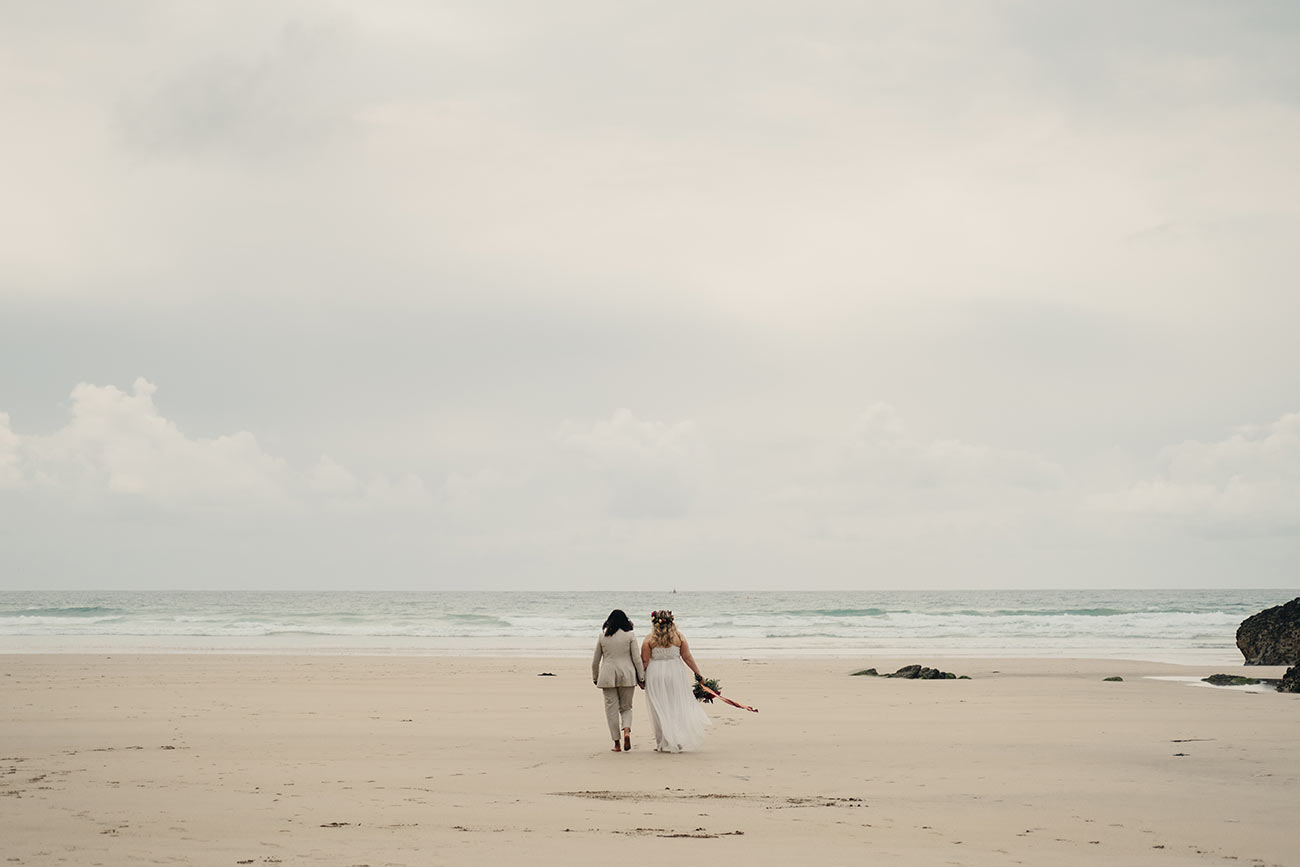 "Our wonderful grandparents had a great time being 'winched' down and then back up the cliff. I'm not sure 'winched' is quite the right word as we didn't see it, but my grandma has been entertaining her retirement village friends with the tale ever since!" laughs Christie.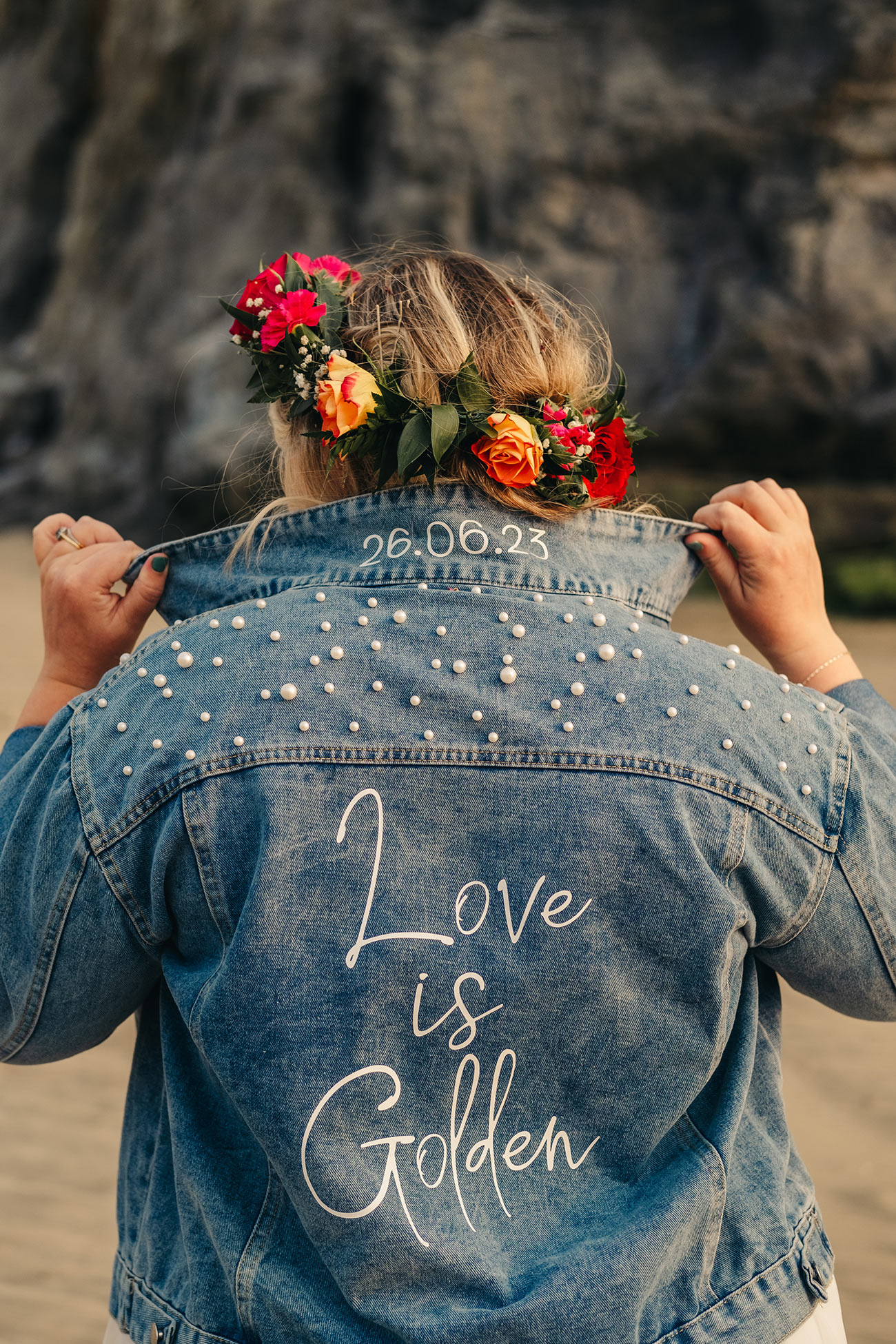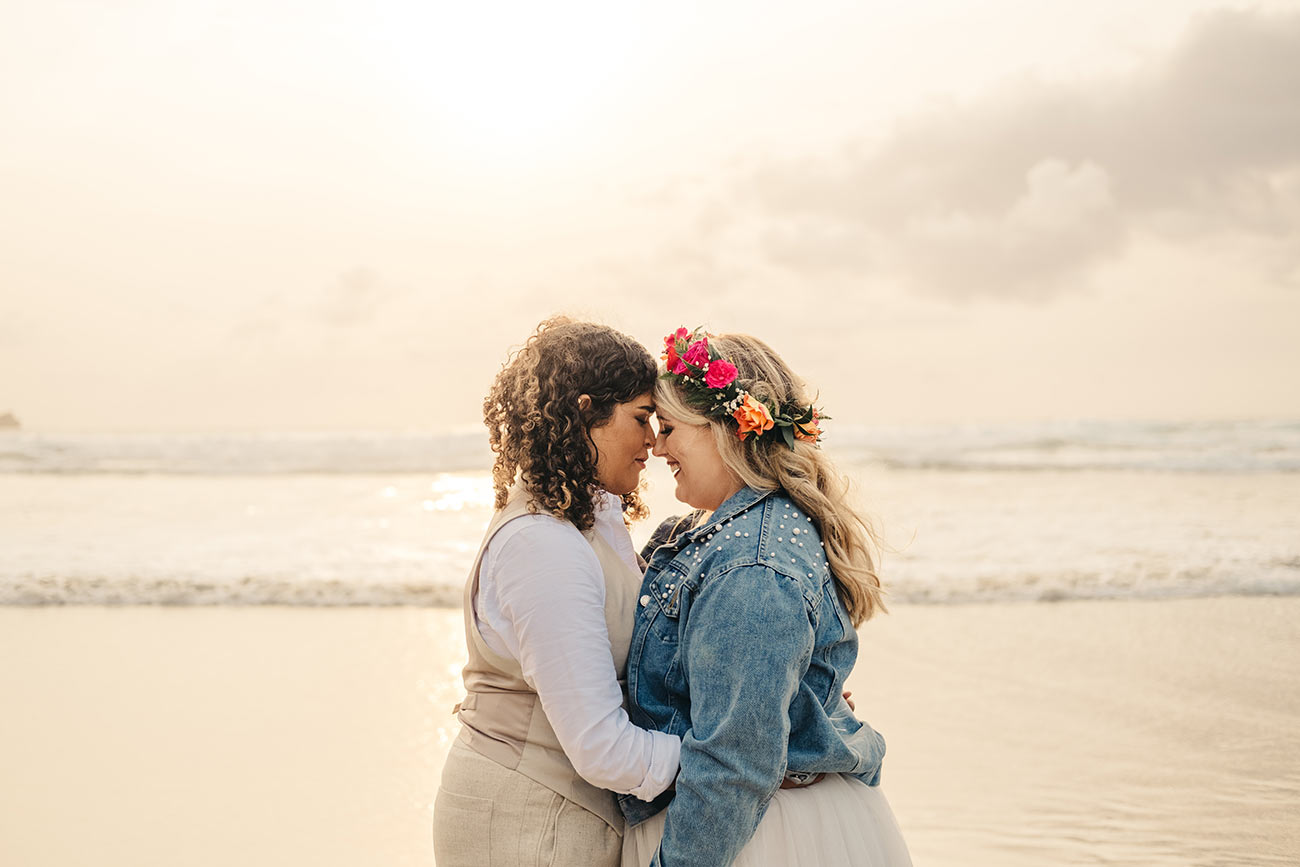 Looking back on their love-filled day, Christie advises: "Don't be led by other people's expectations. We said all along we didn't want a circus so didn't have a lot of aspects that might be considered traditional, which may have raised eyebrows. It was perfect and our guests really enjoyed the more relaxed vibe."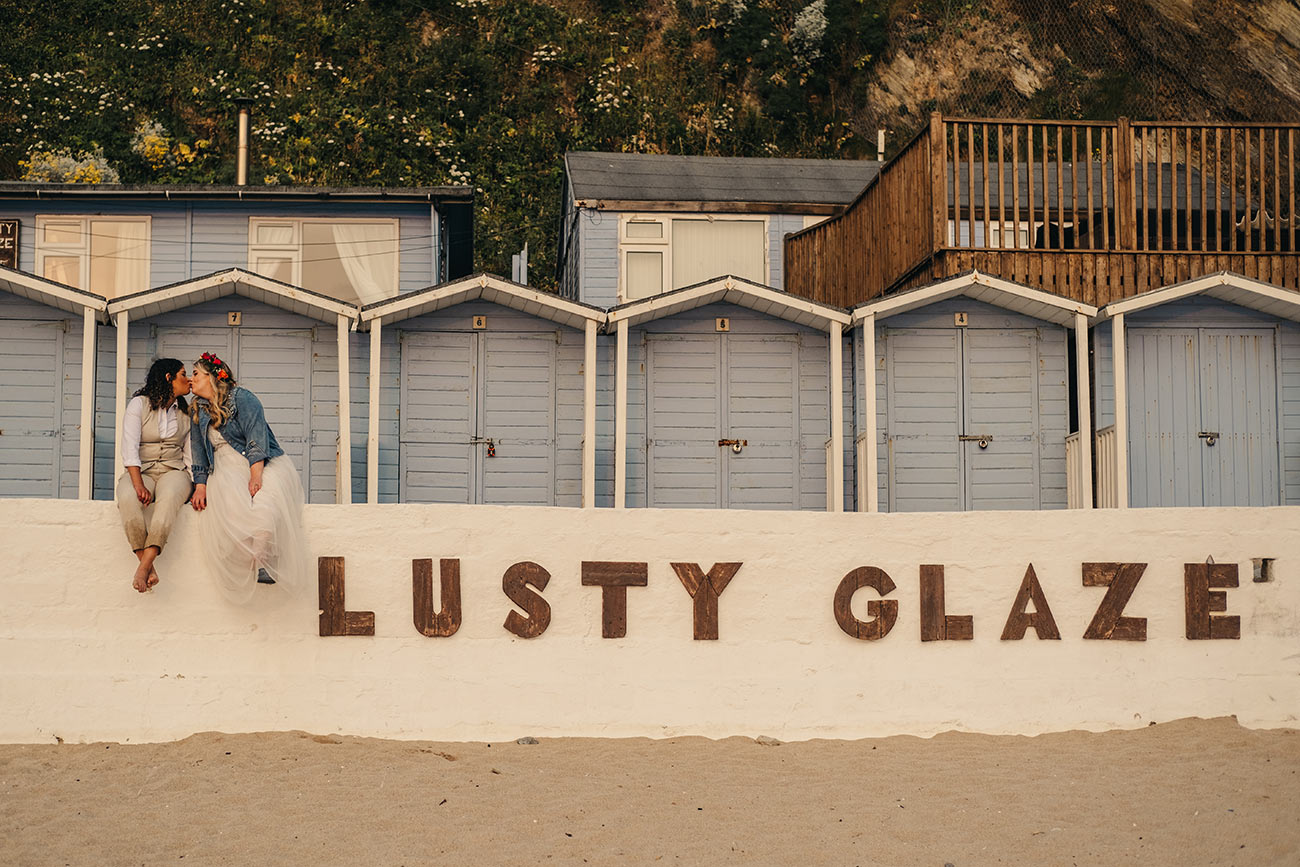 Photography Verity Westcott veritywestcott.com
Venue Lusty Glaze lustyglaze.co.uk
Dress Coast coastfashion.com
Suit Reiss reiss.com
Make-up Emily Virtue emilysbeautystudio.net
Hair Sophie Meggitt
Flowers Blossom & Kelp blossomandkelp.co.uk
Stationery Mail Sprouts Card Co instagram.com/mailsprouts.card.co
Videography Tom Maurice
Wed

Directory

All you need from the finest wedding suppliers in Cornwall and Devon