---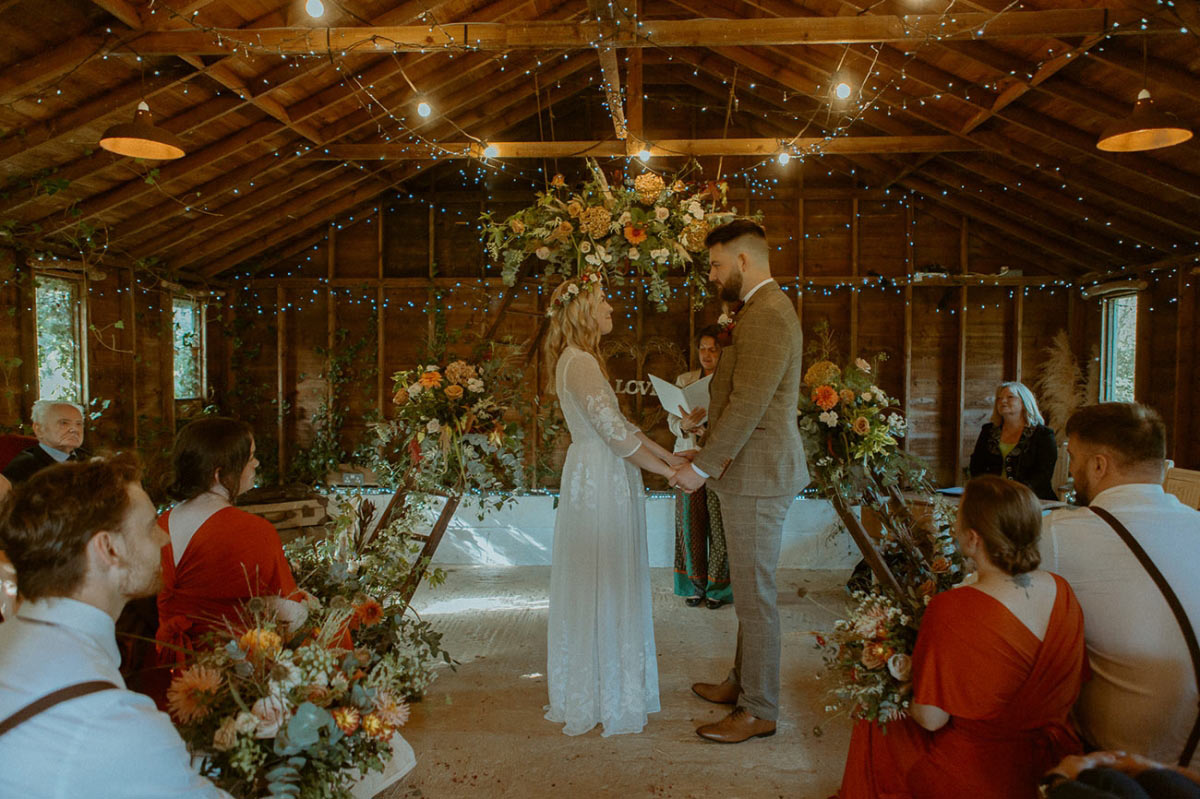 Wedding at The Cowshed at Freathy Farmhouse, Cornwall
Someone Like You
---
Cara and Kieran's autumnal wedding at The Cow Shed at Freathy Farmhouse
---
Although Cara and Kieran attended the same school and Kieran confessed to having a crush on her, some years passed before Cara agreed to go on a date with him. "After a classically terrible dating history in my early twenties, I decided that I should give a kind and caring person who says nice things about me a chance – and it's the best decision I ever made!" says Cara. Kieran proposed between the Covid-19 lockdowns of 2020 in Bath's Botanical Gardens and the couple soon booked The Cow Shed at Freathy Farmhouse as the venue for their autumnal wedding.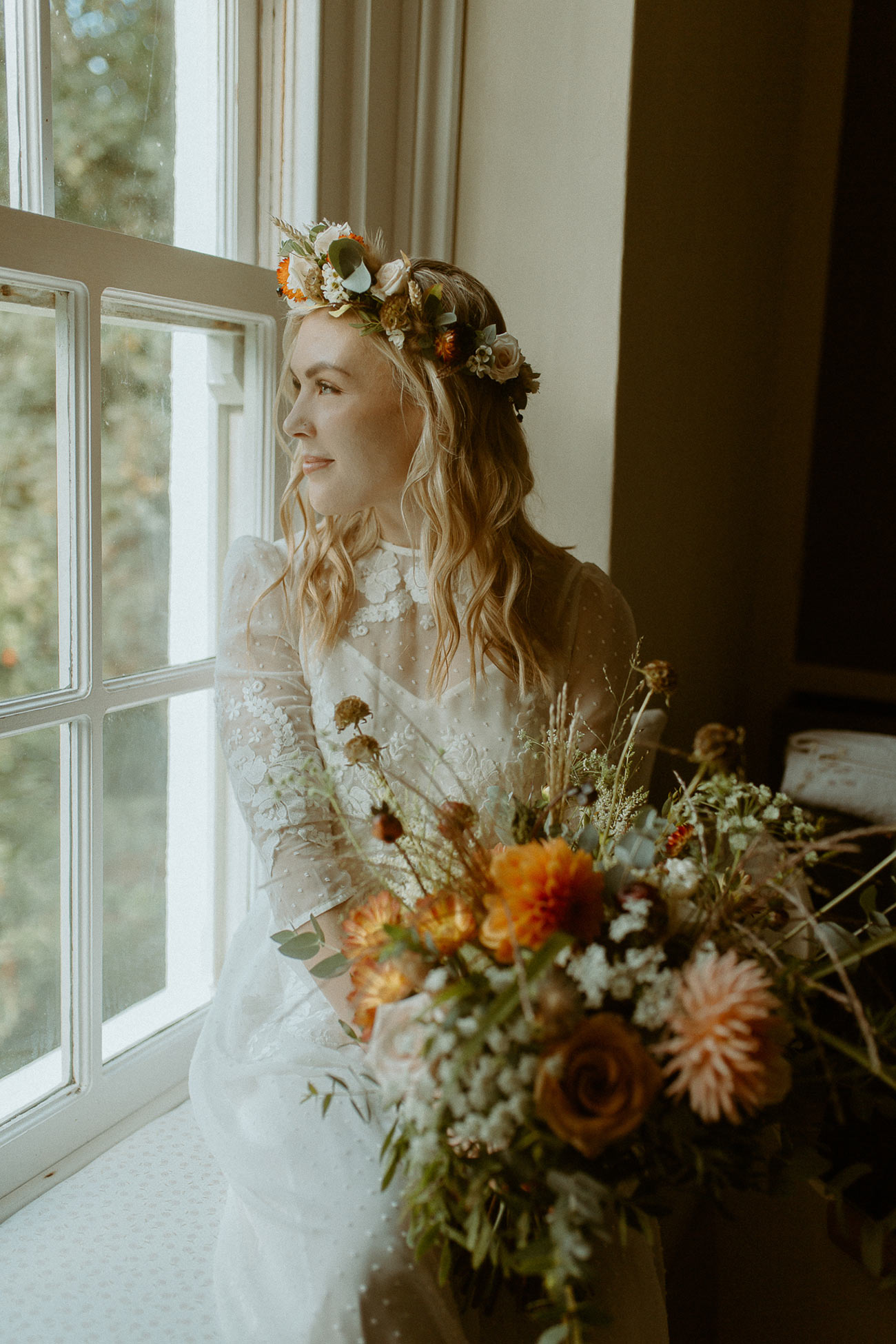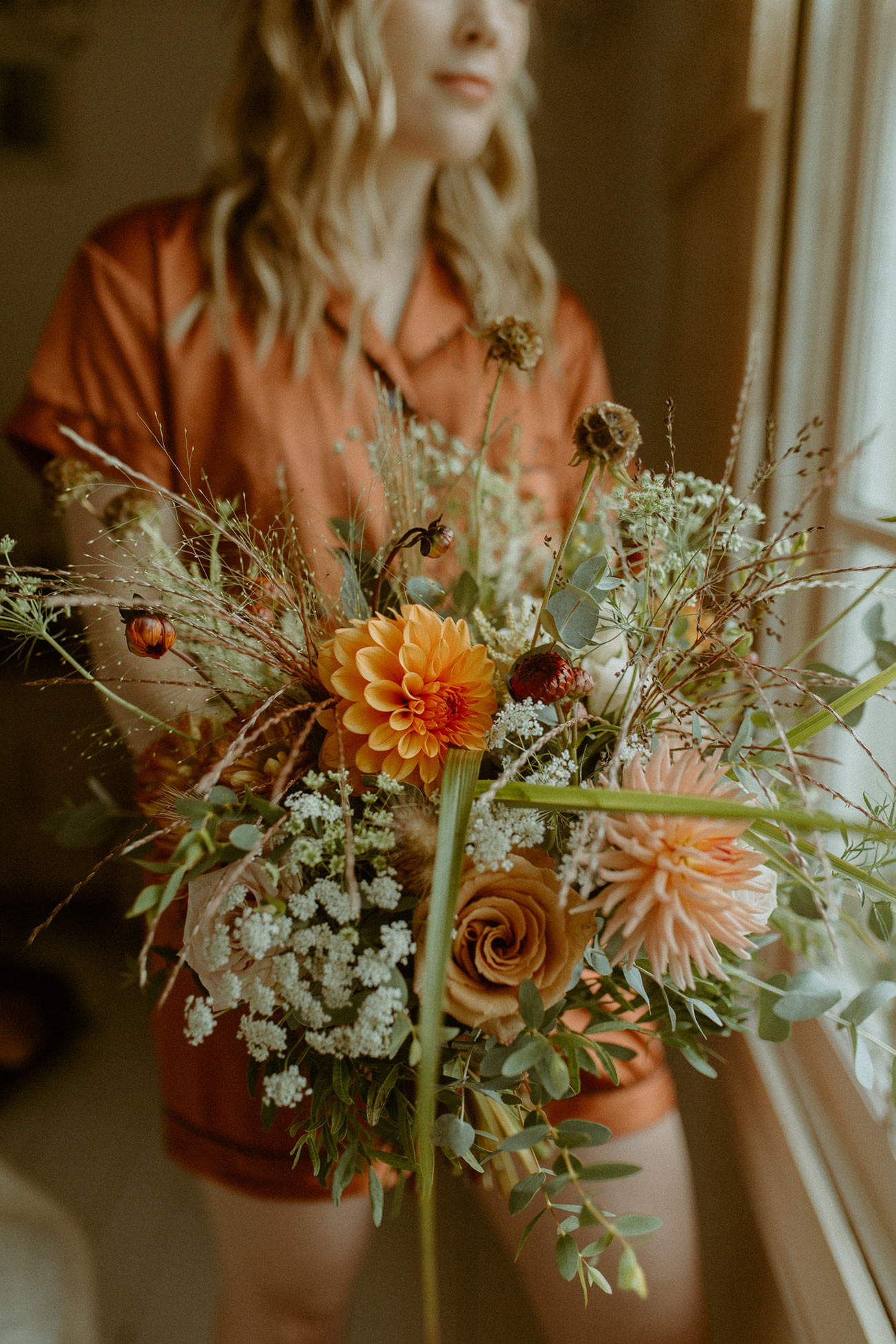 "The venue was stunning: very natural, rustic and earthy," says Cara. "It reminded me of a fairytale with rose bushes climbing up the wall of the house, ivy weaving its way through the barn and the owner Sarah's trove of dainty china cups and vintage décor."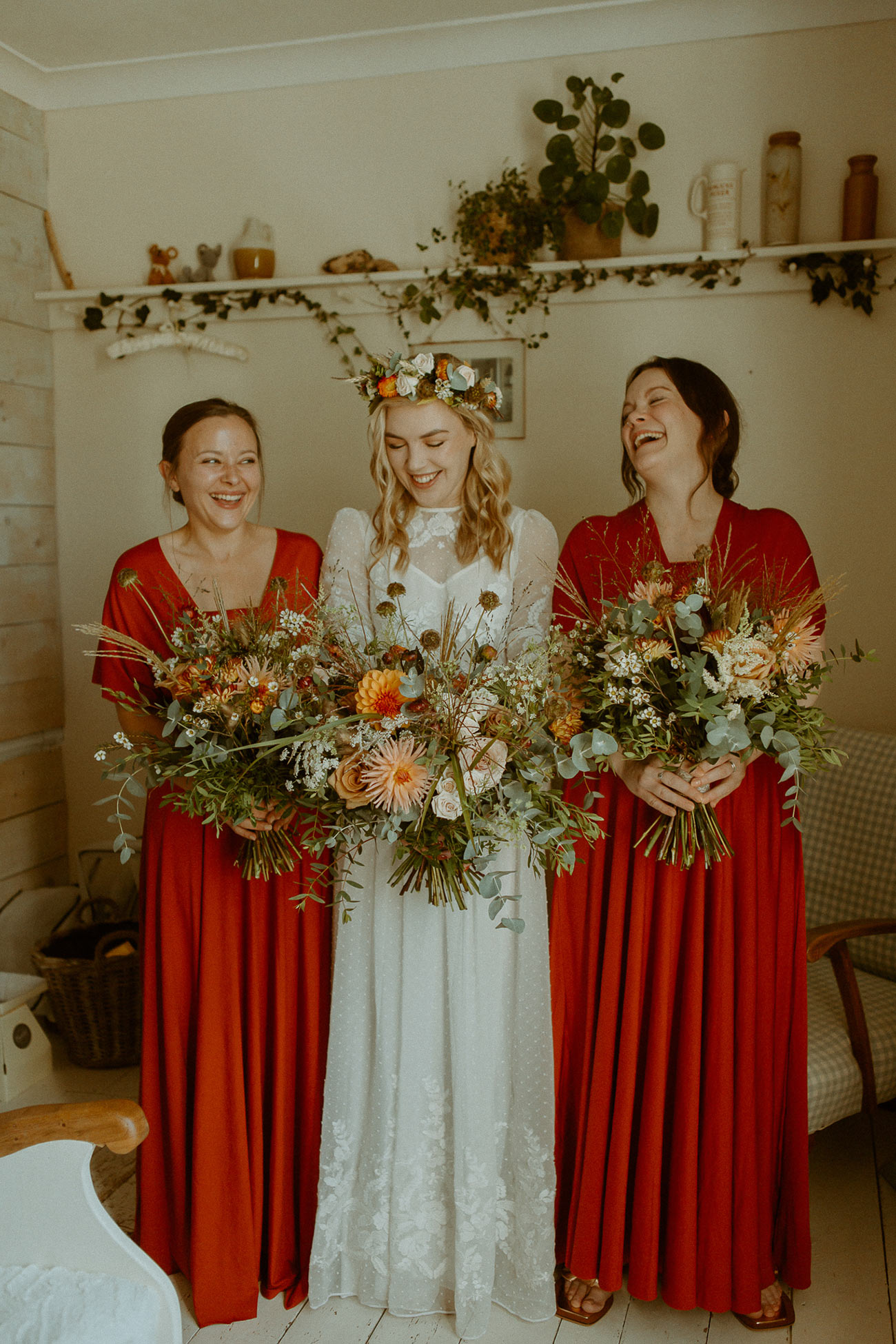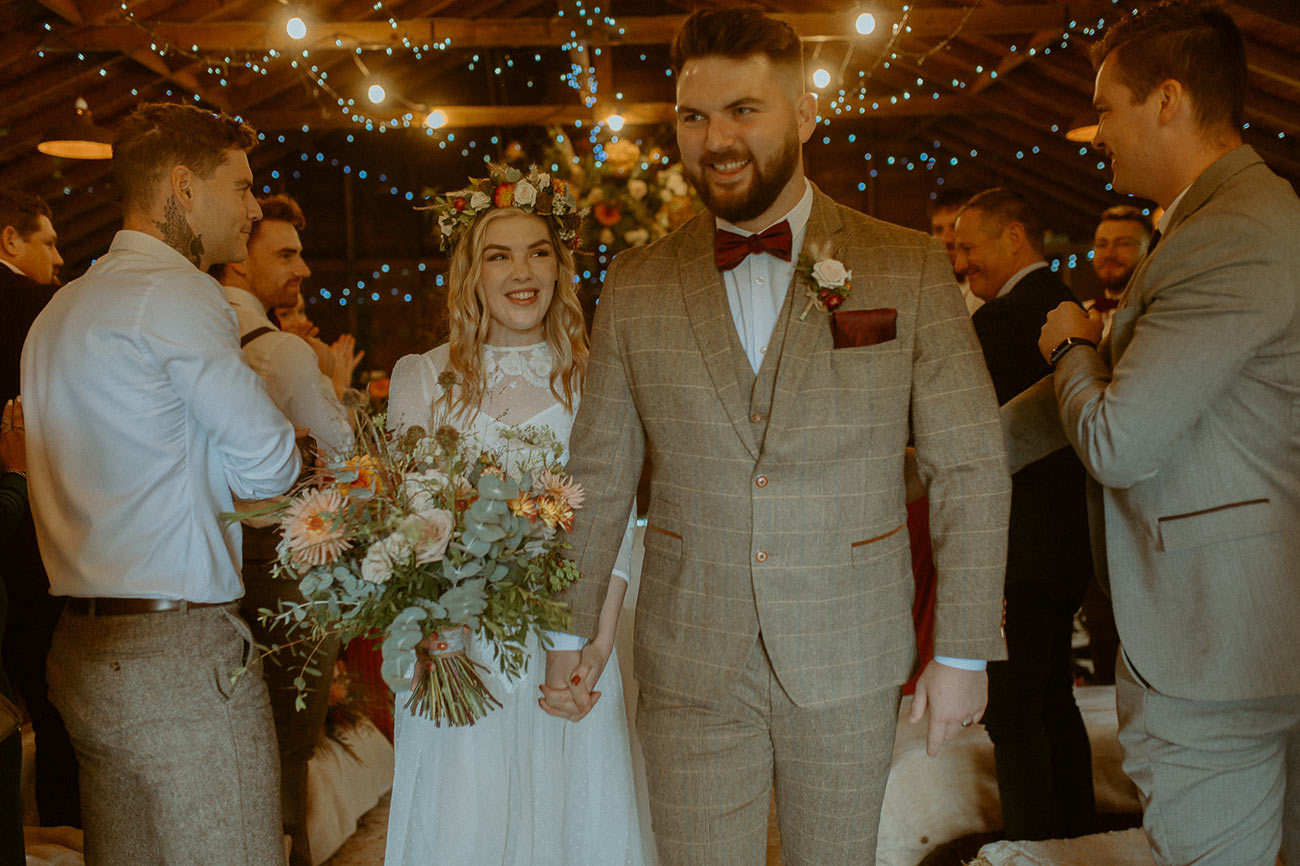 Choosing to tie their colour scheme in with the season, their wedding had a "dark and moody" vibe, with autumnal colours of "rust, oxblood and toffee with accents of peach". The hues were carried vividly in the flowers, from the striking floral arch and bouquets to Cara's crown.
"To add a touch of personality and quirkiness, we included dinosaur details throughout, as Kieran's obsessed with them," she says. "We spray-painted toy dinosaurs gold to decorate the tables, and our guests took them away as favours. We also had dinosaur masks for spoof wedding photos, and our guests used them in our DIY photo booth."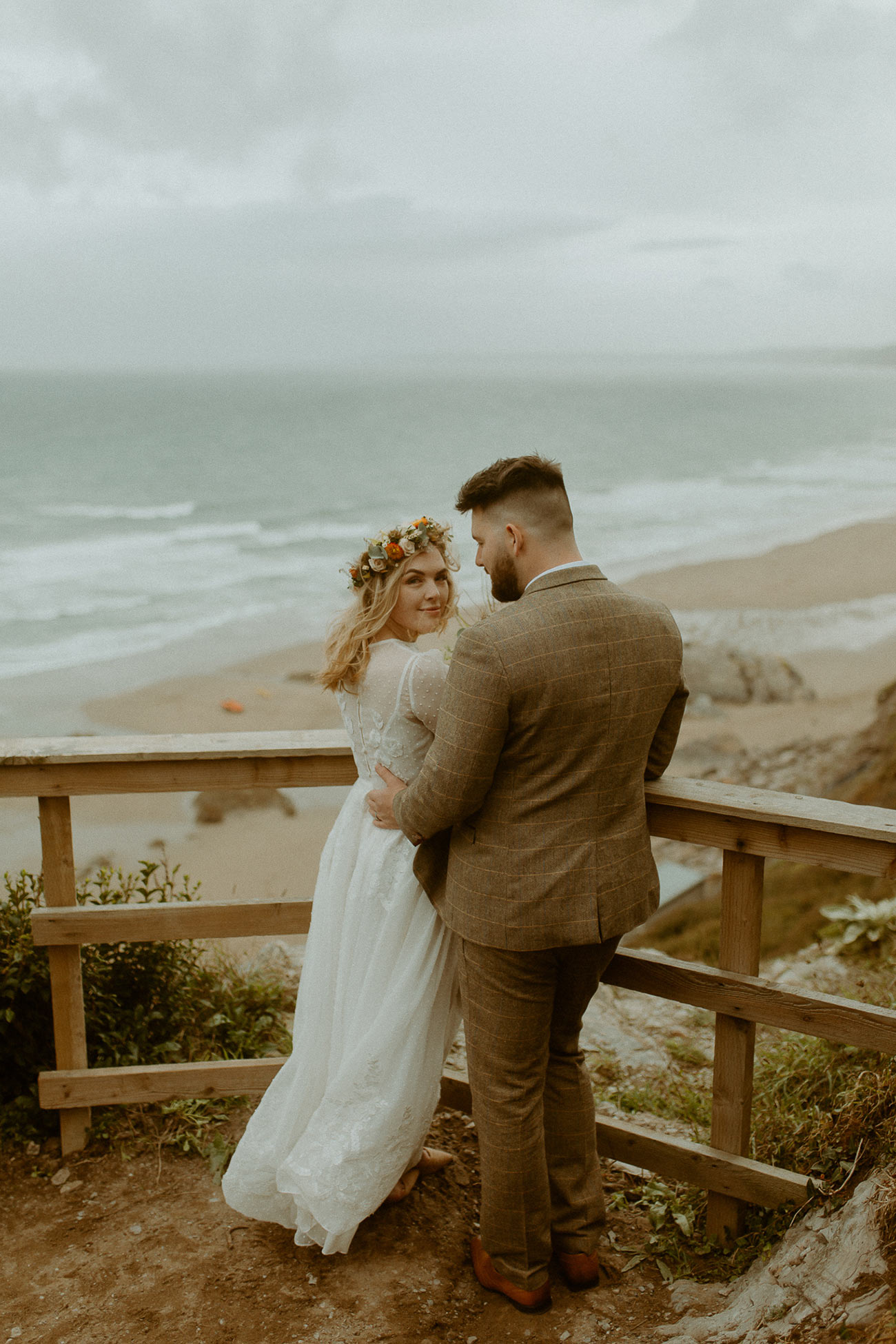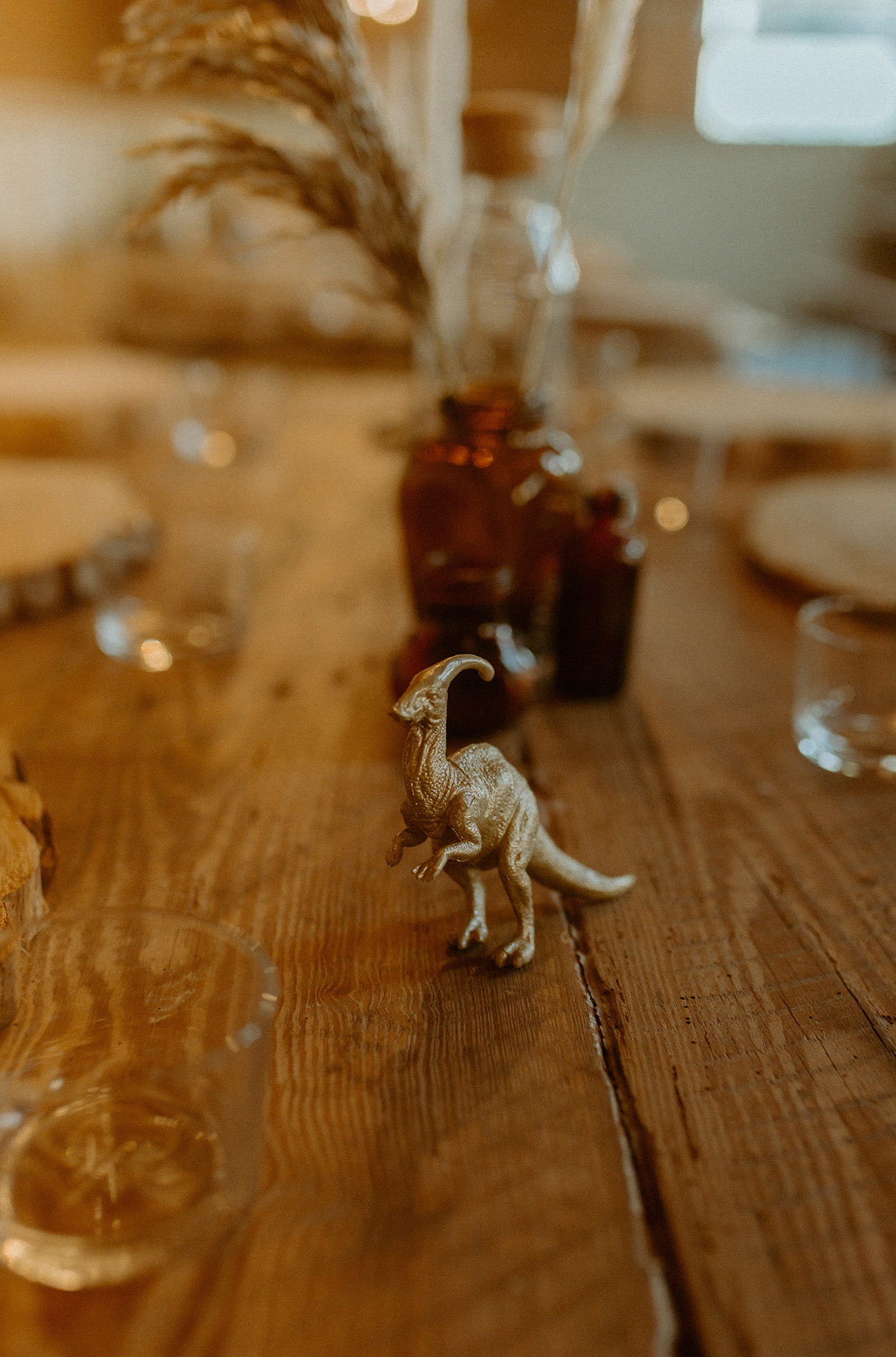 Their ceremony was dotted with poignant moments. "I had a rose quartz ring remade from one my mum, who's no longer with us, gave me when I was 18," she says. "My uncle walked me down the aisle to my mum's favourite piece of classical music, Gabriel's Oboe, which we also played at her funeral. I'd kept this detail a secret so it was a surprise for my family and it felt like she was still part of the day. Kieran was crying as I walked down the aisle, which made me cry."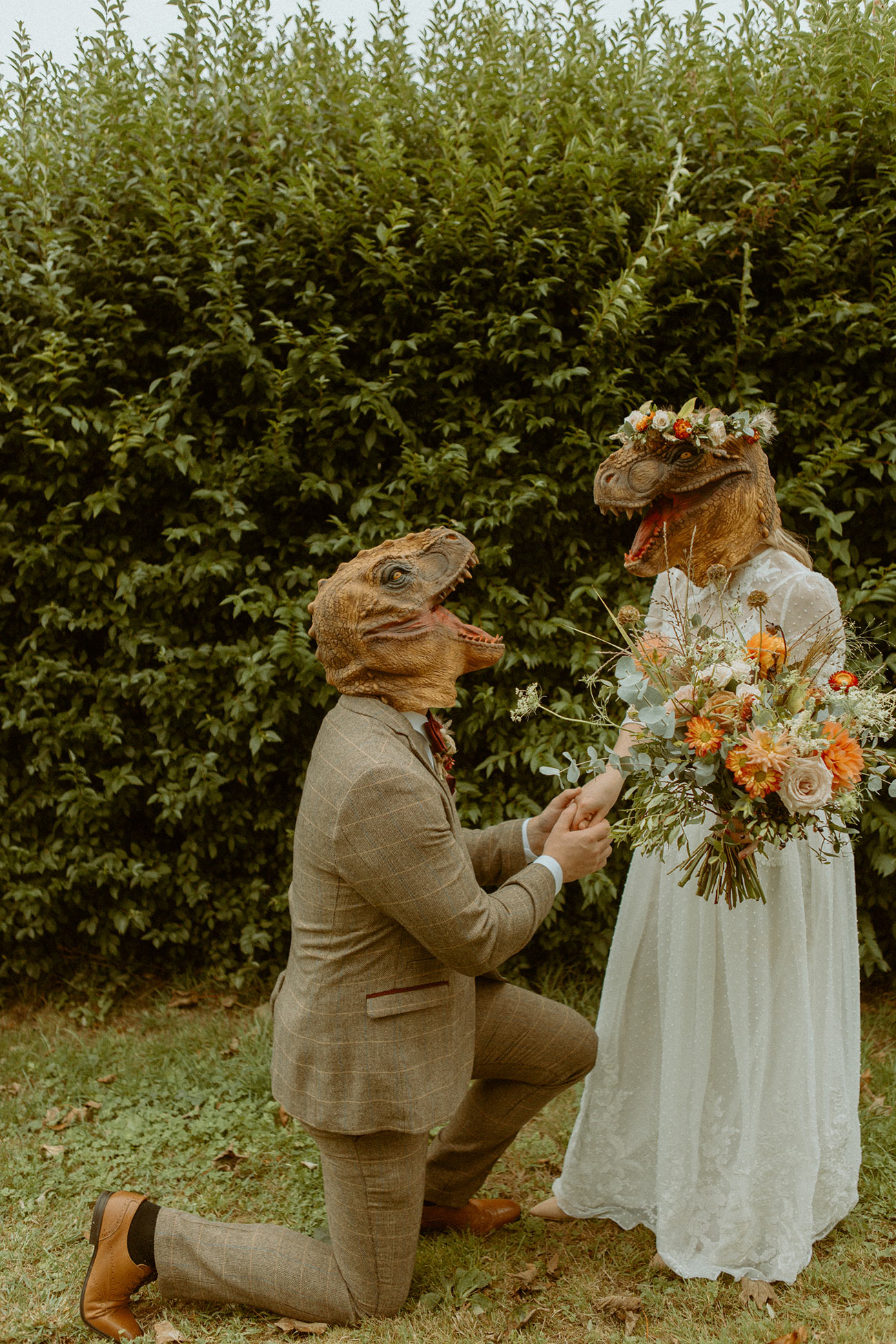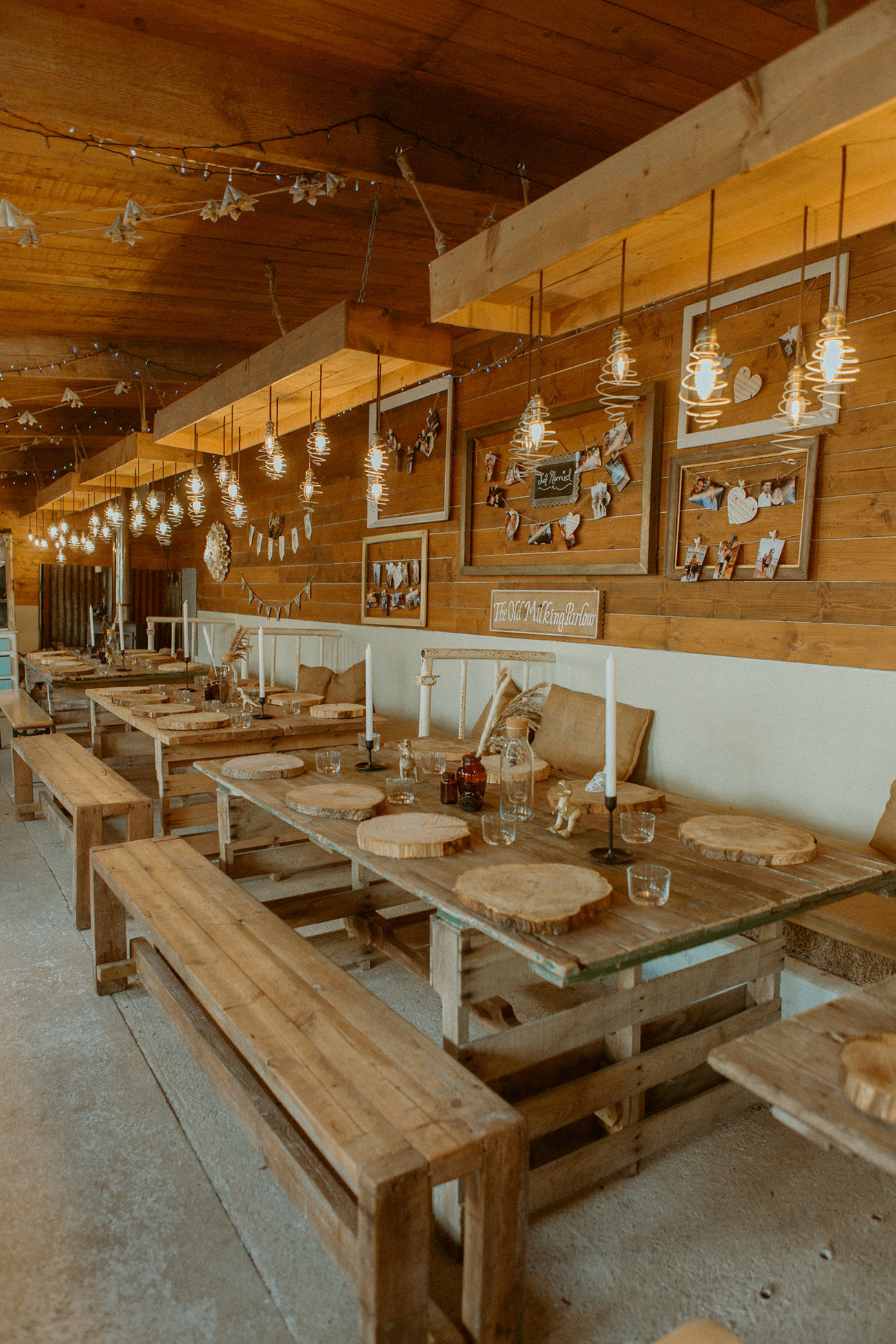 After the ceremony, which included a raunchier-than-expected reading – "I sent our friend the wrong version by mistake! We thought he'd gone off-piste to add humour and he thought we'd stitched him up!" – the newlyweds and their guests enjoyed cider, street food and a semi-naked cake decorated in figs, thistles and dried oranges. "We wanted something informal to eat, so we had two food trucks: Southern fried chicken dirty fries with katsu curry sauce, and a hog roast," says Cara.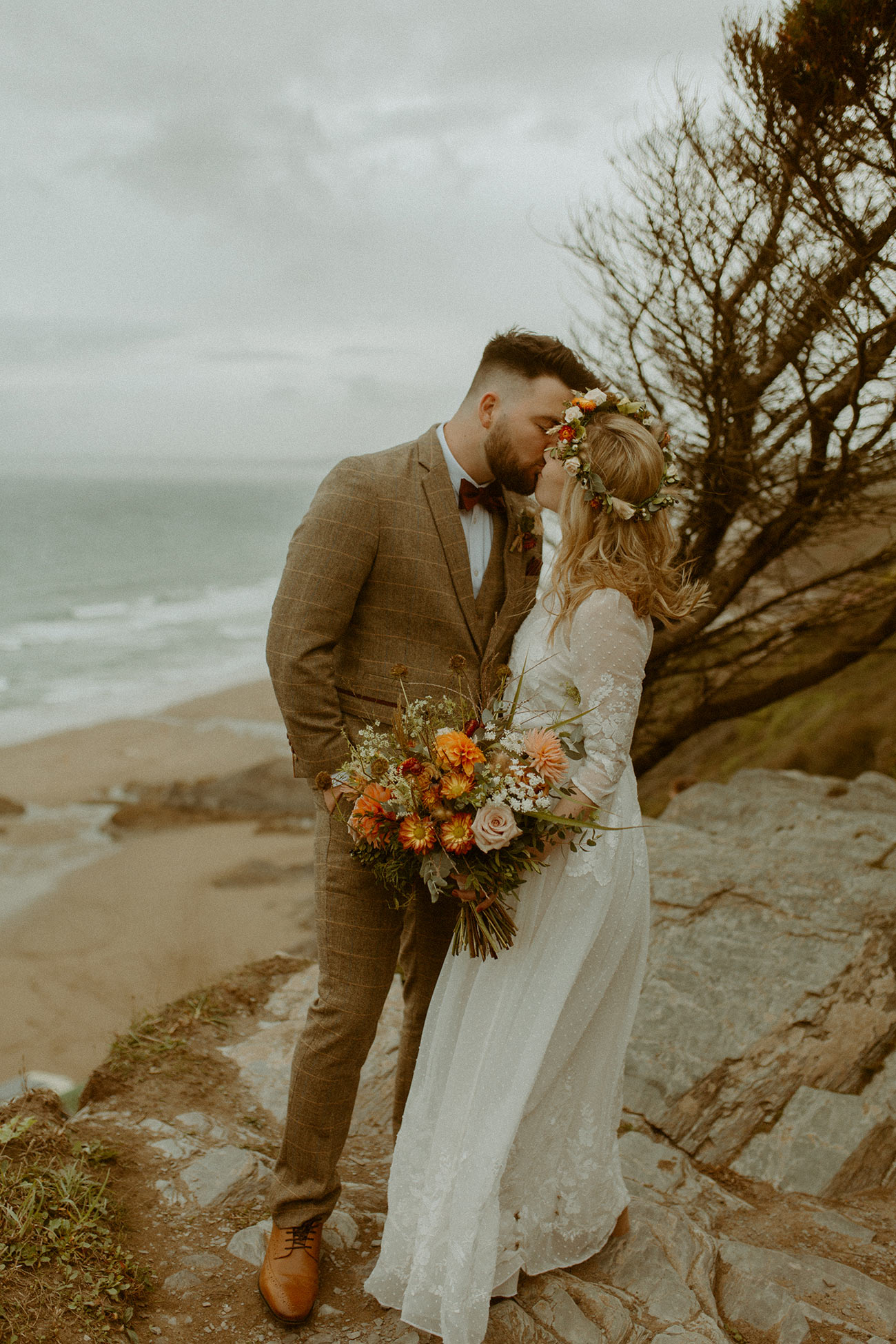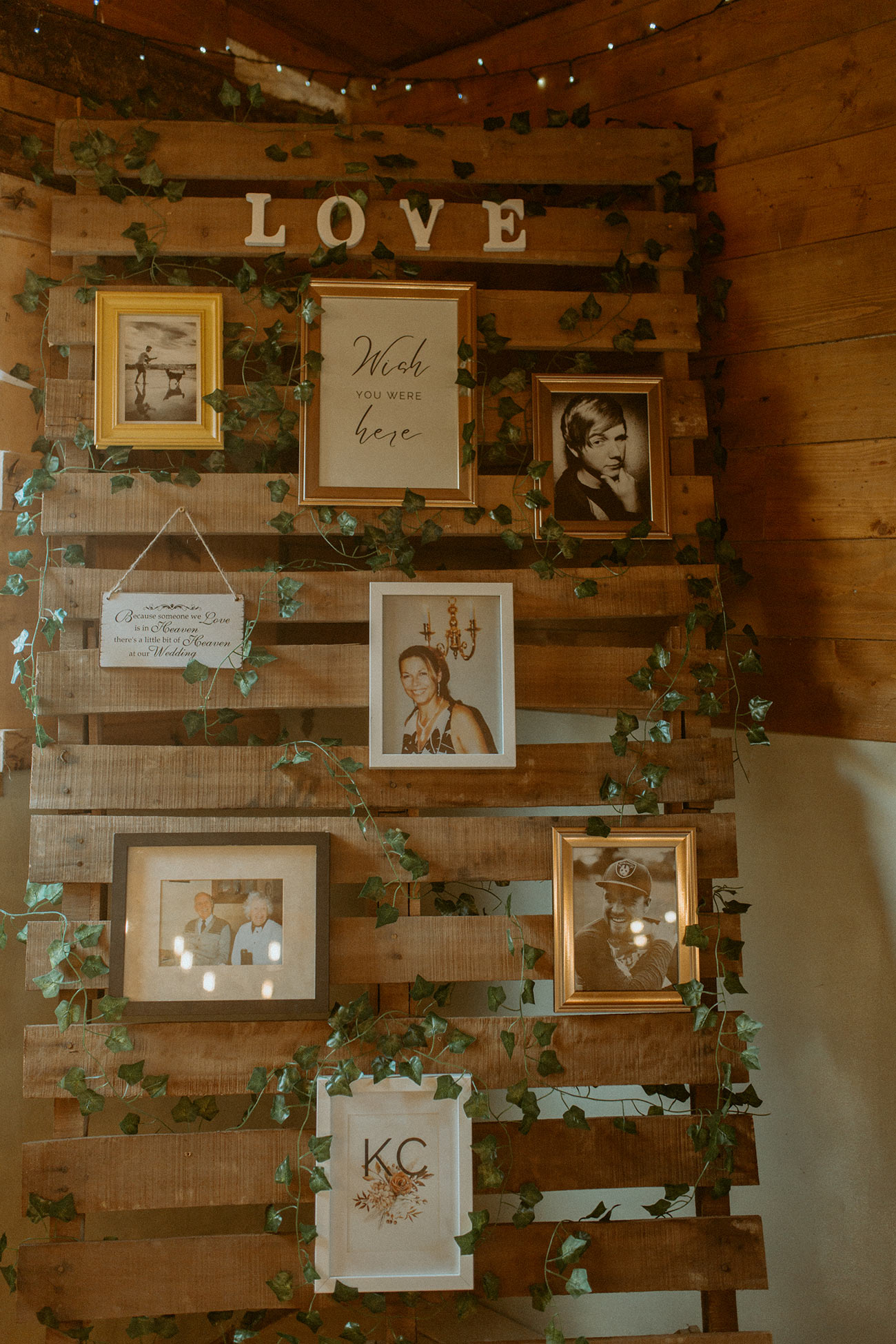 As dusk fell, the couple had a surprise in store with their first dance, which was choreographed to mimic one made up by Kieran to Eenie Meenie by Sean Kingston when he was at school!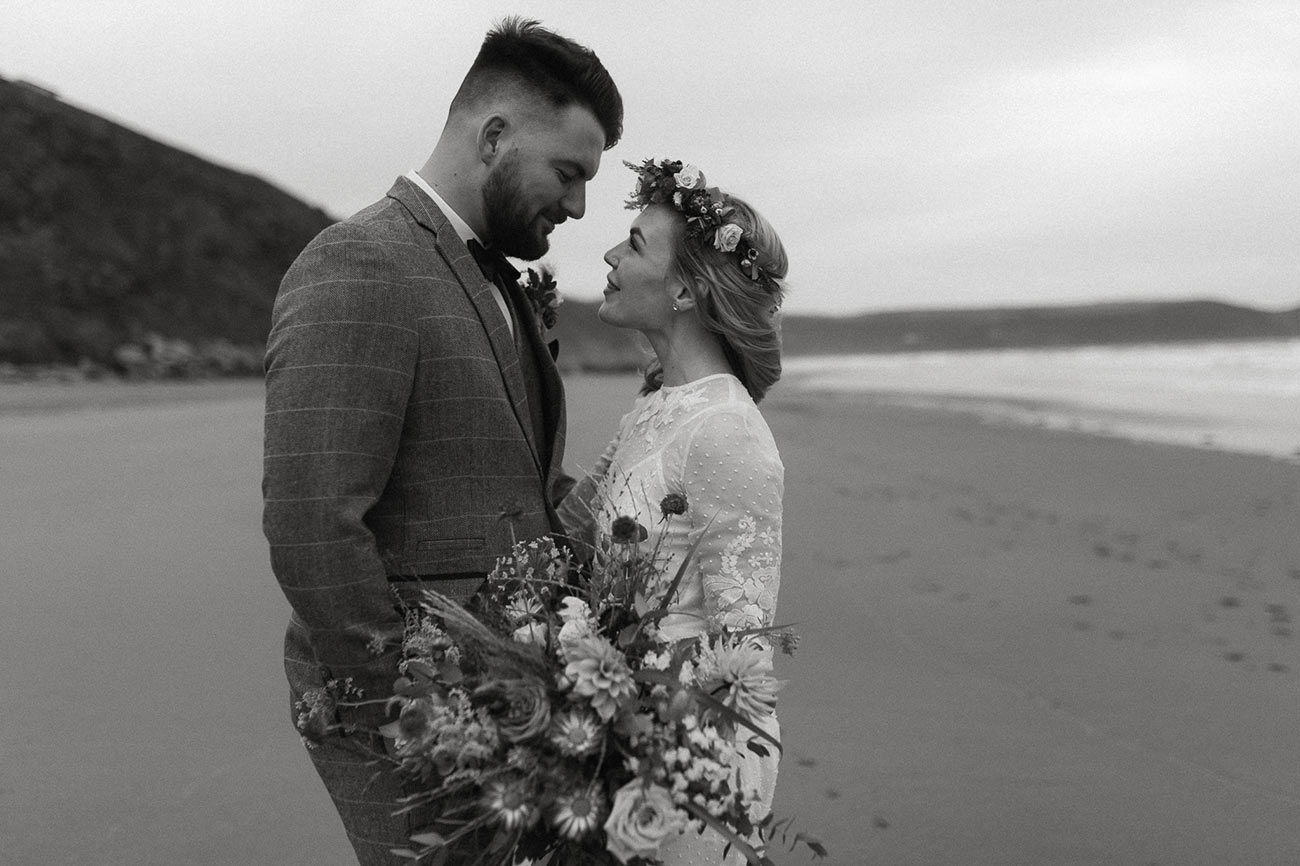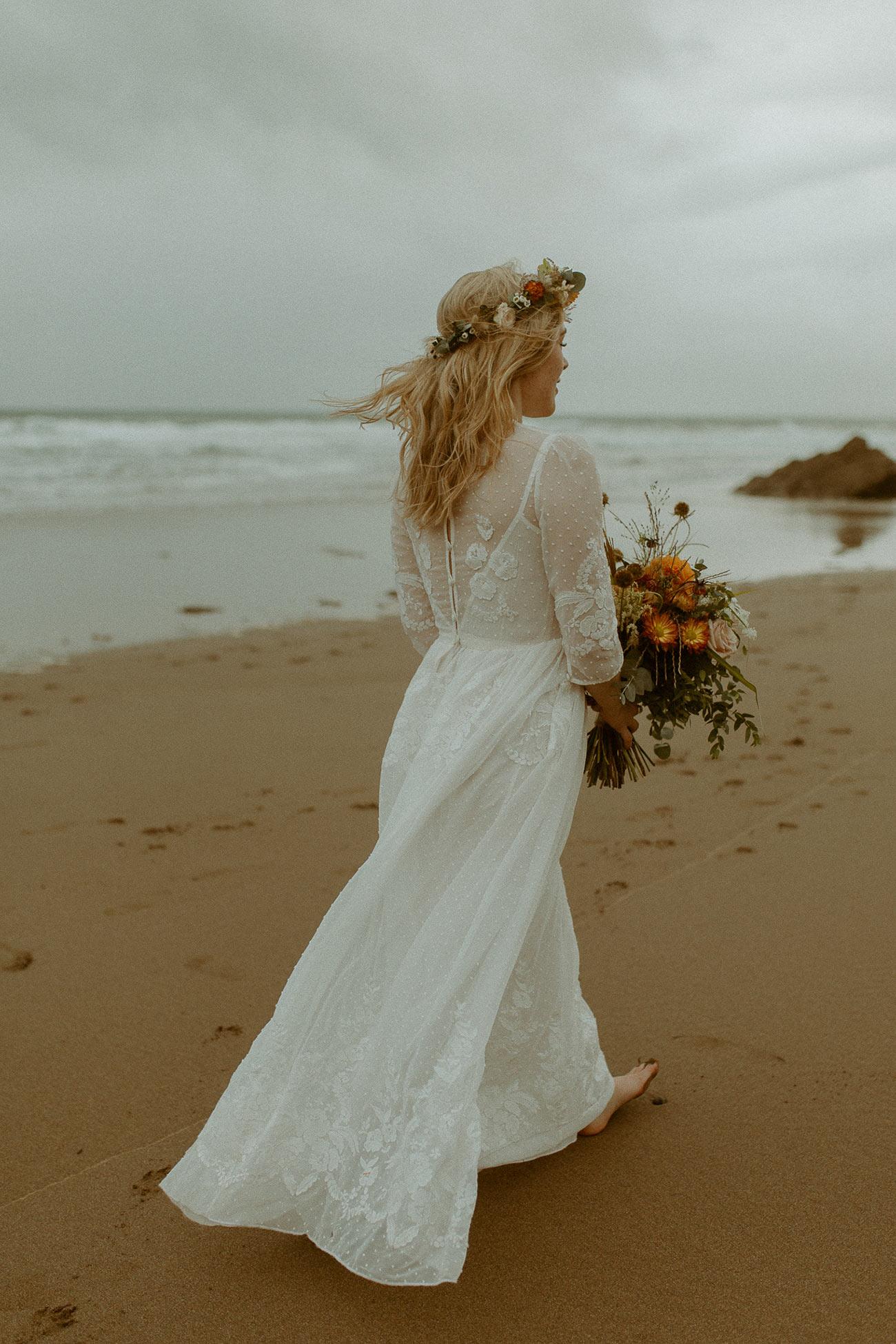 After a night of dancing and merriment, it was a just-for-two moment that led to the couple's most treasured memory. "My favourite moment was mine and Kieran's private dance after all our guests had gone to Van Morrison's Someone Like You. We just swayed and basked in the success of the day," Cara shares. "We also prepared private vows to read to each other at the end of the day as we were a bit shy about sharing our deeper feelings in front of an audience."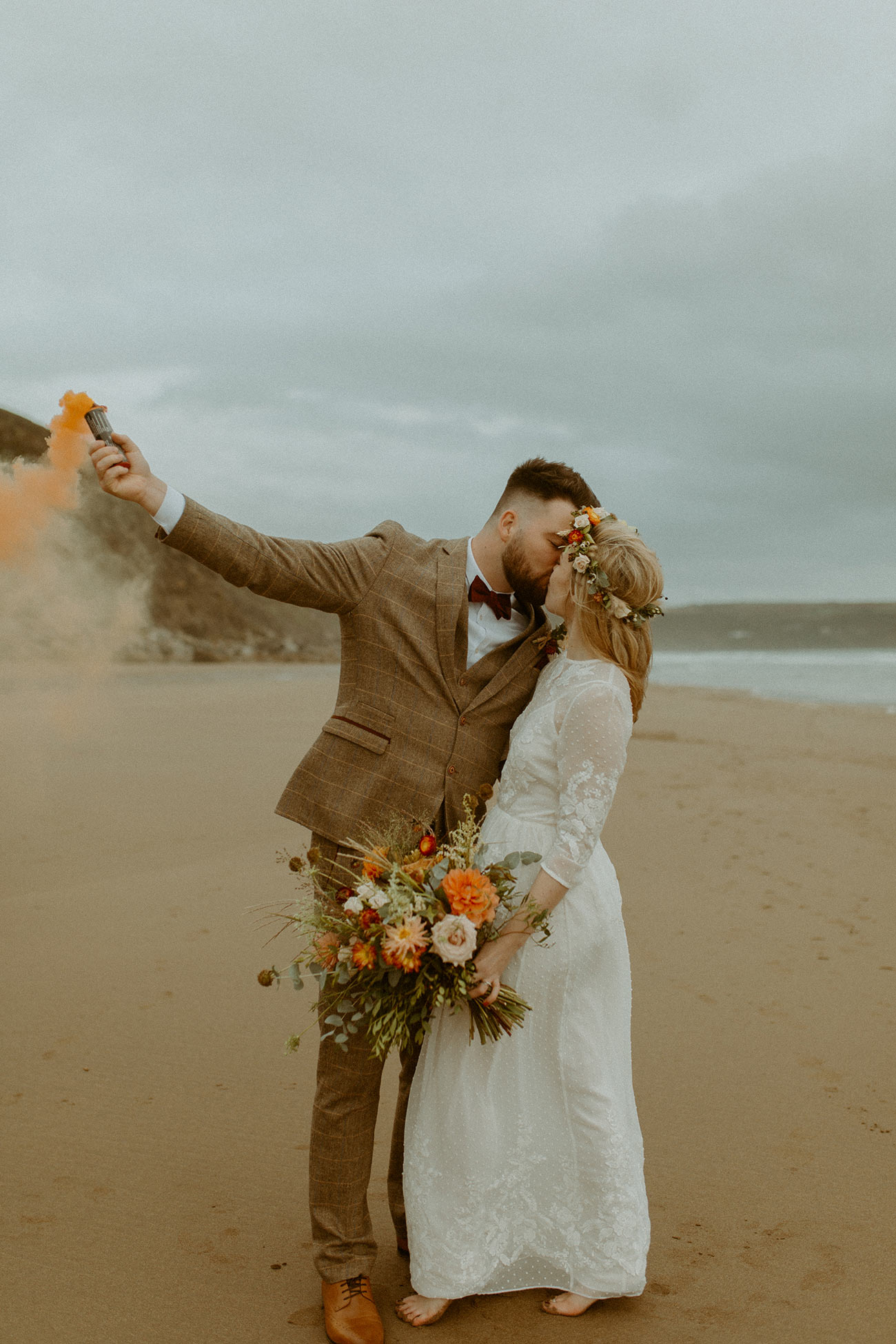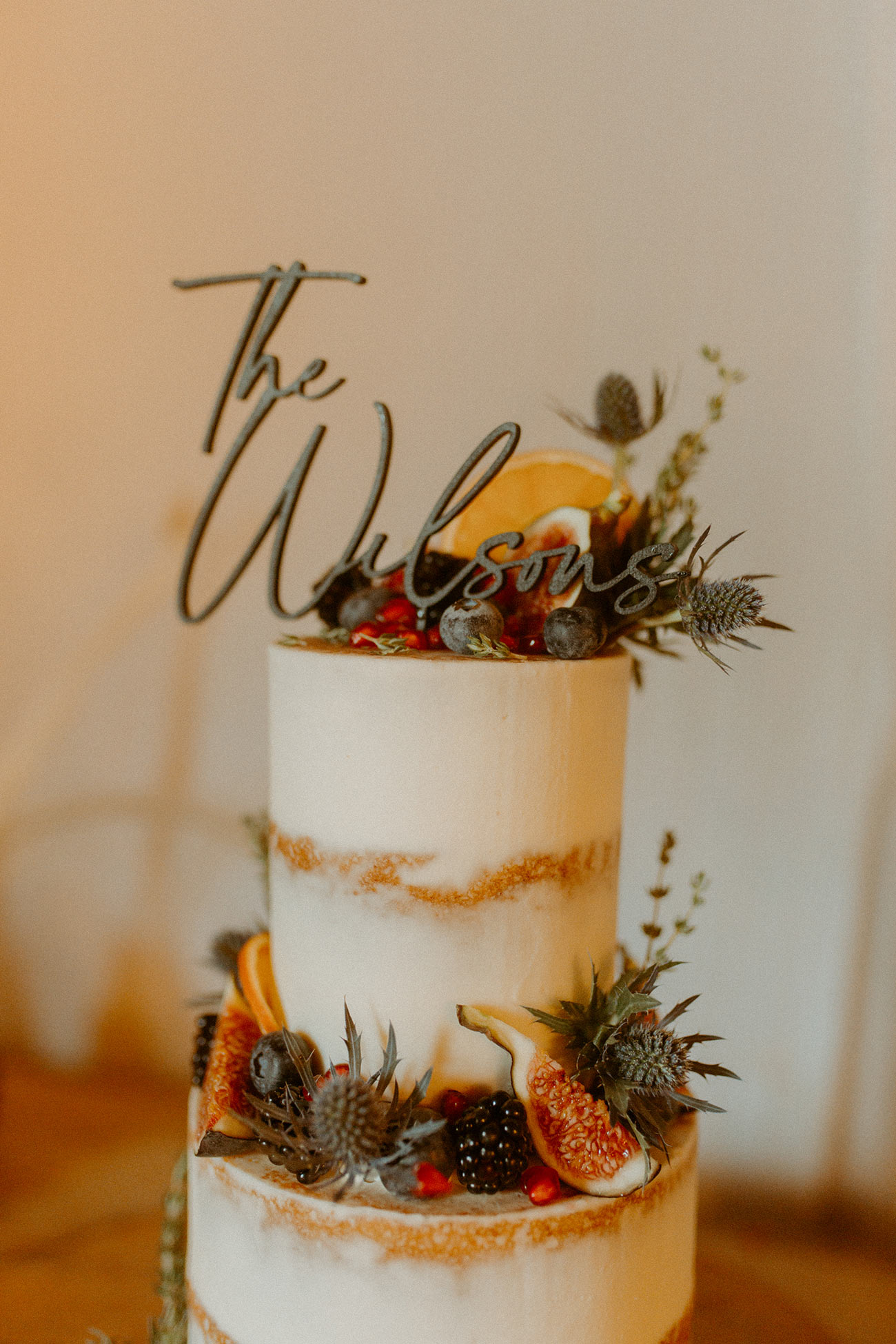 Cara's advice is a balance between the emotional and the practical. "It's so hard to plan an event that involves so many people but try to do what is right for you two," she recommends. "Also, washing-up liquid gets katsu curry sauce out of a white wedding dress!"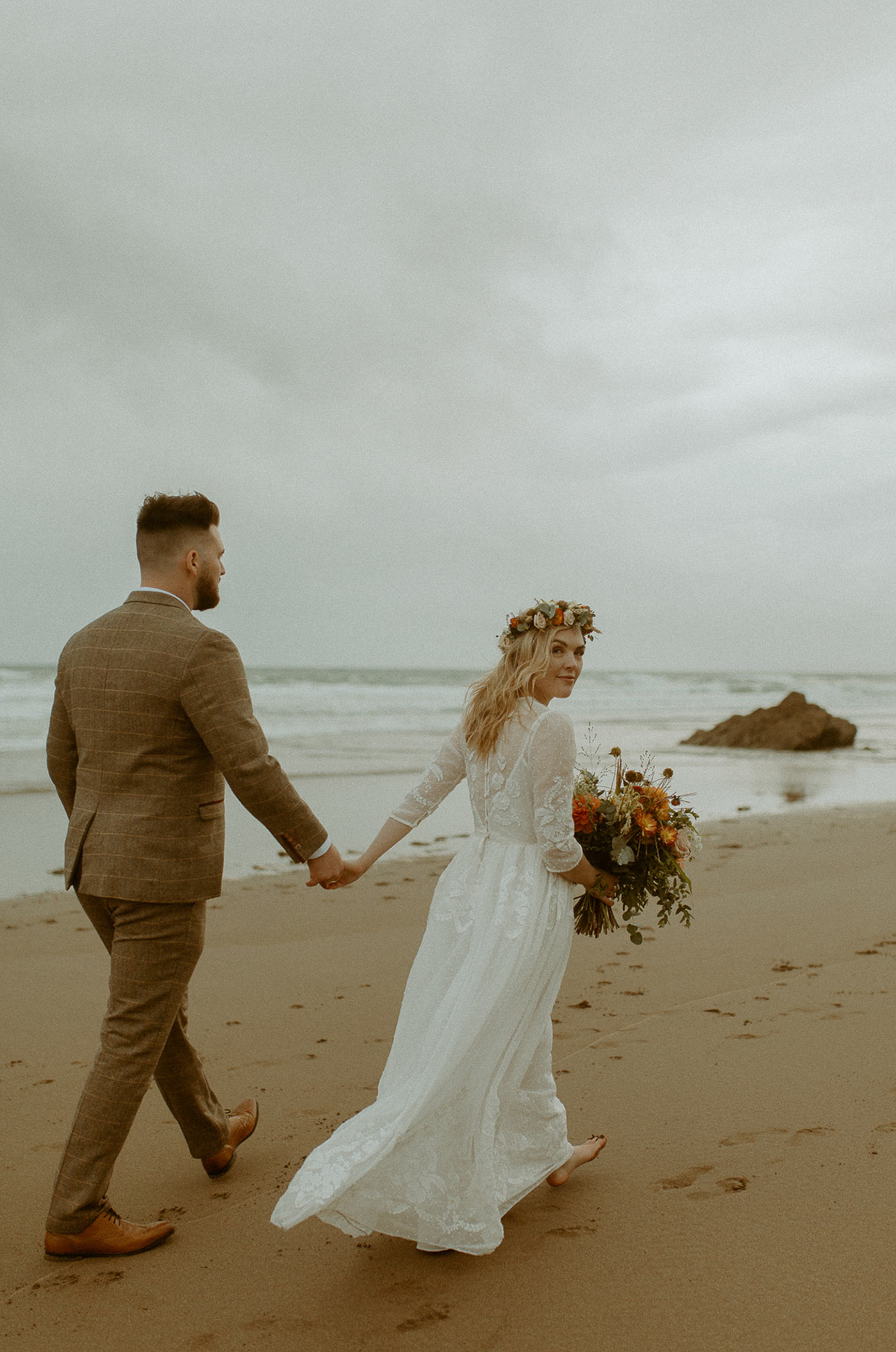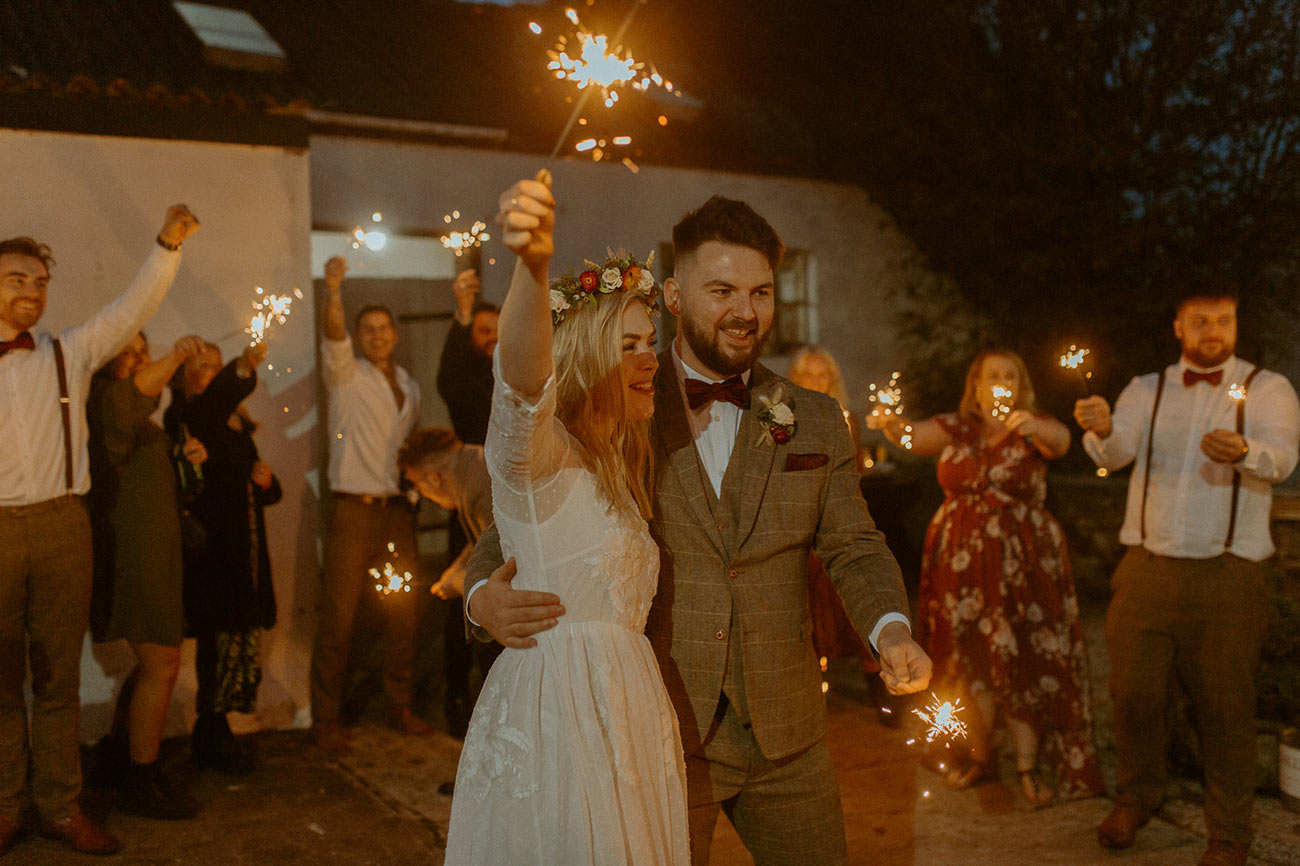 Photography Paige Grace Photography paigegracephotography.co.uk
Venue The Cow Shed at Freathy Farmhouse thecowshedweddings.co.uk
Dress Etsy etsy.com
Earrings Rebecca Furze rebeccafurzejewellery.com
Bridesmaids' dresses Infinity Dress infinitydress.com
Suit Suit Direct suitdirect.co.uk
Hair Murphy Hubbard
Make-up Claudia Hughes
Catering Double Edge Snacks instagram.com/double_edge_snacks_
Flowers Escential Blooms escentialblooms.co.uk
Cake Yummy Cakes Liskeard instagram.com/yummycakesliskeard
Stationery Getting Married gettingmarried.co.uk
Entertainment Mike from Ocean City DJs oceancitydjs.co.uk
Wed

Directory

All you need from the finest wedding suppliers in Cornwall and Devon