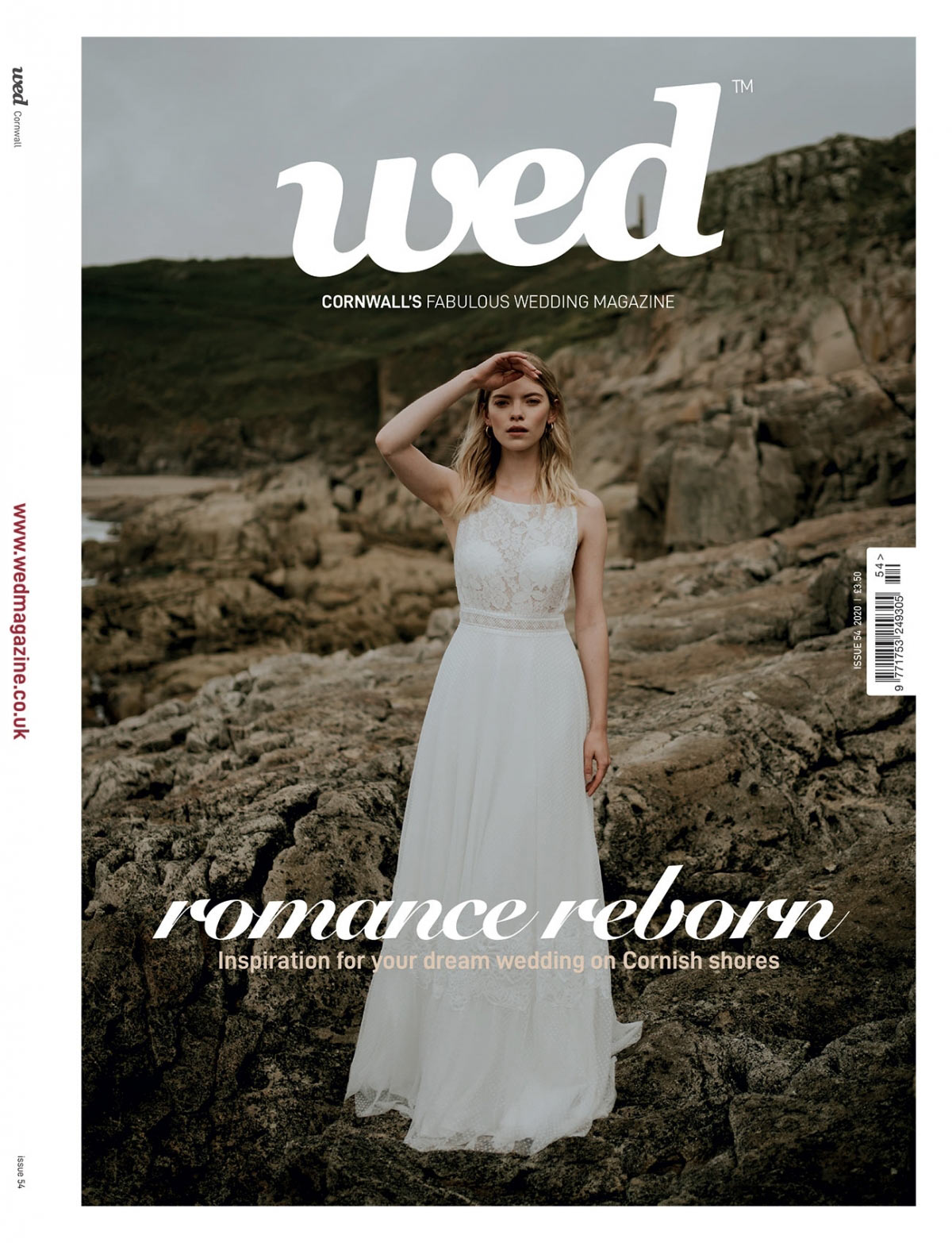 Pre-order the new Cornwall issue of Wed Magazine!
Article Published: Friday 11th September, 2020 - 12:04pm
---
***PRE-ORDER YOUR COPY
HERE
***
We're delighted to announce that issue 54 of Wed Magazine is out soon and is available now to pre-order. Since the last Cornwall issue, we've seen weddings come back (hooray!), albeit just for ceremonies, then extended to receptions of up to 30 people, then a little wobble when it looked like this might change again. Luckily weddings are exempt from the newest 'six people only' restrictions – but whether you're planning a gorgeously intimate wedding for the two of you, to celebrate with a hand-selected group of loved ones, or are busily organising a no-holds-barred, all-bells-and-whistles mega party for next year or beyond, we're here to help guide you through.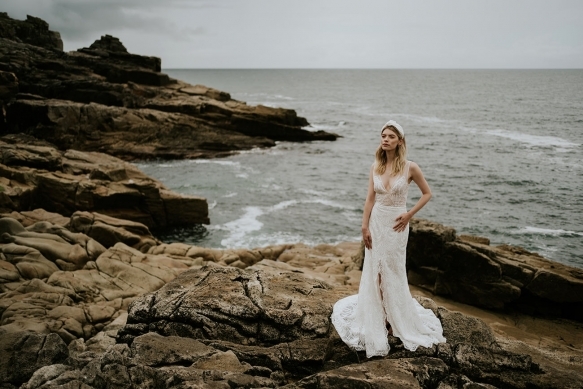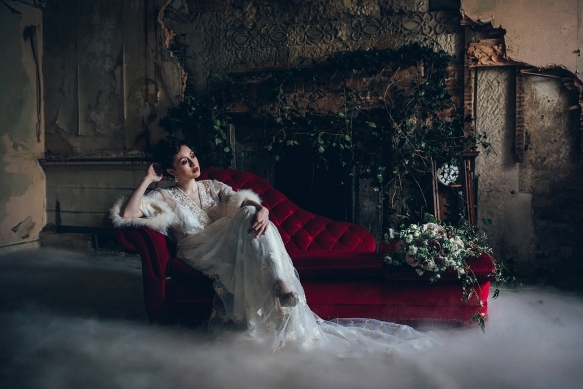 This issue is a real celebration – in no small part thanks to you, our wonderful readers, who have embraced love in a time of Covid. In 'Love wins!', we hear from couples who in the past month have got married at small ceremonies at Beacon Crag, Lower Barns and the Coastguards Lookout at Caerhays Estate, and some incredible engagements that pull out all the stops!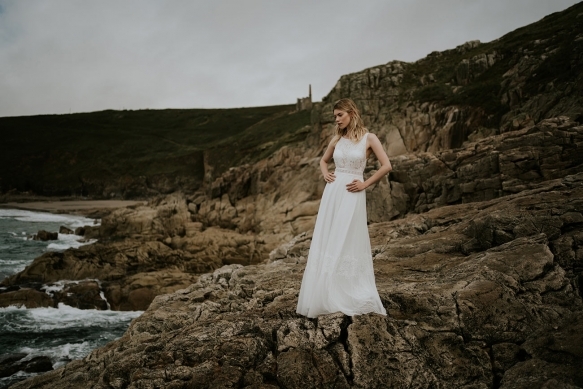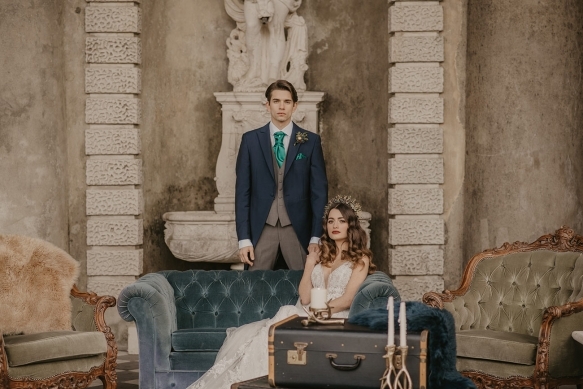 Beautiful styled shoots are also back with a vengeance, starting with our very own bridal fashion shoot, that saw the team treading carefully down the cliffs to little picturesque coves near Porthleven. There was a moment – with our gorgeous model Tamina posing elegantly on the rocks in a billowing gown, a modern headpiece nestled in her tousled hair, and the sun came out – when we all took a brief second to look around and acknowledge the wonder of a photo shoot and made a silent vow not to take it granted, almost a year since our last shoot!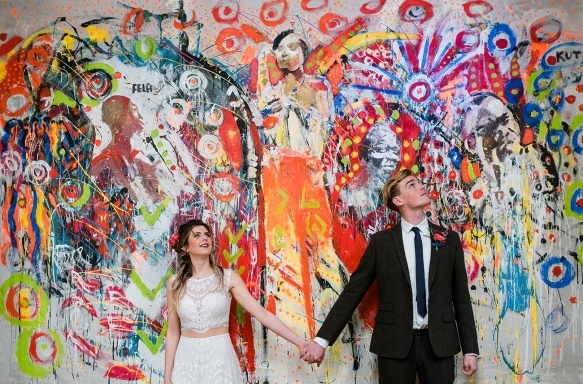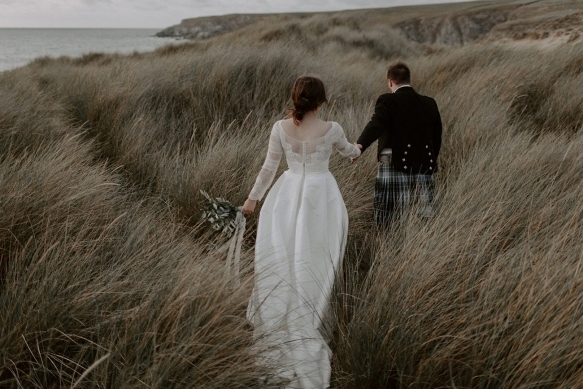 And talking of shoots, there's vintage glamour galore in 'Golden Age', where modern accents meet faded grandeur, and velvet textures and soft light aplenty in 'Winter Wonder', while 'Spirited Away' showcases eye-pleasingly colourful blooms. And as we're lucky enough to have incredible bridal boutiques in the south-west with a plethora of designer gowns, enjoy leafing through the shoots and take inspiration for the dress of your dreams.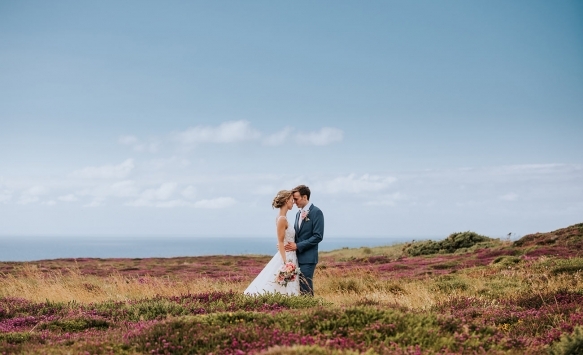 Without fail, your real weddings in 'Got Wed' always inspire and delight us. This issue, you've wowed us with your personality-packed ideas, from Charlotte and Ben's autumnal country house decor (and show-stealing cameo from their dog!), to Rachel and Craig who used muted tones and a lush green backdrop for some seriously striking scenes. And for absolute enchantment, we can't go past Nadia and Alastair's summer garden wedding, which was a party-and-a-half of fireworks, feasting and family, as well as a dress that we can't take our eyes off! There's inspiration galore, and so much love and joy in these pages.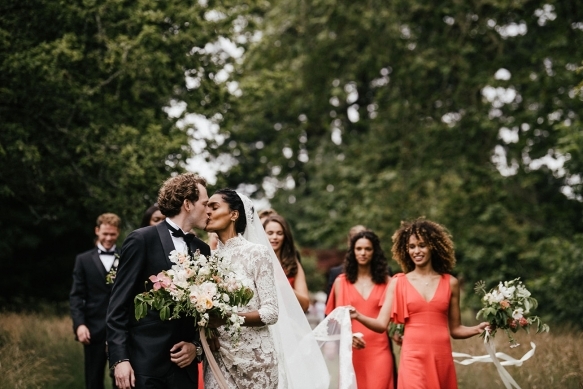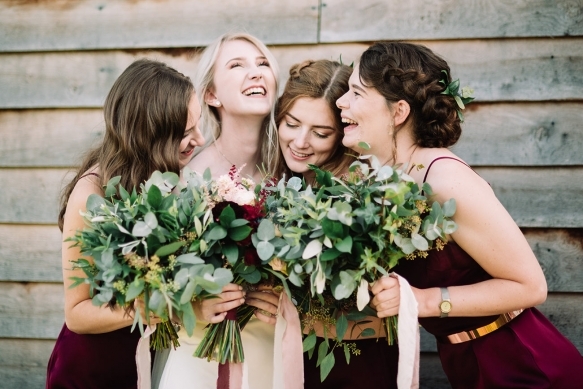 As well as pages and pages of dresses, rings, groom fashion and styling tips, we've got how to finish your wedding with show-stealing effect in 'End on a High', while 'What's in a Name?' will talk you through the minefield of surnames, and 'Your path to Hen Zen' has a whole host of ideas for planning a hen party with meaning. And for those who are using their travels or a country as inspiration for their wedding, take a look at 'Our Wanderlust Wedding' for ideas based on a place, in Europe and beyond (Aperol spritzes, anyone?). And our course, our extensive Venues Guide, which showcases Cornwall's finest venues in a handy format, will help you with finding and deciding upon your perfect celebration spot, whatever the size and vibe of your big (or small) day.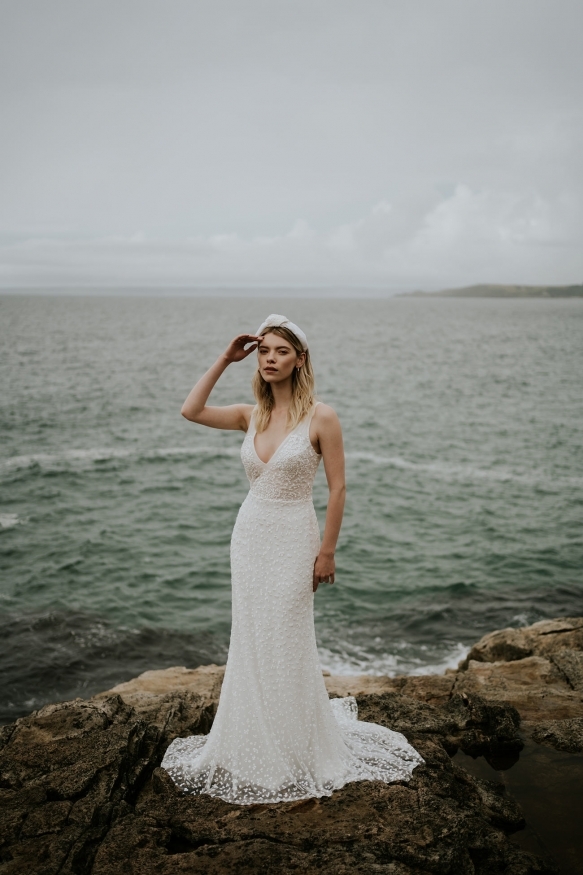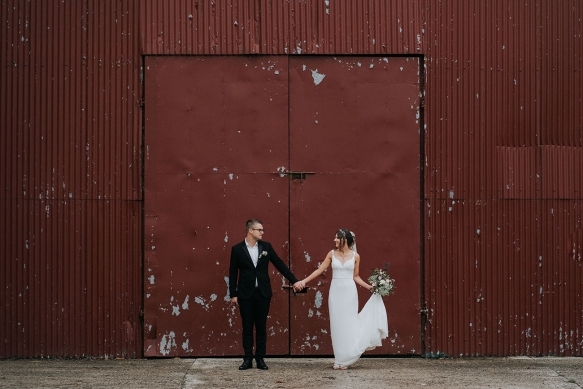 ---