---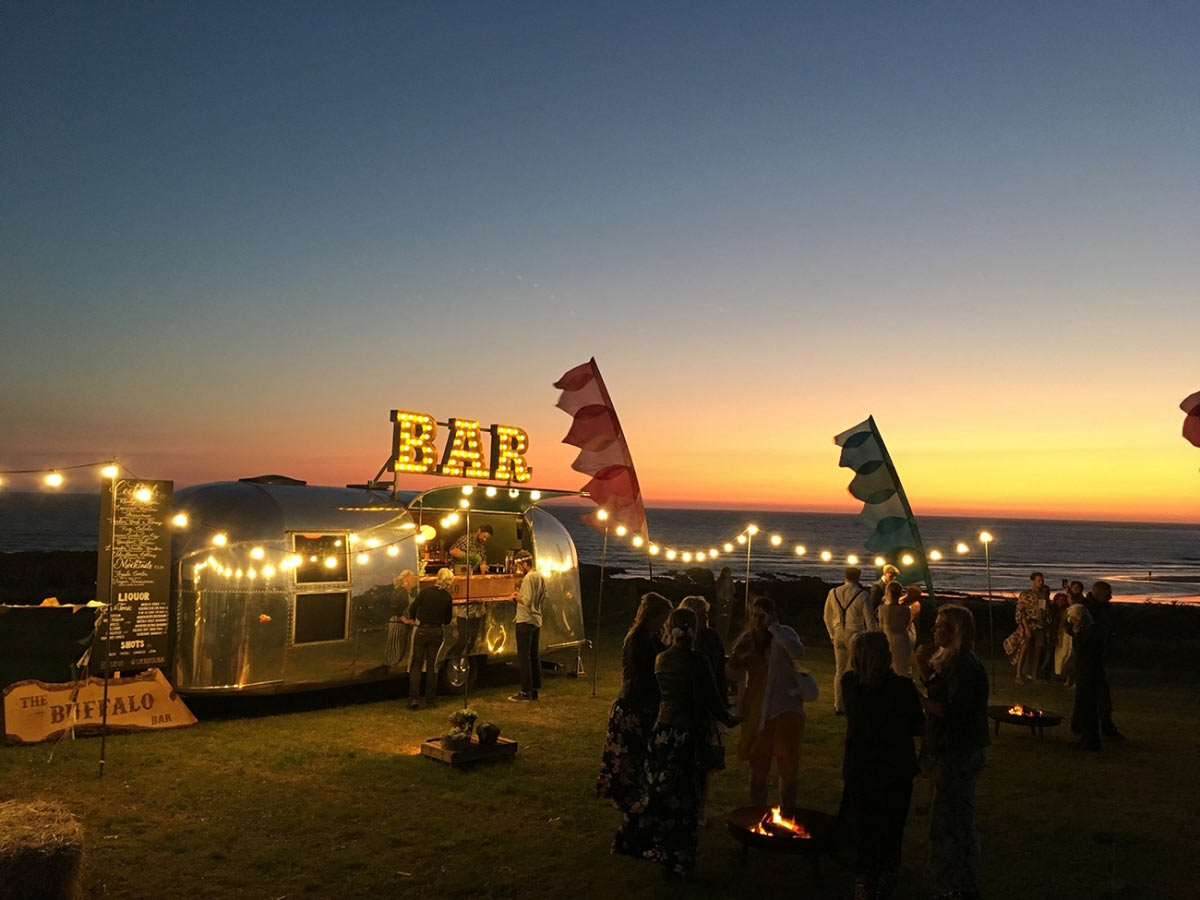 Mobile catering
Mobile food and drinks ideas
Say hello to the modern world of food trucks and mobile bars
The term 'food trucks' no longer conjures visions of tired wagons serving beige fried foodstuffs. Today, stylish vehicles and food stands serving innovative and flavoursome edibles good enough to rival your favourite restaurant are the norm.
One of the many joys of having mobile food or drinks at your wedding is that you can choose whatever you want to devour wherever and whenever you want to devour it. Serving a pre-chosen menu at a scheduled hour and place, you and your guests can tuck into an al fresco feast of the highest calibre while intermingling in beautiful surrounds, be it a cliff-top, countryside or water's edge affair.
They look the show-stealing part, too. Think glossy airstream, retro horsebox, vintage French van or even a bona fide boat bar for an eye-catching and crowd-pleasing feature to your celebrations.
And there's a staggering choice to boot. From cocktails and craft spirits to pizzas, German bundt cakes and Indian thali street food, we've scoured the south-west for the best mobile food and drinks that will guarantee the wow factor alongside an exceedingly top-tasting day.
The Buffalo
Oozing the style factor courtesy of light-up letters atop a sleek and shiny body, The Buffalo makes an eye-catching addition to any wedding day. Offering liquid catering via a full service or customised bar, couples can create their own signature cocktail menu from locally sourced, seasonal ingredients for extra-personalised flavour. With staff, glassware and licensing all included, simply pick your menu and allow them to spread the liquid cheer as a free bar, pay bar or credit-behind-the-bar, according to your budget. From welcome cocktails to wine and water for your wedding breakfast and toast drinks, the team attends to your drink requirements for every moment of the day, from a converted and seriously stylish airstream!
thebuffalo.co.uk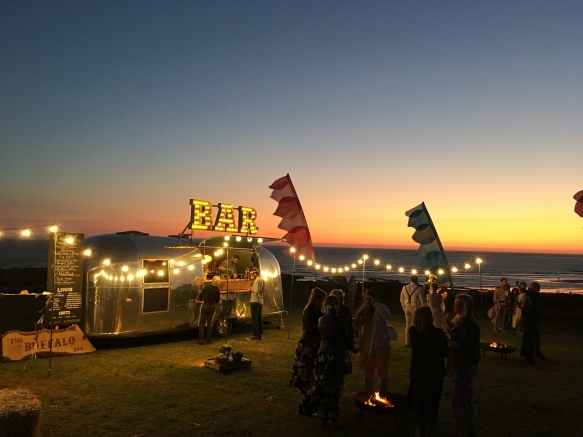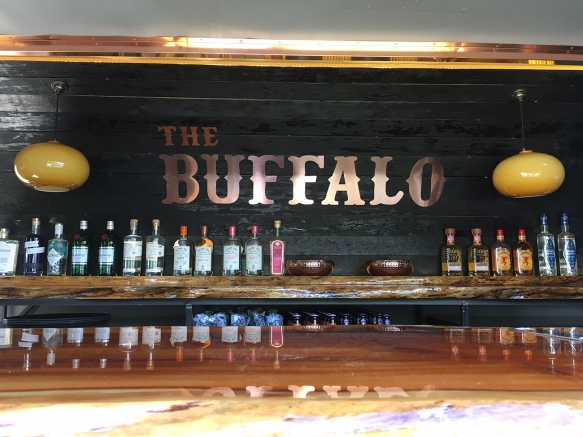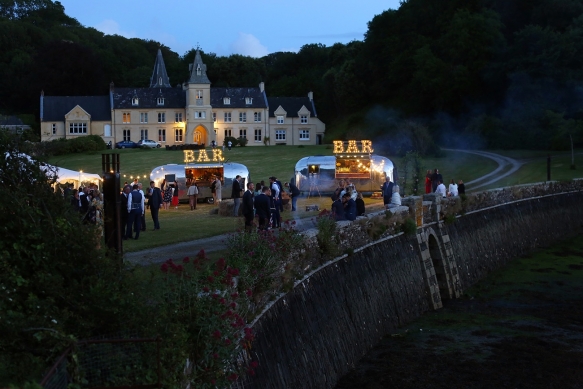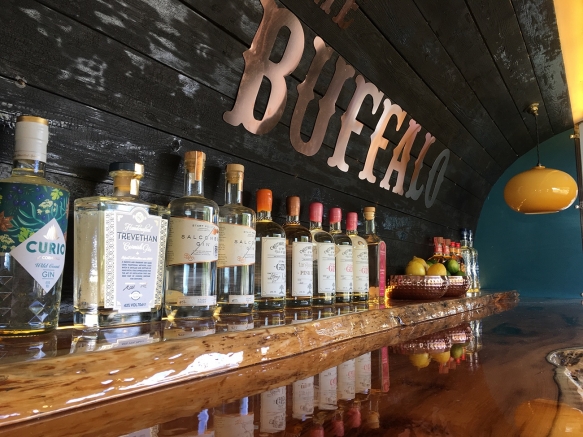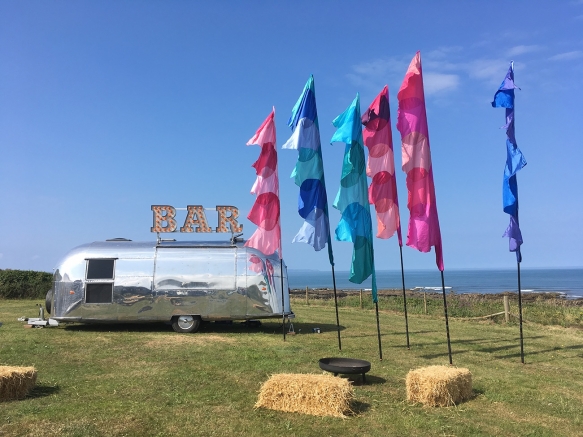 Kernow Forno
Not only does the pizza menu feature the salivating likes of Cornish salami, butternut squash, spicy lamb ragout, meatballs, mackerel fillets and BLT, but Kernow Forno can also serve up other culinary delights such as fresh salads, sharing platters and cakes and puds to finish. Producing up to 70 pizzas an hour ensures fabulous fast food with minimal fuss and maximum flavour. Run by husband-and-wife duo Sarah and Simon Pryce, the travelling kitchen also supports the environment as much as possible, with biodegradable packaging, foraged firewood and solar panels all part of the finely tuned production process.
kernowforno.co.uk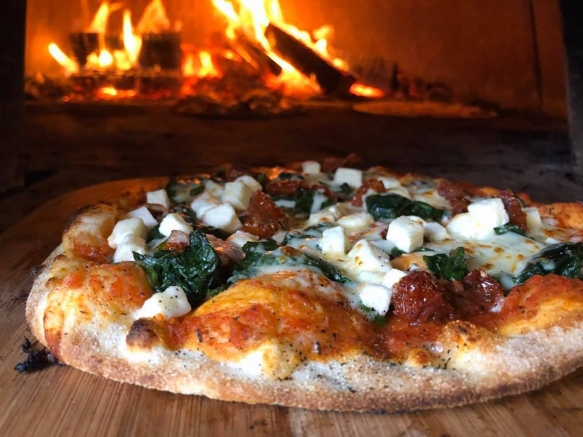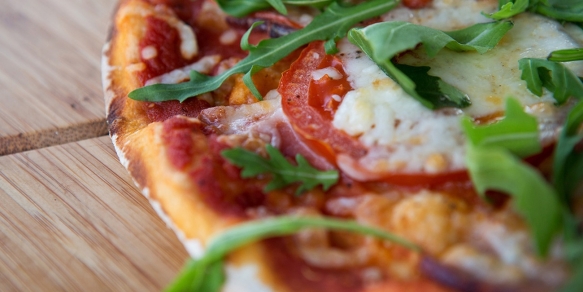 Atta Food
Presenting 'plant-based south Indian deliciousness', Atta's thali street food takes its exotic inspiration from Kerala, giving guests a gastronomy that's vegan, sustainable and wholesome, all in one moreish hit. Tantalising all the senses with its spicy wafts, colourful platter and scrumptious mix of dishes – using whole grains, fresh vegetables, spices and herbs – expect an utterly fabulous feast, whether it's for 50 or 200 guests.
attafood.co.uk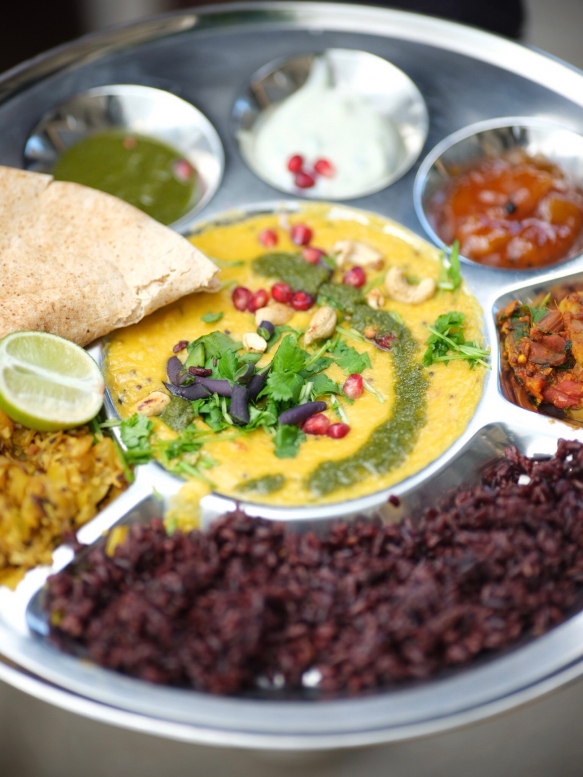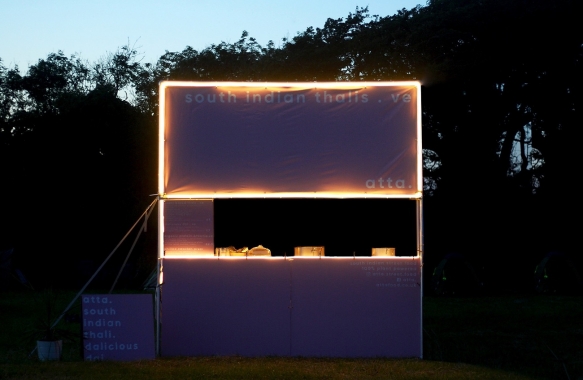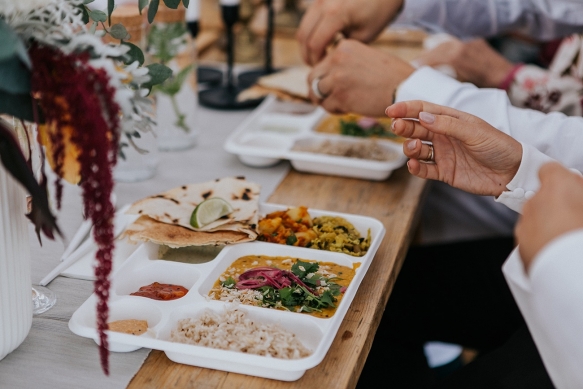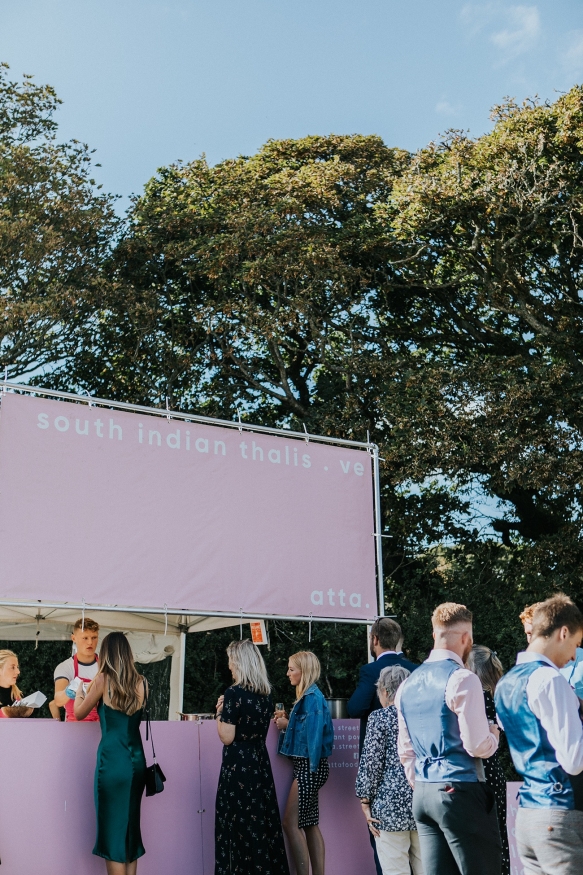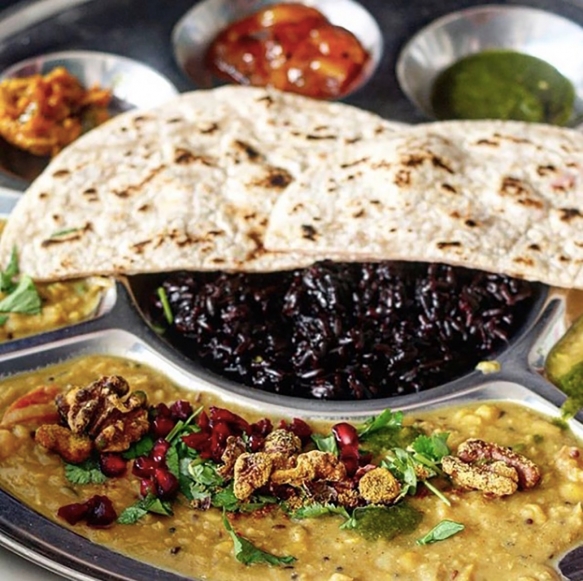 English Spirit
Stocked with the company's magnificent own range of scratch distilled spirits and liqueurs, English Spirit's mobile horsebox bar is home to a unique assortment of craft spirits guaranteed to get your party in full and flavoursome swing. Stocked as standard with all products from their core range for classics such as gin and tonic, and rum and ginger beer, as well as cocktails, Prosecco, fruit liqueurs and sipping measures, couples can also tailor their tipples to individually suit, at no extra cost. The bar comes with power and water, as well as bartenders, which can be booked as a cash and card, pre-paid or mix of the two, leaving you and your guests to ponder your poison and relish the revelry.
englishspirit.uk/bar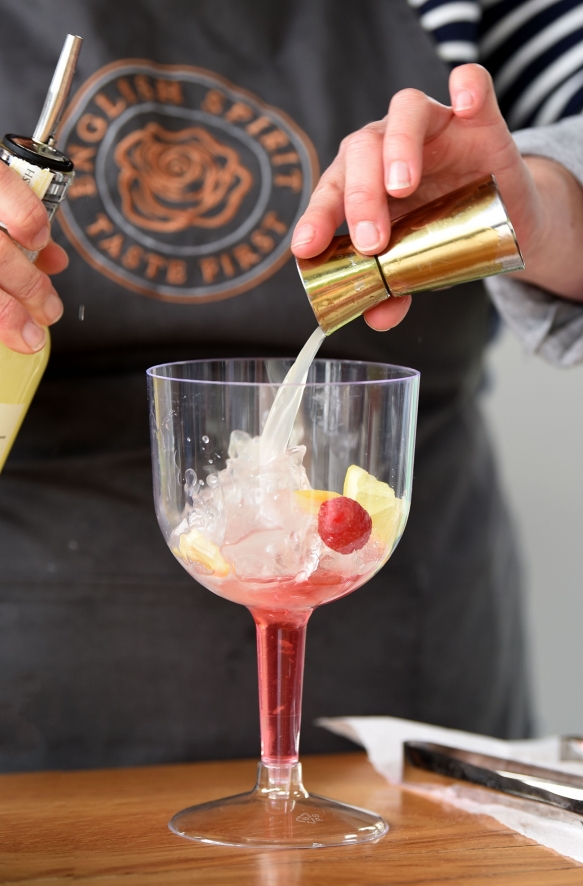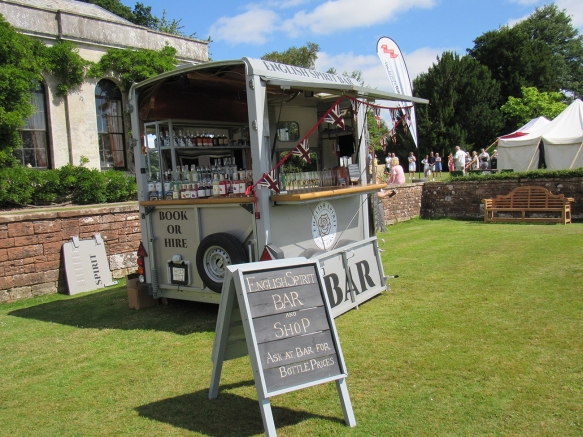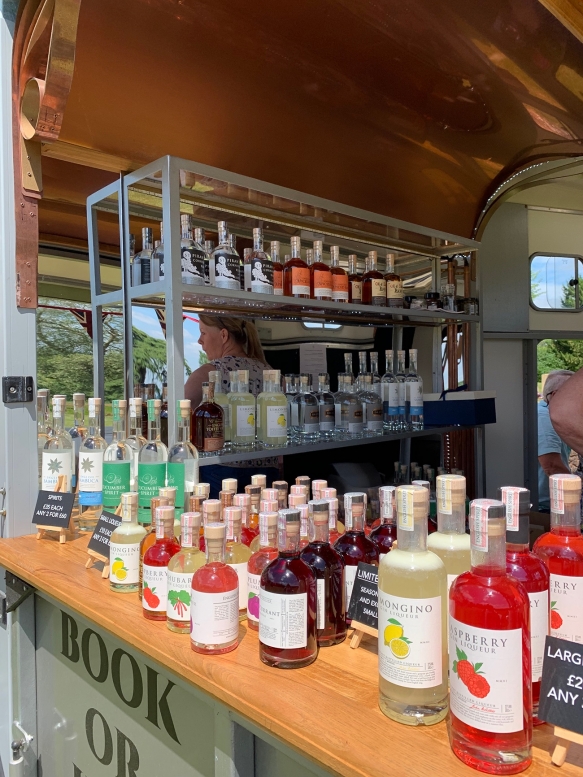 Kern of Kernow
The brainchild of cake-loving twins Kris and Maren, Kern of Kernow celebrates the German-born pair's love of sweet treats while paying culinary homage to their roots. They bought Beyoncé – a vintage French 1970's Citroen H van and former farm vehicle – and set about combining their passions of good cake, coffee and Cornwall by sharing their beautifully baked German bundt cakes nomadically. Available in a spectacular variety of mouth-watering flavours that look and taste incredible, Kern's charismatic twin bakers guarantee the most guest-pleasing coffee break any wedding could wish for.
kernofkernow.co.uk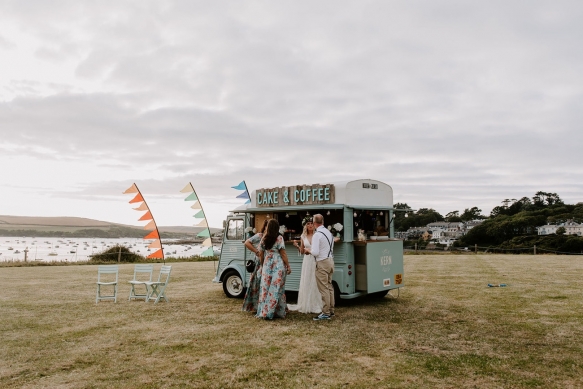 Tom Frost Photography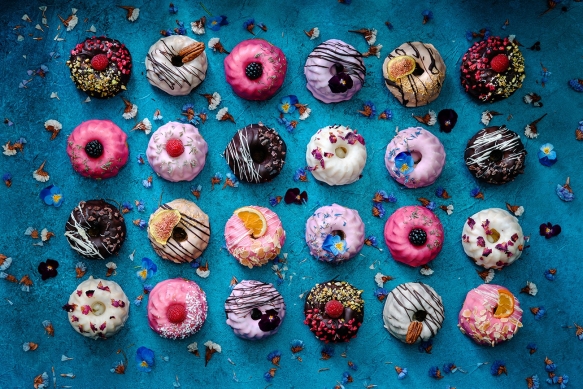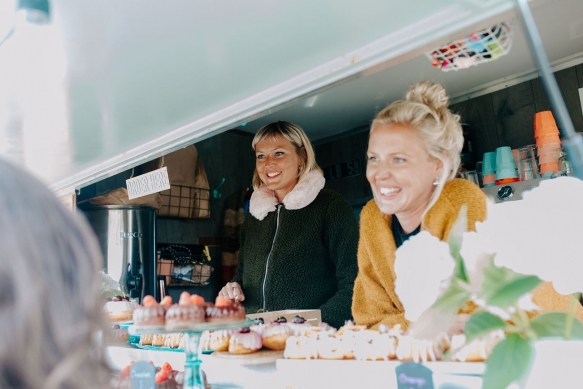 Tom Frost Photography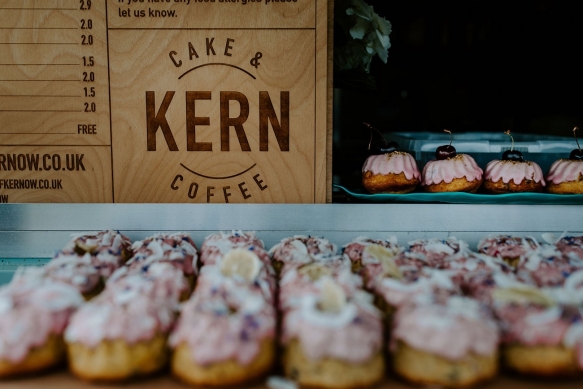 Tom Frost Photography
The Little Boat Bar
For a fabulous focal point whatever the theme of your do, The Little Boat Bar's salvaged and lovingly restored vessel makes for a unique and captivating feature at your party. Run by a pair of rum-loving seafarers who source locally and recycle responsibly, the service is as benevolent as it is lip-smacking. Pick from free bar or part-paid packages including everything from your favourite grog to crew hire, welcome drinks, table wine and champagne toast, allowing you to spoil your guests with palate-pleasing pizzazz.
thelittleboatbar.com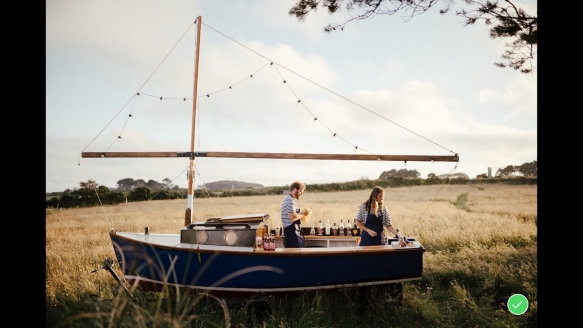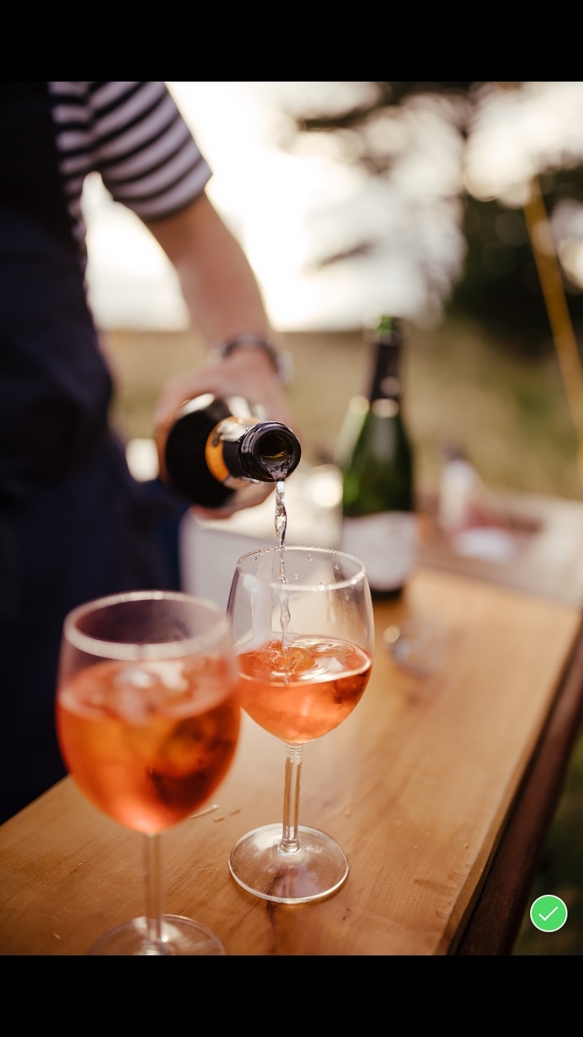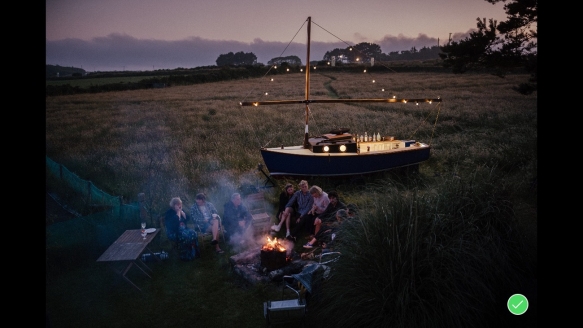 TOP TIPS
Check with your venue. Before you make any bookings, ensure your venue permits food and drinks trucks, that there's space for parking and your guests to queue outside, and an electricity hook-up if needed.
Choose standing-friendly food. Consider dishes that will be easy for your guests to eat while standing – and most probably holding a glass of fizz in hand!
Think about the weather. Chat with your supplier concerning the logistics of positioning the vehicle should the weather prove wet or windy.
Take some photos. From an airstream to a boat bar, these mobile delights provide a fab backdrop for some fun and candid photographs.
Choose food/drinks you love. Whether it's your favourite cake or cocktail, select dishes or drinks you love to bring an extra personal flavour to your celebrations.
Words Hannah May
Wed

Directory

All you need from the finest wedding suppliers in Cornwall and Devon