---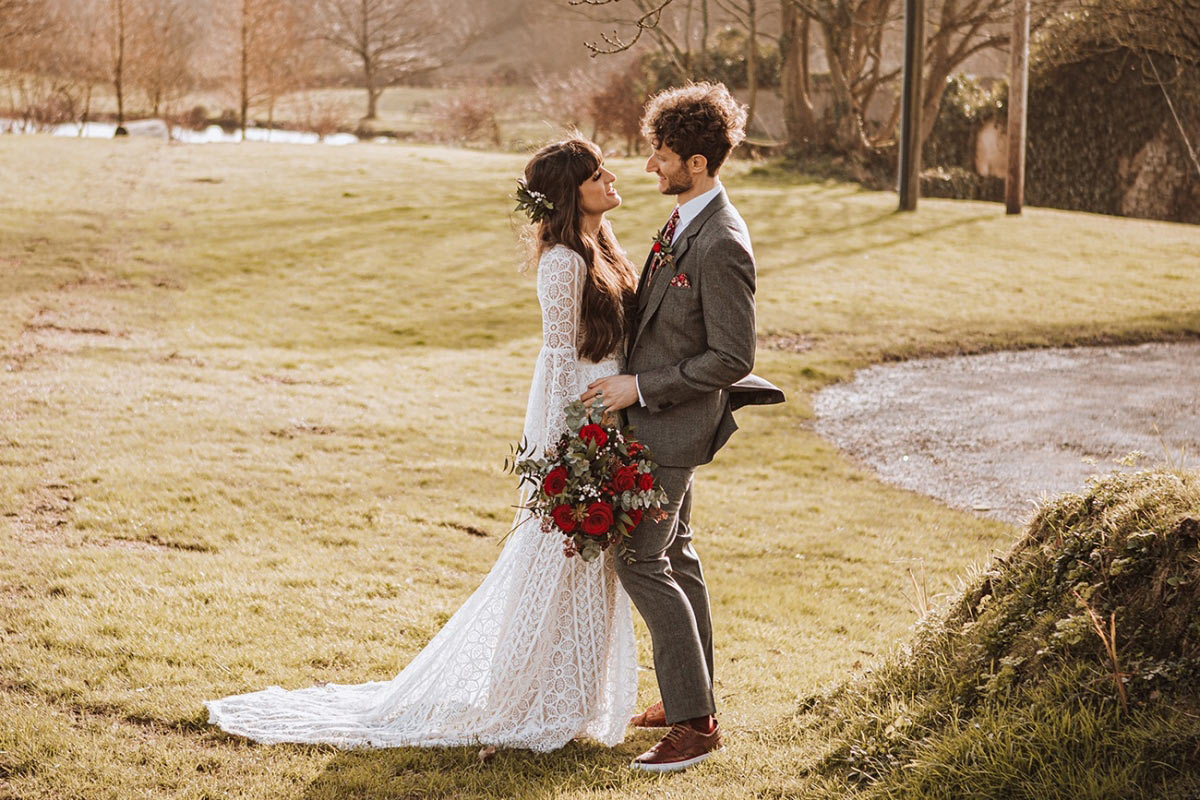 Wedding at Ash Barton Estate, Devon
Scarlet Fever
Megan and Matt's ambient winter wedding
"We met through a dating app, which matches you with local people who you have crossed paths with," says Megan. "Our worlds collided at the local post office! Matt did a cheesy line in his wedding speech about me 'collecting my mail and finding my male, and it being the best package I'd ever seen'!"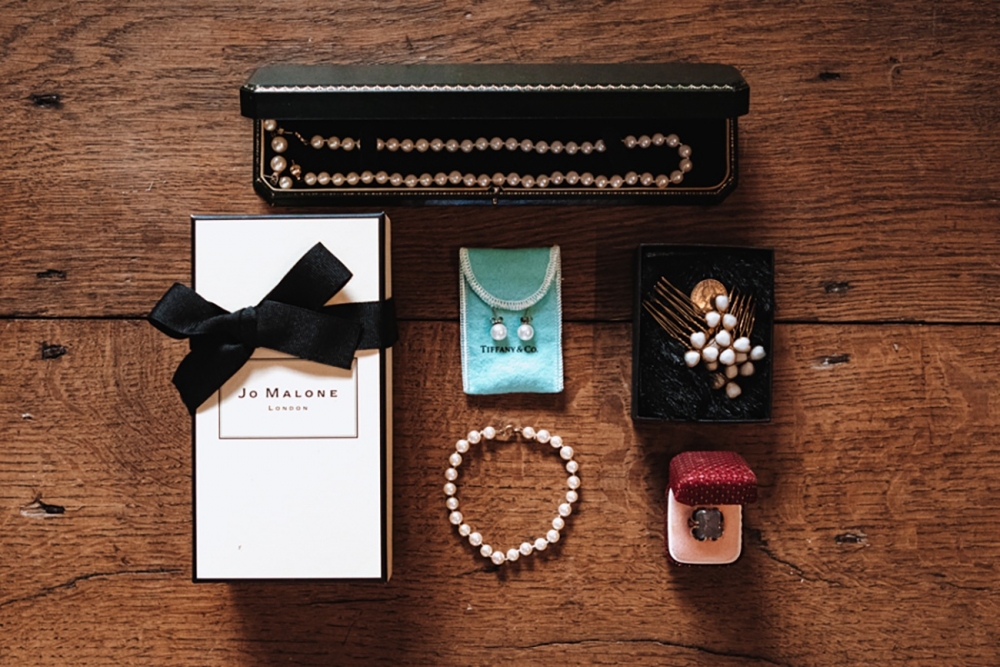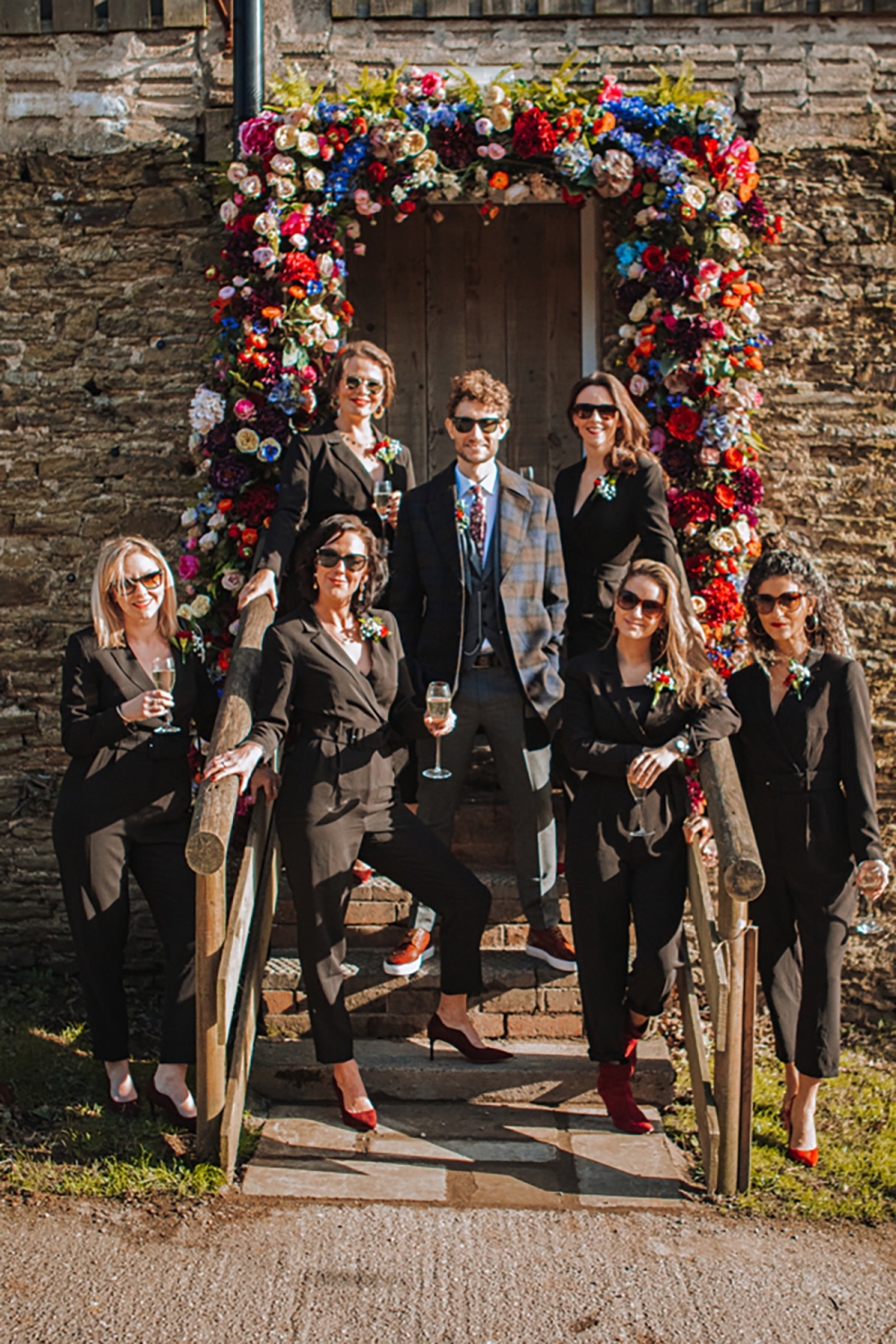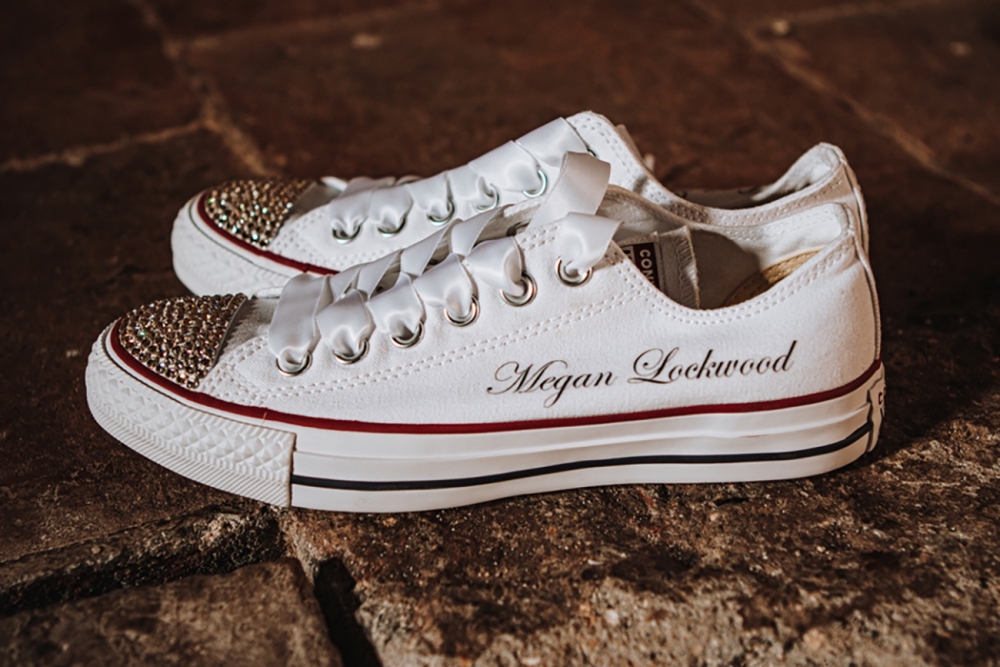 The couple were spending New Year's Eve together at a cottage in North Wales – "a family holiday haunt of mine that is full of happy memories", says Megan – when Matt summoned her to the woodshed. "He had scattered hundreds of rose petals, lit candles and spelt out 'will you marry me?' with logs on the floor," she recalls.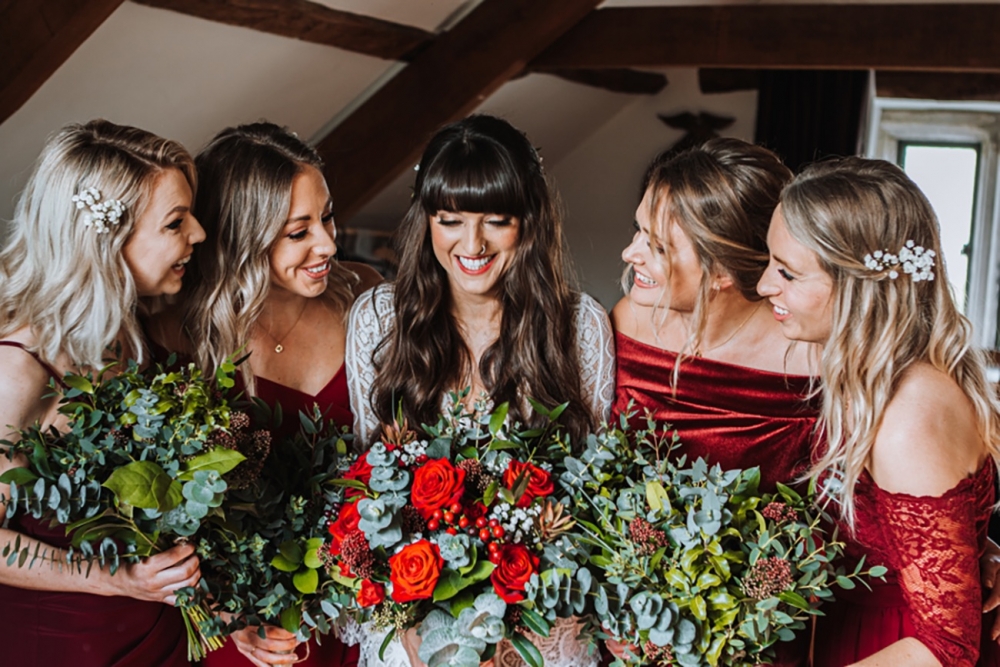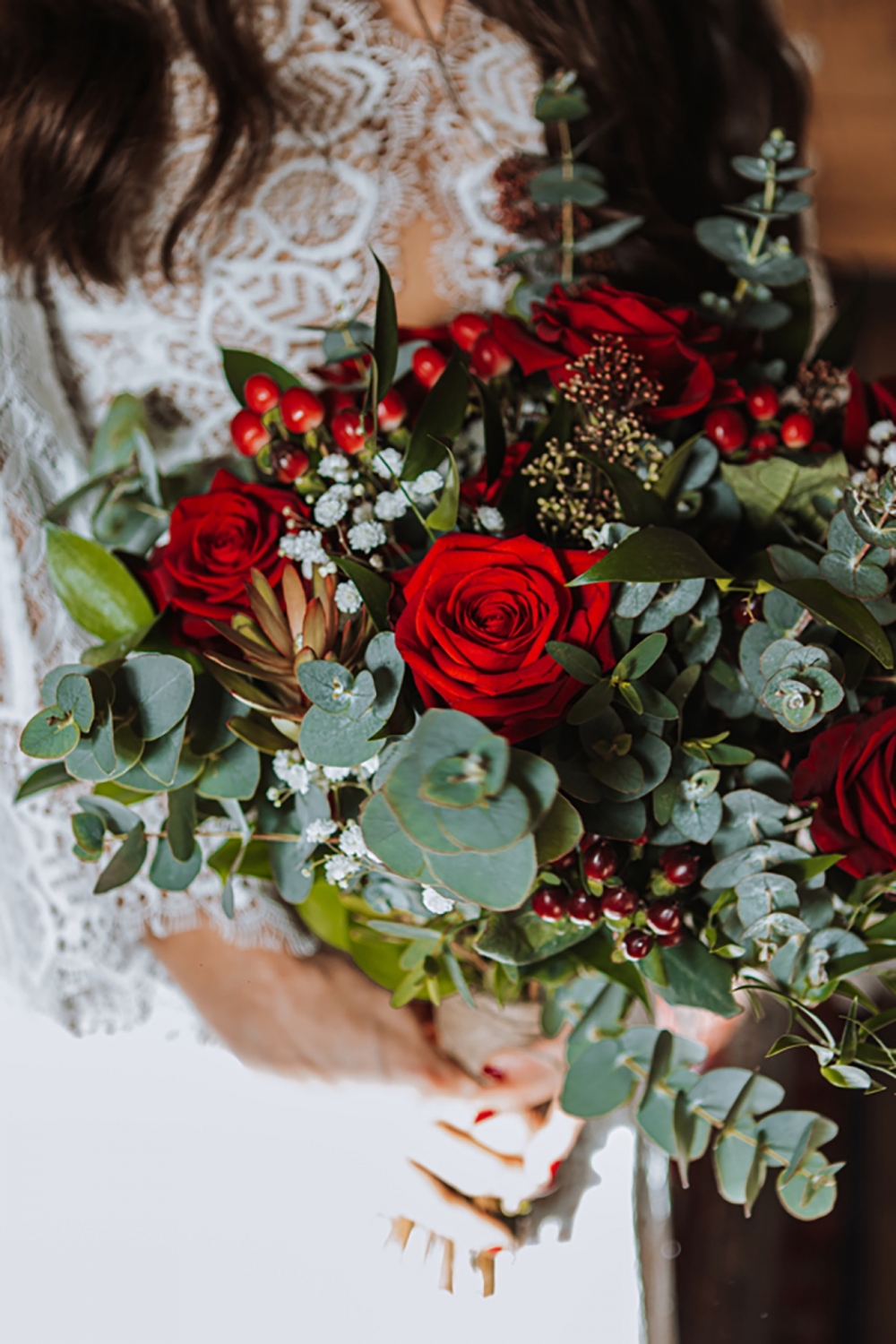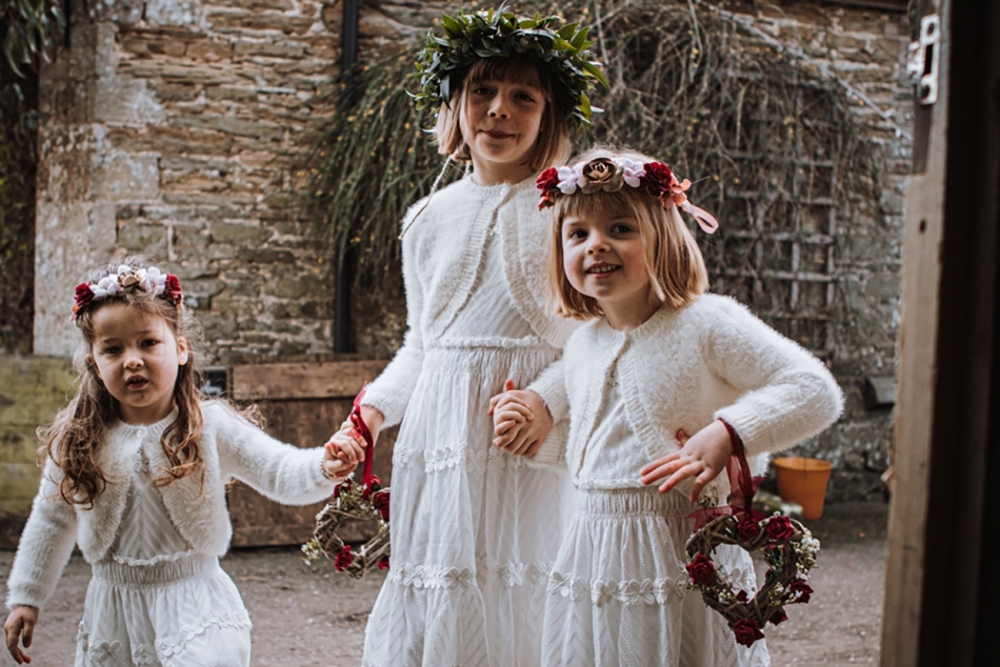 Picking a date five years to the day of their first meeting, Ash Barton Estate was the charming backdrop to their "cosy, winter hygge" themed wedding. An abundance of fresh greenery helped to set the scene, with tree branches decorated in fairy lights suspended from the ceiling combining with candles, rugs and fur pelts to achieve the look. The tabletops were adorned with a single stem burgundy carnation, with centrepieces made by Megan's mum comprising wood slices and greenery interwoven with burgundy roses, topped with personalised tea light holders crafted from recycled tins.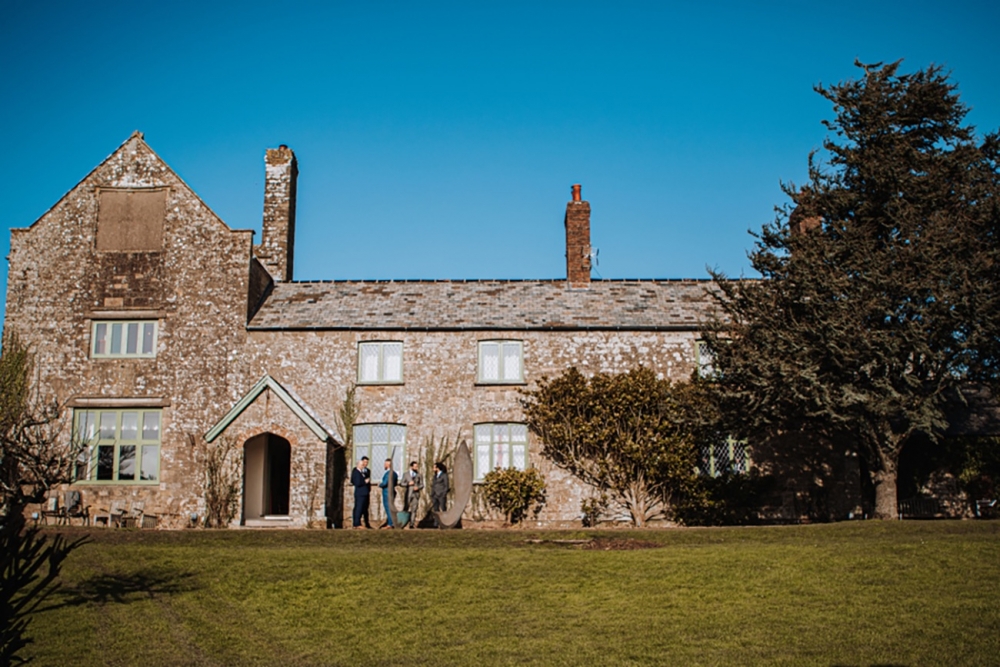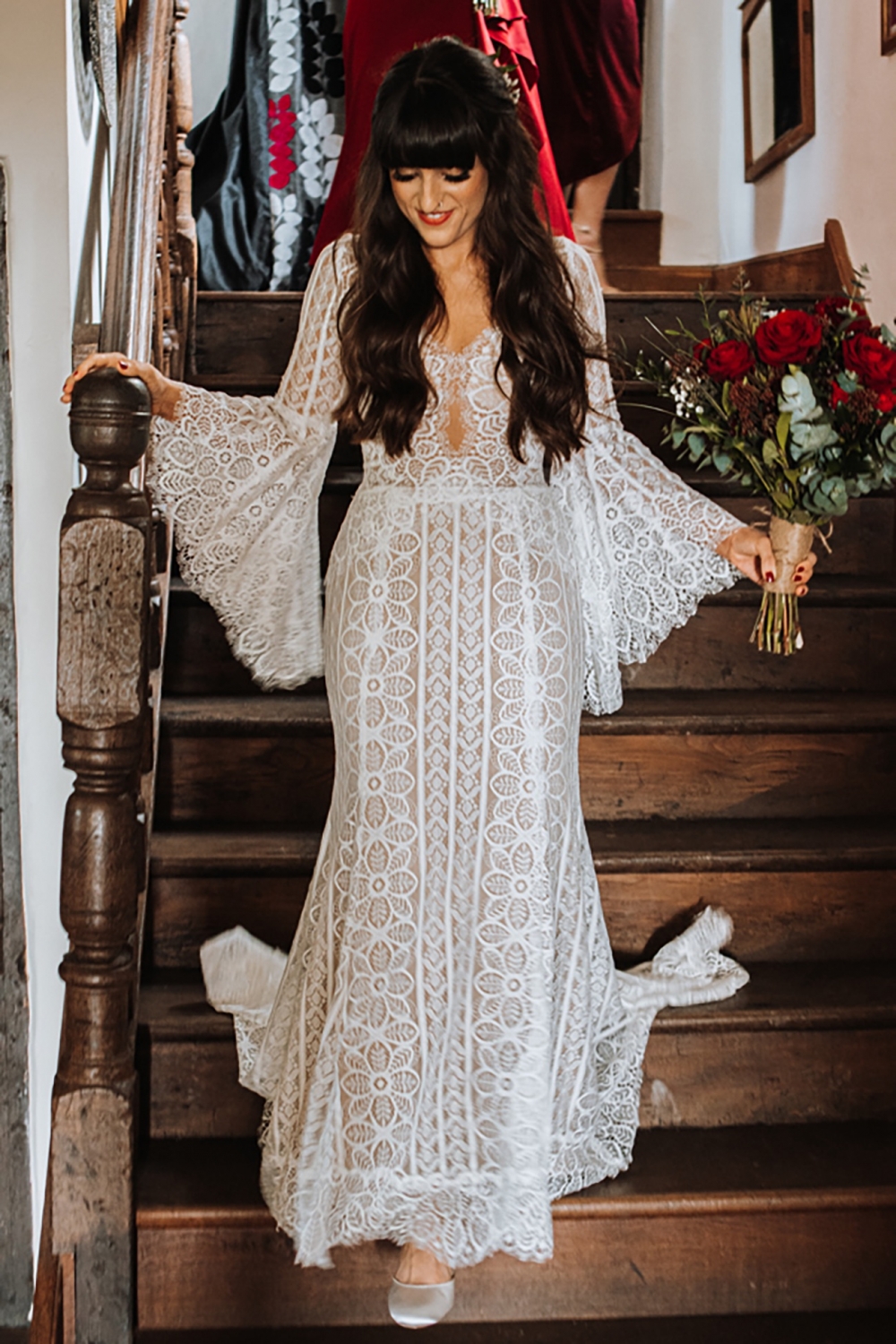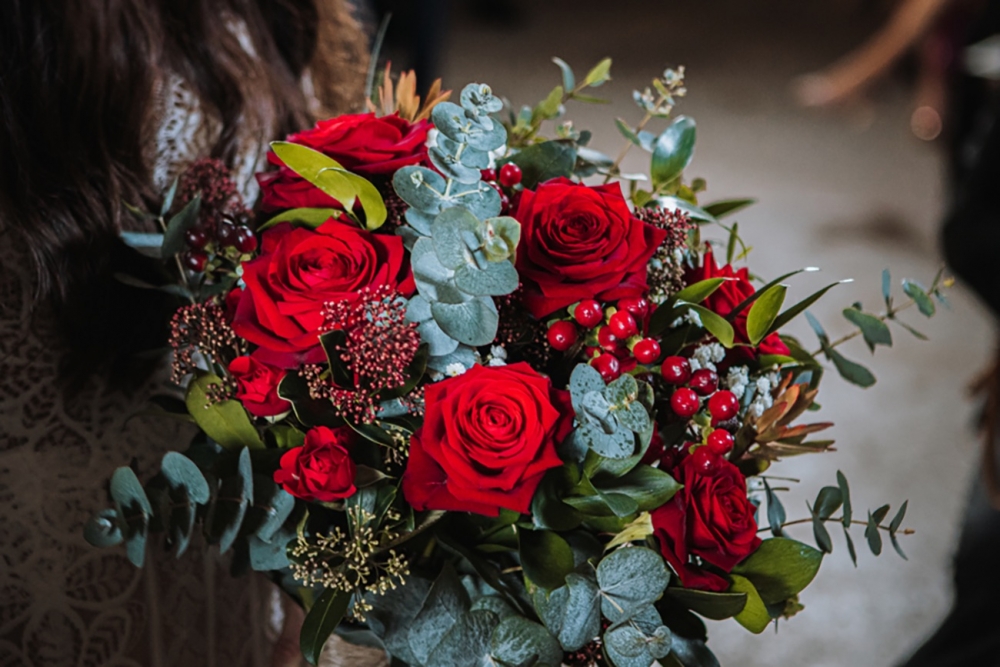 The central colour scheme of burgundy was also carried in everything from the bridesmaids' dresses to Matt's extensive entourage of seven groomsmen and six groomswomen. "Matt wore a grey tweed suit, the guys wore their own suits but had matching burgundy ties, and the girls wore matching jumpsuits and burgundy lipstick," says Megan, whose stunning lace dress was finished with burgundy berries clipped into her hair and a bouquet featuring burgundy roses and berries with a touch of gypsophila.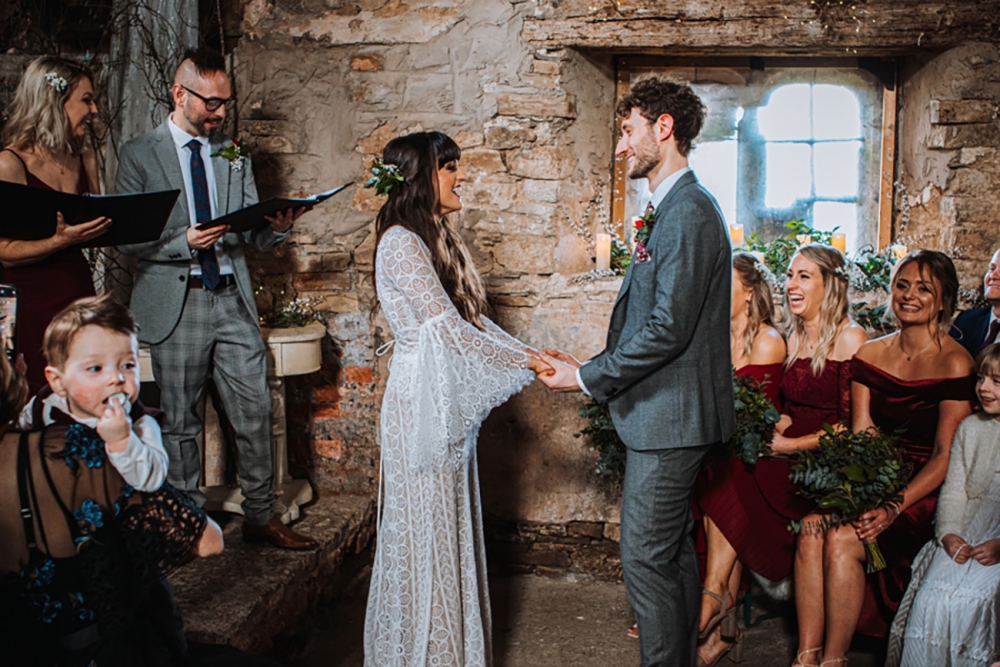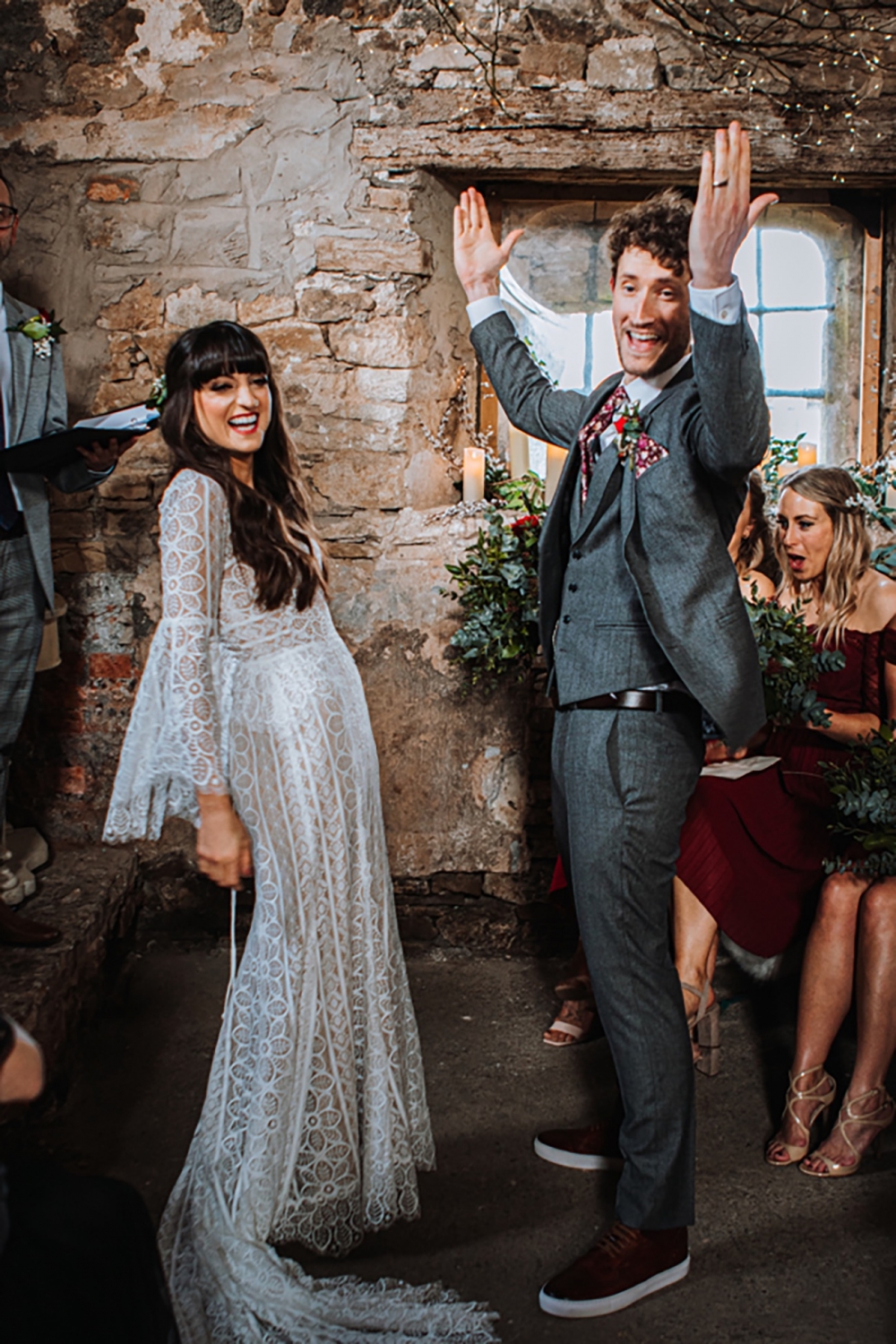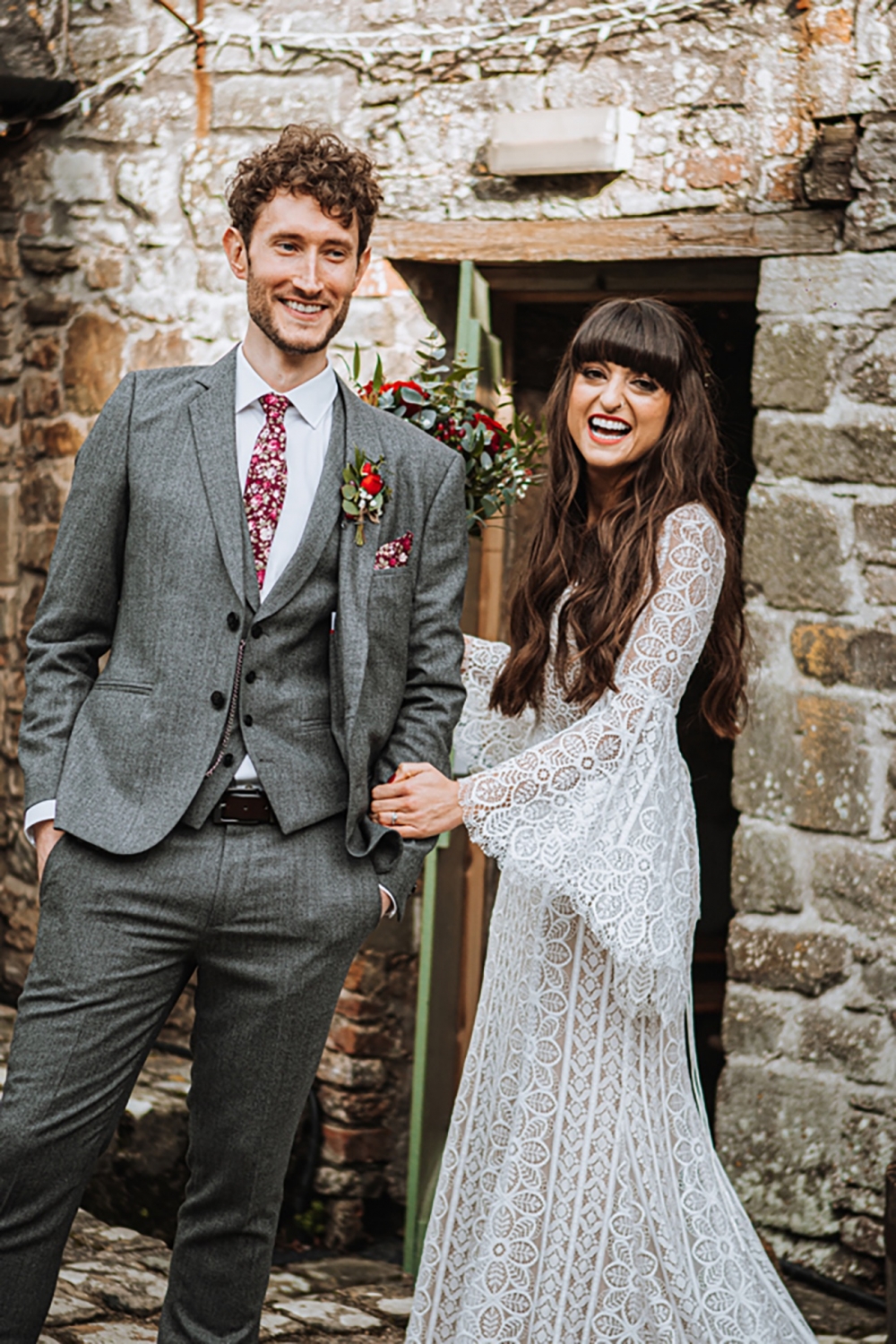 Having eloped to Las Vegas a few months before to get legally wed by 'Elvis' at The Little White Chapel, the couple wanted their Devon wedding ceremony to be as meaningful, personal and individual as possible. "The fact we were already married in the eyes of the law meant we could ask two of our closest friends to be our celebrants. It meant we could have a lot of fun with the ceremony and the atmosphere was relaxed, fun and informal," says Megan.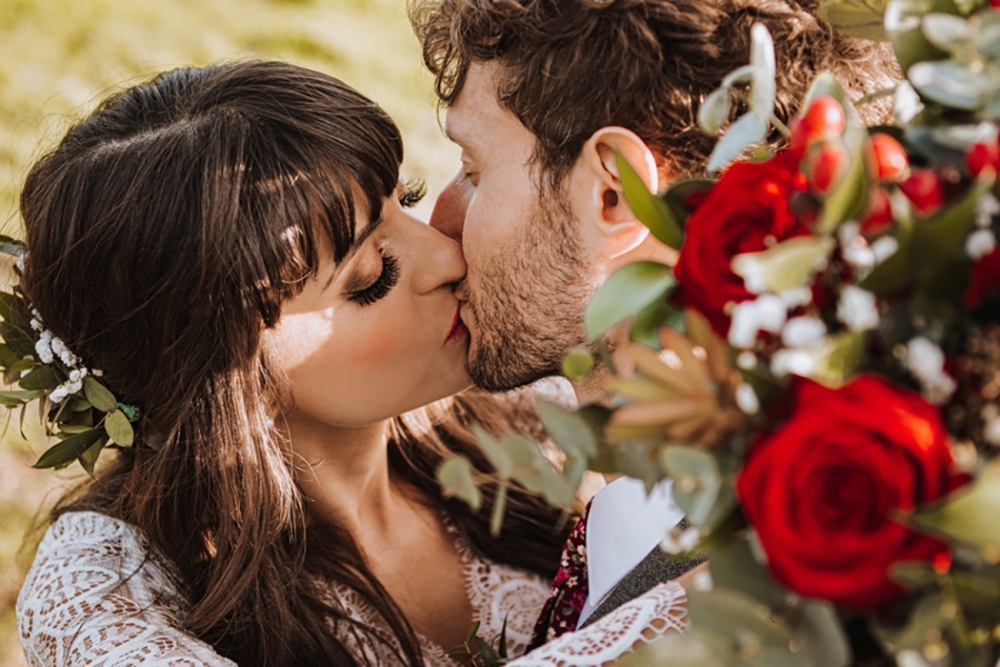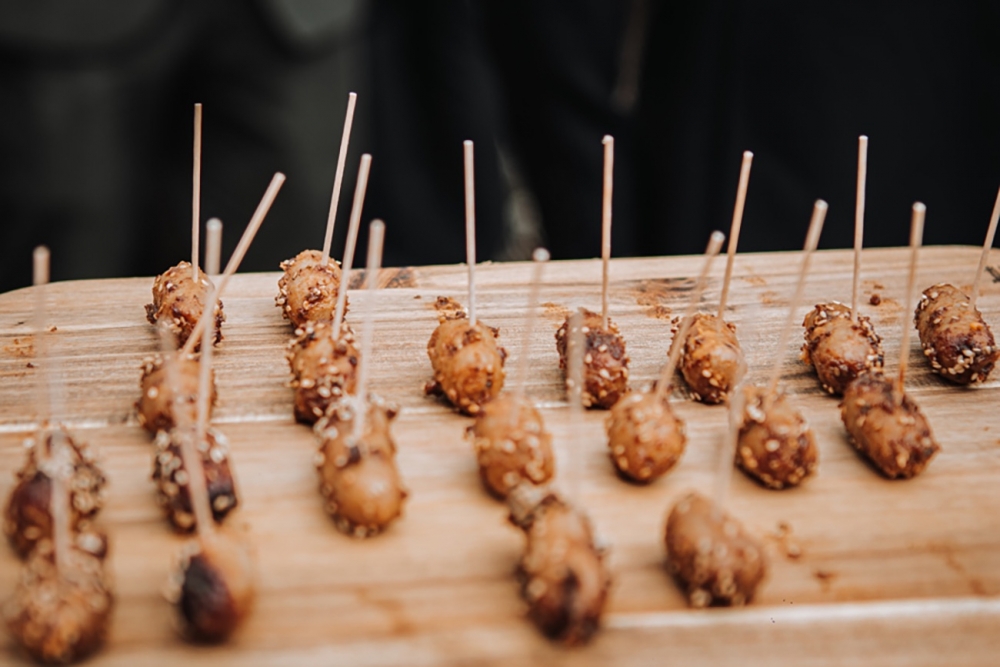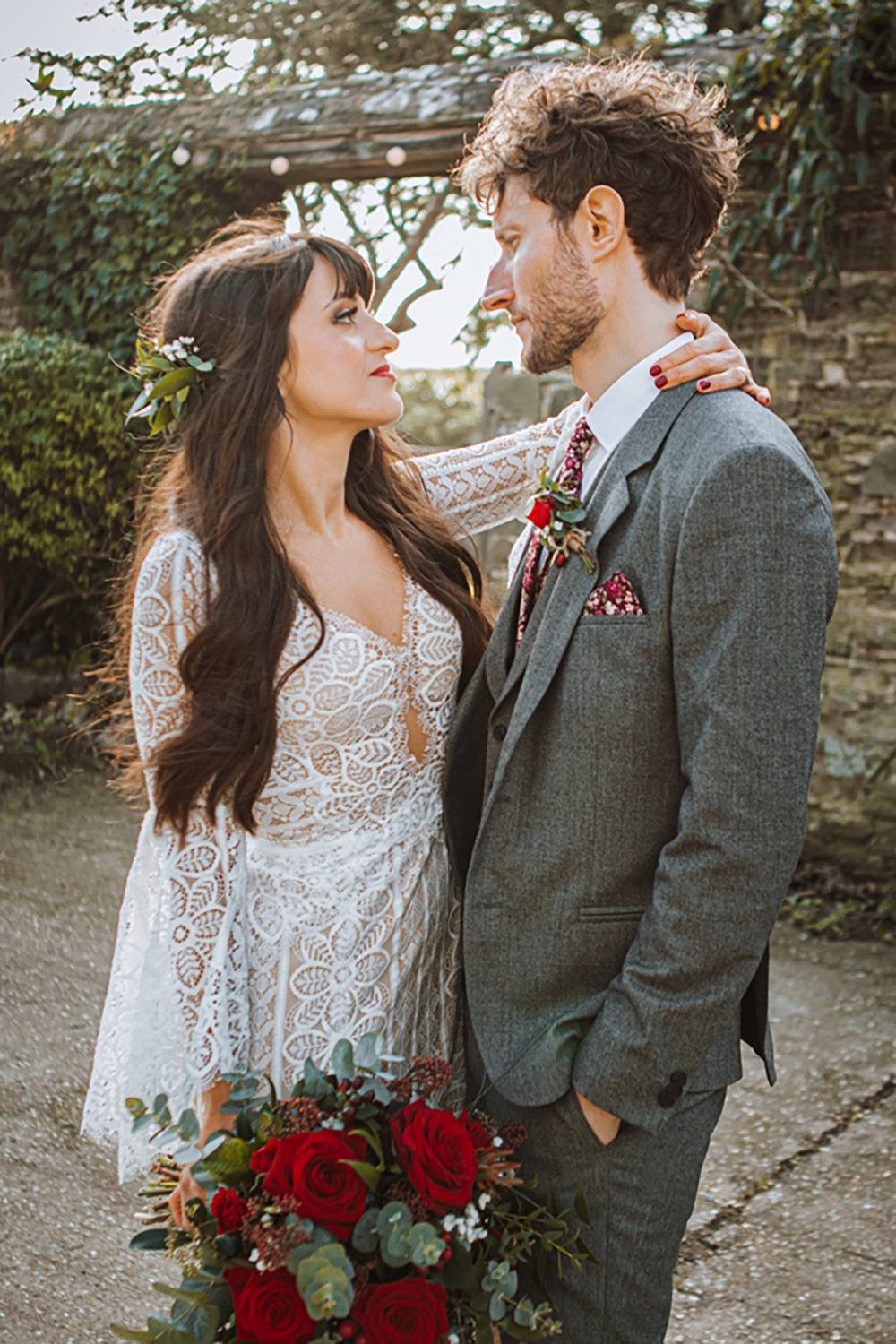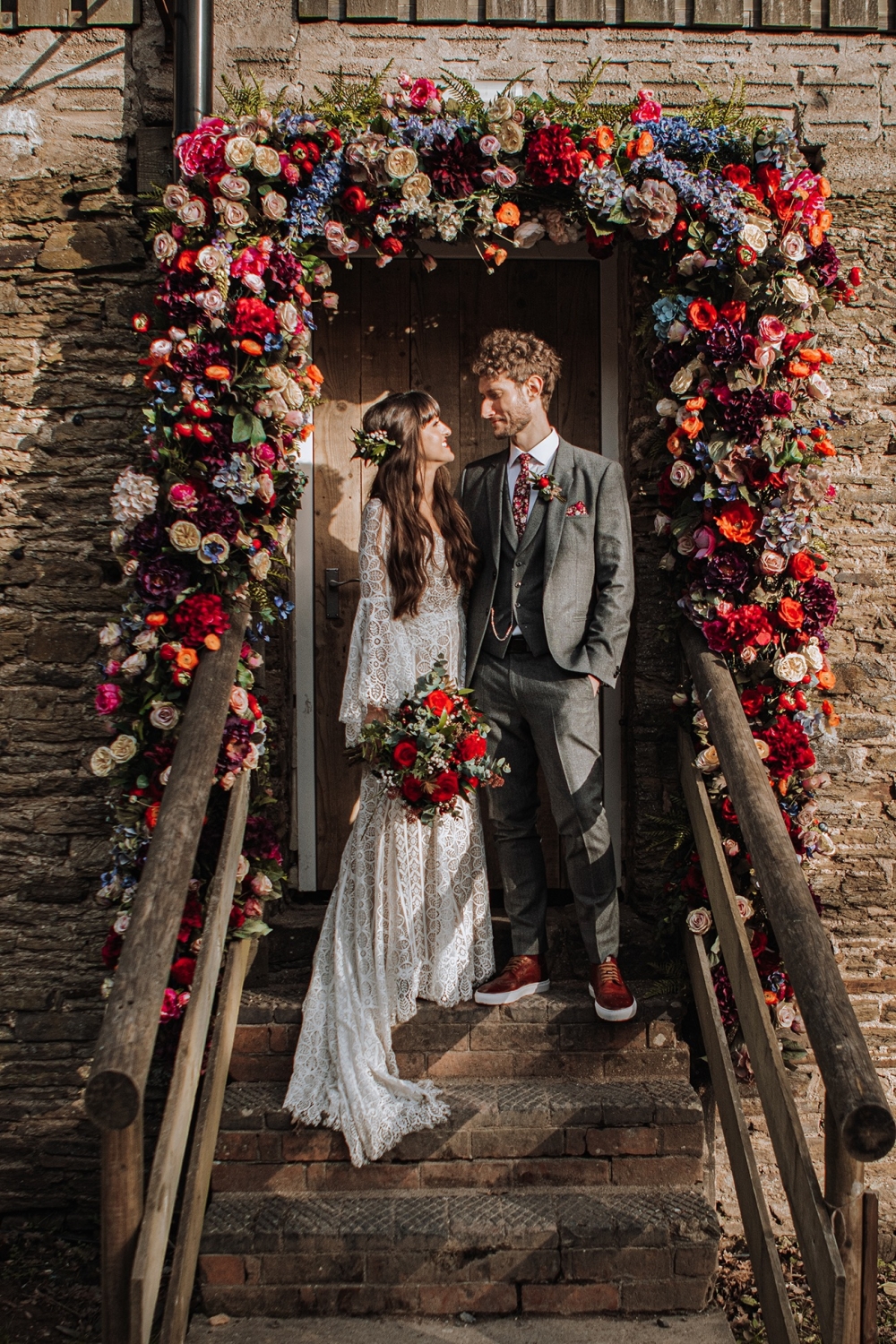 They opted out of traditional hymns in favour of the congregation singing Starship's '80s classic 'Nothing's Gonna Stop Us Now', while an old friend from university performed an acoustic guitar session during the drinks reception. "It was a lovely moment watching friends come out of the chapel to see him playing in the courtyard after so many years!" reflects Megan.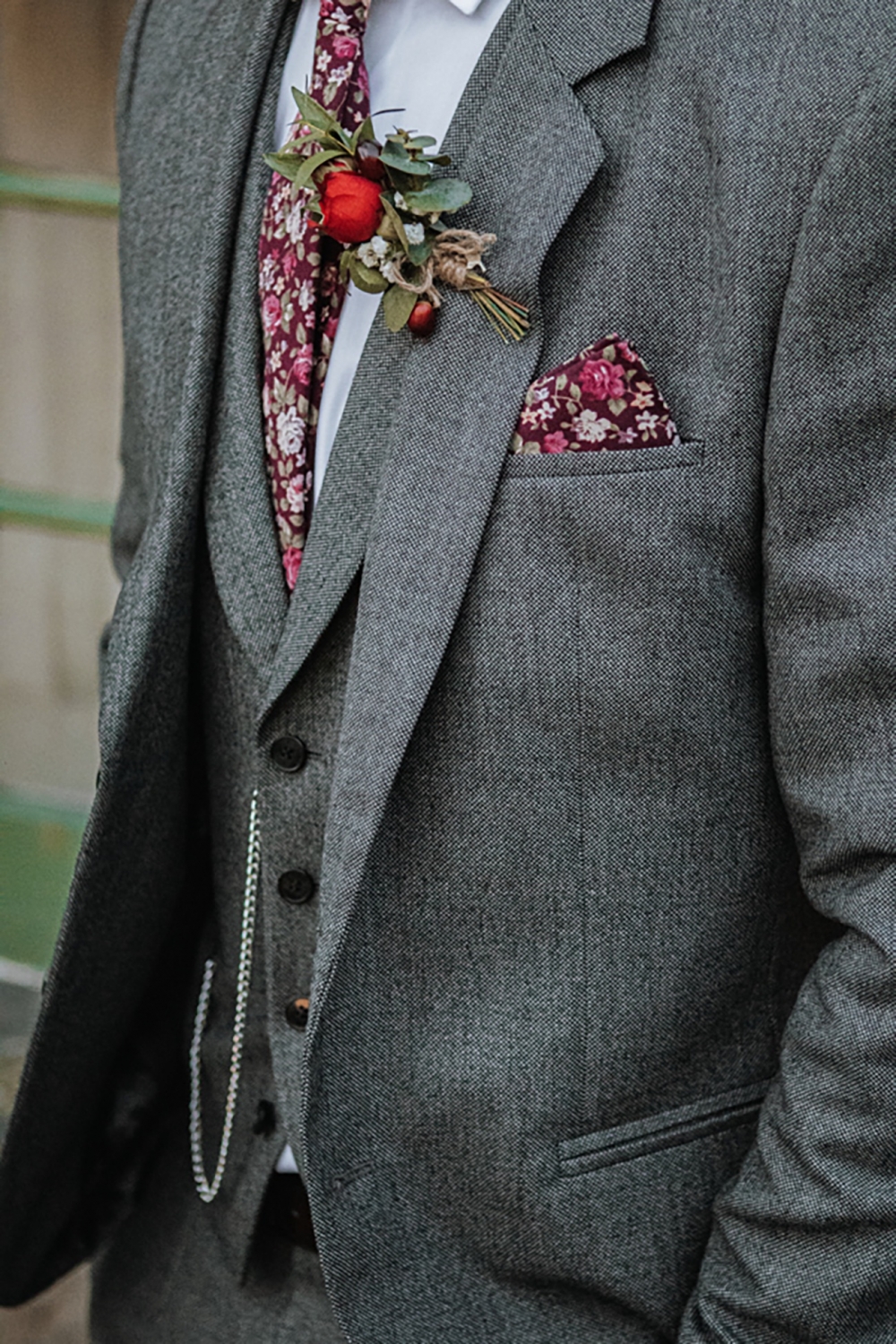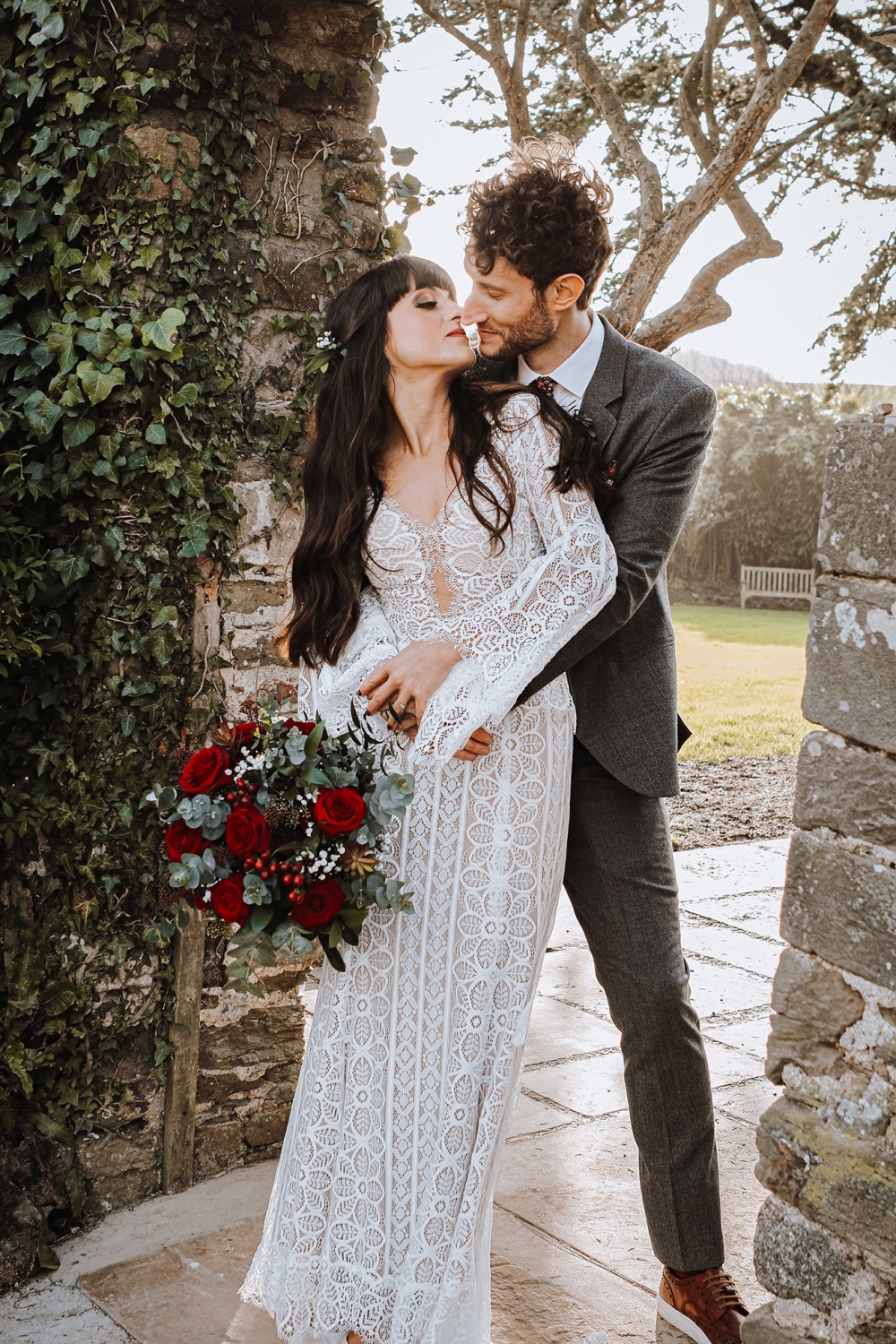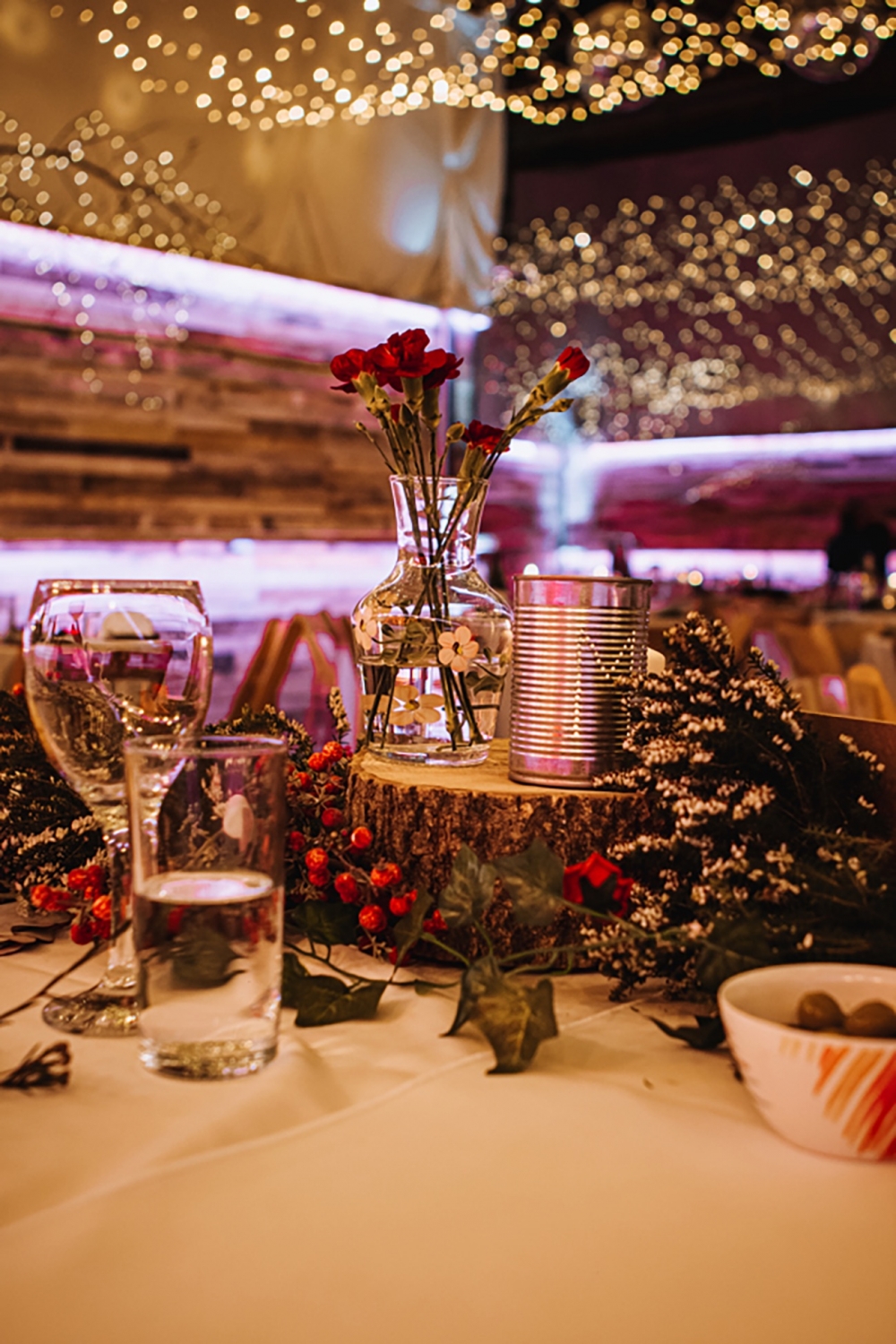 Following canapés and pub-style nibbles, guests tucked into mains of big pot cider potatoes and local pork sausages rounded off with build-your-own Eton mess, which provided plenty of fuel for the ceilidh dancing that kick-started the evening party.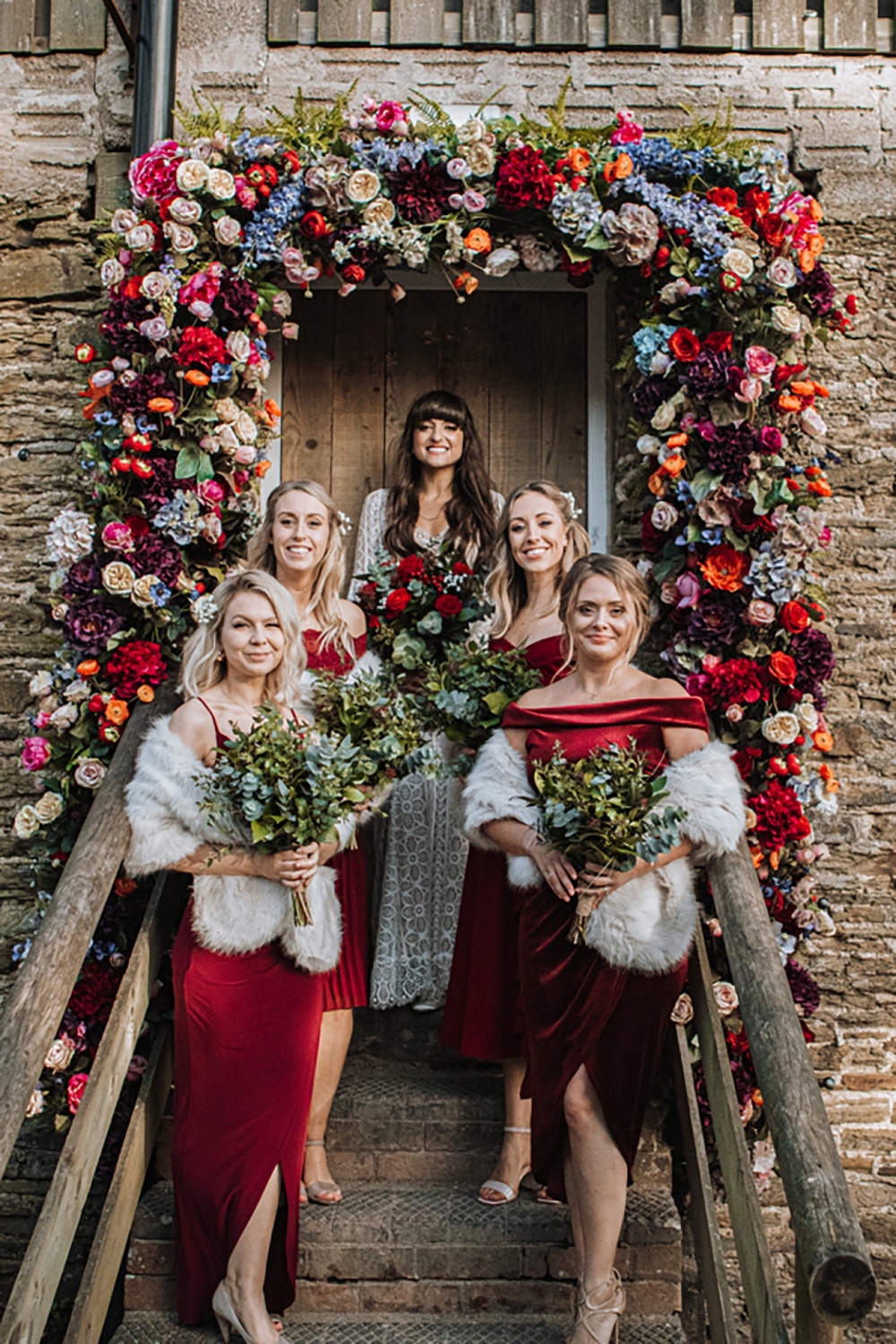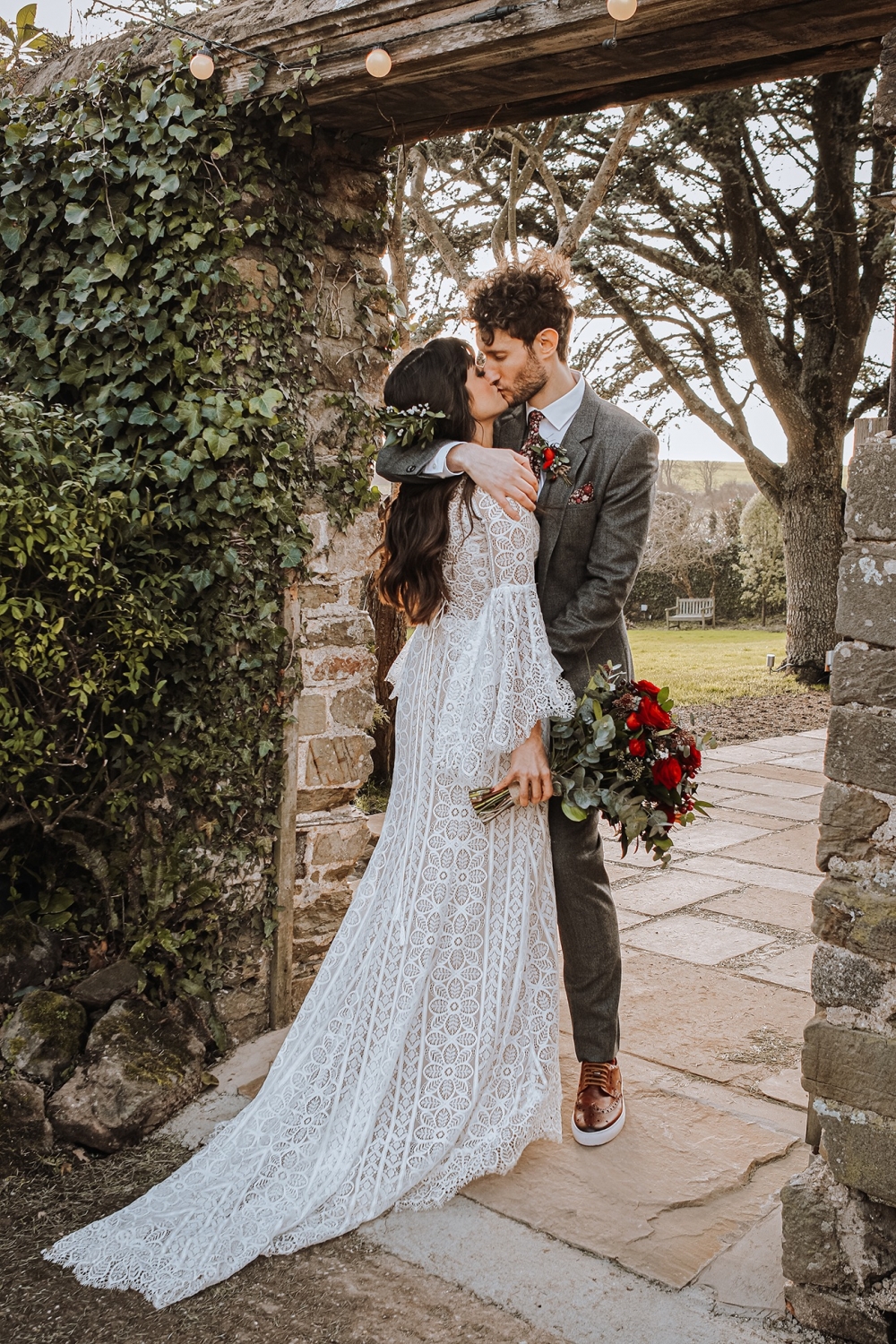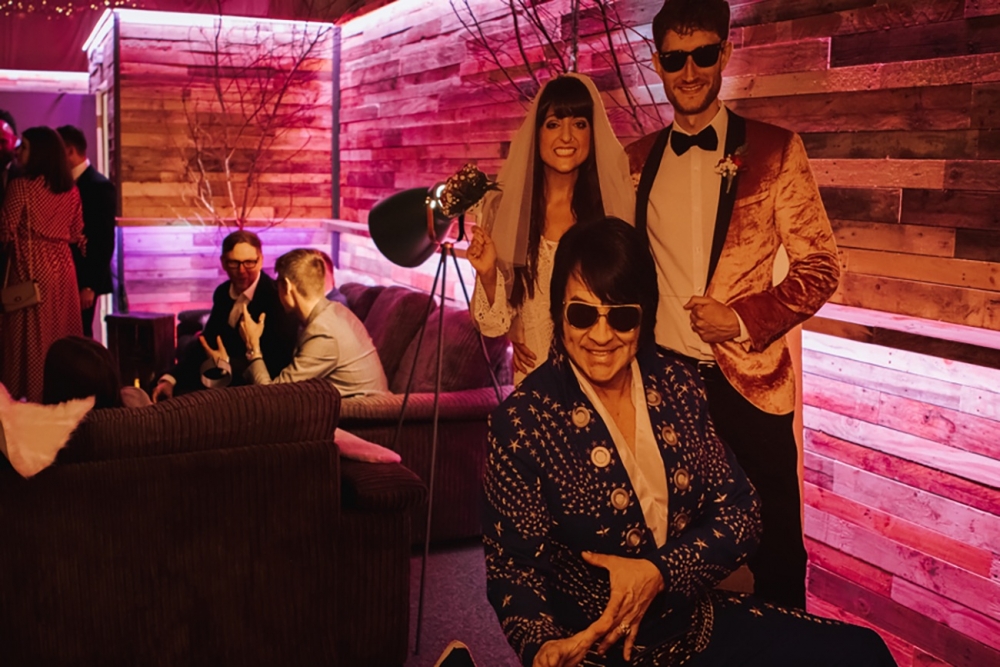 "Really soak up and try to enjoy the whole process, even the stressful moments if you can. The run-up to the wedding is such a lovely time and a chance to really reflect on all the love and good stuff in your life," says Megan of the value of taking stock. "The day itself is quite overwhelming so try to pause every now and then," she wisely adds.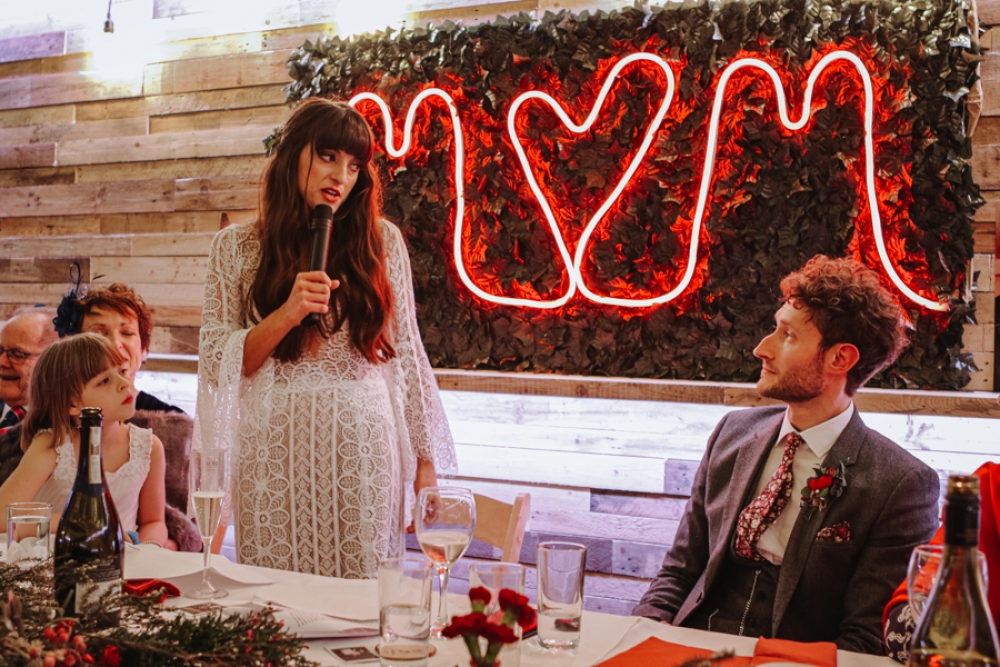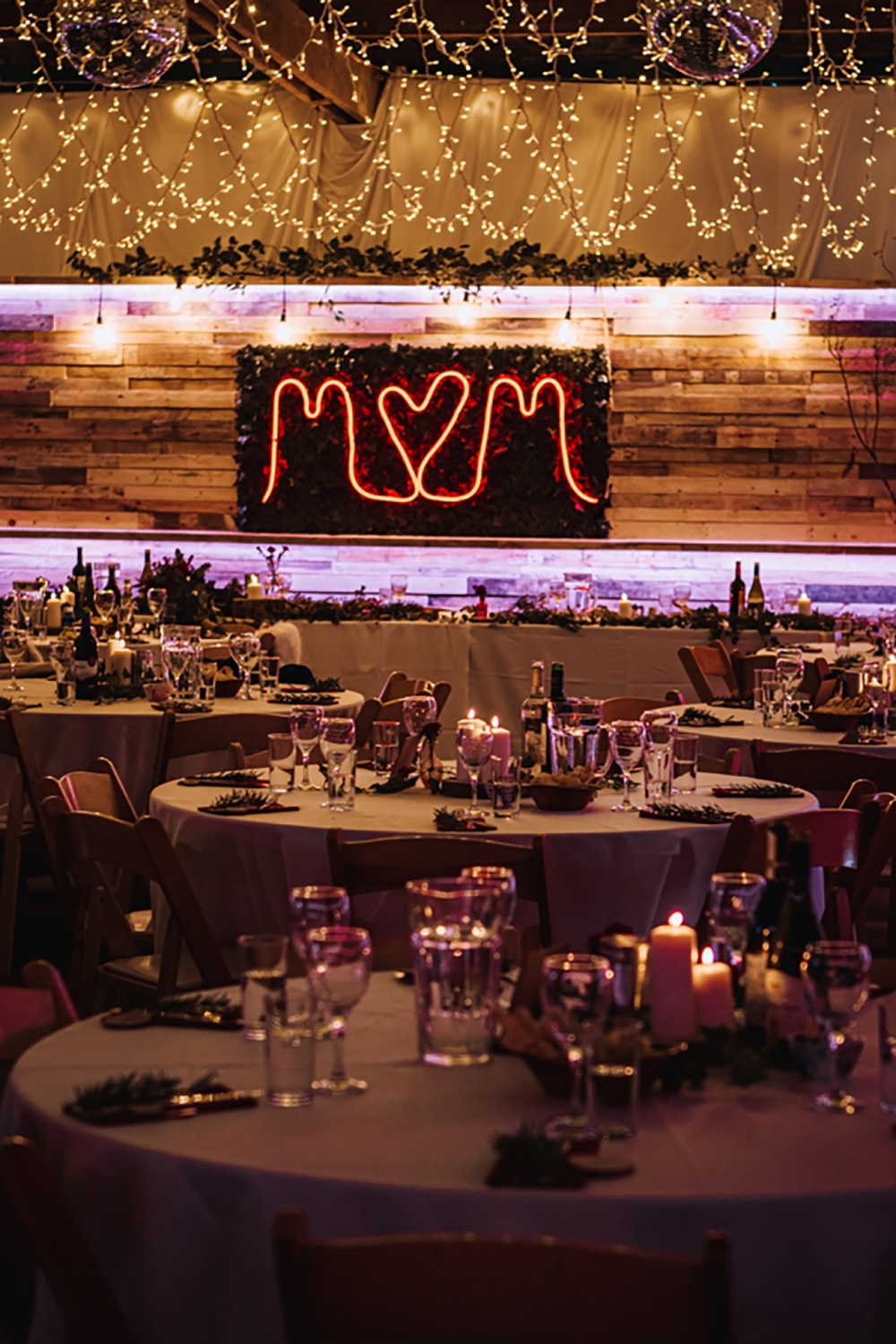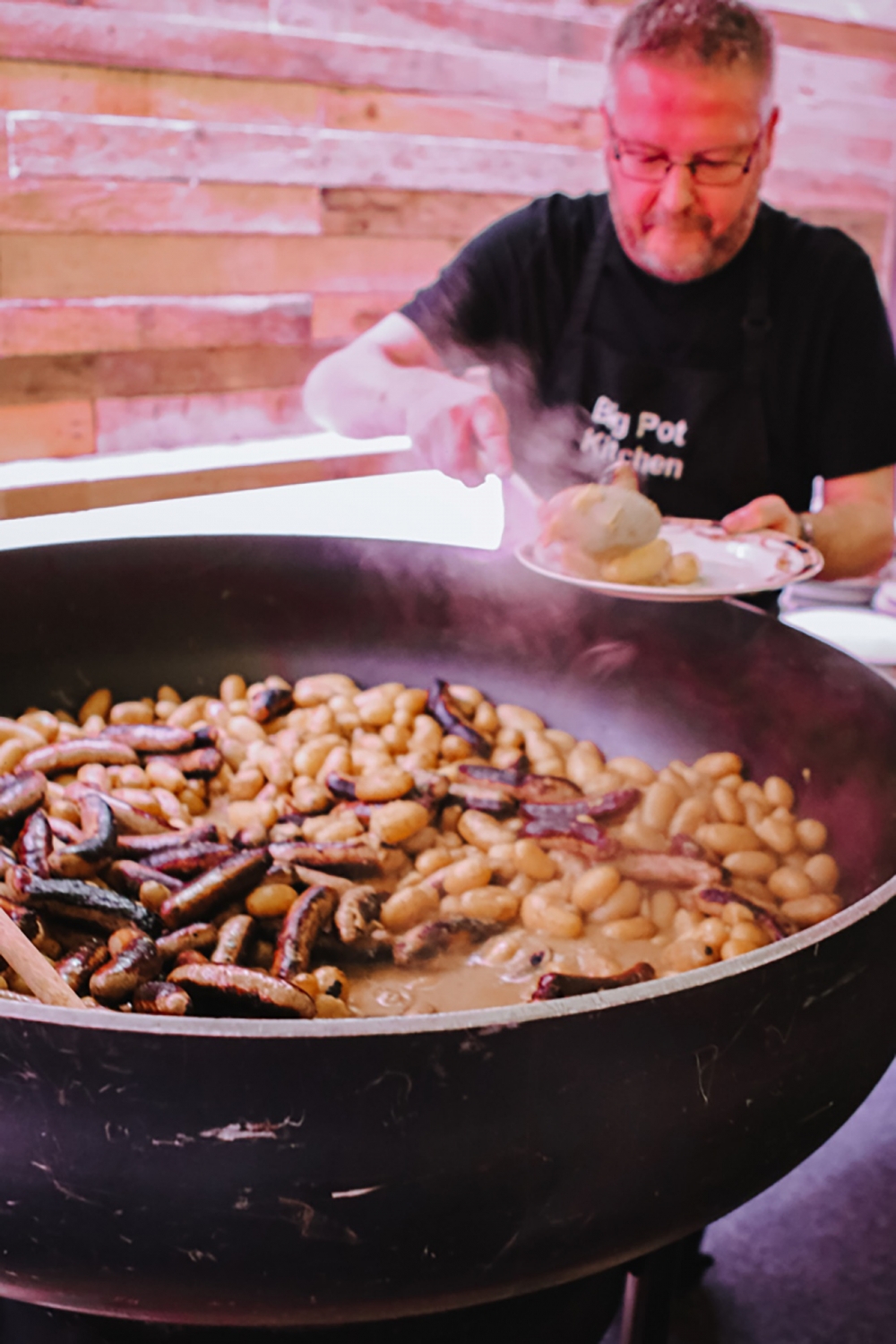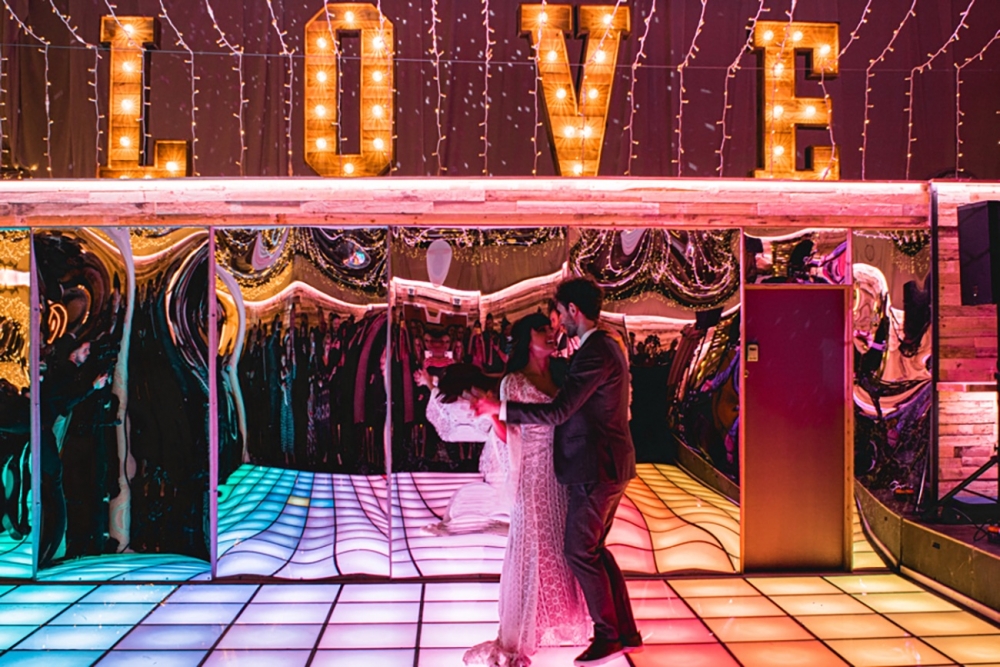 Wed

Directory

All you need from the finest wedding suppliers in Cornwall and Devon