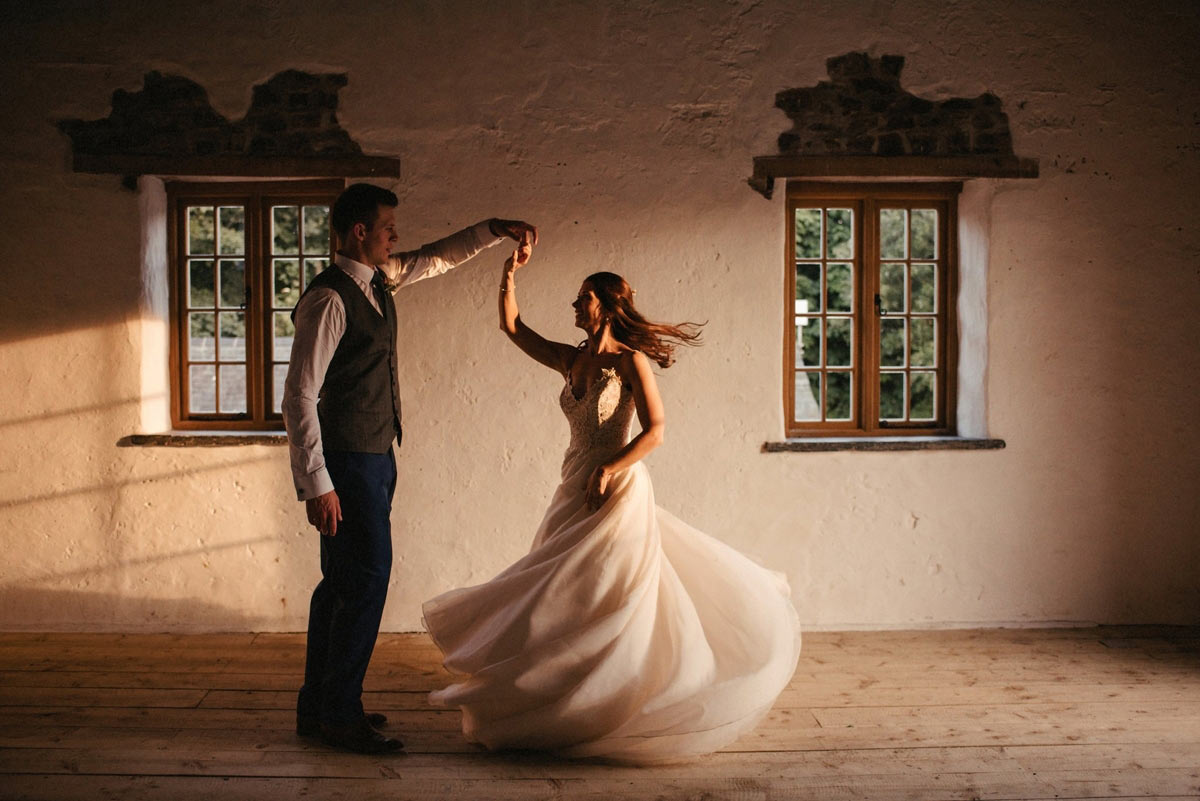 How to celebrate the wedding date you've had to postpone
Article Published: Thursday 9th April, 2020 - 4:20pm
---
We've, unfortunately, heard of many couples who've had to postpone weddings due to take place last month, this month, or in the near future. Some couples due to marry in the summer are choosing new dates rather than play the 'will it/won't it happen' game, while some have had the decision made for them thanks to government guidelines or venue availability. There's lots of advice here:
wedmagazine.co.uk/coronavirus-and-weddings-your-questions-answered
wedmagazine.co.uk/a-message-from-team-wed
for those who have questions regarding a change of circumstances thanks to the Coronavirus. But what about those who've made the decision to postpone… and now their original wedding date is nearly upon them?
We say celebrate the date anyway! For months, possibly years, you'd been counting down to that date, and this doesn't have to change. While it's a far cry from how you'd imagined the date would be, it doesn't mean you can't celebrate it as a special day, even if it's not your wedding day.
A sense of occasion
Damon Hughes, a wedding celebrant in Australia, has come up with a special way to commemorate the day, with Postponement Vows. "Just because you've postponed your wedding, that doesn't mean you two can't share a sweet little moment and exchange a few little vows on the day that you had been planning to. In fact, it might be just the pick-me-up you need when that date rolls around!" he says.
Understanding that you may be saving your 'proper vows' for the big day, and that you might not have the emotional energy to write something from scratch, he's put together a template that you can add to, adapt, and personalise just for the two of you. You can find it on
his Instagram account.
Toby Lowe
Bring your style
We love the idea of taking your setting – whether that's your kitchen table, bedroom, a garden picnic or place that means something to you – and styling it to make it feel special for you both. You'll likely have a little more time at home now, so hop onto Pinterest if the mood takes you, and create some DIY decor that'll add a bit of your theme or styling you'd planned for your wedding, to your home.
Rebecca at The Garden Gate Flower Company is a big advocate for making an occasion of your 'would have been' wedding date. "Sometimes it's the simple things like flowers in bud vases, crinkled linen and candlelight that makes a celebration table so special," she says. "To all my couples out there that have sadly had to postpone their wedding, this is a table set-up you can achieve in your own home and perhaps a nice way to mark your 'would have been' wedding date." Versions of her creative floral styling can be easily achieved thanks to the pictorial guidance she gives on
her Instagram posts
.
Nikki at Knots & Kisses has started 'Tablescape Tuesdays', where she shows how to create a wow-worthy table setting in your own home. Mindful that the majority of us are stuck inside at the moment, she also comes up with alternatives to decor and styling items that you're likely to have at home, so don't feel you'll be underprepared or won't be able to achieve a special look. Check out the
Stories on her Instagram
account for step-by-step instructions on how to create different looks, including Boho & Terracotta, and Winter Blues.
You could even dance to your first dance song - turn the lights down low, switch some twinkling fairy lights on and toast your love with a glass of fizz.
It's only understandable that you might wake up on your 'would be wedding date' and perhaps feel sad, a bit lost, a bit overwhelmed. But by making it a special date in its own right, it can be a meaningful day for you both, which you'll look back at with fondness. Remember that your love hasn't gone anywhere, and you'll come through this stronger. And that's worth laying a fancy table setting, cooking a gourmet meal (or chucking a pizza in the oven!), saying your 'postponement vows' and toasting to your future.
Alan Law
Main image: McGivern Photography
---