---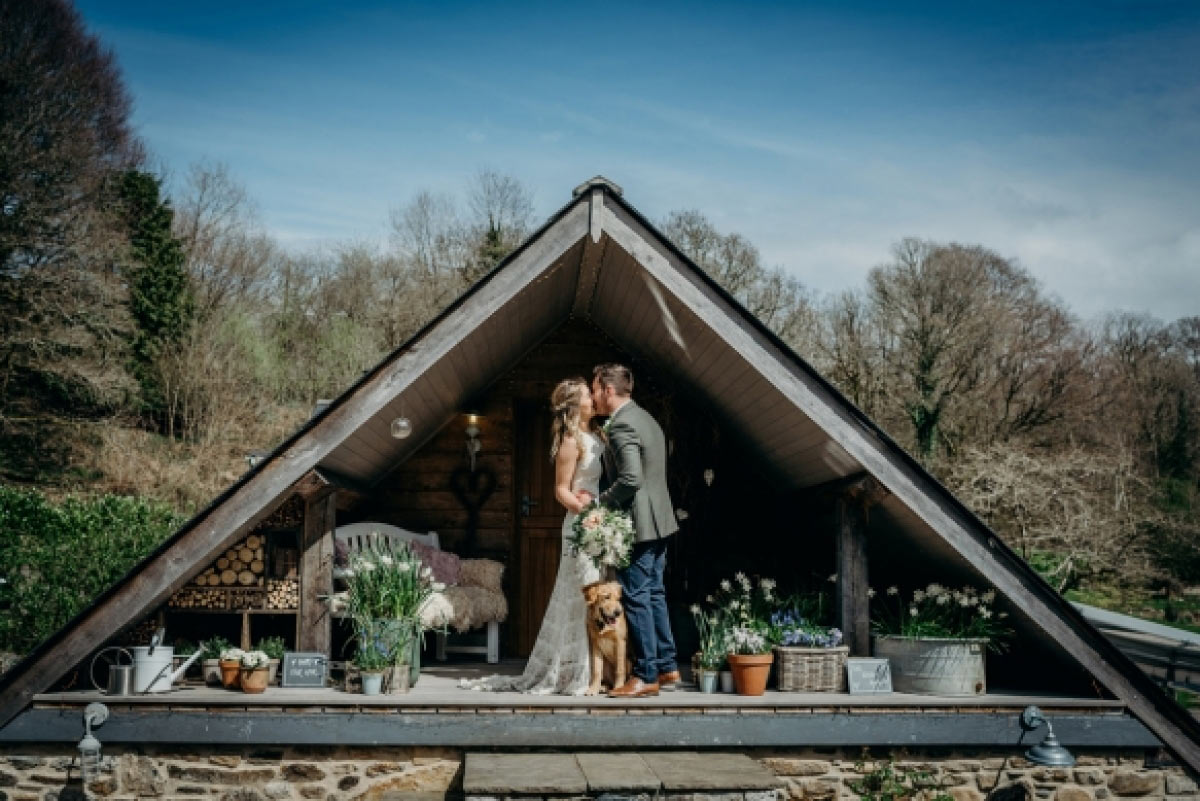 Elopement wedding in Devon
A small big day
Farren and Josh celebrated with eight of their closest friends on the edge of Dartmoor
Large-scale weddings - from festival weekenders to luxe country house extravaganzas - are big news in wedding world right now. But, at the other end of the scale, the intimate do is having a quiet moment of its own.

While poring over Pinterest, ticking off tasks on the to-do list and making paper pom-poms into the night are part of the whole wonderful wedding experience for many couples, there's a rising movement amongst others to simplify the process and steal away to exchange vows in privacy. Here, Farren and Josh share the story of their small - yet oh-so special - wedding...
"There were two main factors in choosing to have an intimate wedding: ease and finance," says Farren. "I'm Canadian and come from a large family. Even though I love my family dearly, trying to organise them all and get them to one place halfway across the world still gives me anxiety. Once we made our original list, we had nearly 200 guests. And as a young couple we didn't want to start our married life in debt. So we made some tough decisions and narrowed our list down to our four closest friends each. It was a manageable number, which didn't seem too hard to get organised."
"A big wedding seemed so overwhelming and we were so stressed by the idea of it, it was never going to be enjoyable," agrees Josh. "We both agreed that we just wanted to enjoy our day surrounded by a few close friends."
"We had been to a few elopement venues but Ever After was pure magic," says Farren. "Just the driveway alone brought me to tears. In addition to the venue being everything we wanted, the package and owner Nicola's knowledge of wedding planning made everything seem easy and stress-free.
Everything went seamlessly. The only small setback was that I left the vows on the kitchen table at home. I was beyond stressed, but didn't have to worry because the wedding planner, Bethany, managed to get our vows to us before the start of the ceremony.
I was walked down the aisle by my best friend and I would not have changed that for the world. Everyone got very emotional and I don't remember a dry-eyed friend in the house - minus our dog, Memphis, who was not impressed that he was put on a lead for the ceremony!
For outfits, everyone was given a loose colour scheme and the guests tried to match them. As for flowers and cake, the hours of Pinterest we went through was maddening, I think I looked at over 300 bouquets and 100 cakes! We then sent our top Pinterest ideas to Nicola's florist and chef and they did the rest - we did not have to worry about anything. They created a seasonal elopement menu, so the food was stress-free as well, and the cake was the best cake I had ever had.
Weddings shouldn't be stressful - they should just be about you and your partner's love. If that is what you're looking for, I would 100% recommend an intimate wedding."
"Ever since we eloped, a lot of our married friends have said they'd wished they had done what we did," says Josh. "They felt that they didn't really have time to celebrate their love because they were trying to run around and make all their guests happy at their large weddings. In the end, it's about what makes you and your partner happy, not making everyone else happy. It's your day, not anyone else's."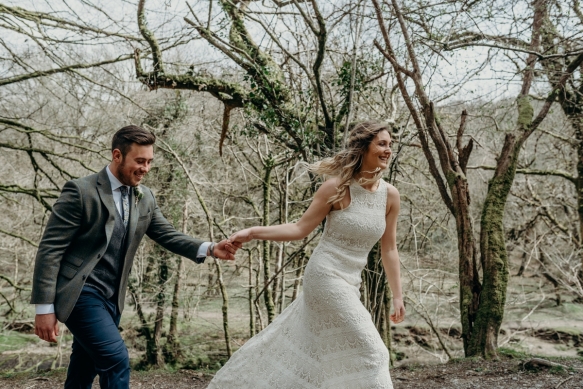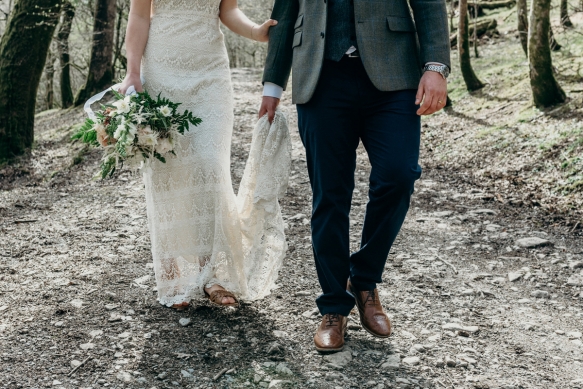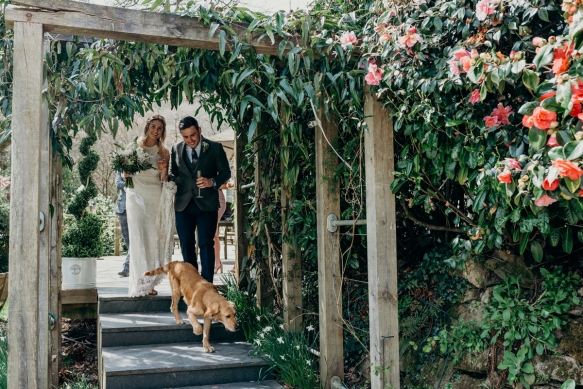 Photography Clare Kinchin Photography
clarekinchinphotography.co.uk
Venue Ever After
lowergrenofen.co.uk
Catering & cake Boo to a Goose
bootoagoose.net
Flowers Amanda Randell
amandarandell.com
Copyright Wed magazine 2020
Wed

Directory

All you need from the finest wedding suppliers in Cornwall and Devon