---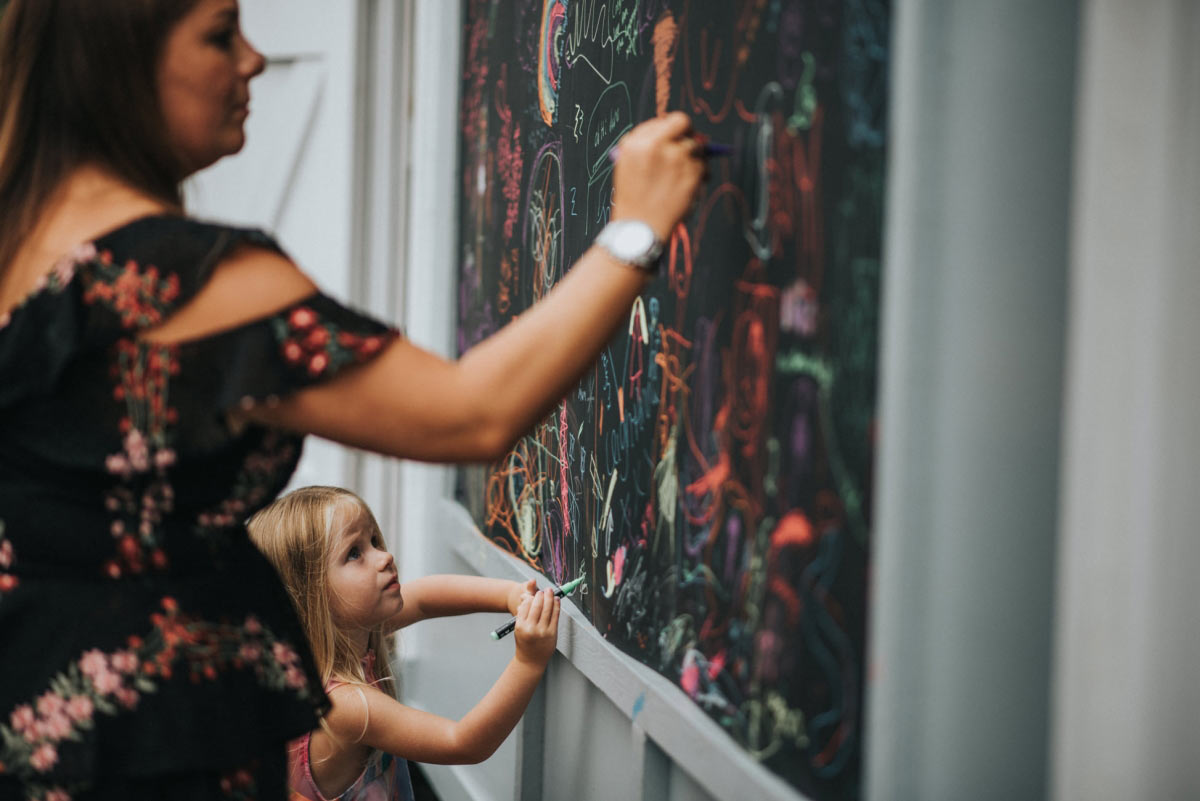 Creative ideas for an unforgettable wedding reception
Reception ideas to wow your guests
Party-perfect reception ideas to wow your guests
BE BESPOKE
Whether it's beers or booty bags to keep your favours in, branded wedding day materials and accessories will be sure to impress your guests. Add personalised labels on the beer, wine and champagne bottles to make your day truly yours, and if there's any left, your guests can go home with a wonderful keepsake! Branded extras can tie in with your stationery and orders of service to create a seamless wedding day feel through colour palettes, fonts and design, and you can even create your own wedding logo, monogram or crest.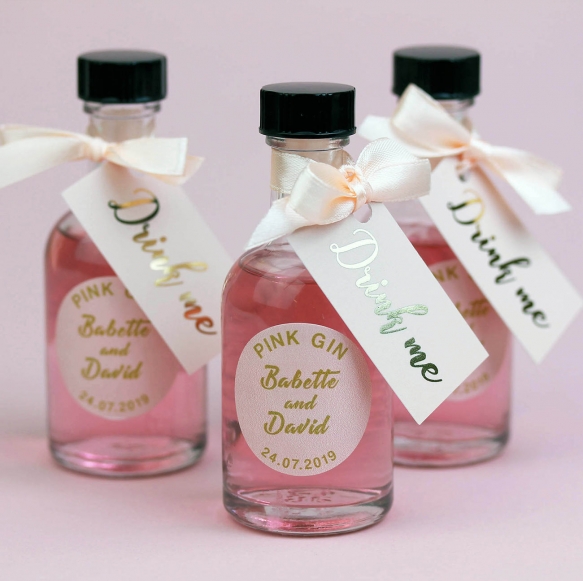 Not On The High Street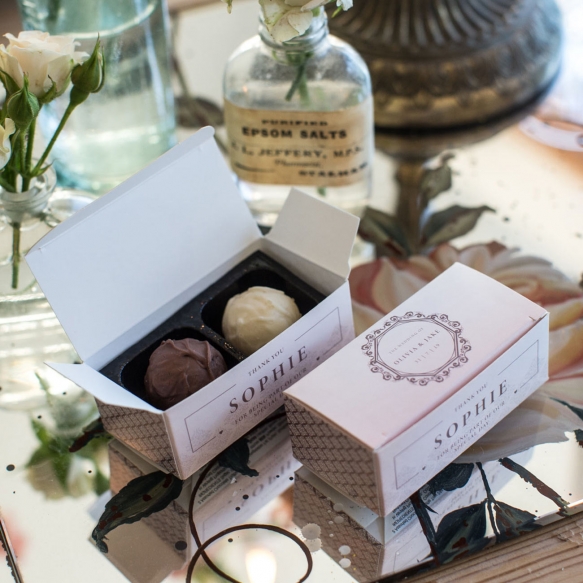 Vanilla Reindeer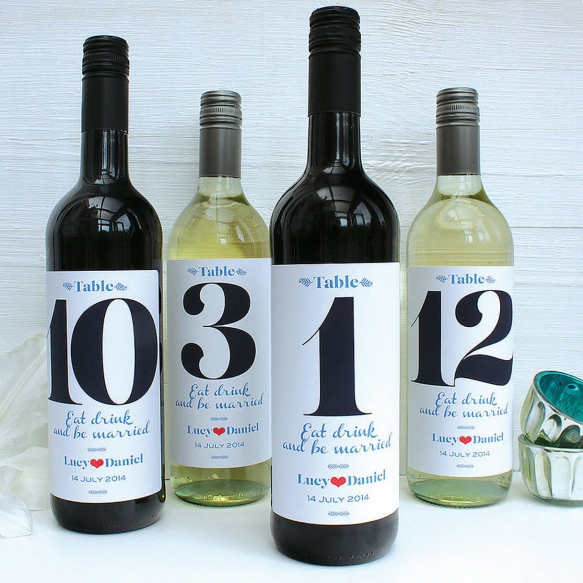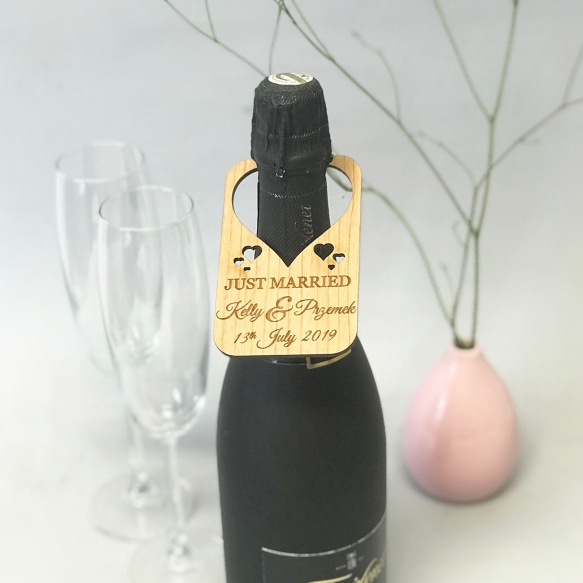 Not On The High Street
CHIC SEATING
When it comes to seating plans, why not forgo tradition and plunge straight in with an innovative approach to seating? Let your guests relax, wind down, celebrate and not have to worry about where they are sitting with a version of a seating plan where each table number is attached to a drink. Hang cute escort cards to the rim or stem of your guests' champagne flutes, which tells each guest their table number. Ensure the flutes are ready to be served once your guests arrive at the reception and all they have to do is sip their drinks and clock their table number attached to their glass. Simple! And this way, there won't be a mad scramble to find the seating plan, which means there'll be more time to chat, socialise and coo over the bride. We'll drink to that!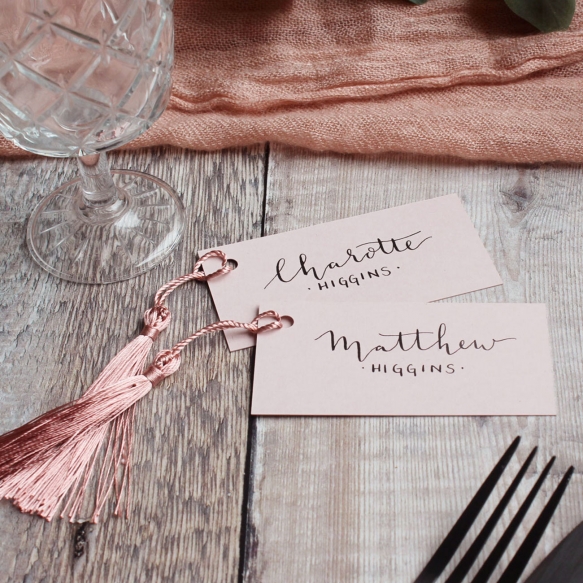 Not On The High Street
PAINT A SCENE
We all know that there will be no shortage of camera phones to capture your every move on the big day, as well as an official photographer to snap you looking your beautiful best, but here's an idea. In addition to the paparazzi-style clicking that will be taking place, how about hiring a wedding day painter to capture some memorable scenes from your reception and committing them to watercolour, sketch or canvas for you to cherish forever? Your guests can watch your artist create a work of art that comes to life in front of their eyes, and it will be a stunning memento that can be presented to you before the night has even finished.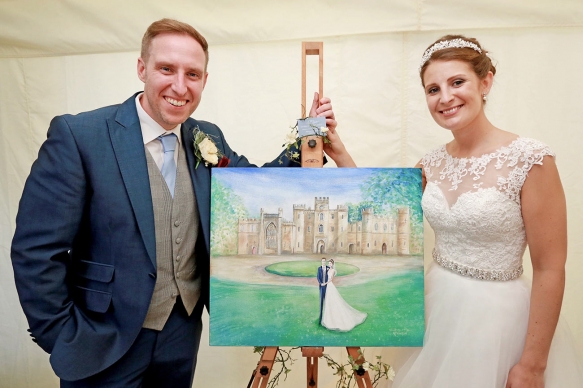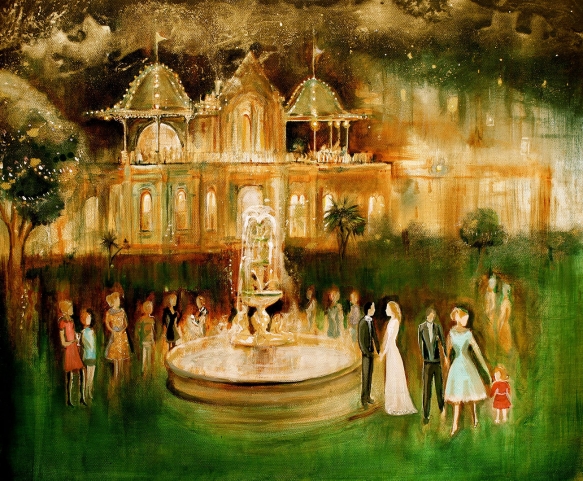 Charlotte Atkinson Art
DROP EVERYTHING
Balloon drops are a spectacular, fun and gentle way to get the party started. Much like giant confetti, balloons can be themed to match your venue or colour scheme. Coming in all shapes and sizes, think heart-shaped, giant balloons or ones printed with your new names. Plus, you can even find balloons within balloons that explode to release even more balloons! Take into account the height of the room before you get too excited though – to drop any considerable number of balloons, you'll need a lofty space.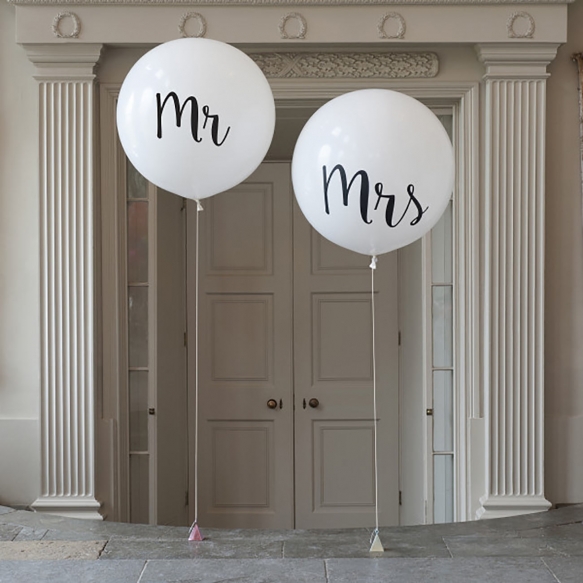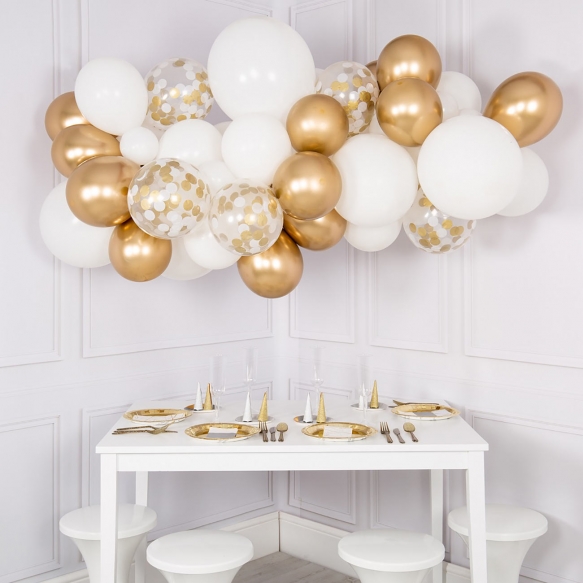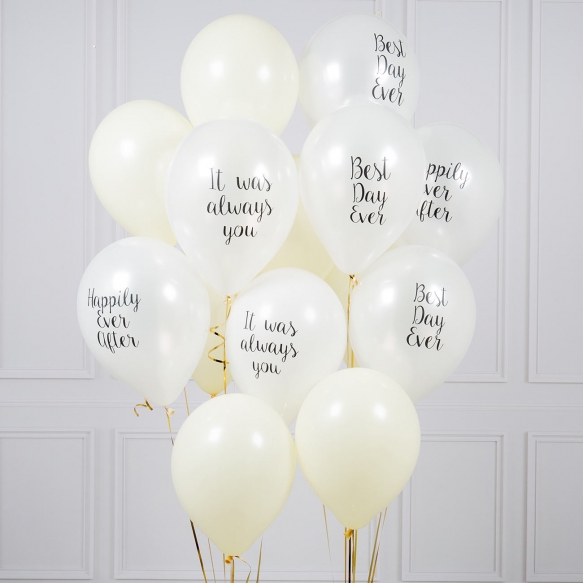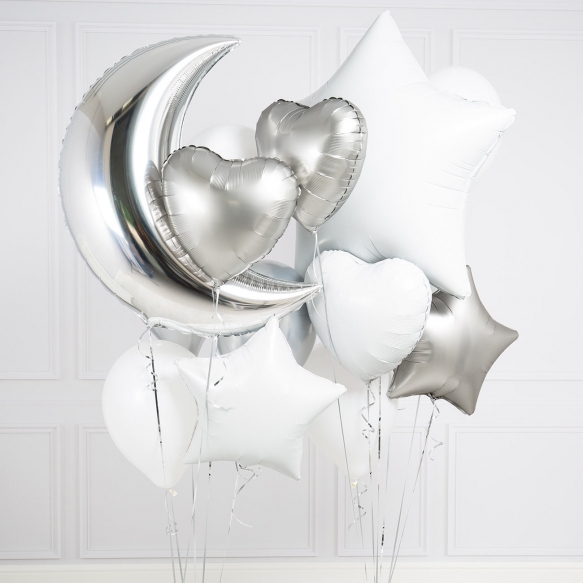 Bubblegum Balloons
TAKE THE BISCUIT
Personalised mementos never fail to make people feel special and achieve the aww factor – especially ones you can eat, such as biscuits. Create favours featuring your guests' names and use them as place settings too. Some creative cookie companies can even design biscuits based on what each guest looks like – though this might be easier for a bijou do!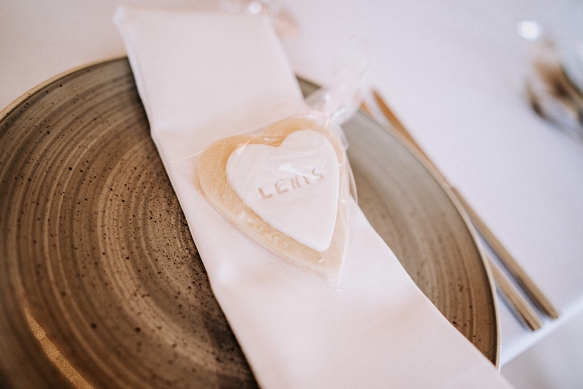 Dan Ward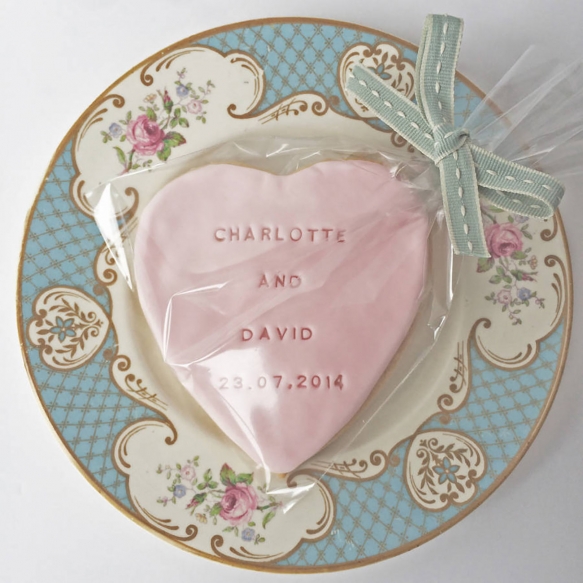 Not On The High Street
GET CREATIVE
Ask your guests to contribute towards a giant work of art! Either commission an artist or ask a very reliable and sober friend to take control, and allow your guests to come up with a piece of art that has been made by your entire wedding party. All you'll need is a blank canvas and then let your guests each spray, glitter or paint their ideas on to it. We probably don't need to tell you that, although this will result in a wow factor one-of-a-kind piece, the logistics of this mean it's very high on the mess-o-meter, so plan carefully.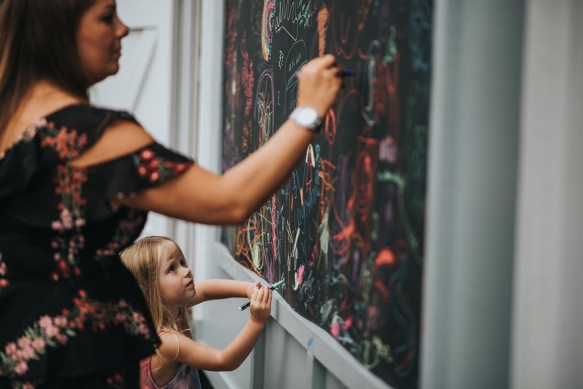 Mark Shaw
GLOW LIGHTLY
Take your balloons from day to night by choosing LED light balloons for your evening do. Use them as centrepieces for a dazzling look at an evening wedding breakfast, line pathways with them or simply hold them for some seriously magical starlit photographs. A garden filled with bundles of helium-filled twinkling orbs all dancing in the night sky will make an impressive (and quieter) alternative to fireworks, and has to be one way to finish with a visual bang.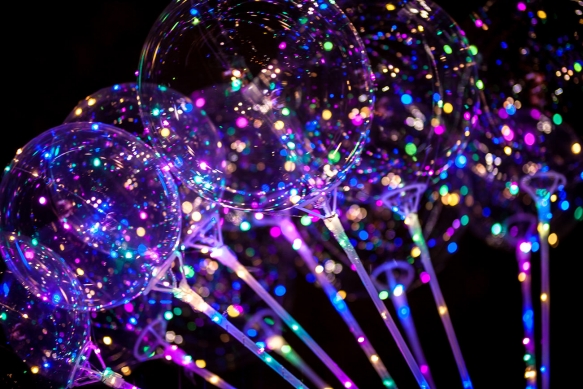 Sweet Art
No we don't mean just fondant icing and cake toppers. Frame it, make it dazzle by winding it in fairy lights or hang string lights in front of it like a sparkling curtain your guests can peek behind. Wedding cakes can be truly spectacular creations so make sure you give yours the moment it deserves in the spotlight and show it off to the max. Ideas we love include quotes iced onto cakes, whether it's from a film, poem or even sharing a sweet, funny or romantic moment you and your new spouse had long forgotten. You could surround the bottom layer of your cake with an oversized floral wreath, or smaller cakes can be hidden inside antique bird cages. You could even talk to your venue about the possibility of suspending your cake on a hanging shelf. Or how about asking your cake maker to create a tower of cakes or individual scaled-down versions of your larger cake so each guest can help themselves to a mini version of your main cake?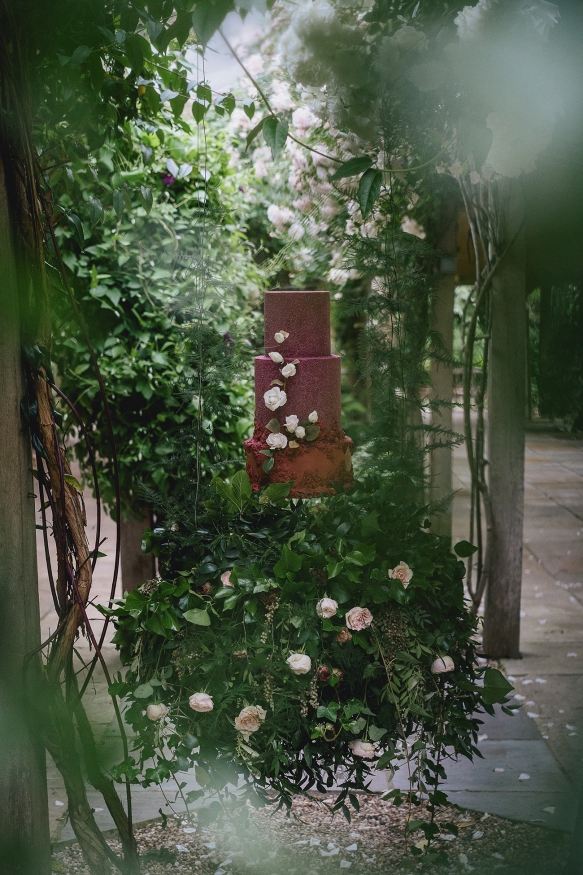 Edible Essence (styling Knots & Kisses)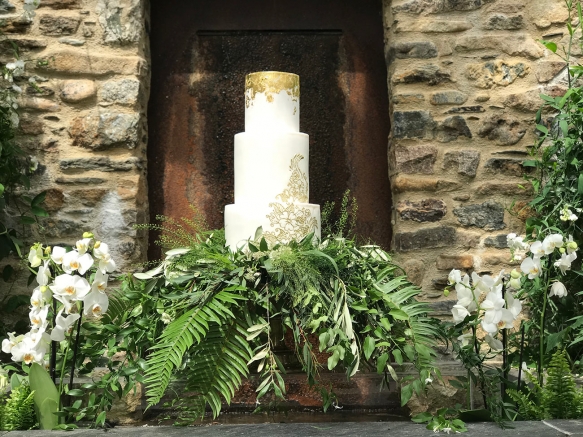 Edible Essence (styling The Artful Event Co)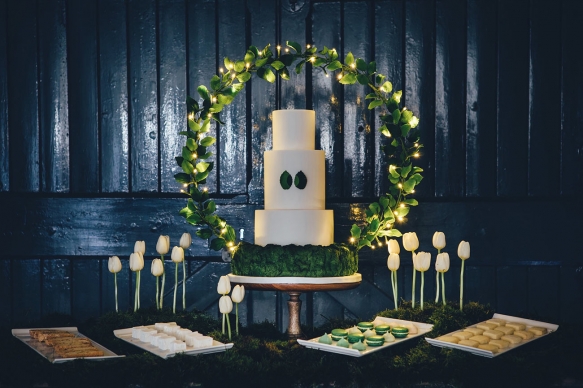 Peboryon
Wed

Directory

All you need from the finest wedding suppliers in Cornwall and Devon