The Devon Edition of Wed Magazine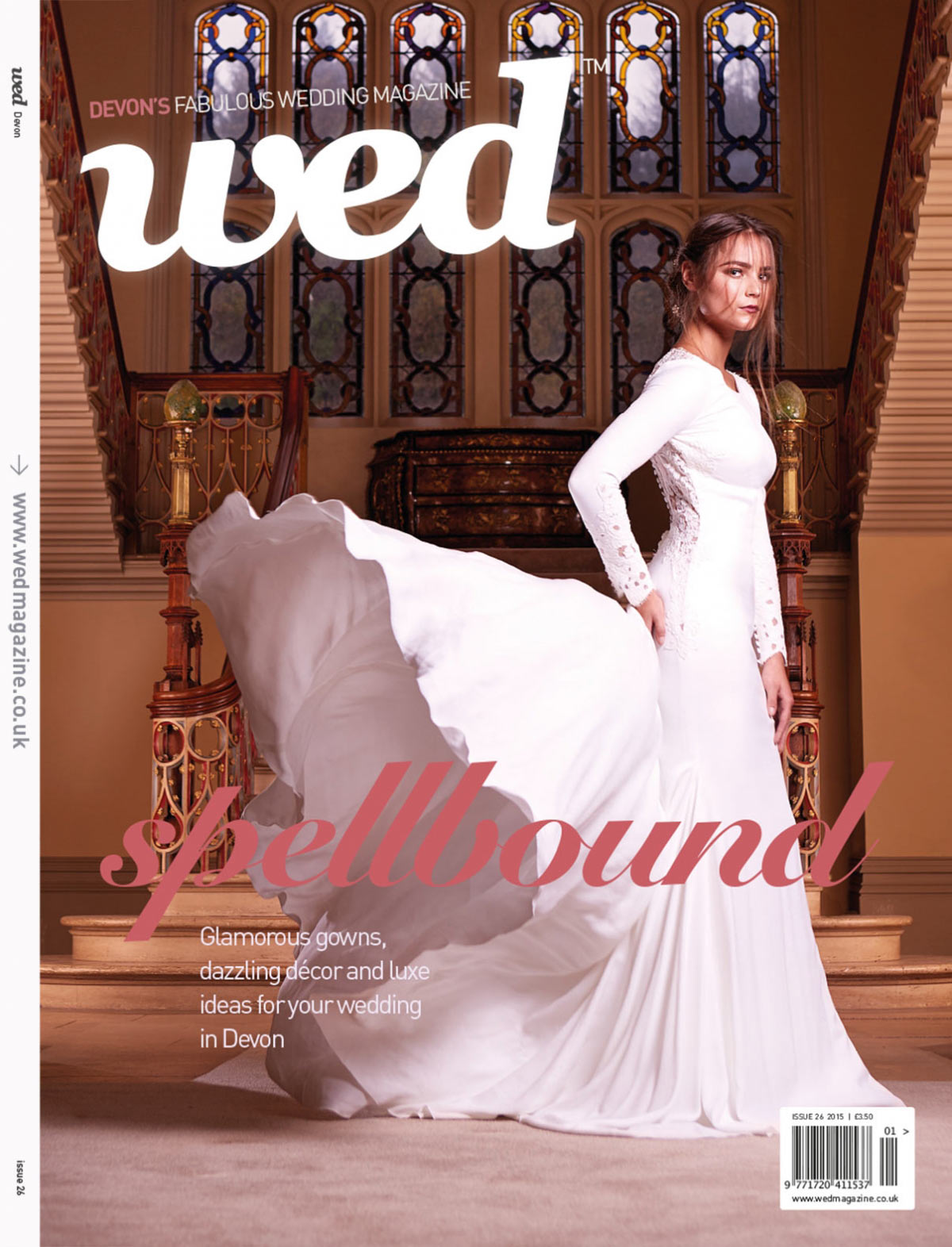 Devon Wed Magazine - Issue 26
Newly engaged? Congratulations and welcome to Wed! Compiled by a small and industrious team, Wed is here to inspire, engage and support you each step of the way to the altar. Here at Wed, we're all about encouraging you, our lovely readers, to live out the most wonderful, personality-packed wedding day in this breathtakingly beautiful county. Forget the concept of 'rules', bid goodbye to etiquette - and embrace a celebration that shouts you. It is this ethos that underpins every beautiful page of this issue.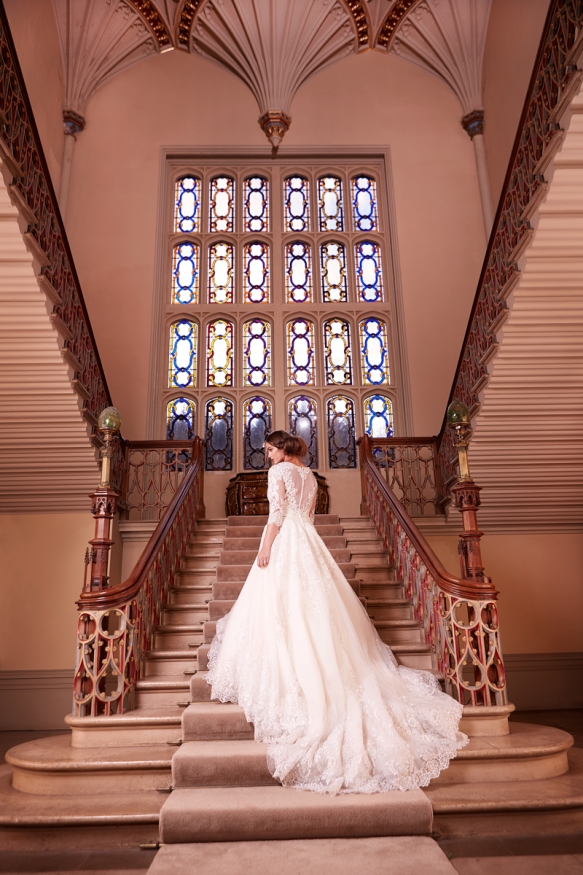 Our bridal fashion story 'Such Stuff As Dreams Are Made On' sets the starry-eyed mood. We loved every moment of our day shooting in the majestic setting of Mamhead House, and the spectacular interiors provided the perfect backdrop to capture our selection of glamorous gowns, where dramatic silhouettes and sumptuous fabrics meet the most exquisite embellishment.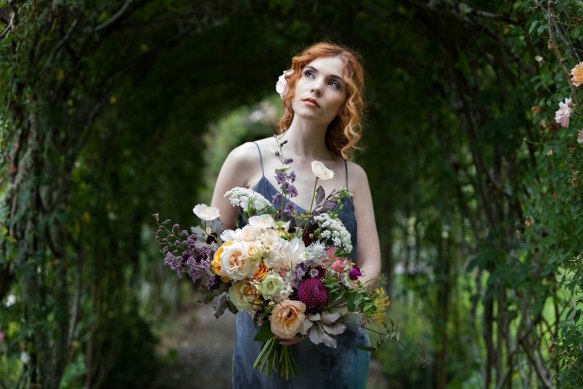 Whichever season you've set your heart on, we have a styled shoot to inspire every detail, from the petals to the place settings. Captured against the enchanting backdrop of Hotel Endsleigh in late summer, 'Art and Soul' is brimming with beautifully crafted cakes and calligraphy, lush flowers and divine details that look fresh-from-a-painting, while 'Wild Wood' offers a moody and magical take on an autumnal theme, shot in the woodland of the Deer Park Country House Hotel.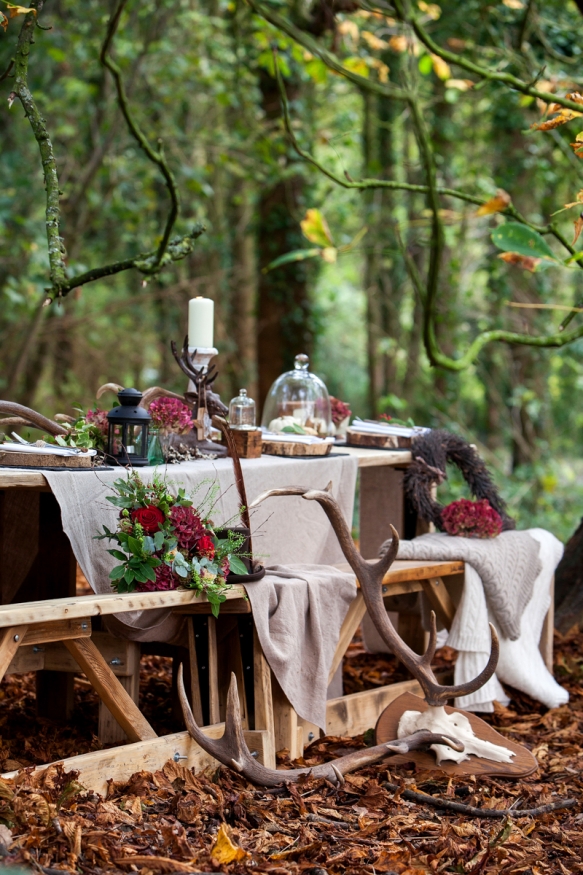 Your menu is a key ingredient in infusing personality into your wedding. Our feature 'Food for Thought' is full of creative and flavoursome menu ideas for a delicious do, while 'Cake Couture' serves up sweet inspiration for an individual and unforgettable wedding cake. And don't overlook your drinks menu. 'Raise a Glass!' covers everything from sourcing your drinks to styling your bar. Completing the party-planning inspiration, 'Doing It For The Kids' is chock full of tips to keep your young guests happy.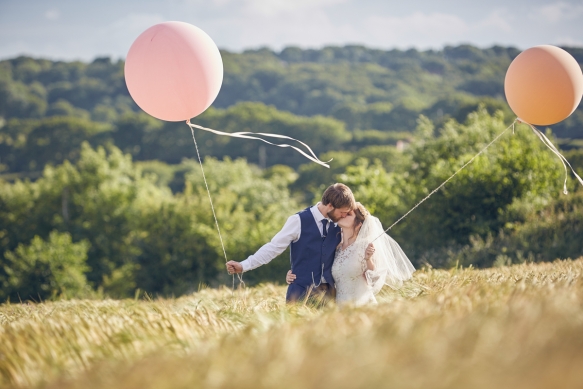 In 'Got Wed', we meet eight couples who celebrated in brilliantly individual style. From a relaxed and intimate wedding on Burgh Island to an autumnal extravaganza popping with rich colours and fun details, each couple did it their way. I hope these pages inspire you, too, to create the very best day imaginable.
Rebecca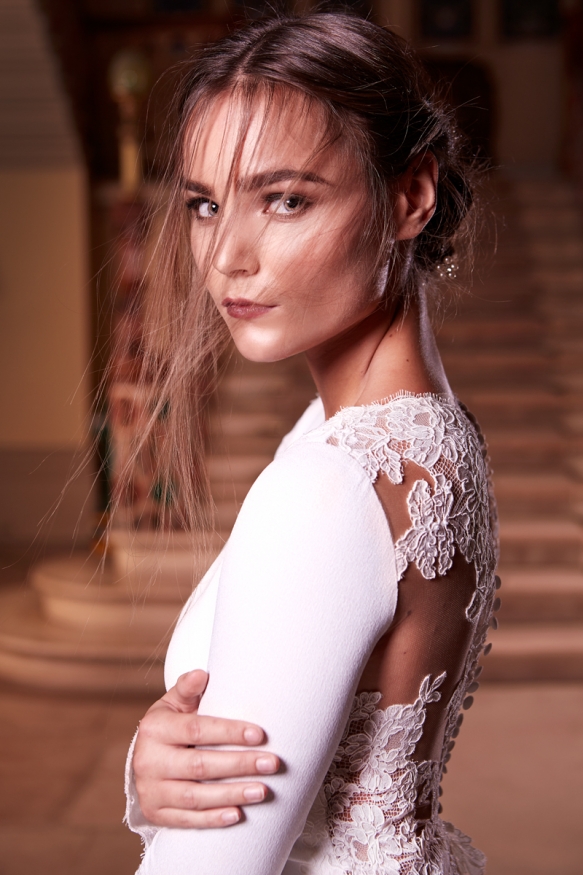 STYLE
14. AMAZING LACE
Elegant lace details for a timeless and super-stylish celebration
16. SUCH STUFF AS DREAMS ARE MADE ON
Get swept away in the glamour of a fairytale gown lavished with luxe detail
26. ART AND SOUL
Create a painterly scene with rich colours, lush florals and handcrafted touches
30. DRESS CODE
Get to grips with bridal fashion lingo with this must-read guide
43. BEST FOOT FORWARD
Sashay down the aisle in these high-glamour heels
45. NATURAL BEAUTY
Go au naturel for a timelessly beautiful wedding
54. WED'S BOUDOIR
Bridal beauty tips and trends
56. SWAN LAKE
Embrace ballet-inspired gowns and achingly elegant details
60. WORKING THE GROOM
Style tips for the man of the moment
62. SUIT YOURSELF
Grooms' wedding woes resolved
88. WILD WOOD
Moody and magical inspiration for an enchanting autumn wedding
98. LUXE IS IN THE AIR
Glamorous gowns and gold-dusted details spell a modern take on opulence
FEATURES
49. CIRCLE OF LIFE
Top tips on choosing a wedding ring to treasure a lifetime
65. FOOD FOR THOUGHT
Tantalising inspiration for a very modern wedding breakfast
71. CAKE COUTURE
Sweet ideas for a personality-packed centrepiece
79. RAISE A GLASS!
Nail your drinks menu with this advice from the experts
86. COOL COCKTAILS
Delicious cocktail ideas with a delicious twist of Devon
94. DOING IT FOR THE KIDS
Keep your young guests happy with these simple steps to a child-friendly day
102. HOUSE PARTY
Wed takes a look inside some of Devon's finest country house venues
116. NAME CHANGER
Changing your name after 'I do?' Wed wades into the great name debate
135. ONE LOVE
How do you know when you've found The One?
REGULARS
6. BRIDAL BUZZ
What's new, what's hot, what's on
108. THE VENUE
Licensed venues for civil ceremonies in Devon
130. GOT WED
Newly-weds share a glimpse of their day
154. NOTES ON A WEDDING
Top tips for your planning pleasure
Editor
Rebecca Matthews
Chief features writer
Hannah May
Contributors
Elizabeth Chester, Sarah Christopher, Abby Driver, Tracy Edwards, Claire Hooper, Christine Jensen, Charlotte Lodey, Gemma MacKenzie, Claudia Montano, Jenny Phipps, Leon Soulsby, Chris Wasey, Elle Winsor-Grime
Design
Matt Sanwell, Design UNLTD
Advertising and Management
Brendan Sleeman
Distribution
Jenna Matthews
Finance
Morwenna Matthews
Publisher
Wed Magazine
28 Reens Crescent
Heamoor
Penzance
Cornwall
TR18 3HW
01736 331456
wed@wedmagazine.co.uk
www.wedmagazine.co.uk
Print
Four Way Print
Cover image
Dress
Pronovias Atelier
The Wedding Company
www.the-wedding-company.co.uk
Photography Barry Jeffery
www.barryjeffery.com
Wed

Directory

All you need from the finest wedding suppliers in Cornwall and Devon