---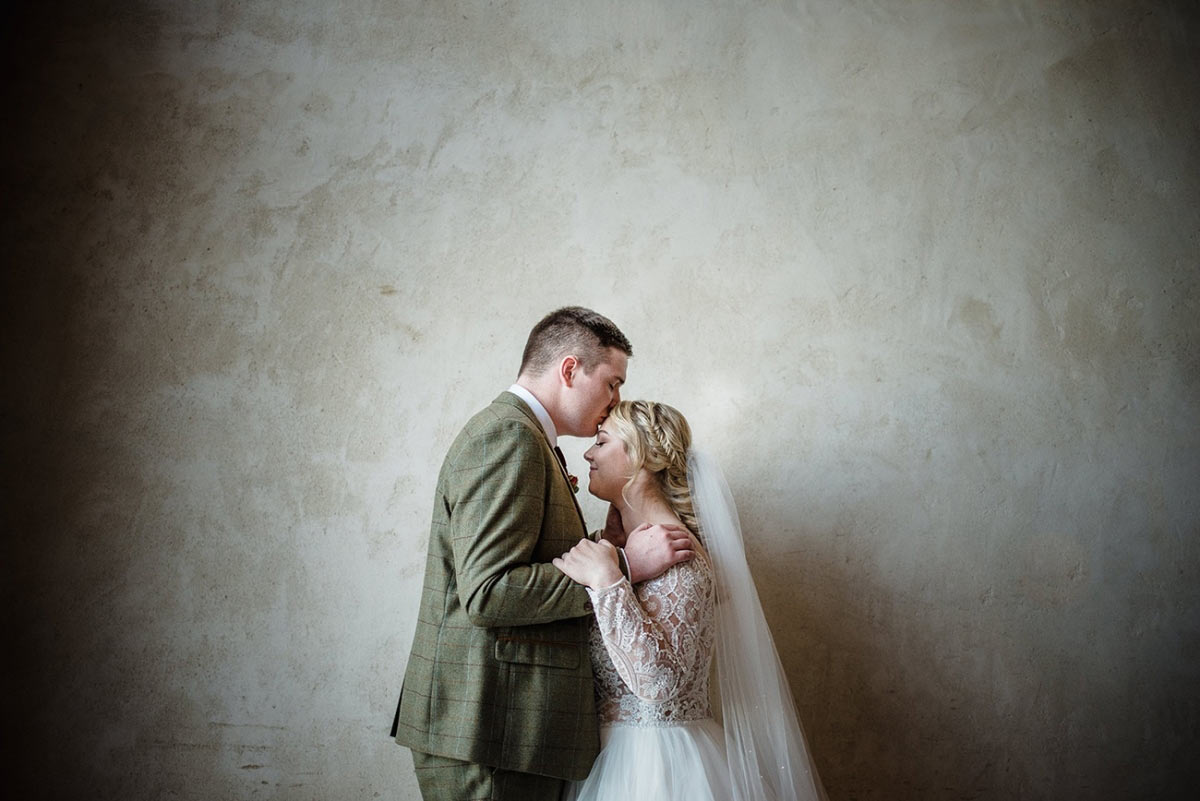 Covid weddings
Love in the time of Covid
---
Two couples share the stories of their scaled-down but so-stunning weddings in Devon
"We changed wedding venue and date three times!"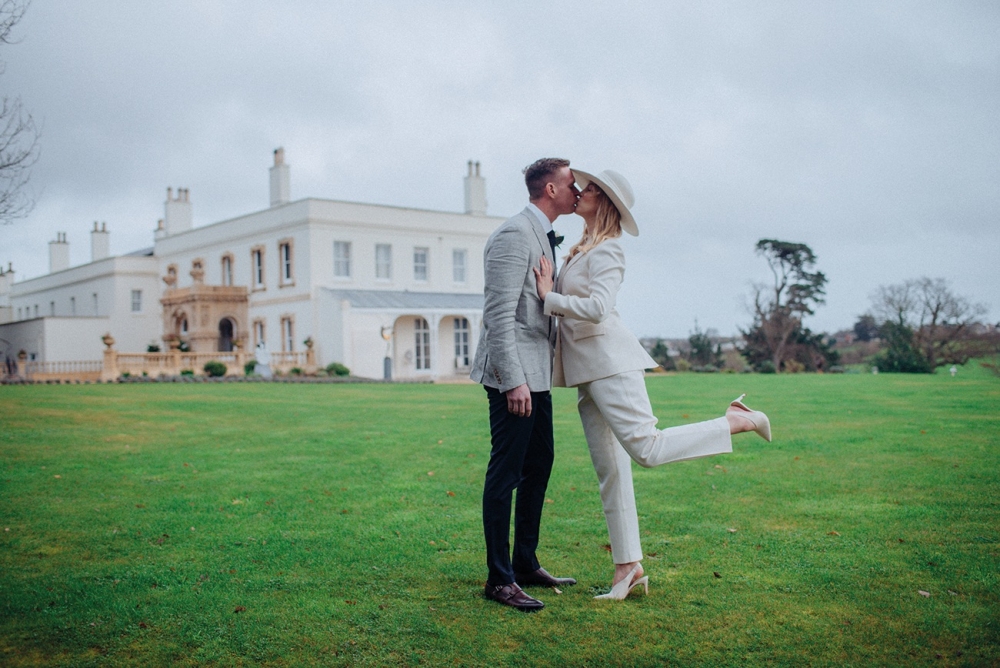 "We met in 2011 in a local nightclub, and started a relationship in 2012," explains Lauren, revealing that Sam then proposed in 2017 in the Maldives. "We had our little boy in 2018 and we just love being a family. Our wedding was originally planned for 2nd May 2020. However, due to the national lockdown, none of that could go ahead. We found a different venue and booked for 2nd April 2021 – we were super excited and started to get things organised. Then came the announcement that weddings would only be allowed 15 guests.
At this stage we didn't discuss anything with anyone else, we just needed to get our heads straight about what to do. We spoke to the venue and they agreed that we didn't foresee the numbers being increased to the guest list of 120 we'd planned. We explored the option of bringing the wedding forward to December and having just 15 guests; however, we wouldn't be using the venue to its full potential, as it was very much an outdoor venue.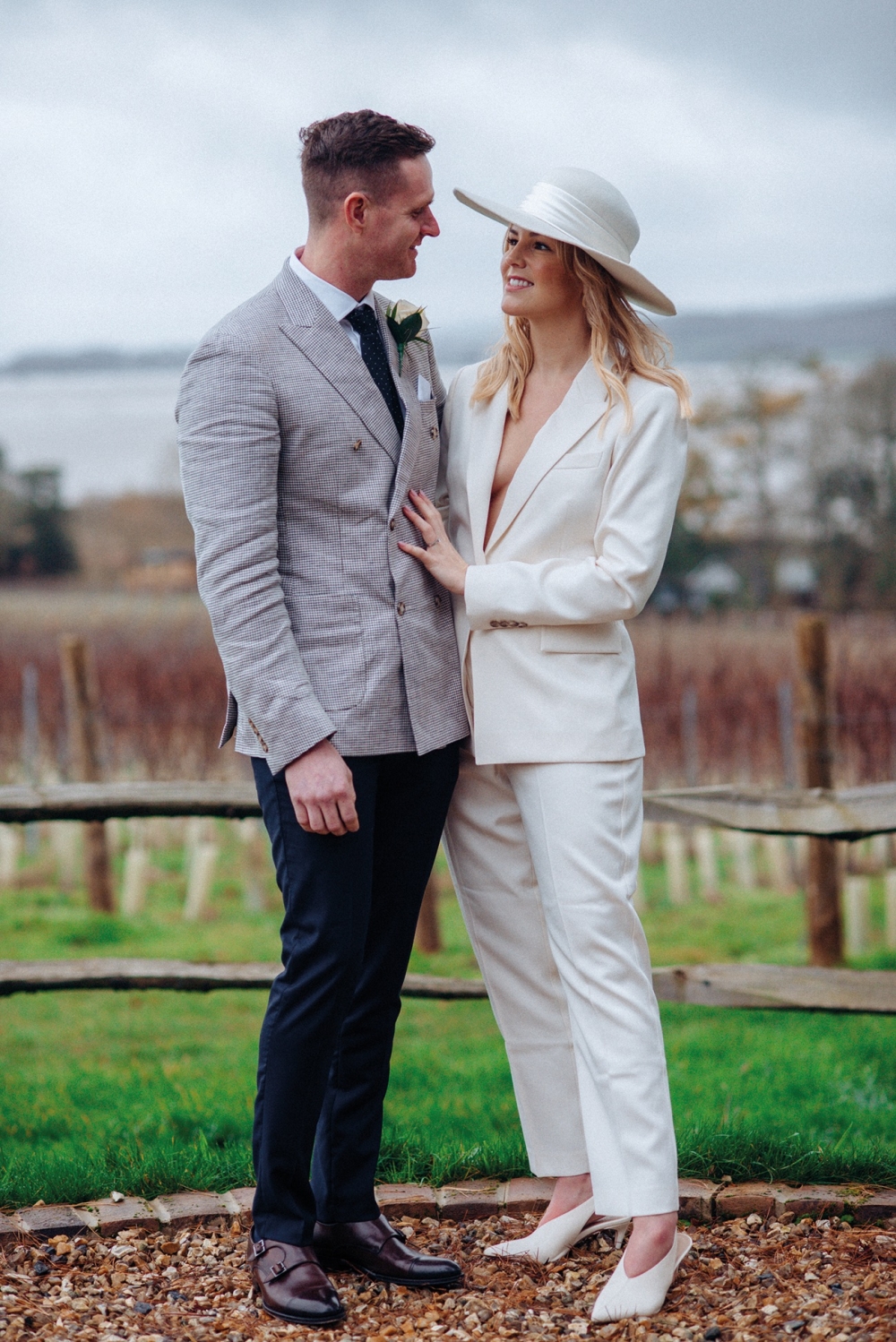 Covid-19 had made me rethink the guest list, so we agreed on a more intimate day, and came to the decision that it's about our love for one another. So Larkbeare House registry office seemed right, followed by an afternoon tea reception at Lympstone Manor. I fell in love with Bianca Jagger's bridal outfit and found my dream suit from Reiss. A local hat designer created my floppy fedora hat in ivory with a ribbon band – it was all perfect.
On the day, my brother Matt and his girlfriend Georgie were our witnesses at the ceremony. It was so special – the tying of the knot itself and Sam clenching my hand will stay with me forever. I put together a letter for Sam, which I gave him following the wedding, then we went to Lympstone Manor, where we met the photographer and our two-year-old son Freddie who joined us for photographs.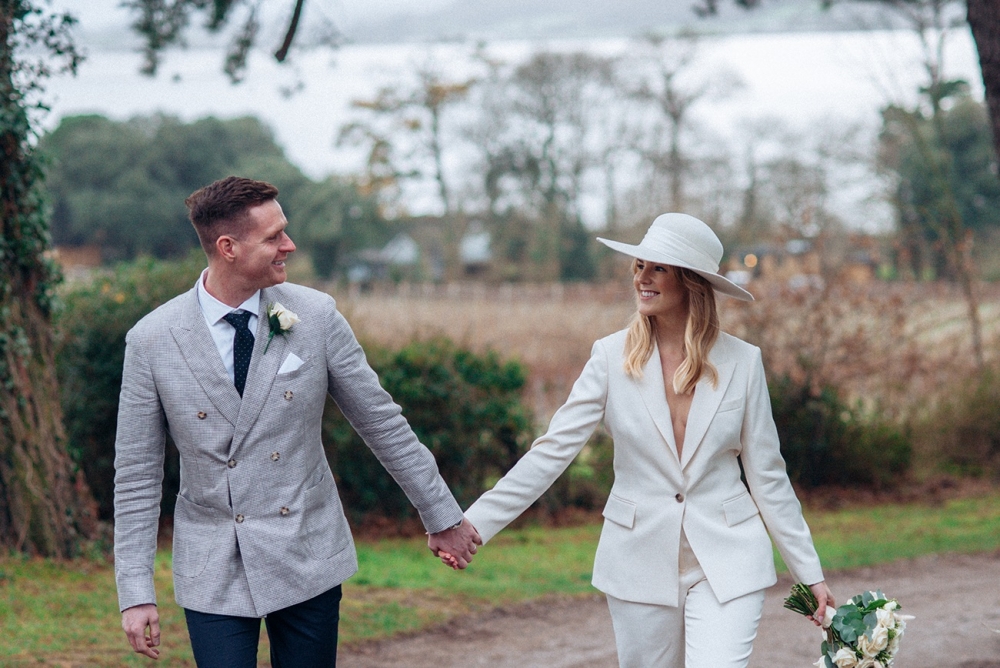 It was so emotional seeing my little man – he had no idea what was going on but in his tweed suit and leather brogues he looked just like his daddy! Luck was on our side and the bad weather held off on our special day meaning most photos were in the grounds just as we wanted. My bouquet was absolutely gorgeous. The florist, Holly, asked if she could create something for me as a surprise and it was amazing – ivory and greens with a few bunny tails. Utterly gorgeous.
We had the reception with just the four of us in line with government guidelines: a lovely champagne afternoon tea. The venue really looked after us, and it was everything we could have wanted and more.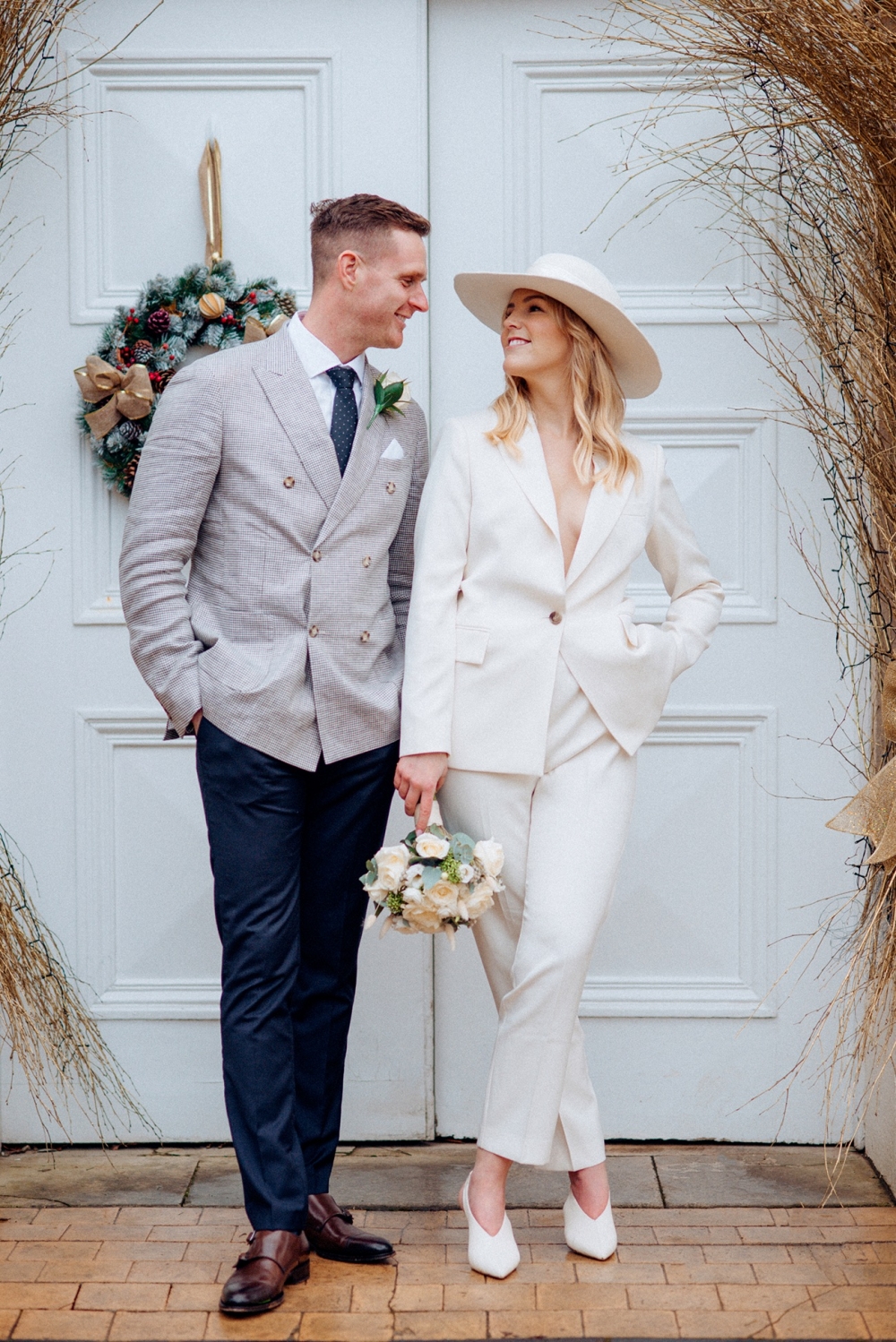 At times it felt like it was never going to happen, but it had (very differently to planned!), and it was the magical ending we needed and deserved. The next day we flew to the Seychelles; it was just perfect, we had a villa on the beach with our own pool so spent most our time listening to music, reflecting and making memories with our gorgeous little boy. We've decided in the future we will have the day we'd originally planned, with a blessing ceremony, and we didn't wear our planned wedding outfits so we still have them saved.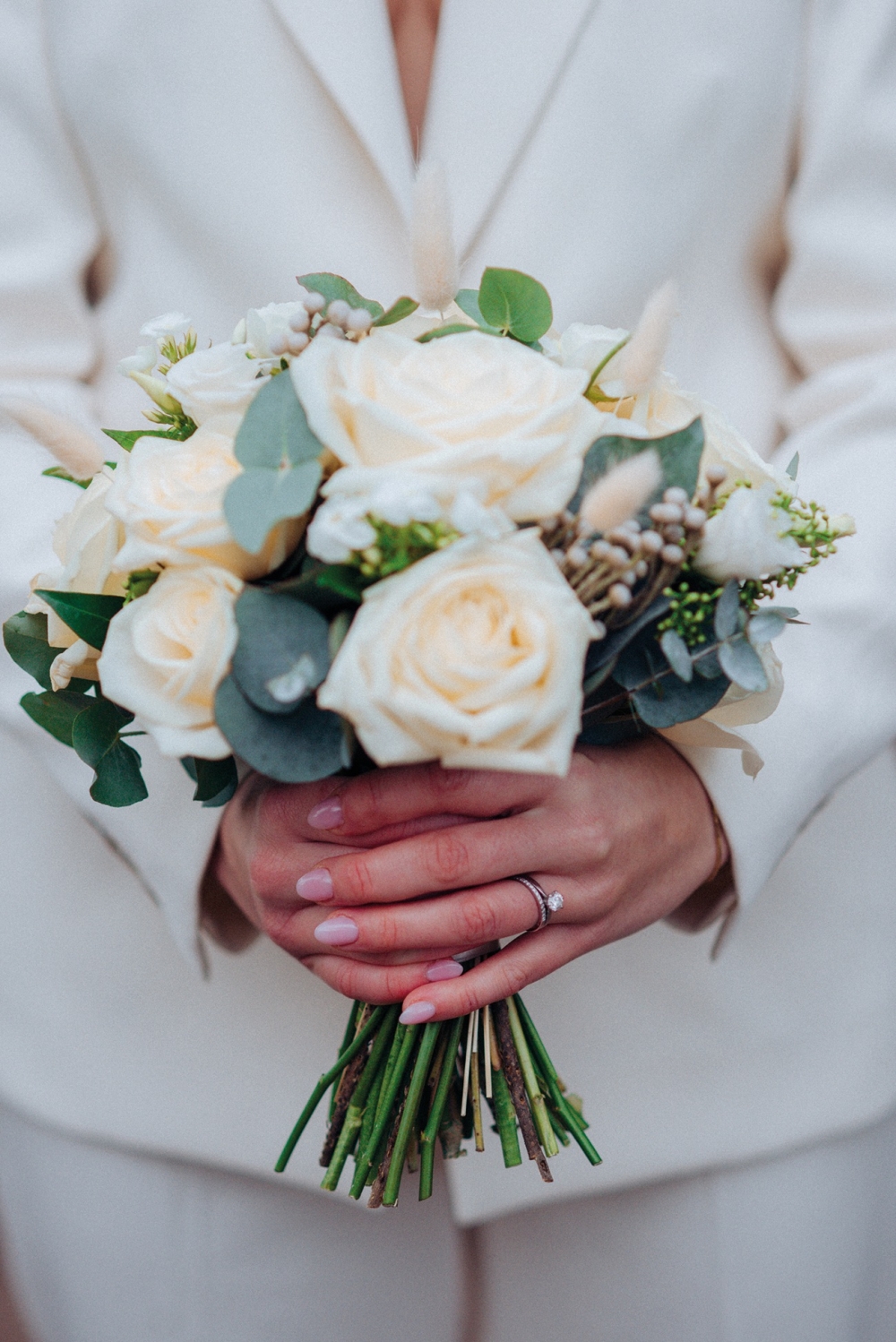 My advice would be do not think of anyone else; it's hard but it is true, this is about you two and a celebration of your love. It was not how we planned it to be, but I wouldn't change it now, the intimacy was just magical."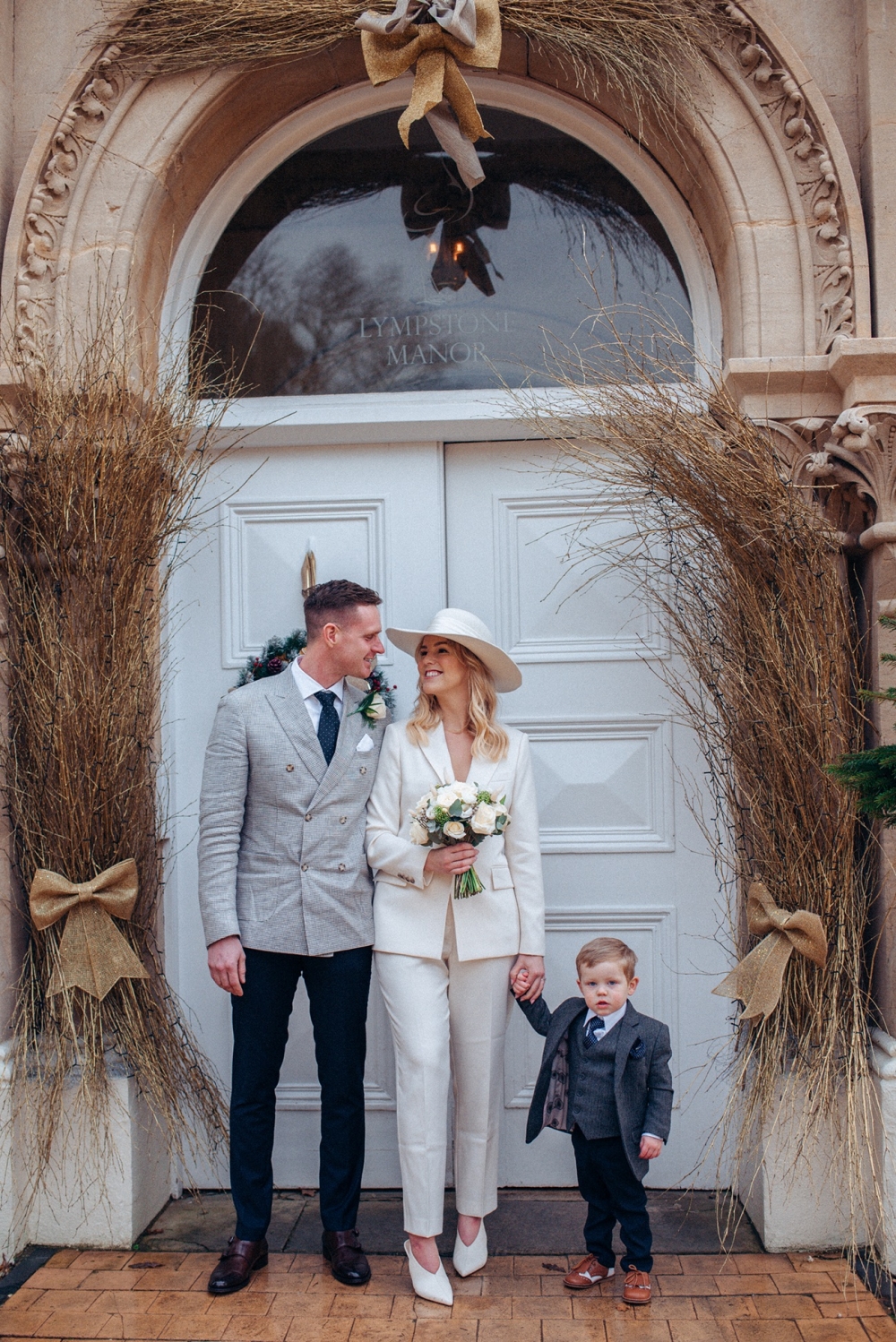 "We brought our wedding forward to avoid lockdown!"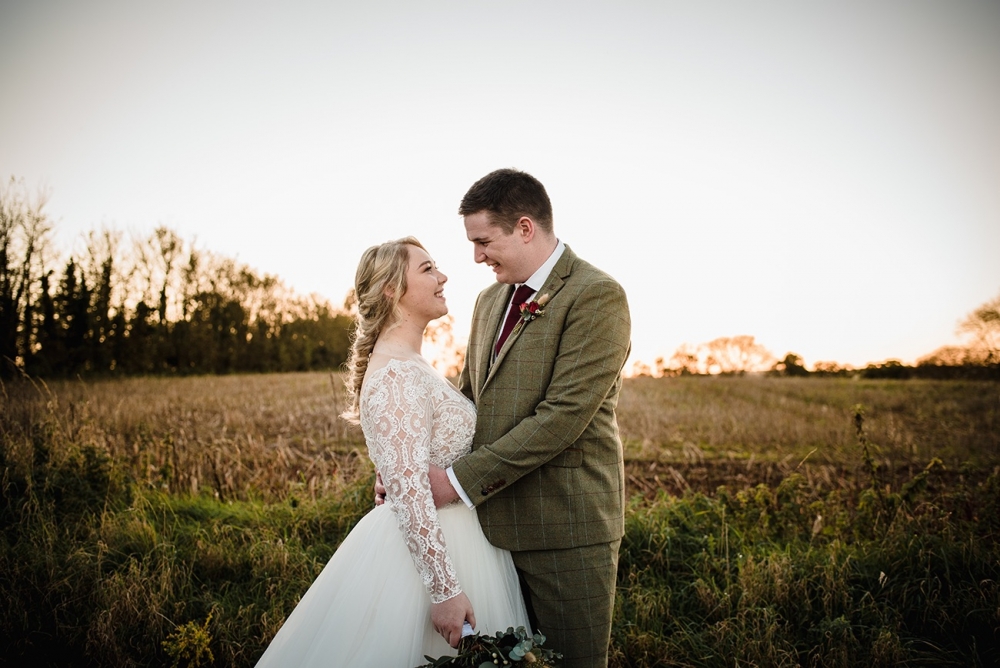 "Charles and I have been together for five years, and engaged since August 2017," says Alicia. "We knew we would get married in 2020, but little did we know how things would turn out!
When the pandemic hit in March, we were still eight months away from our original date. To begin with, we were sure things would be over and done with by that point, and we would have the wedding we dreamed of. As it came closer and the situation only seemed to be getting worse, we had conversations of postponing and we pencilled in a back-up date in February with our venue, Upton Barn and Walled Garden.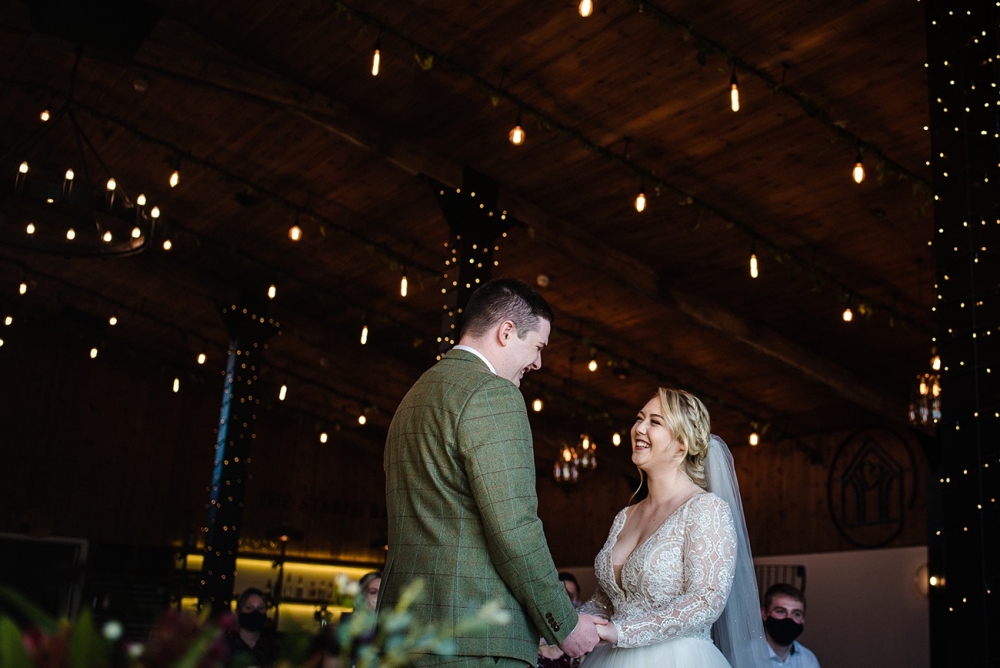 But we knew we had waited so long for this and the most important thing was to become husband and wife. We were planning to go ahead with our original November date, but ended up having to bring our day forward by 48 hours to beat the national lockdown. We couldn't have done it without the support of our incredible suppliers, and my mum was a godsend, helping me rearrange and pick up last-minute bits.
Our original plans for our wedding day were very similar to what actually happened in the end. This was one of the best things about our day – we didn't feel we compromised on anything, except of course many of our guests being unable to attend due to the restrictions.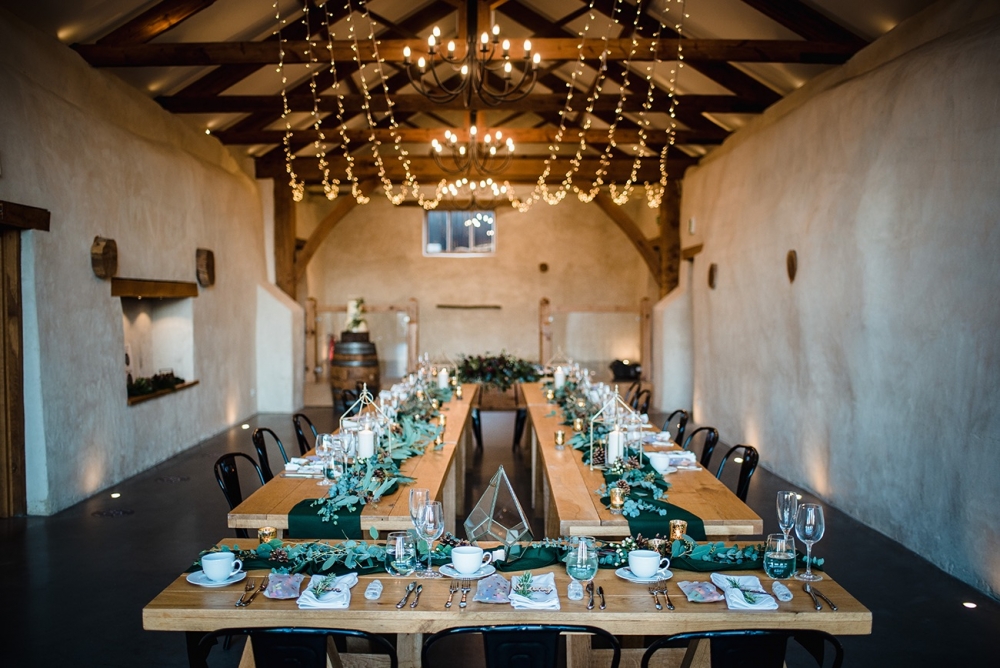 Despite everything, we had the most amazing day with our closest family and friends, and we will definitely have the big party at some point in the next couple of years, to celebrate with all our family and friends, and I get to wear my dress again! How many brides can say that?!
Our wedding day really was the best day of our lives. It was so special, happy and everything we had imagined. We didn't compromise on anything – our venue, all of the décor, my dress, Charles' suit, our photographer, even our cake that was made to feed 100 people – we had it all! Our cake maker really pulled it off in such a short space of time… and yes, we now have a freezer full of cake! One thing we notice about our wedding photos is that we have huge goofy smiles on our faces in nearly all of the pictures; I think it perfectly reflects just how happy and beautiful our day was.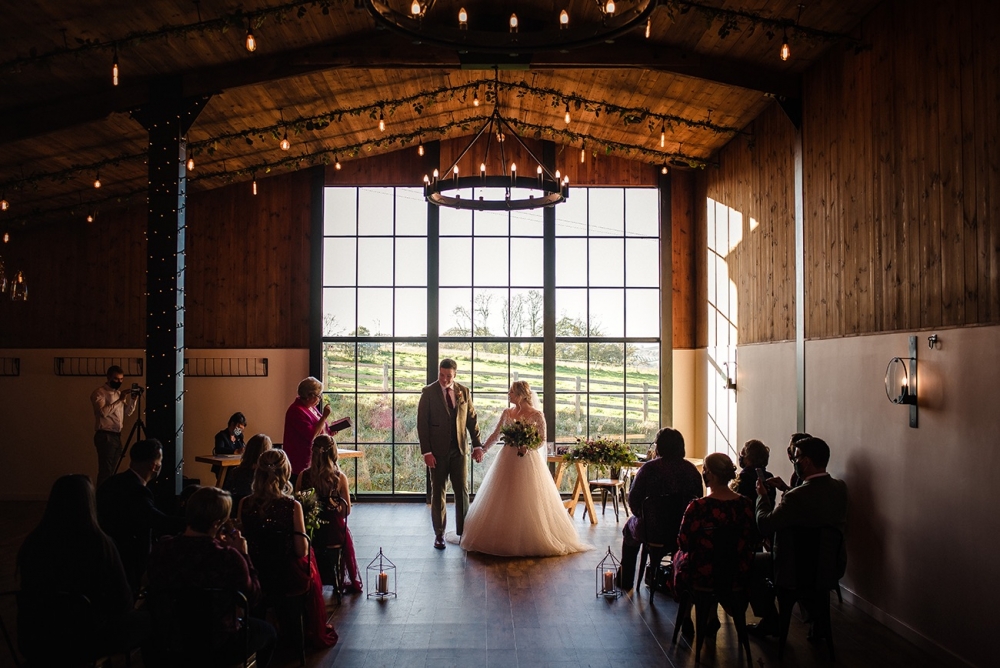 Now that we are finally married, a huge weight has been lifted and we are eager and excited for future plans, especially being able to rearrange our honeymoon to New Zealand hopefully within the next couple of years.
We are so glad we decided to go ahead with our wedding. I would encourage anyone to embrace the 'micro wedding' and just do it. It's so important to remember the reason for getting married in the first place, and it feels amazing to finally be Mr and Mrs Mason."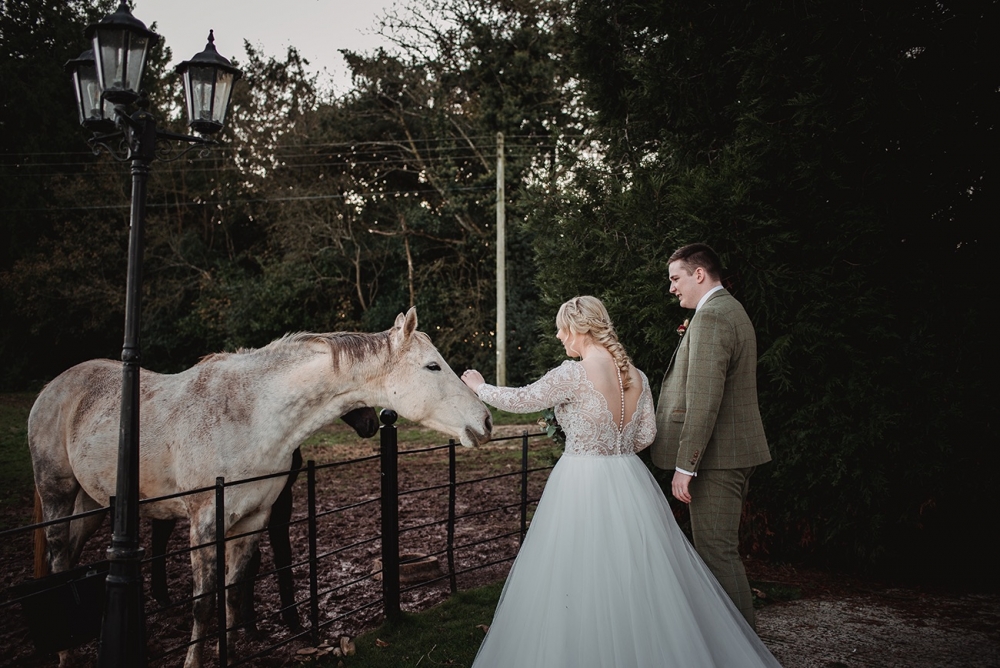 Decor & hire Keeping it Vintage
keepingitvintage.co.uk
Glas Events
glasevents.com
Wed

Directory

All you need from the finest wedding suppliers in Cornwall and Devon