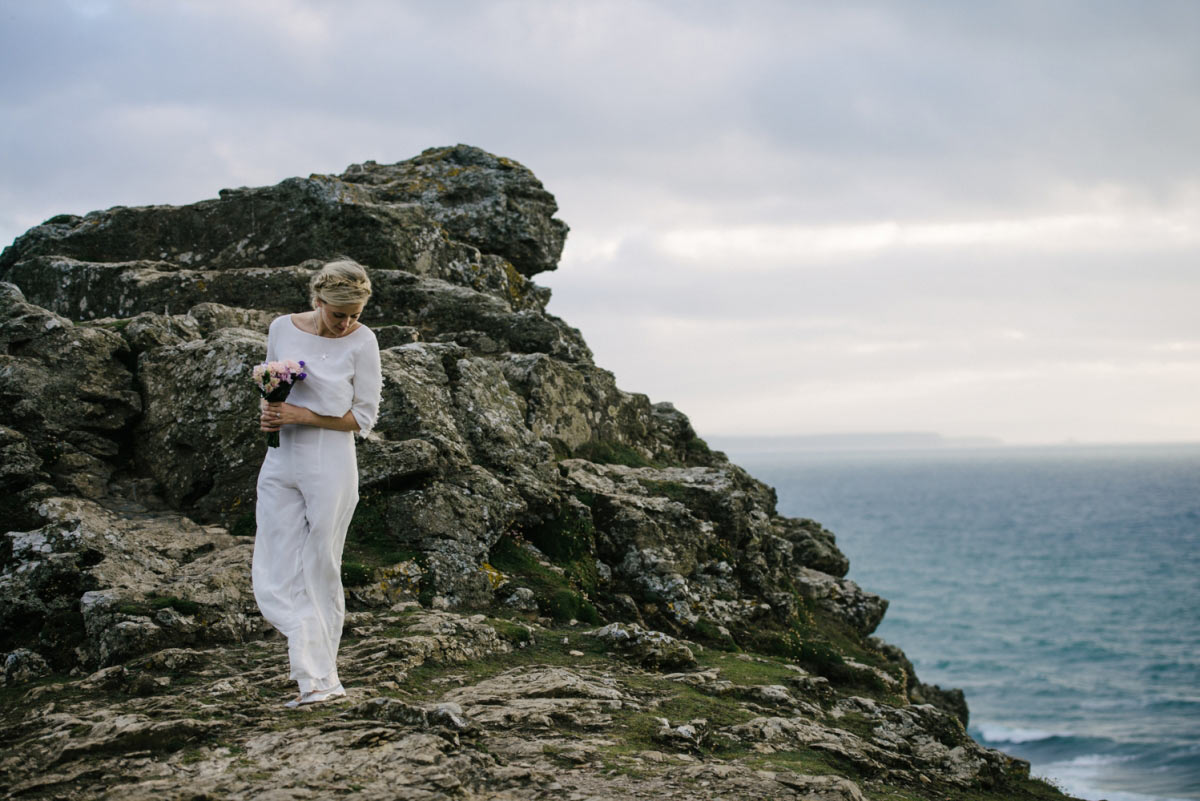 A dreamy shoot on the Cornish coast
Article Published: Monday 29th August, 2016 - 9:24pm
---
We do love a bit of Poldark here at Wed Towers. And this gorgeous shoot, by fab up and
coming
photographer Olivia Bossert, caught our attention thanks to the enchanting blend of romance and drama evoked by the images - echoing the mood of the Cornish period drama. Then there's the fact that they capture gorgeous fashion-forward bridal wear and delicate jewellery - made in Cornwall to boot!
"It's never hard to find inspiration for photo shoots in Cornwall. All you need to do is venture to the nearest coastline at the right time of day (in this case, sunset), and the surroundings do all the hard work for you! What makes it even easier though, is when a team work so well together," says Olivia.
"The focus of this shoot was to highlight Carrie Dustow's beautiful jewellery," she continues. "Carrie is the brains behind Jewel Box Cornwall, a delicate and beautiful jewellery brand. What makes her so unique? The way she exhibits her pieces in lovely display boxes. Launching her very first bridal collection, Carrie wanted to not only showcase her pieces, but also tell a story with them. The result? The images you see here. The story of an epic romance, wild adventure, and thrilling passion."
Feast your eyes on these beautiful images and soak up the heady and inspiring romance of the Cornish coast.
---