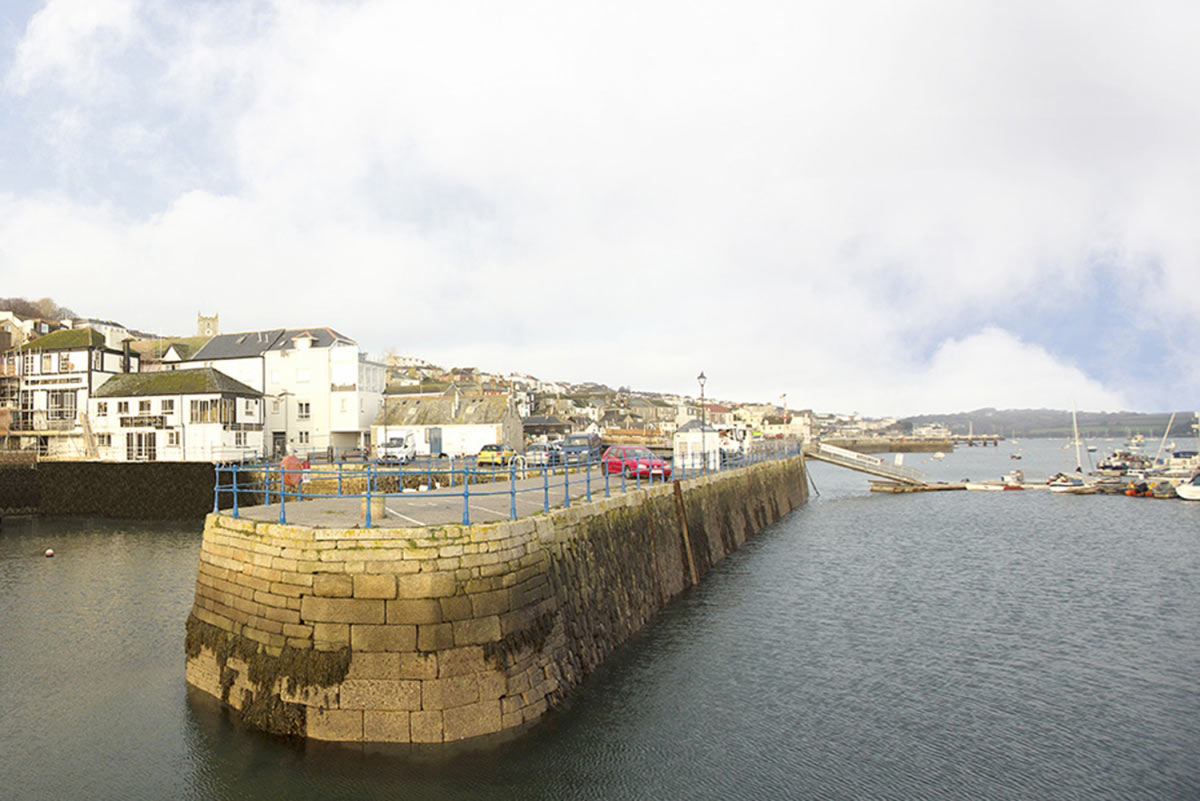 Competition & new venue for The Cornish Pop-Up Wedding Co
Article Published: Friday 27th January, 2017 - 8:02pm
---
Say 'I Do' in spectacular surrounds courtesy of The Cornish Pop-Up Wedding Company, whose latest exciting collaboration with Falmouth Haven offers couples the chance to celebrate with an exclusive marquee wedding at the North Quay of Falmouth's gorgeous, Custom House Quay.
The spellbindingly unique location allows couples and their guests to be practically surrounded by water at one of the area's most strikingly scenic locales for a waterside event like no other.
With the option to personally select the venue of the ceremony, be it in Falmouth, St Mawes - followed by a fabulous ferry ride across - or on the quay itself, the venue is conveniently situated near an array of towns, transport links, and accommodation while offering a wonderfully away-from-it-all feeling.
Perfect for parties of between 40-100 guests, The Cornish Pop-Up Wedding Company's latest venue is just one of a hand-picked number that suit small to medium sized - and utterly bespoke - weddings.
Scouring the county for the most interesting venues in the most stunning settings, The Cornish Pop-Up Wedding Company's eclectic range includes cafes, art galleries and warehouses to ensure affordable, intimate and personality-packed parties.
Providing a number of tailor-made services as part of their venue packages that includes professional photography by Thomas Foreman, bars and catering - and specialising in off-season and midweek events - means that couples can choose each money-saving element to match their individual requirements.
And with flexibility being one of the key factors, you can also add extra services from other quality Cornish suppliers as required, such as your wedding cake, decor and ceremony in your preferred location.
Whether you're planning a whirlwind wedding and are looking for a late booking, wanting to stage a humanist ceremony at a special place, or simply seek an intimate and affordable affair at one of Cornwall's most stunning settings, The Cornish Pop-Up Wedding Company will ensure your vision becomes a beautifully memorable reality.
Get in touch today to discover more about their services, latest offers, for a free, no-obligation quote - or the chance to
WIN
a cut-price wedding date in 2017 (email your details by Valentine's on 14th February) on 07773 085 427 or visit their Facebook page
www.facebook.com/CornishPopupWed/
or website
www.cornishpopupwed.com
---