New cocktail menu at Coombe Trenchard
Article Published: Friday 19th February, 2021 - 4:12pm
---
Beautiful weddings deserve the most beautiful details, and that really should include a beautiful drinks menu too, to toast that post-ceremony moment of delight, or for a late-night cocktail hour as the sun sets on the day. Sarah Marsh from Coombe Trenchard, an elegant country house estate in west Devon, has curated a decadent cocktail menu for weddings at this exclusive venue, featuring a heady fusion of hand-picked fruits and botanicals from the wild meadows, orchards and hidden kitchen garden.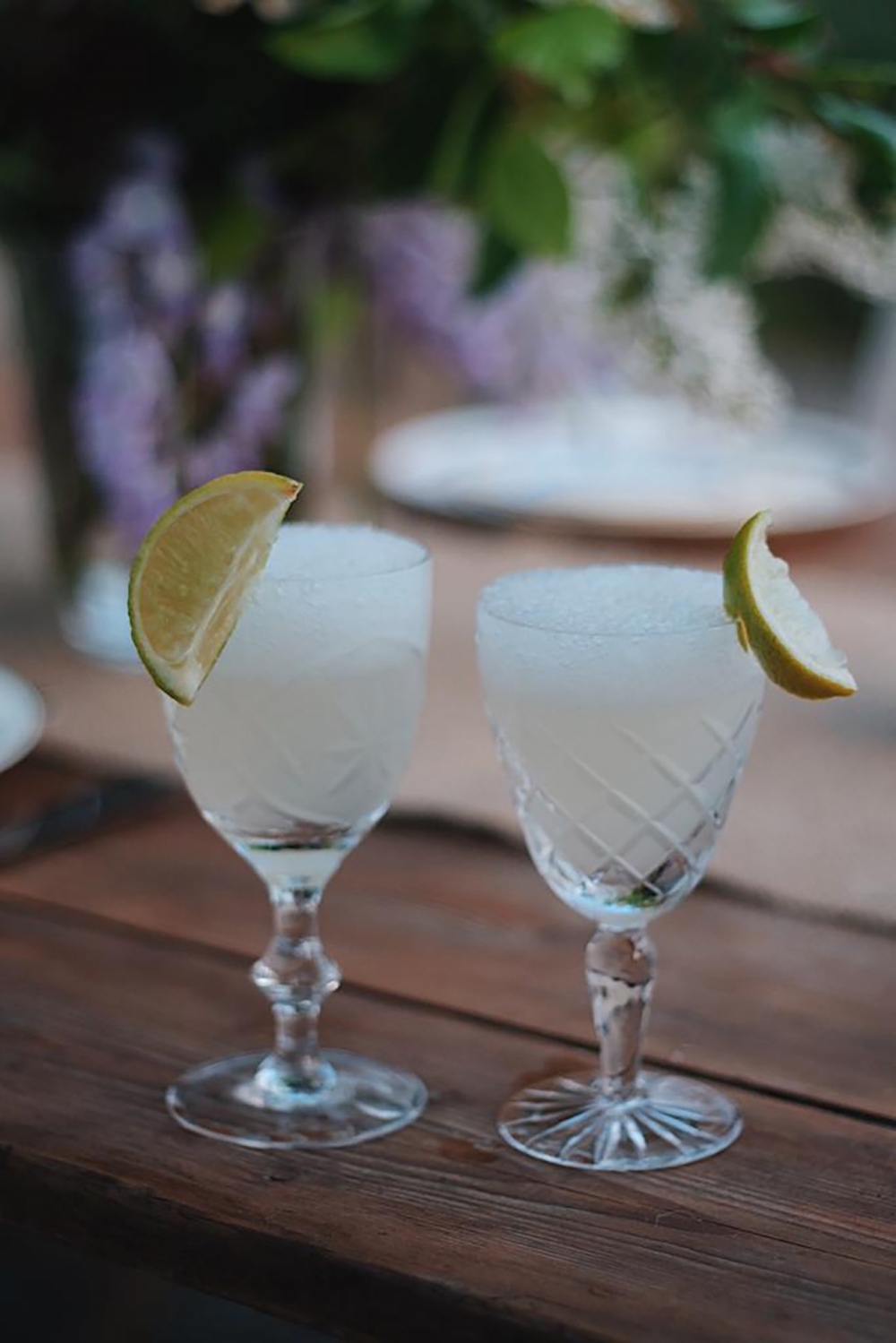 An intoxicating mix of English country garden infused cocktails will be served in eclectic antique glassware from the elegant house collection, each stunning glass a riot of colour, texture and scent.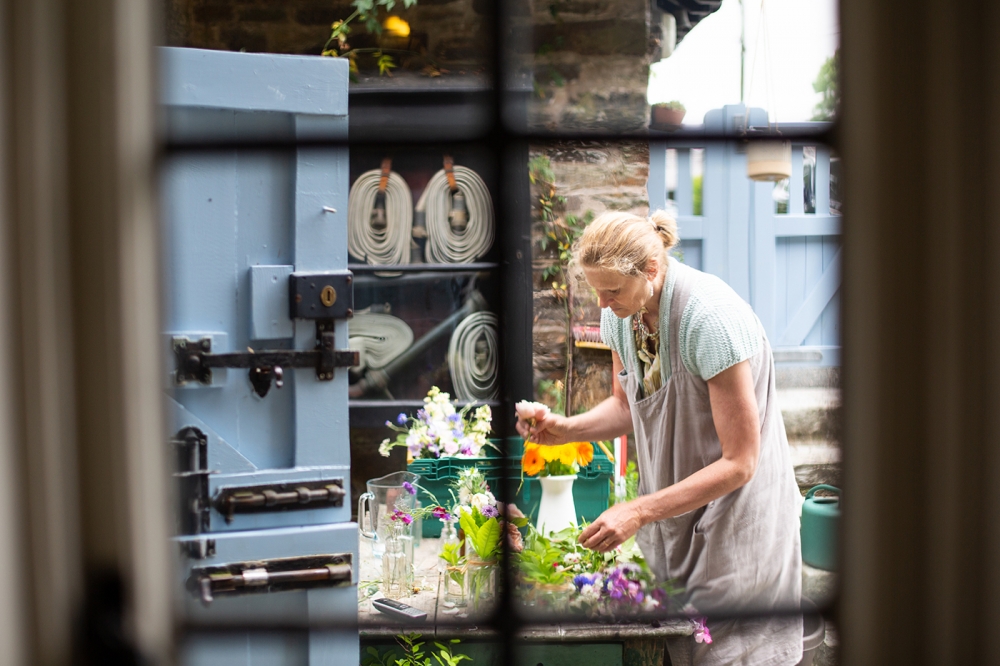 Venetia Norrington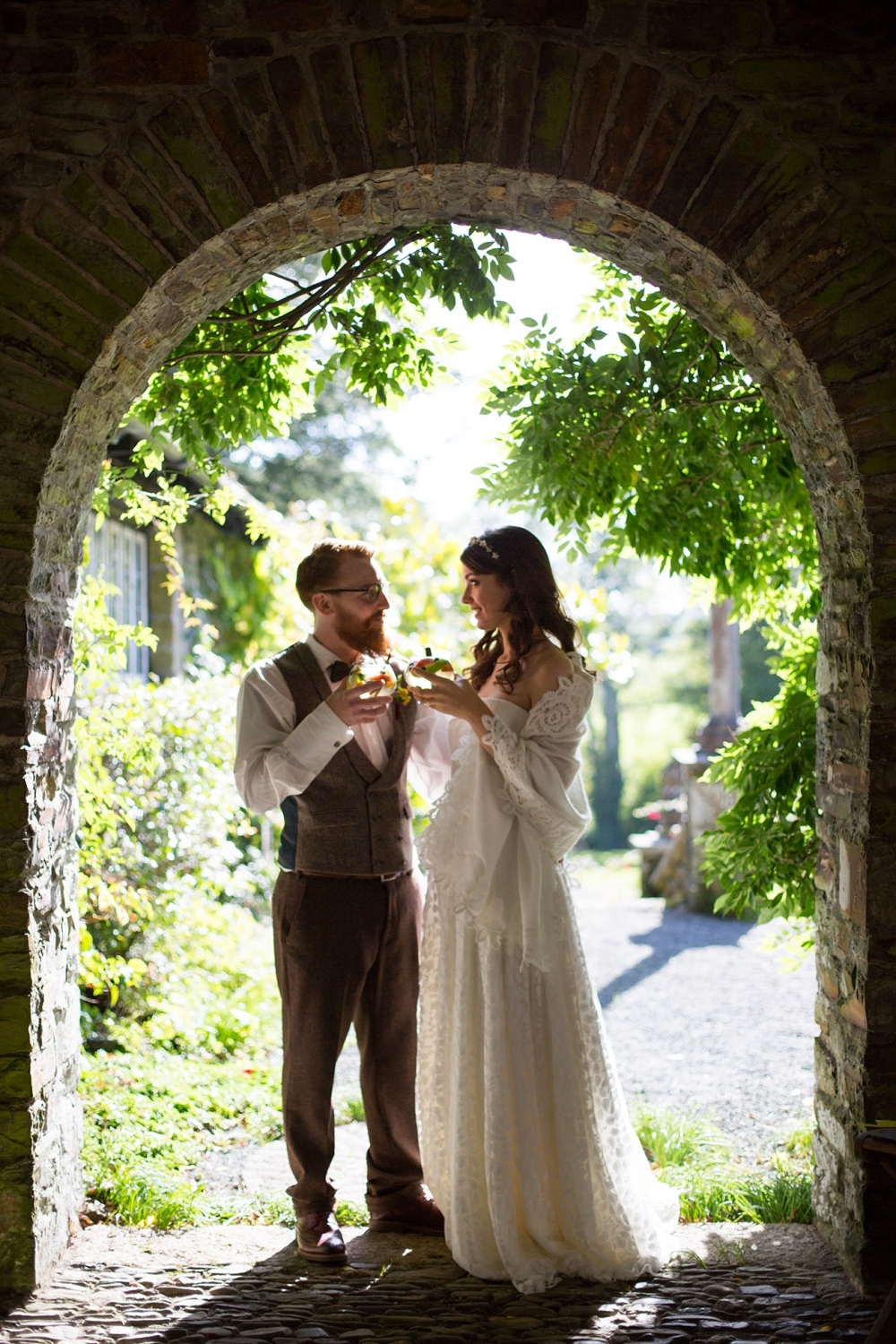 Venetia Norrington
Fine organic spirits found within the newly launched Peacock Bar include nasturtium rum, scented geranium vodka, elderflower liqueur, crab apple gin, lavender limoncello, English rose petal syrup, gorse flower, lemon verbena, seasonal berries and vibrant herbs.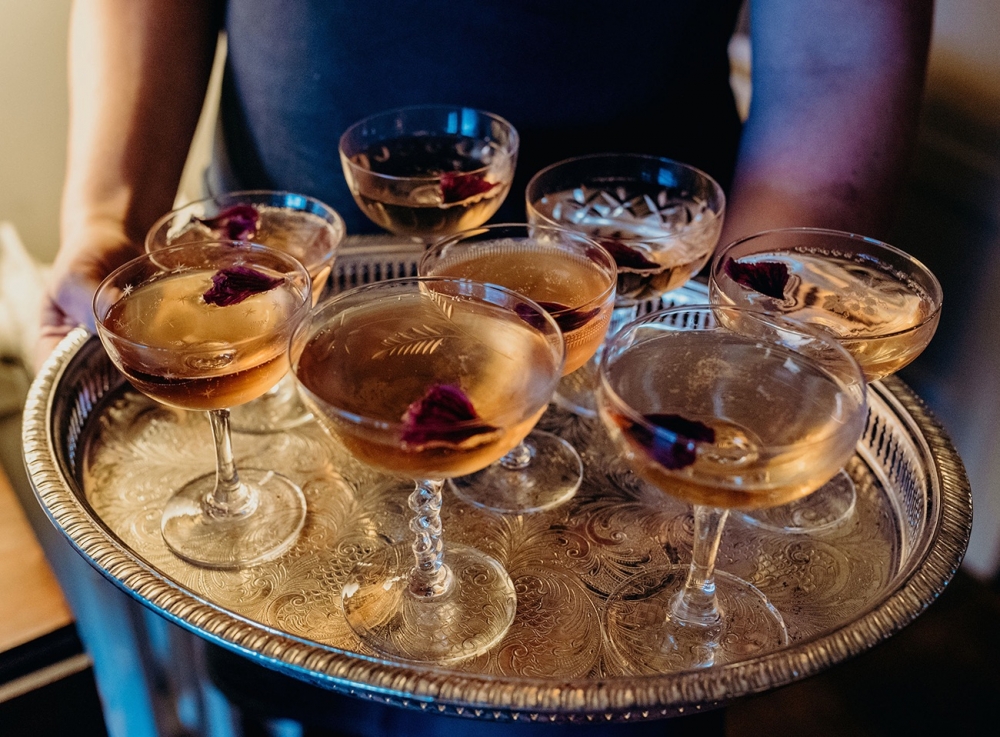 Couples celebrating their wedding at the unique Edwardian estate can expect signature cocktails – including Lavender & Lemon Gin Fizz, Scented Geranium Sour, and Dartmoor Tini among others – plus mocktails, home-grown blooms, vintage treasures, wedding planning excellence and more. Following a year of shaken and stirred plans in the wake of the Covid-19 pandemic, we'll happily raise a glass to the new cocktail menu at Coombe Trenchard, and all the happy couples who'll be enjoying it in weddings to come.
Main image: Clare Kinchin
---