---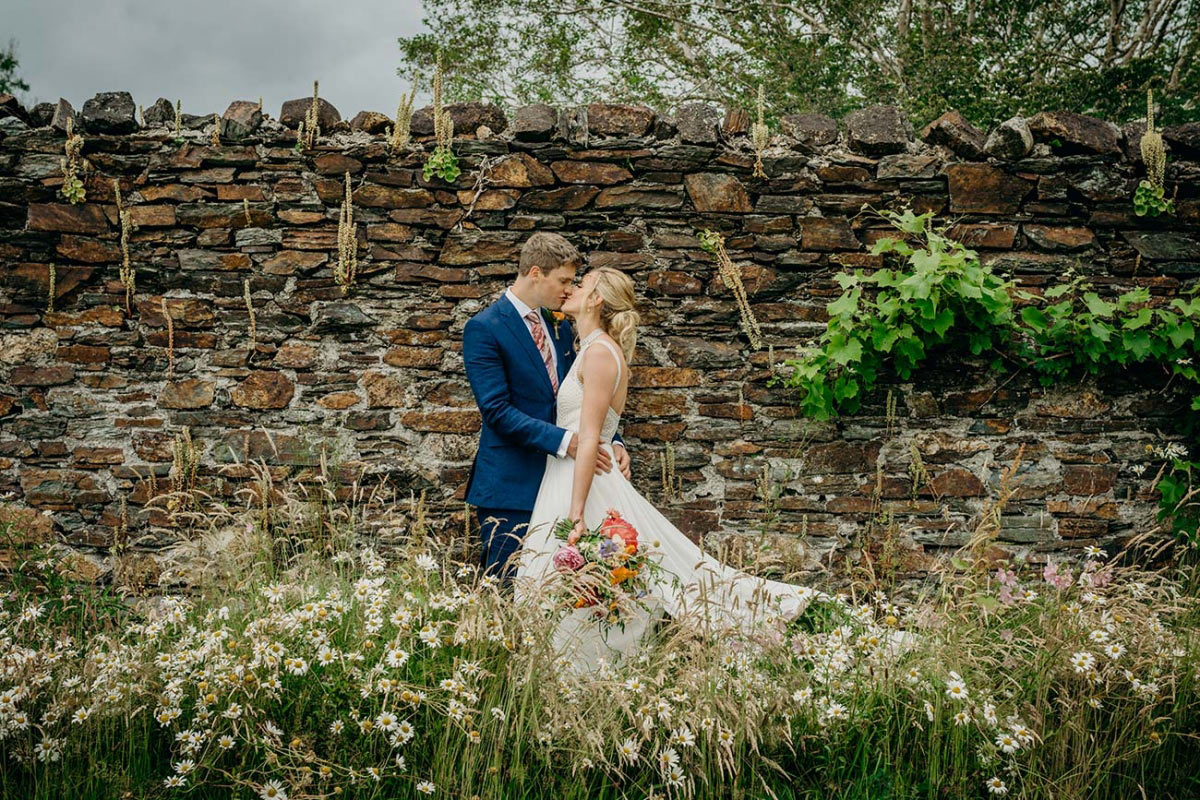 Wedding at Uphill Farm, Devon
That's Amore
Charlotte and Nic's colourful and flower-filled wedding at Uphill Farm
"Nic proposed to me on a skiing holiday in France," reveals Charlotte, who met her beau at university through the Medics Bouldering Club. "He got down on one knee in the fresh snow on our balcony and asked me to marry him. It was so romantic."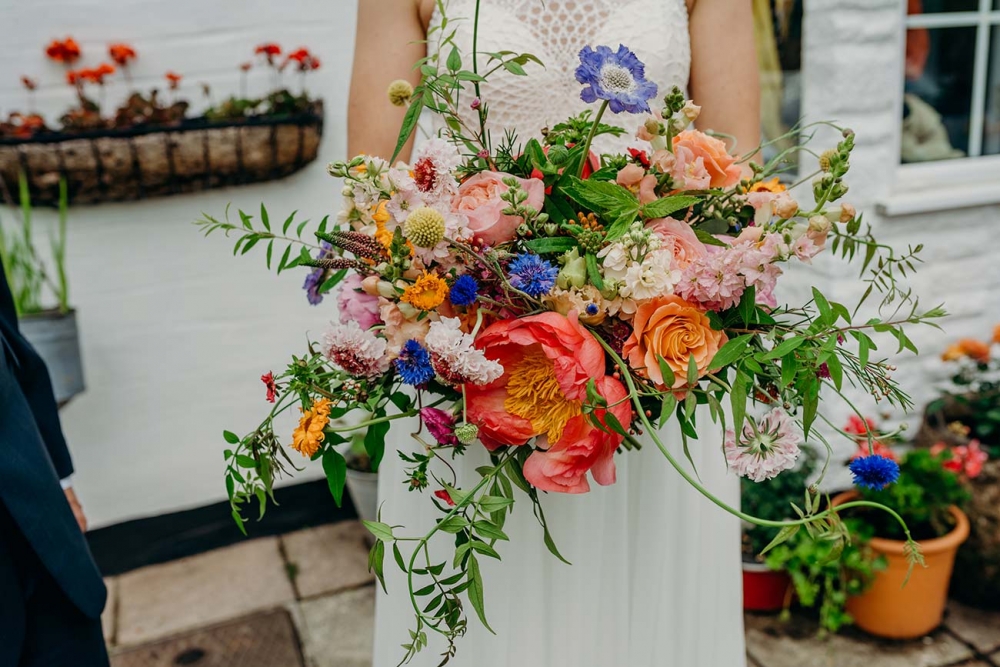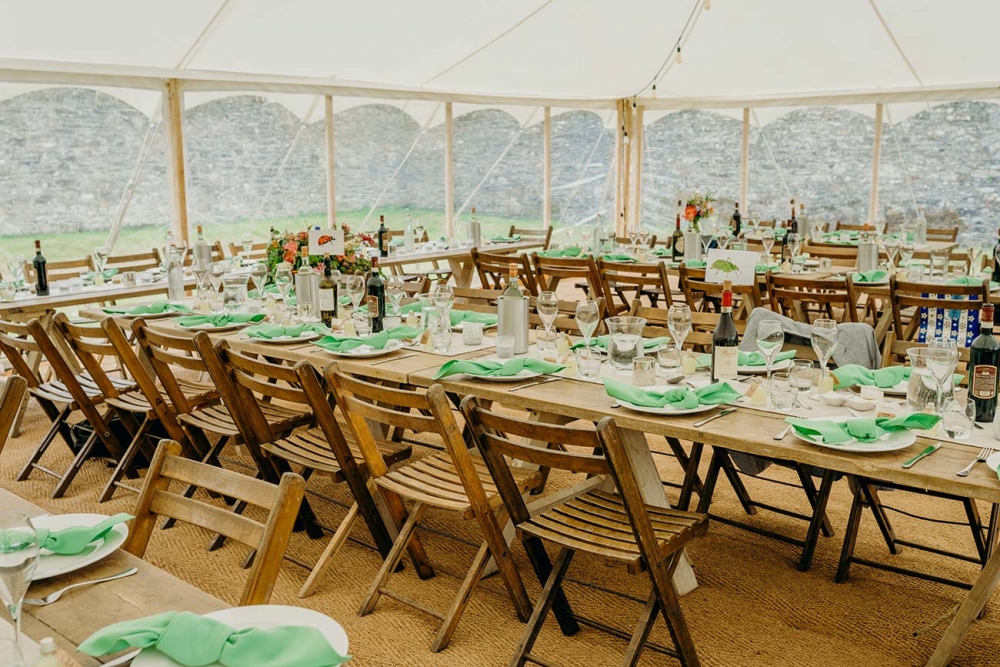 Having originally booked a wedding in Italy, Covid travel restrictions forced the couple to cancel the event just five weeks before the day. However, they remained undeterred in their quest to wed as soon as possible and set about re-planning a whirlwind wedding for the same date.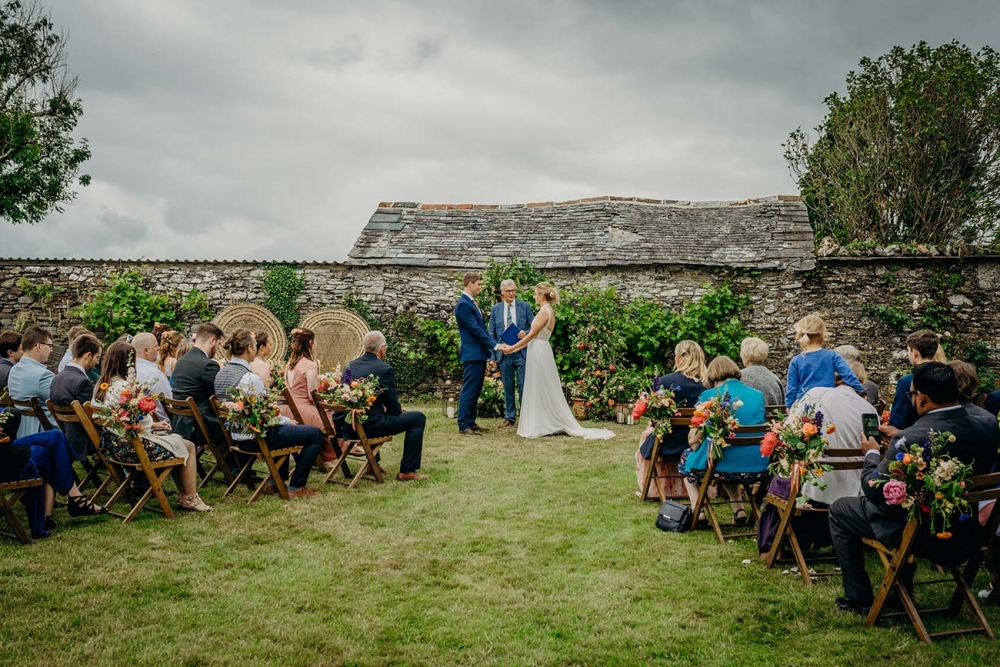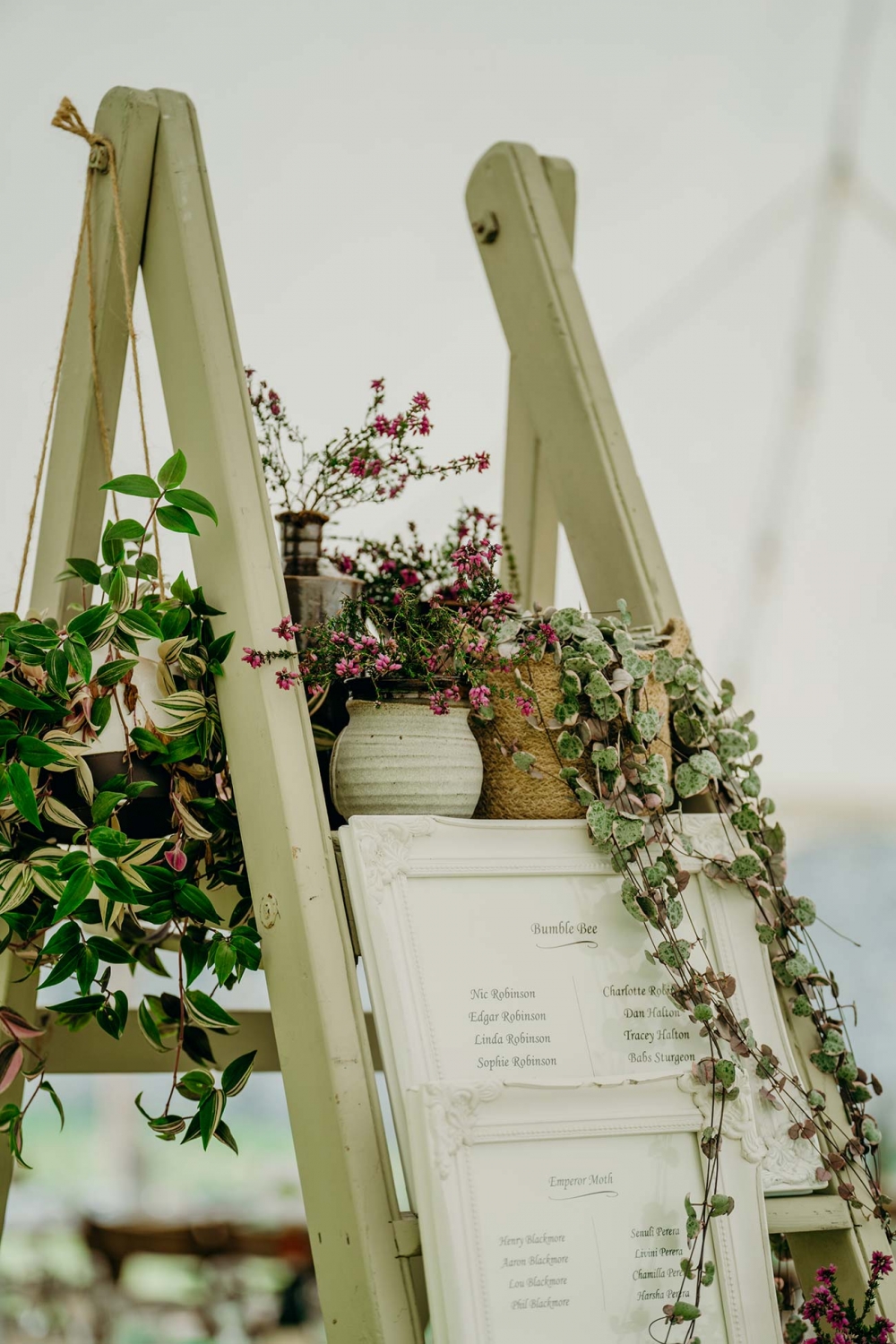 Despite Uphill Farm being booked when they made their initial enquiry, fate soon intervened when the other wedding was postponed. "It felt like a sign, so I booked having never seen the venue or even speaking to Nic about it!" grins Charlotte.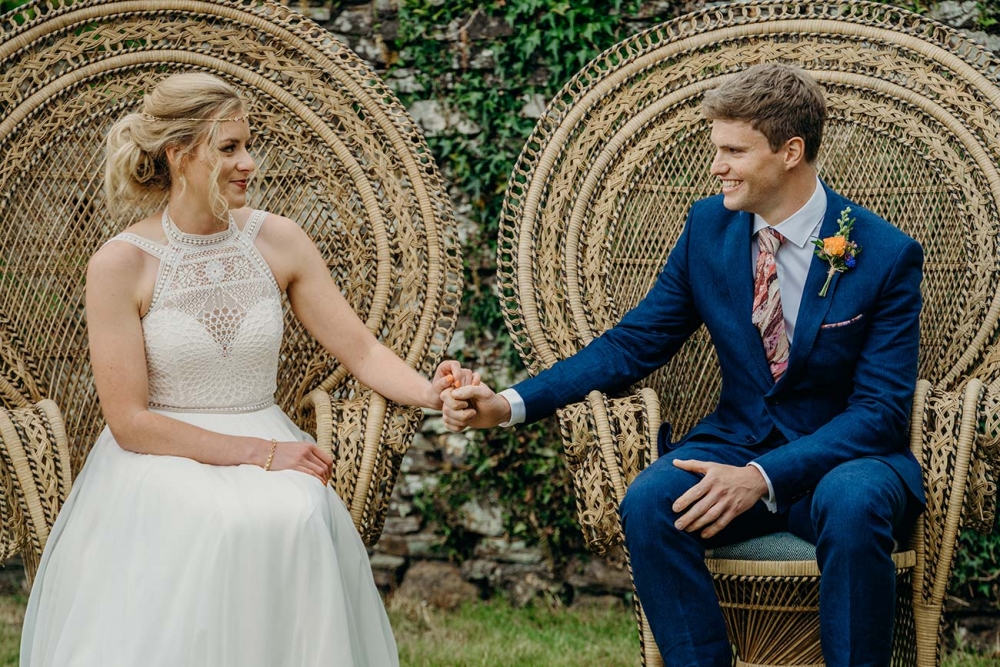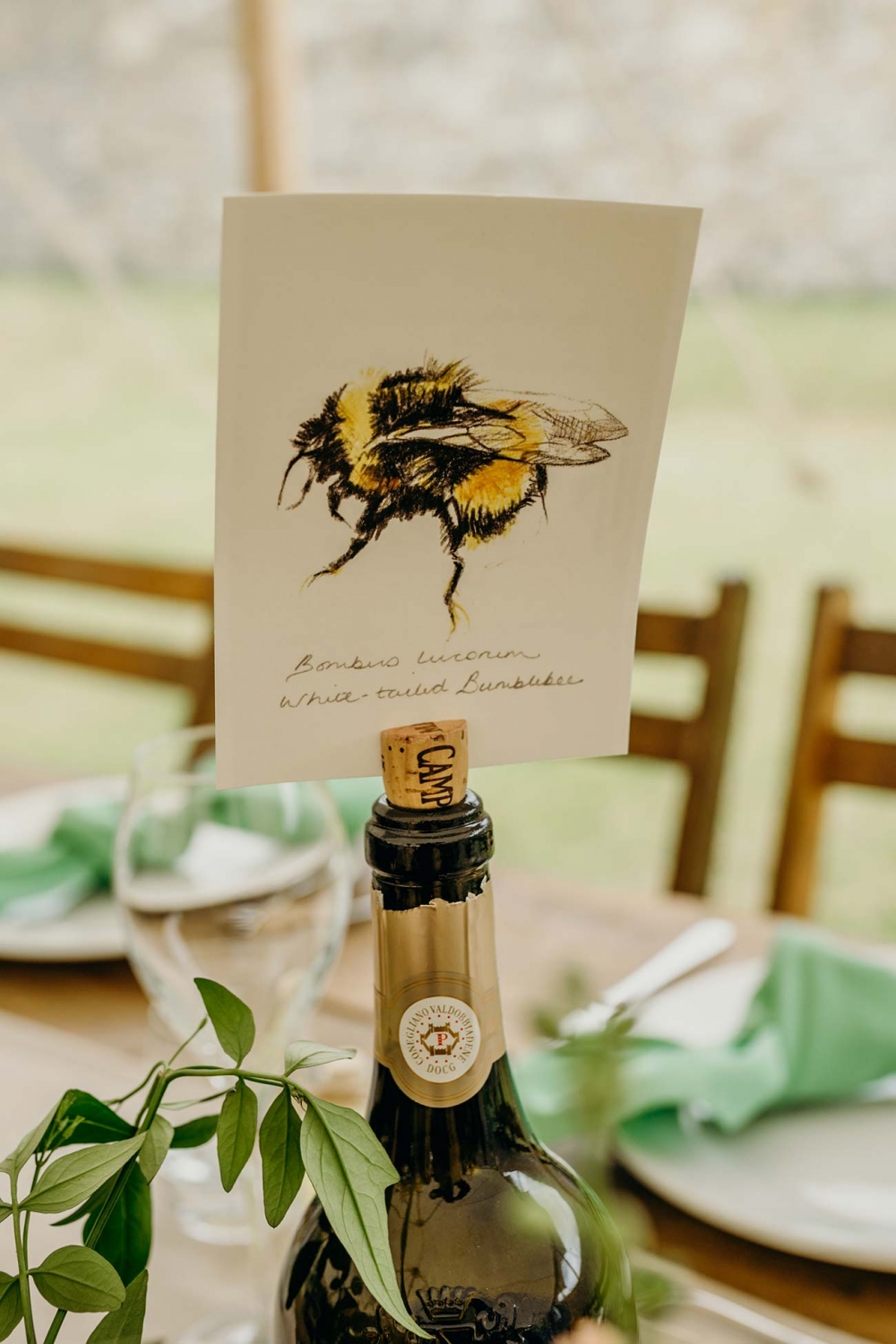 "It's a beautiful walled garden full of roses and flowers with a lovely natural, relaxed, garden party vibe," explains Charlotte, who didn't choose an aesthetic as such but says: "I suppose it was slightly Italian themed, but more like a nod to Italy through the food and drink choices rather than a theme."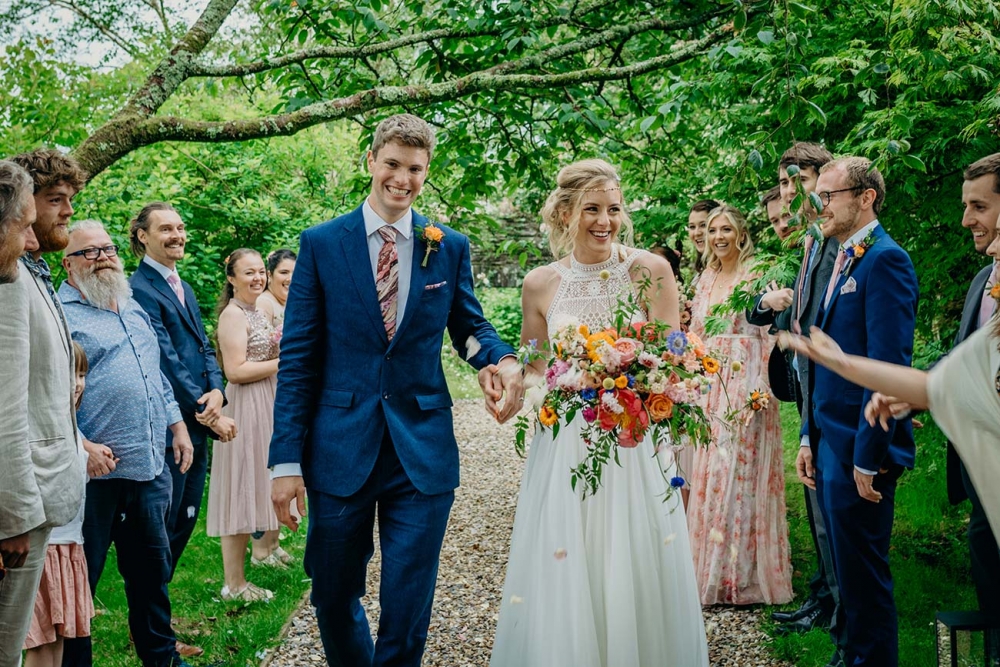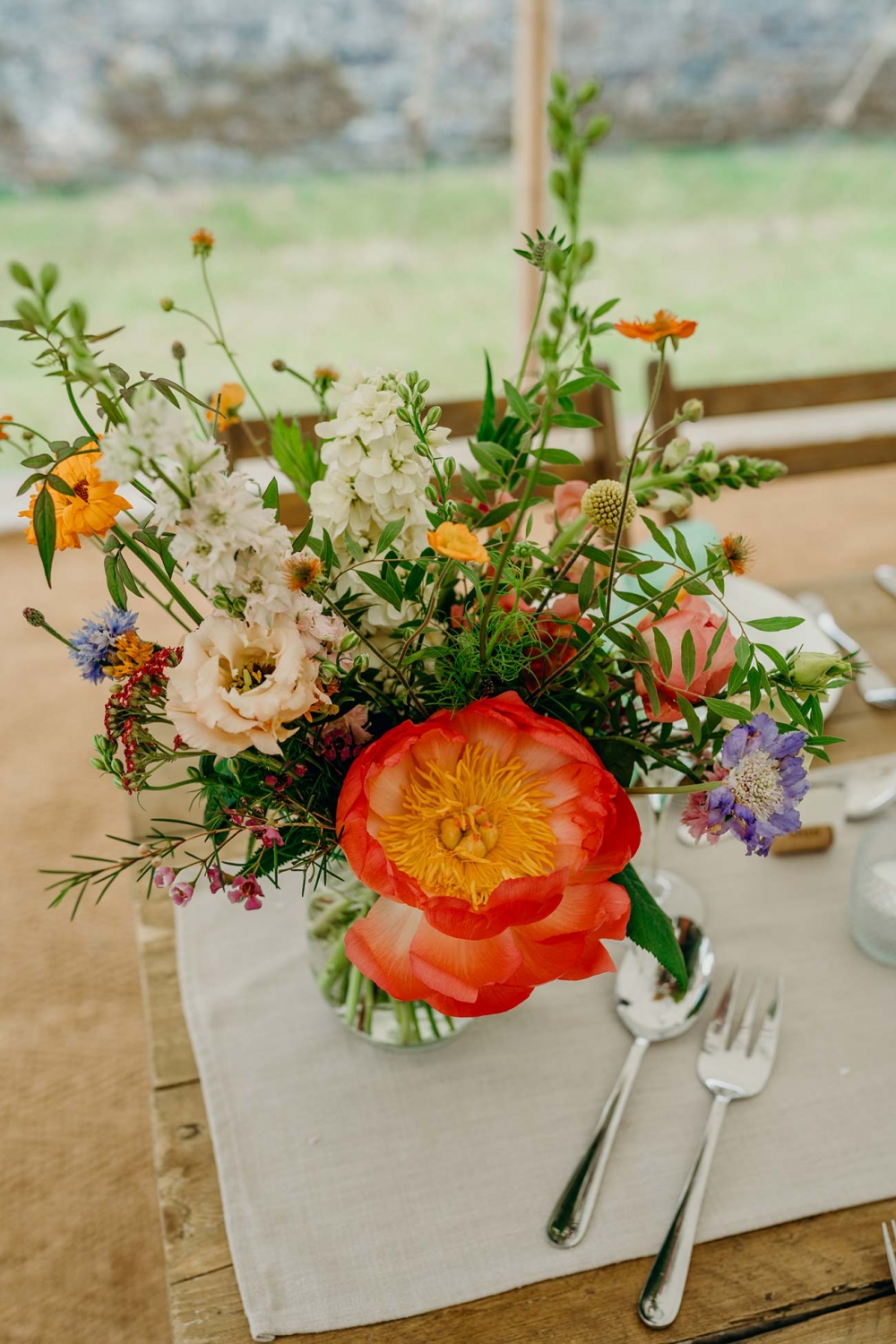 Selecting a bright colour scheme of coral, orange and pink, the décor was flanked by fabulous floristry in similar hues. "I wanted it to feel like summer even in the UK drizzle," says Charlotte. A combination of peonies, roses and seasonal wild flowers was central to achieving the "fresh from a hedgerow" look, while the bouquets "all had depth, colour, texture and movement".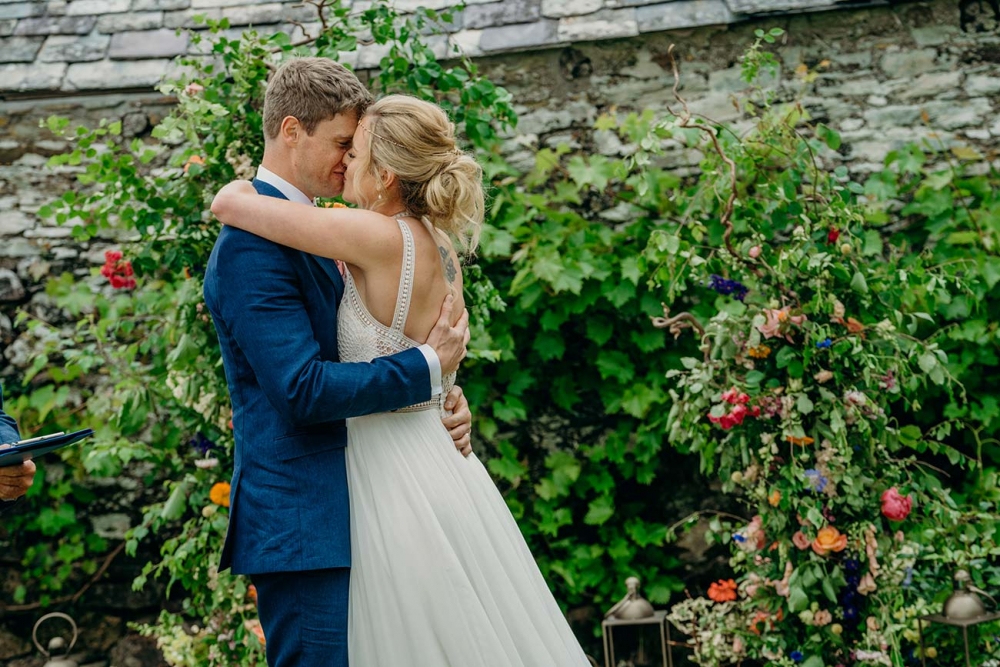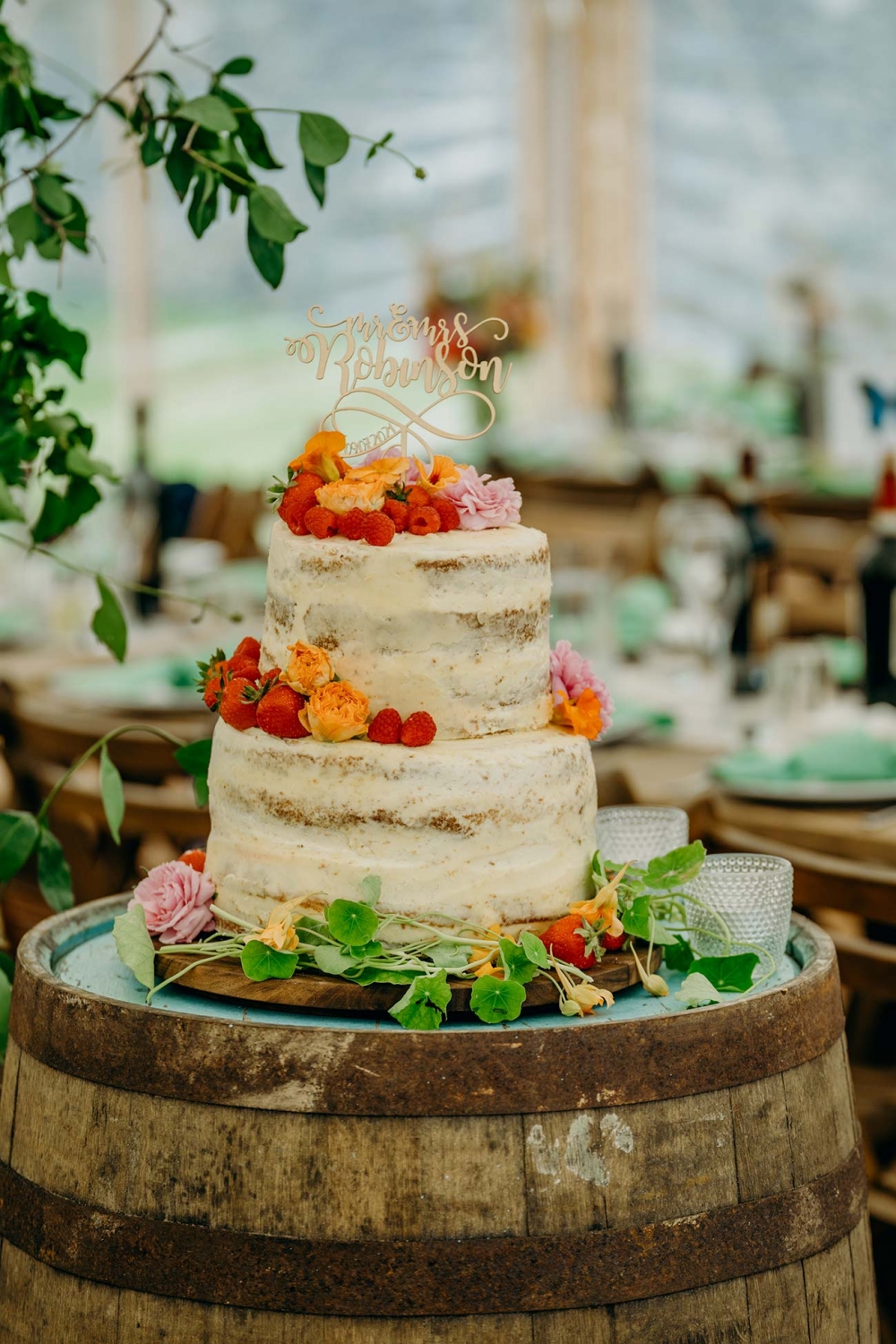 The "light-hearted and personal ceremony" was staged under a floral arch and presided over by Charlotte's uncle, Richard. After confetti under the rose arches, the newly-weds enjoyed antipasti and an Aperol Spritz ahead of some shots with their photographer.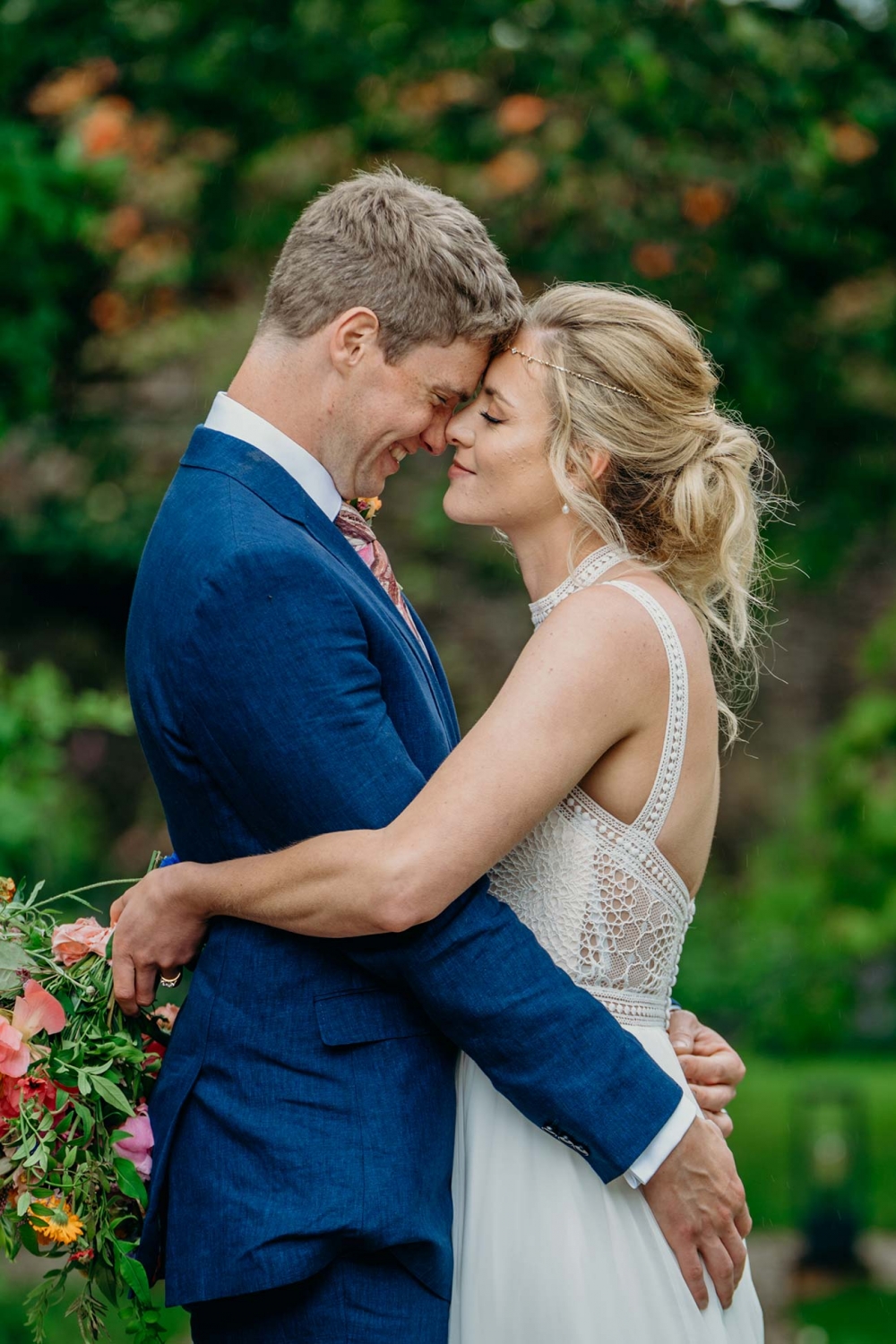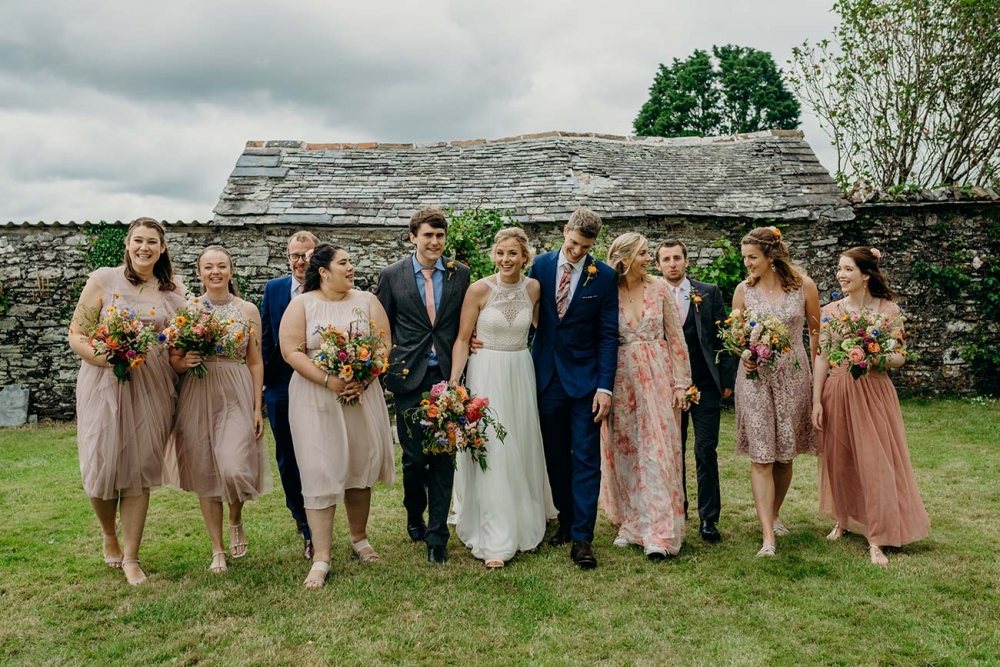 "This was one of my favourite parts because we were able to talk to each other properly for the first time all day," reminisces Charlotte. "The speeches were another of my favourite parts. It was so nice to listen to what our families had to say and for us to be able to say thank you to all our special people for their love and support through a really tough couple of years."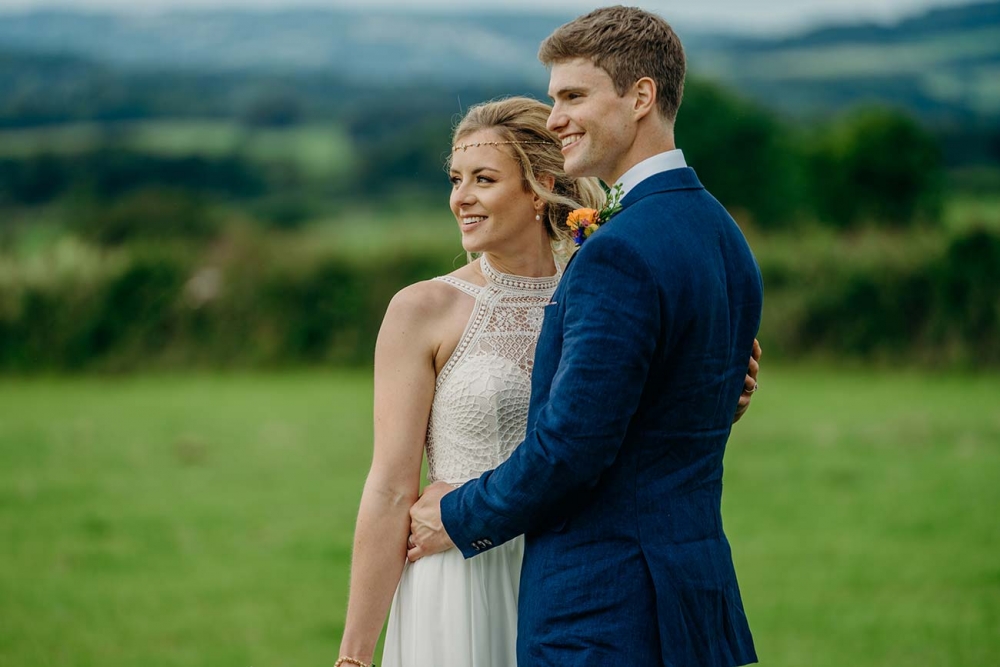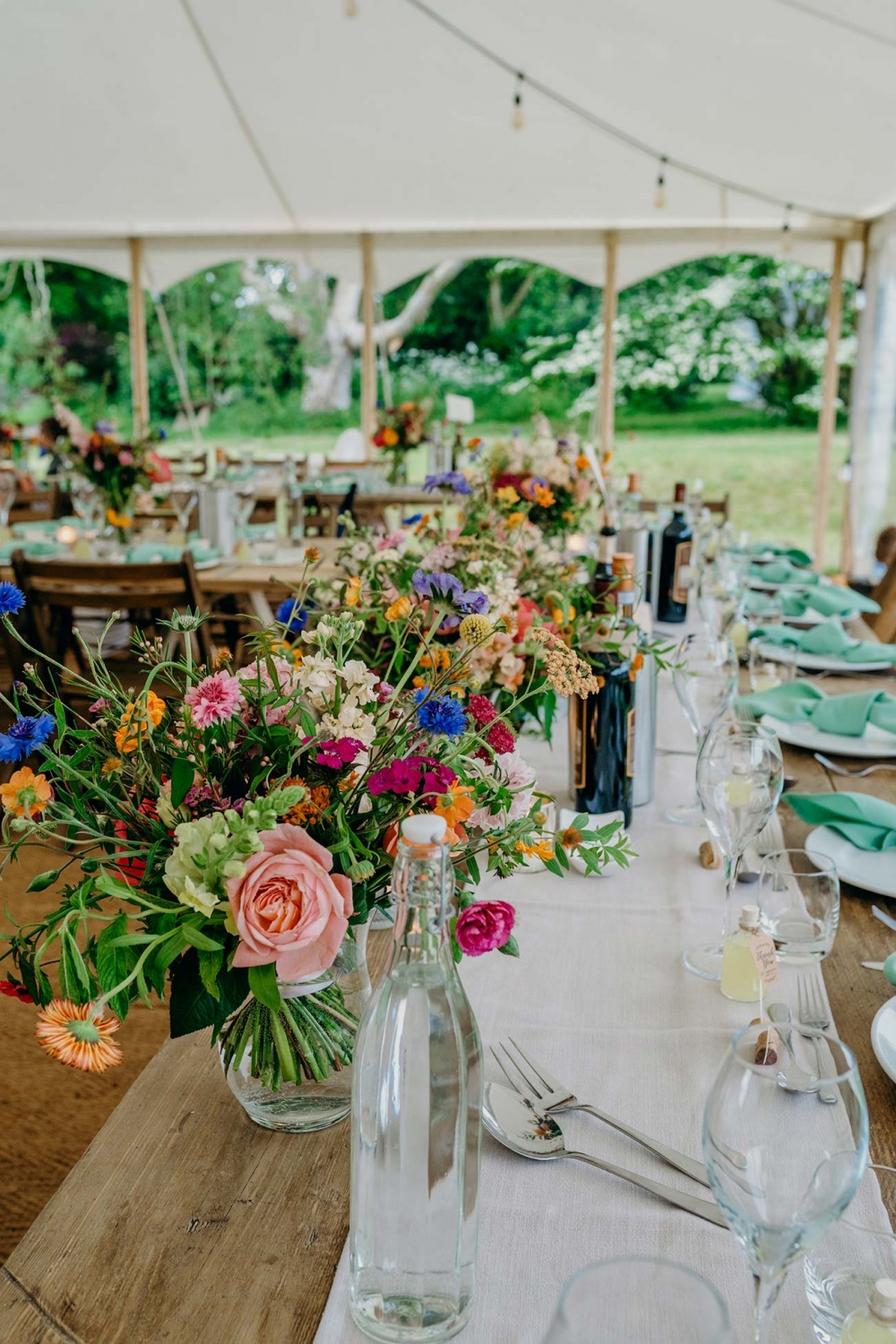 The food – a series of rustic, homemade sharing platters – was one of the day's most raved-about features, presenting guests with antipasti boards, picanha beef, panzanella, seasonal vegetables and summer fruit pavlova with homemade lemon curd; later, pizzas freshly cooked from the outdoor oven were devoured as day turned to night.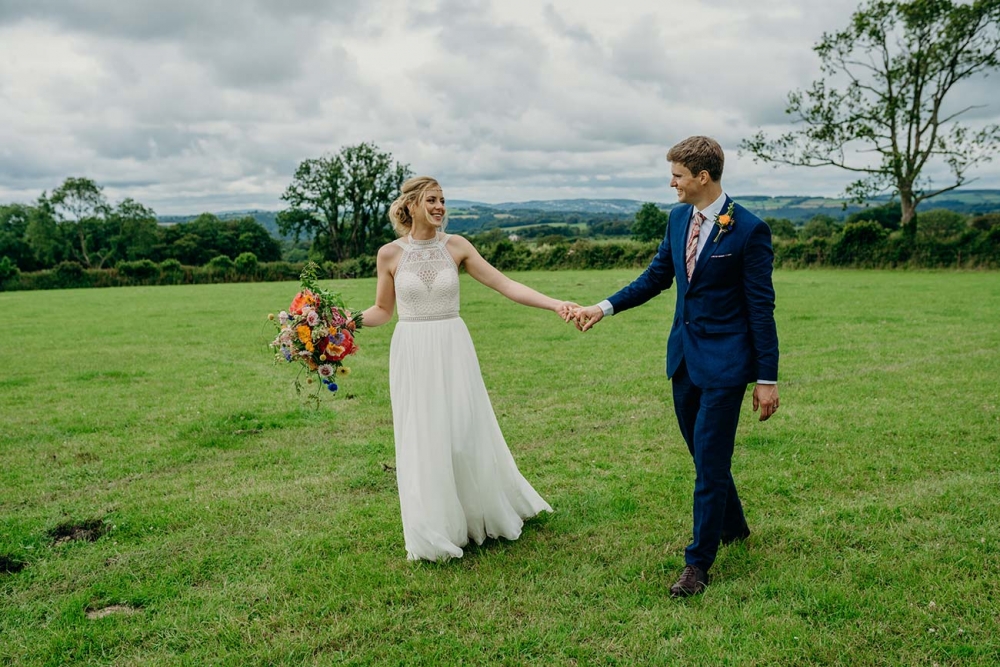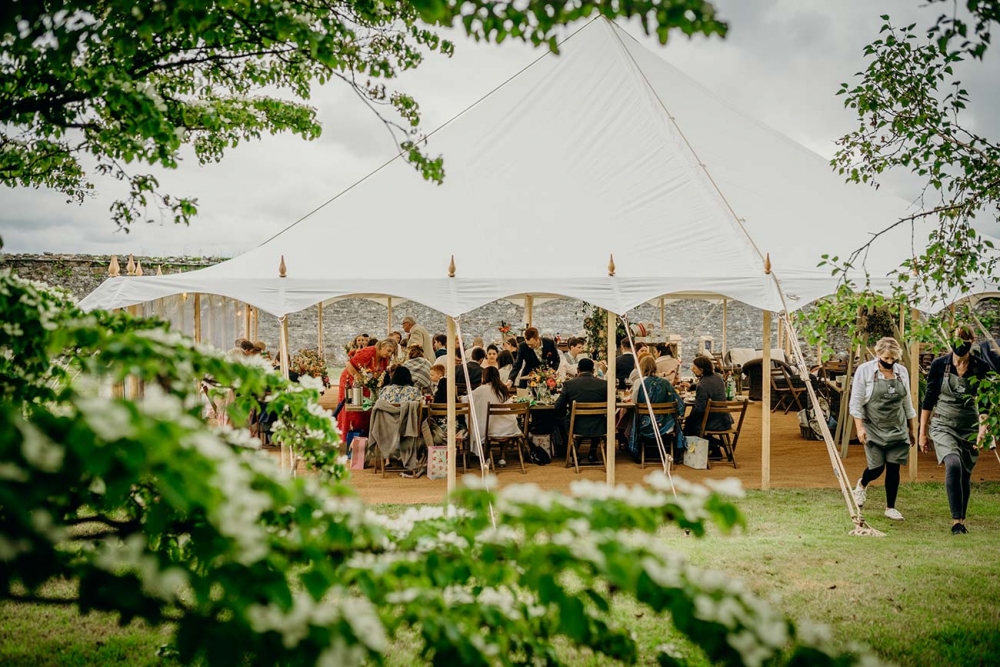 Games, a DJ set and a unique party-starter of sea shanties provided the day's entertainment, which also afforded Charlotte one of her favourite moments – "when everyone joined in part-way through the song of our first dance", she announces. "Even the older guests were rocking out to 'I Believe In a Thing Called Love' by The Darkness! I was so happy in that moment and you could feel the energy of everyone in the room; all the people we love enjoying themselves and letting go for the first time since the start of the pandemic. It was euphoric!"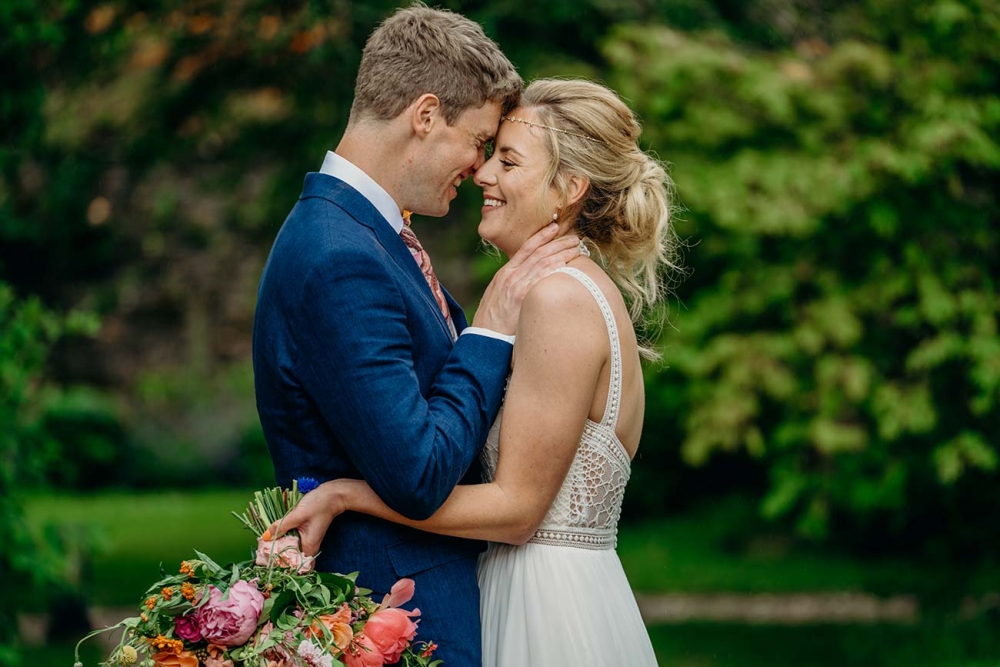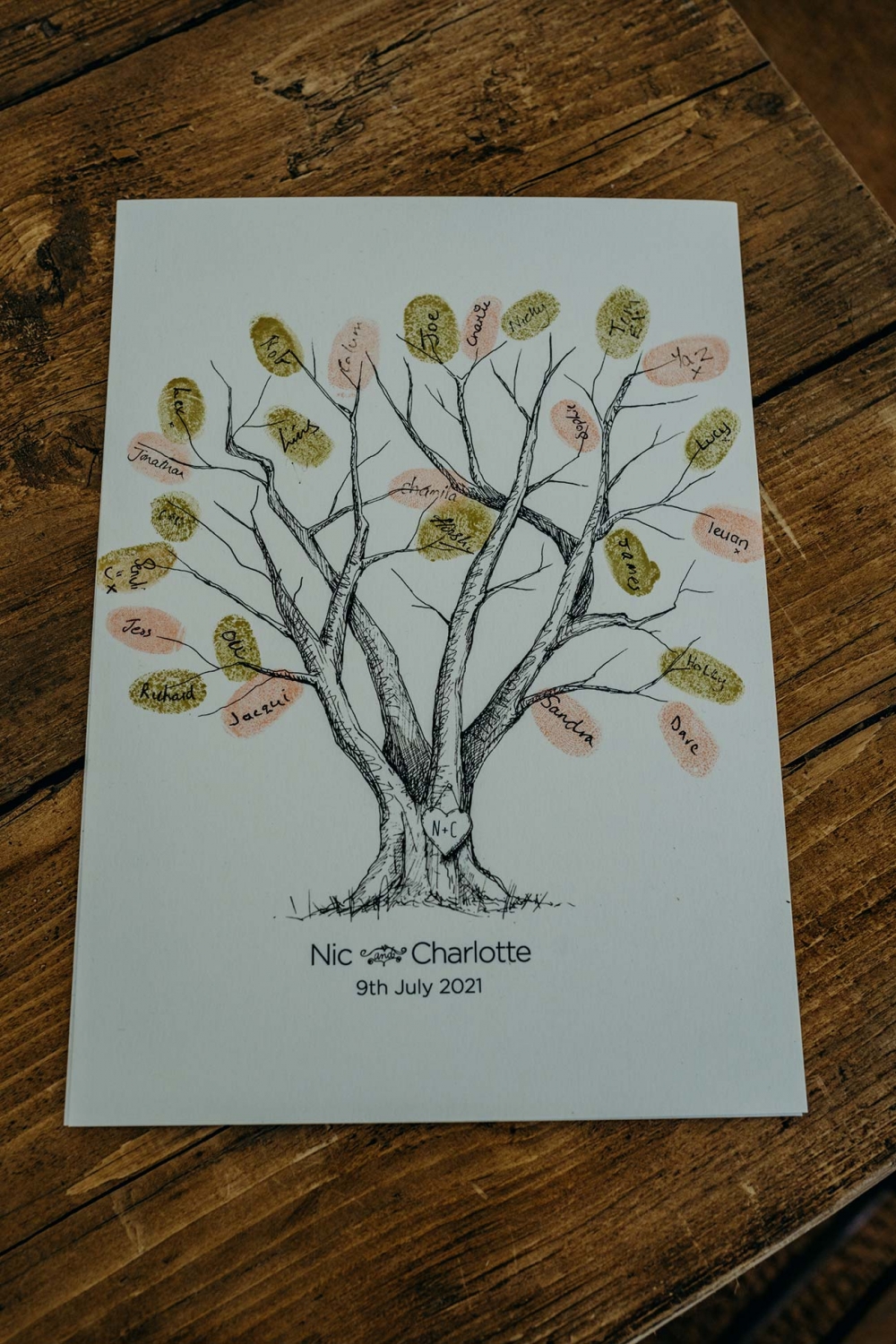 "Use your friends and family," she implores other couples embarking upon their own planning journey. "They are an amazing source of love, support, knowledge and ideas. We pulled off an amazing day in five weeks and it was because of my friends and family".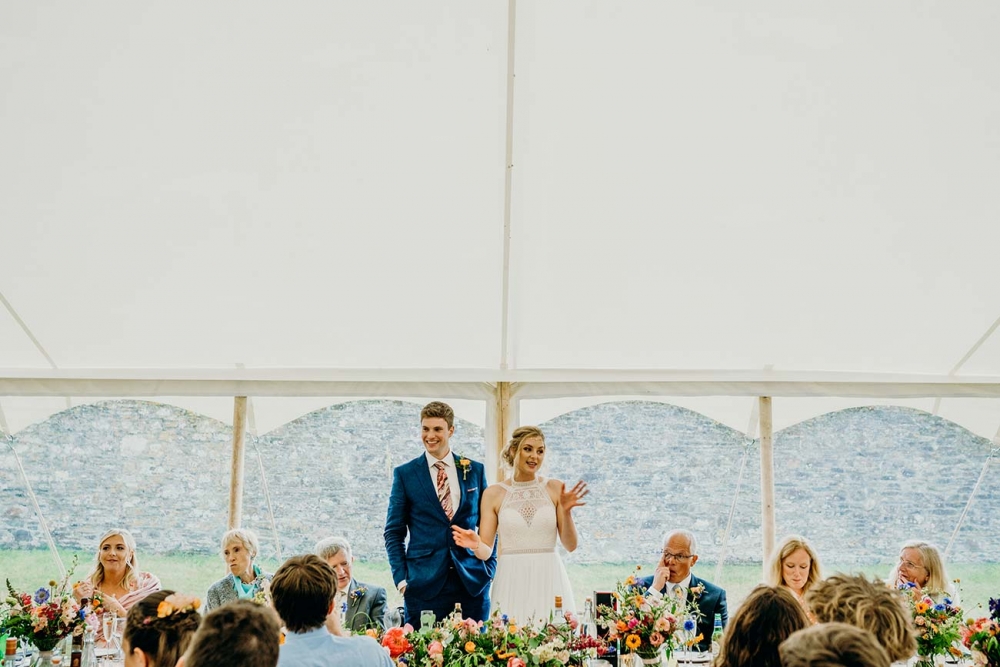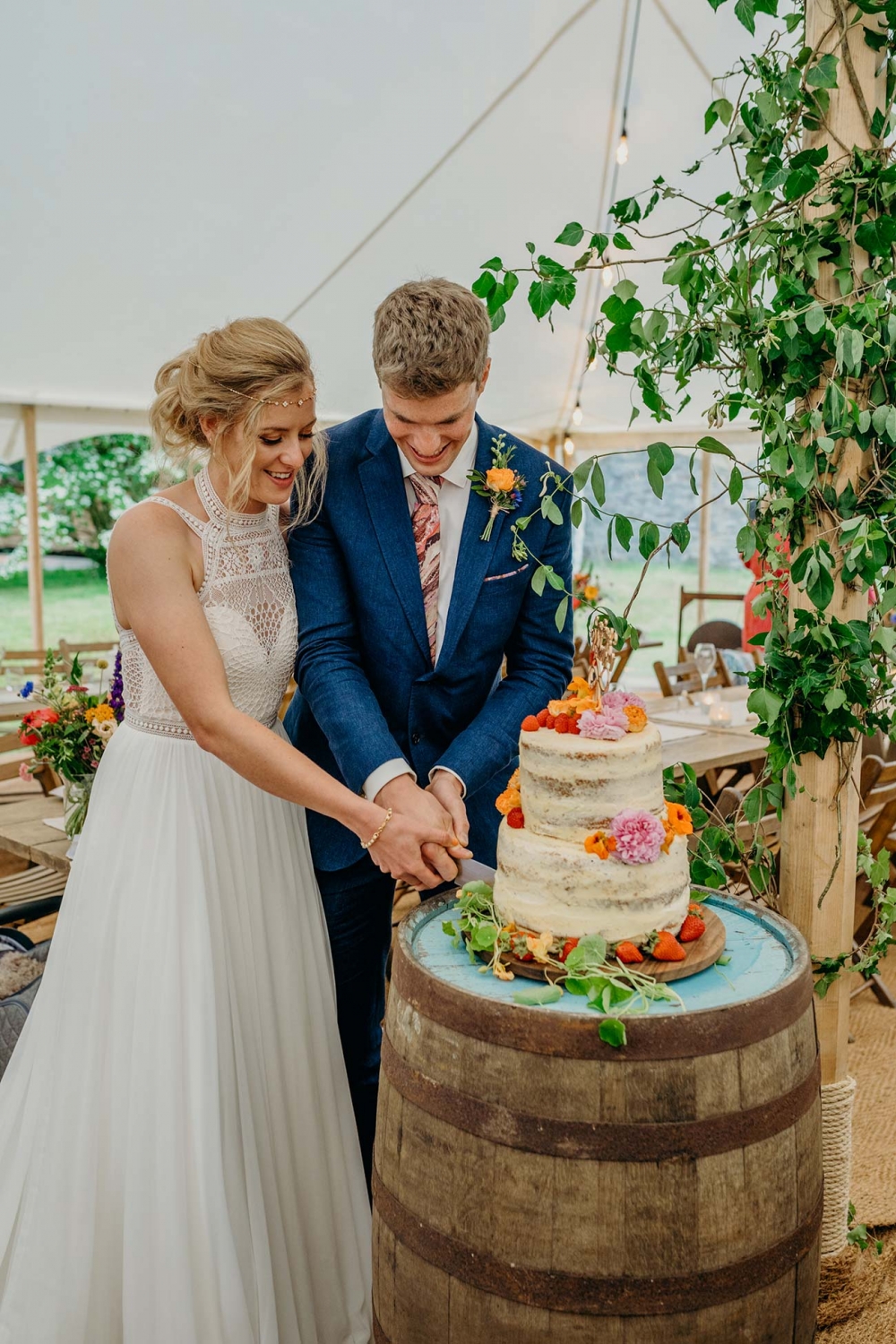 "And try not to get too stressed about the details. We didn't have the wedding I'd spent a year dreaming about and planning – instead we had something far better with all the people we love. Ultimately, that's the important part."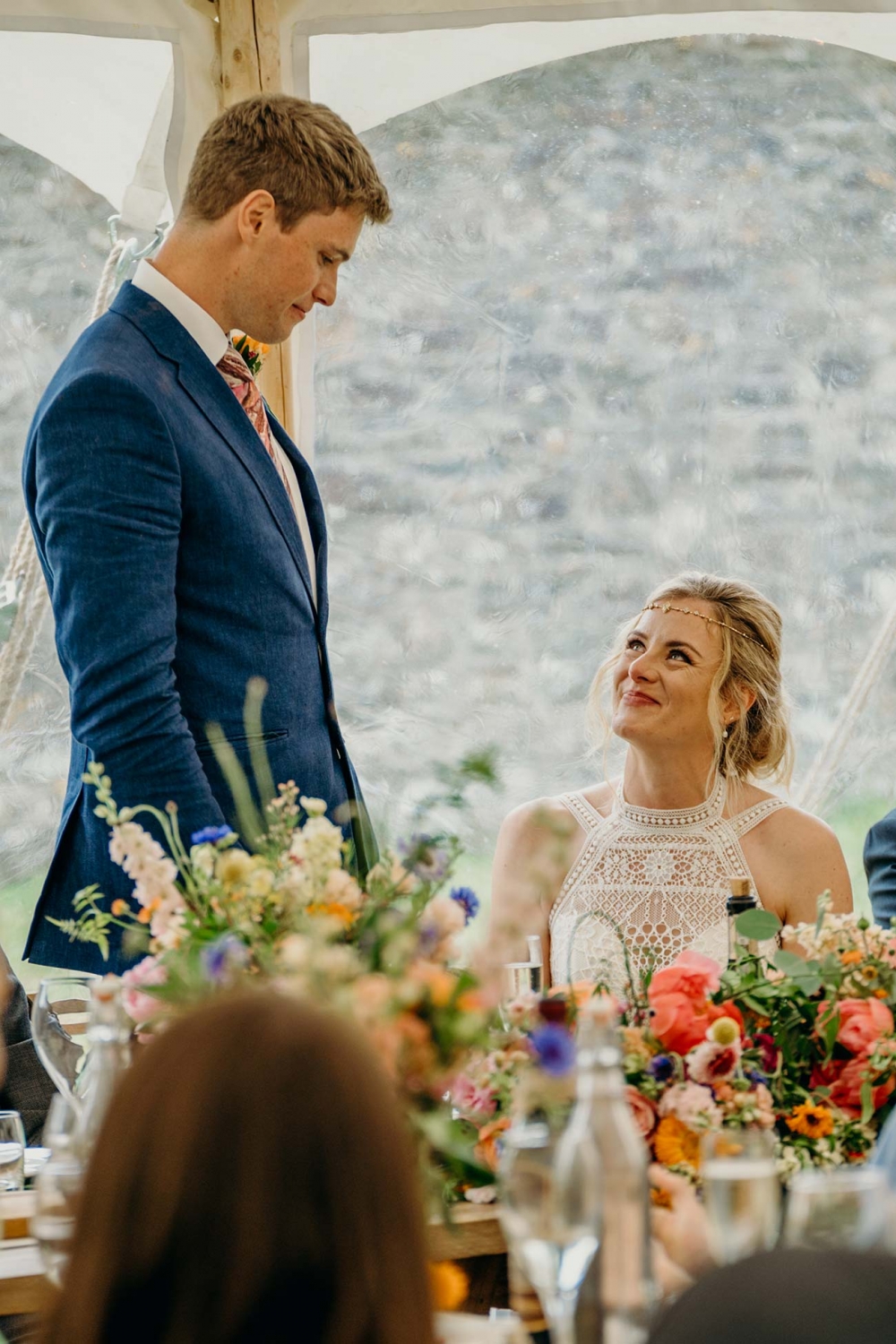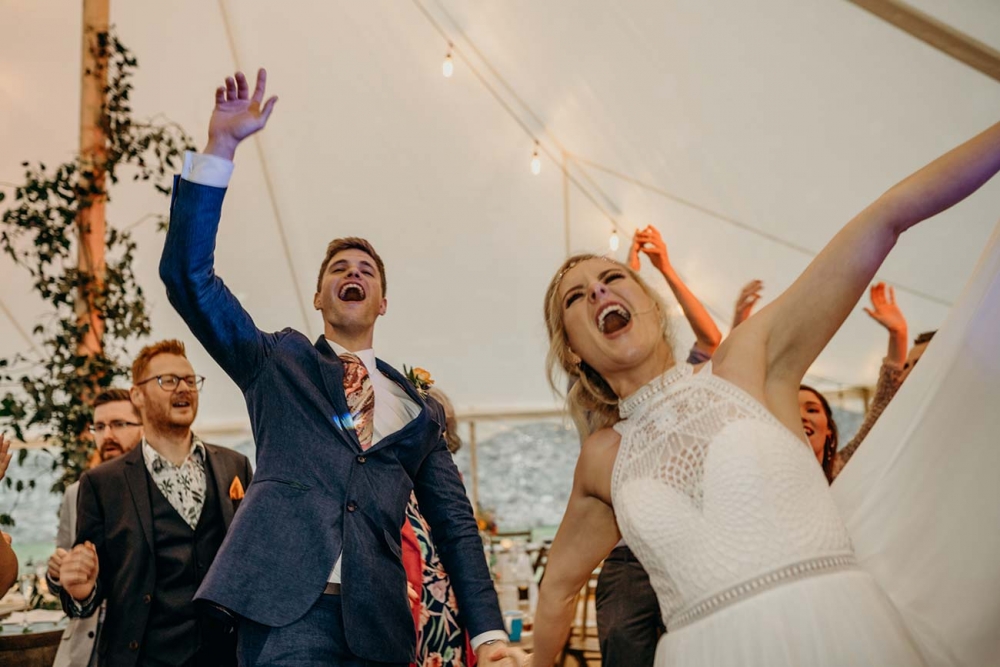 Wed

Directory

All you need from the finest wedding suppliers in Cornwall and Devon