---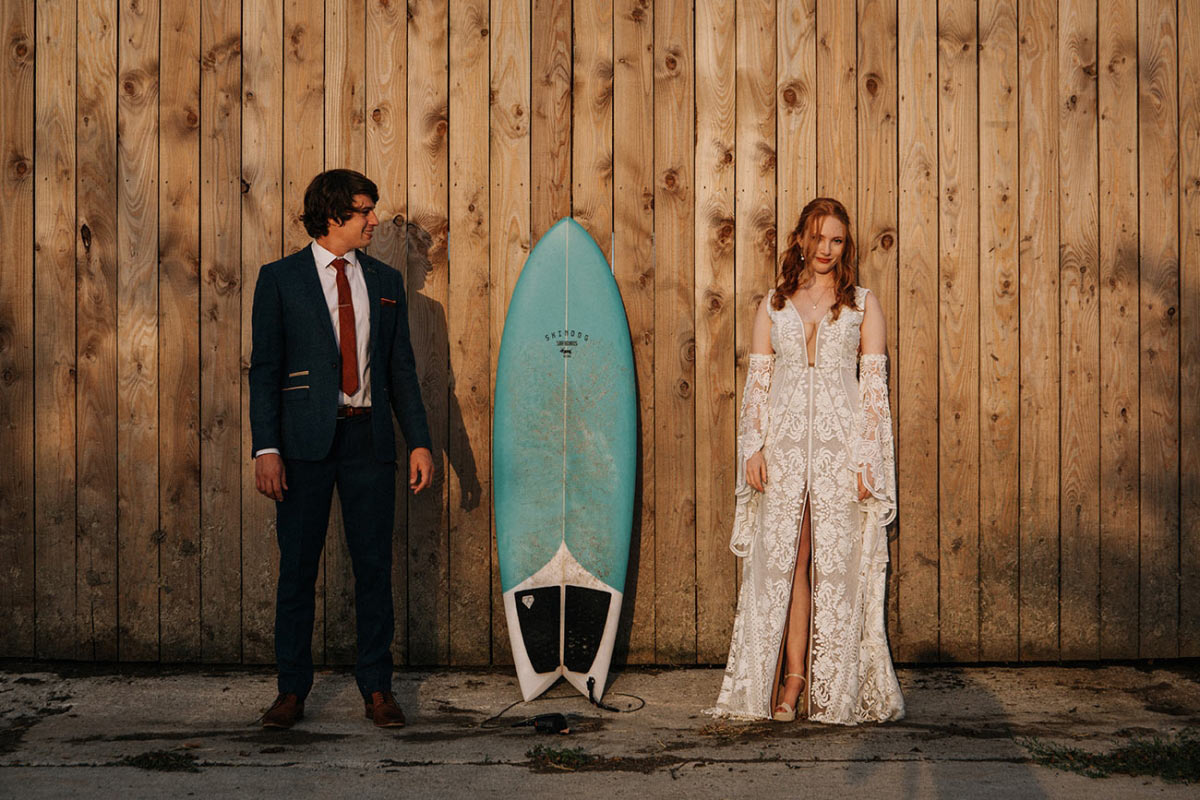 Wedding at Stennack Farm, Cornwall
Bohemian Rhapsody
Lucy and Toby's relaxed bohemian wedding at Stennack Farm
Lucy first met Toby at a bar in Winchester. She was at university and showing her best friend the nightlife, while he was out celebrating his brother's birthday. "Although our first meeting was a bit of a blur, we know for sure it involved a lot of talking about Harry Potter, the Letchworth swimming pool we both went to as children, and whether bodyboarding counts as surfing. The rest, as they say, is history!" she giggles.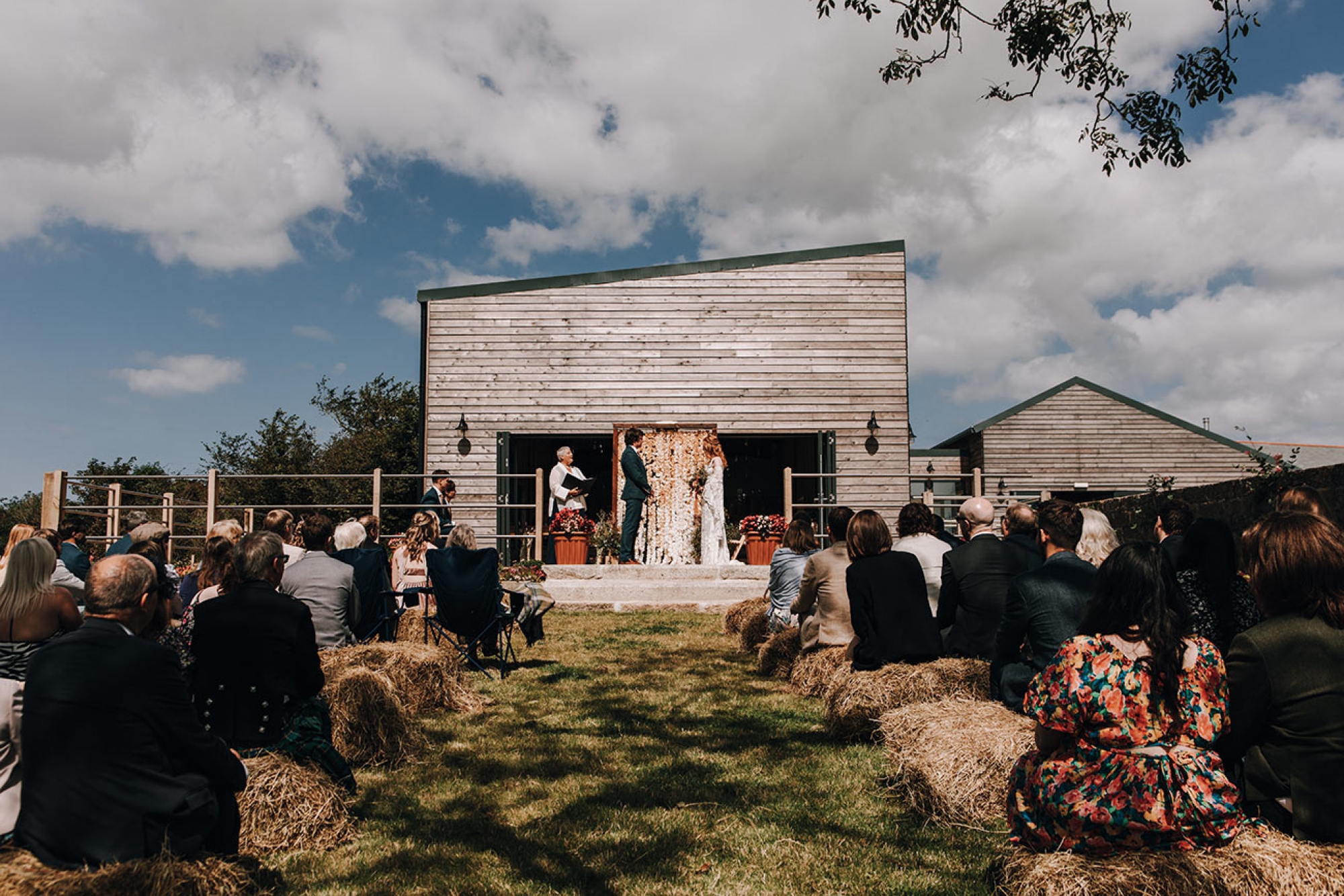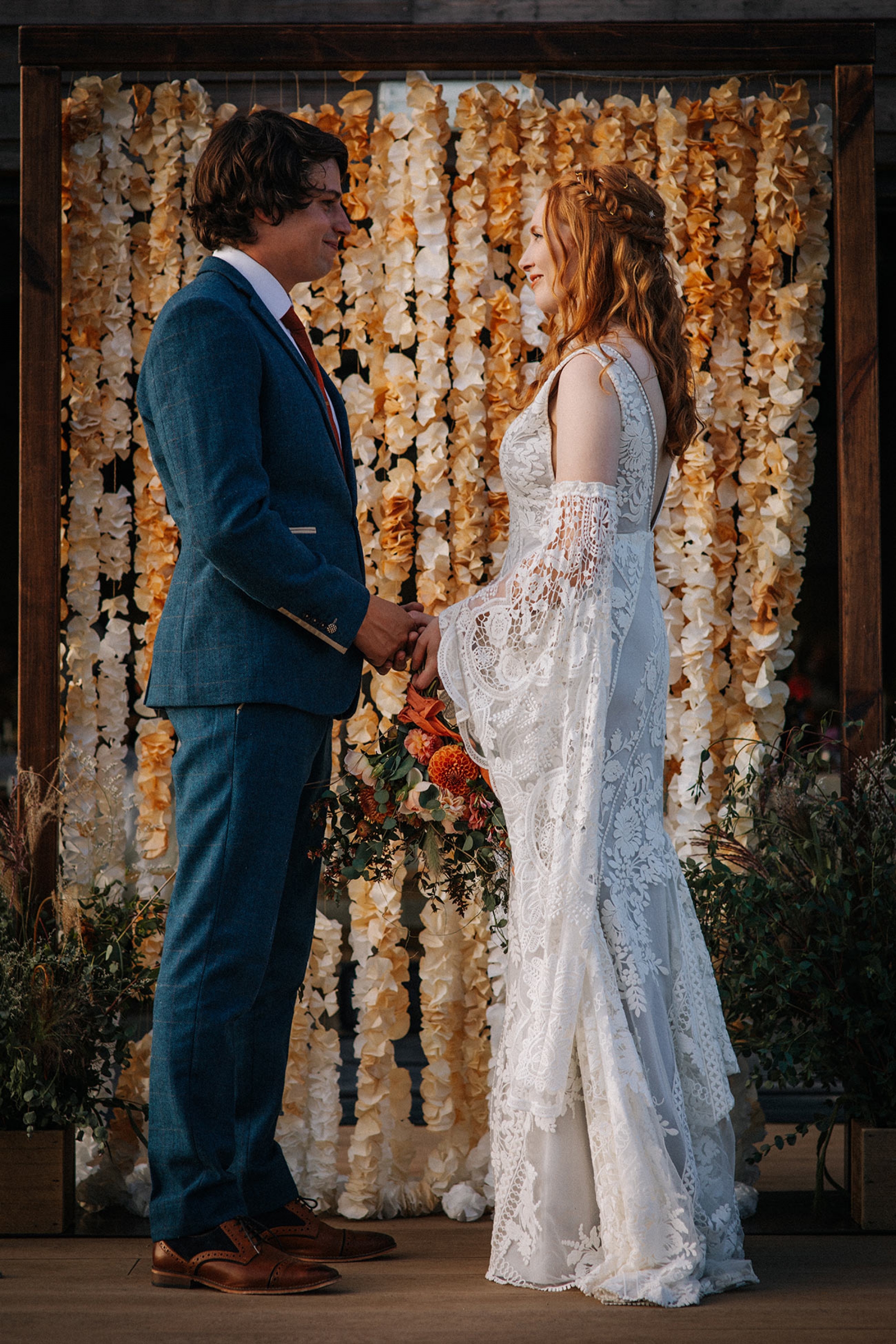 The couple were enjoying an early Christmas Day together in their Bristol flat when Lucy unwrapped a particularly memorable present. "Toby had secretly hidden the ring under a bundle of rock climbing-related gifts, so it was even more of a surprise after unwrapping chalk balls and belay devices!" she laughs. "All Toby said was 'Marry me?' – it was perfect."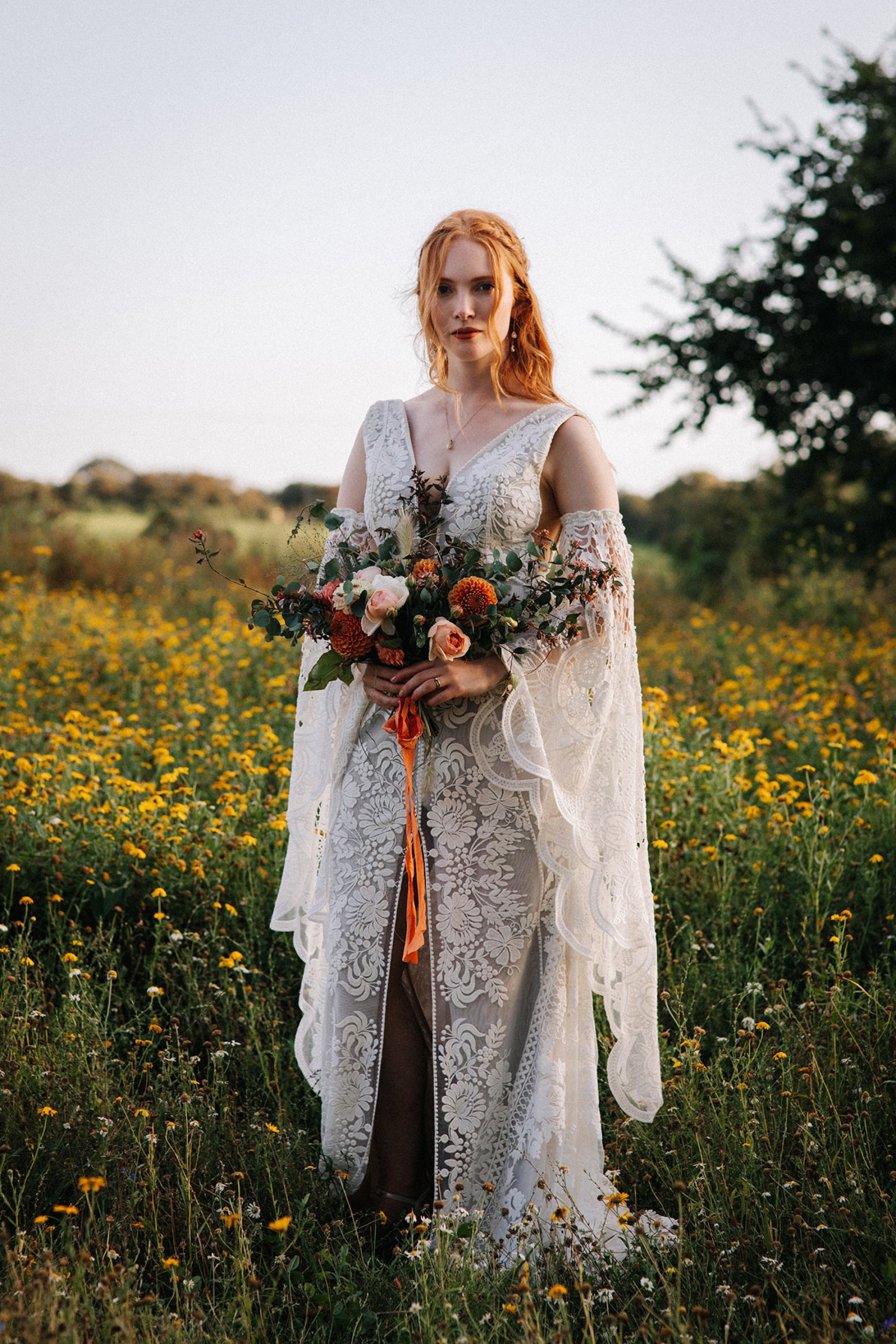 Selecting a theme of 'bohemian Cornwall' for their wedding in the rural climes of Stennack Farm, the décor fused whimsical detail and beachy elements to reflect the couple's love of surfing, from the surfboard-shaped seating plan to the tables named after their favourite surfing spots. The scene was resplendent in warm tones of rust orange, earthy greens and brushed gold blended with neutral hessian and cream. "A nice combination of bright summery tones, but also deeper autumnal notes to give more depth," explains Lucy, who epitomised free-spirited bridal style with her stunning lace gown with flowing bell sleeves and braided hair.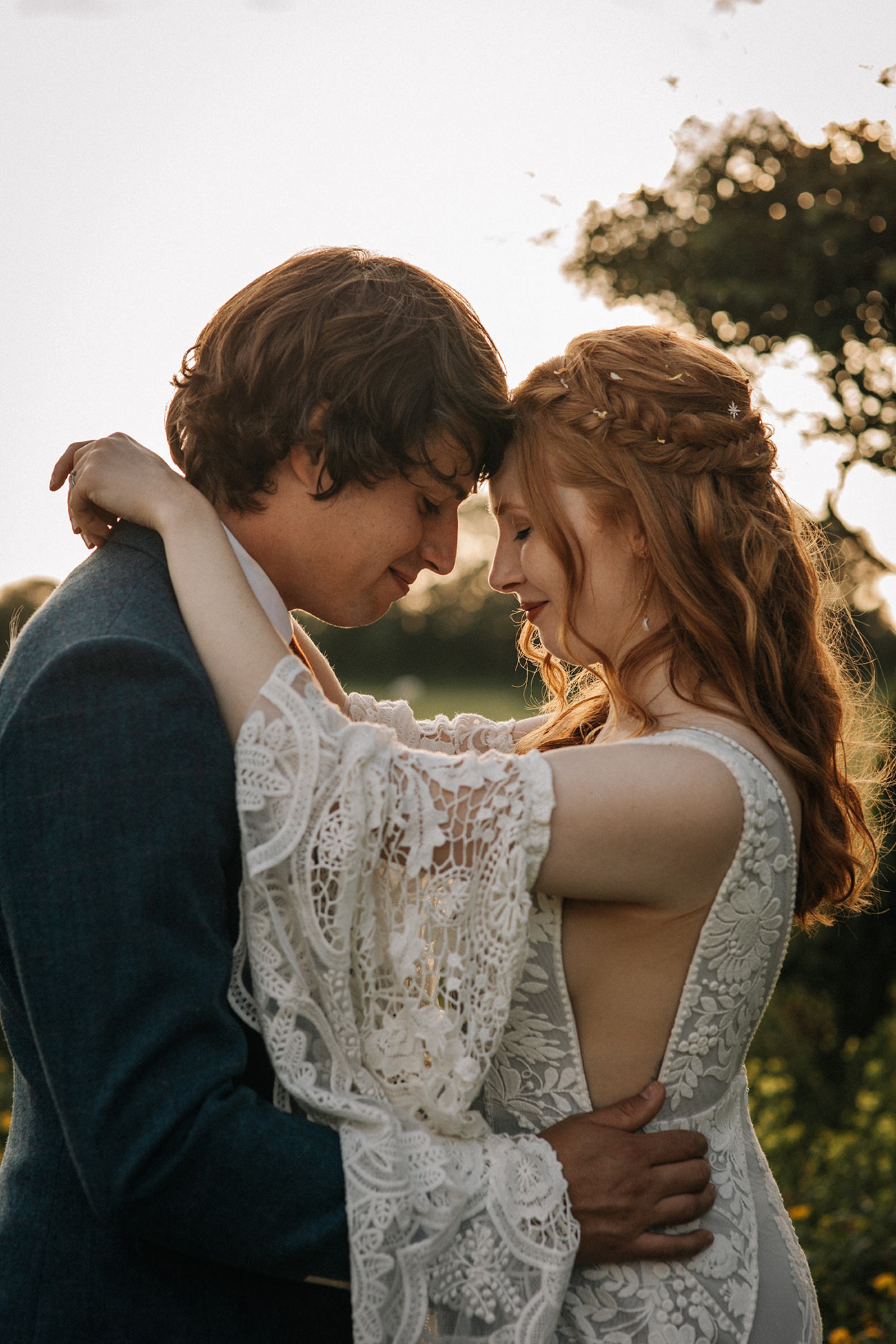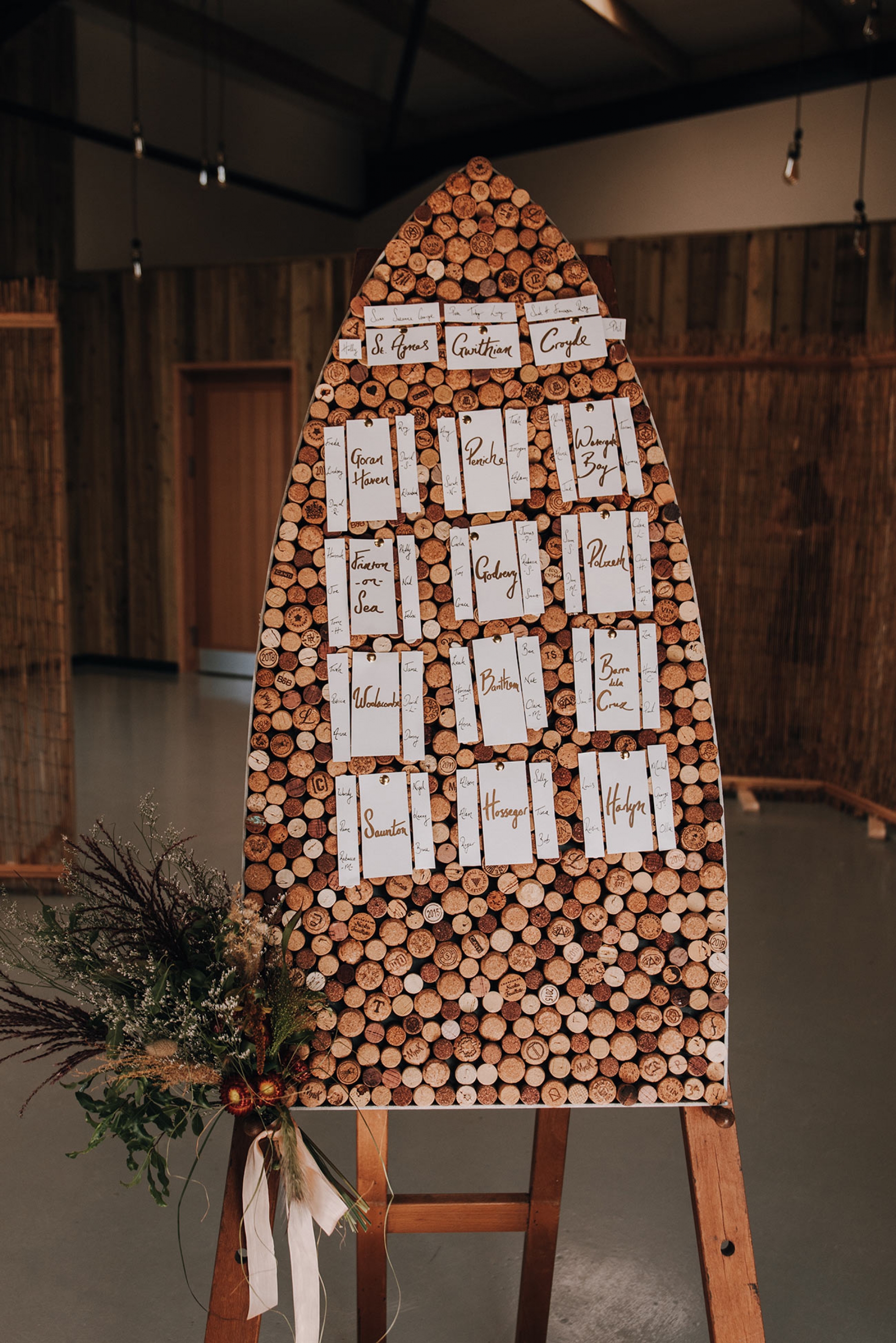 Sustainability was another key aspect of the day, which included the bridesmaids selecting their own gowns they could wear again in gorgeous colours that were also carried in the floristry. "Toby is a little allergic to flowers, so I asked for lots of dried flowers with plenty of greenery and rust orange blooms," explains Lucy. "Our florist Emily was amazing in creating the perfect balance of flora and fauna for the day."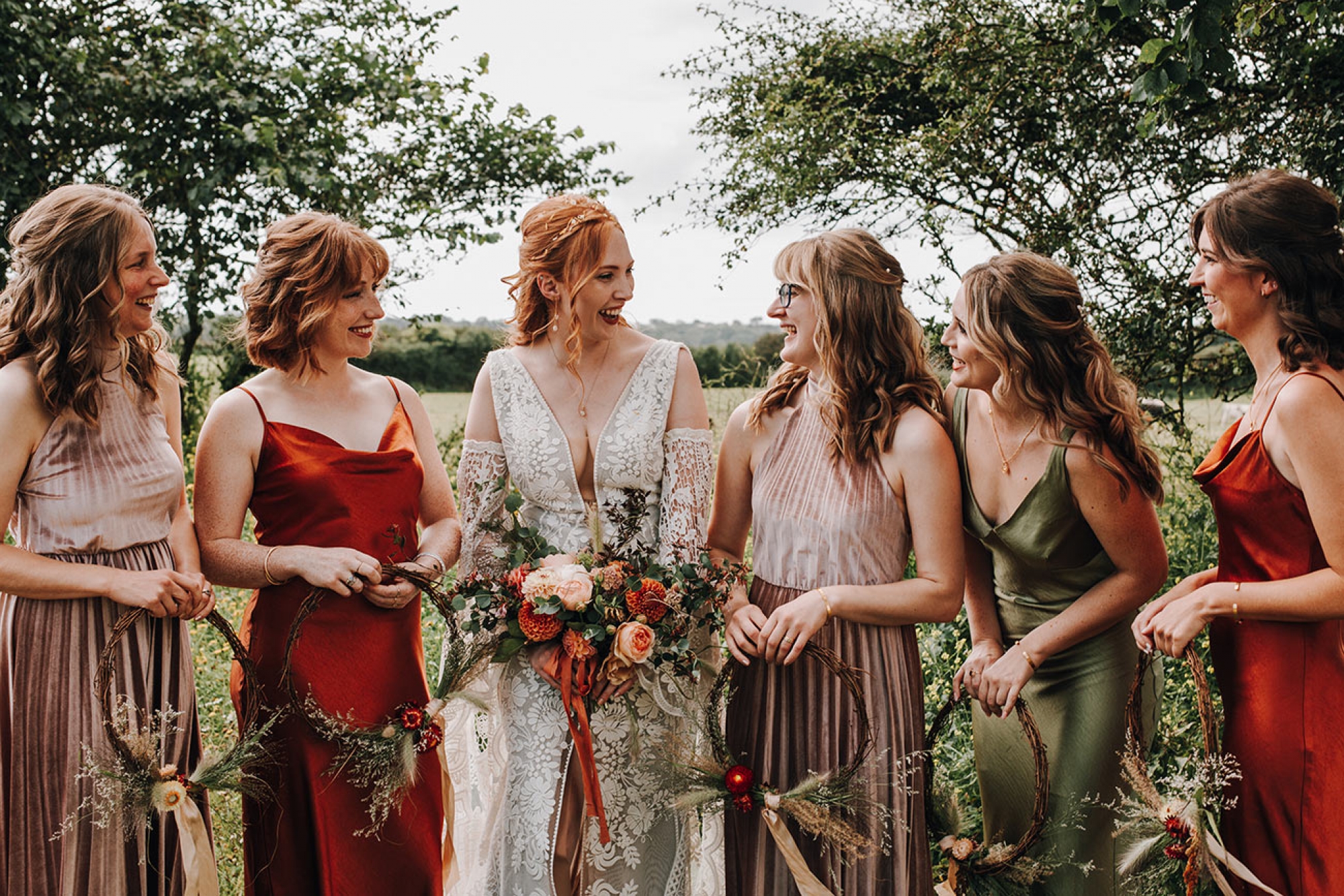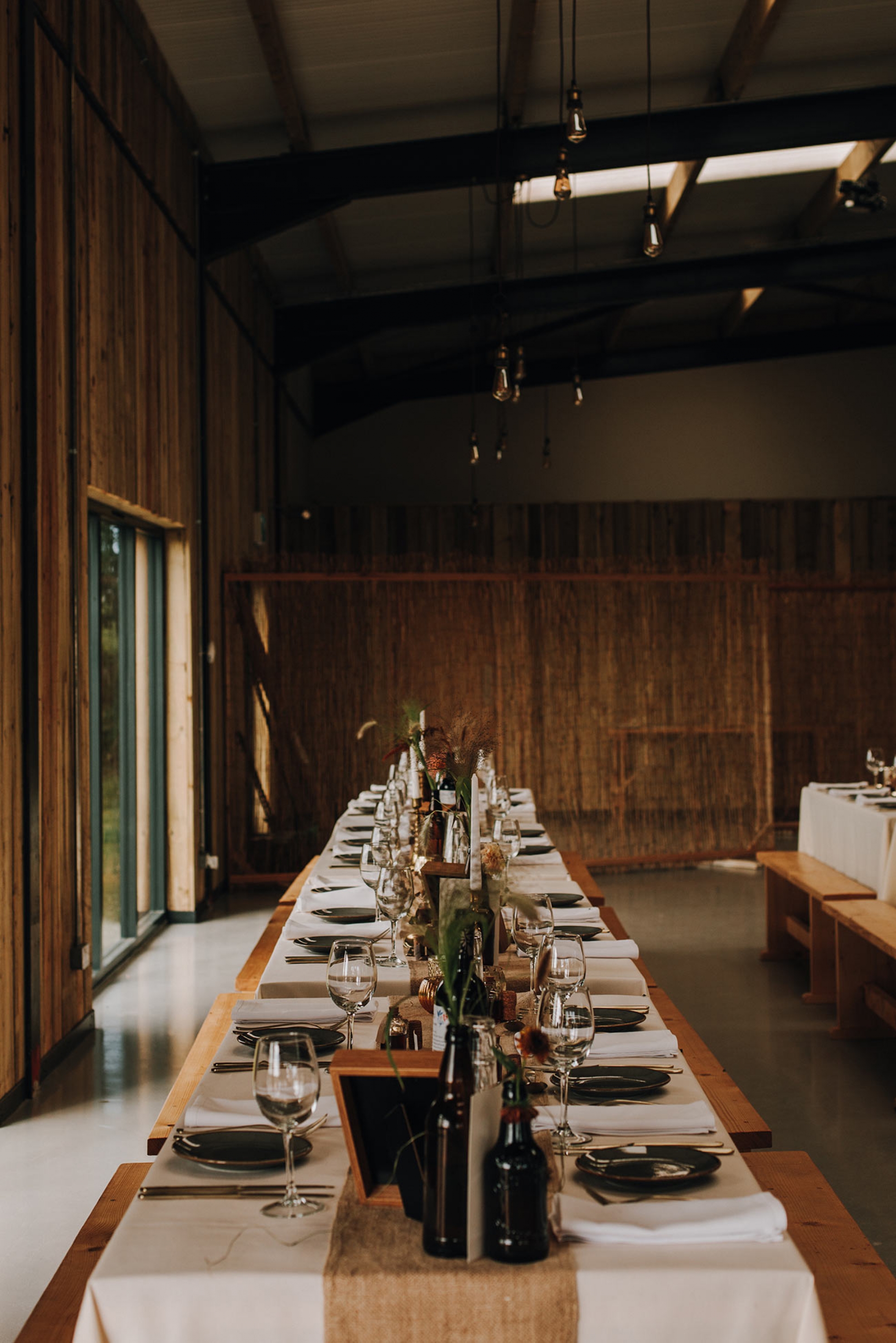 A "short but incredibly sweet" ceremony was followed by welcome drinks, photos and the speeches before the meal, allowing everyone to relax and relish the feast. Starters of scallop and chorizo skewers, baba ganoush, tzatziki and hummus with sun-dried tomato focaccia were followed by mains of roasted hake, smoked chicken and Tuscan-style bean salad. Dessert didn't disappoint either, with crème brûlée, amaretto and chocolate tart, and a Cornish cheese board being happily enjoyed ahead of the evening reception.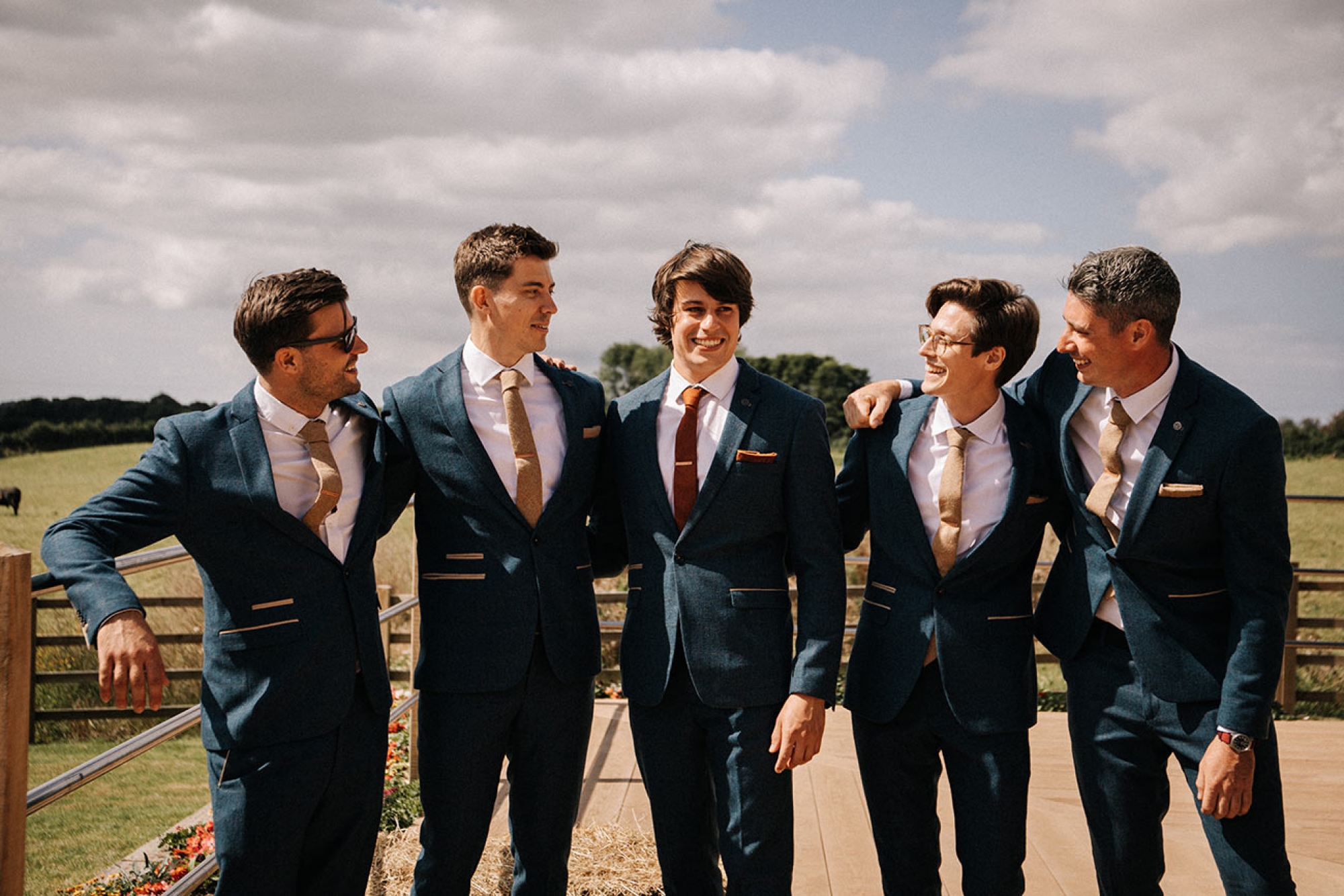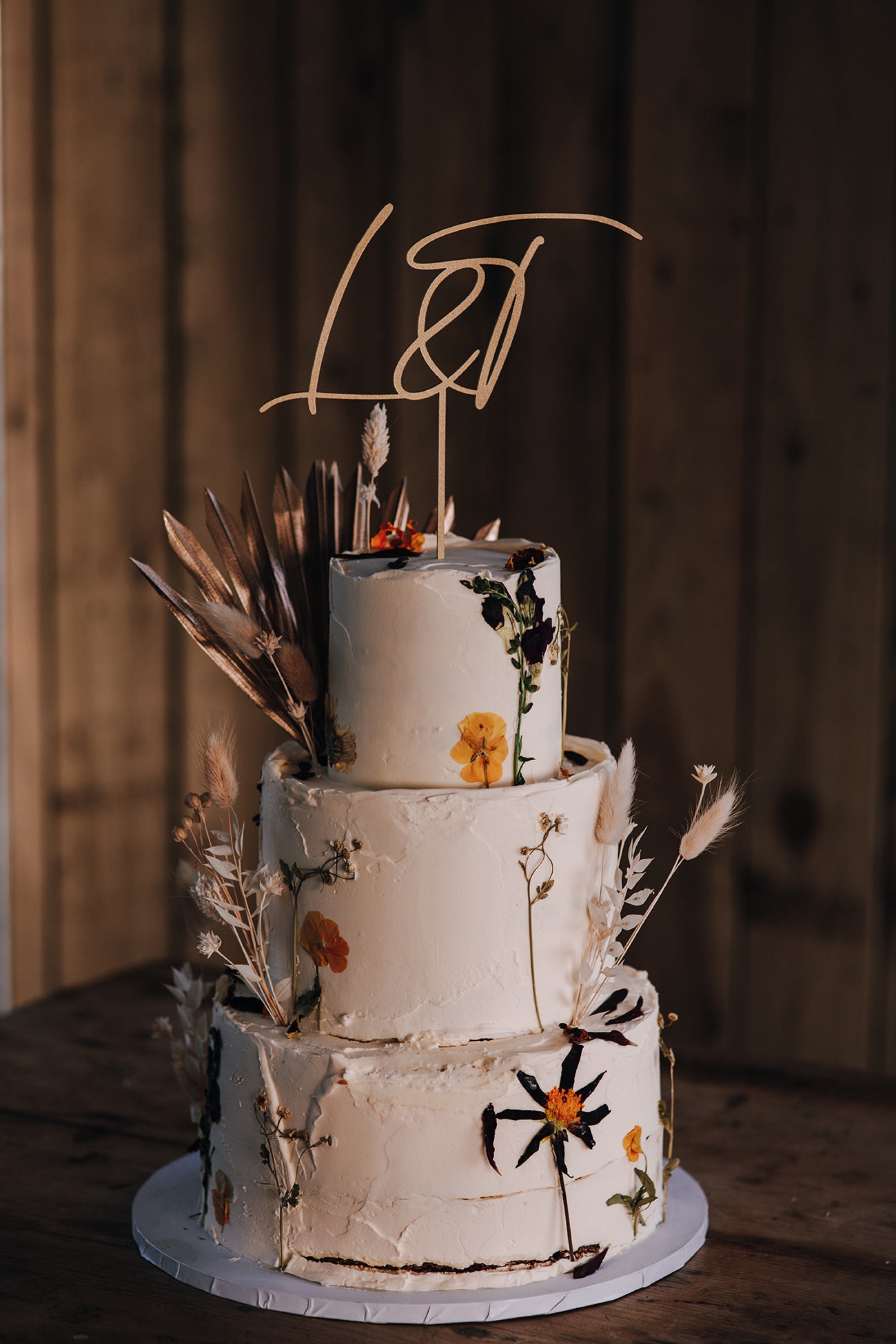 The fabulous folk tunes of Festival Heart had everyone on their feet and partying until just before midnight. "We were simply in awe the whole day about how incredibly grateful we were to have everyone we loved together," says Lucy while looking back. "This was the first big event that many people had been to in almost two years, as the pandemic had kept everyone apart for so long. It was just such an unbelievable joy to laugh and hug our loved ones, and dance the night away!"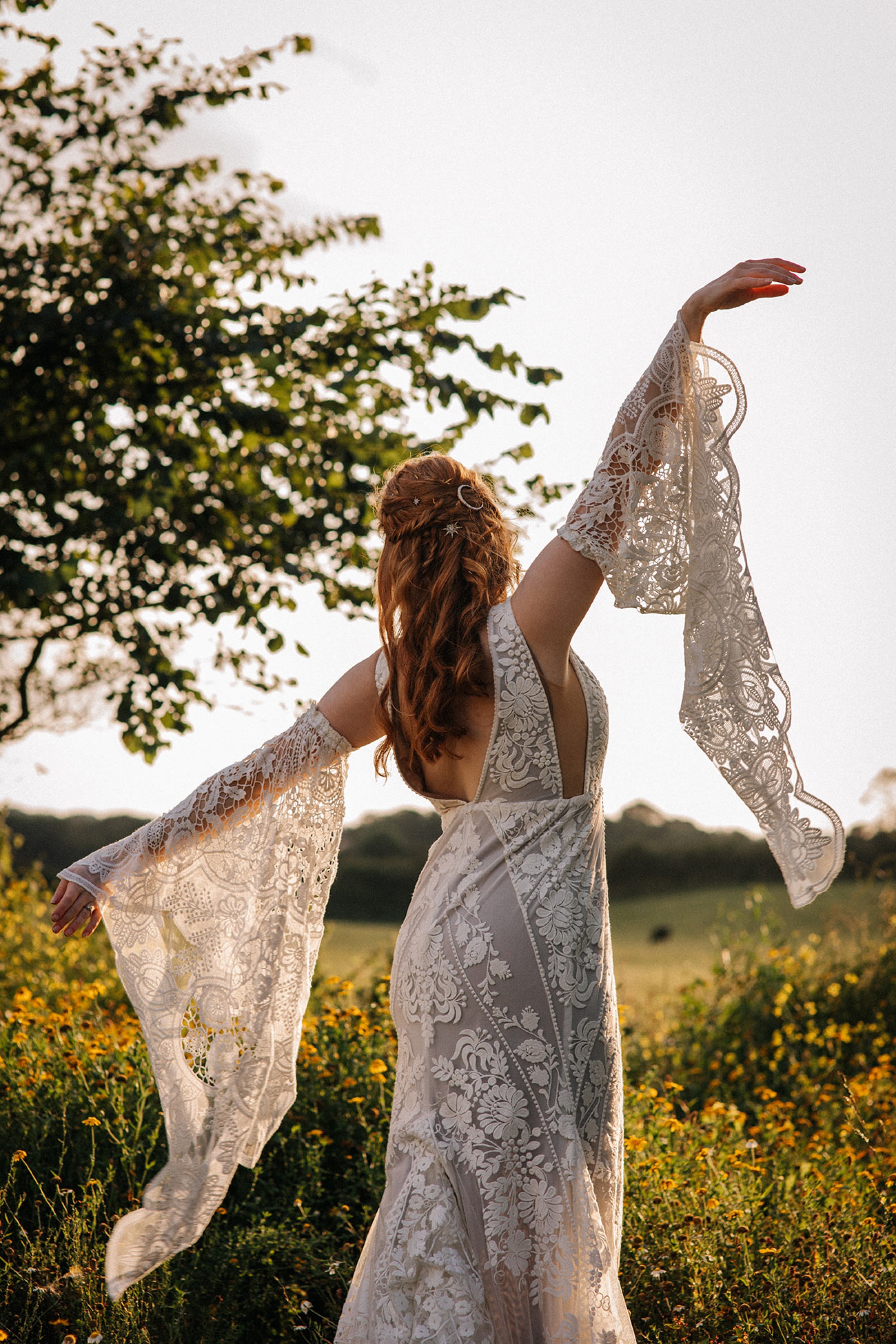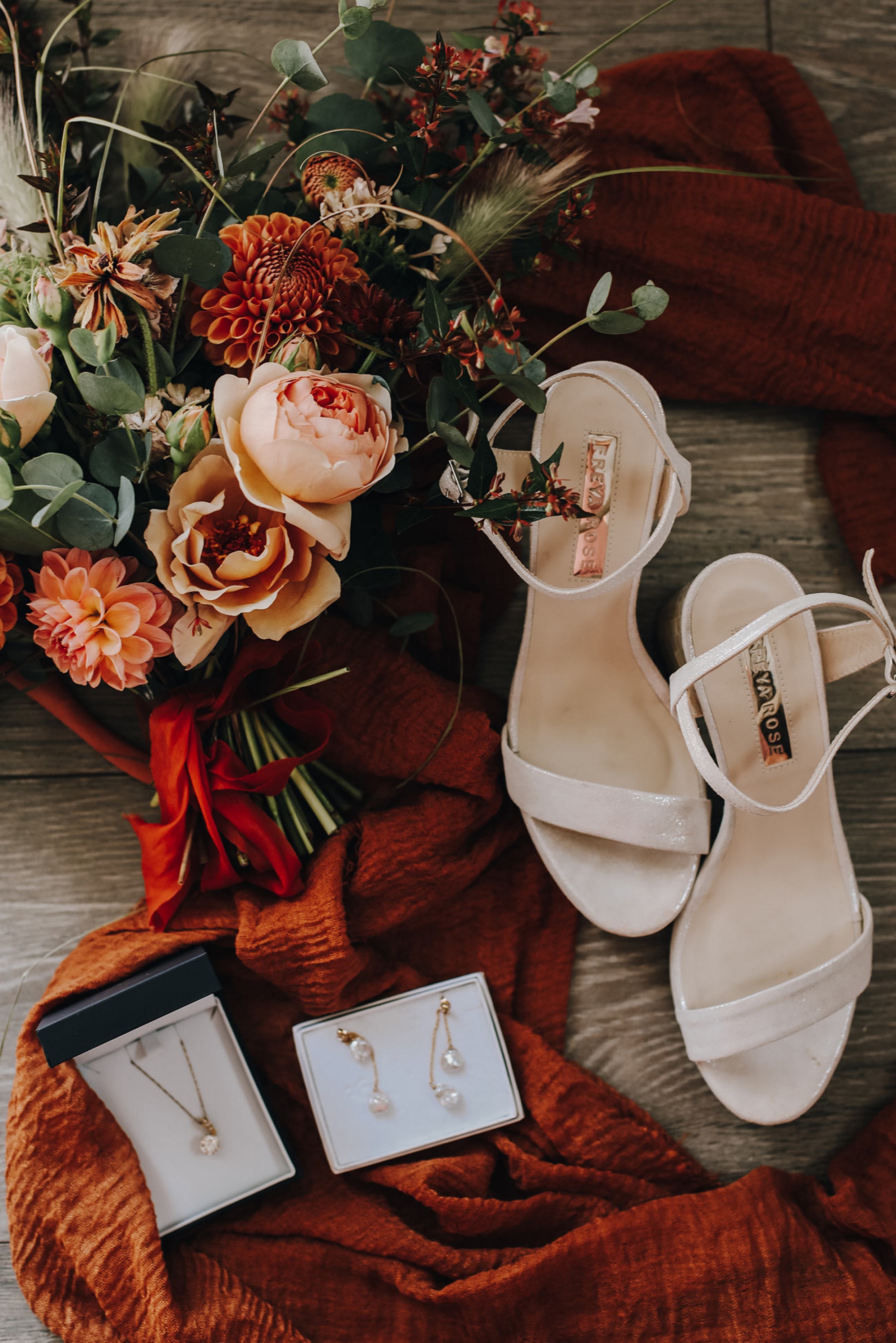 In terms of advice, Lucy urges other couples not to unduly stress over the small things but remember the reason you are all together in the first place. "All the tiny details you're agonising over now will probably be forgotten about after the day is over!" she says. "The main parts that our guests have remembered is how much fun they had, how much they loved the ceremony and how happy we both looked the whole day."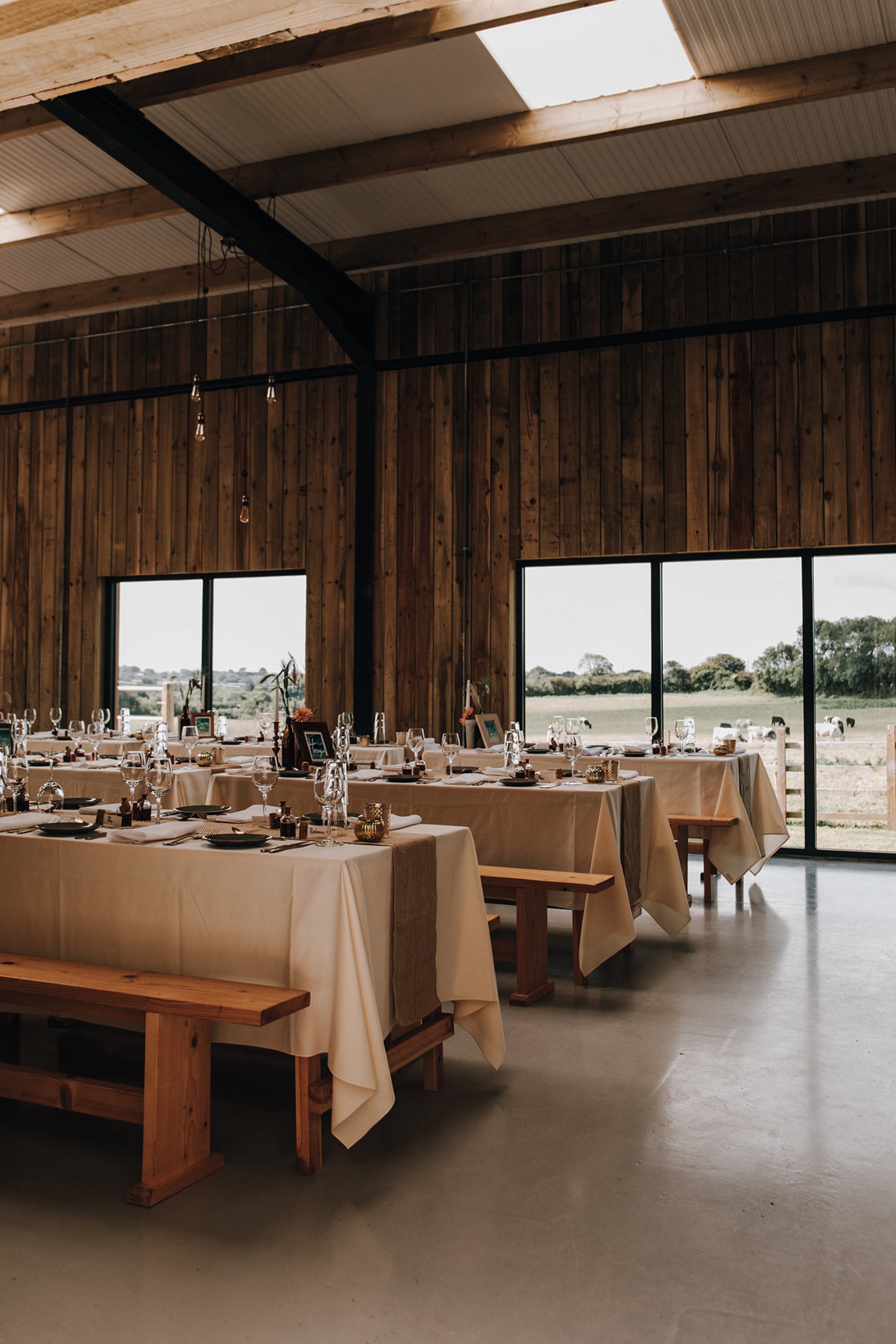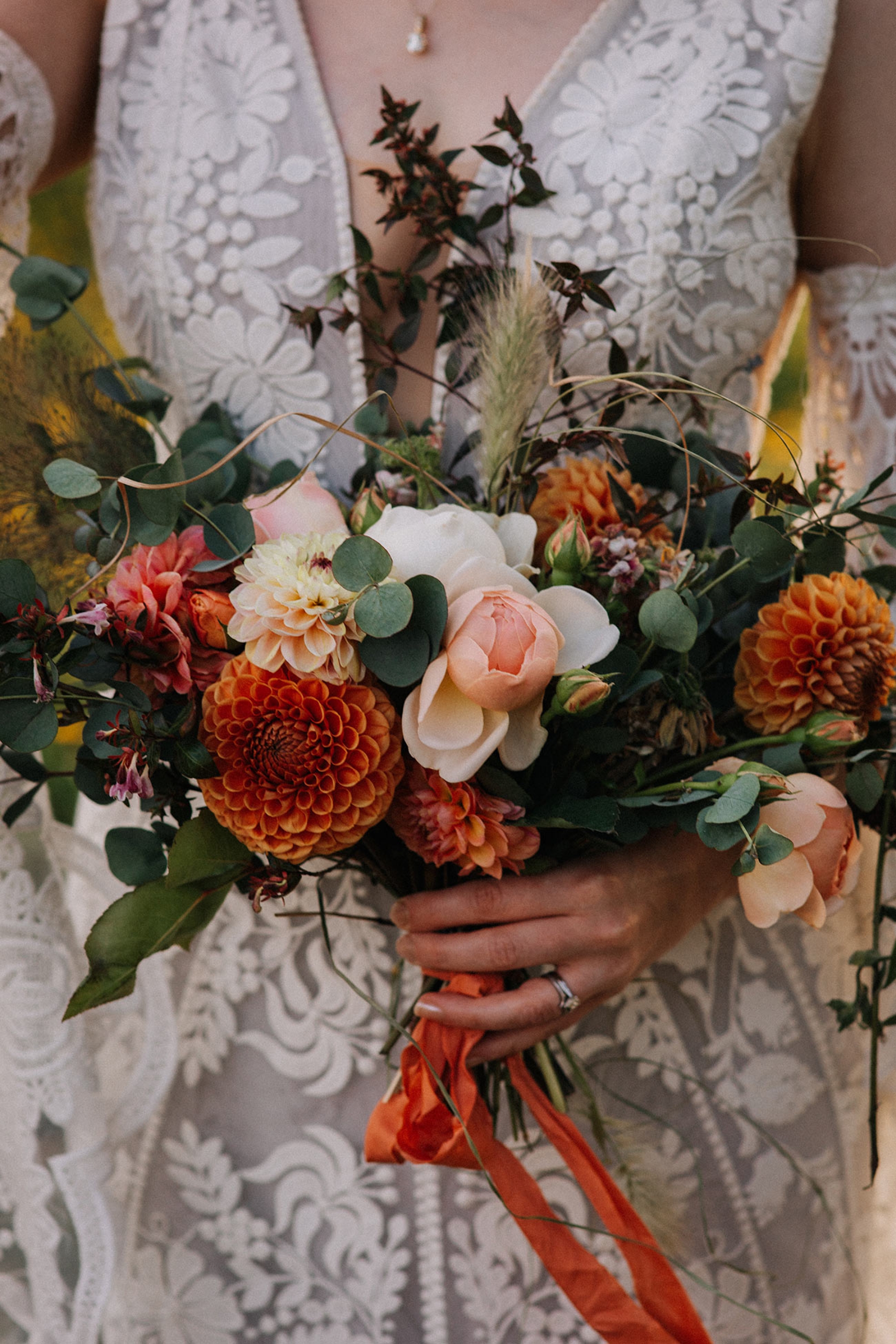 Wed

Directory

All you need from the finest wedding suppliers in Cornwall and Devon