The Devon Edition of Wed Magazine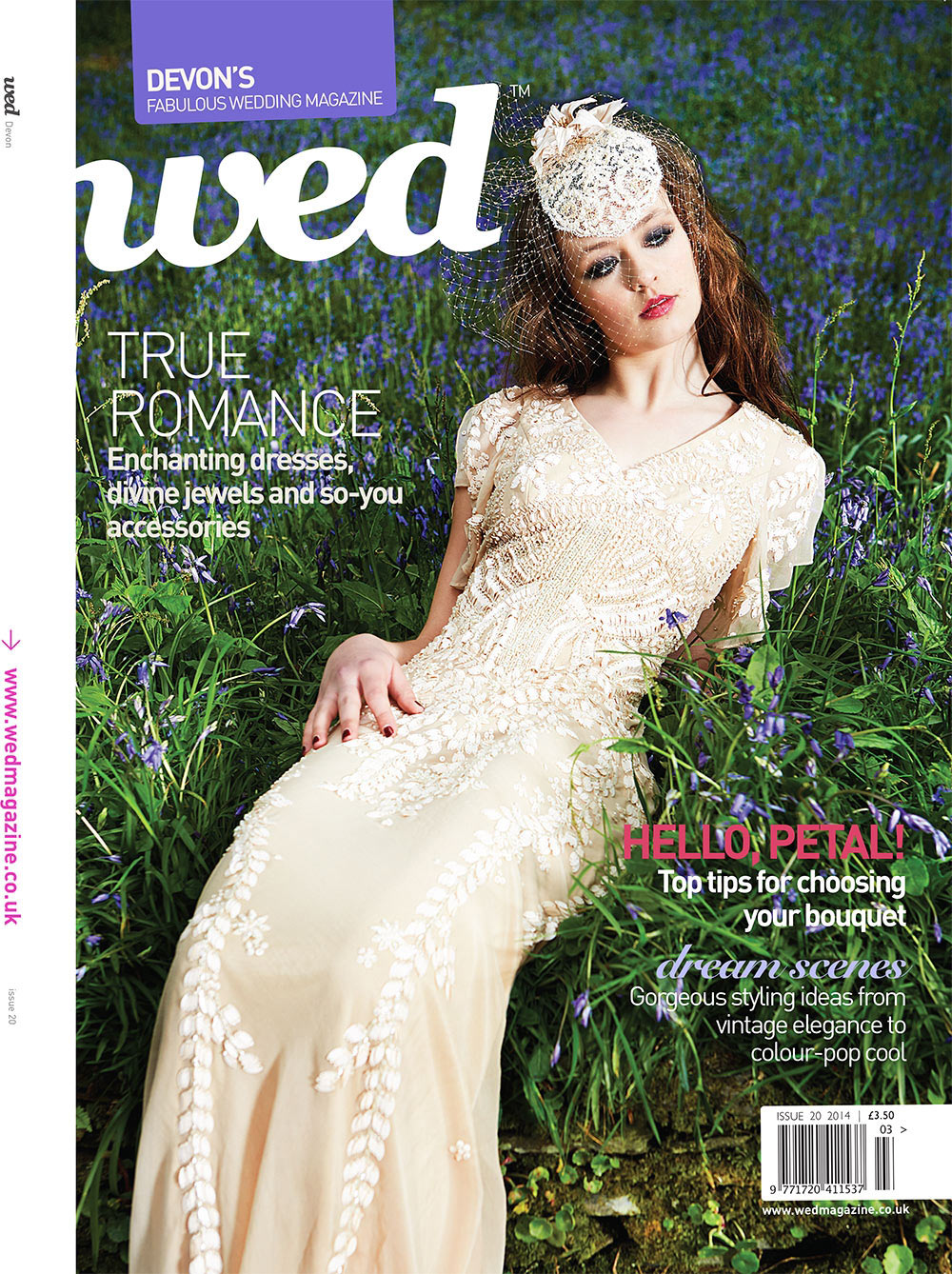 Devon Wed Magazine - Issue 20
Here at Wed, I'm privy to words-fail-me wonderful weddings every day. And, while the location, the dress and the sheer joy of the day might be stunning beyond words, I often find it's the little details that captivate me most.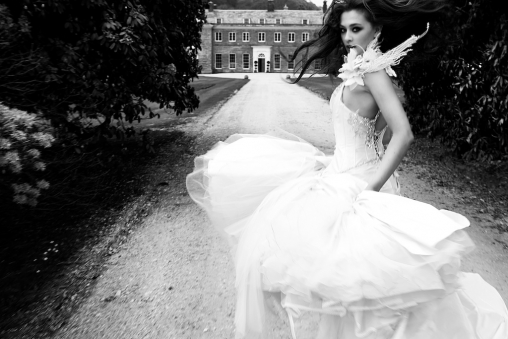 For it's those finer touches that tell a story. It might be a string of pearls dancing around your neck that you found in your granny's jewellery box; a lace trimming from your mother's bridal gown wrapped around your bouquet; a single flower at the heart of your bouquet that stirs childhood memories of your grandpa's garden. Or it might be a fabulously flamboyant feathered jacket worn over your wedding dress that's so brilliantly and unashamedly you.
This issue, we celebrate those touches. These pages are spilling with accessories, jewels and bouquets to inspire a so-you statement. Juno and Joy's Sarah Christopher presents a lowdown on the hottest pieces of the moment in 'Accessories All Areas', while 'The Looks of Love' showcases a selection of head-turning looks. So many brides are now seeking that vintage touch for their bridal ensemble; our guide to vintage jewellery, 'Old Romantics,' shows you what to look for, what to ask and how to wear a coveted vintage treasure. And then there's the ultimate bridal accessory: the bouquet; in 'To Have and to Hold', the region's top florists offer their advice on choosing those most precious of petals.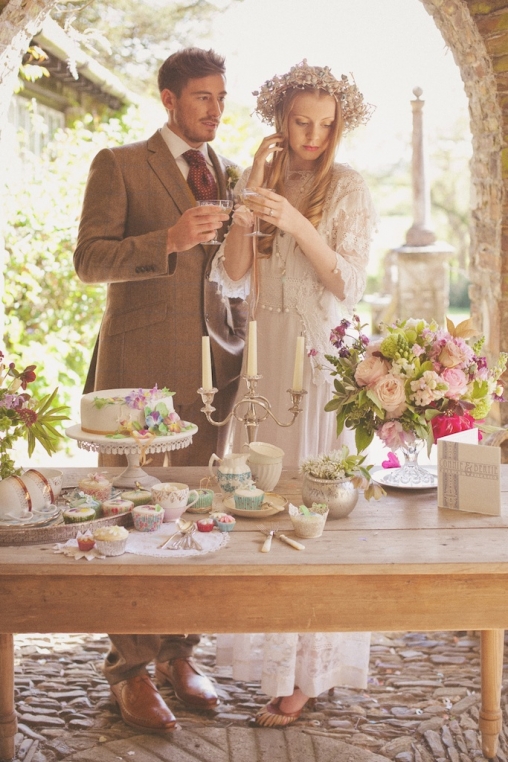 Of course, every bride needs a positively dreamy dress as the canvas for those all-important touches. Our bridal fashion spread 'The Garden of Delights' showcases a gorgeous array of gowns, where glamorous silhouettes meet exquisite embellishment. 'Stargazer' is brimming with starry-eyed looks for a winter wedding, while 'Let it Rain' celebrates sweeping ball gowns and striking silhouettes.
Add the colour-pop delights of 'The Bright Side' and the dreamy vintage glamour of 'Age of Elegance' into the mix - and you have a heady host of styling inspiration for one unforgettable wedding.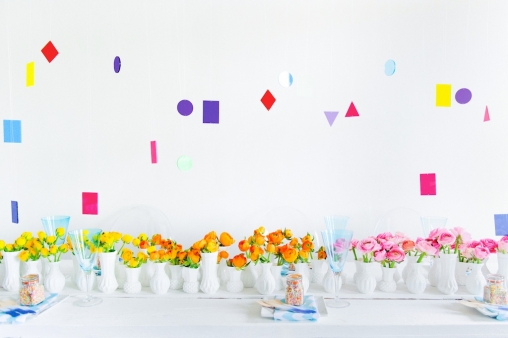 And did we mention this is our biggest Devon issue to date? We're passionate about bringing you, our lovely readers, the crème de la crème of Devon's wedding scene - and we're delighted to present you with yet more pretty this issue. Enjoy!
Rebecca
Contents
STYLE
16. HELLO, PETAL
Take your pick of these fancy florals
18. GARDEN OF DELIGHTS
Fall for an enchanting gown lavished in captivating detail
28. STARGAZER
Glamorous gowns sprinkled with stardust for a magical winter wedding
30. LET IT RAIN
Make a super-stylish statement in a dramatic silhouette
34. THE GREAT DRESS QUEST
Find 'the one' with these dress-shopping rules
44. ACCESSORIES ALL AREAS
Complete your ensemble in so-you style
48. THE LOOKS OF LOVE
Dazzling bridal styles for an unforgettable entrance
72. WORKING THE GROOM
Style tips for the man of the moment
74. SUIT YOURSELF
Grooms' wedding wardrobe woes resolved
FEATURES
42. POWER OF TWO
Luxe up your digits with a two-tone wedding ring
52. OLD ROMANTICS
A guide to buying vintage wedding jewellery
56. BEAUTY AND THE BRIDE
Hit the fast track to aisle-ready with these top tips and products
60. A HEN TO REMEMBER
Top tips for a hen do that's all about you
64. TO HAVE AND TO HOLD
Top tips and gorgeous inspiration for choosing your bridal bouquet
74. A STORM BREWING
Choosing the food and booze just got serious. Nathan Midgley explains why
78. WHATEVER THE WEATHER
Start planning your wet wedding contingency plan... now!
82. THE BRIGHT SIDE
Sprinkle your celebration with colour-pop details for a bright and bold party
88. GROOVE IS IN THE HEART
Playlist tips for a sensational soundtrack
94. AGE OF ELEGANCE
Take inspiration from the golden age of romance for a dreamily glamorous wedding
101. THE MODE FOR LOVE
Wow-worthy ways to make your wedding exit
104. ODE TO ROMANCE
Dreamy settings for the wedding of your sweetest reveries
119. MAKE LOVE, NOT WAR
How to steer clear of pre-wedding tension
124. THE MARRAKECH EXPRESS
A honeymoon in Marrakech promises city buzz and spa bliss
REGULARS
6. BRIDAL BUZZ
What's new, what's hot, what's on
110. THE VENUE
Licensed venues for civil ceremonies in Devon
132. GOT WED
Newly-weds share a glimpse of their day
146. NOTES ON A WEDDING
Top tips for your planning pleasure
Editor
Rebecca Matthews
Chief features writer
Hannah May
Contributors
Aine Carlin, Sarah Christopher, Tracy Edwards, Sarah Gillett, Gemma MacKenzie, Nathan Midgley, Nigel Pengelly, Rebecca Ritson, Leon Soulsby, Christopher Wasey, Charity Wilson, Elle Winsor-Grime
Design
Matt Sanwell
Advertising and Management
Brendan Sleeman
Distribution
Jenna Matthews
Finance
Morwenna Matthews
Publisher
Wed Magazine
28 Reens Crescent
Heamoor
Penzance
Cornwall
TR18 3HW
01736 331456
wed@wedmagazine.co.uk
www.wedmagazine.co.uk
Cover image
Dress
Eliza Jane Howell
The Bridal Rooms of Wellswood
Model Maja Gliszczynska
Photography Barry Jeffery
Wed

Directory

All you need from the finest wedding suppliers in Cornwall and Devon