The Devon Edition of Wed Magazine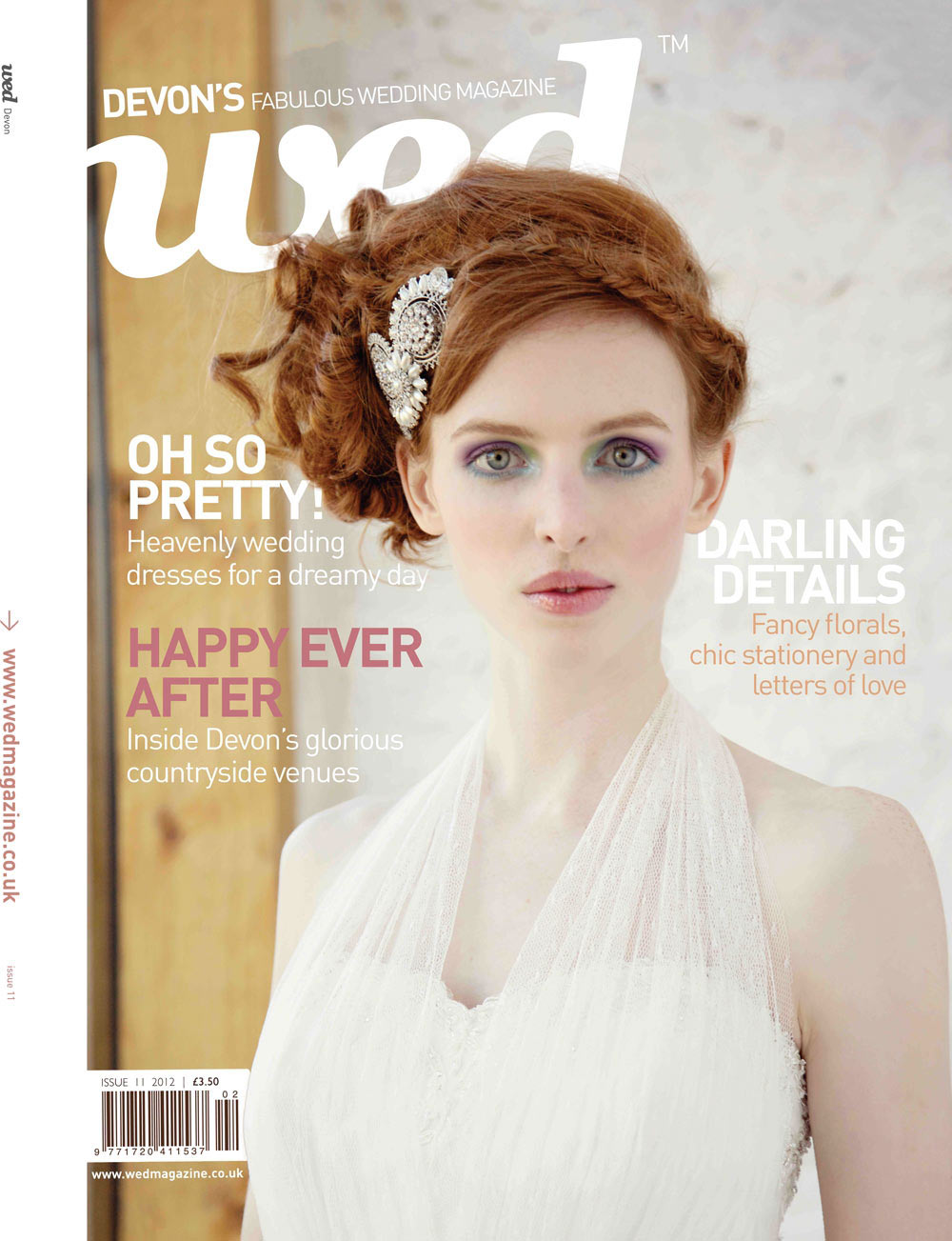 Devon Wed Magazine - Issue 11
GRACE AND FLAVOUR
Prepare to step into a world of prettiness. This issue, we're embracing graceful gowns, covetable gems, glamorous decor and delectable flavours.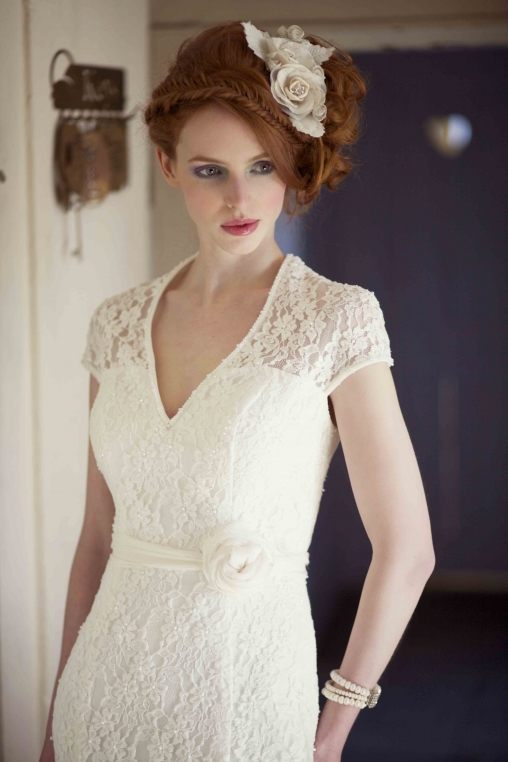 A day on Park Farm, the iconic River Cottage HQ, provided the Wed team with a triple whammy of loveliness: delicious food, brilliantly colourful decor and breathtaking bridal gowns. See the results in 'A Beautiful Life', a spellbinding fusion of designer detail, lush textures of silk, lace and tulle, and nature in all its beguiling beauty.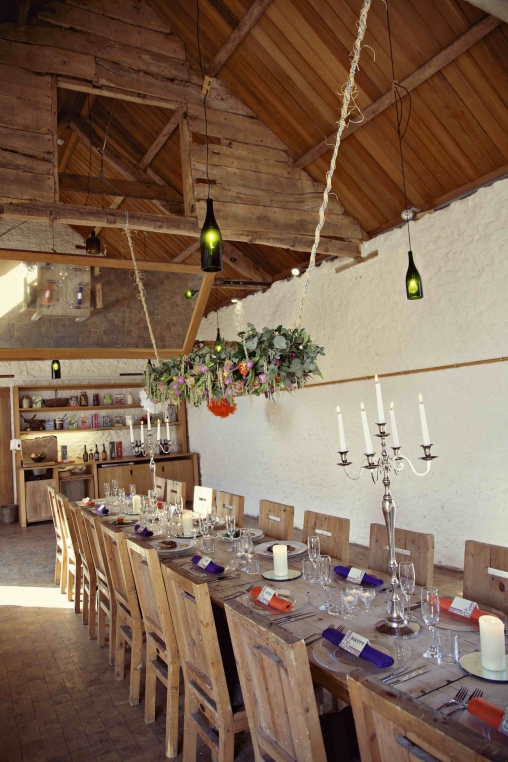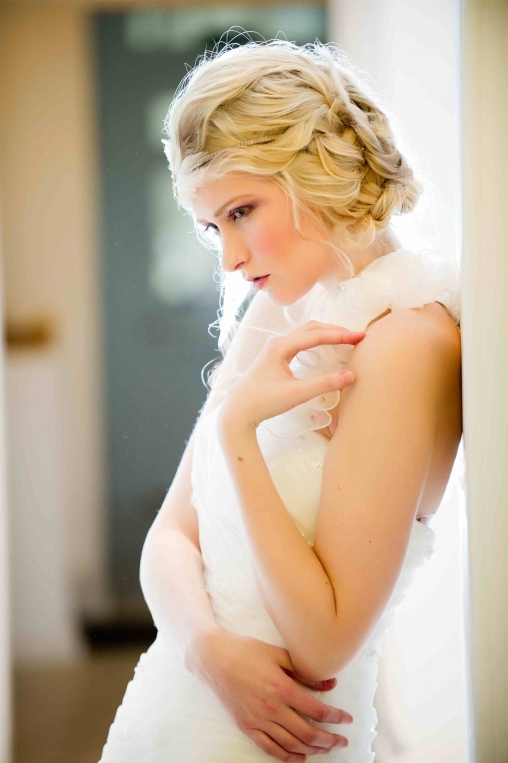 The fashion fix continues in 'A State of Grace.' Shot in the elegant setting of Pentillie Castle, the gorgeous imagery ushers in a mood of soft romance with its glamorous silhouettes and blissful, twinkling details.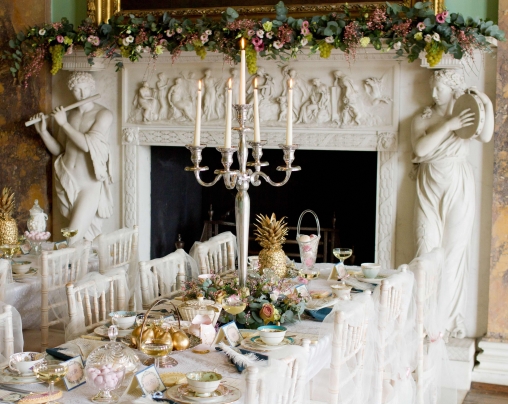 Powderham Castle is the fairytale backdrop for opulent visions of pastel prettiness and Marie Antoinette inspired detail in 'Ooh La La!' On the subject of fairytales, we go in search of Devon's charming rural venues in 'For Love and Country'; from Elizabethan to Victorian, each of these bewitching country piles makes for a dreamy wedding venue. And it's back to River Cottage for 'Country Loving': a delicious medley of lip-smacking foodie ideas, colour-pop decor and oodles of rustic charm.
Now summer is well on its way, here at Wed, we're looking forward to long evenings, balmy days and celebrations in the great outdoors. In 'Crazy For Canvas', we revel in the joy of partying under canvas in all its fabulous forms. And, as we can't count on being blessed with a balmy day here in good old Blighty, our weatherproofing special 'Whatever the Weather' prepares you for less-than-perfect wedding day weather.
Devon has played host to some wonderful weddings in recent months, from an opulent Indian celebration to a festival in the woods. See 'Got Wed' for love stories and inspiring parties aplenty.
We hope this latest Wed fix inspires a wedding that unashamedly reflects you and your other half - in every last detail. If you can't wait until next issue, join us on Twitter and Facebook, and sign up to our reader newsletter for a regular dose of Wed inspiration.
Until next time!
Rebecca
STYLE
14. A BEAUTIFUL LIFE
Bridal fashion falls for lush textures and delicate details
22. A STATE OF GRACE
Light up the aisle in a sublime silhouette embellished with ruffles and jewels
30. THE DRESS FACTOR
The lowdown on finding and styling your dream wedding dress
38. WED'S BOUDOIR
Bridal beauty tips and trends
40. ROCKS ON
Bold and beautiful wedding rings embellished with colourful gemstones
42. HEAD CANDY
Look full-on fabulous with these exquisite finishing touches
60. WORKING THE GROOM
Style tips for the man of the moment
FEATURES
44. THE WONDER STUFF
Go vintage for unique and beautiful wedding jewellery
48. WHATEVER THE WEATHER
A guide to weatherproofing your wedding
54. THE HEART OF THE MATTER
Ensure your ceremony is unforgettable with these personalising tips
64. SPIRIT OF THE OCCASION
To booze or not to booze? A groom's view on the big day drink debate
66. COUNTRY LOVING
Colourful decor, delectable food and heavenly wedding inspiration at River Cottage
72. LOVE LETTERS
Add a fun twist to your party with these word play ideas
75. SEALED WITH A KISS
Impress your guests from the word go with this stylish stationery
80. CRAZY FOR CANVAS
Fall for the charms of a celebration under canvas
84. OOH LA LA!
Treat your guests to a Marie Antoinette wedding, brimming with sweet details
88. FOR LOVE AND COUNTRY
Escape to a wonderful world of rural venue inspiration
107. WELCOME TO PARADISE
Jet off to Mauritius for a loved-up and luxurious honeymoon
110. PANIC AT THE ALTAR
Banish those pre-wedding nerves with these anxiety-busting tips
REGULARS
6. BRIDAL BUZZ
What's new, what's hot, what's on
62. THE GROOM ROOM
Men's wedding woes resolved
94. THE VENUE
Licensed venues for civil ceremonies in Devon
114. GOT WED
Newly weds share a glimpse of their day
127. TROUBLE AND STRIFE
Your wedding dilemmas resolved
Editor
Rebecca Matthews
Chief features writer
Hannah May
Contributors
Ali Berry, Sarah Christopher, Rachael D'Souza, Nathan Midgley, Leon Soulsby, Charity Wilson
Design
Matt Sanwell, Design UNLTD
Advertising and Management
Brendan Sleeman
Publisher
WED Magazine
F3 Champions Yard
Causewayhead
Penzance
Cornwall
TR18 2TA
01736 331456
wed@wedmagazine.co.uk
www.wedmagazine.co.uk
Cover image
Dress
Charlotte Balbier
The Ivory Secret www.theivorysecret.co.uk
Model Eleanor Cooper
Photography Emma Solley
www.emmasolley.com
Wed

Directory

All you need from the finest wedding suppliers in Cornwall and Devon