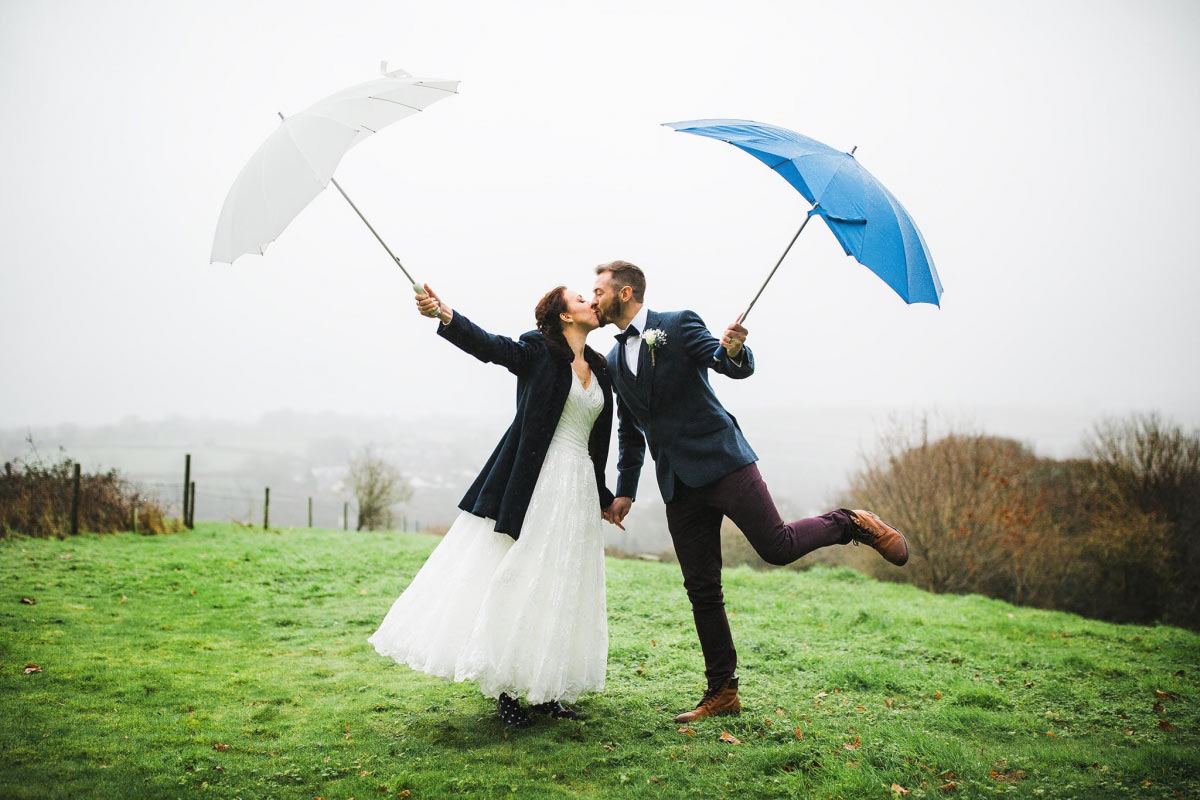 This Week in Wed World
Article Published: Friday 29th January, 2016 - 10:23am
---
As we revel in the first days of spring sunshine and look forward to a stunning wedding season ahead, we're taking a moment to look back over the past weeks to some utterly beautiful weddings which have taken place in some of the region's most picturesque spots.
From rainy days to early spring sunshine, our loved-up couples have enjoyed dreamy days in country houses, chic hotels and luxe barns across Cornwall and Devon. Meanwhile, a selection of
pre-wedding shoots capture precious times on deserted moorland and beaches. In terms of style, lace bridal gowns still reign supreme;
colour-pop blooms cut through the grey
winter days with gorgeous,
vivid hues - and don't forget
winter's must-have accessory: umbrellas!
---