---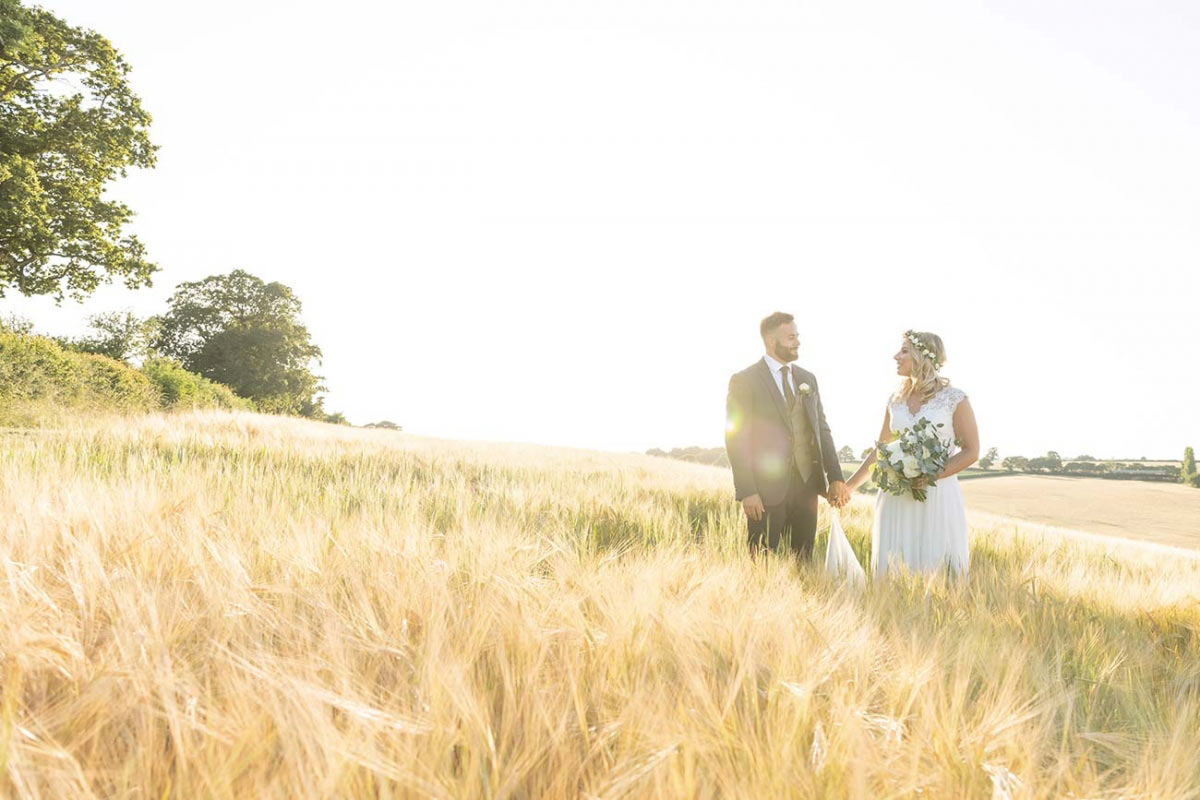 Wedding at Harefield Barn, Devon
Nature's Finest
Gemma and Jack's rustic wedding at Harefield Barn

Set up on a post-rugby match date by colleagues, Gemma and Jack's relationship status switched from happy singletons to officially betrothed at Paschoe House. "Jack asked me to go in front of the outside fountain for a picture, I walked and turned around and he was there on one knee!" reminisces Gemma of her perfectly timed proposal.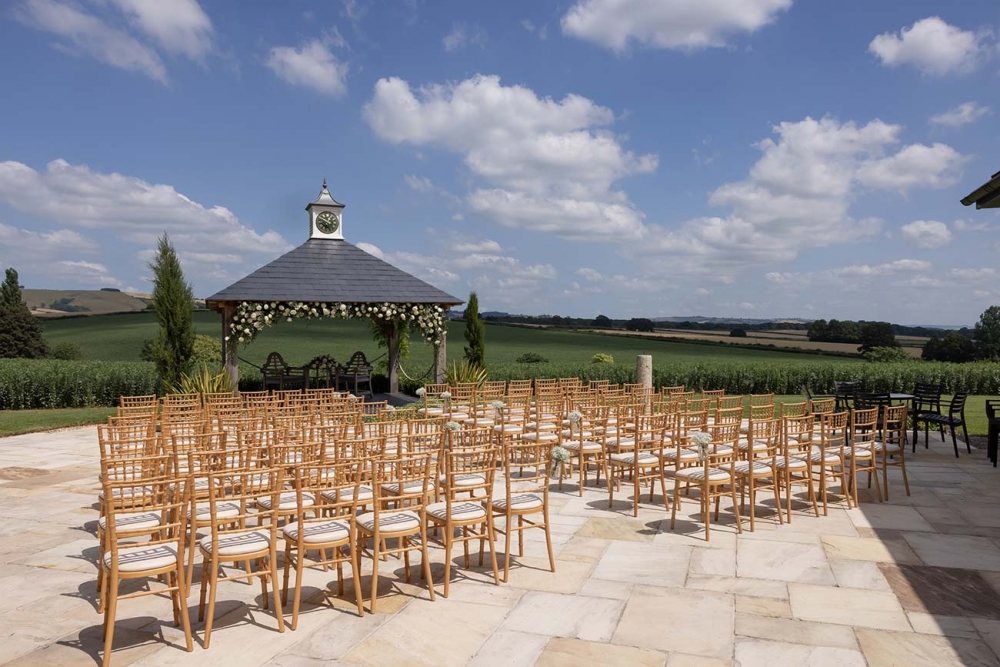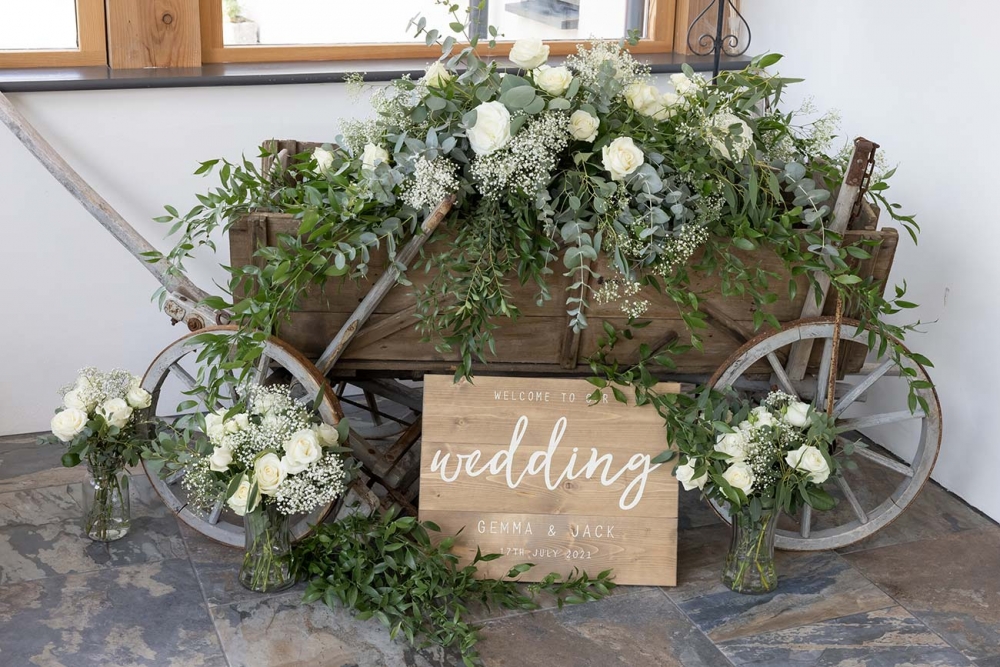 Choosing the idyllic rural climes of Harefield Barn for their naturally styled wedding, the couple designed their celebrations around a white and green palette whose tone was set by the floristry featuring white spray roses, gypsophila and eucalyptus. "Our inspiration was mainly found on Pinterest and stealing a few ideas from the many weddings we've attended over the last few years!" confesses Gemma.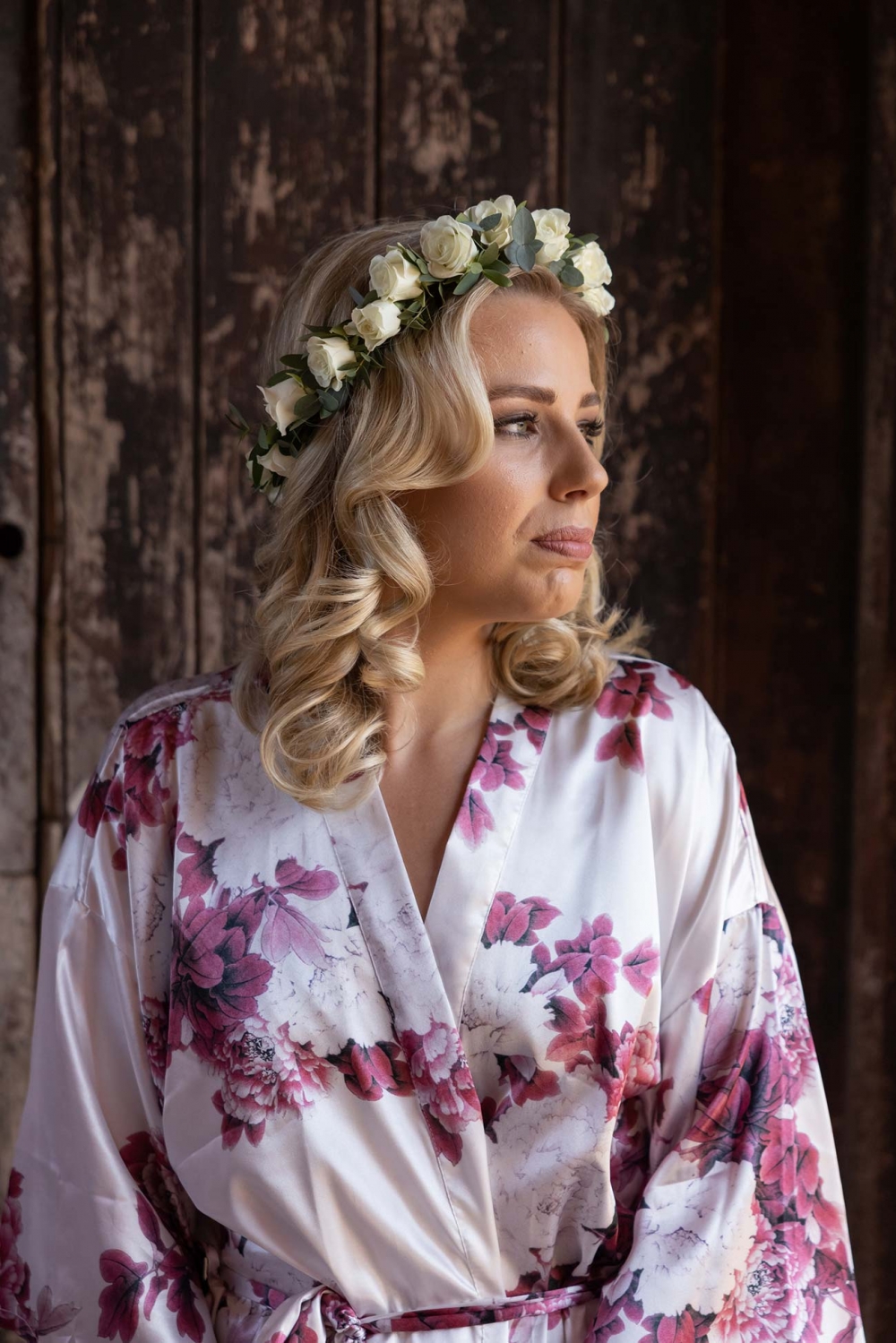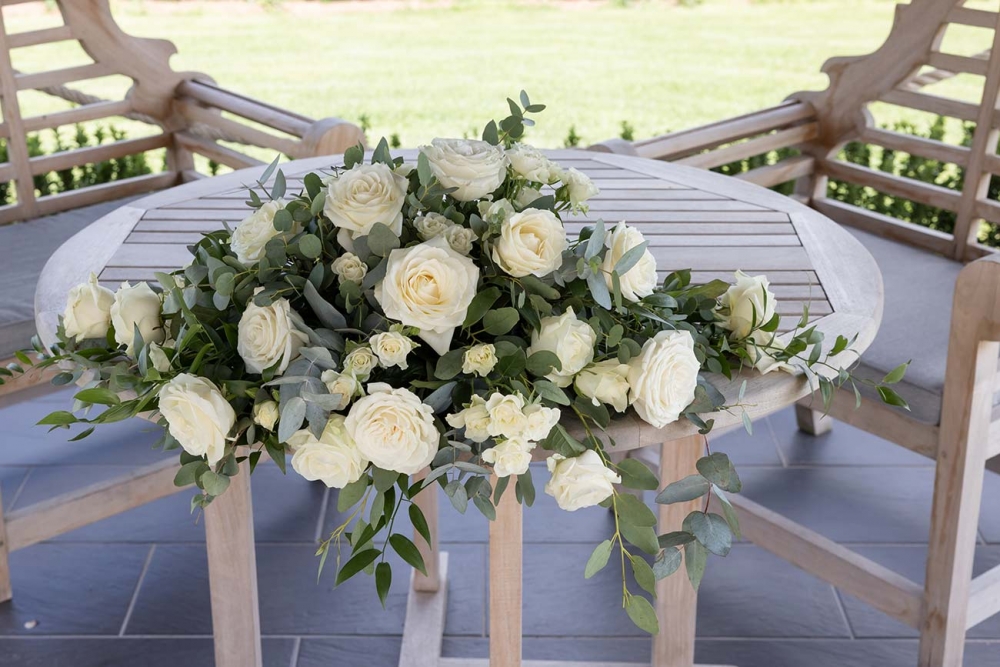 Every element from the self-created stationery to the acoustic entertainment was carefully planned, but on the day one last-minute hitch occurred just as the bride was about to make her grand entrance.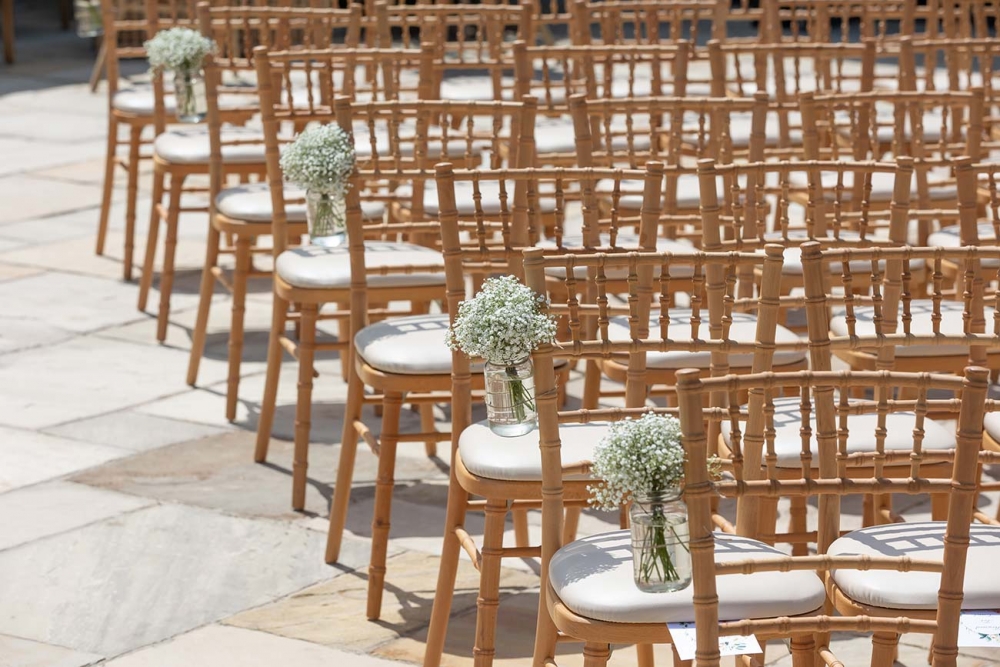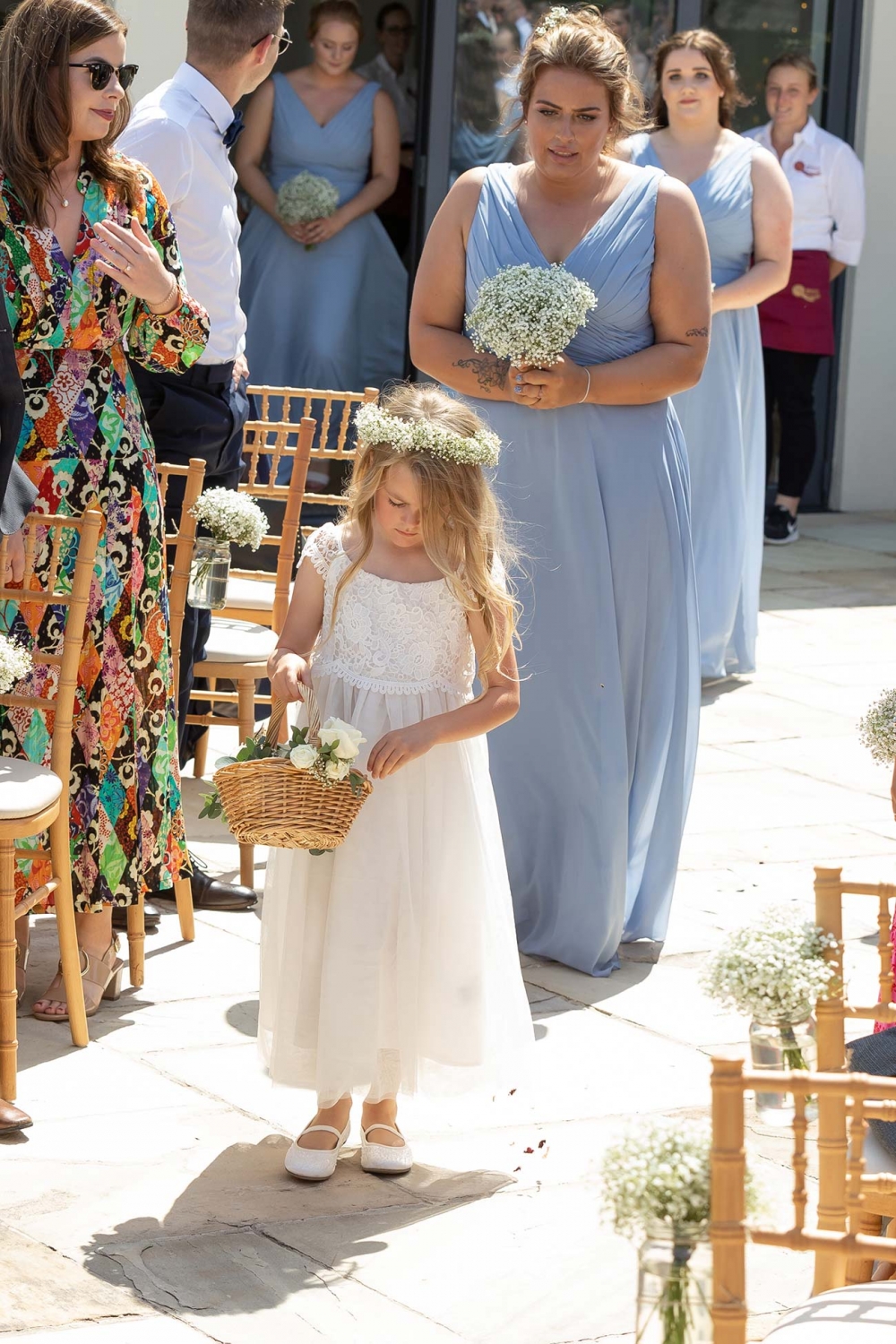 "Ten minutes before I was about to turn up, Jack realised that the tables hadn't been set with crockery, cutlery and glasses!" reveals Gemma. "So he summoned his friends to get up from their seats at the ceremony and give him a hand setting the tables. He asked all the guests to keep it a secret from me, as it was one of the things he was supposed to do! His friends were great and worked hard together to make sure everything was perfect before I arrived, even if it was just moments before!"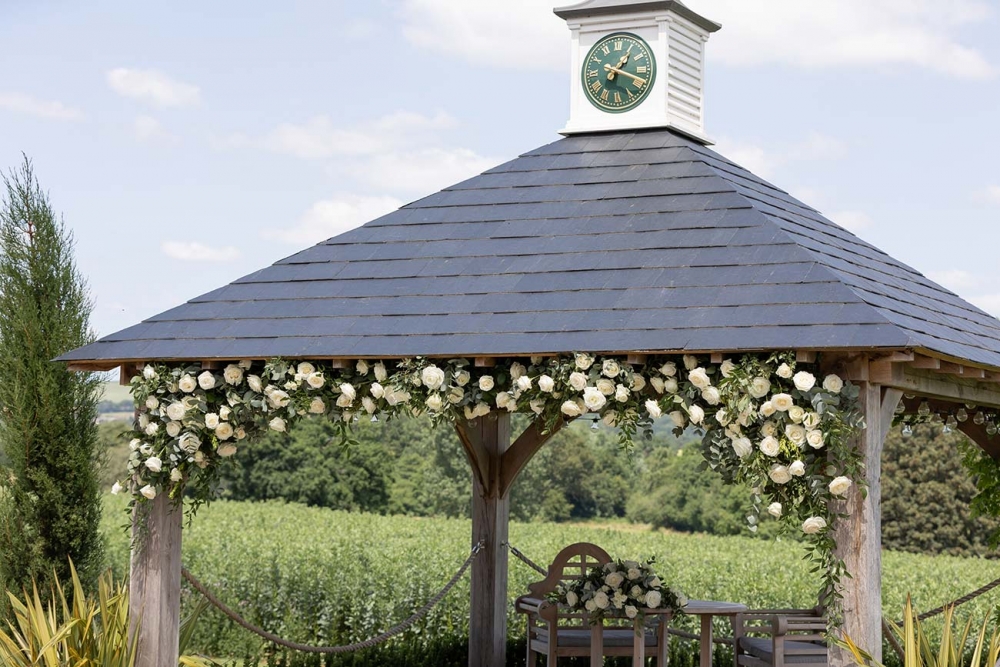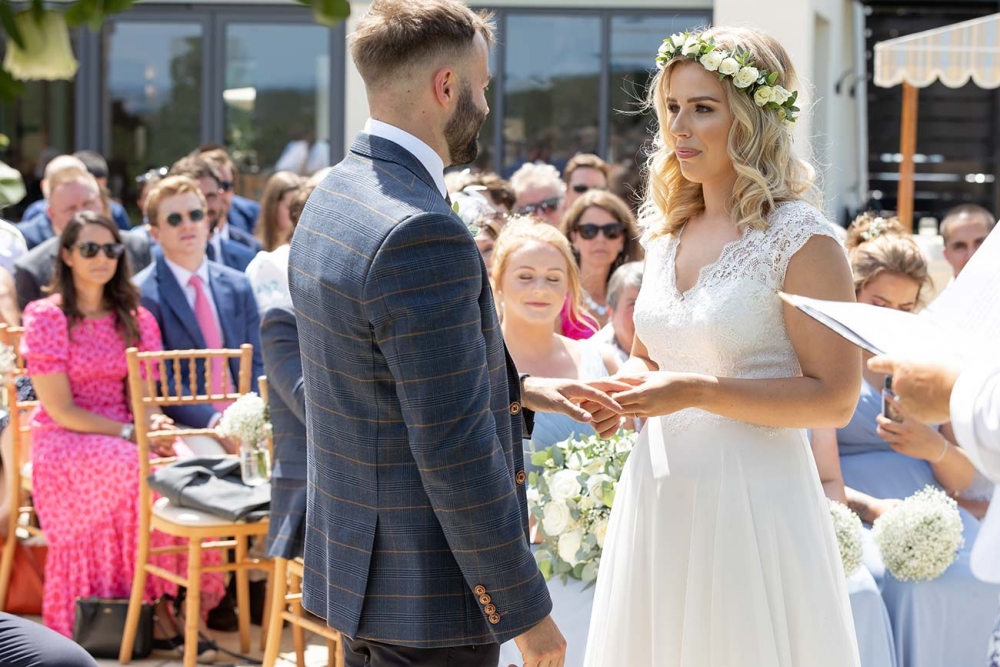 The rest of the day panned out seamlessly: After marrying beneath the Clock Tower overlooking miles of rolling hills, everyone enjoyed mingling in the sunshine before taking their seats in the Main Hall for the wedding breakfast. The exotic feast included the likes of Lebanese chicken shawarma, Persian pork belly, aubergine boats, stuffed peppers, Persian lentils, and orzo and giant couscous with lightly pickled vegetables.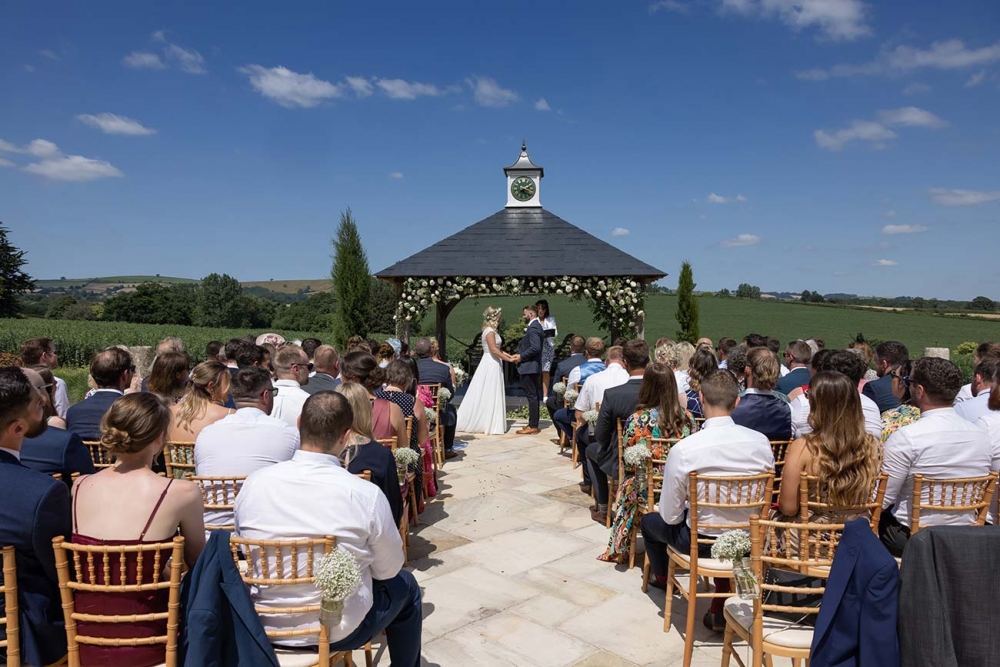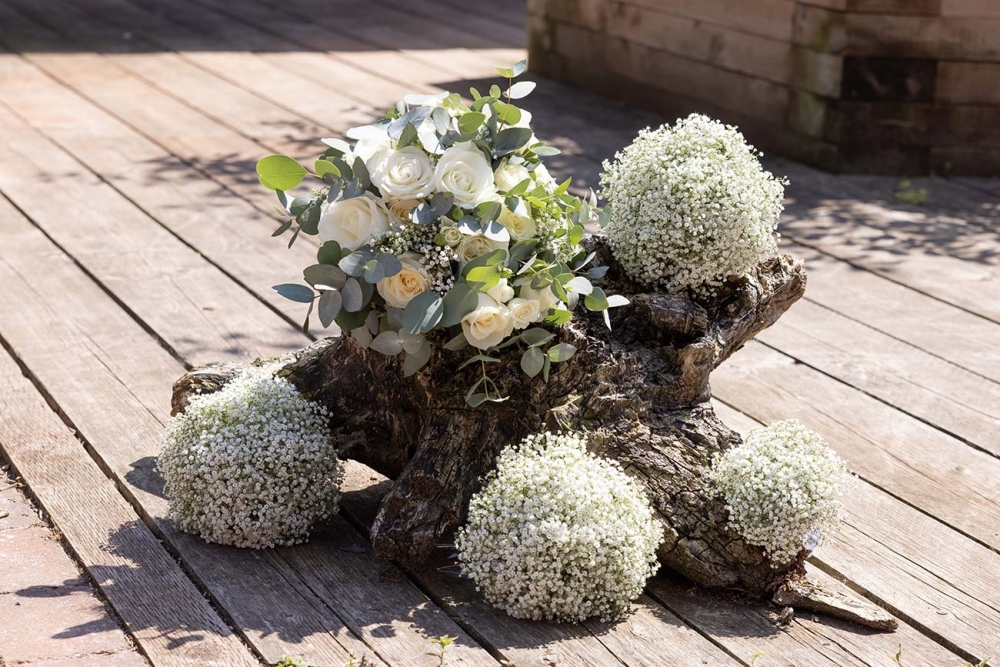 Food continued to provide another highlight for the couple and guests alike courtesy of the cake – a sumptuous salted caramel, lemon curd and Victoria sponge confection – and later, pizza and ice cream vans presenting even more culinary delights.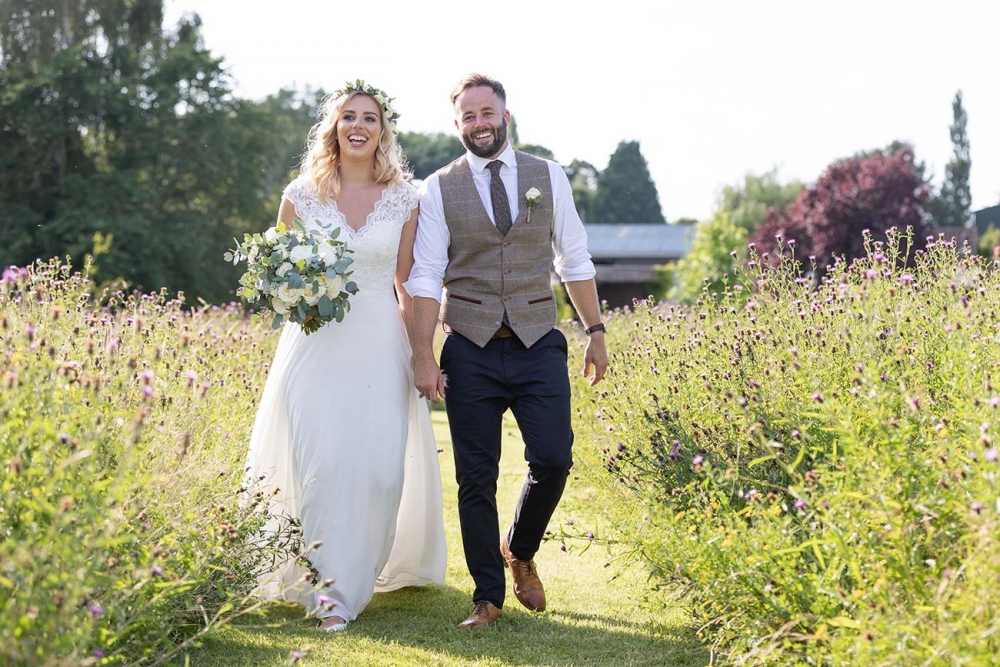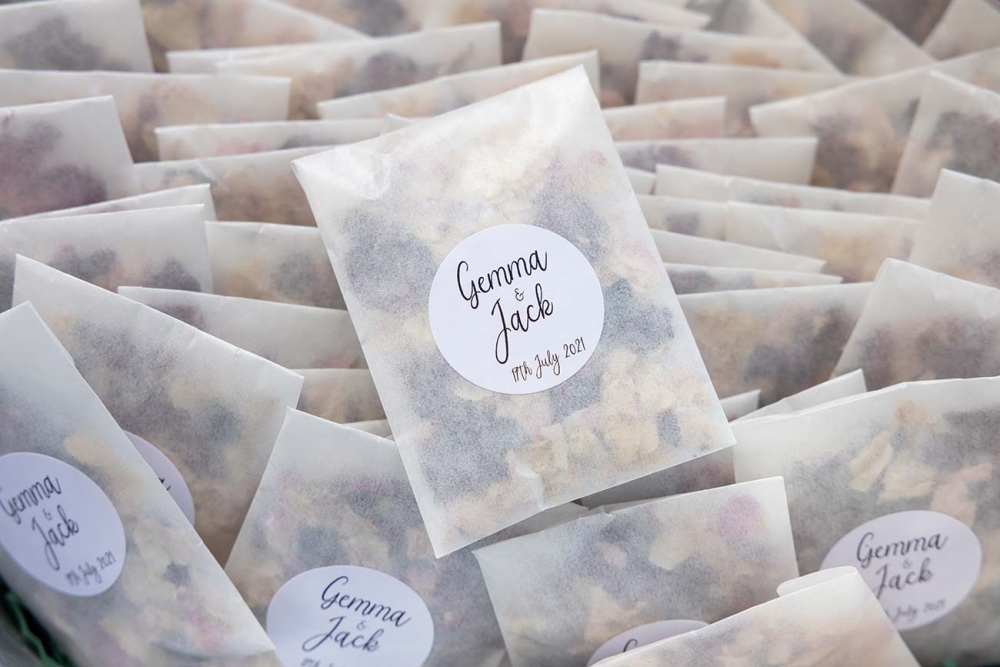 Suitably refuelled, Gemma and Jack then stole away for one of their favourite parts of the day – some much-treasured together time on a photo shoot as newly-weds. "It was such fun going off in the golf buggy but was a slightly bumpy ride to the point we both almost fell out at one point!" laughs Gemma. "This experience was such great fun and really nice to have time alone together as you get so caught up in the day and catching up with everyone."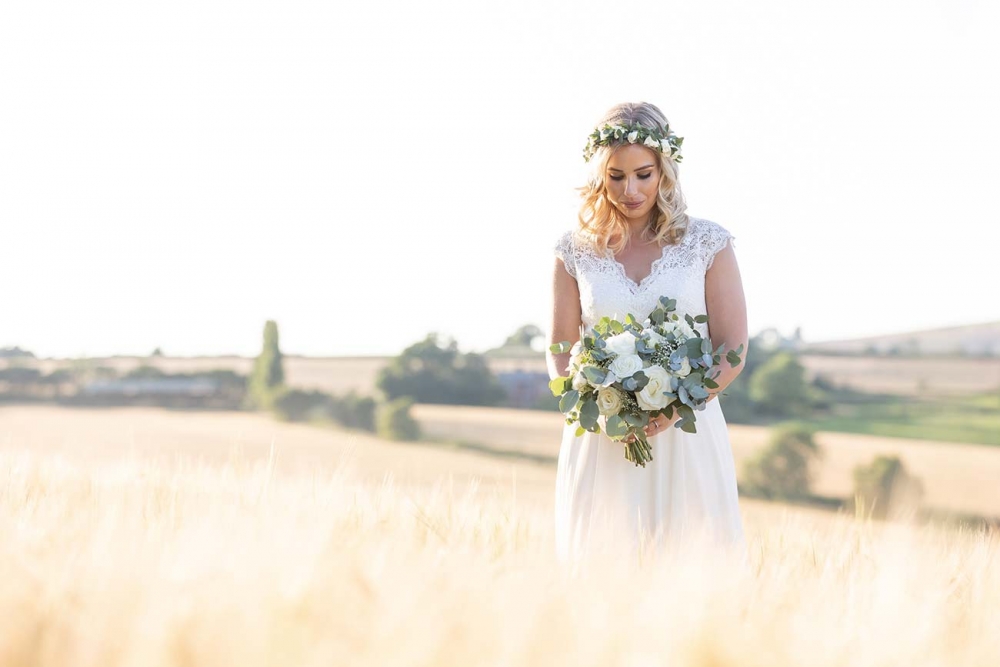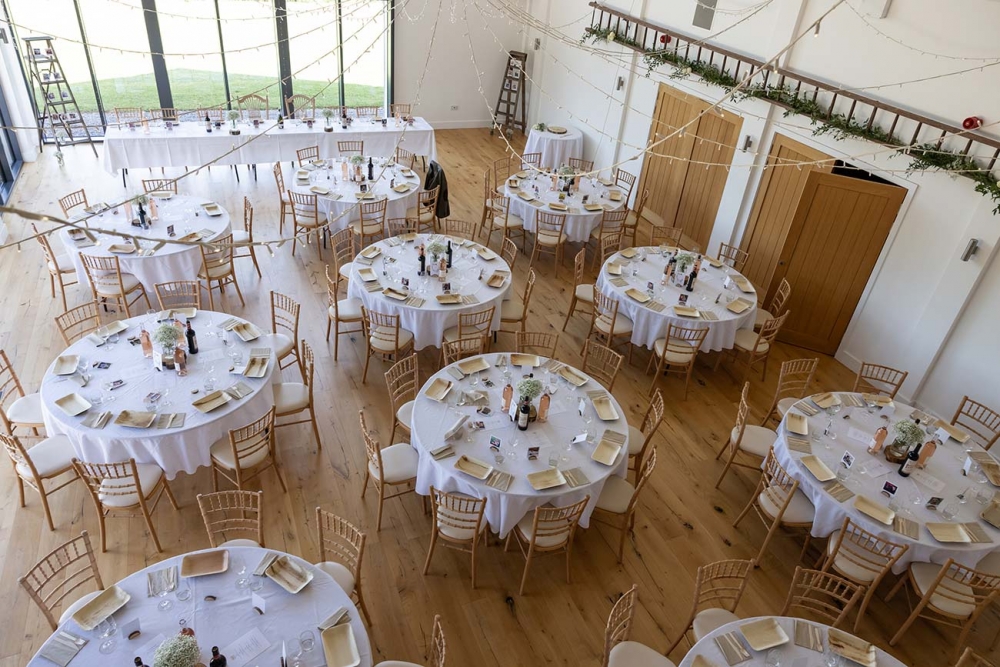 "We just loved having all our friends and family there to celebrate our special day," says Gemma as her most standout memory. "Some of them we hadn't seen since before the Covid lockdowns and it just made the whole day so special."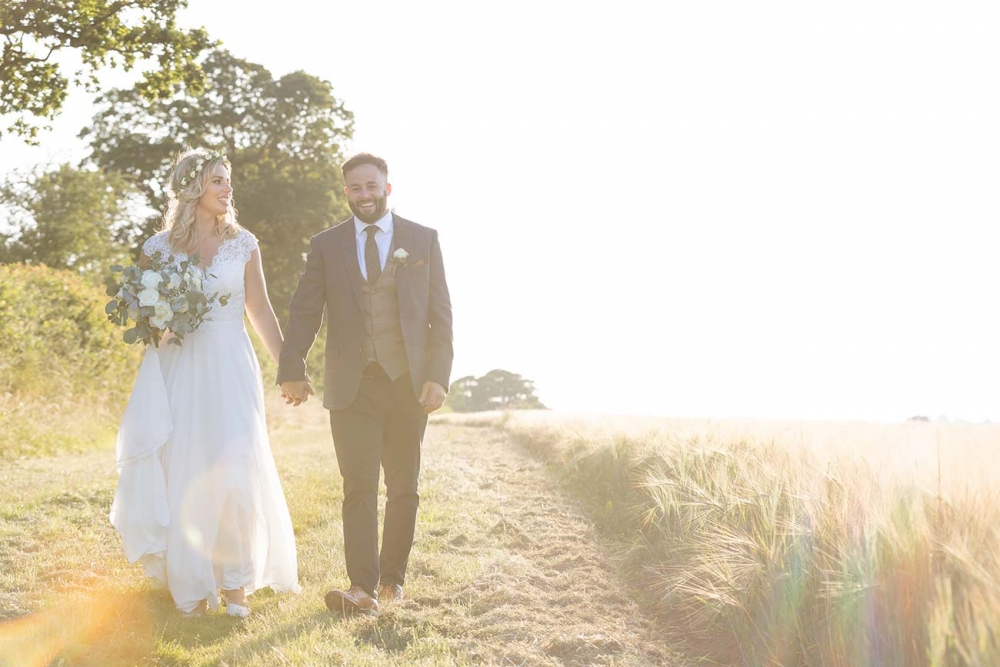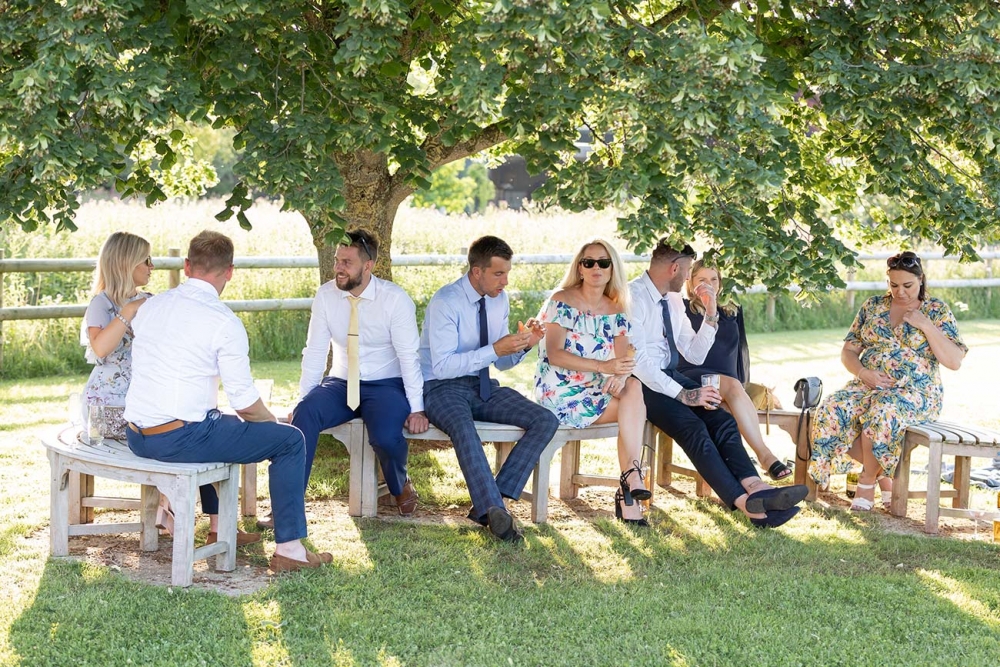 When asked to dispense her top advice, she lists three main concerns as those she'd personally prioritise if planning the whole event again: "Explore lots of options before making a decision, have fun and don't stress!"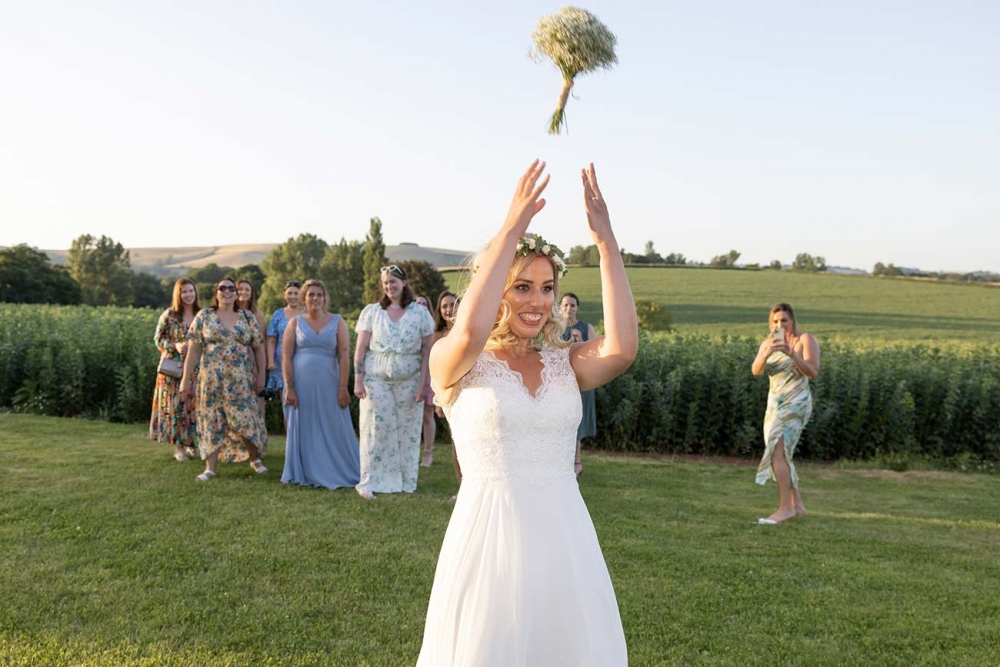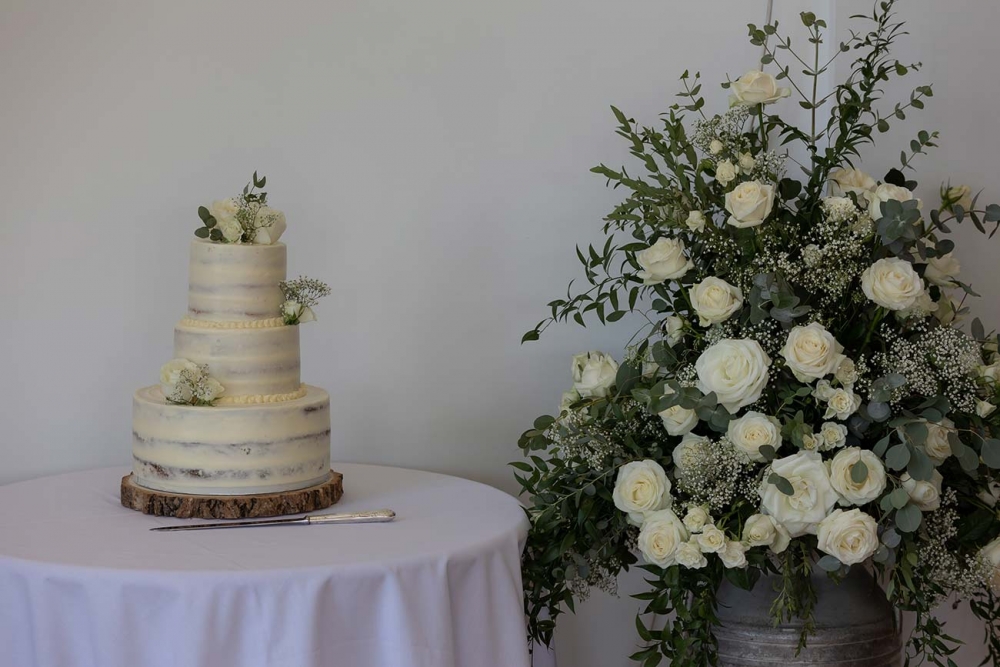 Echoing a sentiment made by many just-marrieds, Gemma's final words highlight the importance of taking stock on the day itself. "Make sure you take some time to yourselves during the day and take a step back to enjoy," she says.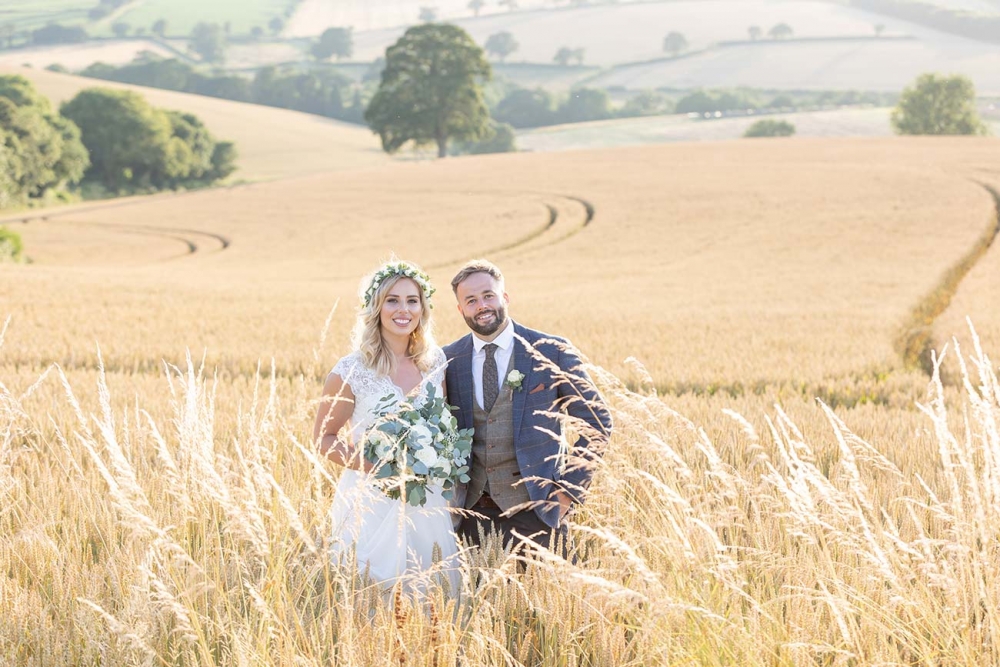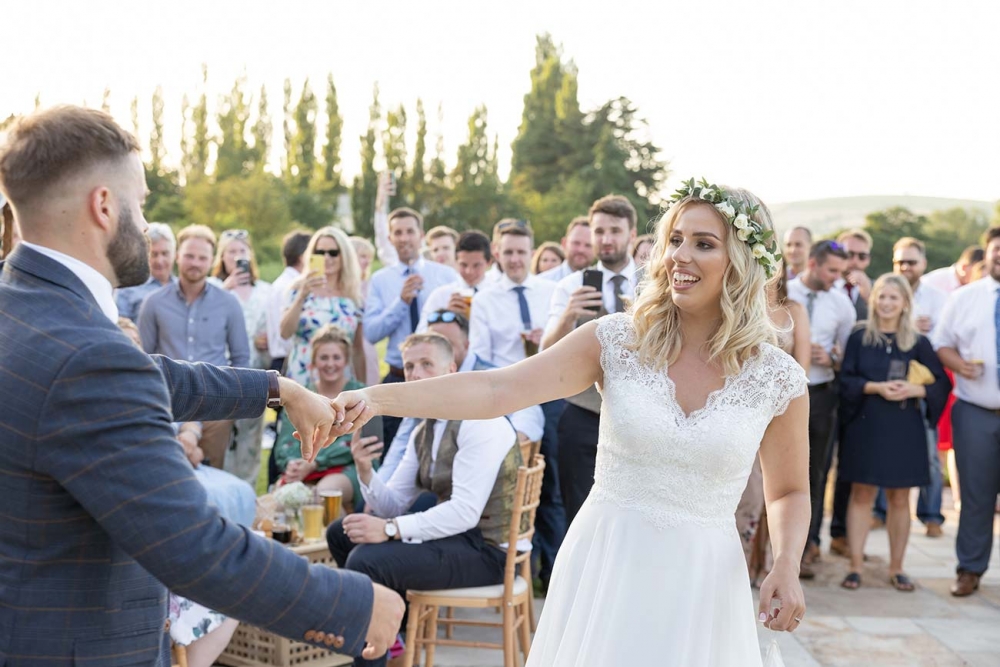 Wed

Directory

All you need from the finest wedding suppliers in Cornwall and Devon